Web Design & Development Services
We design and develop optimised, engaging and user-friendly websites that act as a prime showcase for your brand.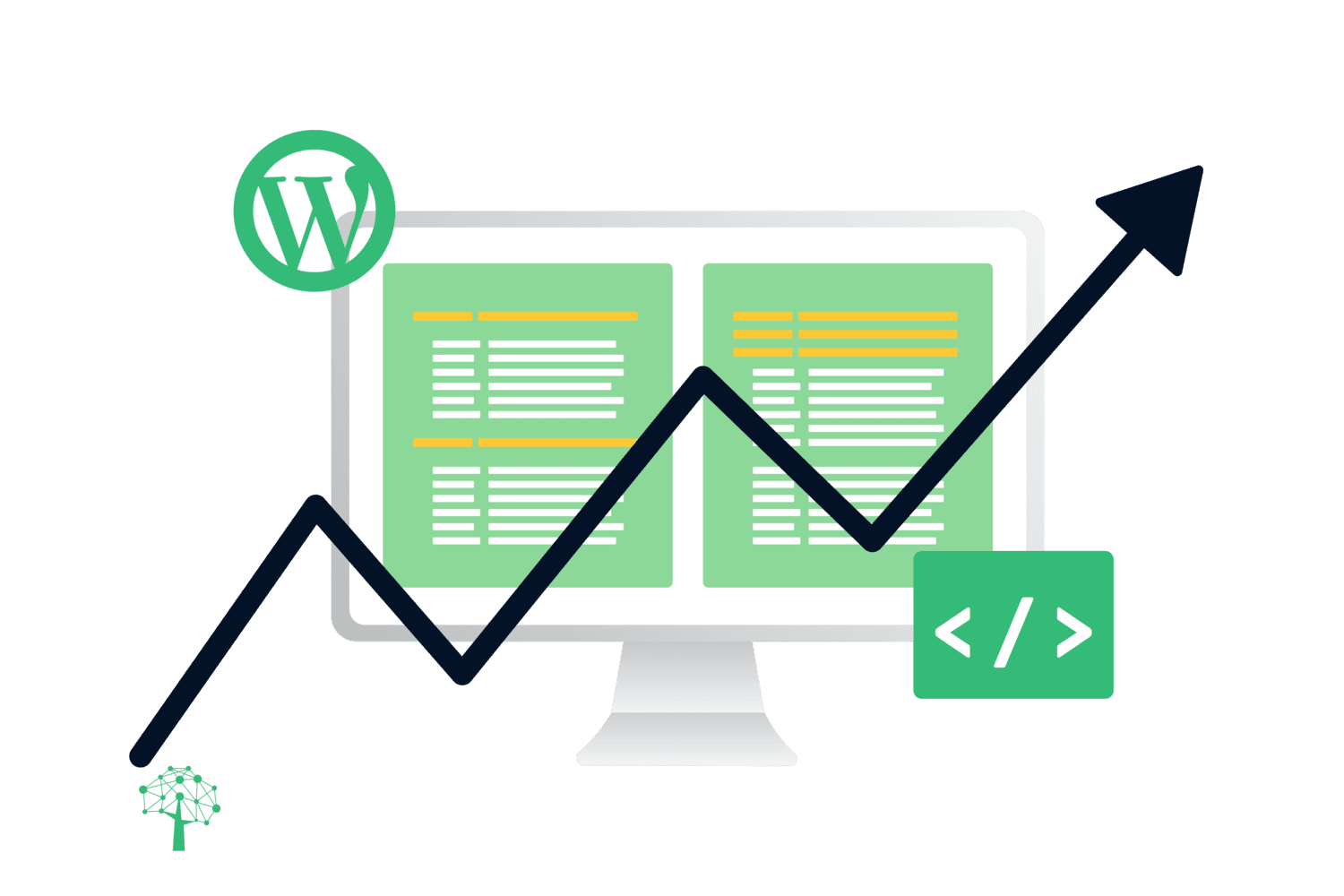 Website Design
The world of digital is changing, and the platforms, functionality and devices used by your customers are changing with it.
Our award-winning user experience and interface design drives visitors to your site, meaning more customers and more recognition for your business.
Web Design Agency
Website Development
Website development involves more than strong design and a catchy URL.
Our team of developers attach strong foundations to your website from the ground up, ensuring a stable, secure and accessible experience.
Read More
Website Hosting & Management
Monitoring your site security, being on-hand with support and helping to react to updates and changes are covered by ProfileTree for added peace of mind.
A range of support plans can be designed around your needs to keep your website functioning at its best.
Read More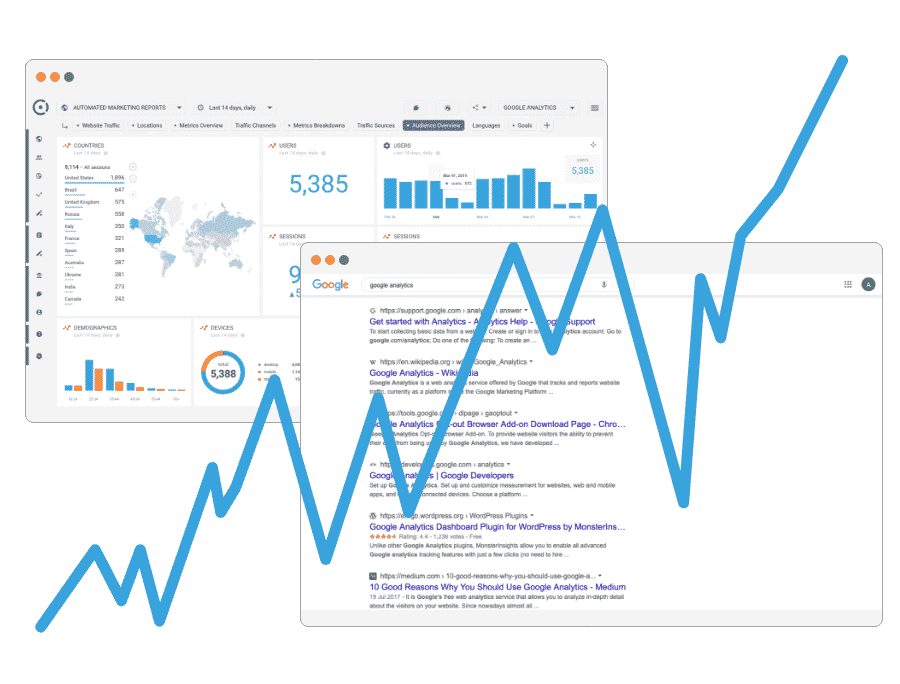 Search Engine Optimisation
Making your brand visible to your audience means ensuring that your message appears in the right place.
That's why our team of SEO specialists are on-hand to tailor your content according to search engine algorithms, helping your business take its place at the top of search rankings.
Read More
Website Design and Development Services
At ProfileTree, we specialise in a wide range of web design and development services. Creating and maintaining a website is a complex process that requires specialised expertise, but we are also an agency who will listen to your business goals and promote your brand with the image you have in mind. Helping businesses function online is something we are immensely passionate about.
Falling into the rabbit hole of website design and development can become a bit overwhelming. We'll do our best to decipher jargon and answer some of the questions you might have.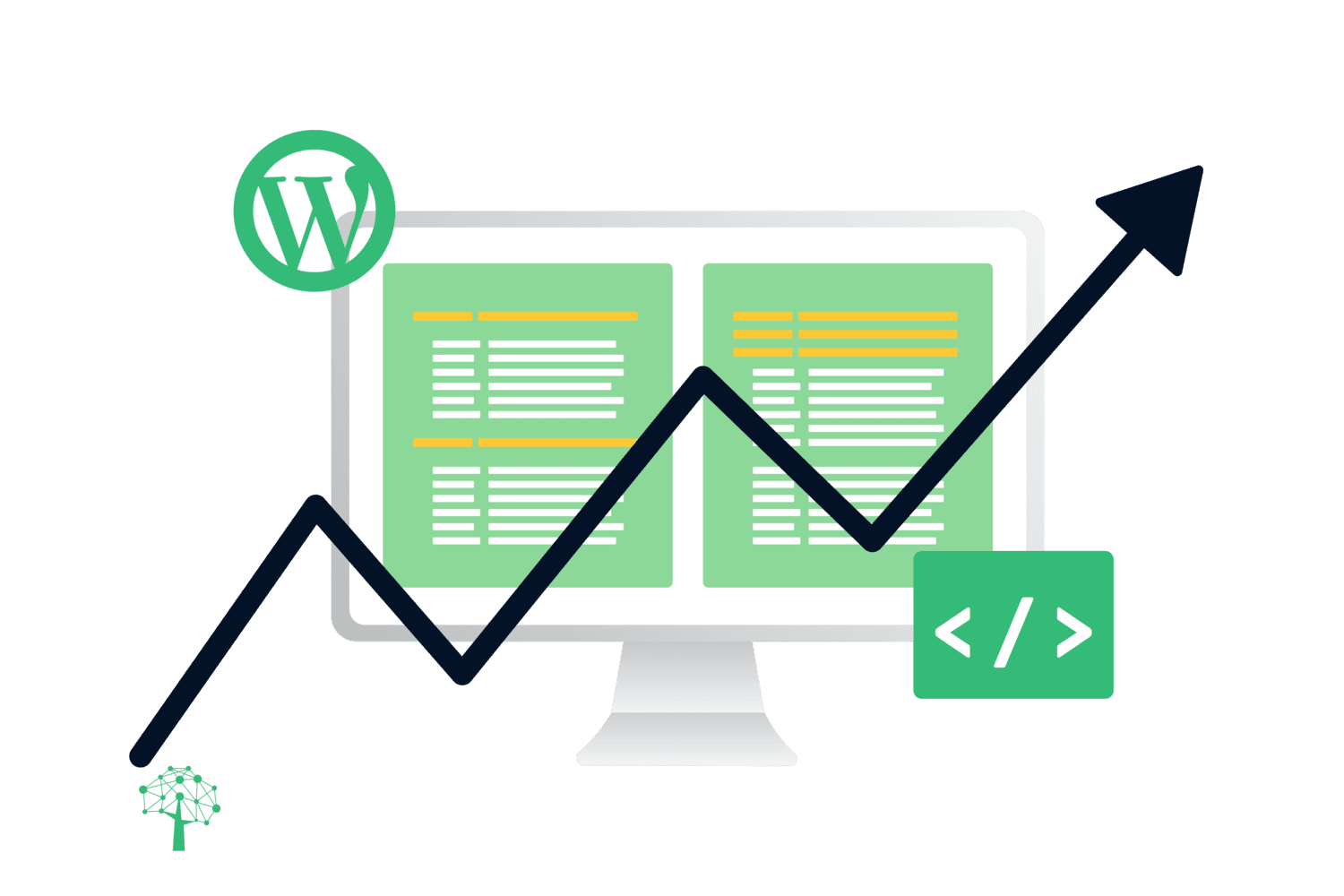 Why does my business need a website?
First impressions count and your company website may be the first time a potential customer or client comes into contact with your brand. Visitors to your website should be able to navigate it easily and understand exactly what it is you provide. A presentable and engaging website will make visitors want to learn more about your business and how you can be of service.
As the world becomes more and more digitalised, so does the need for having an easily accessible website. Having an established online space that people can visit may help your business in the following ways:
Attracting new customers/clients
Increasing your potential customer/client reach
Updating existing customers/clients about your business
Promoting and increasing awareness of your brand
Engaging with your customers/clients
Showcasing your product/service in the best possible way
Increasing visits to your website which in turn has an affect on sales
Remaining relevant in a competitive market
Providing a source of contact and support
A platform where you can discuss your expertise
Develop an online community
Track visits and engagement with your website
Whatever your business goals are, ProfileTree can help you achieve them, starting with a website that suits your brand. We can provide you with a team of web designers and developers that will create a unique and bespoke website for your business. Get in touch today to see how we can help.
I already have facebook and Instagram for my business page, do I really need a website too?
It's great to have social media channels set up for your business, and it's something we strongly encourage! They all work towards increasing brand awareness and social media profiles can be used as a channel for directing visitors to your main website – that online space that has been specially curated for your brand. The power of an attractive website shouldn't be underestimated though, it extends beyond the confines of a profile picture and cover page. Visitors to your website should want to stay for longer and know more about your business.
If you imagine your company as a tree, your business' website is the trunk, that main landing page, and social media channels are the branches you use to harness more traffic and increase brand awareness.
At ProfileTree, we have helped many businesses with their journey in digitalisation. We are passionate about helping businesses showcase their expertise and create the image of the brand they want to portray. Read our case study with Three Software and find out how we helped them in their website design and development journey.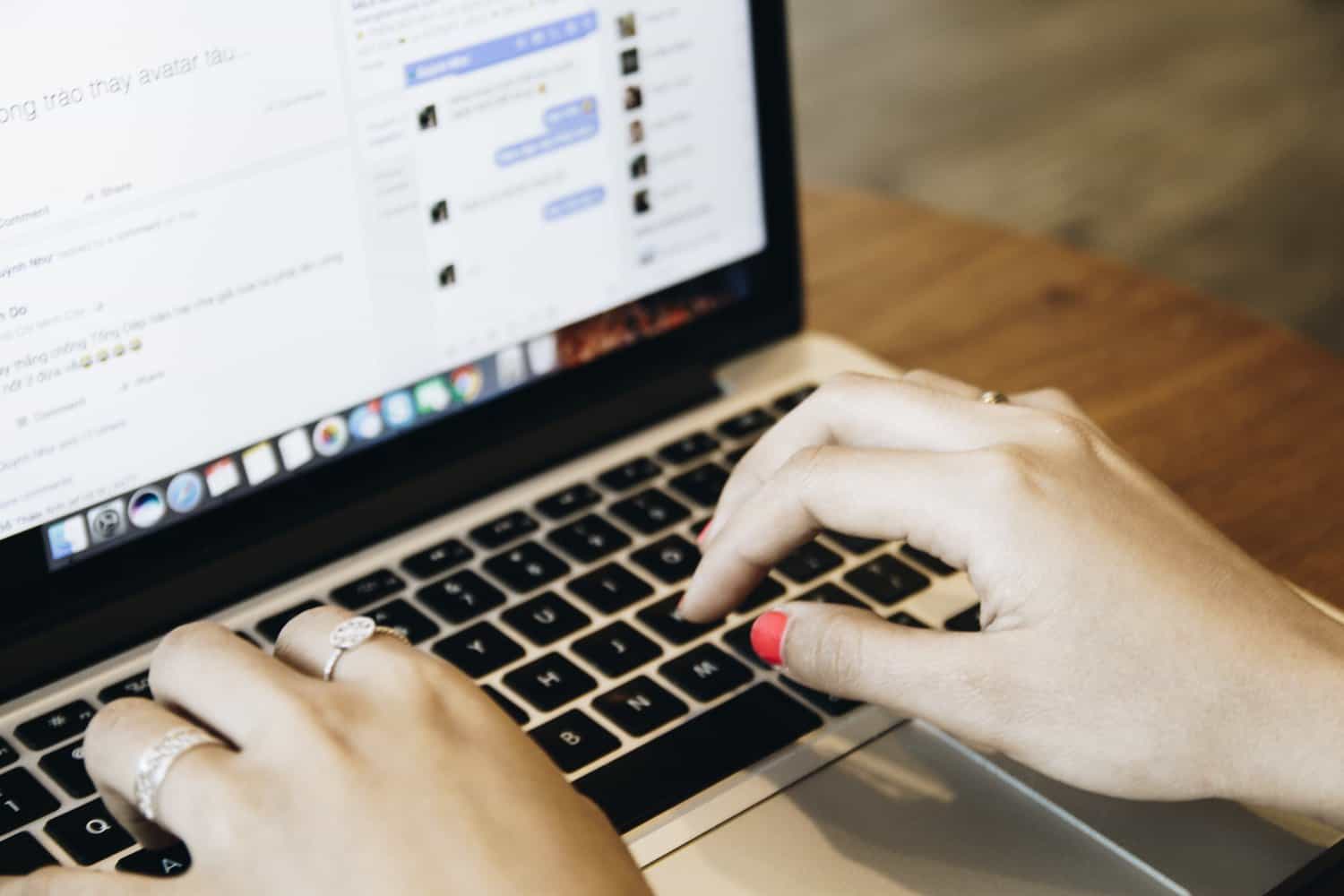 What is the difference between website design and website development?
Web design and development go hand in hand, but many businesses don't understand the role of each. Broadly, web design is about the visuals and structure of your site, while development is concerned with performance, security and functionality. Web designers and web developers both work together to create an engaging, easily navigated and attractive website. Both are different but integral processes and each requires a different set of skills.
What does a web designer do?
In short they design websites. Web designers consider the colour, text, imagery, videos, layout, and overall appearance of your website. Web designers create a unique website that portrays your brand in the best possible way. If you're thinking of hiring a web design agency to create a website for your business, make sure you check out the 10 Vital Questions to Ask Before Hiring Web Design Companies.
Web designers are creative and keep up to date with the latest website trends. They use a host of skills in website design, and are experts in user interface, user experience, graphic and responsive design. Find out more about the essential skills web designers need in this blog.
Web Designers perfect these specialised skills and they take lots of practice to master. We understand that businesses may not have the manpower to create bespoke websites, but at ProfileTree, we can offer you a team of web designers that can create a unique website for your business. It's what we specialise in!
Get in touch today to see how we can help create the perfect website for you.
What does a web developer do?
A web developer will create the website. Their expertise lies in the coding and creating of a functionable website with a strong core structure. They specialise in back end development using software programmes like Java and SQL, as well as front end development, using software programmes like HTML, CSS and Javascript.
Purchase decisions are also increasingly determined by the user experience on the website, and as such, the website needs to be functioning efficiently 'behind the scenes'. Web developers ensure that website navigation is smooth, fix hosting issues, create URLs, optimise SEO practices, among many other processes.
These technical terms may feel a bit like jargon and it can be quite overwhelming. Creating a strong and engaging website is a complex process and a poorly developed website will frustrate the user and may even affect your brand's reputation and potential sales.
At ProfileTree, we have a track record in creating bespoke websites for businesses. We can provide you with a team of expert web designers and developers, who will work with you to ensure your business has an engaging website of a high standard. Get in touch to discuss the kind of website you would like to create.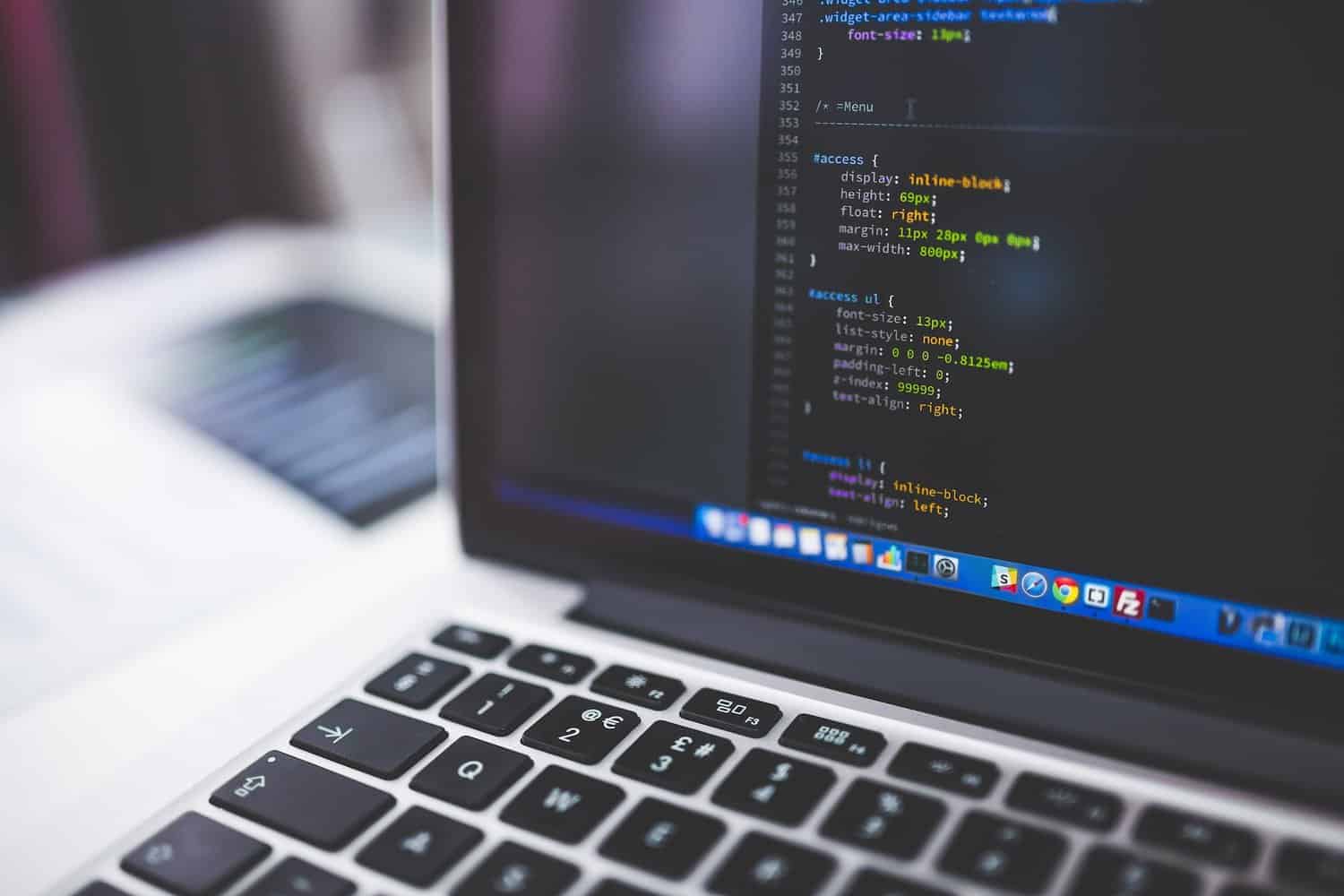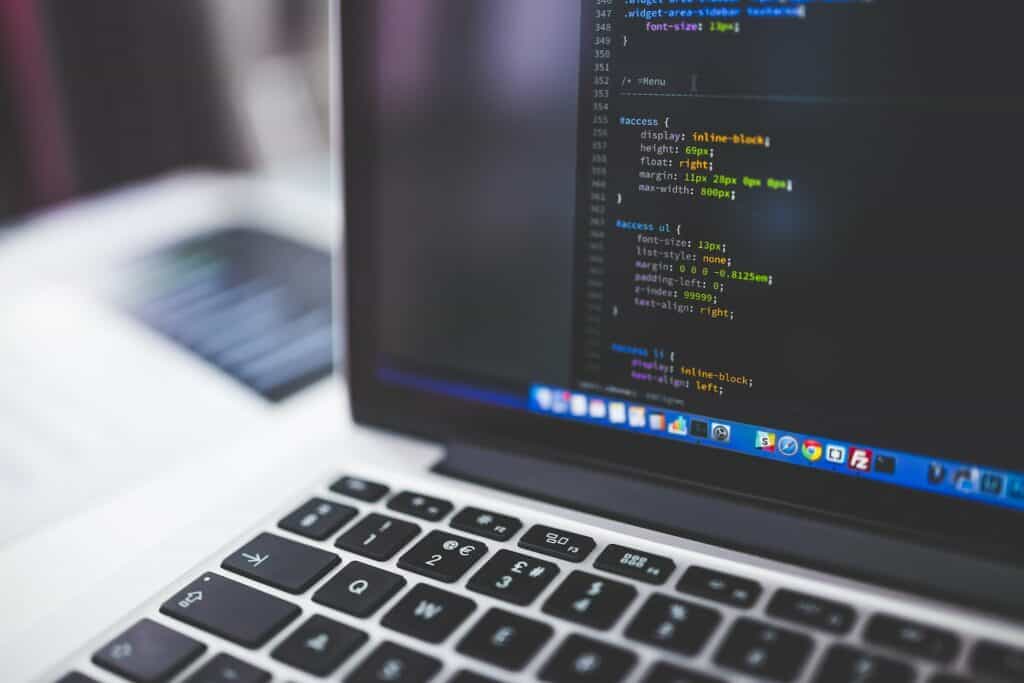 What is Ecommerce Website Design?
If you're an online retailer, you need a website that embeds ecommerce design. Think of it like building an online store. Products should be displayed clearly and engage the visitor, website navigation should be smooth and the checkout process should be simple and uncomplicated.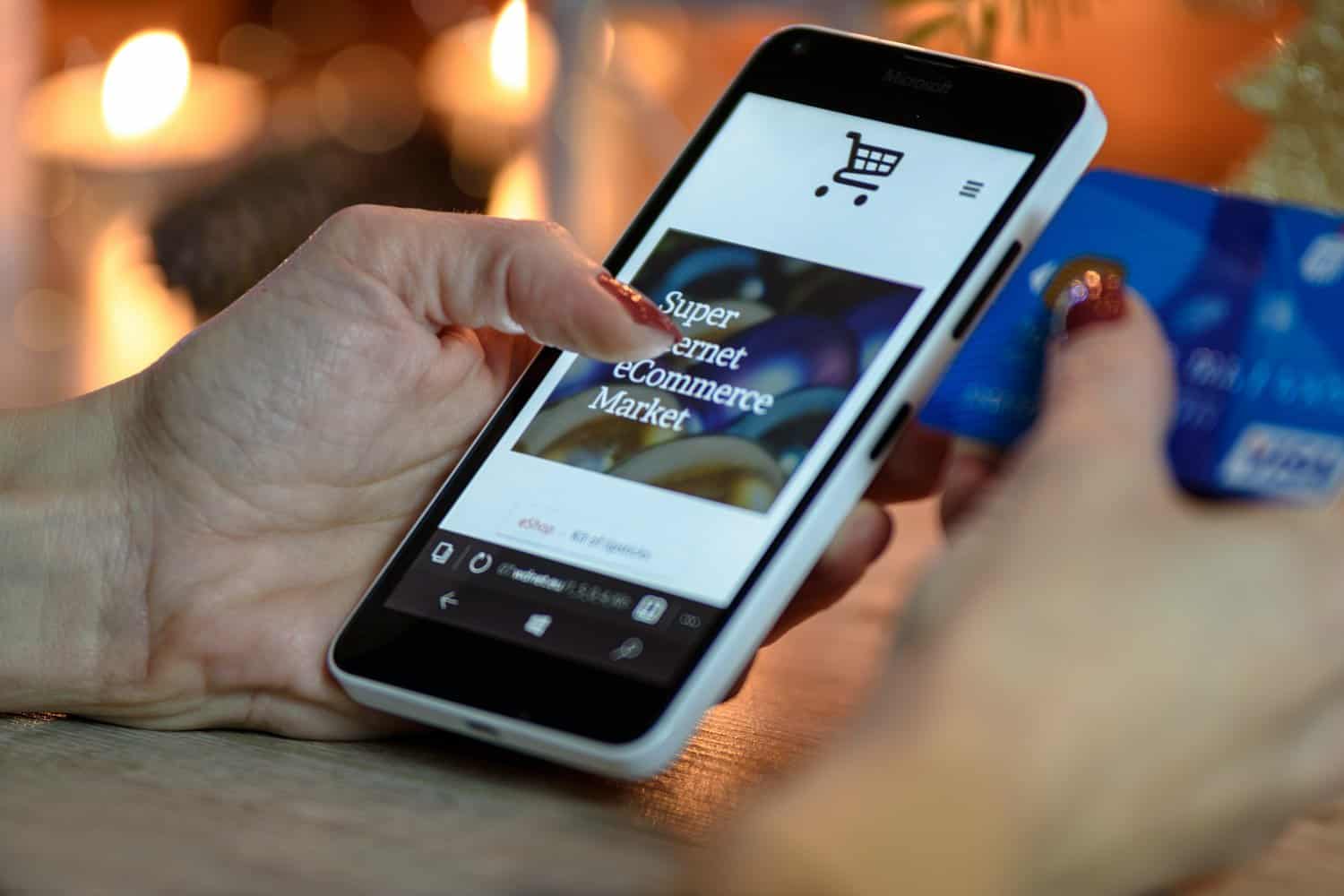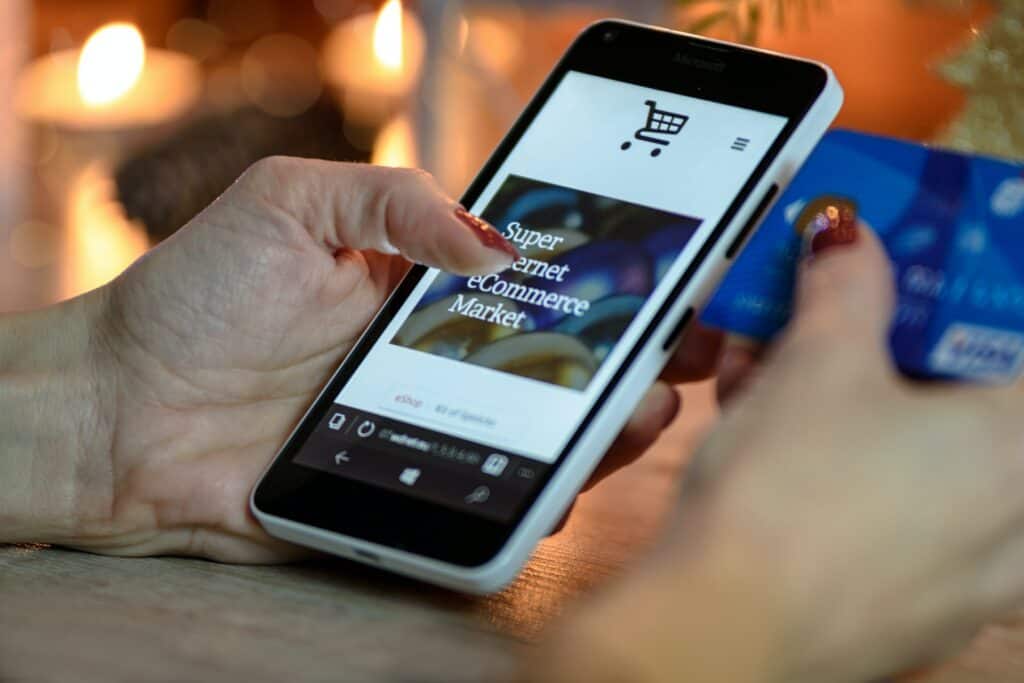 What is Conversion Rate Optimisation (CRO)?
So someone has visited your website, now what?
Put simply, Conversion Rate Optimisation is the process by which visitors to your website are encouraged into your business goals e.g.) purchasing a product/service. This is achieved through embedding features like, calls to action and upselling opportunities, i.e. people also bought. By focusing on Conversion Rate Optimisation, businesses are able to increase their sales without having to actually generate more traffic.
What is Responsive Web Design?
Responsive web design ensures that your website will work across a range of different devices – mobile, desktop or tablet. Visual elements will automatically resize to fit the user's window, eliminating the need for dedicated mobile pages, or compromising your design to suit different devices.
At ProfileTree, we implement responsive design across all of our website builds. As one of the leading web design agencies in Northern Ireland, we have extensive experience of creating attractive websites that work seamlessly across devices.
What is SEO?
SEO stands for Search Engine Optimisation. It is the process of trying to improve your website's appearance and position on search engine results. When you search for something on Google, the first 1-3 results are usually ads, which is paid for advertising to increase traffic to those websites. SEO is a tactic used to increase a website's appearance in natural and organic search results.
Search Engine Optimisation will make sure that your website presents information about your business clearly, so that search engines know to present your website in their results. Traffic to your website increases the further up you appear in search engine results.
However, it's not just about appearing first in results, it's also important that search engines match your business' website with the correct kind of queries people are asking. You do want more traffic, but you also want the right kind of traffic.
Search Engine Optimisation is a lot about algorithms and trends, luckily that's something we at ProfileTree are experts in!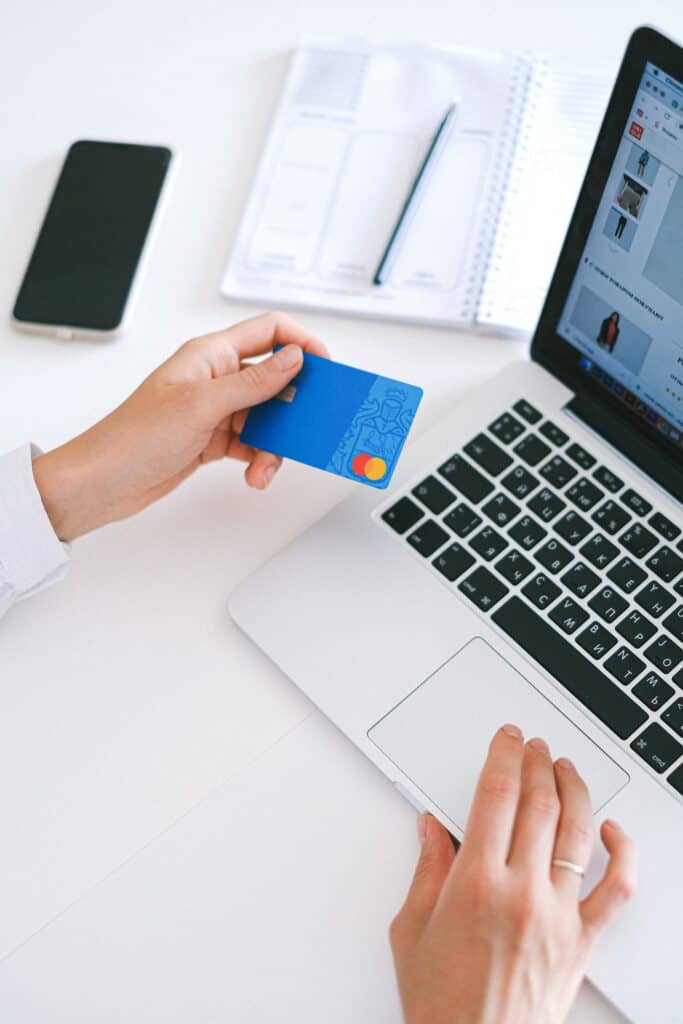 Is Building a Website Expensive?
Depending on your business needs, goals and budget, finding the most profitable way to create and maintain your website is crucial. A custom built website from scratch tends to be more expensive, where using pre-existing platforms to build websites tends to be more affordable.
ProfileTree offers a range of affordable web design packages that are designed for businesses which don't want to compromise functionality or aesthetics. We have a strong track record of designing incredible websites for large and small, independent businesses across the UK, Ireland and internationally.
ProfileTree is a family-run business and we bring the same expertise and attention to detail to clients who run coffee shops as we do for major corporations. Contact ProfileTree today to see what we can do for you.
Custom Web Design
Custom web designs are a popular option for brands which need bespoke functionality, complex branding, and leading performance. A fully custom website also offers considerably more flexibility than a website builder, or a template-based design. This is ideal for larger organisations, or businesses which receive large traffic volumes.
Custom website designs are growing in popularity, with the rollout of Google's Core Web Vitals algorithm update. How your website performs directly impacts its SEO potential. If you want a site which attracts search engine users, you'll need to maximise your speed and security. Creating a custom website is a sure way to beat your competitors on search engine results pages.
Website Builders
Many platforms exist for designing and building websites, some include:
Shopify
WooCommerce
WIX / WIX ADI
Squarespace
WordPress
Many of these platforms have simple and intuitive user interfaces, they allow users with very little technical expertise to manage, update and add new content to a website.
Generating websites via these existing platforms may be a more affordable option for business owners, compared to creating a website from scratch.
Courses in Web Design
At ProfileTree, we can offer courses in web design and guide you in using these platforms for your business, and unlike many web design agencies, we do not block access to key features, which prevents your team from administering their own website. We are keen to empower business owners with the skills needed to digitise their business online.
Visit our tutorials that demonstrate how you can manage and create websites using website builders.
Managing websites via these platforms may still be time consuming for business owners, content for the website should embed SEO practices and the launch of the website needs to be marketed in such a way as to increase profitability.
At ProfileTree, we have extensive experience in building successful websites via these platforms, we know the best way to increase and manage traffic on them and we know how they work. We specialise in not just creating a bespoke website, but we are also your marketing partners for your website.
If you would like to know more about how ProfileTree can help, please get in touch today.
Should I promote the launch of my website?
Of course, the design and development of a website is crucial, but you'll also need a thorough understanding of how to promote your new or revitalised website. Some marketing tactics for launching a website include; scheduling social media posts, creating new content, creating back-links, implementing a countdown until launch, promoting the URL, creating QR codes, among many other tactics that we at ProfileTree specialise in.
As part of website design and development services, we also offer digital marketing strategies that can compliment the launch of your businesses website. A multi-thronged approach will give your website the best chances of gaining more traffic and subsequently more sales, or whatever the business goal is.
What is Website Hosting?
Web hosting servers are essentially the space for your website to 'live in' and be stored. It enables your website to be accessible online and is very important for the security and functionality of your website. ProfileTree is one of Northern Ireland's top website hosting providers, and there are many advantages of choosing a local web hosting company. We offer expertise in managing hosting servers and we provide extra support and aftercare once we have helped develop your website.
International Web Design Company
At ProfileTree, we have also expanded our web design and development services into the international market. Helping to support international businesses based in Spain and China.
We take pride in helping businesses operate and compete online. If you would like to know how ProfileTree can help your business, get in touch today.