YouTube content creators are constantly searching for the best camera for YouTube videos. You may see YouTubers uploading videos of high quality. The quality of the videos may make you wonder what cameras they are using. Moreover, is the technology you are working with capable of such a feat as well?
A good video requires a lot of effort in the background. Most of this effort lies in video editing and having good footage to work with. Depending on many factors, you'll have to decide the best camera for YouTube usage based on the type of your content that will provide this footage.
A Brief Introduction to YouTube
In 2005, three employees of PayPal conceived the idea of a video sharing platform. They ended up creating what we know nowadays as YouTube. YouTube started as a platform that allows people to upload, view, rate, and share videos.
Nowadays, YouTubers can view their favourite videos from different categories. Even better, they can monetise videos on the site.
What Equipment Do You Need to Be a YouTuber?
Naturally, if there isn't much need for it, you can start your YouTube channel using only your smartphone or tablet's camera. However, an aspiring YouTuber may need other equipment like a built-in microphone or a specific type of microphones that would cater to their specific needs. To illustrate, if your videos' premise is simply to face the viewer and talk about your day—a form of a video diary, the best camera for YouTube for you can be in this case your laptops' camera or your smartphone's camera.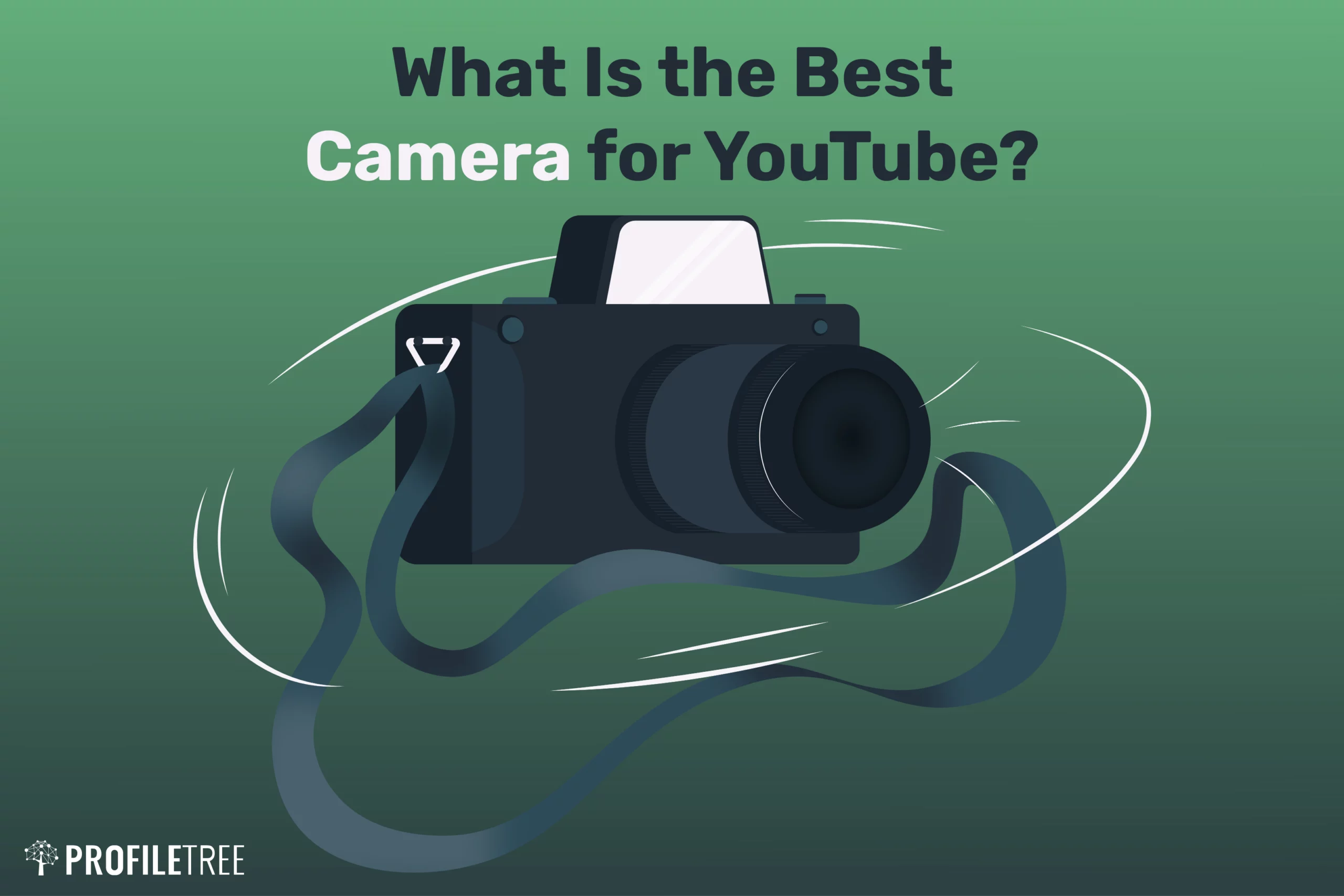 On the other hand, if you are working with a different dynamic, like a travel or fitness vlogger, you may require a more dynamic device in this case or a GoPro.
Sometimes, you may not even need anything other than a camera, not even a microphone; some YouTubers' premises rely on editing footage with software and music, necessitating only a camera in such a case.
It's important to understand the dynamic of your channel and content in order to ensure that you have picked the best camera for YouTube for you. After all, some of these choices are really expensive and you have to ensure that you get the most value of your equipment with the least cost possible.
Most importantly, it's important to understand your subscribers and how to cater to them.
Choosing the Best Camera for YouTube Videos
YouTube allows anyone to create content, as long as it complies with their guidelines, and this enables people from all walks of life to market their content diversely.
Whether you are a veteran or an aspiring Youtuber, you may want to consider an upgrade to your equipment. Like previously mentioned, half of the quality of your provided content lies in the raw, unedited footage.
There is no best camera for YouTube; each device has its purpose and fortes. If you follow some of these YouTubers—and are familiar with the type of content they deliver, you can understand the best camera for YouTube based on your criteria.
If your content is more complex or differs in the core, you may want to understand the factors that affect your choice for the best camera for YouTube. Simply put, the best camera for YouTube is the best camera for the type of dynamic that runs your channel and its content. And remember, if you're unsure about the type of camera or other equipment you should use, or if you simply don't have the budget for it, you can always consider renting it. Renting enables you to experiment with various types of equipment, making it easier to make a final choice. Moreover, this approach allows you to save some extra money that you can reinvest in your creative projects.
What Is the Best Camera for YouTube according to Your Angle?
It's quite simple to just fire up Google and type in what is the best camera for YouTube? However, the best camera for YouTube differs across people. Here are some of the most common angles that should affect your decision:
1- Cost-Benefit
This is the most basic of angles. What's in it for you? That's the first question any of us asks when we approach any new project or endeavour. Assume that you are running a tech channel, and you are fairly capable of demonstrating your current tech collection and topics with ease and maintaining your current subscribers and—if any available—sponsors.
What's in it for you to upgrade to a better camera?
Maybe it's that you need to showcase a different type of content or prefer to change from your stationary setting in your office to a more on-the-go setting. If you are willing to expand your business with YouTube, you may be willing to—logically—get the best camera for YouTube then.
If this cost, whether attainable or challenging, promises future revenues and improves upon your current content structure, it's then an asset. Therefore, this renders it a benefit, and a necessary one indeed.
2- Experience
Some people are fans of certain musical instruments. If someone wants to play the drums as a long-life passion, they need to go through various steps.
Imagine a scenario wherein this said someone woke up one day and decided to buy a drum kit and decided to pursue his dream. Would they be able to go through anything without a basic, solid foundation of knowledge, like not forgetting to buy drum sticks, for example?
Same goes with picking the technical device with cameras for YouTube. You may afford to get this type of camera, you may have always wanted to have it and use it, but you may not be of the sound experience to use this equipment. Not only this would deny you to tap into its full potential, but it may lead to the said priceless equipment to be damaged, as well.
3- The Right Equipment for the Right Job
Basketball shoes are amazing and comfortable on a basketball court. However, they can be easily damaged—and cause possible injury—if used in a long-distance marathon.
The same concept applies to YouTube cameras here. Some cameras can be too expensive for a task that may cause a lot of damage, like heavy-duty lifting or being near bodies of water. Using a very expensive, fragile camera to get high-quality footage can sometimes be counterproductive, especially when this can be done with a regular camera with much easier parameters. It's similar to going to the beach with a suit – impractical.
4- Degree of Investment or Stake in Your Content
Some YouTubers create content on YouTube as a hobby, others as a business. We have other YouTubers who use it as an extension to their marketing planning strategic process. And others just do it for fun.
It's imperative that you understand why you are maintaining content via YouTube. Only then you will be able to assess the best camera for YouTube for you in this case.
For example, if you are just having a memoir-like YouTube channel with personal themes, it may not seem to be a good idea to overstretch the costs you are already bearing by procuring an overpriced camera.
On the other hand, you may be maintaining a marketing channel for your equipment or providing a professional review. In this case, it will be beneficial to employ a high-end camera for you to give the videos the desired look and feel.
What Is the Best Camera for YouTube Content based on These Different Angles?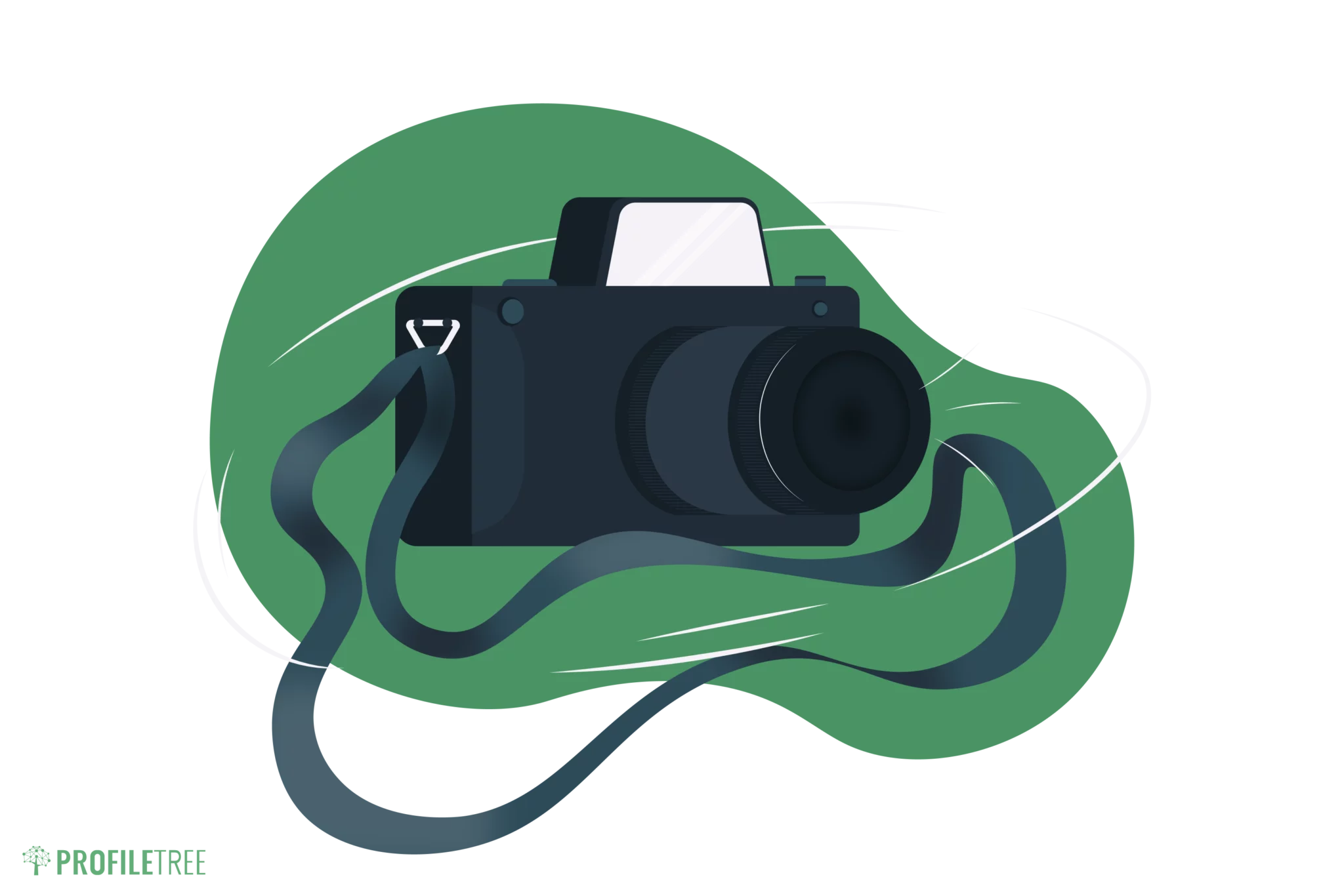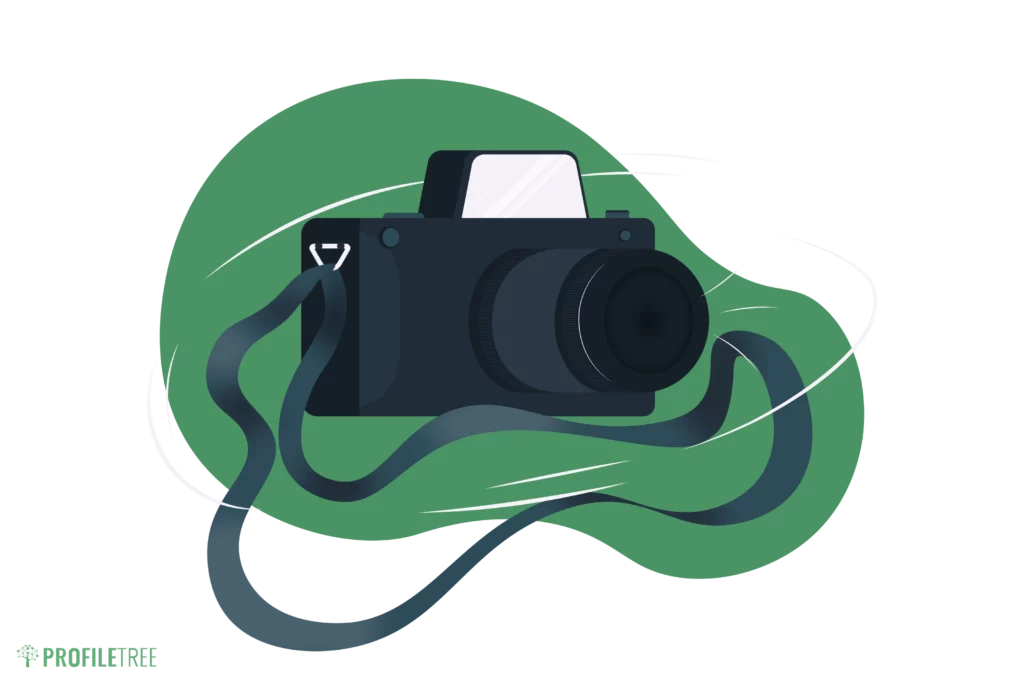 YouTube as a media platform differs from others because it requires a dynamic and versatile mindset. To stay at the top of any category, there is a constant need to develop and improve.
As a YouTuber, you need to improve upon the topics you are providing and the quality of your content and videos. The best camera for YouTube content for you may be one of the following:
1- Compact Cameras
Compact cameras are either standard compact cameras or zoom compact cameras. The earlier are considered as standard-issue in the market. They are simple, cheap, and relatively lightweight. Compact cameras are basically point-and-shoot as sometimes dubbed in the market, making them the first choice to go to if you are seeking something simple.
Most compact cameras come in with a built-in basic flash and zoom lens. Also, they usually include a preview screen that previews the image before capturing it.
Naturally, compact cameras are beneficial compared to their relatively low cost. Moreover, they don't require a high level of experience. Compact cameras, combined with tripods or monopods, can be an amazing choice for beginners and intermediate users.
However, if you believe you are more of a professional user, you might want to consider upgrading to more specialized equipment.
2- Zoom Compact Camera
Zoom compact cameras don't differ much from their standard peers albeit that they provide a much higher zoom range. These cameras offer the basic options of a compact camera, with the addition of some other manual options and naturally more professional options.
Like standard compact cameras, zoom cameras are relative to low cost and easier for intermediate or apprentice learning experience. However, they are not helpful for highly professional use compared to other lush equipment.
3- Adventure Cameras
There are higher forms for compact cameras and other cameras specified for certain purposes, but what really makes the difference is the breed of adventure cameras.
The critically acclaimed GoPro, a fine example on adventure cameras, makes it to everyone's favourite list as waterproof and shock-resistant photographing equipment. Adventure cameras provide mechanisms that allow users to use their cameras underwater or while riding motorcycles, among other options.
Adventure cameras can be a bit expensive—and even more expensive the more you go up the tiers of the models—and require an intermediate level of experience to operate. However, for professionals and people who are dedicated to creating their content, they are surely a worthy investment.
4- Digital Single-Lens Reflex Cameras (DSLR)
Getting a DSLR camera is considered to be a serious move when you want your photography showcase to be taken seriously. This extends to video capture and YouTube videos. DSLR cameras, without delving into too much of technicalities, are cameras that employ the classic techniques of a single-lens camera with digital imaging interfaces. In a way, DSLR cameras are considered to be a form of an upgrade to regular compact cameras.
DSLR cameras are designed to be suitable to different users based on versatile technical levels. Inherently, this makes DSLR cameras more oriented to suit the needs of professional users. But compared to adventure cameras, they offer quite a wide range of prices. The prices of DSLR cameras usually are related to the number of functions and options available.
5- Mirrorless
Mirrorless cameras allow users to change the lenses according to need and functionality. Therefore, Mirrorless cameras allow users to apply options based on lens type, though they differ from point-and-shoot camera's simplicity.
Mirrorless cameras suit intermediate users the best. For they provide some options to tweak around with lenses. However, most pros and photography enthusiasts disagree, arguing that they lack some necessary options such as optical viewfinders and control over lenses' ranges.
Though they are popular for their diversity, mirrorless cameras still require high maintenance to gain access to the options of different lenses and options and are considered lacking for many camera enthusiasts.
Who Are the Top Content Creators for YouTube and What Do They Use?
Since its inception, YouTube has accumulated over 5 billion videos available for watching and sharing. Many famous YouTubers deliver a wide range of content, ranging from casual humorous videos to educational and even scientific content.
Here's two of YouTube's content creators and their equipment:
PewDiePie
For recording audio, PewDiePie uses Rode NT1KIT Condensor Microphone. For a camera, he uses Canon PowerShot G7 X. Canon PowerShot G7 X is lightweight and can be carried around with ease. It's compact and comfortable to hold or to place seamlessly.
However, it can be a little bit sluggish when it comes to buffer clearing. Moreover, it lacks good detection for fast-moving objects and high battery life.
Markiplier
Markiplier uses a Sony a7R II Camera. This camera is more versatile compared to his predecessor, allowing for hyperfast autofocus (enables tracking fast-moving objects) and can film in 4k video quality.
The downside for Sony a7R II is that it's very expensive compared to other cameras that though may not be of the same merits, are far more affordable.
Whether you are a veteran or an aspiring YouTuber, you need to keep your rig in par with the market. Only when you find the right equipment for you, will you be able to tap your full potential as an efficient YouTuber.