LinkedIn is the most popular B2B platform, are you making the most out of it for your business? One can't disagree that speaking about social media for business can be overwhelming. Therefore, this article solely focuses on LinkedIn for business.
So, let's cut to the chase: how can you make LinkedIn a main factor for growing your business? What makes it different from other social media platforms? And how much would that cost you?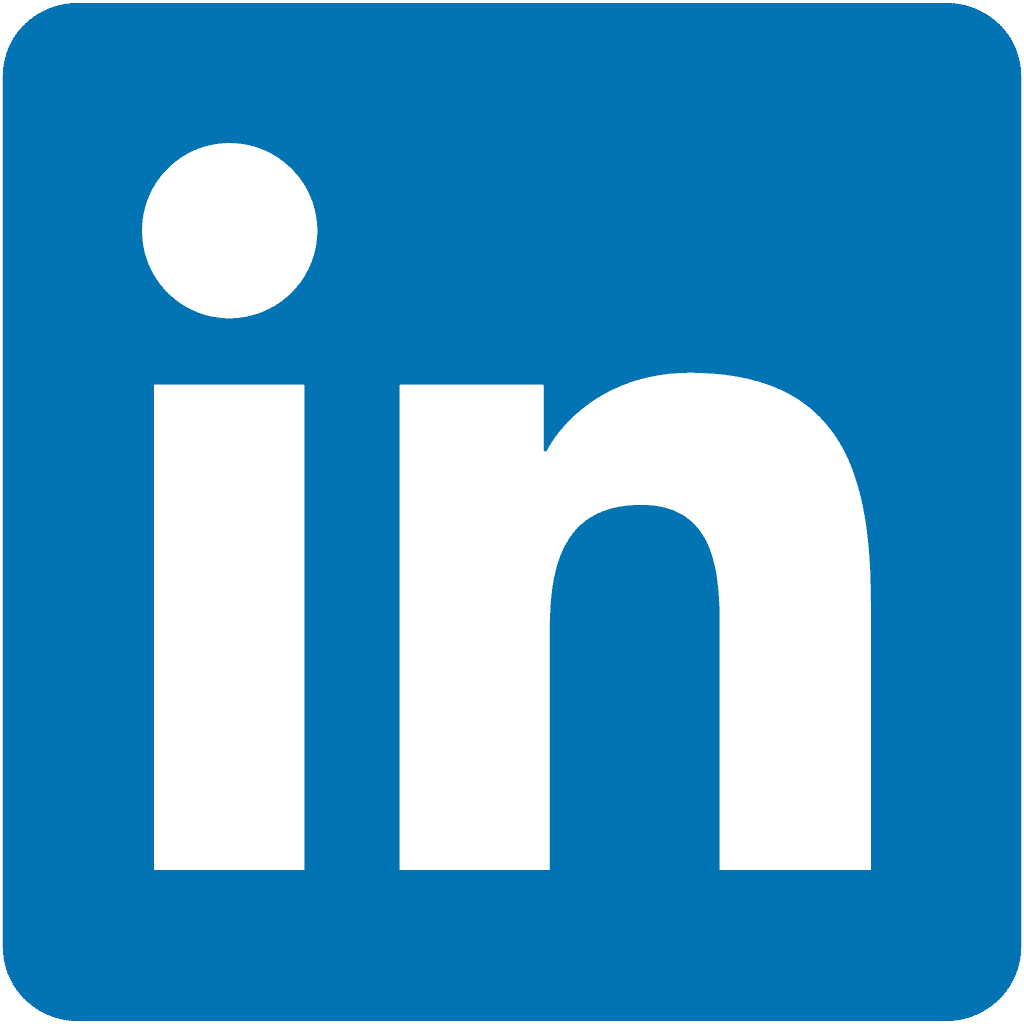 The Social Platforms Clutter: LinkedIn
The trend has been that every business creates a page on all social media platforms to be "present" to its audience anywhere. This is one marketing school. The other one says that it's about quality, not quantity. Being on every social media platform would be a waste of resources if it isn't used efficiently.
It'd be better to use only one or two platforms efficiently than to have your efforts scattered all over with no worthy impact.
The best thing here is that every social platform has its unique nature and specific features that harmonises with some industries. So, you can always choose one or two social platforms to focus on according to the nature of your brand.
Who Is LinkedIn for?
LinkedIn is definitely a business platform, users go there looking for professional opportunities, news, latest industry trends, insights and connections. Companies thrive to present themselves as thought leaders in order to attract talents and build a good reputation to generate leads or grow their brand awareness.
For instance, if you're a business-to-business service or product, then LinkedIn is definitely the right platform. It's worthy to mention that 61 million LinkedIn users are senior level influencers and 40 million are in decision-making positions. That's why, if you're trying to sell your idea to decision makers or influencers, give priority to LinkedIn.
Of course, if you're in the recruitment business, LinkedIn would be a gold mine for you. Furthermore, LinkedIn would be great for lead generation for high end products or real estate projects.
How to Use LinkedIn for Business?
LinkedIn for business has a huge offering to fit different business needs. These are the top four purposes that companies use LinkedIn for.
Hire
LinkedIn attracts a huge pool of job seekers that scroll through open opportunities daily. In addition to active job seekers, according to LinkedIn, 90% of LinkedIn members are open to the right opportunity.
So, not only would you be able to find those who are looking for you, but also you can hunt for those who aren't even looking, and convince them to take a new step in their career.
Besides, the quality of LinkedIn applicants is generally better compared to other job boards.
LinkedIn allows you to post new jobs and to promote them if necessary. This is a great opportunity to target candidates by titles, location, or interests.
Moreover, LinkedIn allows you to search for titles. For example, if you're looking for a sales analyst, you can search for "sales analyst", then you can filter the results by location, for example, Belfast. That makes it easier to find calibers within your range.
The next step would be to contact those you find fitting the job qualifications and invite them for an interview by sending a message. This is one of the features that LinkedIn unlocks for premium members; you can send a message to anyone even if they're not on your list of connections.
Hiring on LinkedIn is perfect if your company is operates in multiple locations or even globally. It facilitates connecting all locations under the name of one brand and ensures harmony.
Market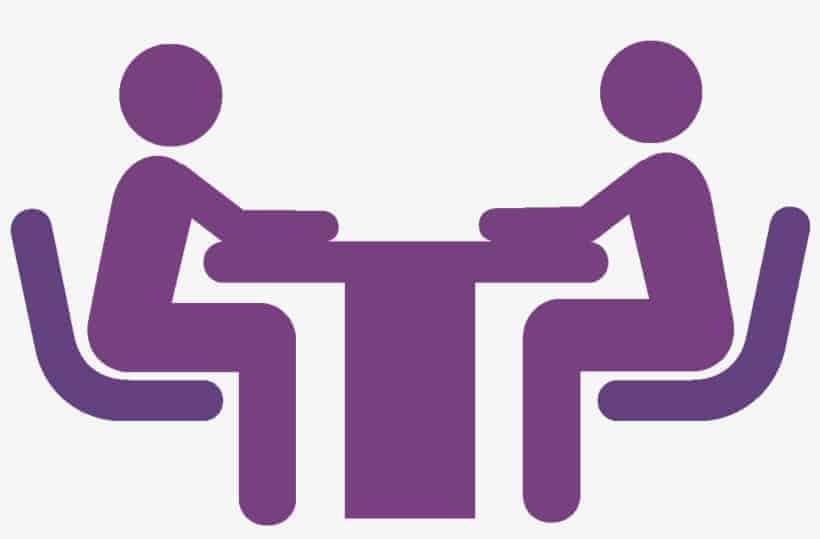 The marketing potential on LinkedIn shouldn't be underestimated at all. In particular, content marketing is a perfect for LinkedIn. Why? There's a huge advantage that LinkedIn has; one which other social media platforms do not share.
More often than not, LinkedIn users are scrolling through the newsfeed actively looking for valuable content to read. They're looking for tips, insights, professional advice from consultants, etc.
LinkedIn users are not there to find celebrity news, wedding photos, or memes. They're looking for content that can change the way they do business, which is most definitely a tidings to any marketer using LinkedIn for business.
You can use LinkedIn to drive traffic to your website and spread the word around your blog or video channel. In fact, LinkedIn proved itself successful at that with 46% of social traffic to corporate websites coming from LinkedIn.
Moreover, you can sponsor your content and target the right audience according to your content.
Besides content marketing, building brand awareness is also another goal you can achieve through using LinkedIn for business.
Any sort of news or updates about your company, achievements, employee awards recognition, or finished projects can work on building a relationship with your audience and clients.
On a platform of professionals, your own employees are your best brand ambassadors. Empowering your employees empowers your brand and creates a buzz around its name. In fact, you can use your employees to create useful content for the company. Two birds, one stone.
Later on, this article tackles brand awareness using LinkedIn for business in more detail.
Sell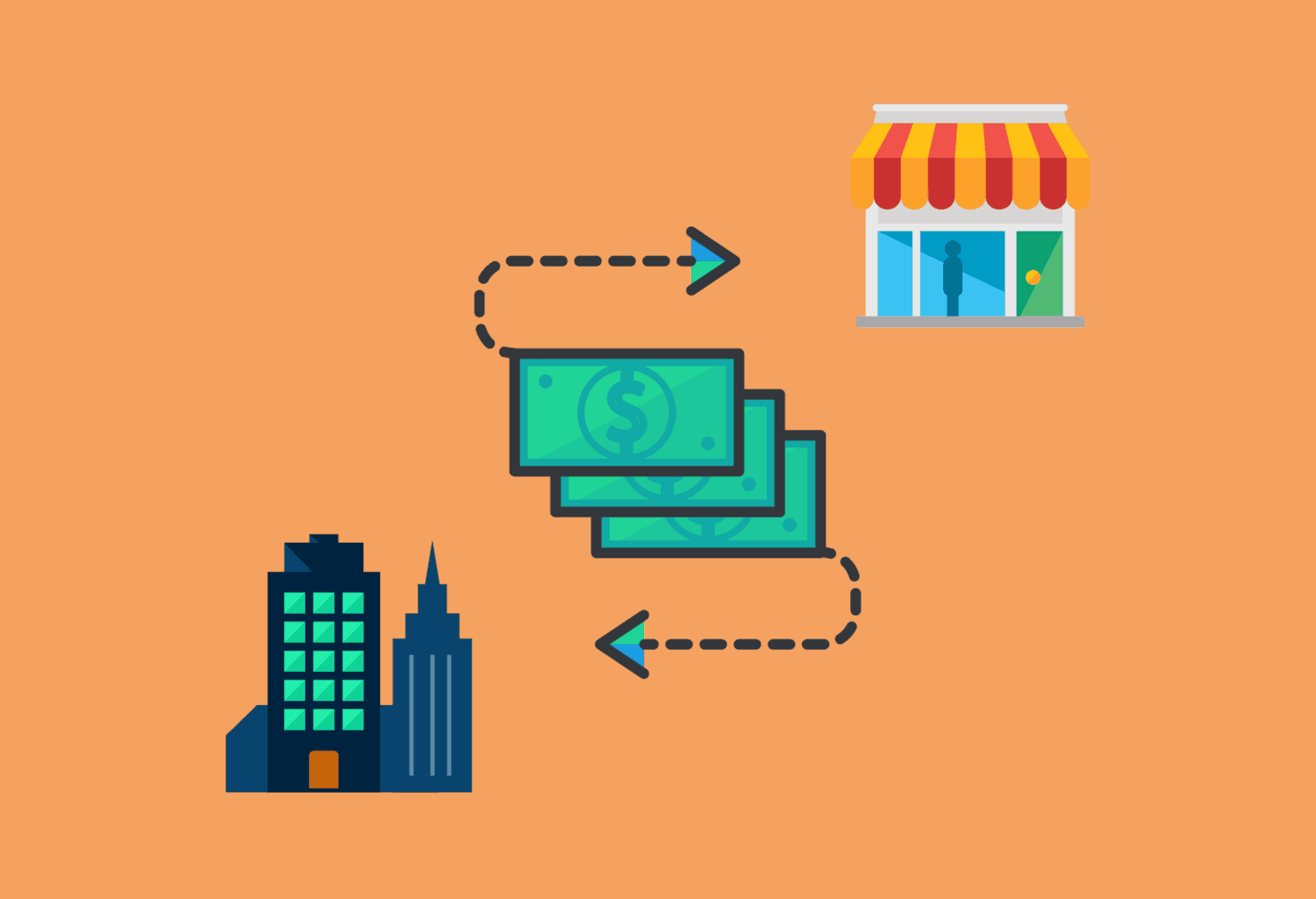 You thought LinkedIn isn't for selling products? You may need to reconsider. At the end of the day, professionals are humans and they are consumers. Whether your product or service is B2B or B2C, LinkedIn users are simultaneously both.
In addition, there's more than one way that you can use to sell products or services on LinkedIn. One way is to show your product portfolio or services as if it's a part of the information about your business.
Another way is to ask your sales representatives to build rapport with prospects through LinkedIn and connect personally with those who show interest in your business.
Private messaging, known on LinkedIn as InMail, is also a great way to promote your products and services, especially if you have an e-commerce website where people can go check your inventory and purchase products.
Remember that private messages on LinkedIn aren't like those on Facebook. The format and wording should resemble real emails. That's how you gain trust and show professionalism on LinkedIn.
Finally, the most powerful tool for increasing sales conversions is leads generation. Although social media generally doesn't have the biggest contribution when it comes to generating sales, according to HubSpot. However, LinkedIn the source of 80% of leads generated through social media.
Later on, the article will tackle lead generation through using LinkedIn for business.
Learn
This has to be one of the main advantages of LinkedIn for business. LinkedIn isn't only a social platform, it's also a learning platform. It offers courses, webinars, live sessions with industry experts, and more.
Its partnership with Lynda.com is a great opportunity for your business to benefit from the educational content. As a business, you can choose from 13,000 expert-led, online courses and video tutorials and unlock it for your staff to invest in their growth.
By joining The Course Club, LinkedIn also offers you a selection of popular courses every quarter for free. Best thing is that instructors are often industry leaders so you get to be up to date with the latest trends.
Courses cover different topics such as business, technology, and creative topics. Moreover, they cover soft skills such as communication, giving constructive feedback, and emotional intelligence, in addition to theoretical courses.
That allows you to maximize the learning curve of your team and grow your business effectively.
LinkedIn for Business: Cost
LinkedIn as a social network is free. However, the channel offers premium packages for users who would like to get extra features. There are four packages which LinkedIn for business offers for users with different objectives:
Premium Career: $29.99/month
Premium Business: $59.99/month
Sales Navigator Pro: $79.99/month
Recruiter Lite: $119.95/month
Surely, every package unlocks specific features according to its price and the purpose it fits. The key benefits which LinkedIn Premium offers are:
1- Sending Messages Directly (InMail)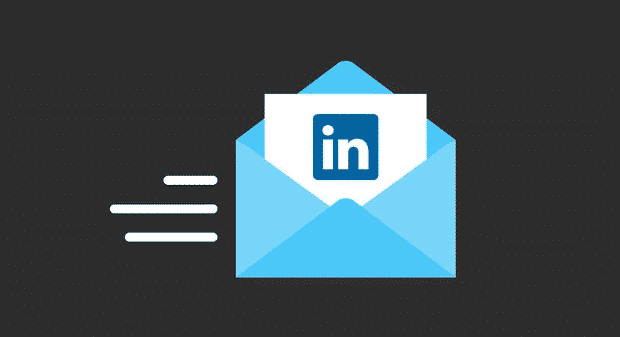 You can send private messages to users without waiting for an introduction from one of your contacts or being connected to the recipient. This is valuable to recruiters and sales representatives as they can contact prospects and candidates with no restrictions.
2- Who's Viewed Your Profile
To see whoever viewed your profile in the last 90 days. Free accounts only show you those who viewed your profile during the last five days.
That's useful if you're a job seeker to be able to establish connections with recruiters and executives who show interest in your profile.
Moreover, it could be valuable if you're a business looking for new leads. Marketers also benefit from this feature to better understand the personas of their audience.
3- Advanced Search Results
When you perform an advanced search, free accounts limit you to 100 search results, first paid package gets you 300 and so on. In addition, advanced search has a much deeper dive into company size and seniority level. If you sell to larger companies, this is a very valuable feature.
4- Saved Searches
Saved searches allow you to save your search criteria, including keyword strings and filter refinements.
You can save as many searches as you'd like in LinkedIn Recruiter. Additionally, you can setup automated alerts when new candidates match your search criteria.
It's a great way to build your sales pipeline, it's beneficial to job seekers and recruiters as well.
The free account gives you 3 saved searches and each paid level gives you more.
5- Top Applicant/Featured Applicant
Top Applicant is a benefit given to job seekers, in particular, to see a list of jobs where he/she is a great fit for. The equivalent of that to the recruiter is the Featured Applicant which highlights the most fitting applicants to the job qualifications posted.
6- Competitive Insights
LinkedIn's Premium Business subscription includes access to exclusive insights on companies, only available with proprietary data on 467 million members worldwide.
When you visit a company page, you'll see unique and timely data about the companies that interest you, including growth and hiring trends by function.
Business Insights include total employee count, employee distribution by function, total job openings, notable alumni, and new hires in different senior and junior levels.
7- LinkedIn Learning
For businesses, this is a great feature to invest in your team's growth and upskill their workforce. Your team's productivity is always higher when they are engaged with a business goal that contributes to their own personal development.
Courses are recommended based on each employee's interests and position. From beginner to advanced levels, all your employees would be engaged in that group learning project.
What Do Most Businesses Use LinkedIn for?
Lead Generation
LinkedIn is a lead generation magnet compared to other social media platforms. The reason why social media, generally, doesn't do well with generating leads is because people go to social platforms to kill time or to have a laugh; and not to make a purchase.
Yet, LinkedIn is the most serious platform out there; users visit LinkedIn for opportunities. An opportunity could be a new job, but it could also be a product or service that helps the user make profit, or it could be an investment opportunity.
LinkedIn's Secret Weapon: Specificity
So, why is LinkedIn so good at generating leads? On LinkedIn, you're able to target your audience on a much deeper level — including geographic location, current company, past company, industry, profile language, non-profit interests, and school.
Top Notch Pool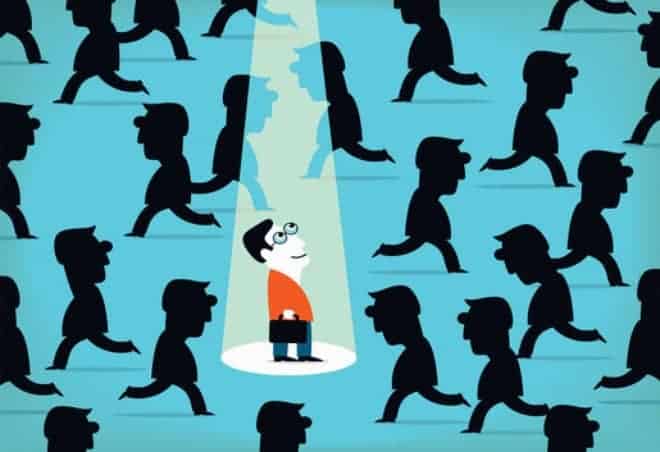 The quality of LinkedIn users is another differentiator to the platform. Facebook may be the shark in the sea of social media when it comes to the number of its users. However, LinkedIn is the true embodiment of quality over quantity.
75 percent of all registered LinkedIn users have incomes over $50,000, and 44 percent have incomes over $75,000. Executives from all Fortune 500 companies are on LinkedIn, and a recent survey of business executives found that 76 percent of them check their LinkedIn accounts on a daily basis.
For B2B marketers, this is truly remarkable as the fuel of the B2B field are customers with high purchasing power. Moreover, executives are decision makers and influencers by nature, so that also empowers your word of mouth marketing and makes the sales funnel move faster.
Brand Awareness
Another use for LinkedIn for business is building and growing brand awareness. LinkedIn also enjoys another edge, it has a huge credibility. While Facebook and Twitter are known for fraud and fake account, LinkedIn is a lot more trustworthy.
Therefore, you can create awareness for your business through LinkedIn for business by highlighting your company's real life events, achievements, reviews, or press coverage that mention your brand.
Additionally, LinkedIn members are news junkies. They love to be up to date with news, trends, corporate synergies, expert opinions, and economic analysis. This is a great opportunity for every business out there to be part of the ongoing conversations.
Through useful content, you can attract new eyes to your brand and that buzz will convert to sales later down the road.
How to Set Up Your LinkedIn for Business Account?
Setting up a page for your company on LinkedIn is pretty simple and free. The only requirement is that you must have a personal LinkedIn profile first, so if you don't have a profile already, start with creating one.
Getting Started
After creating a personal profile, go to the LinkedIn Marketing Solutions portal and click on the blue button "Create a Company Page". Then, LinkedIn will ask you to add your company's basic details: name and URL.
It's important to mention that you can't change your URL later, so choose wisely. Make it professional, easy to remember, and relevant to your brand's name.
Filling Up All the Details
There are many details that LinkedIn allows you to add about your business. Industry, size, number of employees, location, profile image, cover page, etc. Now, you're ready to publish your page and it'll go live.
You can now take a look at your page as a visitor and see if there's anything you'd like to fix.
The look and feel of your page will have a great impact on the impression it will leave on your audience. In the next part of this article, you'll understand how you can optimize your page to look.
On a side note, if more than one person will be working on your LinkedIn for business page, you can add them as admins for your page to have access.
Tips for Using LinkedIn for Business

Tip #1: LinkedIn for Business Is a Presentation about Your Brand
Many people think that LinkedIn for business is basically raising a flag to everyone saying that your brand exists. But it shouldn't stop at that. So, what's the point of saying that your brand exists if you won't give as much details as possible to your audience?
Your brand's LinkedIn page should be the central hub of information about your company. That includes career opportunities, products and services, as well as all the little details.
That brings us to writing your company's description, also known as "About" section.
Description
On LinkedIn, you have 2,000 characters to describe what your company does, and why potential followers should care. One can't stress the importance of this text, so get your marketing and content teams involved in crafting your messaging.
The first 156 characters are especially important, as that's what will appear in the Google preview of your company page. That's a part of optimizing your LinkedIn page for SEO.
Therefore, your company's description should highlight your services, mission, vision, what it is and what it isn't. But most importantly, it should also include keywords that you want people to find you for.
Cover and Profile Images
Clearly, your cover and profile images show your identity. Your profile image particularly will show up every time you post on the newsfeed. That's why, you should always opt for using a high-resolution, squared, 300 x 300 pixels image of your logo as a profile picture.
Content specialists recommend that your cover image should capture the human side of your business. It's a good idea to select an image that includes a human element. The image should be 1536 x 768 pixels.
Tip #2: Start with Your LinkedIn Profile
Investing in your own personal profile as a business owner has a great impact on your business page. Take a look at any of the personal profiles of CEOs who work for big brands. You'll find that their followers are in thousands, if not millions.
Business owners should be experts at what they do; they know all the ins and outs. That's why people love to engage with these industry experts to get insights on trends and innovative business solutions.
That's why you should dedicate time and effort to grow your connections and followers on your own personal profile. You should also share content from your business page to your personal profile and vice versa.
Moreover, make sure to be active; share your ideas, thoughts, and opinions. Thank those who respond to you and congratulate those who achieve something. You can also give kudos to your employees and connect with them on LinkedIn.
The more you engage with your connections, the higher influence you will have. The credibility and trust you build will naturally be transferred to your business.
Tip #3: Audience and Goals
Determine what type of audience you want to attract to your brand. Are you looking for small to medium- sized businesses? Are you looking for connections working in corporates? Then your goal is growing your clientele.
Do you wish to attract fresh talent, generation Z, to work for your company? Or, are you on the look for senior level employees with more than ten years of experience? Then, your goal is building your brand internally.
Your audience and goals determine the type of content you would create. They also determine the tone and look of your business profile.
Tip #4: Grow a Followers Base
Share Relevant Content
Earlier, you've understood that LinkedIn is a great channel for content marketing. Here, let's discuss what you can do to ace your content marketing game using LinkedIn for business.
After you determine your goals and your target audience, research all the topics and niches that your target audience are interested in.
Create a list of topics that they search for, learn about leaders and influencers they look up to. Using Google Trends and Keyword Research Tool, you can always be up to date with interesting topics.
You might share curated content or come up with your original content that aligns with your brand's vision.
Spice Up Your Content Calendar
Setting up a content calendar is a great way to plan ahead and always be ready with fresh content. You'll have room to prepare, research, and give your team guidance for creating timely content.
In addition, your content calendar must also incorporate a bit of this and that. It should include videos, articles, infographs, webinars, e-books, and interviews. The more variant your content is, the more attractive your business page becomes.
Videos and images are particularly rich with information and people mostly prefer to watch videos than read long, long articles.
In your content calendar, you must also capitalise on holidays. There are so many days that are celebrated on social media now – National Coffee Day, World Water Day, etc. You can tie these special occasions with your brand.
For instance, if your business offers healthy food, then World Health Day is an occasion to celebrate and incorporate in your content calendar.
On a platform where visitors deliberately look for useful information, make sure you offer the highest quality of valuable content.
Tip #5: Use Sponsored Ads
Types of Ads
LinkedIn offers three different types of ads: sidebar ads, sponsored content, and InMail ads. Sidebar ads are small and text-based with a single square picture.
Sponsored content resembles newsfeed ads on Facebook, they show up on the newsfeed as if someone from your friends shared it.
InMail is the most powerful ad type on LinkedIn; it's essentially a private message and it allows you to target very specific audiences if you want. That makes it a unique tool in for B2B lead generation.
You should tailor the content of each ad according to its type. For instance, save your best performing and most valuable pieces of content, like articles and videos, for sponsored content.
For InMail ads, you should come up with a witty and friendly message that's written in the form of a real email including a nice greeting and the name of the recipient.
Targeting and Cost
LinkedIn's targeting also has something that other social platforms don't have. It specializes in career-related filters that you can't find anywhere else. Company size, title, industry and geographic targeting are available.
LinkedIn for business ads has a reputation of being pricey. However, cost per click ads start at around $2 and run up to $4 or $5 per click, with the higher end typically coming into play when your click-through rates aren't fantastic.
Tip #6: Join LinkedIn Groups
Just like Facebook's groups, LinkedIn also has groups for different industries, fields, and interests. Engage with these groups from your business page. You can promote your content there and interact with other group members about their thoughts and feedback on what they've watched or read.
Most likely, members within the same group will have more ideas to discuss that those scattered connections on your profile. For example, if the group's subject is "social media marketing" and you share an infograph about social media numbers and statistics, they will be more likely to engage with that kind of content.
A good tip is that you shouldn't directly "sell" your business on LinkedIn groups. However, you should show that you're knowledgeable and experienced so that you build trust in these circles.
Tip #7: Experiment, Measure, and Analyze
One of the most important tips in content creation generally is experimenting with your audience. You never really know unless you try.
How would you know your audience's favorite type of content? Is it videos, articles, or whitepapers? Do they prefer long captions or short ones?
You should be able to answer questions such as: which posts gain higher engagement; technical and specific posts or introductory ones? For example, there's a study that says that case studies are best at converting leads into customers.
They would never know such thing without measuring the results and analyzing.
You should create an observation sheet and document your results for every post. That's how you get better results.
Random content creation is never really successful. You must always measure and record your results. Look for patterns in these results; they'll give you insight to what the best practices are.
LinkedIn's Company Page Analytics allows you to evaluate engagement on your posts, identify trends, understand your follower demographic, and learn more about your page traffic.
LinkedIn for Business Hacks
Before wrapping up, here are some hacks from experts in LinkedIn for business:
"Don't invest all of your time and effort in your company page. Make your employees your brand ambassadors and the face of your company instead. Why? – People engage 10x more likely with employee profiles than with company pages."
"LinkedIn typically shows the top trending stories of the day. If you can write something intelligent and relevant using the hashtags behind the top 10 trending stories, you'll usually gain access to a whole new dimension of people not already seeing your content.
"Make sure every post has a question. LinkedIn is a social platform and great for discussions."
Use the summary section of LinkedIn to drive a CTA (call-to-action). Include a proper email, scheduler link, a "Learn More" or Buy Now button that takes visitors to a landing page. Make sure that people who are on your LinkedIn are directed to ONE easy action."
LinkedIn for Business Capsule
As you know now, LinkedIn has great significance for building brand awareness, learning, and employing thought leadership marketing. So, before building a LinkedIn profile for your company, ask yourself: "Does my business target professionals?"
For example, if you own a nursery, your business is useful to all working mothers. That's why, your presence on LinkedIn could be great for your business. It depends on how well you know your target audience.
If the answer is yes, then you definitely need to create a business profile.
The benefits of a strong LinkedIn profile are numerous, and you won't find it hard to familiarise yourself with the platform.
The most important tip across all social media platforms is to be consistent; consistent with your message, your posts, your brand's values, look and feel, and tone of voice.