Google Link Builder is one of the most crucial tools for the success of any SEO strategy today. What it basically does is allow you to track your links. It enables you to know which of the links pointing to your website on the Internet is responsible for your traffic. That happens by creating a link to your web page that includes an extra piece of code in the URL. That extra piece lets you trace these links in order to know who is clicking on links to your website.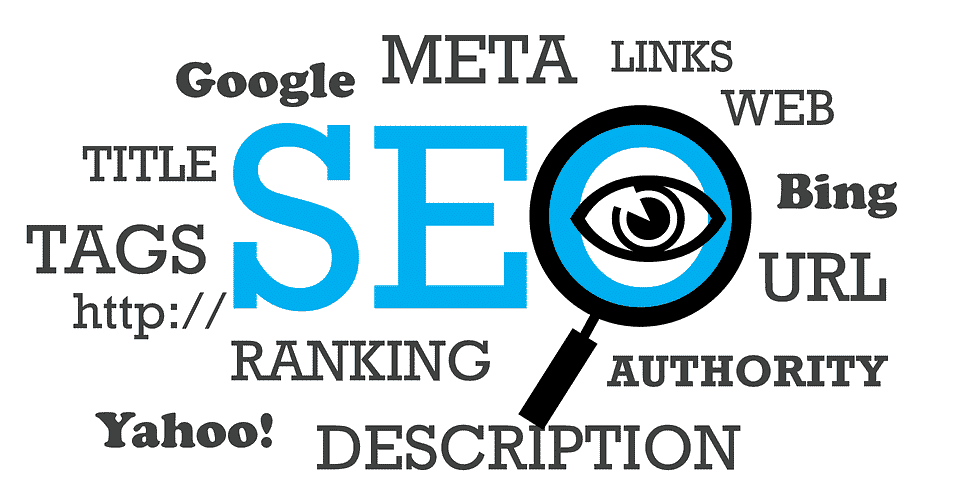 Why Is Google Link Builder So Important?
When it comes to any web page's ranking on search engines, link building plays a critical role. For as far as we know, the amount and quality of links pointing to your web page still matter most. The more the pages on the Internet that contain URLs to your website, the higher that website's ranking in search engine results. The increase in links simply signifies your website's growing popularity. But that is not all links determine for your website.
There are also authorised and trust indexes like MozTrust, for example. Google can decide your website's level of trust through the type of links pointing to it. What usually happens is that trustworthy website only hyperlink other trustworthy websites. On the other hand, spammy websites usually get links from similar websites and rarely any links from trusted websites. Because the majority of users only view the first 10 or 20 search results for any keyword, Google implemented algorithms to make these first results the most authoritative ones on the subject. An example of such algorithms is the Hilltop Algorithm. These algorithms are able to decide which websites are more authoritative on a topic through their analysis of the links to this website.
How Does the Link Building Process Go?
Google URL Creator
The first thing you do is open Google Link Builder where you get to fill a form. This is the URL creator form. You put in that form a URL to the page you want to create a link for. Then there are a few parameters that you need to fill in. Three of these parameters are crucial and therefore obligatory, while the rest are optional in case you know use to add them.
Here they are.
Campaign Source
This is the platform where you post your content. That is the source of your traffic or the web page where the link is to be posted. We also know it as the referrer. When creating a link through Google Link Builder, you are expected to write where that link will be shared. That later allows you to track the link's activity and traffic from that particular source. For example, if you fill in Google as your source, that means that you intend to post it to Google. That makes the UTM code generator add a part similar to this in your URL: 'utm_source=Google.'
Campaign Medium
What Google learns from this entry is the type of source you will be posting your link to. This parameter is used in two ways interchangeably. Some people choose to use it for the marketing method that generated the traffic (Facebook ad, banner, etc.), while others choose to write the category of the medium used (email, CPC, etc.)
For example, if you typed in Google as your source, some would tell Google Link Builder to consider the medium a 'CPC' (cost-per-click). That way, the UTM code generator would add 'utm_medium=cpc' to their URL. Others would write 'Google Adwords.' That would give them 'utm_medium=Google Adwords.' Both are advised for different reasons, but we cannot say that one use is more viable than the other.
Campaign Name
This one is the last of the three mandatory parameters you should fill on Google Link Builder. It is just as simple as it sounds. You simply write the name you chose for the campaign you will track through the URL.
Campaign Term
Here you write the keywords your campaign will be targeting. For example, say you are running a Google Ads campaign for your car rental service in California. You are targeting "Car services California" and "California car rentals" as your primary keywords. What you need do is ask the UTM code generator to give you two separate URLs:
'utm_term=Car+services+California'
'utm_term=California+car+rentals'
This way you can manage to not only trace back the traffic to your Google Ads campaign but to the specific keywords responsible for every portion of it, too.
Campaign Content
You can think of the content parameter as the little sticky note you leave for yourself to distinguish one link from the others. More particularly, people most often use it for initial testing. There are really no rules or customs to what the content parameter should be named. It could be the content's type, the market where for whom it will be posted, website name, or even the language of the content. Other possible parameters to that people use are the link's location or the offer (ex: 'utm_content=10% off') in case it is a link for a promotional campaign.
What Comes Next?
After you are done filling in the form, you get your new URL. This Google Link Builder URL becomes your tracking address. Usually, the resulting links look like tech jargon to most, but now that you understand the parameters considered by UTM code generator, you will be able to read the contents of the address.
Here is an example of a Google Link Builder URL:
https://profiletree.com/seo-strategy/?utm_source=Facebook&utm_medium=cpc&utm_campaign=seo_strategy&utm_term=SEO%20Strategy&utm_content=fundamentals
We gave a random name to each parameter because this is just for you to make sure you understand what is in the URL. First, of course, you can see the web address. Then, you can read "utm_source=Facebook" & "utm_medium=cpc", and so on. This is an article under the name of "SEO Strategy," and the link is to be posted on Facebook and the medium was stated as CPC. It is that simple.
All you do afterwards is shorten the URL just so that it becomes more suitable, and neater, for sharing.
How Do I Track My Links?
If you are only looking for the numbers for deliverability, clicks, open rates, etc., it is pretty simple. You will be receiving the reports on your e-mail and the reports are quite readable. If you want to know your conversion rates, that will need Google Analytics.
Examples of conversion:
Newsletter subscriptions
Application submissions
Contact forms
That is pretty simple to do on Google Analytics as well. You open your Analytics and under 'Acquisitions' you find 'Campaigns.' You then get a table with all your operating campaigns with rates for each. There is even a 'Conversion' drop-down menu.