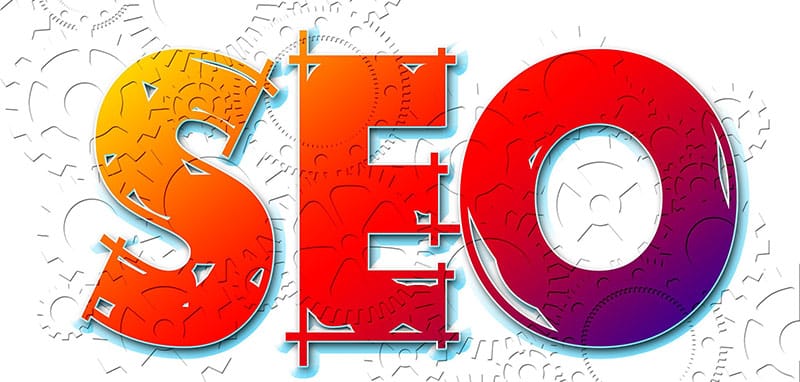 After Google, YouTube is the second most popular system with over 30 million users per day. YouTube usage is larger than the total searches made on Bing, Yahoo, and Ask.com. For this reason, it is very important in Internet marketing efforts to have an expert strategy for YouTube SEO.
When done well, not only will the YouTube SEO efforts be effective in getting more viewers and subscribers on YouTube, it will also be effective in getting a high ranking for the videos and/or a YouTube channel on the search engine results page (SERP) of Google.
ALSO SEE: How to Get a Lot of Views on YouTube
YouTube SEO Effectiveness is Text-Based and Viewer Interaction
Neither the search engine of Google or the YouTube system has any ability to watch a video. On the other hand, YouTube does have voice recognition software that does a decent job of making a transcript of the audio from the video. This creates the Closed Captioning (CC) feature for those that benefit from being able to read the text while the video is playing, such as people who are hearing disabled.
The CC feature also provides detailed information about what the video says, which Google uses to rank it for its SERP. Therefore, it is important to use the best keywords possible as part of the video script that is said by the video presenter during the video. This must be in a natural way and not "keyword stuffing." Keyword stuffing is to overuse of keywords that sounds or reads completely unnatural. Google will penalize any video that uses keywords excessively and lowers its ranking. Because of this, be sure to use keywords appropriately to create relevance, but do not overdo it.
Here are some of the tips and tricks recommended by Brian Dean of Backlinko and ourselves, which make YouTube SEO more effective:
Find Effective Keywords
The keywords used for a video on YouTube are the same used by Google to show search results for videos. There are subgroups of searches possible using Google. Entering something in the text box on www.google.com brings up the default text search results. At the top of the SERP, there are also selectable choices for images, videos, news, books, and more.
By clicking on the video subgroup, all the videos related to the keywords come up with the most popular and most relevant listed first. If one wants to get traffic from Google to view a YouTube video or channel, they need to be in the top five listings on the SERP for important keywords or keyword phrases.
Finding the best keywords is sometimes counter-intuitive because ranking high for generic keywords, such as the word "dog" on the SERP is very difficult. It is better to use keyword phrases that are longer, but still get plenty of searches, such as "training your dog to speak."
Great keyword phrases to use for videos include "How to" in the title. An example would be "How to Train Your Dog to Speak." Funny and catchy video titles that contain the keywords attract more attention, such as "How to Train Your Dog to Speak French with a British Accent."
Other popular video categories are tutorials, product reviews, and experiences with services such as travel video blogs that rate hotels and resorts.
Importance of Titles and File Names
It is important to include the keywords in both the title of the video and the file name when uploading the video to YouTube. Do not use only a keyword as a file name for uploading the video file. That results in a penalty for trying to cheat on the YouTube system. Instead, just make sure the file name includes the keywords or simply use the full video title as the file name.
When making the file name use dashes between the words. The Google search engine recognizes dashes as spaces between words. Using our example from above of the title, "How to Train Your Dog to Speak French with a British Accent," a good file name would be either "how-to-train-your-dog.avi" or "how-to-train-your-dog-to-speak-french-with-a-british-accent.avi" and letter case is not important in file names.
Upfront Placement of Keywords in Titles
Keywords that are at, or near, the beginning of the video title are the most effective. Both YouTube and Google most likely recognize them as important when ranking the video. A good example of a great title using the keyword "dance," would be "How to Dance Without Looking Stupid." This title uses "how to" and puts the keyword "dance" near the beginning of the title. This title is funny and intriguing at the same time.
A search made on YouTube for "How to Dance Without Looking Stupid," shows that there is not so much competition for this category and it would be very easy to rank highly, with a well-made video about this topic. Searching for the same phrase on Google, shows that the same video comes up in the top position on the SERP for both systems. It is both a YouTube video and channel called "How to Dance Without Embarrassing Yourself." Both search systems recognize "looking stupid" and "embarrassing" as similar keywords.
Create a Detailed Text Description of the Video
Many who post videos on YouTube neglect this important feature. Not having a very long, detailed text description of the video is a big SEO mistake. YouTube and Google, as well as users, rely on the information in the text description to learn if the video is relevant and important. Include a call-to-action in the text description at the end to ask for likes, shares, get subscribers for a YouTube channel, and give links to a website and social media pages that relate to the YouTube video.
Using Tags
Tags are not as important as they used to be, but they are still important. One clever way to use them is to find other YouTube videos that relate to the keywords and use tags for them, as well as the tags they use for their video. More tags are better as long as they make sense and do not tag to unrelated material.
Create a YouTube Channel
Even if the YouTube up-loader only has a single video, they can make a YouTube channel that includes their video with the other related videos. Mixing a new video on a channel with other popular ones is a great way to get a new channel started.
Make Longer, High-Quality Videos
The most popular videos on YouTube are around five minutes long. Longer videos rank higher and have more relevance for the keywords. "How to" videos that are up to one-hour long rank well if the production quality is good and the content is interesting to viewers.
Because YouTube does not watch the videos, the system relies heavily on YouTube users' interaction with the videos to give the videos a ranking.
YouTube categorizes these metrics as user-experiences, and they include:
Amount of Video Watched – YouTube captures the amount of time a user watches a specific video. If users watch the entire video, this tells YouTube that the video has interesting content. If users watch it only for a few seconds and then click away, this lowers the ranking of the video.
Comments – YouTube ranks videos with more comments as more important.
YouTube Channels – By creating a channel of related videos and asking for subscribers, this increases the importance. As the number of subscribers increases, the ranking of the channel goes higher.
Shares on Social Media, Likes (Thumbs up), Favourites, and Save Video to Watch Later – All of these user-experience metrics increase the importance of the video.
How to Increase Comments
Comments increase when the producer of the YouTube video responds to comments. Even "flames" (bad comments) can be responded to in positive ways that increase other comments. The best method is to avoid saying anything negative, just agree to allow negative opinions of others and ask other viewers to respond with comments about this, instead of being defensive.
Many people like to give an opinion and one bad comment may produce many positive rebuttals. Do not be afraid to encourage this, because it is the number of comments that ranks a video higher, not what is said in them.
Using Annotation with a Call-to-Action
In order to increase the positive user-experience metrics, it is important to use the YouTube annotation system to ask for them, in addition to asking for them using the audio script portion of the video. This comes as a "call-to-action" at the end of the video. YouTube users are up to ten times more likely to subscribe to a video channel or take another supportive action when the video presenter asks them to do it and there is an annotation asking for it that appears on screen for about twenty seconds.
Promoting YouTube Videos on Social Media
Using social media systems, such as Facebook, LinkedIn, and Twitter to link to YouTube videos increases the likelihood of more social media shares on the YouTube system. Again, having the video presenter ask for shares and an annotation on the screen that asks for shares increases the positive responses.
Using YouTube Analytics
All of these efforts to improve the YouTube user-experience increase the ranking of the video or channel on the YouTube system. YouTube provides a free tool called "YouTube analytics" that tracks the user-experience metrics.
A Video Guide to YouTube Analytics gives information about how to use the tool. Detailed help for YouTube Analytics gives step-by-step information on the various features and options, including how to download information for use with other analysis tools.
Summary
By understanding the relationships between YouTube, Google, and social media, it is possible to maximize the effectiveness of SEO efforts for all those systems. Following these tips, creates an SEO strategy that presents the video and/or YouTube channel in the most powerful way to increase its popularity.