Innovation is a key part in every aspect of business growth. But how is it done? This week, our host Ciaran Connolly chats with Mike Shelly, who used innovation to boost his equine science business Plusvital.
The pair also discuss some essential insights into international markets, exporting and much more.
To find out more, watch our full ProfileTree TV interview or read on to catch the highlights.
Turning Science into Supplements – Plusvital's Success Story
With his science background, Mike always knew he wanted to work in the industry – little did he know that he would end up revolutionising it.
"I did chemical engineering in college and spent the first couple of years of my life post-college working in Biotech in Dublin, Switzerland, the States and places like that.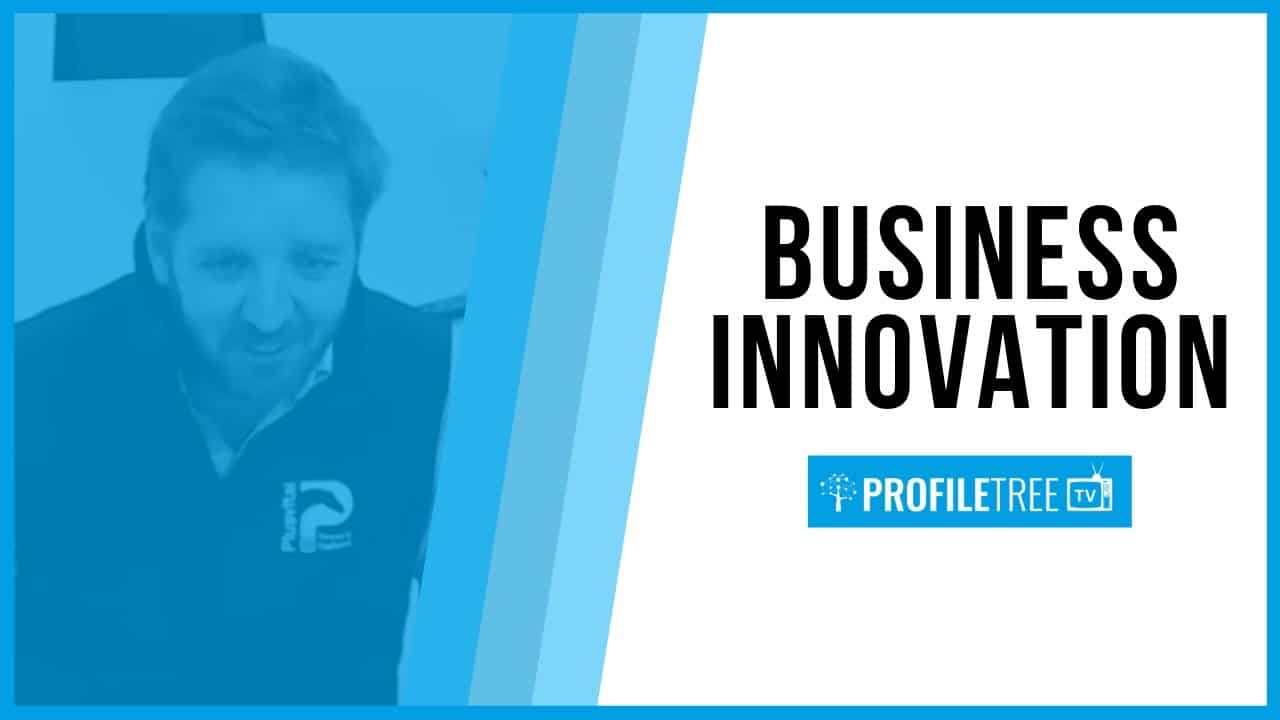 "I gave that up to go back to college to do an MBA and see what else was out there. I worked for an Irish renewables company for a couple of years then came back to Dublin in 2014.
"The last five years I've been based here trying to grow Plusvital."
Mike first entered Plusvital as Head of Business Development, and he became CEO in early 2015.
Plusvital is an Ireland-based horse supplement and genetics specialist company, selling into markets worldwide. The high-profile equine science business has been continuously developing innovative, scientifically-based supplements for competitors in racing, breeding and equine sports.
"The company is export-focused, covering the main racing regions of the world, which is quite a well-known idea now but was innovative in the 1970s when Plusvital began.
"About three or four years ago the company was looking for ways to grow beyond supplements and started talking to a company called Equinome set up by Professor Emmeline Hill, who had discovered the genetic link behind the best distance to run a racehorse.
"In the end Plusvital and Equinome came together, so we now offer both the supplements and the genetics."
After acquiring Equinome, a world leader in the research and development of genetic tools for the thoroughbred industry, Plusvital positioned itself as the innovative leader in equine science.
Powered by Equinome's genomic tools, Plusvital now provides tests which analyse the DNA of horses to predict optimum race distance and performance potential.
But Mike's innovative plans do not stop there.
"We are also looking at the links between genetics and nutrition, and whether there is a particular nutrition plan that's suited based on genetics.
"All this stuff is trying to bring something different to customers and, as a company, carve out our own competitive niche."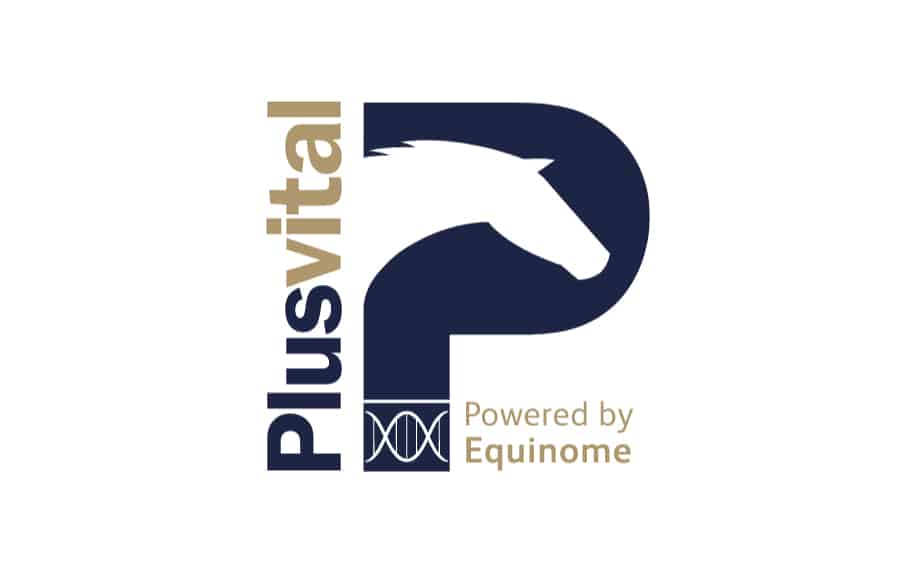 Plusvital and International Markets
Plusvital carries out a large amount of work in areas around the world including the Middle East and Australia.
He outlined the importance of the Middle East region to Plusvital – and not just when it comes to horses, but other animals too.
"There's a very strong horse tradition in the Middle East, we'd always be out there looking for clients.
"While the Dubai World Cup is a well-known race, some of our products are used for camel racing too. It's an unusual business for an Irish company to be out there selling products to camel racers but that's part of what we do."
Mike explains how being an Irish company has benefitted Plusvital when exporting to foreign markets.
"We describe ourselves as an Irish equine science company, so we're proudly Irish, but over 90% of our sales have been exports.
"Being Irish and wanting to reach into the foreign industry is a really positive thing. If you go to Dubai, Australia or the US and explain you're an Irish company, the door is open for you. We are very credible."
Plusvital's Innovation Techniques
While every company claims to be innovative, Plusvital proves their innovation through groundbreaking science. However, while their product is innovative, Plusvital has to use innovation in many other ways to sell across the globe.
"We define ourselves as a company that will stand or fall in innovation. We work in a supplements market, where there was a limited amount of innovation to begin with, so we knew we had to do something different. So, we decided that innovation off the back of good science is how we would carve our niche.
"But innovation comes in many forms – some of it comes from research, science or creativity. It is a challenge for us all the time."
Where Plusvital may not have direct competitors, the company must use innovation to persuade prospective customers to believe in the new advancements. As horse racing is a traditional sport, this is where Mike's main challenge lies.
"Our biggest competitor isn't usually other companies, it is the customer who we need to get up to speed with it and believe in it.
"The charm of the industry is the old-school tradition of horse racing, people put a lot of value on that. So we are trying to say that they don't need to leave that behind, but there's other aspects that you can layer over it to improve it."
Summarising the products offered by Plusvital, Mike said the science of supplements for horses could be seen as very similar to supplementation for humans.
"The vitamins, minerals and trace elements are the kinds of things you'd see in a typical tablet of Berocca. Horses could need supplementation if they aren't getting everything in their feed, particularly if they are high-performance athletes."
Communicating this message through sales and marketing is key for Plusvital. To spark innovation, they include everyone from all divisions in their meetings to ensure no ideas are left unheard.
"From a company perspective, we try to get everyone to bring their own ideas to spark something off and create some sort of magic.
"The other thing we say is there has to be tension in the room, if everyone is agreeing with each other then you are probably not pushing it far enough. Sometimes when you're in that uncomfortable situation that's when the best ideas come about.
"Innovation is very much the centre of what we do."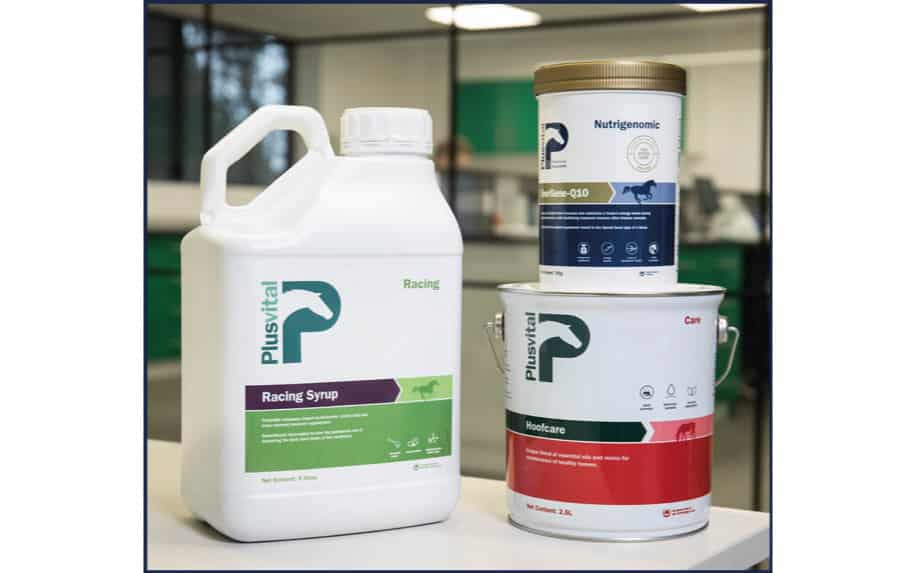 To discover more about Mike's expertise in business innovation, doing business internationally, exporting and much more, see our full ProfileTree video interview.
You can also find out more about Plusvital's offerings and latest innovations through their website.
Become a Part of Our Business Leaders Series
Interested in featuring on our Business Leaders series? In our acclaimed series, we share amazing advice, tips and stories from business owners, managers and senior leaders.
From growing your business to looking after your staff, new industry insights and innovative ideas – we cover everything to inspire professionals across all sectors. If you want to become a part of it, simply drop us a message.