Web Design Companies: Choosing the right web design company to partner with in developing your website is a big decision that will impact your online success. You'll want to thoroughly vet potential firms to find the team that best fits your needs, budgets, and goals. In this comprehensive guide, we'll outline the 10 most important questions every business owner should ask before hiring a web design company in 2023. Defining project requirements upfront and validating capabilities will help ensure you have a high-quality website designed to boost leads and sales.
As a business owner, one of the most critical decisions you can make is selecting a website design company to complete an important project. Not only will web design companies be responsible for the project's success, but they will also impact the future of your business.
Hiring a web design agency is one of the most important investments you'll make for your company's online presence. However, not all agencies are created equal. To avoid ending up with a website that doesn't meet your needs, you must do your due diligence before signing a contract. We've compiled the 15 most critical questions experts say you should ask web design firms before committing. Thoroughly vetting their capabilities, experience, processes and past work will give you confidence you're choosing the right partner for the job.
Therefore, you mustn't take the process of hiring a website design agency lightly.
You should view a web design firm as one of your marketing partners. The web design firm you choose to work with will design your website. This website will play a major role in your company's success regarding your online marketing goals and objectives.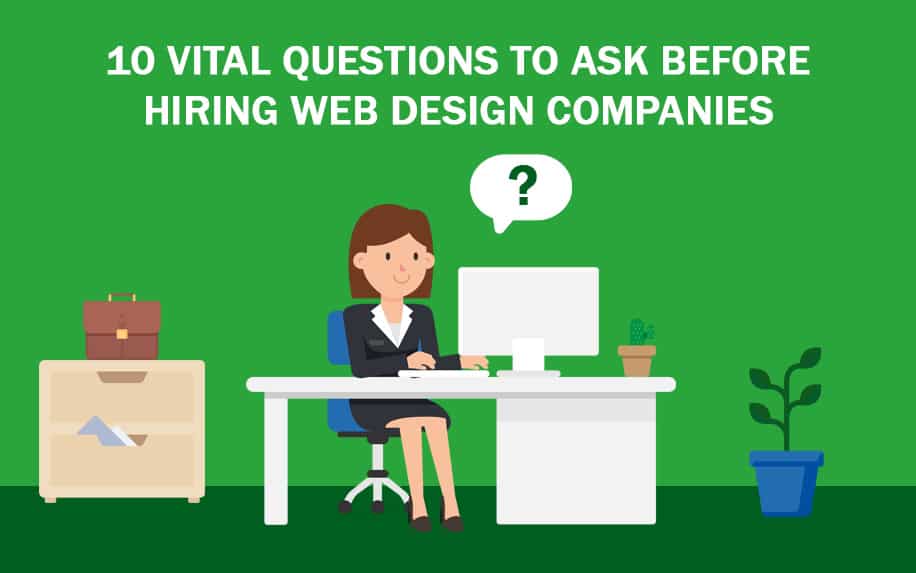 Table of Contents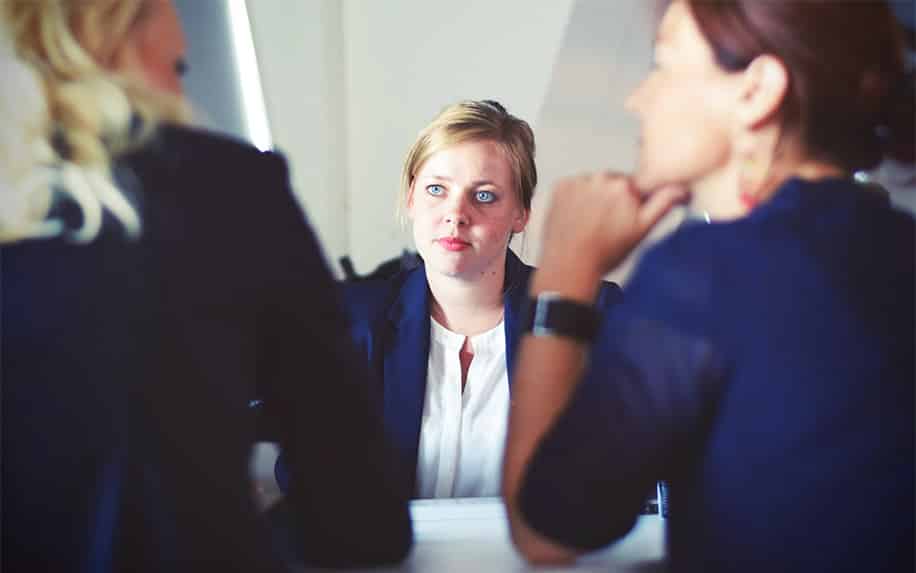 Whether you're having a new website designed from scratch or making major changes to your existing website, your hiring decision will determine the website's success.
As you probably know, there are many web design companies out there. Whether you're searching for a web design firm online or locally, it is easy to become overwhelmed with the task of choosing the right firm for your business.
If you want to make the best choice, you must have a thorough hiring process. You should treat the process of choosing a web design company the same as the process of hiring an employee. Therefore, you should conduct interviews, request portfolios, check references, and review the performance results of different web design companies.
As a web design agency, we offer various services and detail these on the following pages. After the links, we share some of the best questions we believe you should ask a web design company and some of the best or most relevant questions we have been asked as a leading web design company.
Questions to Ask Before Hiring Web Design Companies
Take advantage of the initial consultation to ask as many questions as possible and get a feel for the business.
To help you select the best web design company for your firm, here are 10 questions you should ask before hiring a firm.
1. How Much Will the Services Cost You?
If you're hiring a web design company, you will pay for a professional service. You can expect to work with an entire team of experts to help you plan, develop, design, and manage the project.
Who will you be working with on your project?
What are the qualifications of your team members?
How much time will each team member dedicate to the project?
Will you pay a flat price for the project? Will this flat price be decided beforehand?
Is the project's cost reasonable for the services you will be receiving?
How will you be charged for extra features outside of the scope of the project?
2. What is the Track Record of the Web Design Firm?
While you need to know how much the services of a web design firm will cost, you also want to know whether the web design firm is reliable in the first place.
The last thing you want is to lack confidence in the team handling your project. If you pick a web design firm with a good track record, you can expect a good return on investment for the project.
What clients has the web design firm worked with in the past?
What results has the firm delivered for these clients?
Is there data available to prove the results of the firm?
Does the firm have many repeat clients?
3. How does the Web Design Firm Measure its Results?
When evaluating the results of a web design firm, you should know how the firm measured the results in the first place. This information will provide you with the context necessary to properly evaluate the firm's results.
Does the firm measure its results regarding keyword rankings, bounce rate, conversions, or traffic?
Have the clients verified the results? Are the results published publicly?
Is there data to support and substantiate the results of the firm?
4. What Core Services Does the Web Design Firm Offer?
You should work with a web design firm with the talent and ability to effectively manage and complete your project. No aspect of your project should get the shaft.
Therefore, you need to know whether the firm you choose to work with will be able to meet your expectations when it comes to design, marketing, and development.
Is the web design firm able to offer development, marketing services, and comprehensive design that meets industry standards?
Is the firm capable of developing a mobile app that is consistent with all of the marketing platforms of the brand?
Does the firm have experience with custom projects that require advanced coding and the ability to problem-solve?
Are they able to develop mobile applications that are consistent with all of a brand's marketing platforms?
5. Does the Firm have any Qualifications or Credentials?
The web design firm you hire should be well-respected in the web design industry.
6. What is the Operation of the Web Design Firm Like?
Before you hire a web design firm, you should have a good idea of the firm's operation.
Take the time to visit the firm's operation and meet the people who will be working on your project face-to-face.
Does the firm employ professionals full-time? Does the firm rely on independent contractors or outsourcing for its projects?
Do the staff members appear to be experienced, skilled, and trustworthy? Do you get a good vibe from the staff members?
Is the operation of the web design firm efficient? Is the operation of the firm compatible with the operation of your own business?
7. How will the Web Design Firm Ensure the Project is Executed well?
You want to hire a web design firm that will follow coding standards to a T. Therefore, you should know how the web design firm will ensure that your project is executed properly and as intended.
Will you own the work the web design firm produces? Will you have complete access to the work? Will you need to pay a licensing fee to use the work?
Does the agreement state that the web design firm will code according to all industry standards?
Does the agreement promise that the work will be customized appropriately for your needs?
8. How Large is the Company? What is the Structure of the Company?
A small team may cause you to encounter issues with the completion of your project. Some issues you may run into due to a small team include delays, company closures, and the lack of adequate expertise.
However, if you're working with an excessively large team, inefficiency and lack of personal care or service are potential issues. Therefore, it is important that you are aware of the size of the web design firm.
How does the firm go about planning and developing a website? Is the methodology appropriate for your project?
Is there a manager that will walk you through the entire process of completing the project?
Are you confident that the web firm is stable enough to provide your business with excellent service in the future for maintenance, edits, and scaling to account for growth?
Will they plan your website based on the goals and objectives you have for your business?
9. How does the Web Design Firm Staff Individual Projects?
To build a website, a professional team, an experienced project manager, and concrete objectives are necessary.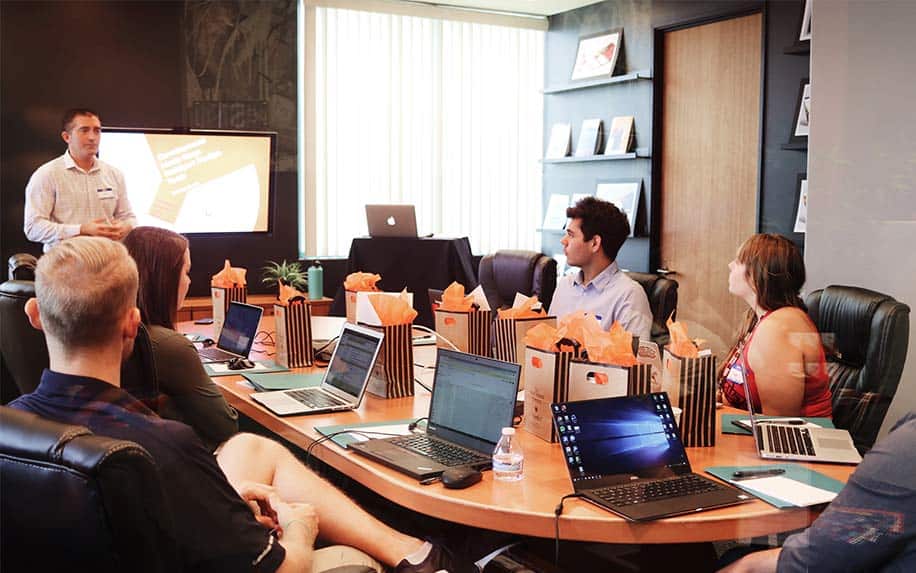 A team for a web design project requires web designers for the user interface, information architects to plan out the website, web developers for coding, quality assurance engineers for testing, and online marketers to create an effective strategy for online marketing. The entire team should work under a project manager's guidance to ensure the project's success.
How big is the team working on your project?
Who will be accountable for your project?
Will you receive updates on the status of your project? How frequently will the team communicate with you?
Will you play a role in leading the project? Will the team look to you to guide them?
10. Is the Company Financially Stable?
You want a web design firm that is financially stable to manage your project. That way, you will have someone to turn to in the future when you want edits or maintenance.
If a company is not financially stable, it may not be around when you need them.
Who is the owner of the company? Who are the key officers of the company?
Is the team motivated to do a good job on all projects?
What is the financial strength of the company? Will the company be able to survive without projects for an extended period?
11. What is your expertise in our industry?
Look for experience building sites for companies similar to yours. Expertise in your specific market indicates they understand your business goals and audience needs.
12. Can you provide 3-5 client references we can contact?
Reputable firms should make past client references available. Speaking with references is invaluable for understanding their working style and satisfaction level.
13. How do you keep up with the latest web design trends and technologies?
Seeking continuous skills development is a sign of a strong agency. Ask about relevant conferences they attend, resources they leverage, and how they stay on top of innovations.
14. What differentiates you from competitors in the web design space?
Listen for unique strengths around design creativity, technical capabilities, customer service, or expertise in your niche. See if their differentiation aligns with your needs.
15. What web design resources or team members will be assigned to our project?
Understand who will work on your website, their skills and background. Ask how they allocate resources to ensure appropriate bandwidth.
Hiring Web Design Companies: FAQ Section:
Q: How much should a small business budget for a professionally designed website?
A: Plan around £3,000-£7,000 for a custom-designed small business website with 5-15 pages from a professional web design firm.
Q: What maintenance and support is included after the website launch?
A: Many designers offer post-launch support plans to help update content, fix bugs, and monitor performance. Expect fees around £500-£2,000 per year.
Q: How long does it take to design and develop a new website?
A: The typical timeline is 2-4 months for a small to medium-sized business website with a few revisions. Quick-turnaround options under 1 month are available.
Q: What is the best way to evaluate the design skills of a web design firm?
A: Review the portfolio and case studies for sites they have designed in the past. Look for attractive, responsive designs tailored to each client. Ask if you can speak to the clients to learn about their experience.
Q: Should I ask for references or testimonials from past web design clients?
A: Yes, reputable web designers should be able to provide references upon request. Follow up with the references and ask questions about their overall satisfaction.
Q: How can I determine if a web designer has the technical skills required for my project?
A: Ask specific questions about their experience with the platforms, languages and integrations you need. Request code samples from previous projects that used similar technologies.
Q: What questions should I ask about SEO and digital marketing services?
A: Ask if they provide SEO optimization as part of the web design process. Inquire about their approach to keyword research, metadata, site architecture and speed optimization. Also, ask about any digital marketing services like PPC, email marketing, etc.
Q: What should I look for when reviewing a web design proposal?
A: The proposal should outline the project scope, timelines, deliverables, costs, and detailed terms. Look for clear communication and transparency about what is included.
Ideally, your new website should help you achieve the objectives and goals you have for your business.
Therefore, you must select a good web design firm to help you with your project. Don't hesitate to contact us for more information about questions you should ask before hiring a web design firm. As ever, do not forget the add-on services you may require – so as an SEO agency or hiring a media buyer, developing a marketing strategy for products or services and finally, how to perform market research.