The world of business is becoming more competitive and challenging every day. To stay ahead in the game, businesses need to adopt new technologies, strategies, and tools that can help them stand out in today's crowded marketplace. In today's digital age, content marketing has become a critical aspect of every business's success. However, creating engaging, relevant, and data-driven content that can capture the attention of the target audience could be quite a time-consuming process. That's where the AI Content Marketing tools come in.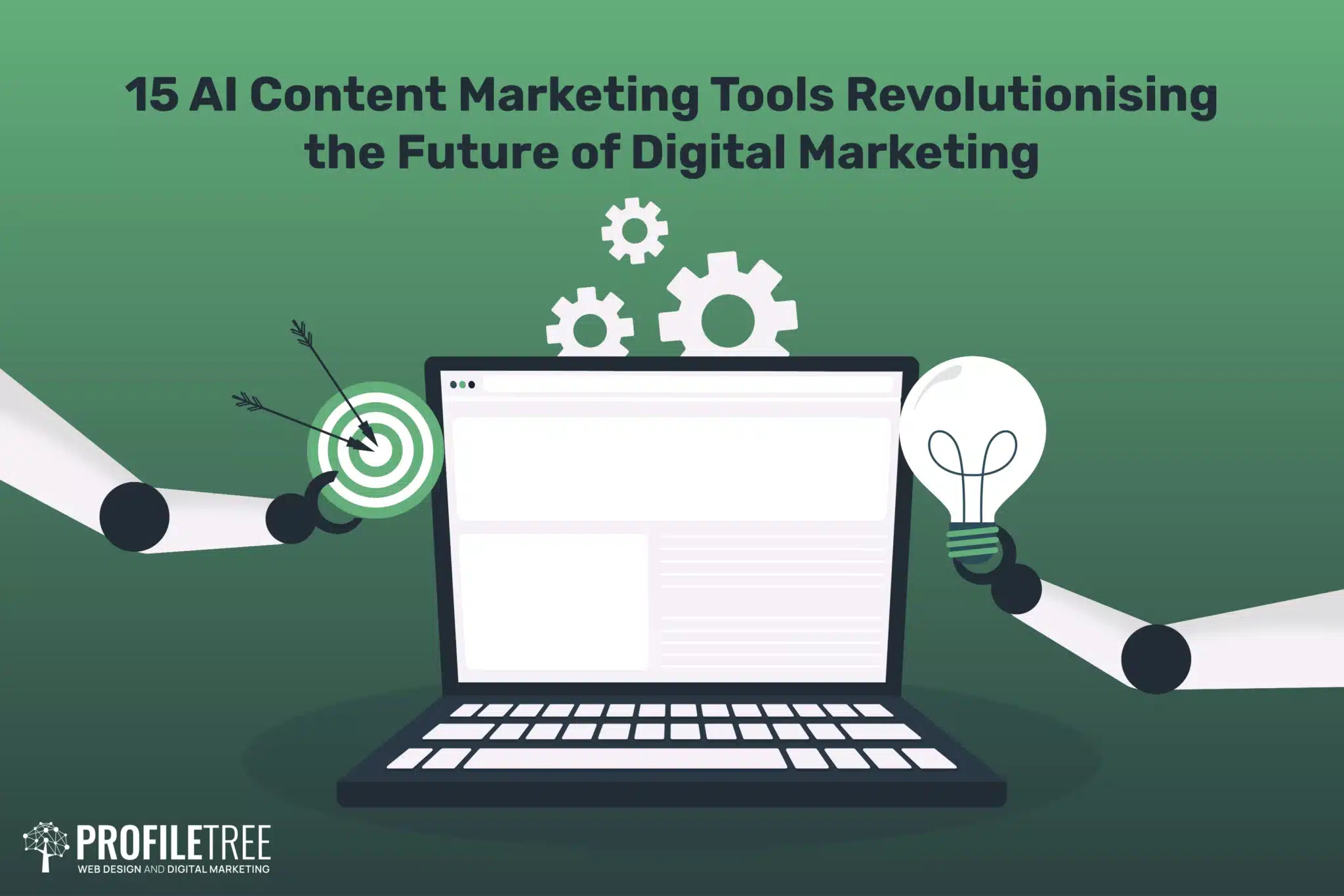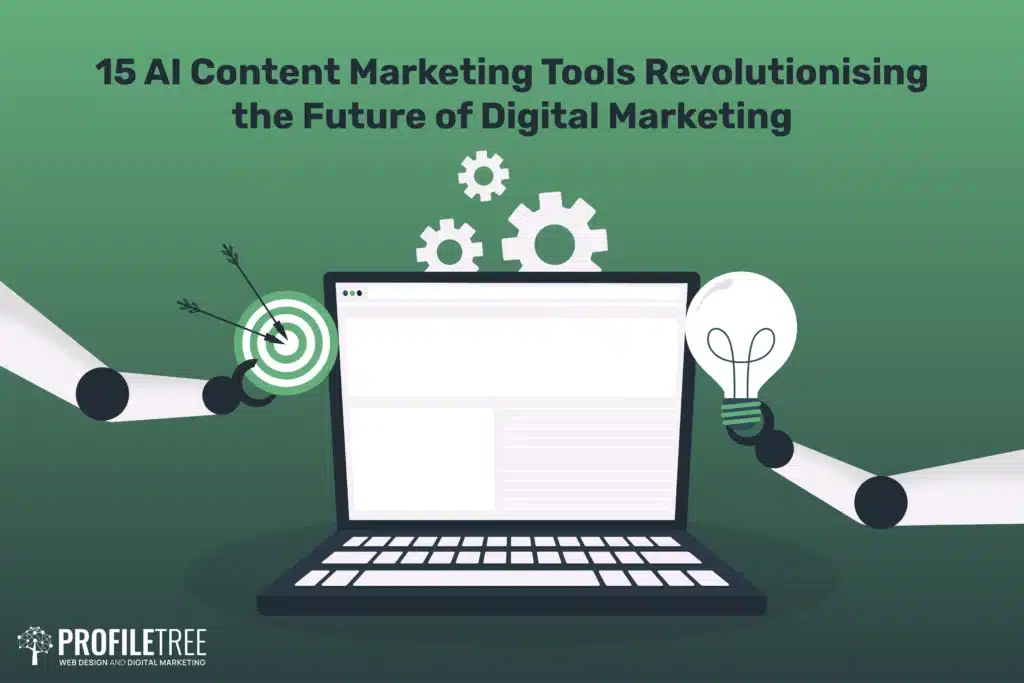 With the help of AI-powered tools and software, businesses can automate their content creation process, improve their content quality, and maximise their ROI. Let's explore the top AI Content Marketing tools that can revolutionise the future of digital marketing.
1. Acrolinx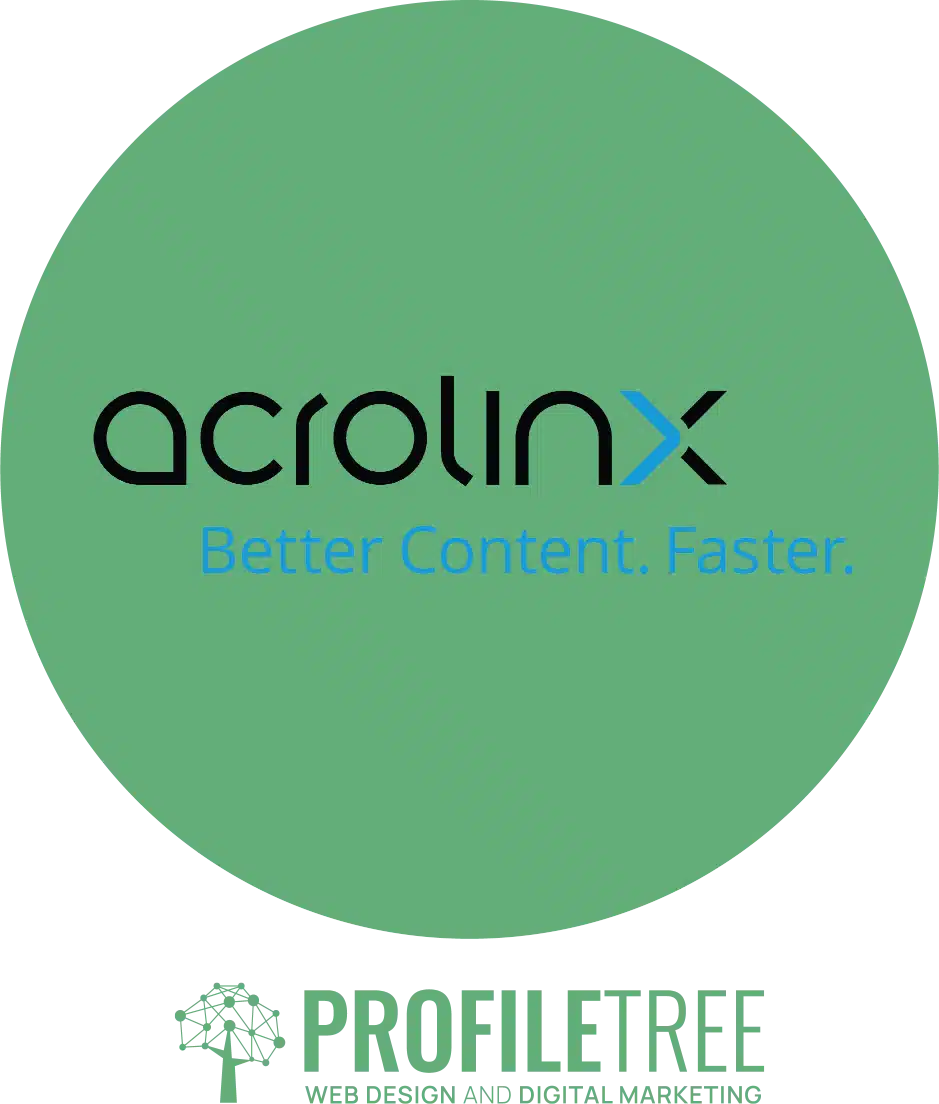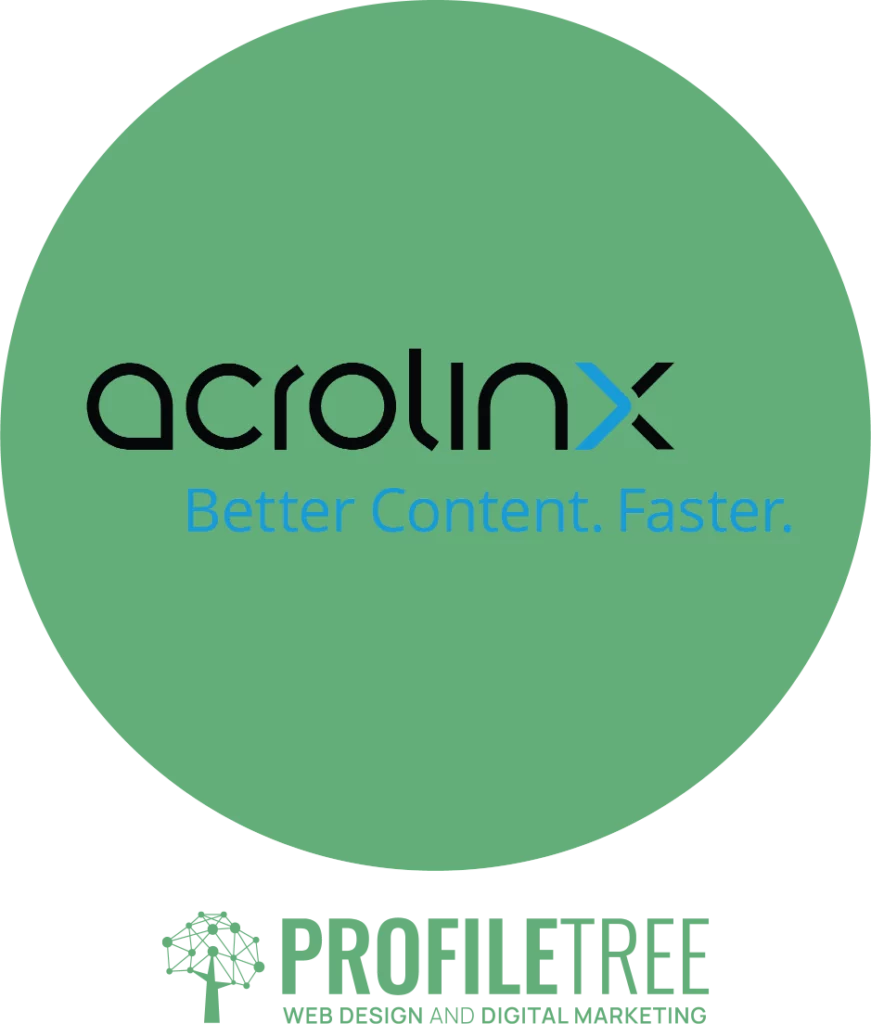 Acrolinx has emerged as a leading AI content marketing tool in 2023, redefining how businesses align their content with their strategic goals. As an AI-powered platform, Acrolinx captures the unique communication style of a company and its guidelines and uses automation to ensure all content adheres to these standards. This innovative approach has revolutionised content governance for enterprises, making Acrolinx a game-changer in the market.
The platform's ability to improve the quality and impact of content has been highly lauded in numerous reviews and ratings. Its advanced AI algorithms analyse content created by companies, offering insightful suggestions on how to enhance it. Furthermore, Acrolinx is recognised for meeting complex content challenges, thus helping brands to effectively navigate the evolving digital landscape. With competitive pricing and flexible deployment options, Acrolinx is suitable for both large and small companies, solidifying its position as one of the best AI content marketing tools in 2023.
2. Grammarly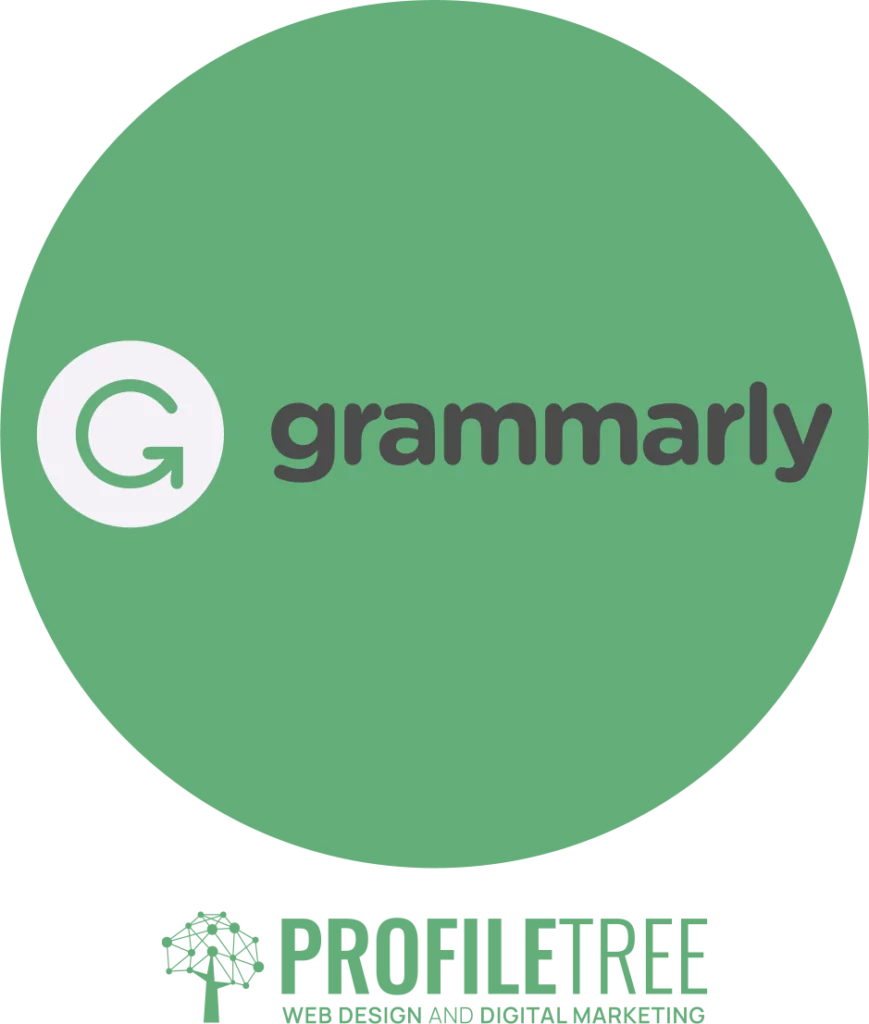 In 2023, Grammarly has solidified its position as one of the most effective AI content marketing tools available. Harnessing the power of artificial intelligence, it offers unparalleled writing assistance that millions trust for their content creation needs. Beyond merely correcting grammar and spelling errors, it serves as a sophisticated writing coach, enhancing the clarity, engagement, and delivery of any piece of content. Its advanced features, such as AI-powered writing suggestions, make it an indispensable tool for content marketers, enabling them to produce high-quality, error-free content more efficiently.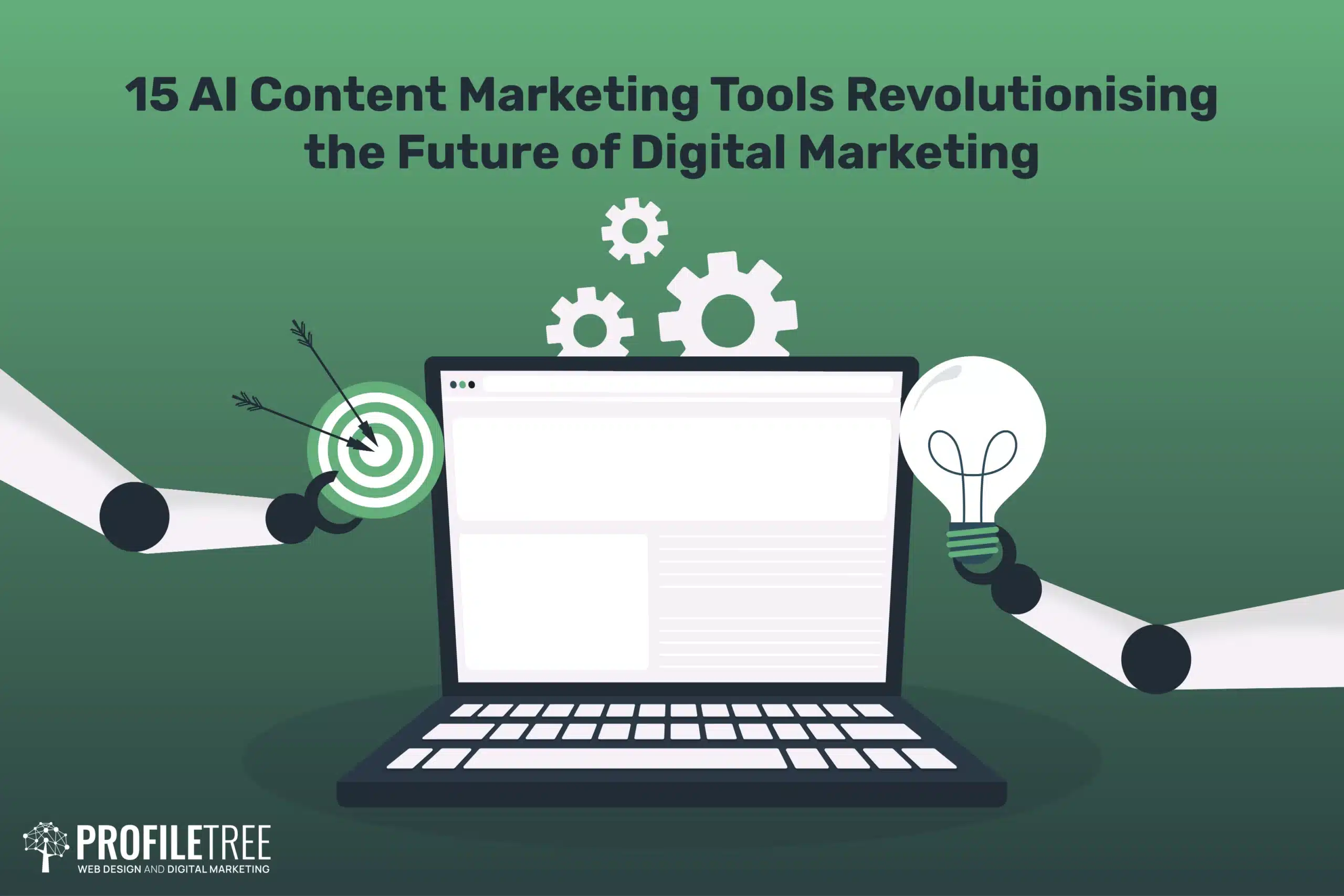 The new AI tool from Grammarly, currently available in beta, further underscores its commitment to leveraging AI technologies for superior content marketing. Several rankings and comparisons have consistently highlighted Grammarly's excellence, with it being ranked among the top AI content marketing tools and lauded as the best AI writing assistant of 2023. Whether you are drafting a blog post, scripting a video, or crafting a social media update, Grammarly ensures your message is communicated effectively and professionally, making it a trusted ally in any content marketer's toolkit.
3. Atomic Reach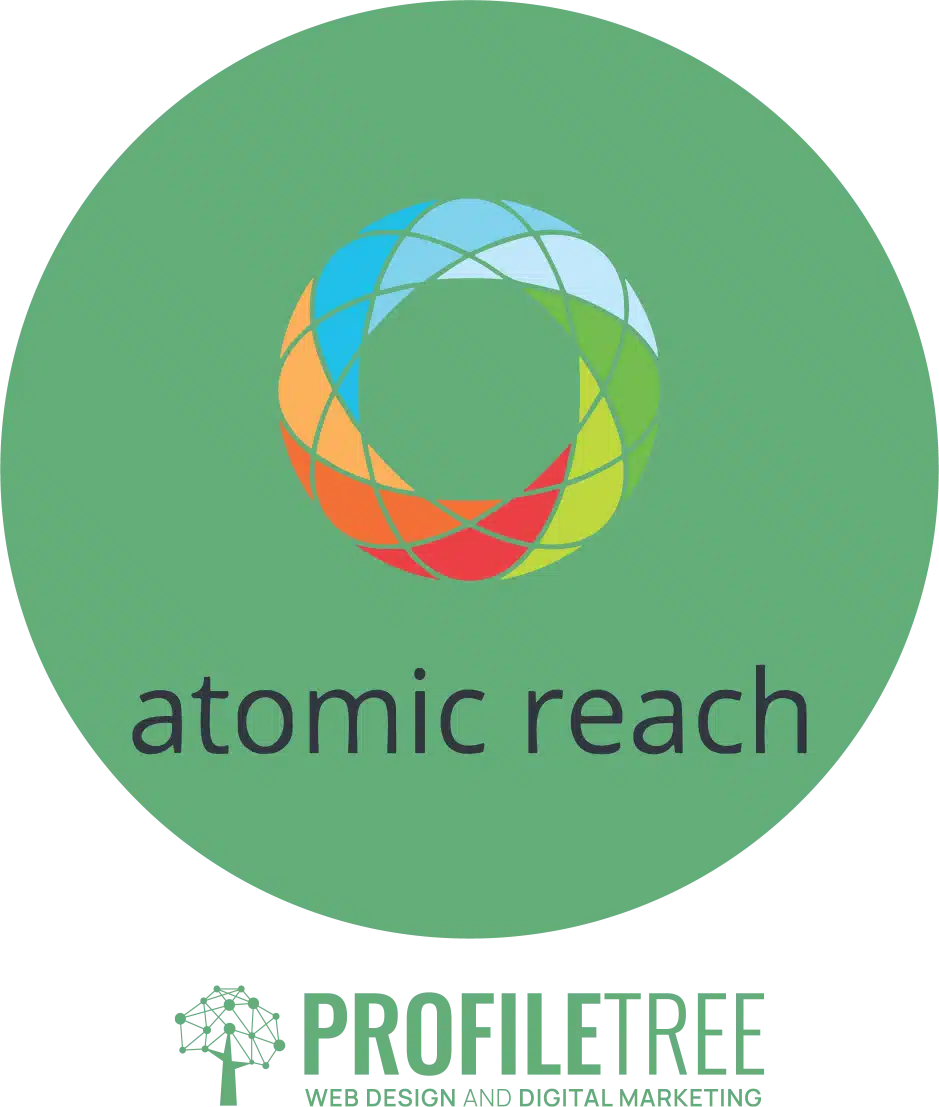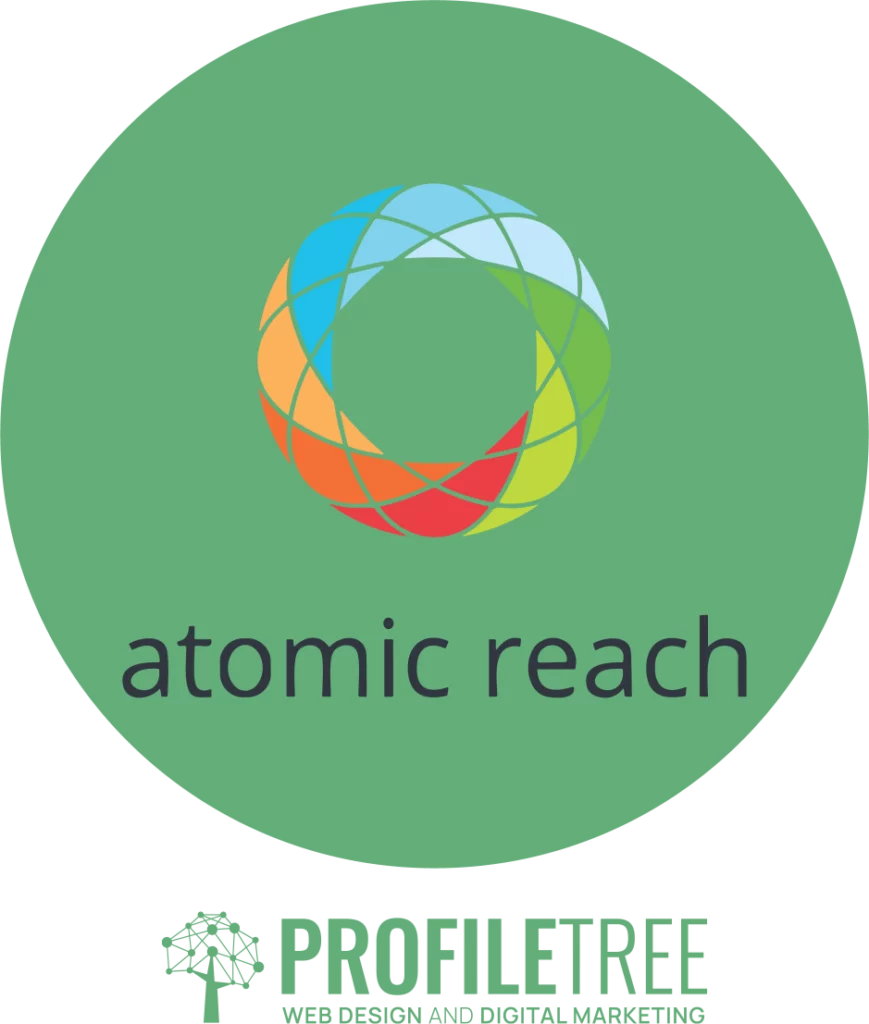 In 2023, Atomic Reach stands out as one of the most impressive AI content marketing tools available. This platform's AI-powered software is designed to help marketers analyse all aspects of their content, providing invaluable insights that drive optimisation and conversion. Atomic Reach goes beyond basic keyword analysis, offering comprehensive content structure insights that empower content creators, SEO specialists, and digital marketers to craft compelling narratives that resonate with their audiences. It further enhances its utility with features like content scorecarding, which helps businesses transform their content into sales.
Numerous reviews and features from reputable sources have highlighted Atomic Reach's intelligent suggestions, which are generated by analysing data from content marketing efforts. Its competitive pricing and versatile packages add to its appeal, making it a highly recommended tool for businesses seeking to leverage the power of AI for content marketing in 2023.
4. Synthesia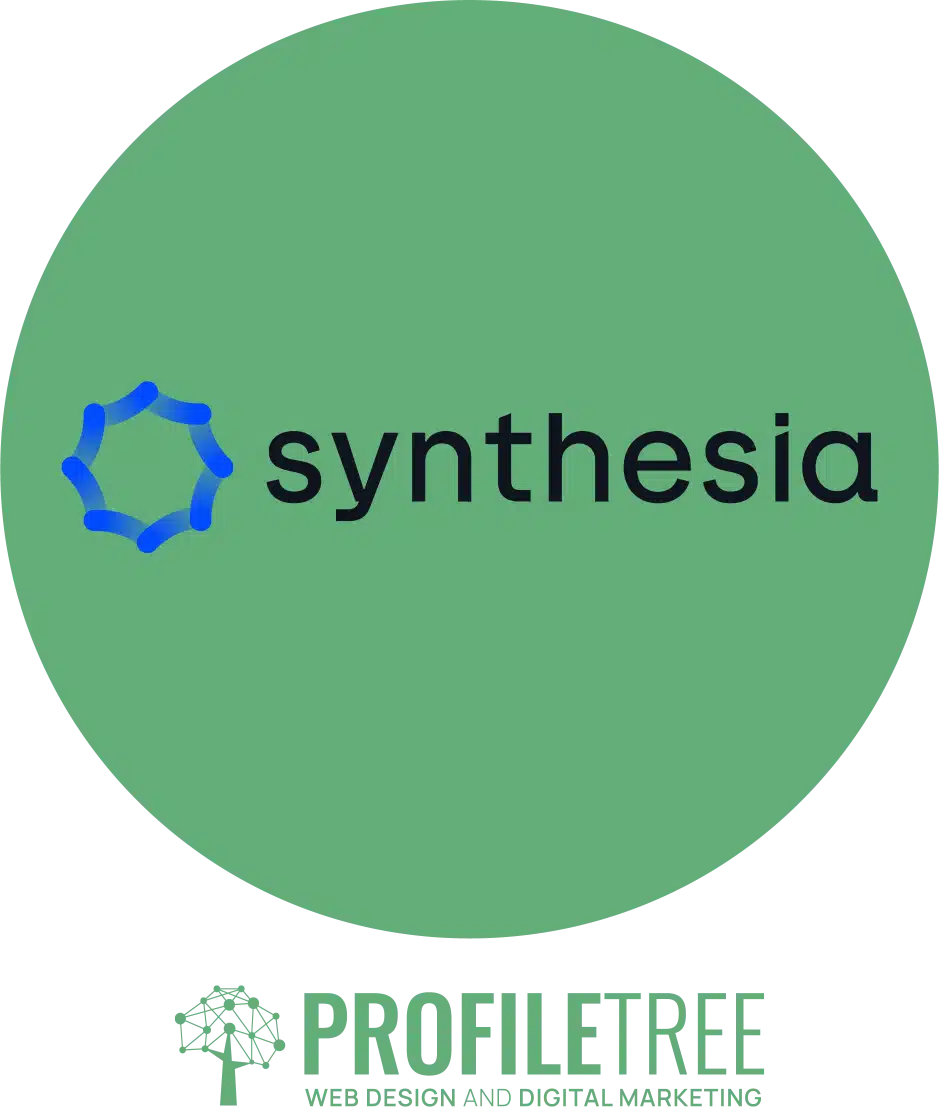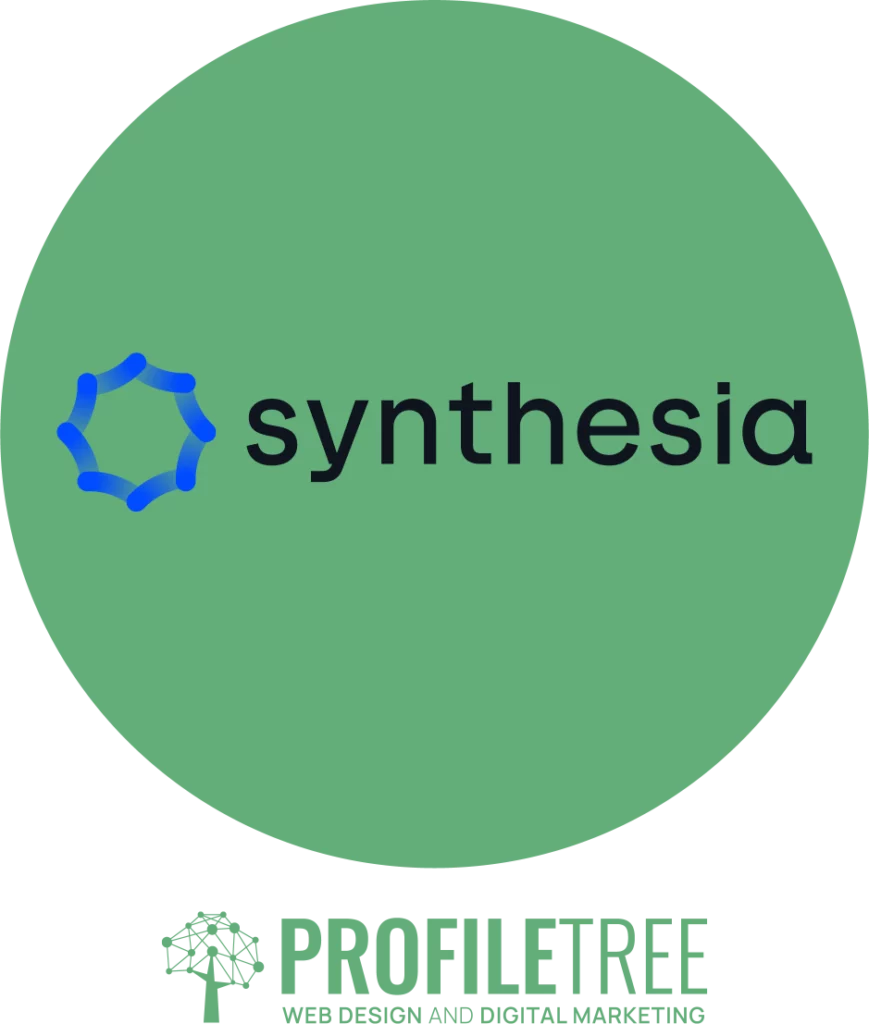 Synthesia is a leading AI content marketing tool that specialises in video creation. Known as the "#1 AI Video Generator," this platform can convert text into engaging video content in just a few minutes. The technology supports over 120 languages and offers more than 140 avatars, making it a versatile tool for businesses operating in diverse markets.
Synthesia simplifies the video creation process by eliminating the need for advanced video editing skills or costly equipment. Users can create professional-looking videos from text using Synthesia's AI video generator, which eliminates the need for cameras, microphones, or actors. This feature has made Synthesia a popular choice for creating training videos, how-to guides, product marketing videos, and more.
Additionally, Synthesia provides a suite of tools to help businesses scale their video content production. This includes online video makers and talking head video makers, catering to various video production needs and making Synthesia a comprehensive solution for video content marketing. Synthesia also stands out for its ability to create custom avatars, allowing businesses to add a personalised touch to their videos.
Overall, Synthesia's innovative AI capabilities, ease of use, and competitive pricing make it a powerful tool for businesses looking to leverage video in their content marketing strategies.
5. MarketMuse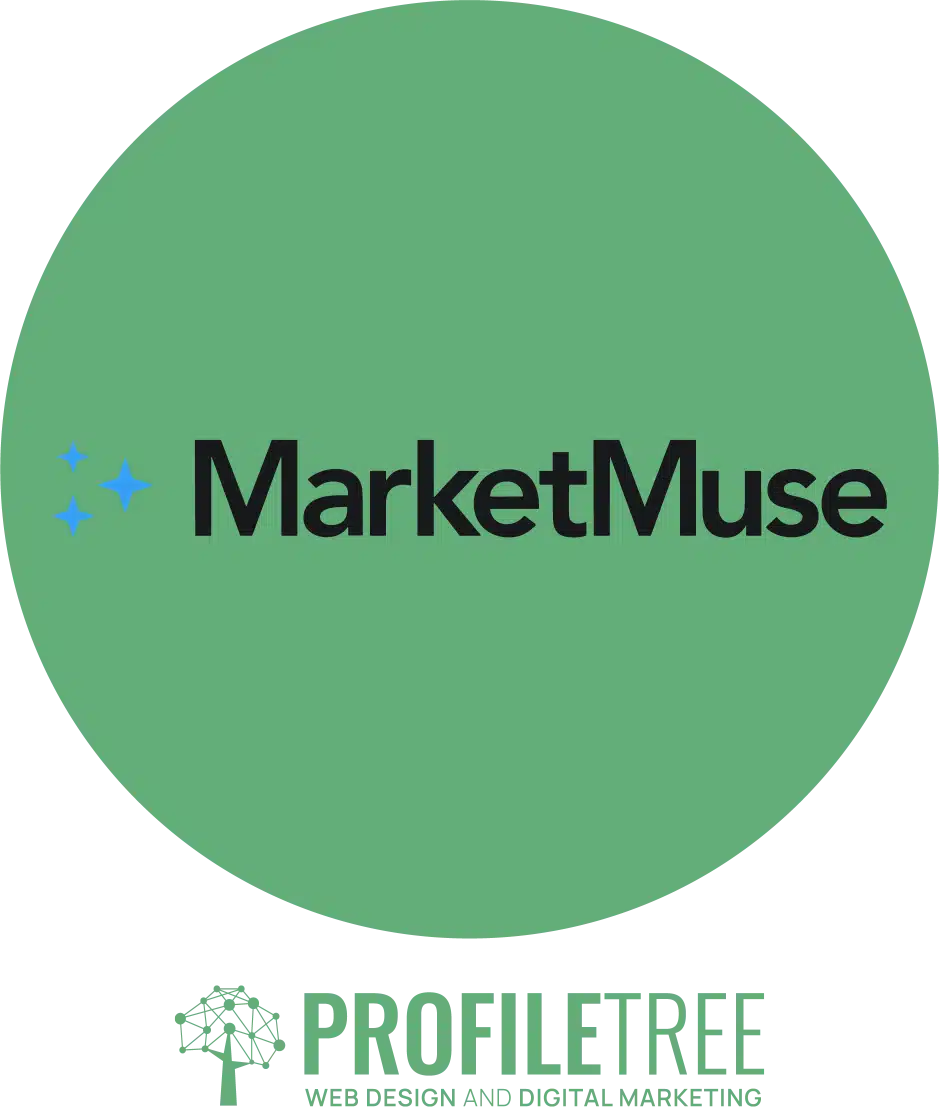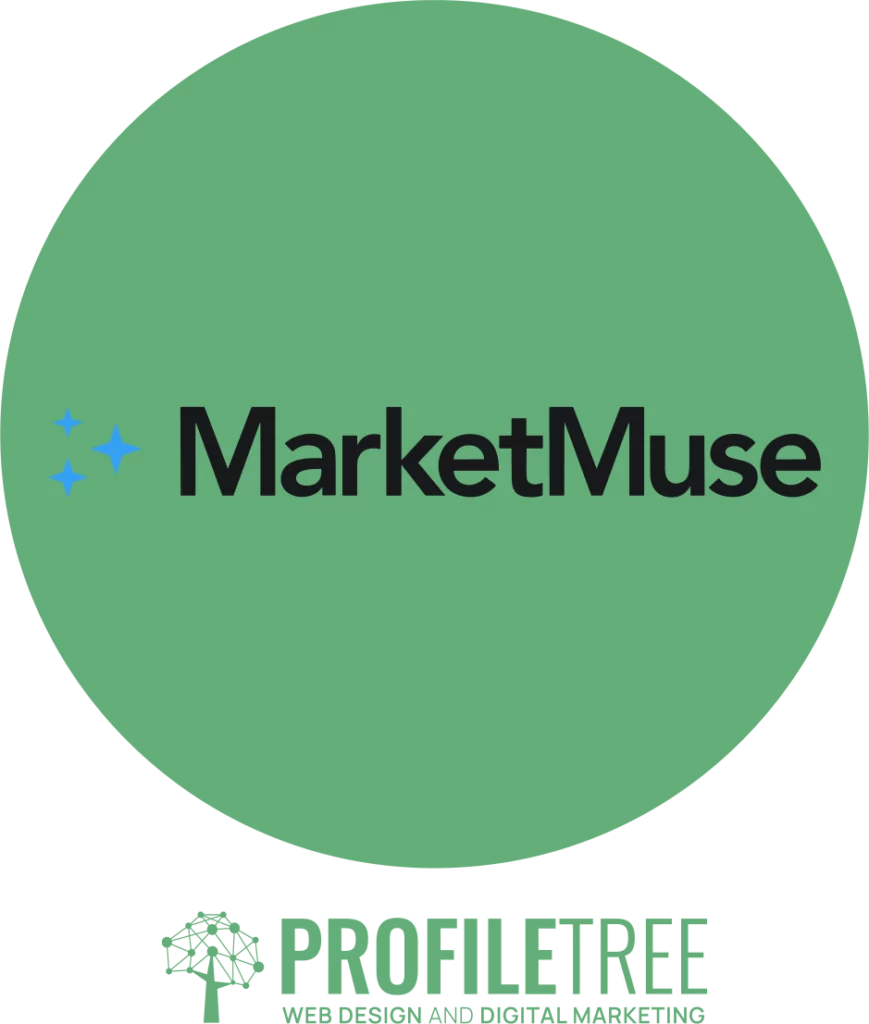 In 2023, MarketMuse has positioned itself as one of the leading AI content marketing tools in the industry. This platform uses advanced artificial intelligence to analyse, plan, and optimise content, giving marketers a distinct advantage in their content strategy. The software's ability to provide personalised, objective insights based on the analysis of an entire website sets it apart from generic data-driven strategies.
MarketMuse not only suggests topics to cover but also develops comprehensive briefs to guide content creation. Its AI-powered content marketing and keyword planner tool are highly regarded for their accuracy and usefulness.
Reviews and testimonials suggest that MarketMuse is worth the investment, with users noting significant improvements in their content quality and SEO performance. Furthermore, its competitive and flexible pricing plans make it accessible for businesses of all sizes.
6. Semrush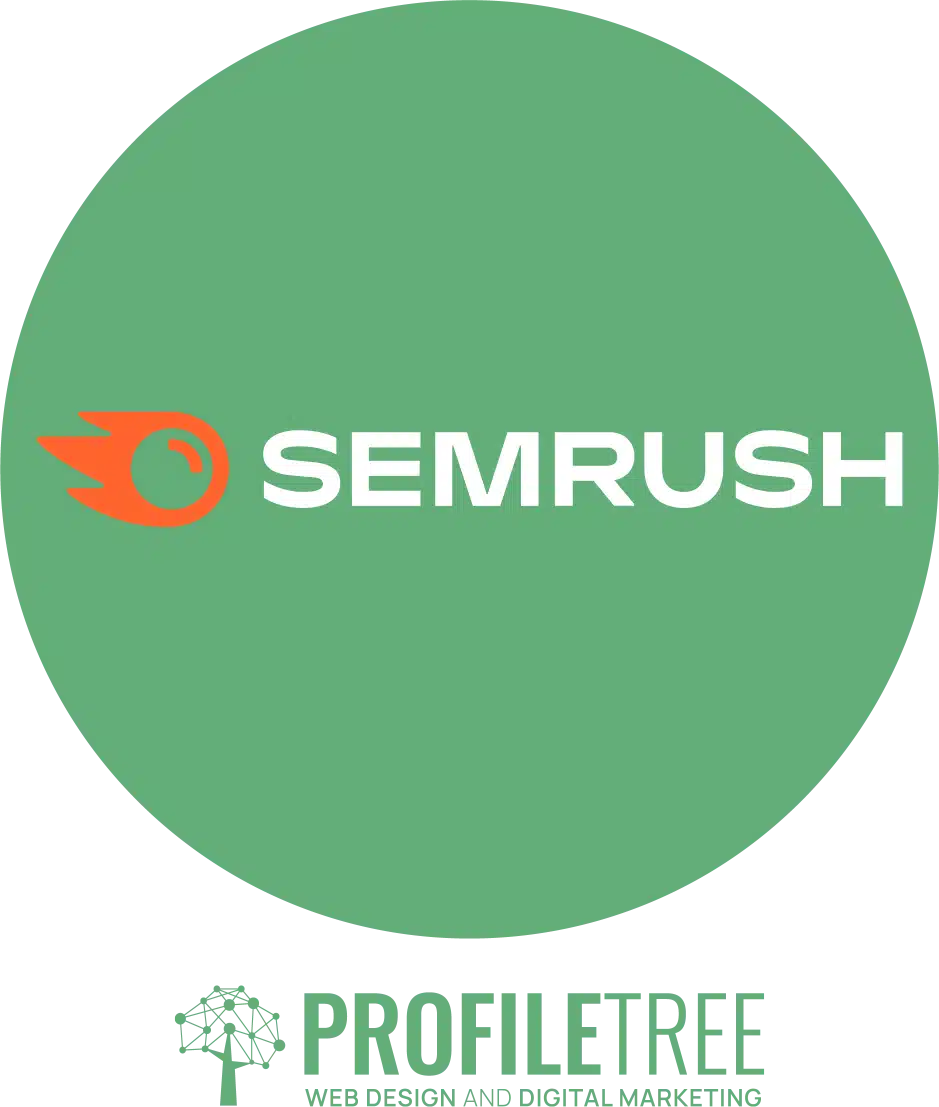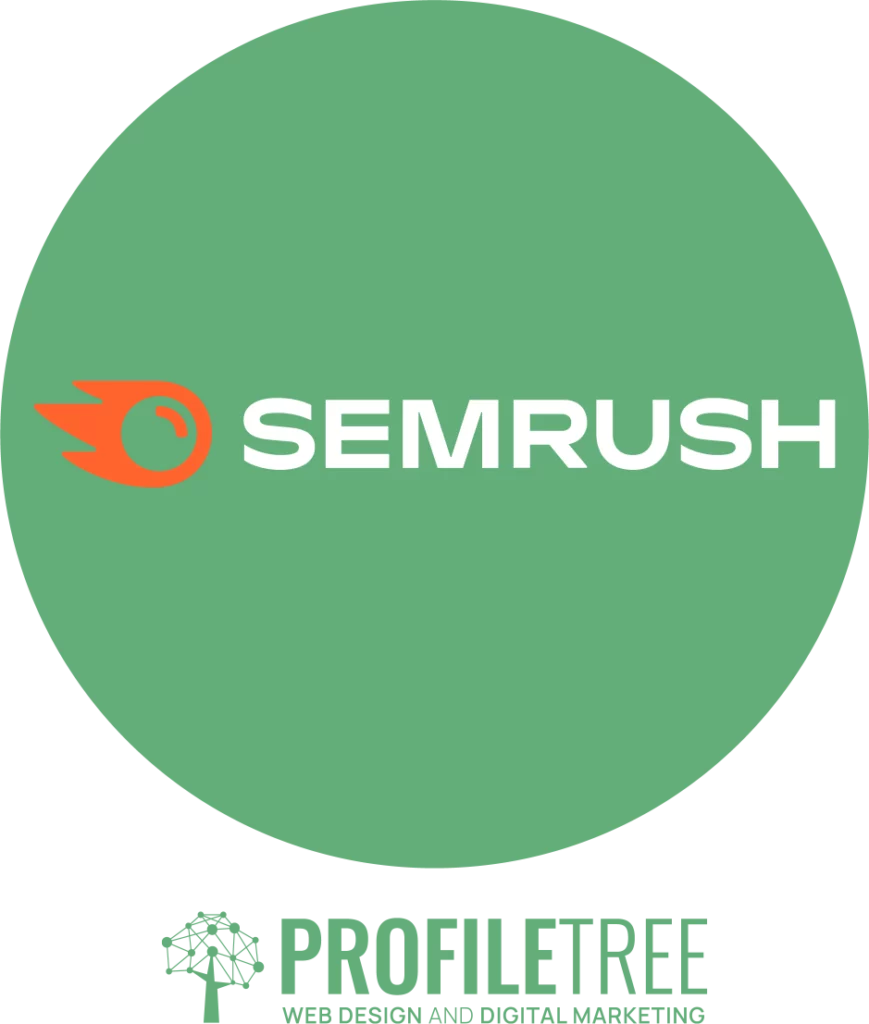 Semrush is an all-in-one online visibility platform that boasts over 55 powerful tools, including a Marketing Calendar, SEO Content Template, and an SEO Writing Assistant that provides real-time feedback as you write. The platform is designed to optimise content for search engines, helping businesses rank higher and reach their target audience more effectively.
Recognised for its comprehensive suite of tools that cater to various aspects of digital marketing, Semrush's AI Copywriting tool, Smart Writer, stands out for its ability to rephrase, simplify, expand, or summarise text and generate text using prompts. With its advanced AI capabilities and commitment to evolving with the digital landscape, Semrush continues to be a trusted and reliable choice for businesses aiming to elevate their content marketing strategies in 2023.
7. HubSpot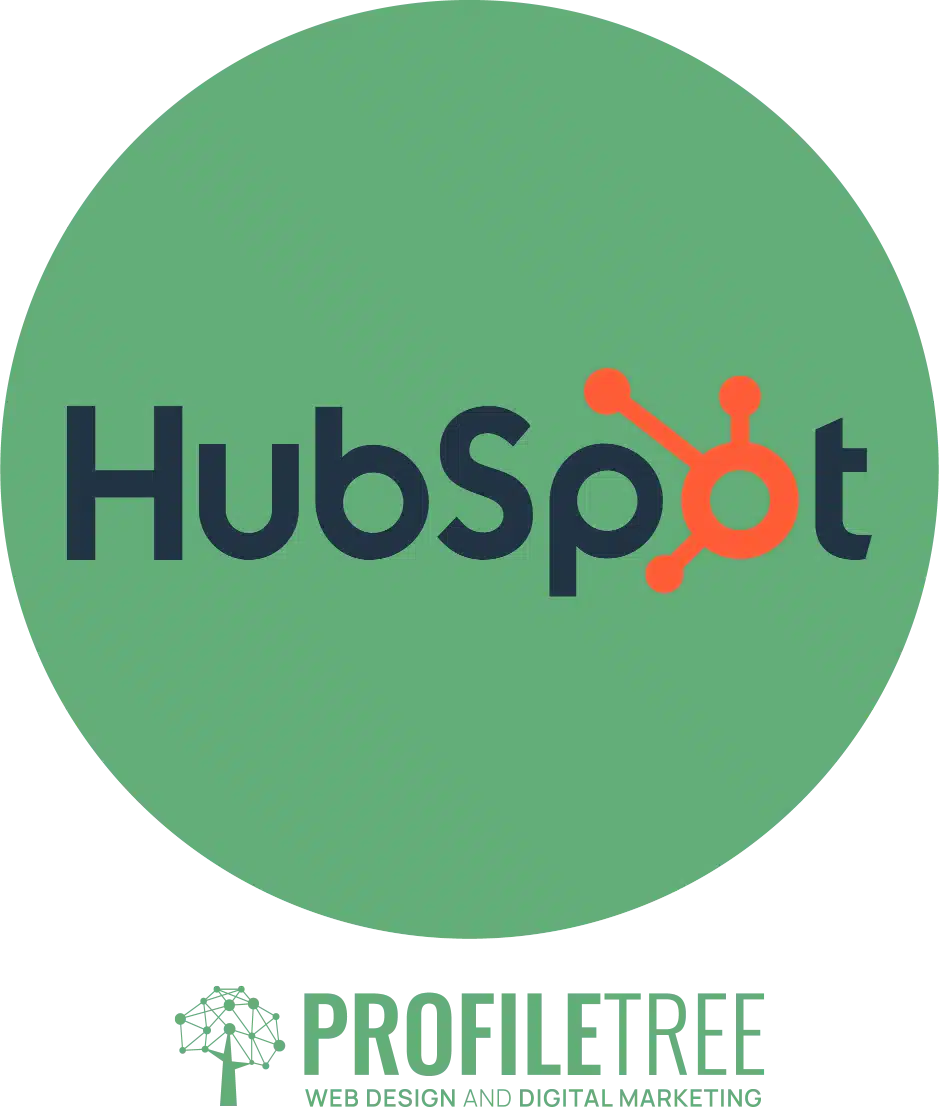 In 2023, HubSpot emerged as one of the best AI content marketing tools in the market. Its newly launched Content Assistant and ChatSpot tools, powered by advanced AI technology, have revolutionised how businesses approach content marketing. The platform's AI capabilities enable it to generate content ideas, suggest relevant topics, and create engaging SEO-optimized written and visual content.
Additionally, HubSpot's AI-driven content strategy has proven to be a significant asset for marketers, enabling them to streamline their content marketing workflows into one place. The AI tools introduced by HubSpot not only boost productivity but also enhance customer engagement by providing personalised experiences.
8. BuzzSumo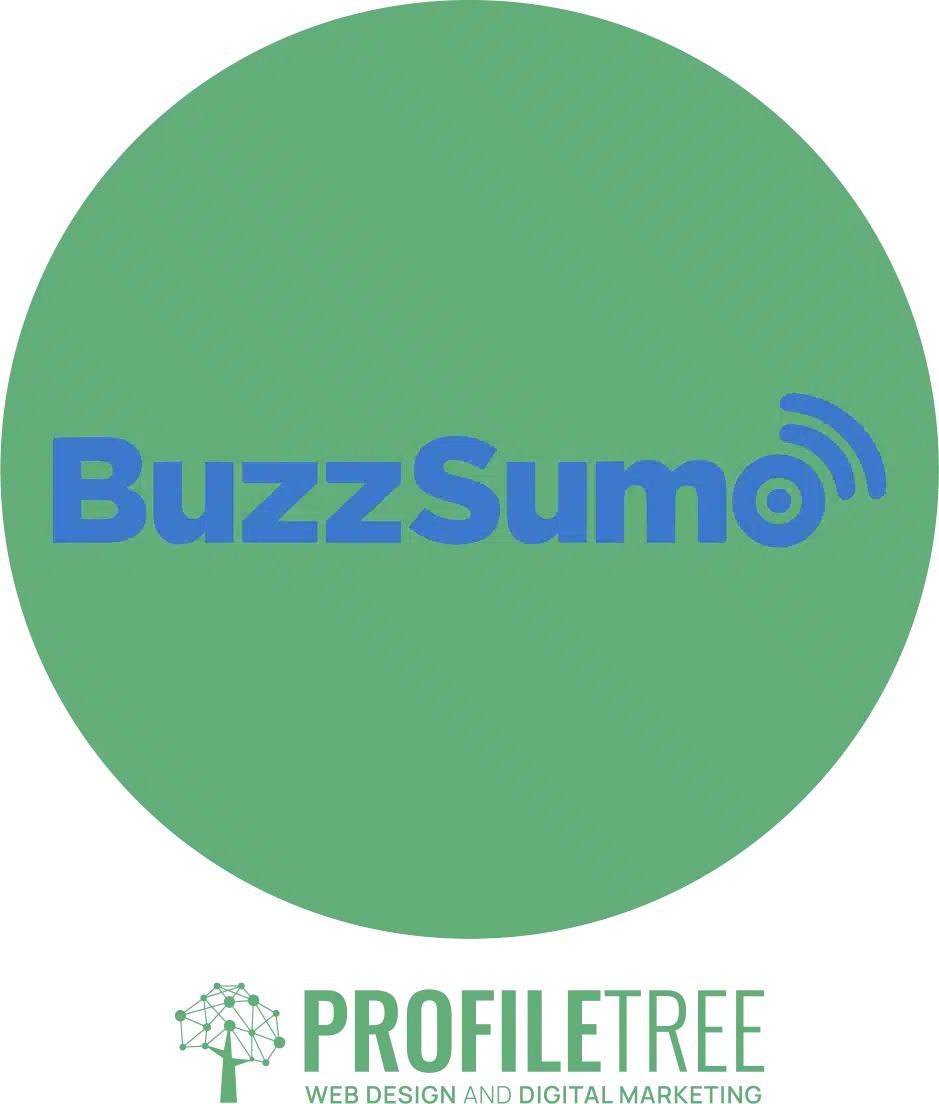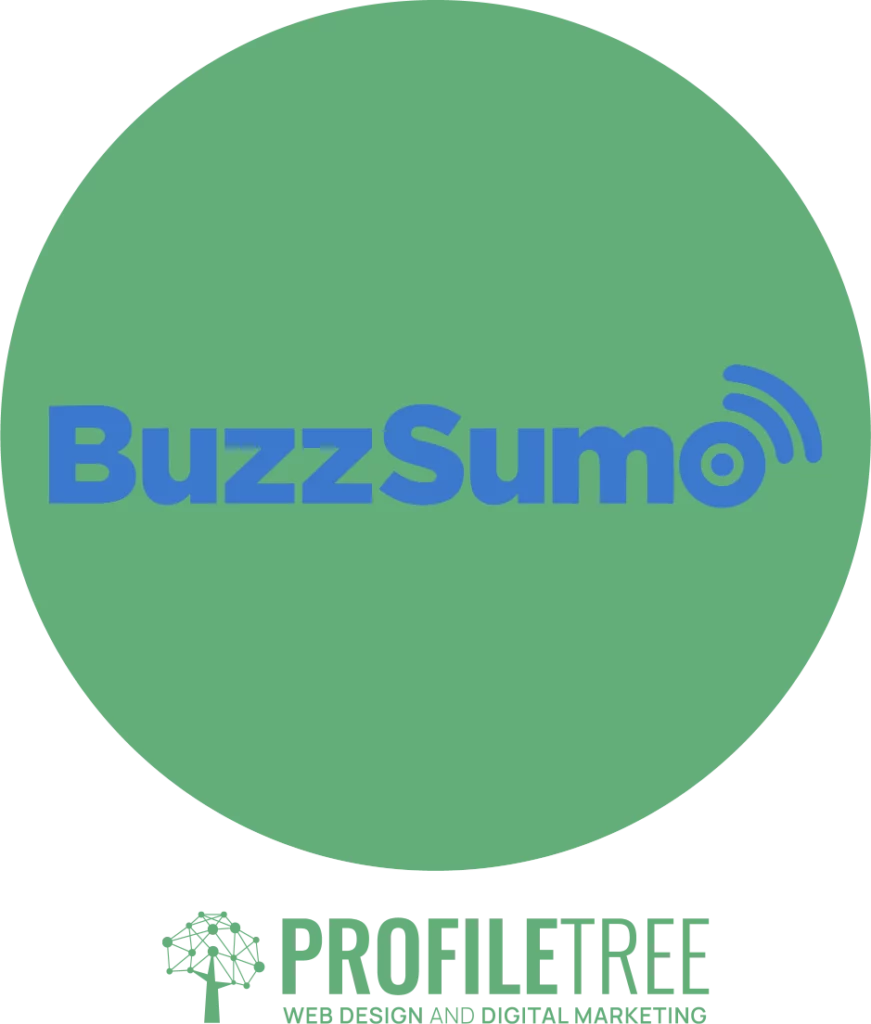 In the rapidly evolving digital landscape of 2023, BuzzSumo has distinguished itself as one of the leading AI content marketing tools available. This versatile platform is celebrated for its robust capabilities in content research, influencer marketing, content analysis, and tracking trending topics. It excels at providing real-time data on content performance and engagement metrics across various social media platforms. The tool's AI-powered algorithms are adept at identifying current trends and predicting future ones, thereby allowing businesses to anticipate market shifts and adjust their strategies accordingly.
Moreover, BuzzSumo's ability to track mentions and find creative content ideas has made it an invaluable resource for marketers seeking to gain a competitive edge. Multiple sources have consistently ranked BuzzSumo highly amongst other content marketing tools, further solidifying its position in the industry. With its comprehensive suite of features and user-friendly interface, BuzzSumo continues to be an indispensable tool for businesses aiming to enhance their content marketing efforts in 2023.
9. Wordsmith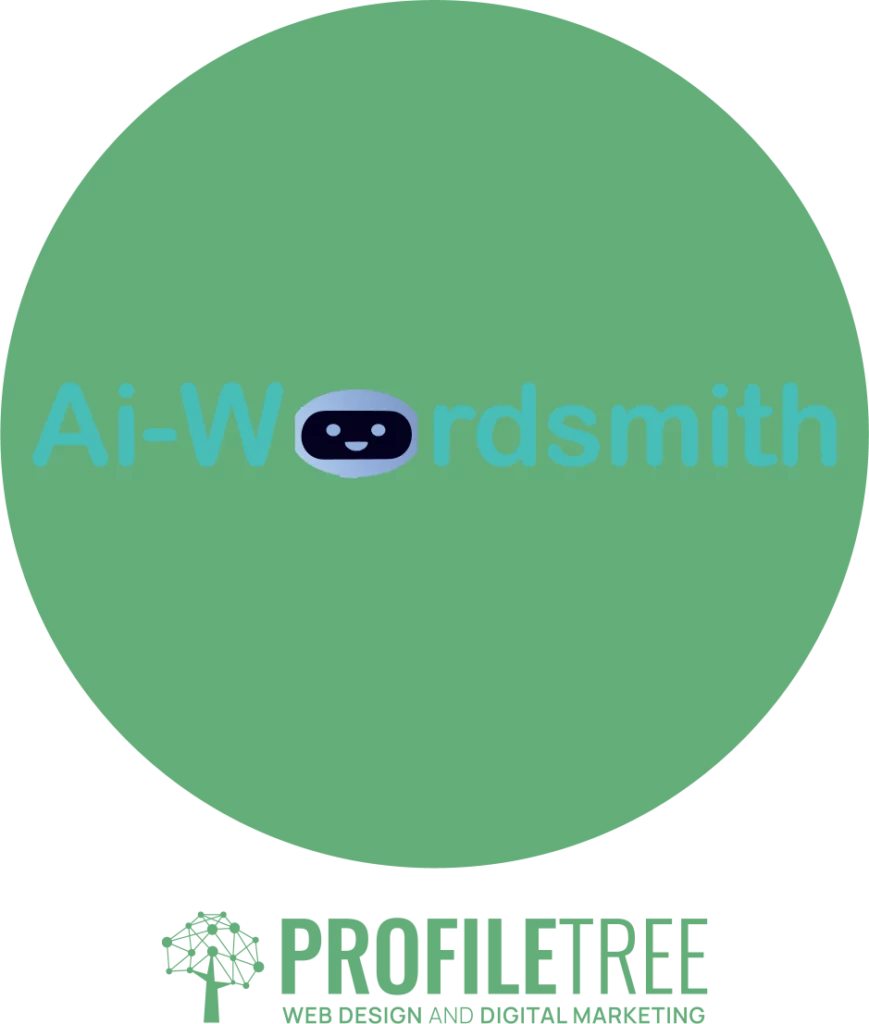 Wordsmith, developed by Automated Insights, is a cutting-edge AI content marketing tool that has revolutionised the realm of automated narrative generation. It's designed to transform structured data into human-friendly prose, making it an invaluable asset for businesses looking to scale their content production.
Wordsmith works by interpreting data inputs and creating engaging, detailed narratives that are tailored to your target audience. This allows businesses to automate the creation of reports, articles, summaries, and more, freeing up valuable time and resources.
Moreover, Wordsmith is highly customisable, enabling users to set the tone, style, and structure of the generated content. This ensures that the output aligns with your brand voice and meets your specific content requirements.
In summary, Wordsmith is a powerful AI content marketing tool that offers businesses a practical, efficient way to generate high-quality, personalised content at scale. With its advanced AI capabilities and customisation options, it's poised to continue making waves in the content marketing landscape in 2023 and beyond.
10. Emplifi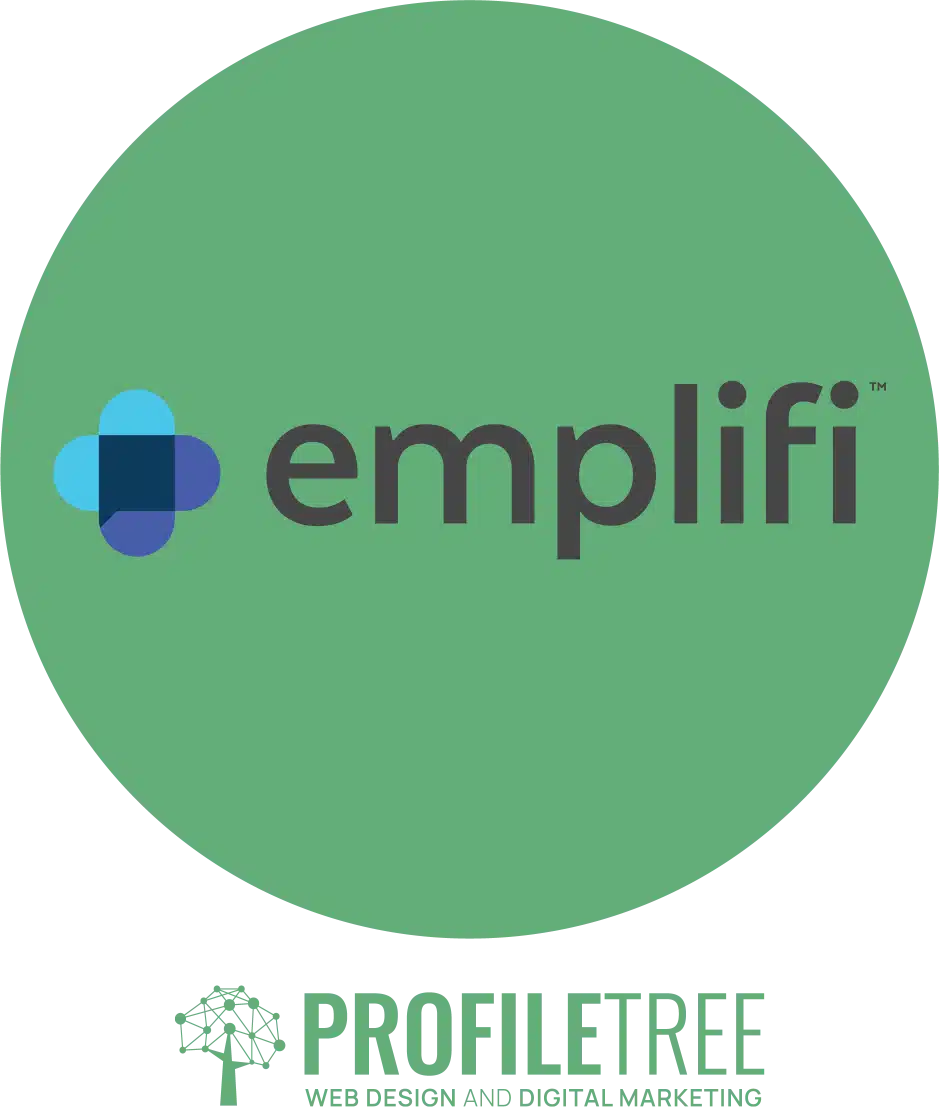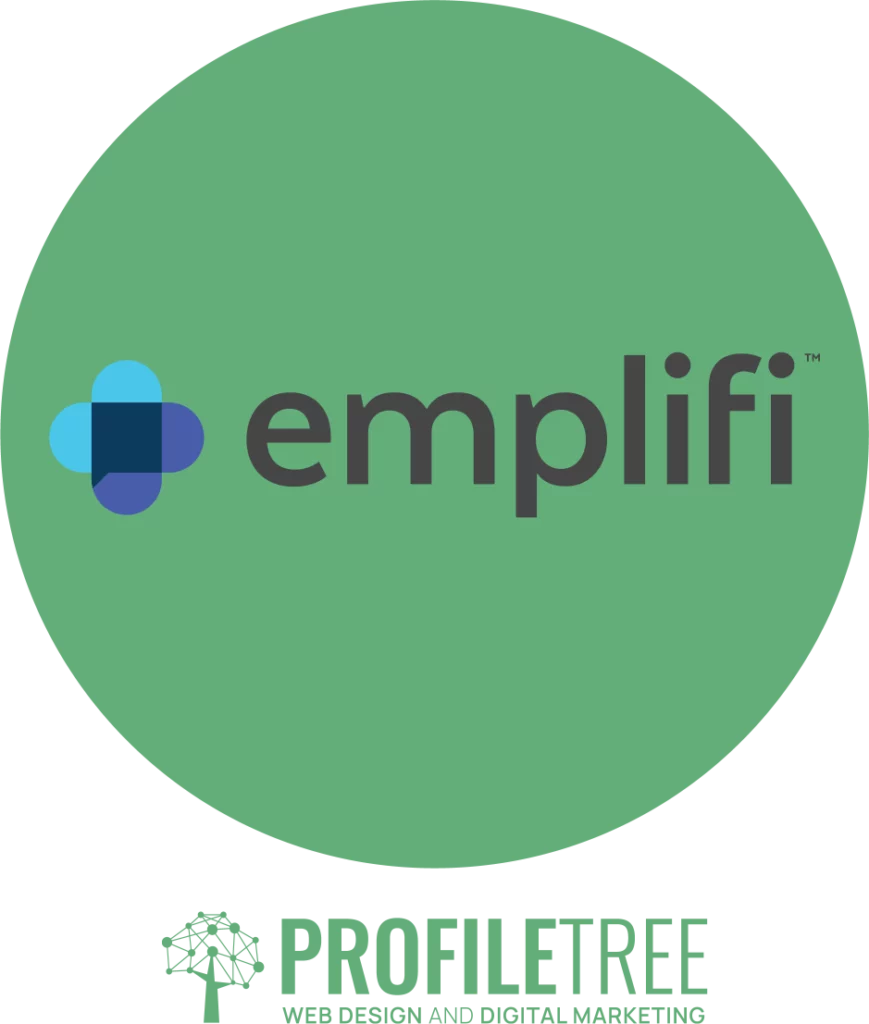 Emplifi, formerly known as Socialbakers, is a platform that offers a suite of products that help businesses optimise their social media marketing efforts. Emplifi's AI-backed tools provide valuable insights for content across various topics, boosting engagement with the audience. It also offers an end-to-end Social Marketing Cloud for modern customer experiences. This cloud is backed by the Emplifi AI engine and provides real-time content and consumer insights.
One of its standout features is the Social Media Content Planning Tool, which combines easy content creation with AI analysis. This tool can save businesses hours of time and hassle. Additionally, Emplifi's AI Composer, which uses OpenAI's GPT-3 framework, can generate ready-to-publish social media copy for businesses, increasing their brand reach and engagement.
In summary, Emplifi has carved out a significant place in the AI content marketing world. Its suite of AI-backed tools and features, coupled with its ability to provide real-time insights, makes it a powerful choice for businesses looking to enhance their social media marketing strategies.
11. Jasper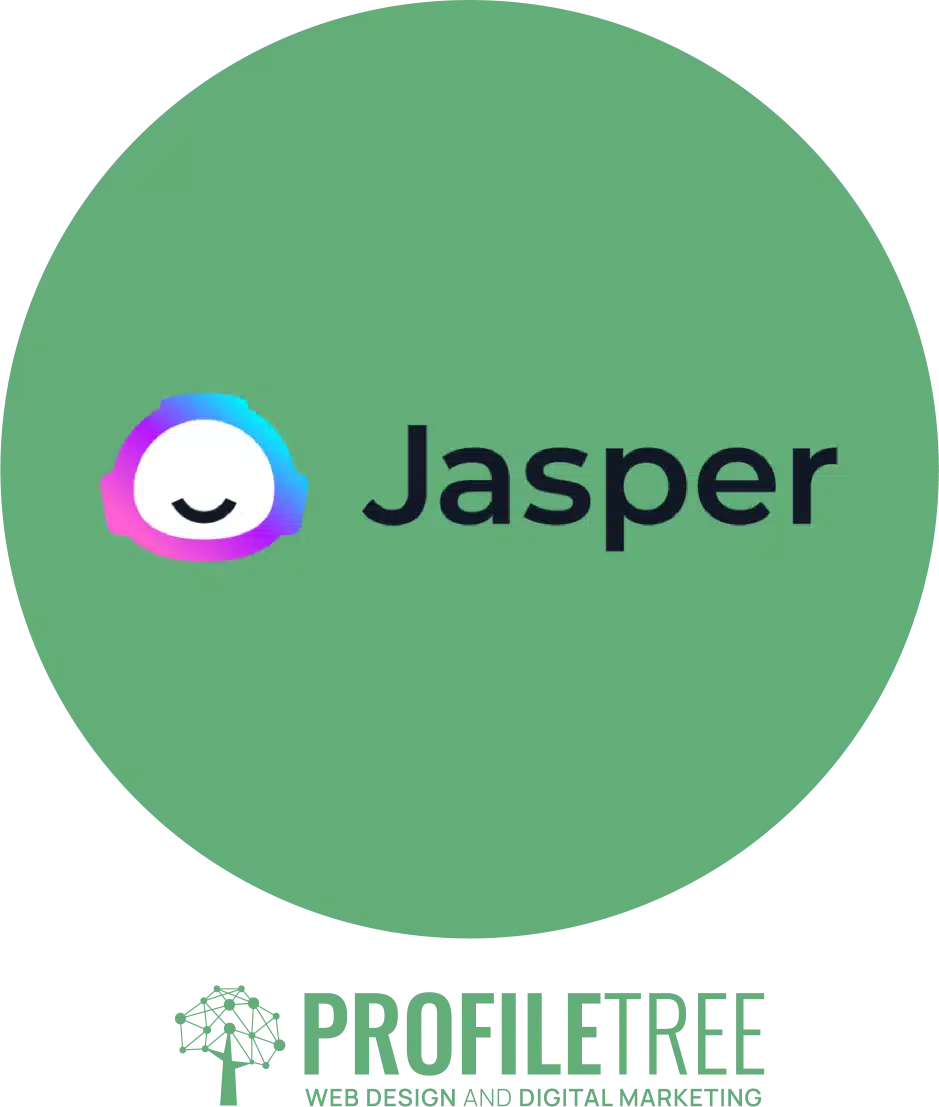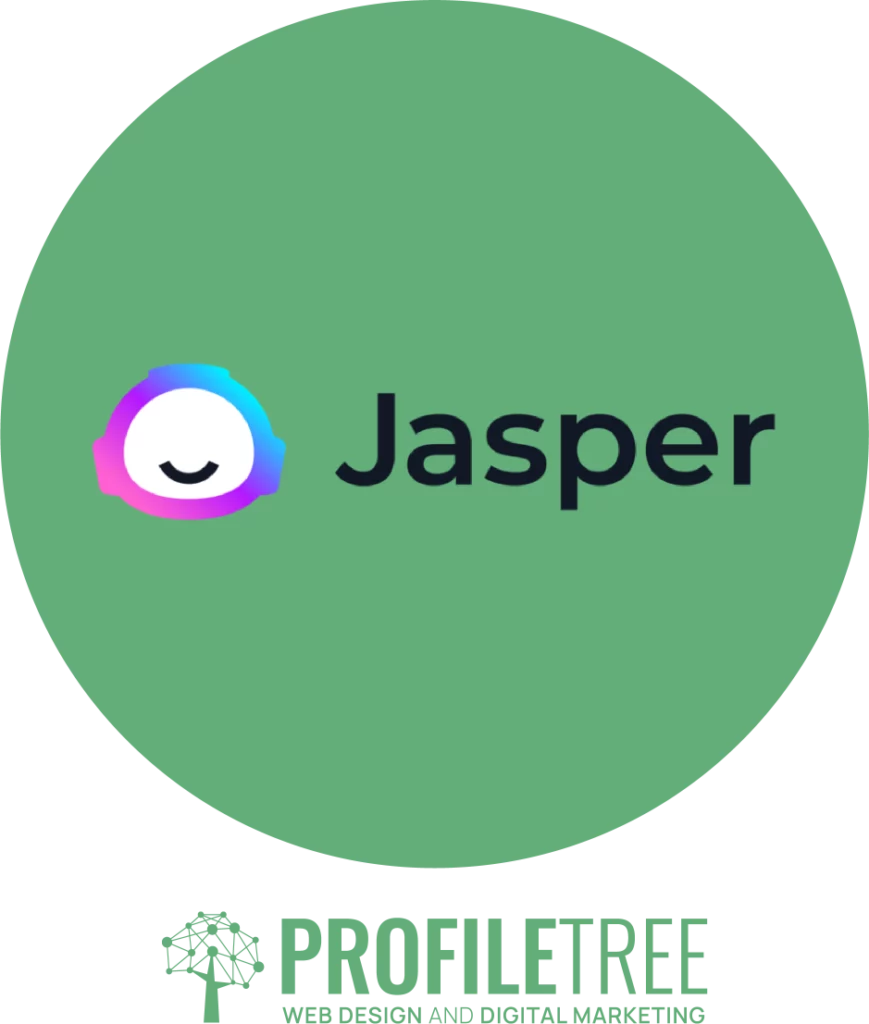 Jasper AI has carved out a significant place for itself in the content marketing sphere in 2023. As an AI writing tool, Jasper is designed to generate high-quality marketing copy such as blog posts, product descriptions, company bios, and ad copy. It has received over 3000 5-star reviews, validating its effectiveness and user satisfaction.
Jasper is lauded for helping creators overcome writer's block with its generative AI capabilities. It not only offers text generation but also creates original imagery, revolutionising content creation in multiple dimensions. The platform also provides a library of free AI tools for marketing, writing, editing, and even creating AI art, making it a comprehensive solution for content marketing needs.
One of the key advantages of Jasper is its ability to produce content at scale, which is particularly beneficial for small marketing teams who need to generate, create, and repurpose content for multiple campaigns. Its plans are competitively priced and tailored to cater to different business needs, making it accessible for various users.
12. Canva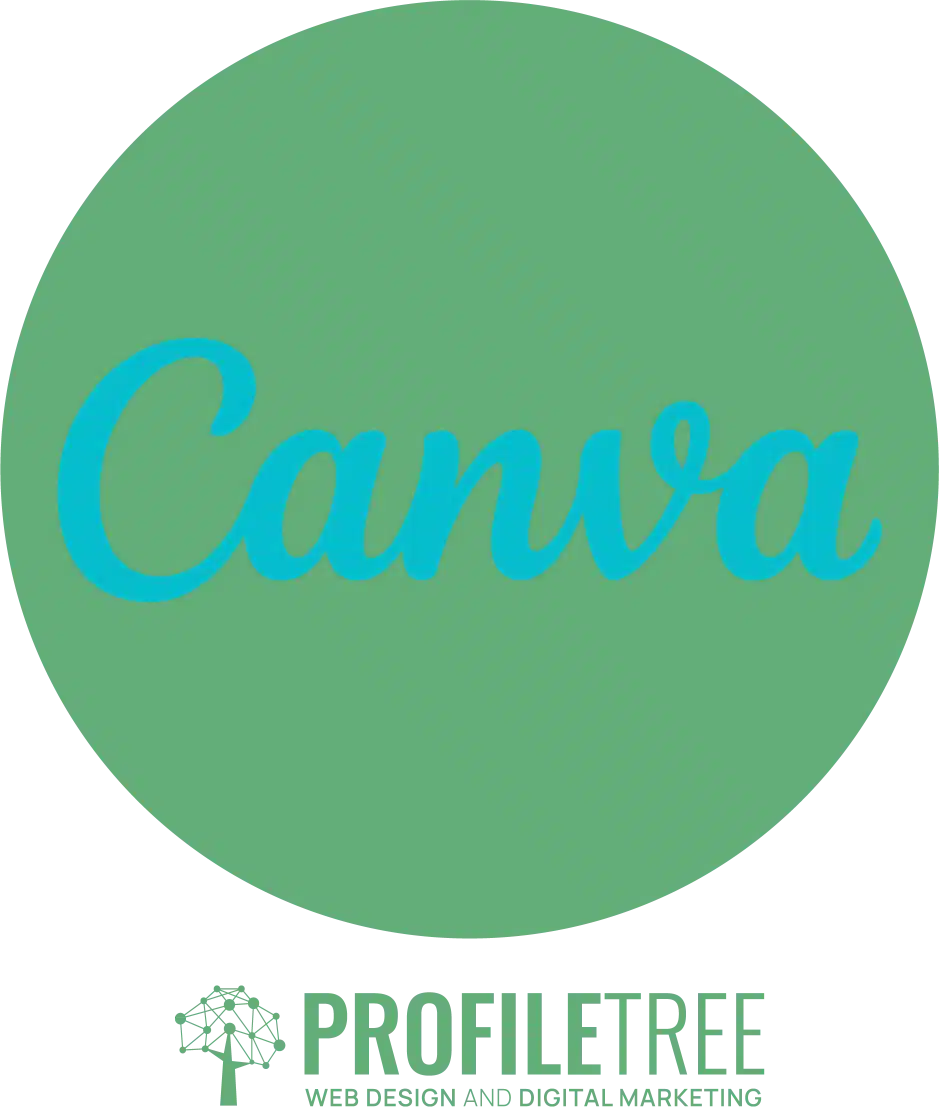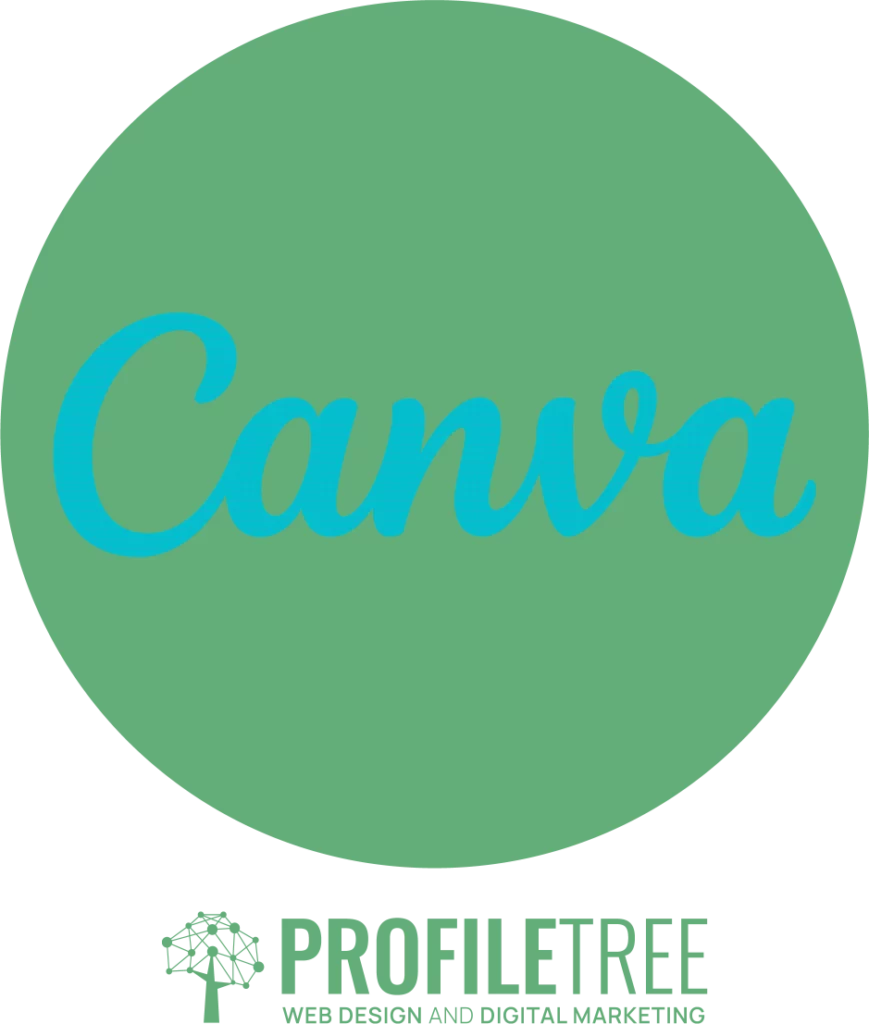 Canva has repeatedly established itself as one of the leading AI content marketing tools in the visual sector. Known for its intuitive design platform, Canva has integrated powerful AI tools that have significantly enhanced its capabilities, making it an ideal solution for content marketers and small businesses.
With the Canva Create Update, content creation has been transformed, allowing users to turn images into social posts in seconds and sketch ideas using Canva Draw. The platform has also added a translation feature, broadening its appeal to a global audience. Canva's ability to quickly and easily create high-quality visual content across any format and platform sets it apart from other tools.
13. Headlime
Headlime has emerged as one of the top AI content marketing tools in 2023. It's a professional copywriting tool powered by artificial intelligence that aims to make writing faster and easier. Headlime is designed to boost businesses by producing high-quality content effortlessly, thereby enhancing the writing process.
One of the key features of Headlime is its ability to generate personalized copy for all marketing needs. Whether it's sales emails, blog posts, or social media content, Headlime can create engaging texts quickly. It uses AI and templates to write effective marketing copy, reducing the time spent on content creation.
Users have praised Headlime for its efficiency and quality of output. The platform has been reviewed favourably for its ability to produce marketing copies swiftly. However, some users have expressed concerns about the content's originality, indicating that there might be room for improvement.
Despite this, Headlime's cutting-edge technology and ease of use have made it a popular choice amongst marketers. In summary, Headlime's AI-powered capabilities, user-friendly interface, and potential to enhance content creation make it a strong contender among the best AI content marketing tools in 2023.
14. Clearscope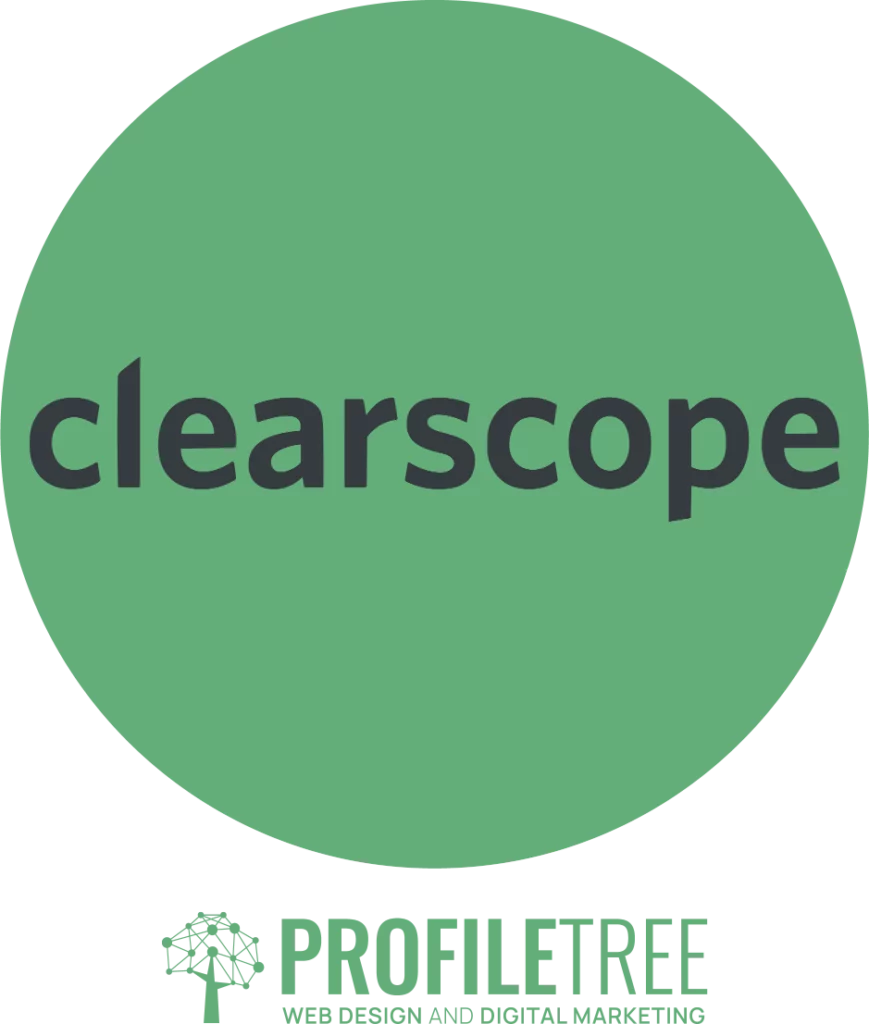 In the realm of AI content marketing tools in 2023, Clearscope stands out as a top-tier choice. Known for its robust SEO content optimisation capabilities, Clearscope leverages advanced AI technology to drive search traffic and streamline SEO writing. By analysing the ranking content of various search engines, it provides precise grading for your content, ensuring it aligns with keywords that boost visibility and engagement.
Clearscope has been recognised in multiple listings as one of the best AI content marketing tools. Ideal for SEO-focused bloggers, freelancers, and marketers seeking more than just basic copywriting tools, Clearscope offers a user-friendly interface enriched with powerful AI features. This combination makes it an invaluable asset for businesses looking to enhance their content marketing strategies in 2023.
15. Frase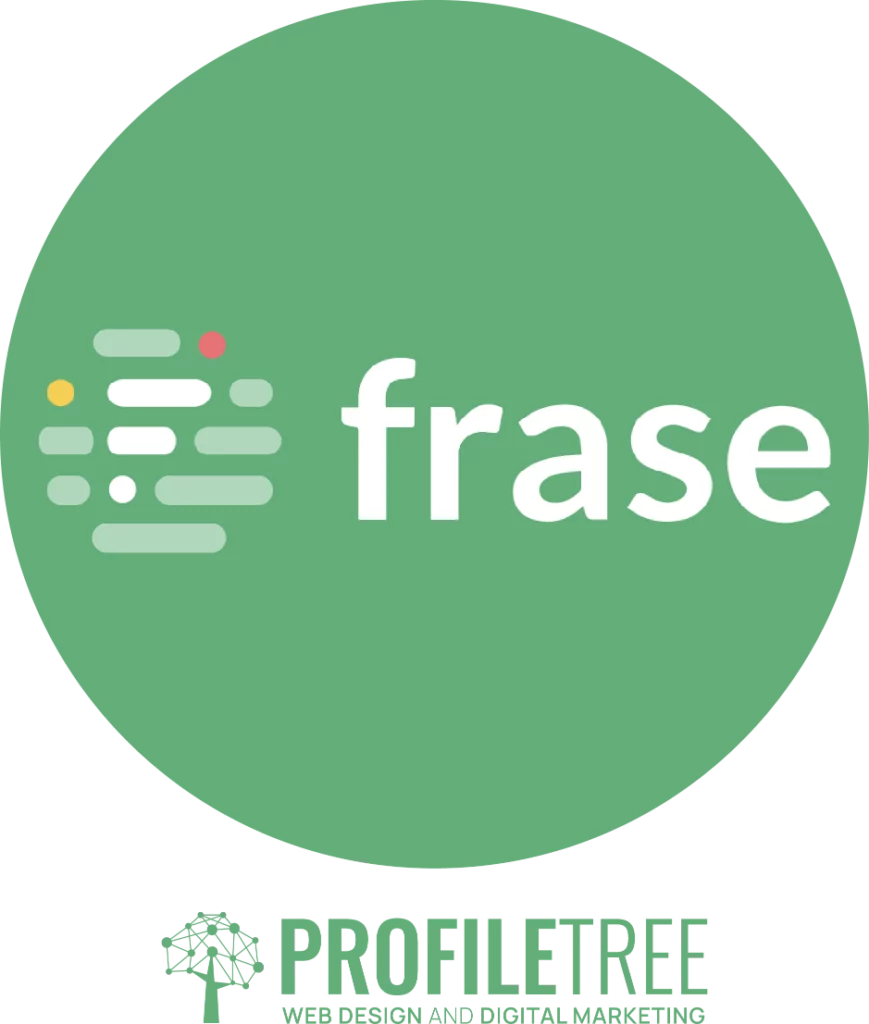 Frase is a highly-regarded AI content marketing tool that has made significant strides in the industry. It focuses on assisting businesses in researching, writing, and optimising content that can rank high on Google search results. This tool is particularly beneficial for SEO purposes, offering features that analyse SEO competitors' content and visualise key SERP metrics like word count, domain rating, and heading count.
One of Frase's distinctive features is its AI content generator, which allows users to create unique product descriptions and rewrite paragraphs to make them clearer and more engaging. The platform's structure lets you base your content on top-ranking search results, optimising it for SEO.
Frase also offers research capabilities, helping save time by generating content based on the researched topics. Its AI-powered tools assist content marketers in developing ideas and editing content, making it an effective solution for improving marketing content.
In 2023, Frase has been recognised as one of the best content optimisation and AI writing tools. It's well-suited for content creators due to its unique feature set. The platform has received positive reviews, with users praising its impressive AI writing tool and its ability to aid in content optimisation.
The future of digital marketing is AI-driven, with businesses adopting new tools and technologies to improve their online presence and generate more leads and sales. With the above AI Content Marketing tools, businesses can automate their content creation process, improve the quality of their content, and maximise their ROI. Whether it's improving readability, optimising for SEO, or generating personalised content, these tools can help businesses stay ahead of the competition in today's digital age. So, what are you waiting for? Try out these AI Content Marketing tools and see how they can revolutionise your business's content strategy, brand voice, and bottom line.