More businesses than ever have a blog. So what are the big benefits of blogging that make it so popular? Blogging is generally used as a lead generation technique. That is, it's all about finding new customers for your business.
And it's an effective lead-gen technique at that: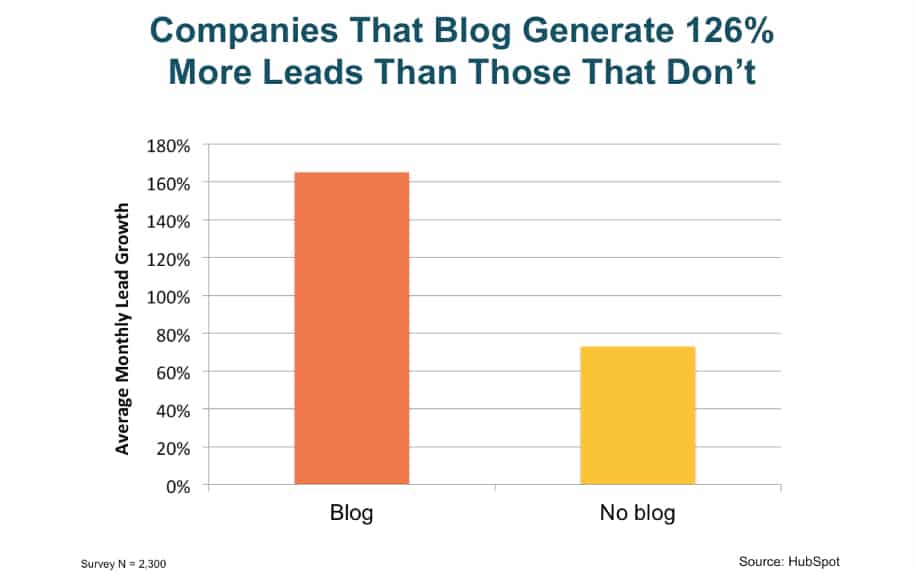 But how does this work? And, more to the point, how can you get in on it? There are a couple of things at play here. One is that successive search engine algorithm changes over recent years have put content at the core of SEO.
Another is that blogging offers much better ROI than PPC advertising, as you're competing on the basis of your content's quality, not how much you can afford to spend on ads. This makes blogging a great opportunity for smaller businesses to get ahead.
With that in mind, let's take a deeper look at the benefits of blogging for businesses.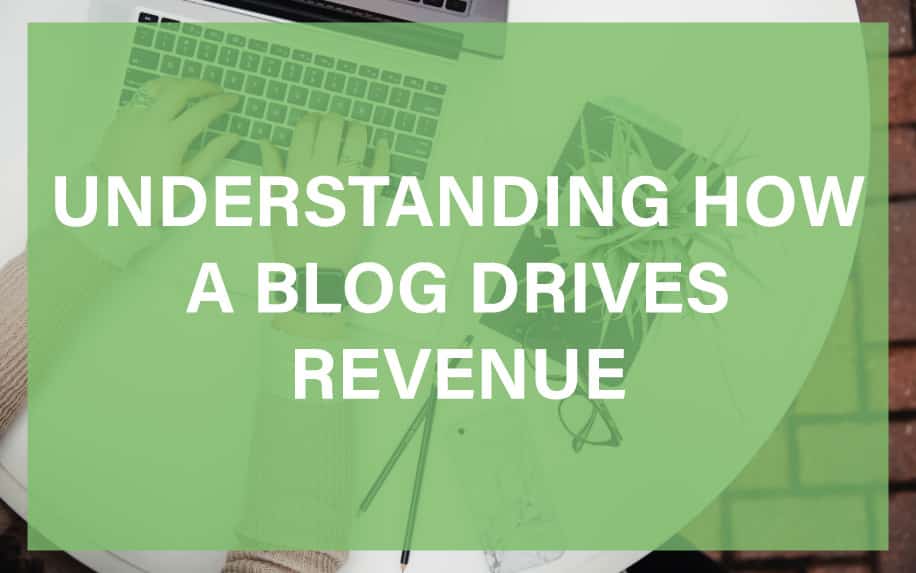 Why Do Businesses Have Blogs?
In the business world, it's more common to have some form of a blog than not. Companies use blog posts to attract an audience to their virtual space. You can think of blogging as a marketing strategy: the more people read a business's blog posts, the more they would be engaged with the brand producing this content.
A business blog's main aim is to gain exposure on the Internet and get the highest potential reach to their clientele. When a company expands their virtual presence, it helps in building a strong brand image to the public and helps create a wider fan-base.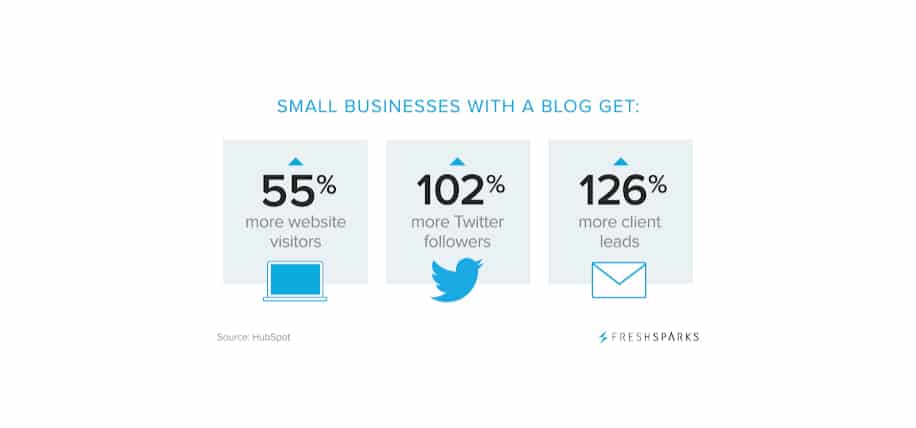 Blogging is also about networking, according to the Huffington Post. The blog-o-sphere is a tight-knit community where everyone knows everyone, which will help you to reach out to more people. If you're an entrepreneur who needs to kick-start your business, or you own a firm that wants to market its business, then blogging will help you get there.
Blogging will also allow you to promote a product that you're selling, or a service you want people to be more aware of. The blogging community will also keep your skills sharp. Blogging will give you a way into important software and tools that are vital to expand your market.
Business blogs also sharpen your SEO skills, because you will need to optimize your posts to get higher rankings. Blogs are short pieces of content that go straight to the point; this helps companies send their message and improve their SEO results on a Google web page.
Of course, it isn't as simple as that, but one of the benefits of blogging in business is that they help companies keep up their virtual presence intact.
Starting a Blog as an Individual
You don't need to think of blogging as purely a business activity, blogging can be a great personal outlet too.
Personal blogs are an informal journal where you are free to write as you please. However, because writing in diaries has become obsolete, people have digitised the remedy for the unspoken word.
Blogs serve as a platform for people to share their thoughts, passions, and ideas in a safe environment. With a variety of topics all around, you can take to personal blogging to look up people with similar mindsets.
However, even if you start a blog just for fun, this can still turn into a professional opportunity down the line. Indeed, many professional marketers begin to cut their teeth with a personal blog.
These days, some of the most successful entrepreneurs on the internet have built successful businesses off the back of a blog. A little later, we'll look at some of the monetisation strategies that have proved most effective to make your living from your blog.
Since blogging is such a global trend, there are so many blogging platforms that are easy for you to use and get you excited for your blogging adventure!
Disadvantages of Blogging
Although there are many benefits of blogging, there are also some disadvantages to blogging. The first disadvantage is time and how you manage it.
Of course, you're busy with your life and your daily tasks and trying to get as much sleep as you can, so blogging will be another task added. This is especially tough for small businesses.
It's something that you will need to put time and effort in, which may seem unnecessary. In order to blog, you'll need to manage your time in a way where blogging doesn't take over your life.
Another disadvantage is the increasing amount of blogs that are emerging every day. You'll definitely find other people who blog and share the same ideas as you in the blogging community.
As much as these people are your peers, they are also your competitors.
You are, after all, trying to make a name for yourself in the digital world. In order to make your blog attractive and gripping, you'll need the right content and the right strategy to gain fans for your blog.
Since blogging can offer such amazing ROI, the best option here is often to outsource your content marketing efforts.
How to Make Money Blogging
Now, to get to the bottom line for most businesses. We've been talking all along about the ROI of blogging. But how does this actually work? Luckily, there are a couple of well-established monetisation strategies for blogging.
That means there's a well trodden path that you can follow. Let's take a look.
Driving Web Traffic
While there are a bunch of ways to eek money out of your blog's readers, the fundamental principle is the same. That is, to drive website traffic.
Blogging achieves this in a range of different ways, including:
Organic search,
Referral traffic,
Social,
Email marketing,
Direct traffic.
In other words, blogging has two benefits for attracting traffic to your website:
Finding new users,
Increasing the engagement of your existing users, including the frequency with which they visit your site.
This is the first piece of the puzzle. The next step is turning this into hard cash. If you sell products on your site, this is fairly simple. If a fixed percentage of your users end up making purchases, then more traffic means more sales. Easy.
Beyond that, let's take a look at three more strategies to monetise your blog.
Display Advertising
Display advertising is the most common way to generate revenue from a blog. Essentially, this means that you sell ad space on your site to third parties. Usually, this is through a syndication platform, most often Google AdSense.
When a user sees an ad on your site, you get paid, meaning you have to put in very little effort.
However, remember the old adage that if something sounds too good to be true, it probably is. While you'll read all over the internet that selling display ads is the best way to make money blogging, this isn't exactly true.
The problem is that for each ad view, you'll receive tiny amounts of money – as little as fractions of pennies. To even make back the money you spend on website hosting, you'd need thousands of users to visit your site every month.
As such, display advertising generally doesn't have a role in blog monetisation in the first stages: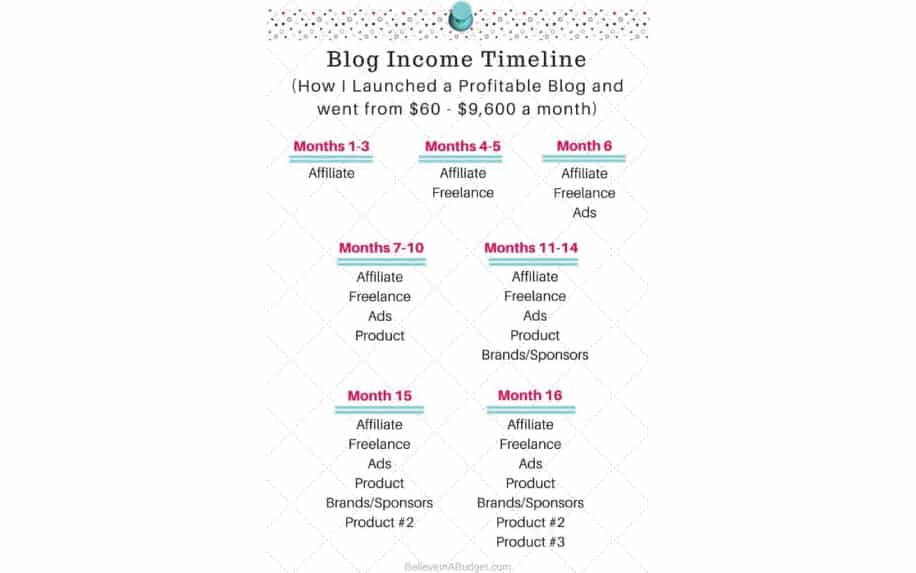 As such, you need an income stream to which you can rely on before display ads come into play.
Affiliate Marketing
One of the most popular ways to make money from a new blog is through affiliate marketing. This is when you use your web traffic, to direct users to a third party store. When someone makes a purchase, you get a commission.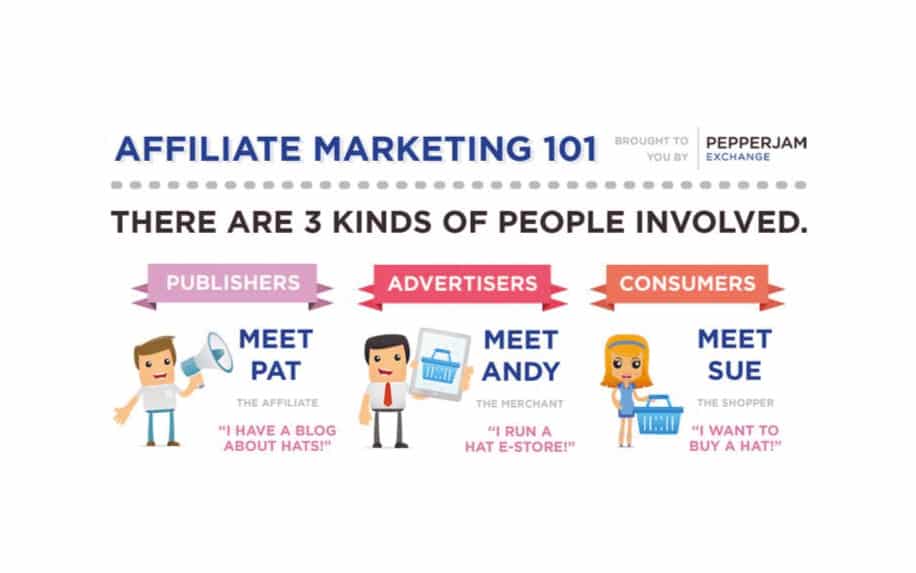 This means that you can achieve profitability with much lower traffic figures, depending on your niche, and how good you are at affiliate conversion rate optimisation. The most common platform is Amazon Affiliates, which typically pays out a 4-8% commission.
Other platforms pay considerably higher, with some SaaS product launch affiliate programs even offering a 100% commission.
This means it's possible to make a decent income with only a couple of hundred monthly users, if your blogging content is solid.
Selling Services and Consultancy
Finally, many of the most high profile successful bloggers make their living by selling services or consultancy. Most often, these people are essentially freelance content marketers, who use their blog as a proof of concept.
This makes a certain amount of sense. If a company is searching for SEO services or content marketing, the site with the top spot in the SERPs likely knows what they're doing.
Additionally, a large number of these kinds of blogging entrepreneurs sell service to other would-be bloggers. Typically, these are courses and webinars on how to make your own blog more successful.
However, this isn't limited to just the marketing niche. For instance, many graphic designers, software engineers, accountants and other professional services bloggers operate on the same principle.
That is, they establish themselves as an expert in their field with their blog, and then use this as a platform to sell their expertise to others, through premium content, courses, webinars or consultancy.
Blogging: The Essentials
People from all over the world can spread their ideas and raise awareness of things that are important in their lives.
If you're planning on starting a blog, you need to decide on a few things. You need to decide if it is for professional or personal purposes. If you decide on both, make sure you create two separate blogs.
Blogging is where you will be able to mark your virtual presence, analyse and interact with other people from all over the world, and raise awareness among your peers about your personal interests.
One of the benefits of blogging is that you'll be able to improve your writing skills and even become a published author. For businesses, the ultimate goal is to find new customers, and sell to them in a more effective way.
What are you waiting for? Find the right blogging platform for you and start today!