The benefits of blogging are especially clear if you run a business in today's digital world: blogging gives you a way to talk WITH your customers and help them understand your company better than ever.
Blogging can also be a great way to express yourself in your personal life.
Ready to communicate with the world? Start a blog!
Here are some great reasons why you should…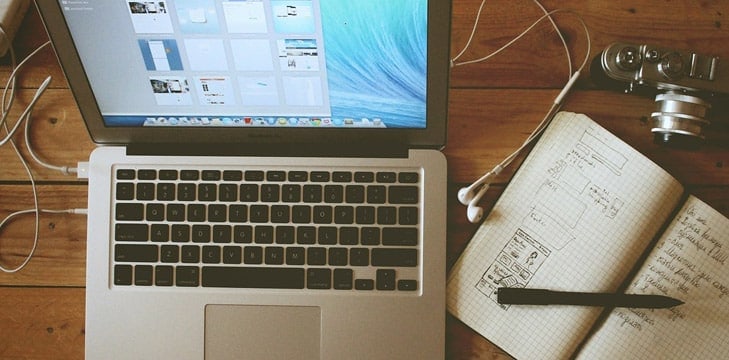 Blogging: What's the Point?
There's a long list of reasons why you should blog and how it would help you in your daily life. Blogs have become a trend in the digital world to spread the word. Blogging also helps a website gain exposure and be used as a reference to share information among individuals.
The blog-o-sphere began as a few informal diaries or journals; it soon escalated to be both a daily remedy for stress and a business trend. There are many benefits of blogging that will encourage you to start blogging right away.
Benefits of Blogging
You'll find that there are a lot of benefits for blogging, because blogging is an important aspect in our digital age. Through blogging, you will be able to be a published writer, enhance all sorts of skills and be up to date with your interests.
Since you'll be continuously writing about different topics and articles, you will enhance your writing skills and improve your technical skills in software tools such as: WordPress, Microsoft, and even SEO Tools.
Also, if you are interested in having your work published, blogging is the way to do it. You'll be more aware of writing styles and you'll get immediate feedback from your readers. Because of how fast the Internet works, you'll get instant results about your blog.
They'll provide you with different ways to improve your content and help other people read what you have to say. Not only is blogging a vent out and a stress reliever, but it also has many benefits when it comes to your business. We recommend blogging for your business too!
Benefits of Blogging: Business
In the business world, blogging is an aristocratic trend. Companies use blog posts to attract audience to their virtual space. You can think of blogging as a marketing strategy: the more people read a business's blog posts, the more they would be engaged with the brand producing this content.
A business blog's main aim is to gain exposure on the Internet and get the highest potential reach to their clientele. When a company expands their virtual presence, it helps in building a strong brand image to the public and helps create a wider fan-base.
Blogging is also about networking, according to the Huffington Post. The blog-o-sphere is a tight-knit community where everyone knows everyone, which will help you to reach out to more people. If you're an entrepreneur who needs to kick-start your business, or you own a firm that wants to market its business, then blogging will help you get there.
Blogging will also allow you to promote a product that you're selling, or a service you want people to be more aware of. The blogging community will also keep your skills sharp. Blogging will give you a way into important software and tools that are vital to expand your market.
Business blogs also sharpen your SEO skills, because you will need to optimize your posts to get higher rankings. Blogs are short pieces of content that go straight to the point; this helps companies send their message and improve their SEO results on a Google web page.
Of course, it isn't as simple as that, but one of the benefits of blogging in business is that they help companies keep up their virtual presence intact.
Benefits of Blogging: The Personal Side
You don't need to think of blogging as purely a business activity, blogging can be a great personal outlet too.
Personal blogs, as mentioned before, are an informal journal where you are free to write as you please. However, because writing in diaries has become obsolete, people have digitised the remedy for the unspoken word.
Blogs serve as a platform for people to share their thoughts, passions, and ideas in a safe environment. With a variety of topics all around, you can take to personal blogging to look up people with similar mindsets.
Personal blogging can also help you to make a difference in the world, by spreading your ideas and gathering supporters. If you are supporting a cause, whether it is animal cruelty or plastic pollution, blogs can help you raise awareness about your cause and get results.
Since blogging is such a global trend, there are so many blogging platforms that are easy for you to use and get you excited for your blogging adventure!
Disadvantages of Blogging
Although there are many benefits of blogging, there are also some disadvantages to blogging. The first disadvantage is time and how you manage it. Of course, you're busy with your life and your daily tasks and trying to get as much sleep as you can, so blogging will be another task added.
It's something that you will need to put time and effort in, which may seem unnecessary. In order to blog, you'll need to manage your time in a way where blogging doesn't take over your life.
Another disadvantage is the increasing amount of blogs that are emerging every day. You'll definitely find other people who blog and share the same ideas as you in the blogging community. As much as these people are your peers, they are also your competitors.
You are, after all, trying to make a name for yourself in the digital world. In order to make your blog attractive and gripping, you'll need the right content and the right strategy to gain fans for your blog.  
Types of Blogging
There's more than one type of blogging. You are free to use any style you want! Another benefit of blogging is that there are no limits to the creative process; just you and your keyboard.
The most common form of blogging is student blogs. Students, mostly from secondary school to postgraduate studies, use blogs as their personal diary. Many platforms have been revamped to encourage the younger demographic to write and interact more through blogs.
There are many benefits of blogging for students, especially those of a younger age group. Those include: encouragement, awareness, analysis, and interaction.
In fact, many students now spend more time on their phones than they do in libraries. Although we cannot change that, blogs can help students to interact with one another, even if it's through a screen. Another benefit of blogging for students is that it helps them understand the real world, through reading and sharing experiences. Students are able to come out of their shell and analyze real-life situations, through the information they gain from blogs.
So, if you're a student and you need a way to express your thoughts, simply start writing!
Blogging: The Essentials
People from all over the world can spread their ideas and raise awareness of things that are important in their lives.
If you're planning on starting a blog, you need to decide on a few things.  You need to decide if it is for professional or personal purposes. If you decide on both, make sure you create two separate blogs. 
Blogging is where you will be able to mark your virtual presence, analyse and interact with other people from all over the world, and raise awareness among your peers about your personal interests.
One of the benefits of blogging is that you'll be able to improve your writing skills and even become a published author. You can count on readers to give you immediate feedback and offer constructive criticism that will help you enhance your technical skills and become a better writer.
What are you waiting for? Find the right blogging platform for you and start today!
See Also: What Is a Content Management System?