In the modern age of the Internet, it has become quite easy to work from home. One way to do this is to become a freelancer. This opens an opportunity for individuals to work for various companies from home, and they are often paid by the job.
Freelancing can be beneficial to individuals looking for extra work on the side. Furthermore, using freelancers, your business can cut costs on jobs that do not require permanent in-house staff.
In order to fully utilize freelance work as an individual or a business, it is important to be completely aware of the concept. Join us on this article where we will explore the freelance definition and all its benefits. We'll also discuss how you can become a freelancer.
Let's start with the basics.
What Does Freelance Work Mean?
To define a freelancer, it is someone who is self employed and provides their services to various companies. They usually work from home and are usually in the fields of writing, designing or any other job that does not require constant presence in your business.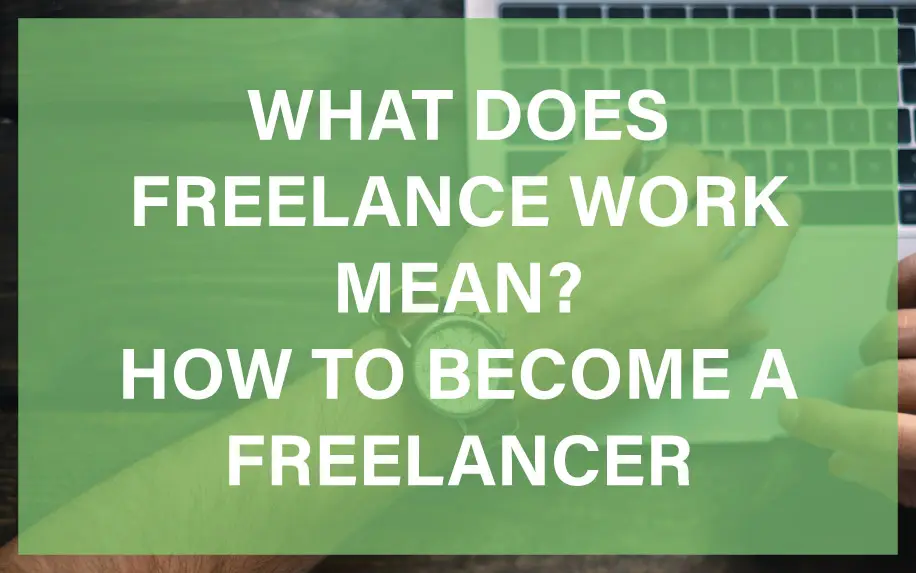 They are often paid by the job which they have to complete to your satisfaction. Freelance is a powerful asset for your business as long as you have the suitable project managers to ensure that your tasks are being fulfilled in a timely and satisfactory manner.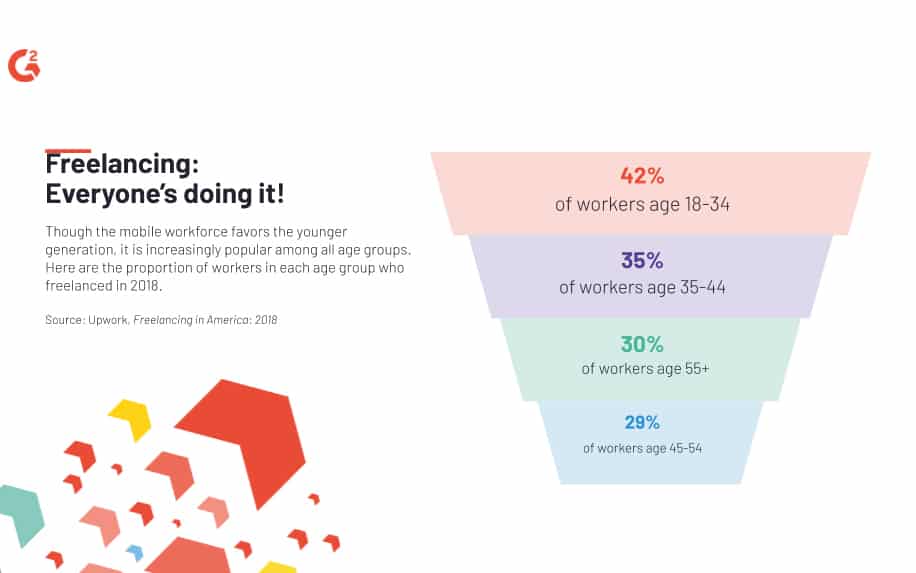 Now that you know the exact freelance definition, let us observe its benefits.
Benefits of Freelance Work for Individuals
Freelancing has allowed the opportunity for talented individuals to earn extra income by working for your business. It can often be considered as a side job where freelancers can capitalize on their talents that might not be relevant to their field of work.
Furthermore, with the flexible nature of freelancing, the individual is able to work at their leisure, at the most convenient times of day, and for however long they want.
However, it requires a lot of coordination and planning. You will most likely have a set deadline to finish all your work. You're also responsible for running the business side of your work, including invoicing and seeking out new opportunities.
Benefits of Freelance Work for Businesses
To begin with, freelancing is a very budget friendly opportunity for your business to bring in new talent. By hiring freelance experts, you can benefit from a fresh point of view to your current project. You won't have to pay them a full time wage.
These individuals will usually bring in a new skill set based on the various businesses they have worked for. Furthermore, the flexibility of their working hours can help you during tight schedules.
Additionally, freelancing can be a viable option when you are understaffed or if your current job is not required frequently to make hiring a dedicated in-house person worth the costs.
Popular Freelance Fields
Of course, some job roles suit freelance work better than others. Here are some of the most popular fields for freelancers. We will discuss each field in detail regarding its particular freelance definition and required skill set.
Content Creation
Content creation is one of the most popular fields for freelancers due to its incredible variety and low barriers to entry. Anyone can become a content creator but only few will stand out due to their impressive quality, speed, reliability or style.
In order to become a successful content creator, it is important to be well aware of the current trends. Your aim should always be to write interesting pieces that will attract new customers while retaining your existing ones.
Furthermore, it is important to be aware of all the common SEO practices that will ensure that your content has a high ranking on the results page of search engines.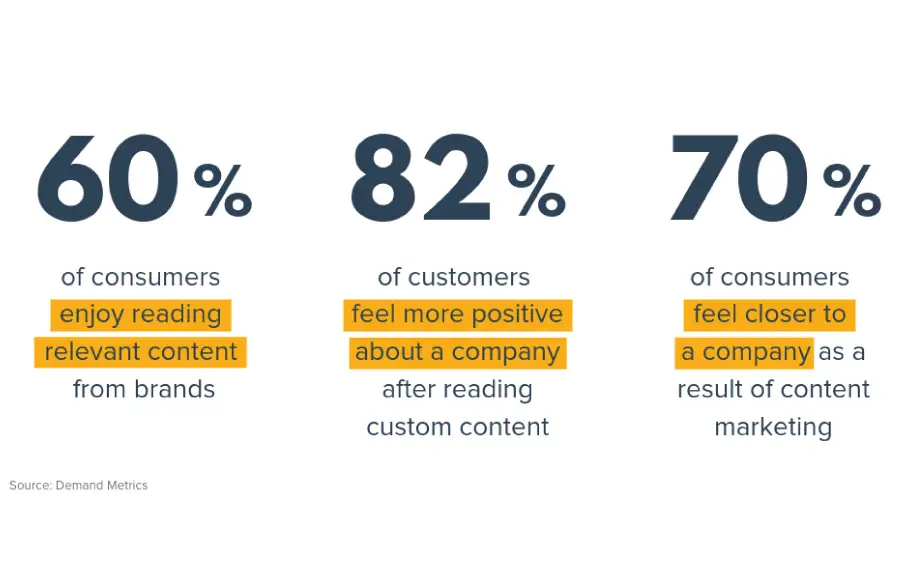 Marketing
It is no secret that digital marketing is one of the most popular ways for you to increase the exposure of your business. The tools that digital marketing offers can be quite different from traditional mediums.
This is precisely why demand for digital marketing skills is increasing.
These individuals are aware of all the latest techniques to maximize your online exposure. Not only will you benefit from their direct work on a certain campaign, but your employees might learn a few online marketing tricks for future use.
An online marketing freelancer may be hired to work on a certain campaign that might be underachieving. Alternatively, they may be tasked with a unique idea that requires an individual that is well versed in digital marketing to succeed.
It is generally a good idea to focus on having a campaign manager that will document all the steps taken as well as any improvements in the campaign's efficacy.
Web Development
Another extremely popular field for freelance. Several businesses look for freelancers to design and create their website. Due to being tech reliant, businesses often lack the in-house personnel that may carry out such tasks.
This is where freelance proves to be extremely effective. Bring in a professional will allow your business to have a streamlined site that is sure to generate lots of traffic for your brand.
Furthermore, a web developer can help you set up a proper medium for employees to communicate from anywhere, maximizing their efficiency.
How to Become a Freelancer in 5 Steps
There are endless good things that can be said about freelance work, but how exactly do you get started? Most people lose interest because they don't find a conclusive answer to that question. Many newbie freelancers quit at the first hurdle.
Of course there is no sure way to guarantee a career right away, but there are steps in the right direction.
Step One: Decide If Freelancing Suits You
Seriously, freelancing is not for everybody. Although being your own boss is an appealing thought, it requires a high level of commitment and responsibility. If you know that time management is not your strength, you should reconsider.
In addition, like any other job, freelancing has its pros and cons. Before you start, you must determine if you can cope with its cons.
For example, you will not receive a fixed paycheck by the end of the month. Your income is not stable. If this is something you cannot handle, then freelancing may not be suitable. You also won't have a team of administrators and salespeople backing you up.
The switch from a desk job to freelancing should not be decided overnight.
Step Two: Select a Niche
Selecting a niche has a prior crucial step – research. Research your field well and discover more about the world of freelancing. You need to find out your talents and skills. Examine your previous experience, anything you ever worked with before.
What can you do? What do you lack? And how can you improve your qualifications? These are questions that you need to find answers for before selecting your niche. Then, you can start learning about the available freelancing jobs and select the best one according to your strengths.
You should also research your target market. Is there demand for your particular skill set in the local area? If not, it's worth considering what alternative markets you can target.
Step Two: Prepare Yourself to Become a Freelancer
Now you know your niche. Whether it is writing, editing, web designing, or any other field. One thing about freelancing, you do not just need to be "good" at something, you also need to be better than your competitors.
Clients will choose the best available freelancers for their tasks, so make sure you excel at whatever you are doing. Develop your skills, read and do more research. Taking new courses or online classes is a great way to improve.
Remember that succeeding at freelancing does not happen after you start, it happens before you do. By preparing yourself properly.
Whenever you are sure about your skills, prepare for a transitional phase to move from your desk job to freelancing to avoid being unemployed for a while. You should have an emergency fund in place at the beginning of your freelance journey.
How to Make a Portfolio
Freelancers are hired on the basis of their abilities. This means that your portfolio is generally going to be the thing which convinces people to hire you.
Here's what an effective freelance portfolio should include:
Choose your layout: You can choose a layout to compliment your advertised skills. Meaning, if you are a photographer you should incorporate as many pictures as possible. If you are skilled in app software coding, then you should avoid technical language. Instead, focus on the ROI for the business, and frame your portfolio in terms of the profitability your skills can provide.
Include a resume: You may add a simple resume to the beginning of the portfolio if you believe it provides evidence of your skills.
Pick samples: Whatever samples you include will automatically be assumed to be your best work. That's why you should carefully choose your samples. It's important to consider the jobs you are applying for and include samples similar to them. If you are a technical writer applying for an engineering project, make sure your portfolio contains samples of previous engineering work if available.
References: References are more or less a way to show your future employer that you haven't fabricated your credentials. Testimonials and social proof are also incredible selling techniques.
Step Four: Market Yourself
A successful freelancer is a good marketer. Even if your niche is totally irrelevant to marketing. At some point, we all need to market for ourselves.
With freelancing, you are selling your skills and services to clients, how can you convince them to choose you and not anybody else without marketing yourself? Therefore, marketing is a part of your job too.
Create a unique portfolio, show off your experience, and show off what you can do. Create a wide network of contacts. Every person you know, including ex managers, colleagues, neighbors, family members, friends, can have a potential task for you.
Blend into circles of fellow freelancers, you will know what your competition looks like and you will also gain experience, and create more opportunities for yourself. Testimonials from your clients are a great way to show that you are trustworthy and professional.
Ask for testimonials from your clients, they would not mind to give you a good review.
Furthermore, be there on every social media platform, this can do magic, and expand your digital marketing channels. Finally, create a website and build a brand for yourself, this will distinguish your service and make it easier to reach.
Step Five: Seek Advice
By expanding your network, you will meet freelancers who have been in the business before you. Do not be afraid to ask for advice and learn from their mistakes. In most niches, there are Facebook groups for like minded freelance professionals.
Having mentors is a nice way to learn.
Freelancers Union and other freelance focused websites are also an option for finding a circle of fellow freelancers. The most important topic that you should seek advice about is pay rates.
You should definitely do a lot of research to be able to estimate a reasonable pay rate for your services. Most freelancers earn considerably more per hour than their 9-5 counterparts: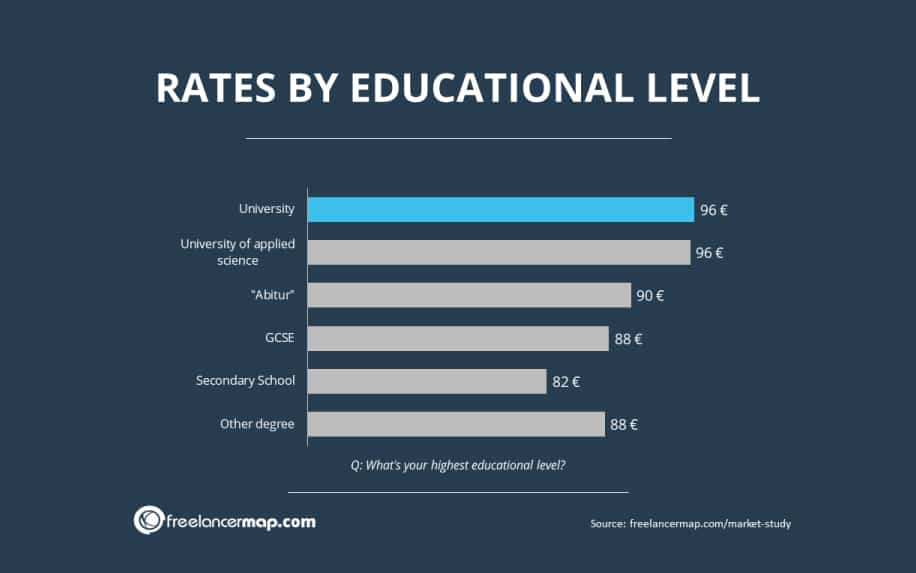 How to Become a Freelancer or Hire Freelancers
Freelance work is a powerful asset for any innovative business. By fully understanding the freelance definition, you can capitalize on the massive productivity it allows. By hiring various professional freelancers to help you put your ideas into action.
Furthermore, these individuals can provide you with a unique perspective that might help you come up with unique ideas that are up to the latest trends and technology. For further tips regarding the viable freelance fields, check out our list of freelance jobs.
Freelance jobs are a tough business to start and by the time you're well established you'll have a lot of responsibilities.
It is not a shortcut to easy couch money. But if you find your passion you can benefit from the fact that you are your own boss and make your own hours, while making a more than decent living.