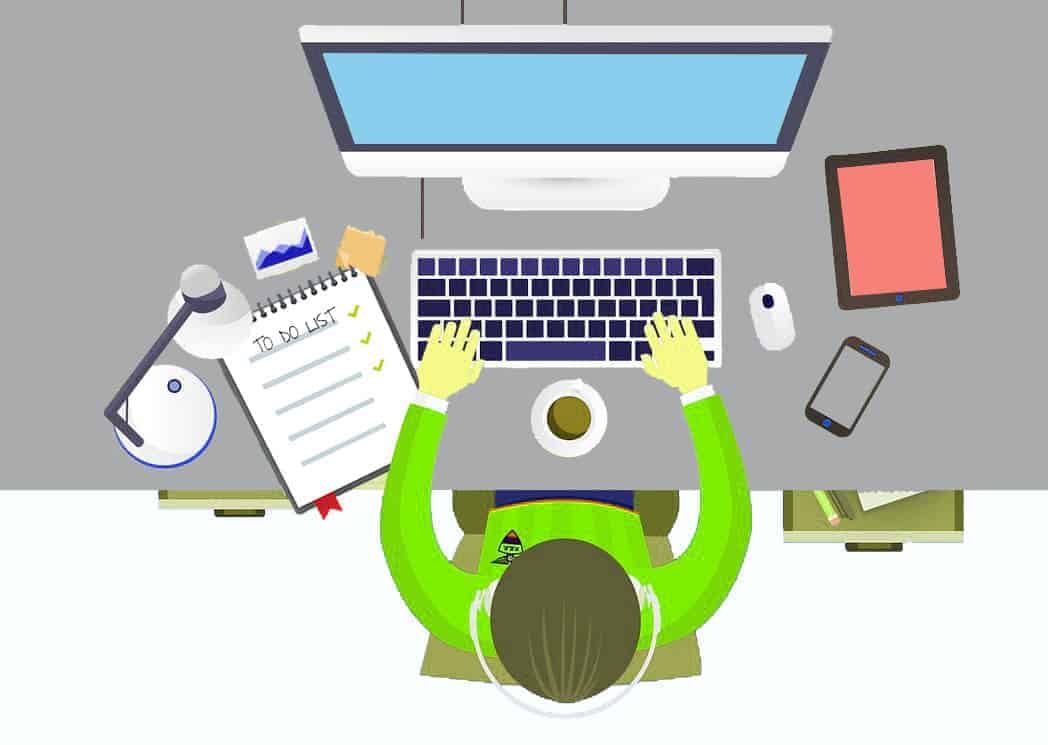 In the modern age of the Internet, it has become quite easy to work from home. A popular method of working is becoming a freelancer. This opens an opportunity for individuals to work for various companies from home and they are often paid by the job. Freelancing can be beneficial to individuals looking for extra work on the side. Furthermore, using freelancers, your business can cut costs on jobs that do not require permanent in-house staff. In order to fully utilize freelance, it is important to be completely aware of the concept. Join us on this article where we will explore the freelance definition and all its benefits.
Freelance Definition
To define a freelancer, it is someone who is self employed and provides their services to various companies. They usually work from home and are usually in the fields of writing, designing or any other job that does not require constant presence in your business. They are often paid by the job which they have to complete to your satisfaction. Freelance is a powerful asset for your business as long as you have the suitable project managers to ensure that your tasks are being fulfilled in a timely and satisfactory manner.
Now that you know the exact freelance definition, let us observe its benefits.
Benefits of Freelance for Individuals
Freelancing has allowed the opportunity for talented individuals to obtain an extra source of income by working for your businesses. It can often be considered as a side job where freelancers can capitalize on their talents that might not be relevant to their field of work. Furthermore, due to the flexible nature of freelancing, the individual is able to work at their leisure at their most convenient times of day and for however long they want. However, it requires a lot of coordination and planning since you will most likely have a set deadline to finish all your work.
Benefits of Freelance for Your Business
To begin with, freelancing is a very budget friendly opportunity for your business to bring in a new perspective. By hiring talented individuals, you can benefit from a fresh point of view to your current project. These individuals will usually bring in a new skill set based on the various businesses they have worked for. Furthermore, the flexibility of their working hours can help you during tight schedules. Additionally, freelancing can be a viable option when you are understaffed or if your current job is not required frequently to make hiring a dedicated in-house person worth the costs.
Popular Freelance Fields
Here are some of the most popular fields for freelancers. We will discuss each field in detail regarding its particular freelance definition and required skill set.
One of the most popular field for freelancers due to its incredible variety and low barrier of entry. Anyone can become a content creator but only few will stand out due to their impressive quality, speed of delivery or style. In order to become a successful content creator, it is important to be well aware of the current trends. Your aim should always be to write interesting pieces that will attract new customers while retaining your existing ones. Furthermore, it is important to be aware of all the common SEO practices that will ensure that your content has a high ranking on the results page of search engines.
2-Marketing
It is of no doubt that online marketing has become one of the most popular ways for you to increase the exposure of your business. The tools that digital marketing offers can be quite different from traditional mediums. This is precisely why a need for online marketing freelancers has been created. These individuals are aware of all the latest techniques to maximize your online exposure. Not only will you benefit from their direct work on a certain campaign, but your employees might learn a few online marketing tricks for future use. An online marketing freelancer may be hired to work on a certain campaign that might be underachieving or on a unique idea that requires an individual that is well versed in the art that is online marketing to succeed. It is generally a good idea to focus on having a campaign manager that will document all the steps taken as well as any improvements in the campaign's efficacy.
Another extremely popular field for freelance. Several businesses look for freelancers to design and create their website. Due to being tech reliant, businesses often lack the in-house personnel that may carry out such tasks. This is where freelance proves to be extremely effective. Bring in a professional will allow your business to have a streamlined site that is sure to generate lots of traffic for your brand. Furthermore, a web developer can help you set up a proper medium for employees to communicate from anywhere, maximizing their efficiency.
Overview
Freelance is a powerful asset for any innovative business. By fully understanding the freelance definition, you can capitalize on the massive productivity it allows. By hiring various professional freelancers to help you put your ideas into action. Furthermore, these individuals can provide you with a unique perspective that might help you come up with unique ideas that are up to the latest trends and technology. For further tips regarding the viable freelance fields, check out our list of freelance jobs.