We spend most of our days at work which makes it important to find your job fulfilling. Unfortunately, that is not easy however it is definitely possible. Deciding you need a career shift is common.
Anyone can reach a point where your current career is no longer satisfying.
You might have been promoted several times, or enjoyed the privileges offered by the job like traveling or a high salary. You may still find yourself working without passion, or perhaps your current job is not mentally stimulating enough.
This often leaves you with a tough decision where you may choose to keep your current job fearing for a lifestyle or financial disruption, or you may choose to take the risk and follow your passion.
Despite this being a huge risk, it's well known that there is no gain without a risk. If you look at others, you'll find that some of the most successful people have had to go through a career shift in order to remain passionate about work.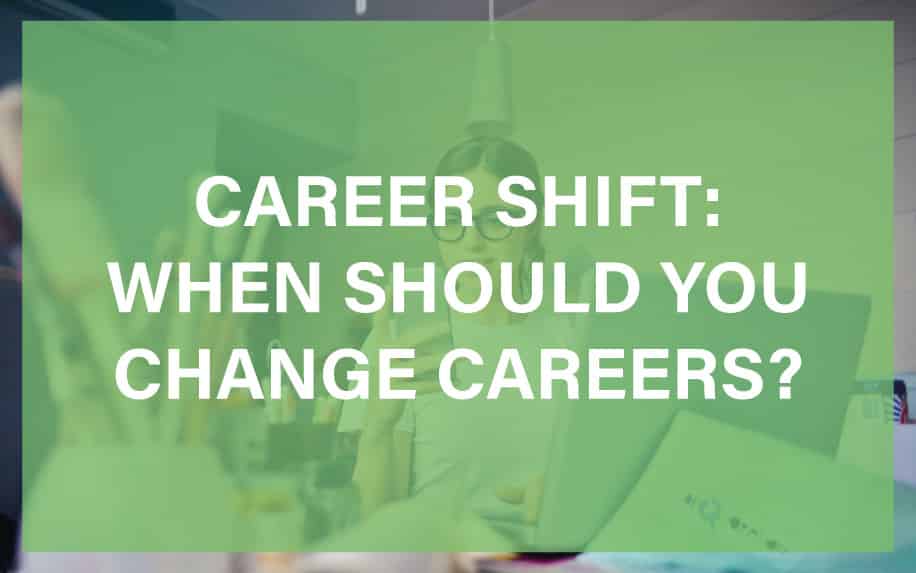 What is a Career Shift?
A career shift is when an individual chooses to leave their current job in order to seek employment in a new field of work. This decision is often fueled by a desire to seek a more fulfilling job, where the individual may find satisfaction.
This is often in an attempt to reignite an interest in work, which can never be too late as long as the decision is well thought out and planned.
A career shift is considered to be a drastic change in the field of work that will require the individual to learn new skills but that should not be taken as a negative since it will provide an opportunity for growth both personally and professionally that would otherwise be unavailable to individuals who choose to remain in the safety of habits.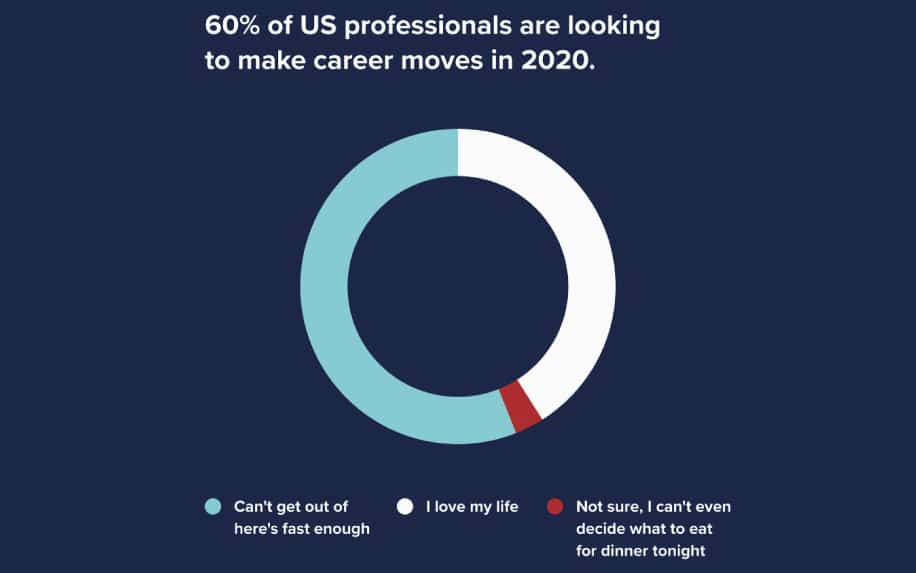 When Should You Make a Career Shift?
There are many reasons for choosing to undergo a career shift. These reasons are all equally viable and will often depend on your personality and preferences.
Here are some of the professional reasons that may cause you to consider a career shift:
When there is no more progress in your career you have no need to learn any new skills. You begin seeking a change which can be a new branch of your career, an old hobby, or something completely different.
When you are being underappreciated in your current job. This can often be observed in the form of being promised promotions but never getting any. At that point, it is often a good idea to consider a career shift. Make sure to check out our guide about how to ask for promotions before you give up on your job!
When your career is related to a declining industry. Perhaps one of the most common reasons for this is the introduction of technology which has replaced many human jobs since robots are now able to replace humans in many labor-intensive tasks.
Finally, you may find that your decision to undergo a career shift is based on personal reasons that may contradict with your current job. Here are some of the most common reasons for shifting careers:
When you're not financially satisfied with your current position.
When you are overloaded with additional work because the business is understaffed.
When you feel like you are being pushed beyond your moral boundaries.
When you have to endure any type of harassment either psychological or physical creating a toxic environment for you.
It is very important for your career to involve doing what you love despite the difficulties of achieving that.
Despite constantly being told to fulfil our familial or societal expectations, you need to follow your own calling in order to avoid being professionally successful yet remain unhappy.
How to Identify Possible Career Paths
When you have taken the decision to undergo, a career shift it is extremely important to carefully plan out your next steps since they will dictate how easy your job search will be.
First, you'll need to identify which career path suits you the most.
Finding the Path that Suits You Best
When you've decided you need a career shift, the next thing to decide is where you'd like to end up. Here are some of the key things to keep in mind:
Identifying your True Potential
Everyone is good at something, some are good with tools, and others are good with technology. You should be aware of your talents in order to be able to begin your career. You can then use this as a springboard to figure out where you'll thrive.
Follow your Passion
While it is important to be passionate about your dreams, it is equally important to keep your dreams realistic and achievable. You should evaluate the career you chose in terms of employment.
You should also ask others about their experiences. You should seek professional coaching on writing C.V, interview success, dealing with your colleagues and boss to ensure being effective.
Put in the Effort
Once you have taken the decision of making a career shift, you should be aware that this is a process that will require a lot of time and effort.
Not only will you be dealing with the stress of leaving your existing job, but you will also have to deal with finding employment opportunities, and pitching yourself to these employers.
Naturally, since your decision to switch was based on passion, it should be no problem trying to convince your new employer of your willingness to learn and work hard which should help a lot.
Generally, you should make your goal to become one of the best in what you do.
That is why you should bear in mind that working hard alone is not enough to make you one of the best in your career instead, you must work smart while making sure to show your unique aspects in order to become an essential part of your new professional home.
How to a Find New Job in 2021
Now that you've made a general outline of where you'd like to work. It is now time to put yourself out there and seize the opportunities that life throws at you.
Of course, if you've been in your current role for a long time, there's a good chance that things have changed since you were last on the job hunt. Finding a job in the digital ages is a very different experience.
Let's look at some tips to help you set up a professional persona which is sure to attract amazing opportunities.
Setting up an Online Profile
The first step you need to do when you rejoin the employment pool is to create an online professional profile. This will help you find relevant job positions while also connecting with the leaders of your desired field.
You should set up an account on LinkedIn where you will be able to showcase your skills and experience while also allowing you to know when job opportunities arise.
Additionally, employers looking to hire will be able to find your profile more easily which gives you even more hiring opportunities.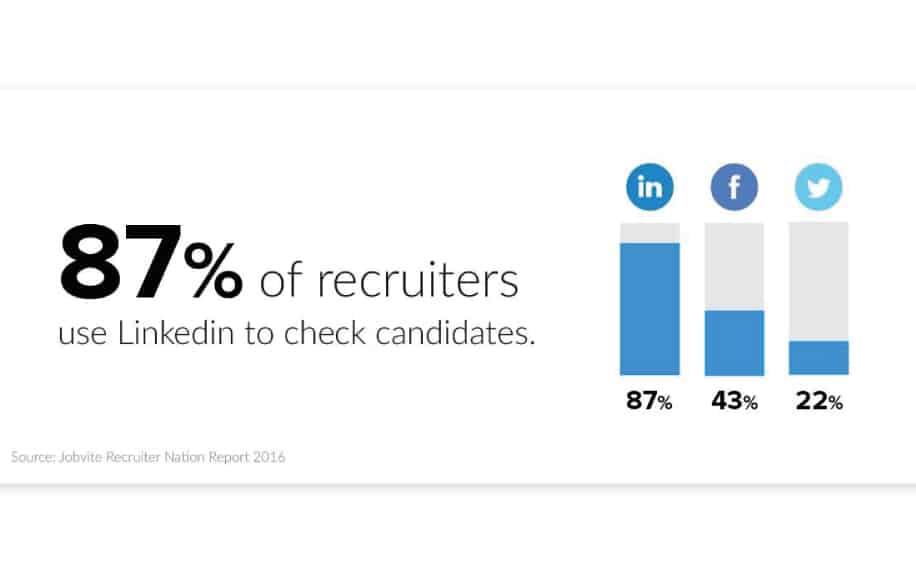 Obtaining New Skills
After you have chosen a specific field of work, you might find that there are some new skills that you'll need to learn. This might seem like a daunting process at first but fear not because the internet has made it incredibly easy to learn new skills at your own leisure.
For example, if you'd like to get into marketing, check out our guide on online marketing courses which will not only introduce you to helpful online resources but will also familiarize you with the many benefits of getting into such a field.
Similarly, you might find our article about leadership training programs helpful in acquiring the crucial skill of leadership which not only helps you become more efficient at group projects, but it also allows you to stand out further improving your progress in your career shift.
Going Freelance
According to your own personal priorities, working as a freelancer might be the best path for you. Being a freelancer means that you can work from your home, with flexible working hours and a lot more room for innovation.
Freelancers often work for several companies at once which gives you a larger perspective of the industry which allows you to have more options for when you decide to settle down with a single company.
This type of employment might seem like it's far-fetched but it really isn't. Thankfully, we've got you covered with our "How to Become a Freelancer in 5 Steps" guide.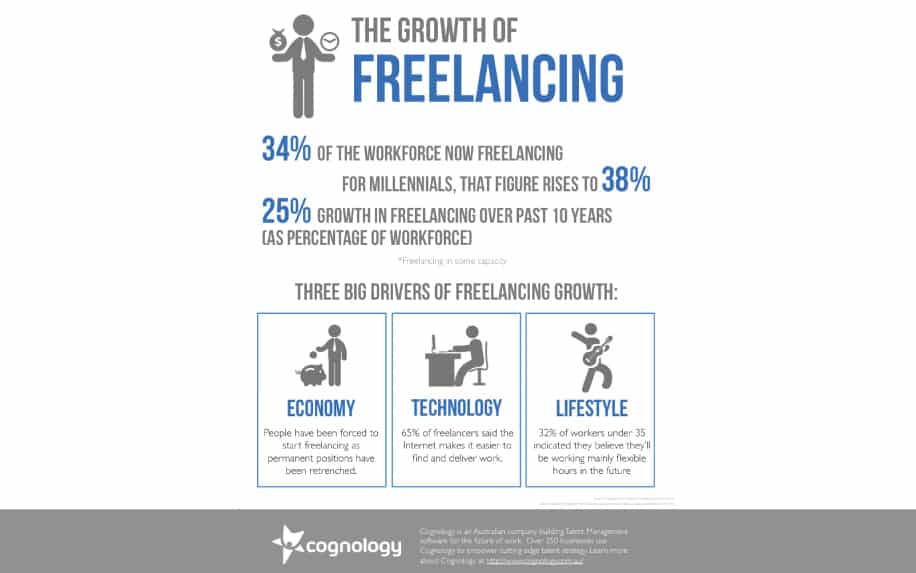 Starting Your Own Business
If you're obviously passionate about your new field of work, you should consider starting your own business. Your passion will attract like-minded individuals while also motivating your employees to do their best.
When it comes to entrepreneurship, your biggest ally is networking.
By knowing the right people, you can achieve anything. Check out our article about networks for teaching entrepreneurship which will not only help you find the motivation to start your own business but will also help you meet the right people that will guide you through your path of becoming an entrepreneur.
If this seems like your type of venture, make sure to also check out our list of 10 entrepreneurship ideas to kickstart your brainstorming.
Tools for Shifting Careers
You'll need all the help you can get when a career shift is due. These tools will help you streamline the process of finding a new job to minimize the stress and time needed.
The Muse
The Muse will allow you to search for jobs by exploring companies, browsing available jobs and even providing you with valuable career advice.
By browsing this site, you are guaranteed to find fields of work that interest you which will help you narrow down your options allowing you to have a much clearer vision of what you need to do.
Additionally, they offer their career coaching services in the form of 30-minute sessions, reviewing your resume and teaching you about the various strategies that will help you land your dream job.
In addition to their coaching services, they also offer to write your cover letter in order to create you with a professional resume that is sure to attract employers.
LinkUp
LinkUp is a free job-search engine. It will help you find job listings according to a keyword, position, and location. This is also available as a free app for most mobile systems which allows you to take your job hunting on the go so you never miss a great listing.
These listings are curated by the LinkUp team to ensure that there are no fake or outdated listings to save you the frustration.
MyPlan's Career Assessment Tests
MyPlan offers Career Assessment tests which will help you understand what you value the most in your job. This will help you identify which jobs will be more satisfying to you which will lead to an overall happiness in your professional life.
By choosing the most accurate answer to each statement, the test will provide you with a report that contains the work values that mean the most to you. Then, their career matching algorithm will list all the jobs according to how well they match your personality.
Finally, it will suggest your #1 job that suits you the most while also listing its requirements to give you a general idea of where you need to start.
How to Successfully Change Careers
Career shifts are drastic changes in your professional life. However, they may sometimes prove to be necessary. It is important that you remain passionate about your work because financial gains are simply not enough of a motivation to keep you going.
This is why it is often a good idea to expand your horizon by trying out new jobs that might interest you more.
Passion should not be taken lightly as it fuels innovation which eventually leads outstanding performance in your job leading to acknowledgment, promotion, and satisfaction.
The associated difficulties of a career shift should not be taken lightly however, we hope that this article will help you streamline the process in order to minimize the trouble.
After you have observed your skills and decided on your most suitable fields of work, you'll have to start looking for these jobs.
This is where the various online tools come to help since they will help you construct a professional resume, find jobs and even network to reach those relevant professionals.
For more help regarding Business networking, check out our list of the various business networking sites.