In today's market every business owner, no matter how small needs to be adept enough with online digital marketing. The internet is the best way to reach as many potential customers as possible. Think about it. How much do you rely on the internet to purchase the things you want the most? And if not to outright buy things, how many times do you search for information on products online per week? If you're between five and a hundred years old your answer is probably "a lot!" This is why as a business owner you need to learn about some basics in digital marketing and familiarize yourself with some tools. There is a wide range of online digital marketing courses you can partake in, as well as, tools that make thing simpler. Here is a conclusive overview on things you can do at home to learn online digital marketing.
See Also: How to Get into Marketing? Simple Steps You Can Take NOW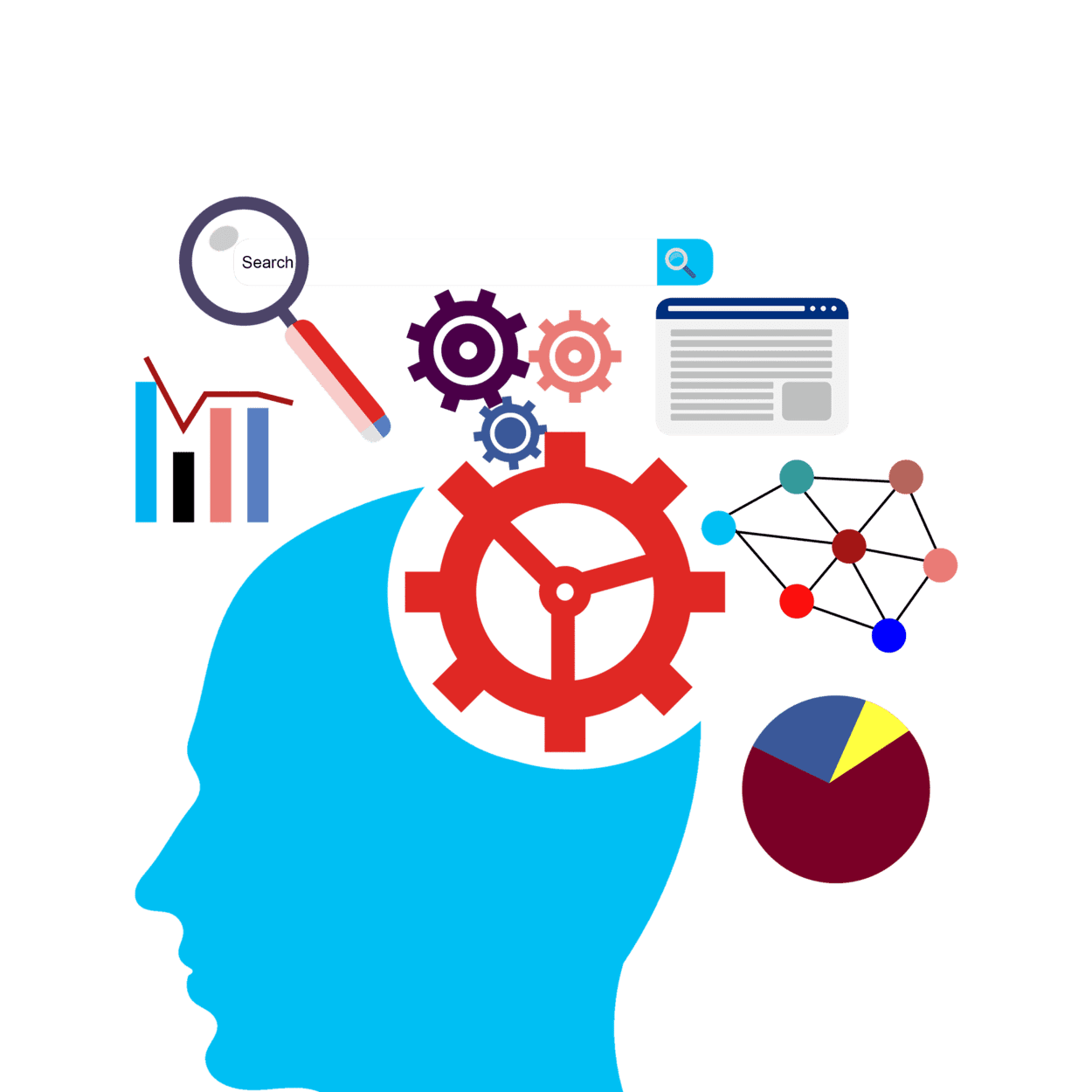 What is Digital Marketing?
Digital marketing is the act of promoting and selling products and services by leveraging online marketing tactics such as social media marketing, search marketing, and email marketing.
If you're new to digital marketing, it may feel overwhelming.
But in many ways, online digital marketing is no different than traditional marketing. In both, smart organizations seek to develop mutually beneficial relationships with prospects, leads, and customers.
Now, think about the last important purchase you made. Perhaps you purchased a home, hired someone to fix your roof, or changed paper suppliers at your office.
Regardless of what it was, you probably began by searching the Internet to learn more and find your best options. Your ultimate buying decision was then based on the reviews you read, the friends and family you consulted with, and the solutions, features, and pricing you researched.
Today, most purchasing decisions begin online. That being the case, an online presence is absolutely necessary—regardless of what you sell. And having a strong digital presence will help you in multiple ways:
It will make it easier to create awareness and engagement both before and after the sale. You can convert new buyers into rabid fans who buy more. You'll enjoy all the benefits of word-of-mouth and social sharing.
Be aware, though, the digital marketing scene is ever changing. Gurus, podcasts, and bloggers declare a tool or tactic hot one week and dead the next. The truth is, today, digital marketing is less about "digital" and more about "marketing," largely because online digital marketing has come of age. Its fundamentals have already been established.

Developing a Content Marketing Strategy
It's a big promise: perfect content marketing.
But it is possible if you understand how content fits into your overall digital marketing strategy. And done right, your content marketing will not only attract prospects, but also move them through a marketing funnel to drive more sales and grow your business.
Methods of Well-Executed Content Marketing
Let's start with a thorough understanding of what we mean when we say content. You see, most businesses miss out on a lot of opportunities because their vision for content marketing is too small. As a result, they're churning out content but not getting great results. And here's why: content in and of itself isn't what drives traffic and sales.
Your content needs to be "perfect." Now, what do we mean by that? Perfect content isn't about you, your brand, or your objectives. It's about delivering the right information to your prospects at exactly the right point in the customer journey.
See Also: Content Marketing Trends: All You Need To Know
Content Marketing and Your Business: Getting Started
Crafting a Digital Marketing Strategy
One of our biggest challenges as digital marketers is traffic.
How can we easily and affordably get people's attention, push them to our websites, and convert them to subscribers and customers?
The secret is online digital marketing. And if you understand how to make it work, it can give you full control over your traffic flow and help you sell more too.
But before we start, let's get clear about why paid traffic is a smarter investment than organic.
The Difference Between Paid and Organic Traffic
Free traffic is always the goal, right? Which is why most businesses aim for organic traffic first. After all, if you can get a steady flow of free traffic, you'll pocket the savings.
But as with everything else in life, you get what you pay for.
The easiest way to explain that is with a simple comparison: the water hose versus the rain.
Paid traffic is like a water hose. You have complete control over the direction it's pointed, the amount of water pouring from it, and how long you let the water flow. You can turn it on and off whenever you want.
If you're getting more traffic than you need, with paid traffic, you can slow the flow. You have control of where it's going, how fast, and when.
Organic traffic, on the other hand, is more like rain. You aren't sure when or if it will come, how consistent it will be, nor how long it will last. Listen to the weather channel all you want. You have no control.
With organic traffic, you can lose traffic if Google changes their algorithm. If a competitor has a huge launch, you could lose traffic to them. You also have no control over where the traffic goes. Even simple things like changing the URL of your landing page can mess things up.
You can enjoy all the control of paid traffic without it actually costing you anything. You do that by building funnels that reimburse your ad spend.
So in essence, you can acquire customers for free, and then once your advertising costs have been reimbursed, use simple tactics to build loyalty and optimize your customers' lifetime value.
Better still, it's not an either/or proposition.
The better your paid traffic is, the better your organic traffic will be as well, because good advertising drives traffic—and the pages that get lots of traffic tend to rank higher in search engines.
That creates an upward spiral of traffic acquisition. A win-win, if you will.
But it's important to be realistic. You just can't run one traffic campaign and expect it to magically deposit a million dollars in your bank account.
If you want a constant flow of leads and customers for your business, you must look at this as a system.
Top 3 Sources for Paid Traffic
Some of the best platforms for paid traffic are Facebook, Google, YouTube, Pinterest, LinkedIn, and Twitter.
But to know which one is right for you, you need to know where your customers hang out and which ad platforms are suited for the type of marketing you do.
In most cases, you'll probably start with Facebook and Google. According to Business Insider, these two sites drive 80% of referral traffic, more than all the other platforms combined.
Facebook and Google are your top sources for paid traffic
But again, it depends on what you're trying to do.
Google Is Like the Yellow Pages. Because Google is a search engine, people start there when they're looking for information. So it's a lot like the Yellow Pages. To drive traffic through Google, you'll bid on keywords that will help people find you and can lead to an ideal sales conversation.
See Also: Pay Per Click Ads: An Unmissable Advertising Opportunity?
Facebook Is Like a Billboard. Scrolling through your Facebook newsfeed is a bit like driving down the highway. As you scroll, you see ads, promoted posts, as well as random comments. And if you, as a business, are willing to pay, your message will also appear in the newsfeed of your target audience. With Facebook, you can spend as little as you want and still expand your reach.
Because it's a social platform, and because they collect data on our behavior every day, they know a lot about us. All that data makes them the most powerful ad platform available today. Target your ads precisely enough, and you're sure to get the right eyeballs on your message.
YouTube Is Like Television. YouTube's top metric is the number of minutes watched. Their goal is to keep you on the site consuming videos, so they operate a lot like traditional television, playing ads in the videos, interrupting people's viewing. Disruptive, yes, but with YouTube, your ads are always relevant.
That's because you can target your ads based on the YouTube channels your audience likes, the types of videos they watch, and what they're searching for. So what are the top 3 paid traffic sources? What's the best place to start with your paid traffic campaigns?
Facebook, Google, and YouTube: All three will give you quality traffic from people who are interested in your offers.
Developing a Social Media Strategy
If marketing is about putting your message where your audience hangs out (which it is), then social media marketing is a no-brainer.
That said, many businesses fail to fully leverage social media in their marketing plans. They dabble, sure, but their strategic efforts end with content and advertising. That's a big mistake, and here's why…
Today, 79% of US internet users are on Facebook. Six out of ten Americans stay updated on news through social media, while 35% have used social media to look for or research a job. And these same numbers are reflected worldwide. Is it any wonder marketers are going social to grow their business?
The trouble is that "going social" isn't as easy as it looks. There's a lot more to social media marketing than simply posting to Facebook and Twitter.
There are 4 stages in a successful social cycle:
Listening to the needs and trends of the market.
Influencing the trends by offering new insights and solutions to current problems.
Networking and creating relationships with your audience and your peers.
Selling effectively to the people who need you the most.
See Also: What is Influencer Marketing?
Top Online Digital Marketing Courses
A digital marketing course is a wise choice regardless of whether you are an agency in need of SEO or a hoping to increase traffics to your eLearning course. Although essential, it is not necessary to pay hundreds, or even thousands, for a class that teaches you how to interact online. There are dozens of free and accredited online digital marketing courses on the Internet that provide all of the tools that you need to be successful with search engine results and more. 10 of the top online digital marketing courses are below.
1. Google Online Marketing Challenge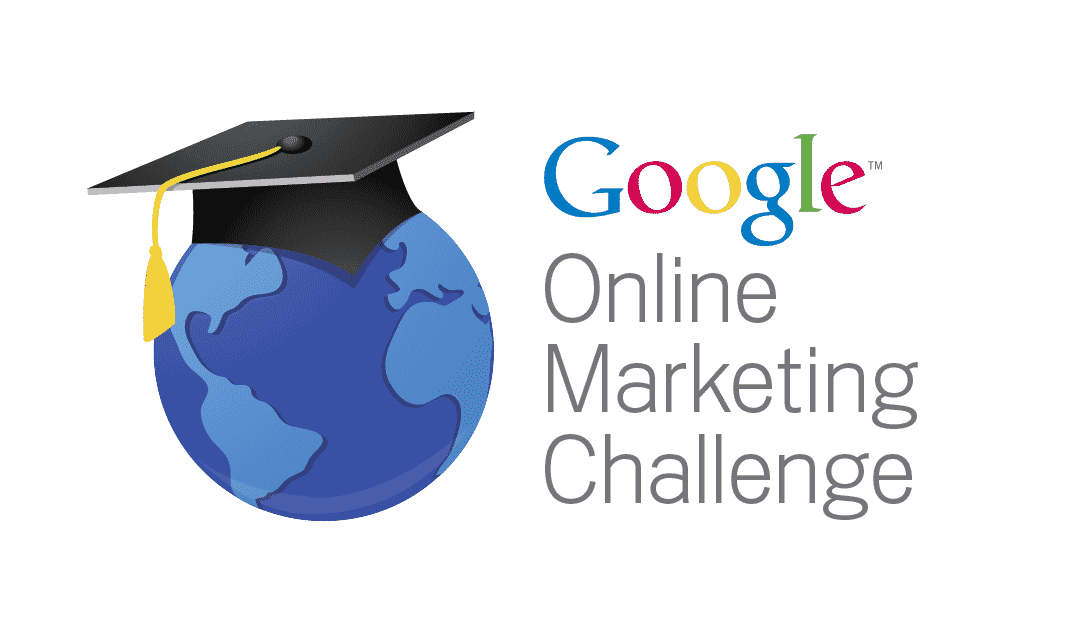 This course has several modules that cover the basics of digital marketing along with introductions in search engine optimization (SEO) and analytics. Google Online Marketing Challenge is one of the top online digital marketing courses for beginners because of its diversity and proficiency when presenting content about advertising online, video marketing, and mobile audiences.
2. PPC University By WordStream
PPC strategy is the subject of this online course that provides three streaming options for beginners. Modules that cover social advertising are available in addition to classes covering PPC practices. Perhaps the best thing about PPC University is its mobile-friendly platform that lets you learn on the go.
3. Social Media Quickstarter Digital Marketing Courses
This class offered by Constant Contact places emphasis on integrating email promotions with social media marketing. Business professionals learn how they can use both strategies of advertising to maximize exposure and potential earnings. Constant Contact takes the approach of step-by-step instruction when delivering lessons to beginners. This free online digital course offers proven tactics to use on Facebook, Twitter, LinkedIn, Pinterest, and other popular social media platforms.
4. Inbound Digital Marketing Courses By HubSpot Academy
HubSpot Academy is one of the unique online education platforms that automatically adds a badge to your LinkedIn resume so that employers can see that you have advanced your skills through course learning. The Inbound Digital Marketing class teaches the basics of inbound marketing, landing pages, blogging, conversion optimization, and email marketing. The training session also serves as an online SEO course that gives beginners the basics needed to improve Google page rankings.
SEE ALSO: What Is Outbound Marketing?
5. Free Diploma In E-Business By Alison
Alison was created by online course pioneer Mike Feerick in 2007. The platform was the first Massive Online Open Course (MOOC) provider at the time. Alison still leads the way with its Free Diploma in E-Business course. The class offers beginners the tools needed to operate when using Google Analytics and AdWords. You also learn how to track campaigns for progress and analyze revenue metrics.
6. Introduction To Social Media Strategy By Skillshare
The Introduction to Social Media Strategy course is ideal for beginners looking to use the right marketing tools when advertising on social media sites such as Facebook, Instagram, and Twitter. The class also gives insight into creating content that is engaging and worthy of sharing online. This Skillshare course gives you the opportunity to find your business' voice, which is the first step in building a brand. Paid advertising strategy is also discussed in this introductory session.
7. "What Is Social?" By Coursera
Northwestern University created accredited online digital marketing courses to address the issue of social trends and targeted audiences on social platforms such as Facebook and Twitter. Lessons offered also cover data analysis to help you determine what works for your company or cause.
8. Facebook Blueprint
Finally, a course that provides insight into the crazy world of advertising found on Facebook. Blueprint eLearning created the Facebook Blueprint class to teach students basic Facebook terminology and practices for success on the social media website. You will learn how to optimize for Facebook and Instagram advertising so that your promotions reach the right buyers. This course also teaches you how to create a Facebook page that lends a positive experience.
9. Quicksprout University
Quicksprout created this online SEO course to teach more than the essentials of rising to the top in Google searches. With so many companies competing for those precious top spots in search engine rankings, SEO is more important than ever for every business. There are many SEO strategies out there. By learning this course, you will learn the importance of link building and content marketing in this class. Paid advertising and social media principles are also covered in this crash course.
10. Viral Marketing And How To Create Contagious Content By Coursera
The University of Pennsylvania launched the Viral Marketing course to teach students how to create content that sticks with readers to the point of them wanting to share. Viral content is about more than writing and recording good copy. Advertisers must fulfil a need or answer a question in an engaging matter so that viewers will watch or read to the end. This course, offered on the Coursera platform, explains how a person's social influence moulds behaviour along with the power of word-of-mouth that takes on a digital appeal these days.
Top Online Digital Marketing Tools
Email marketing technology is used by more than 80% of B2B and B2C companies.
This isn't something you should wait on. Instead, you should implement an email marketing strategy on day one.
With more than 12 million customers, MailChimp has claimed its spot as one of the top email marketing providers in the world. While there are alternatives, this tool remains one of the best, for many reasons:

History dating back to 2001, well before most companies began using email marketing.

Self-service support options, ensuring that you can quickly find answers to all of your questions.

Free plan for those with less than 2,000 subscribers and those who don't send more than 12,000 emails per month.

When starting a business, it's not likely that you will have more than 2,000 subscribers. For this reason, you can get started with MailChimp early on, using the tool for free as you get your feet wet with email marketing.
2. HubSpot
When it comes to marketing, sales and CRM software, HubSpot has become one of the top players.  From attracting visitors to closing customers, HubSpot brings your entire marketing funnel together. You know just how important it is for your marketing funnel to be in good working order. With this software, you have access to tools that help with almost all aspects of online digital marketing.
There is no stone left unturned, when you rely on HubSpot's all-in-one marketing software.  That's why it's a top choice for those who are starting a business.
With everything you need in one place, you don't have to pull yourself in many different directions. This will help you to achieve greater success in the early days, as you're sure to have many other tasks on your plate.
3. Trello
For those new to content marketing, Trello might sound like another social network that's popped up overnight. It's not. In fact, it's a great organization tool that can help you and your online marketing team considerably.
Trello is a tool that helps you to manage projects and stay on the same page as your team -a sound digital marketing practice if you want to save time and frustration.
For example, you can share blog posts on Trello before you publish them. This gives others on your team the opportunity to review the post, weigh in with their thoughts and make changes that could strengthen the piece before it goes live.
In the past, before the days of Trello and similar programs, email was the best way to collaborate with your team. While this is still helpful, to a certain degree, it can lead to confusion, missed messages, and frustration.
With Trello, everything related to your online marketing strategy can be shared in the same place. It only takes a few minutes to set up a board. Even better, you can quickly invite your entire staff, all of whom can jump in on the action without delay.
Trello isn't the only tool of its type, but it's, by far, one of the best. When it comes to collaborating with others regarding marketing tasks, this tool is hard to beat.
4. Hootsuite
Nobody can argue with the fact that social media plays a big part in the success of any company, regardless of size, age or industry; that social media marketing is a must to thrive in this digital era.
A tool such as Hootsuite allows you to schedule social media posts in advance, thus saving you loads of time.
There are many features of Hootsuite that work in your favor as you launch your business, such as those that assist with engagement. For example, you can:
Identify influencers for your marketing team and leads for your sales team.

Reply to comments and mentions through the dashboard. There's no reason to visit each individual platform.

Take advantage of pre-written responses.
Social media marketing is not as difficult as it sounds, especially when you rely on tools like Hootsuite. With this particular tool, you can schedule and manage social media profiles for more than 30 platforms. Imagine doing this by hand, without a central dashboard to guide you. It would be enough to frustrate even the most experienced entrepreneur, let alone a new business owner. Let Hootsuite operate like the social media marketing manager it is.
5. Google Analytics
As one of the top free tools from Google Analytics should be part of your online digital marketing strategy from the very start. It only takes a couple of minutes to add the Analytics code to your website, giving you the ability to track every action by every visitor. This is considered by many to be nothing more than a traffic tool, but it can actually have a big impact on your marketing strategy if you know what you're doing.
Take, for example, the ability to see where your traffic comes from:
Maybe you realize that a particular social media campaign is driving tons of traffic to your website. With this data, you can adjust your future strategy, in an attempt to capture the same results.
Or, maybe you find that a particular set of keywords is doing wonders for your organic traffic. Again, you can turn your attention to these keywords, ensuring that you keep these in mind as you create content down the road.
Google Analytics isn't one of those tools that you should ignore. Installing this early on is a key decision, in regards to your online marketing strategy. The data you can collect and review is extremely valuable.
6. KISSmetrics
Track, analyze and optimize your online digital marketing performance. See what's working and what's not, across all campaigns, mobile and web.
It's good that you want to spend so much time on online marketing in the early days of your business. But, do you really want to make decisions that aren't having an impact?
You need to track and analyze every move that you make, as this is the only way to focus on the tactics that are providing the best return on investment (ROI).
With KISSmetrics, you can easily see what's working and what's not, across all of your campaigns.
Take, for example, its Analytics products. With a funnel report, you can see if there are any "leaks" in your business. Here's a screenshot of what to expect:
Starting at $120/month, KISSmetrics isn't the cheapest tool on this list. Even so, it's one that you'll want to think about, as your business gets up and running.
With a variety of products at your fingertips, the insights you receive will be invaluable to your company's growth.
Do you plan on spending a lot of time on social media marketing?
While this is a great way to engage your audience and send traffic to your website, it'll only work in your favor if you have a solid plan in place.
Tools, such as Followerwonk, are designed to help you improve your social media marketing strategy, such as by digging into your Twitter analytics data.
Followerwonk breaks down its service into three distinct categories:
Find – use the tool to search Twitter bios and compare accounts.

Analyze – breakdown your follower list by bio, location, who they follow and many other criteria.

Optimize – match your strategy to follower gains and losses, to understand what type of content performs best.
The only downside of Followerwonk is that it can't be used with other social media platforms, such as Facebook, Instagram and LinkedIn. However, if you have big plans for Twitter, this is a tool that you should use often.
Even though you may not use it on a daily basis, it can come in handy from time to time. After all, it's imperative that you understand your audience.
8. All in One SEO Pack
If WordPress is your content management system (CMS) of choice, you shouldn't hesitate to install the All in One SEO Pack plugin.
A big part of your online marketing strategy should be based around search engine optimization (SEO) and this tool will ensure that you always make good decisions regarding your content and its appeal to search engines.
Some of the top features of the plugin include:
XML Sitemap support.

Advanced Canonical URLs.

Automatic generation of META tags.

Compatible with most other plugins.

Automatically notifies major search engines, including Google and Bing, of any site changes.
Even though all of these features are exciting, it's something else that has made it one of the most popular WordPress plugins of all time: its ease of use.
You don't have to make many decisions in order to get started. And, if you're ever confused as to what you should be doing, there is help to be had. All you have to do is click the "?" symbol and you're provided with more information and advice.
The All in One SEO Pack plugin has more than one million active installs. You won't have to look far to find competitors, but there's a reason why so many people use this tool. Not only is it free and simple, but it's results can't be denied. It will definitely help your website, from an SEO perspective, which is something all new businesses are interested in.
A tool that I have discussed many times in the past, BuzzSumo is a big deal for people who need to learn more about their market.
When you start a business, it's safe to say that you know a thing or two about your industry and primary competitors. But, once you dig around even more, you'll find that there is additional data that you can use to your advantage.
If you want to better understand your competition or if you want to learn what type of content performs best with search engines and your audience, you don't need any other tool by your side.
Additionally, there is high level data associated with each result.
This information can come in handy at many times, such as when you are creating content for your blog. Why guess as to what is performing best in your niche? You can use BuzzSumo to answer this question with 100% accuracy. With this search, you see that the top result has approximately 20k social shares. You now know what to strive for, if you want to achieve the same level of success.
10. Crazy Egg
Do you ever find yourself asking this question: what's working and what's not about my website?
This is where Crazy Egg can step in and provide assistance. There are two keys here:
You can use Crazy Egg to make website changes that generate better results.
You don't need much, if any, IT help to get started.
When you're new to your business, you don't want to spend countless hours dealing with IT issues. Unfortunately, this often happens when it comes to split testing. Unless you use Crazy Egg, of course.
The tool is packed with features, such as:
Heatmaps and mouse recording
Analysis and reporting

Platforms and integrations

Targeting and personalization

Research and user feedback
A tool that helps you understand what your website visitors like and don't like, so you can maximize your sales and leads, means that you have to give Crazy Egg a try. It's one of those tools that you don't know you need until you use it one time.