Yoast is a very young Dutch company. They have been making a BIG impact despite only being established in 2010.
There's one simple reason for this. Yoast is achieving their goal of giving everyone worldwide the best SEO results possible, meaning a chance to rank in search engines such as Google, Bing and Yahoo. Yoast SEO has become the go-to search engine optimization plugin for WordPress sites over the past decade.
As of 2023, it powers over 12 million websites worldwide with its advanced capabilities for optimizing technical SEO, readability, content structure and more. This comprehensive guide will provide everything you need to know to properly configure and leverage the full power of Yoast for ranking your WordPress site higher in Google and other search engines this year.
At ProfileTree, we recommend you use Yoast as one of the best WordPress SEO plugins to help you get the most out of your website.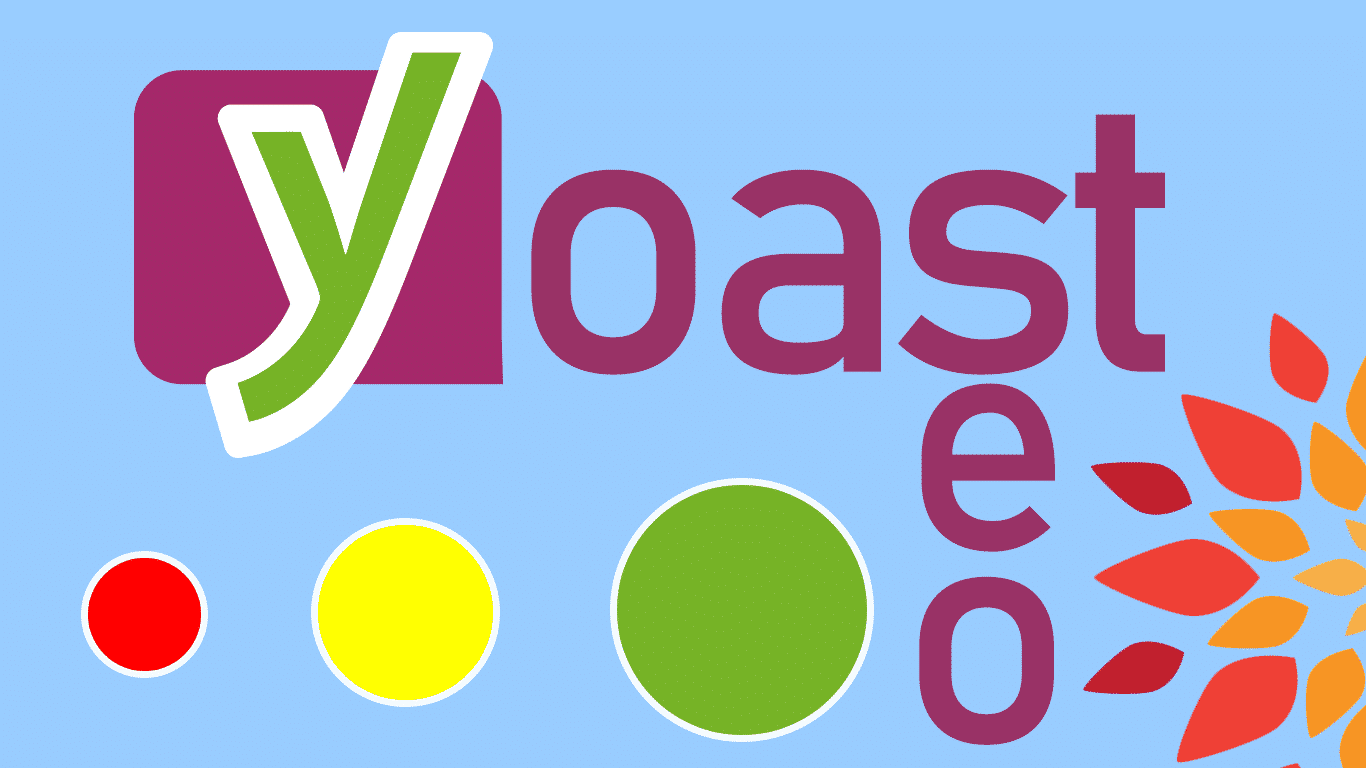 What is Yoast SEO?
Yoast SEO is a free WordPress plugin created by the software company Yoast BV in 2008. It's named after the company's founder and SEO expert, Joost de Valk. The plugin brings advanced SEO functionality to WordPress sites to maximize search visibility and ranking potential.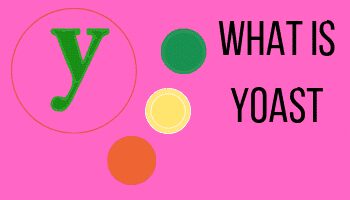 Some of the key features and benefits of Yoast SEO include:
XML sitemaps to improve site indexing
Title and meta-description optimization
Support for focus keywords and related keyphrases
Readability analysis to improve content quality
Schema structured data markup
SEO analysis, including page speed insights
Redirect manager
Integration with Google Search Console
As of 2023, Yoast SEO has over 5 million active installs, making it the most popular SEO plugin for WordPress by a wide margin. It has a 5-star rating and over 1 million 5-star reviews.
Why is Yoast SEO Important?
Optimizing a WordPress site for search engines is crucial for driving qualified organic traffic and rankings. However, WordPress alone lacks many important SEO capabilities needed for visibility and performance. This is where Yoast SEO comes in to fill those gaps.
Here are some of the key reasons Yoast has become so popular and essential:
Adds important metadata like page titles and meta descriptions that search engines factor into rankings.
Provides SEO analysis and readability tools to help create optimized content.
Allows you to easily optimize pages for target keywords and topics.
Generates an XML sitemap to make sure all pages are indexed.
Optimizes site performance with caching and minification features.
Integrates directly with Google Search Console to align optimization efforts.
No coding knowledge is needed – it is simple to set up and configure.
Comparisons with Other Popular SEO Plugins
The main competitors to Yoast SEO in the WordPress plugin space include:
All-in-One SEO Pack – Offers similar metadata tools but is seen as less advanced/intuitive than Yoast.
The SEO Framework – Lightweight alternative focused on site speed. Less robust features.
RankMath – Rapidly growing plugin with robust features, but less established than Yoast.
Overall, Yoast continues to lead the pack with its depth of features, ease of use, and integration with top SEO tools. The optimization insights it provides out-of-the-box make it the go-to choice for most sites.
Yoast SEO
There are two kinds of Yoast SEO: the free version and then the Premium version. The free version is great as it allows smaller sites to sharpen up their SEO without spending a penny.
Of course, you do not get everything with the free plan, but it is a start. Furthermore, you can get the premium version of Yoast SEO from £79 a year for one site. Below, we will outline all the features you will receive with each plan. In the free plan, you get access to the Yoast features outlined below;
Only 1 keyword
Only Google preview (No Facebook & Twitter preview)
Readability check. Calculate a Flesch reading ease score
Full control of breadcrumbs
No duplicate content
SEO in the background
The plugin is updated every 2 weeks. Making it perfect for changing of Google's algorithm
Moving onto the Premium plan. Users will access all the above features with Yoast Premium plus more.
The only differences between the free and the premium features is the previews and the amount of keywords you are allowed. Users of the premium plan also get Twitter and Facebook previews and a Google preview. The features below are the additional features you get with the Premium Yoast SEO plan. 
Gain link suggestions to other pages on your website
Content insights. Check your most used phrases
Redirect manager
Clear overview of focus keywords and SEO score (CSV export)
1 year free access to 24/7 support
Ad-free
Step-by-Step Guide to Configuring Yoast SEO
To leverage Yoast's capabilities, you must properly set up and configure the plugin upon installing it in WordPress. Here is a step-by-step walkthrough:
Install Yoast SEO from the WordPress plugin directory and activate it.
Upon activation, you'll be prompted to connect your site with Google Search Console. Highly recommended to enable key features.
Navigate to SEO > General Settings and configure options like site type (blog, news, e-commerce etc).
Under Titles & Metas, you can set meta robots settings like noodp tags.
Go to Search Appearance to assign knowledge graph images and preview snippets.
Navigate to Advanced to configure RSS and sitemaps settings.
Review each content post/page and optimize with focus keyphrase, meta description, images, headings and readability.
The SEO analysis will guide you in optimizing pages for search rankings and traffic.
You can further customize Yoast features under Extensions if needed.
Monitor traffic and rankings increases in Google Analytics and Search Console. Expand keywords and pages.
Pro Tip: Take time to properly optimize your site structure and use Yoast's site map and breadcrumbs features.
How to Optimize Pages with Yoast SEO
Now that Yoast is installed and configured, optimizing your actual WordPress pages and posts for search is easy with the right approach:
Research your focus keyword for the page using Google's Keyword Planner and related tools.
Craft an SEO-friendly title that includes the keyword early on. Yoast will check this.
Write meta descriptions that contain the keyword and compel clicks.
Analyze readability with Yoast and improve content if needed. Shoot for optimal scores.
Structure content with your focus keyphrase in mind, including relevant related keyphrases (LSIs) and synonyms. Use images, videos and schema markup where possible.
Check page analysis to fix errors and warnings impacting SEO.
Consider supporting plugins like Yoast News SEO and WooCommerce SEO.
Promote your content and aim to earn backlinks to build authority. Monitor rankings.
Use Google Search Console and Analytics data to further optimize pages over time.
By following these steps, you can continually refine your WordPress pages to increase organic traffic, leads and sales over time, leveraging the full power of Yoast SEO.
How to use Yoast to optimize a website for local SEO
To use Yoast to optimize your website for local SEO, you can:
Add your business address and phone number to the Yoast settings.
Add your business to Google My Business and other local directories.
Create and optimize local landing pages for your target keywords.
Get reviews from your customers on Google and other review sites.
How to use Yoast to improve the SEO of a WordPress blog
To use Yoast to improve the SEO of your WordPress blog, you can:
Optimize your blog posts for target keywords.
Use Yoast's readability analysis tool to make your blog posts more readable.
Use Yoast's social media integration to share your blog posts on social media.
Promote your blog posts on other websites and blogs.
How to use Yoast to create and optimize SEO titles and meta descriptions
To use Yoast to create and optimize SEO titles and meta descriptions, you can:
Use Yoast's keyword suggestion tool to find relevant keywords for your content.
Use Yoast's title and meta description editor to create titles and meta descriptions that are optimized for your target keywords.
Keep your titles and meta descriptions under the recommended length.
How to use Yoast to improve the readability of your content
To use Yoast to improve the readability of your content, you can:
Use Yoast's readability analysis tool to identify areas where your content can be improved.
Use short paragraphs and sentences.
Use transition words to connect your ideas.
Use a variety of sentence structures.
Use images and videos to break up your text.
How to use Yoast to detect and fix duplicate content on your website
To use Yoast to detect and fix duplicate content on your website, you can:
Use Yoast's duplicate content checker to identify any pages on your website with duplicate content.
Remove the duplicate content from your website, or use a canonical tag to tell Google which page is the original.
How to use Yoast to create and optimize XML sitemaps
To use Yoast to create and optimize XML sitemaps, you can:
Go to the Yoast settings page and click on the XML sitemaps tab.
Click on the 'Enable XML sitemaps' checkbox.
Click on the 'Save changes' button.
Yoast will now automatically generate an XML sitemap for your website.
Best Yoast SEO Features
Overall, there are 7 free features people get access to with the free Yoast plugin. With the Premium Yoast plugin, 2 of these features are updated, and there are another 6 features to which the user gets access.
Keyword Optimization
With both the free and the Premium Yoast SEO plugins, you get access to keyword optimization. You need to make your keyword count with the free plugin, as you only get one keyword compared to the 5 you are allowed with the premium.
With the paid premium Yoast plugin, you can use up to 5 keywords. These keywords can drive more traffic to your website, as keywords should be words people use to search for certain topics. These keywords can make your content more effective, and you will connect with more people interested in your blogs and your content.
Preview of your Page
With both the free and the premium Yoast plugin, users have access to a preview of your page in Google. This allows you to see all the content on your pages and if they look okay. Users can also access a preview of their page on Twitter and Facebook. This feature is only in the Premium plugin.
This is a great feature as you can see if your page will stand out on Google, Twitter and Facebook.
Readability Check
Both the free and the premium plugins do readability checks over all of your content. These readability checks analyse every part of your page's content and calculate a Flesch score.
A Flesch score is rated out of 100, and the higher it is, the easier it is to read. If your score is between 90 and 100, then people who are younger than 12/13 would be able to read your pages. If your score is under 30, then it is very difficult to read and understand. 
The Flesch reading score of this article is either 66.6, 74.6 or 82.6. What do you think? Read on to find out
Full Control of Your Breadcrumbs
Yoast also allows users of both its free and premium plugins to be in full control of the breadcrumbs on their sites. They do this by allowing a primary category over smaller categories.
This is good because some posts can be part of many categories. For instance, this article could be part of the 'The Internet' category and the' SEO' category, but what would the primary category be? We would say SEO as that's the main function of Yoast, although it is a tool to better your fortunes on the internet.
Yoast Duplicate Content Checker
Another great feature of both the free and premium plugins is that Yoast points out any duplicate content within your pages and articles. Google finds this duplicate content and does not understand which page this content should be part of.
Yoast allows you to choose which URL this content belongs to, therefore not confusing Google anymore. 
Technical SEO
Yoast also takes care of SEO in the background. The SEO you cannot fix yourself or see. Basically, Yoast sets out the best possible ways to make it easy for search engines to rank your site and pages.  Although you can fix this yourself if you're technical enough, I can't picture myself being that person.
Updated Plugin to keep in Check with Google's Algorithm
One of the best parts of Yoast is that their plugin is updated on a fortnightly basis. Google is always updating their SEO and ranking algorithm to cope with new and growing trends on the internet. This allows your website and many pages to be updated in line with Google's updates so you do not fall behind on ranking. One thing to note is that a valid license is needed to receive updates on the Premium plugin.
Internal Linking Suggestions
Now we are on to the Premium-only features. There are only 6 of them. If you have a premium Yoast plugin, you have access to linking suggestions. This recommends internal links within your website that could possibly be linked to whichever article you're writing. This saves time from having to search for links.
Content Insights
Contact insights show the user their 5 most used words/phrases. This allows the plugin user to match up their keywords to see if they're accurate or not. This means the topics you would like to rank for can be checked to see if you actually will. This is only available with the Premium plugin
Redirect Manager
In the premium plugin, there is the Re-direct manager. This allows deleted pages to be re-directed to other pages. This way, users of your website and pages will not get a code 44 error, which could make them leave your site. Links are also a great way to rank for SEO, as it show search engines the layout of your site.
Focus Keyword export
With the premium plugin, you can download an overview of all the SEO on your site. This is to find out what to optimize next and what needs improvement. All keywords, URLs, readability scores and titles are all looked at in this export.
24/7 Support
Along with all the features talked about above, you also get free access to Yoast's 24/7 support service. You can email their support about your plugin and about setting up. Their team is full of knowledgeable staff.
Ad-free
Premium Yoast SEO is also ad-free. With the free version, you will not receive any ads on your WordPress site
Frequently Asked Questions
Here are some common FAQs about using Yoast SEO for WordPress:
Is the free version of Yoast SEO enough? The free plugin provides robust functionality for most sites. Premium adds more features like multiple focus keyphrases and expert support.
Does Yoast work with all WordPress themes? Yes, Yoast works seamlessly with all properly coded themes. It may require tweaks for compatibility with some drag-and-drop page builders.
What's the best way to optimize images?
Use descriptive filenames and alt text focused on your keywords. Enable Yoast to auto-generate image SEO.
Should I delete the default WordPress SEO plugin? Yes, deactivate the native WordPress SEO plugin to eliminate conflicts before activating Yoast.
Does Yoast help with site speed optimization? Yes, Yoast analyzes page speed and provides caching/minification features to help improve performance.
Overall – Should You Use Yoast SEO?
Overall, we believe that Yoast offers a fantastic service. Without the help of Yoast, ranking your sites on search engines would be 10 times more difficult, so it will always be great for that. The features they give you, even for free, allow you to rank in search engines well, so even if you can't fork out the money, you still have something. The premium plugin just gives you that extra push.
Yoast SEO remains the top search optimization plugin for WordPress users looking to improve their organic traffic and rankings in 2023 and beyond. With this comprehensive guide, you have all the information needed to leverage Yoast to maximize your site's technical SEO, readability, content structure and more properly. Be sure to analyze competitor sites as well, using tools like SEMrush to identify optimization opportunities. With the right application of Yoast SEO, your WordPress site can better attract qualified visitors and stand out in search engines like Google against the competition this year.
Oh, and did you think I forgot to tell you the Flesch score of this article? The score is 74.6. Pretty good, right?