Competitive keywords are one of the main parts of the Search Engine Optimisation lingo. They are the heart and soul of blogs, website content, and SERPs rankings. Moreover, understanding and targeting the correct competitive keywords is a potential advantage for any business.
SEO and content friendliness for search result pages are not exactly an easy win. In a world where digital platforms are essential branding elements for all businesses, it has also become necessary to develop a thorough SEO content strategy that highlights competitive keywords and topics.
What Is Keyword Competition?
Keyword competition is sort of a war between advertisers bidding for a certain attractive keyword.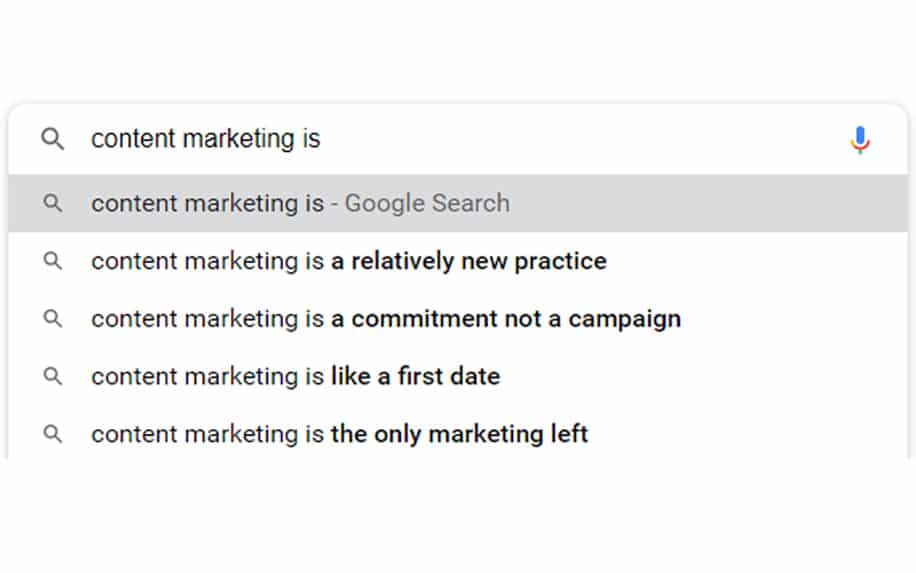 Each party equips itself with the necessary tools such as Keywords Planner and relevant SEO content.
In PPC, the competition is all about better ad positioning, i.e., the number of bids on keywords is the sole determinant of the popularity of this word. Therefore, there are phrases with high and low competitive rates.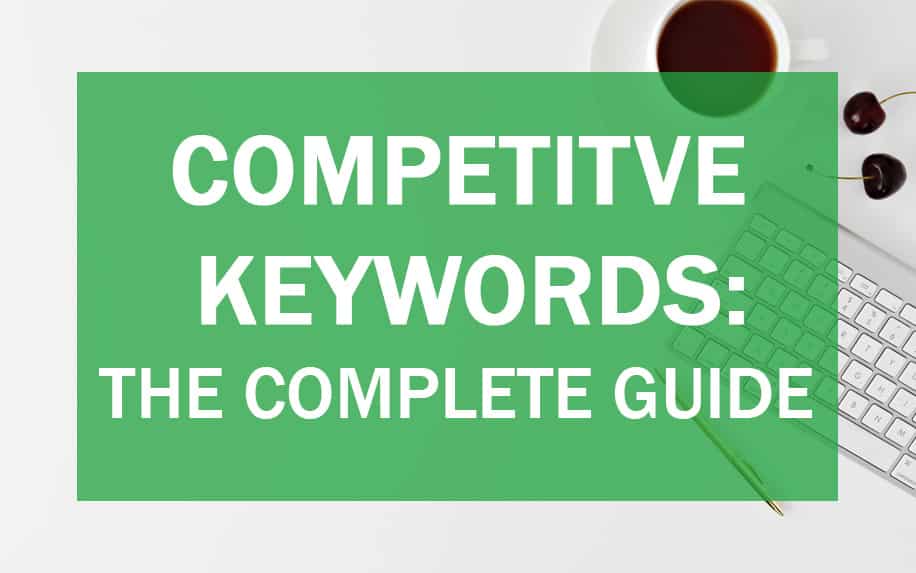 According to Google, competition is the number of advertisers worldwide bidding on each keyword relative to all keywords across Google. In the "Competition" column, you can see whether the competition for a keyword idea is low, medium, or high.
Competition does not relate to the organic search results in Google, but it's related to the number of advertisers bidding for that keyword. Google indicates it as "high," "medium," and "low"."
To further understand the mechanism of ad positioning, one must familiarise himself with Keyword search tools, and terms such as Search Engine Optimisation (SEO) and Cost Per Click (CPC).
Cost-Per-Click (CPC)
As Wordstream has put it, there are many reasons why advertisers should prioritise their CPC with competitive keywords in Search Advertising. CPC determines the financial success of paid search campaigns.
Moreover, CPC affects the return on investment (ROI). It helps advertisers determine the level of quality they're getting as well. Typically, the correct utilisation of CPC can help get inexpensive and valuable results which improve reach and increases sales.
Naturally, keywords with high competitive numbers require higher bids from advertisers. On the contrary, when keywords have low competition, bidders will spend significantly less amount of money to get clicks for their keywords.
Deciding on the most suitable competitive keywords can be hectic. The search for key phrases that are exact, budget-friendly, and popular among target audiences is not exactly a walk in the park. Therefore, free keyword tools and paid ones alike are designed to facilitate their comprehensive procedure.
For example, Google's Keyword Planner is great for giving advertisers ideas and intel on how to select relevant keyword ideas.
High VS Low Competitive Keywords
In a nutshell, high-competition keywords are words used by countless bloggers and ad outlets, these contenders already give a good ranking on search engines. Working with this type of keyword is tricky.
New advertisers must make sure that the popular keywords they're seeking are truly crucial to their business's success. Then, they have to weigh the financial cost against possible merits.  
On the other hand, low-competition keywords are the ones with fewer mentions on search engines. Existent competition may not be using the exact keyword. Low-competition keywords are a great opportunity for better rankings, values, and costs.
Choosing low-competitive keywords can do wonders for one's ad positioning:
They are easier to rank.
These keywords can improve traffic and help businesses and website owners learn a lot about conducting keyword research.
The correct ones ensure better rankings on highly competitive keywords with massive bids around them.
How to Find Low-Competition Keywords?
There are many elements put into finding the right keywords. Many efforts are dedicated to SEO content and appealing to search engine results pages (SERPs). However, advertisers usually neglect the significance of finding low-competitive keywords.
Focusing on the following points can alter the keyword search completely.
Looking for Business-Related Topics and Keywords
Finding relevant keywords is not complicated/ It takes a bit of good research and a deep understanding of the target audience, including their needs and priorities.
Michael Martinez of SEO Theory and Analysis Blog has this to say;
"Assuming I need to make a quick review, I look at the advertising associated with the query results. If it's substantial and promoting relevant domains (as opposed to "broad match" advertisers), that's a signal a query is competitive."
Focus on Low Competition Keywords
These directions should stem from one's great understanding of their website's competitive power or edge. Playing to one's strengths could heavily improve the website's rankings on Google. Moreover, competitive keywords and SEO are complementary elements to SERPs rankings.
Pro tip: study the nuts and bolts of the website and determine the most powerful topics and keywords to go for. Next, start promoting these keywords. Practically speaking there's no rock bottom or ceilings for competition. Following one's gut usually is everything.
Fortunately, help is around the corner. Keyword tools such as Alexa's Keyword Difficulty Tool assist advertisers in finding suitable long-tail keywords that will improve their rankings on SERPs significantly. The software uses a person's input to find relevant key phrases, and determine keyword competitiveness in relation to the website's competitive power.
Browsing through the tool's list of ideas is like finding a big fish in a little pond; the results can be incredible.
Talking to the Target Audience and Noting Their Feedback
Having a rich stock of information about the targeted segments, their trends and needs is a goldmine of potential business and SEO ideas. The next best thing is consumer feedback and complaints. These comments are the best indicator of the business and how the market is functioning currently.
Thinking Like a Customer, Acting Like a Business Owner
Monitoring the ever-changing consumer behaviour and search patterns on Google as well as other search engines or social media platforms is key to understanding the latest consumer trends. Take for instance the rise of voice search, or the immersing of long-tail keywords, new tools such as chatbots and machine learning along with updates to oldies such as email marketing.
Therefore, putting oneself in the customer's shoes can save businesses a great deal of work, and costs. For example, people usually inquire about reviews before purchasing. They look for attractive attributes such as warranties, ease of use, and honest values.
Noting Social Media Trends and Language
Social media outlets help businesses find the best competitive keywords. Not only that, but they also enable them to further understand the way their target audience think. Social platforms such as Facebook, Twitter and LinkedIn have become an essential part of one's daily internet usage.
Therefore, they turn to them to ask for advice and recommendations in the most casual way – almost identical to speaking in real life. Intelligent business owners get that and use it to their advantage. They use the information found on Facebook and Twitter to extract viral keywords and improve their SEO content and try to tailor it to what people like nowadays.
User-generated Content (UGC)
According to Webopedia: UGC "is used to describe any form of content such as video, blogs, discussion from posts, digital images, audio files, and other forms of media that were created by consumers or end-users of an online system or service and is publicly available to others consumers and end-users."
Much like the aforementioned point, UGC takes social media monitoring to a whole new level. Facebook, LinkedIn, and Twitter are good indicators, however, there are other websites, most famously Quora and Reddit which are dedicated to inquiries, debates and answering questions.
A business that relies on Quora for instance to enrich its business research has its work cut out for them.
How Do I Find the Best Keywords for SEO?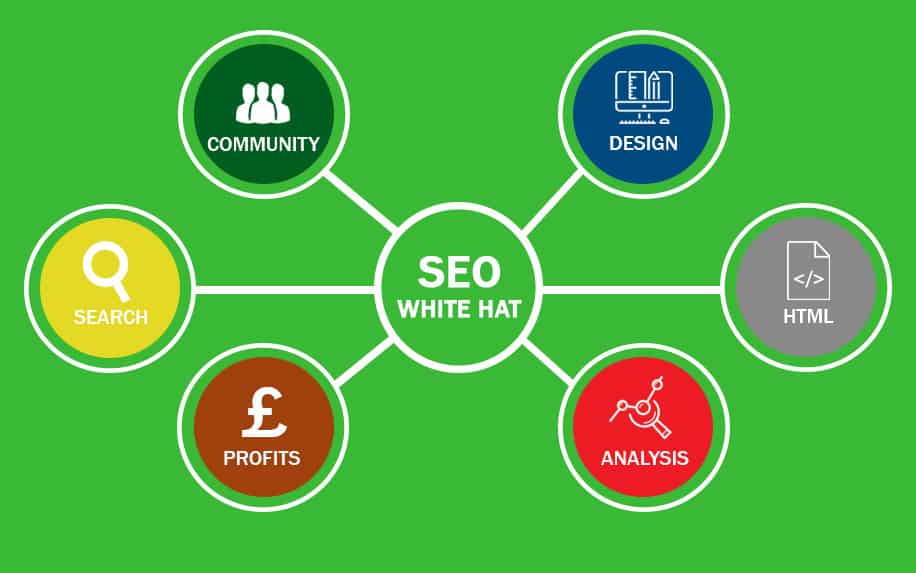 Follow Topic Buckets
Topic buckets are relevant keywords and sub-categories that users are naturally interested in if they invest in the primary topic. For example, if the topic is "facial cleansing" then ultimately the users will be intrigued to read about DIY facial cleansers, toners, gentle scrubs and masks. Paying attention to these untapped kinds of keywords will improve the SEO and ultimately result in better ranks in SERPs.
HubSpot shared a valuable trick which entails using keywords that direct users to a website to their advantage. To do so, one must get help from tools such as Google Analytics or HubSpot Sources.
By repeating this research technique on several topic buckets, content creators and website owners will have a stock of information that can be used to improve their content.
Related Search Terms
One of the easiest, most efficient ways to find relevant topics or questions is by checking the "people ask" and "related searches" on Google. Just search for any specific topic and note those two helpful sections.
Typically, the topics included in these sections are the most popular terms in comparison to the initial searched topic. They might be about the same topic or have great relevance to it.
What Is Keyword Difficulty in SEO?
As the keyword's value increases, so do the difficulty to rank it on SERPs.
According to Moz's Keyword Research Tools' metrics, the following elements contribute to deciding competitive keywords:
Domain Authority
Page Authority
Citation Flow
Trust Flow
The calculation process utilises each of the previous parts in the following steps:
Determining the Link Profile Strength (LPS) using Moz metrics.
Using different weights to ensure the results are as real as possible.
Combine high, as well as low LPS values to calculate accurate overall the right metrics, and keywords.
Ranking of high or low authority of a website is irrelevant when using keyword SEO competition or difficulty.
Check their rankings for interesting keywords.
According to Moz, "while Difficulty and Volume are great indicators of a keyword's potential to rank high, with the new features Google has added into the SERP landscape, another important score is necessary to consider.
How to Focus on the Keywords that Matter?
According to HubSpot, "Just because a keyword is important to your competitor, doesn't mean it's important to you. However, understanding what keywords your competitors are trying to rank for is a great way to help you give your list of keywords another evaluation."
One way to go would be to never neglect the keywords competitors seem to care about, but more importantly, it's crucial to improve the ones they are not interested in, too. The latter keyword type constitutes a great opportunity for businesses to get ahead of their challengers.
How does one stalk their competitors' rankings? Firstly, research teams can manually check for keywords from various browsers and monitor where their competitors stand in SERPs. On the other hand, there are task-specific tools such as SEMrush that can easily show the top keywords for each domain entered.
Making sure that the business understands SEO trends is necessary for the success of its digital exposure. SEO techniques are changing; from voice search to long-tail keywords, there's no better way to ensure that a company is on the right track than by paying close attention to these constantly developing schemes and advancements.   
Using Google AdWords Keyword Planner Saves Time and Effort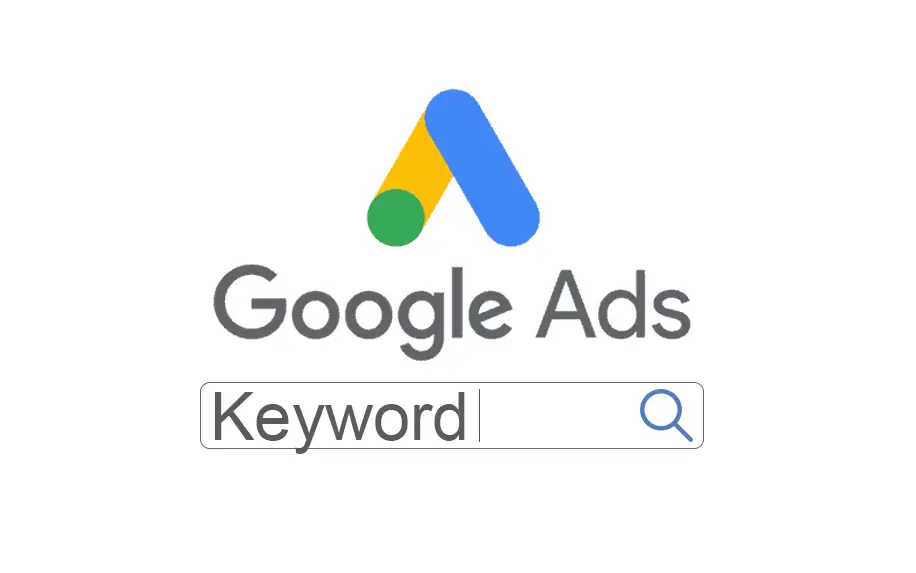 According to Google, there are two key benefits to using Keyword Planner:
Researching keywords,
Getting historical data.
All advertisers have to do is set up an AdWords account, it's always recommended to refer to Google Trends to compensate for info that AdWords cannot obtain.
How to Create an SEO Strategy Full of Competitive Keywords?
SEO is one of the key players in brand visibility today. Digital marketers understand that crafting SEO content is no longer optional. As a result, competitive keywords rose to power and specialists started to study the best features and tools to cultivate a great knowledge of them.
Making a List of Topics
Starting slow and focused is better than taking haphazard moves towards crafting content. Before creators begin to prepare their content, they have to have a list of possible topics to cover so they can never run out of interesting references or ideas. Of course, it goes without saying that these ideas should adhere to the latest trends on the Internet.
It's advised to narrow down the selection to ten to 15 topics at maximum. The selection should include each keyword search volume and competition (Tip: use a keyword tool to identify this info).
Go Long Tail After Short Tail
After preparing the short-tail list, proceed with creating long-tail keywords that complement the short ones. These keywords are most likely sub-categories of the same main topic. By making sure to cover as many possible keywords as possible (i.e., the suggestions appearing in the keyword tool) SERPs are more likely to include the domain.
Dedicating a Page for Each Topic
Rankings for SEO are hard. But there are ways around it. Attempting to rank for several keywords on one page isn't realistic. However, the next best thing is to dedicate an entire page for just one topic including sub-topics that will benefit the readers as well as improve the rankings too.
According to HubSpot, "The number of topics for which you create pillar pages should coincide with how many different products, offerings, and locations your business has."
Blogging Is Your Shortcut
Blogging is brilliant for locating the correct keywords and suggested relevant phrases. It's the easiest method to attract search engines into recognising the domain. All service providers and companies have adopted blogs as an active part of their websites.
Google doesn't take jammed keywords seriously. It's recommended that bloggers and SEO writers steer clear from using long-tail keywords excessively. They do make the blog look unnatural.  
Write a Weekly Blog to Develop a Valid Page Authority
In a nutshell, this step is like showing Google that the website is worthy of its attention. Writing frequently about recent trends and interesting topics can also improve SERPs results and convince Google to use more links from a certain website domain.
Google recognises when a website is only trying to appeal to it, instead of primarily focusing on providing intriguing content that responds to the target audience's needs and interests.
Link-Building from Your Website
Connecting several internal links on the same website can do wonders. This method improves page authority and allows SERPs to notice the website domain a little more.
Making sure to cultivate content that others can use as a reference or share on social media is a great way to attract more inbound links.
Staying on Top of SEO Trends and Practices
As said before, SEO news is constantly changing and staying on top of them means that the website will never lose its good SERPs and rankings. Luckily, software and how-to guides are produced every other day and keeping a close eye on the latest trends won't be such a hard task.
Last but not least, make sure to also update the SEO strategy in general, including the keywords featured as well as the style of blogs produced.
Conclusion: Make Sure You Stay Up To Date
As mentioned, understanding competitive keywords and how to use them to enhance the SEO content strategy help businesses win the approval of search engines and increase their positioning on SERPs.
Taking decisions based on the value of CPCs, the competitiveness of keywords and the right target audience reach is the best implementation of a successful content strategy.
There are many ways to retrieve competitive keywords. Starting with the basic ones such as referring to keyword tools, and moving on to more complex ones such as acquiring relative topic buckets. This narrows down short-tail keywords and then gets efficient long-tail ones to use as a compass for blogs and posts.
Finally, to ensure that the business is up to date. Make sure to subscribe to the latest software and SEO news feeds. You should also bring your research and business development teams up to speed with the newest trends and advancements as well as keep an eye on social media and changing consumer behaviour.
All of these factors will, directly or indirectly, facilitate the process of extracting valuable competitive keywords.
Above are useful tutorial videos on how to set up some key Google accounts that will help and support your SEO and keyword efforts. We also offer a range of expert SEO services within our digital agency. If considering expert SEO help – do reach out to our team.