What is Competitive Analysis? Look at it this way: competition is good for your business and can help to really awaken your inner entrepreneur by helping you become more creative in your product/service design and marketing strategies.
While you should stay in line with the marketing strategies outlined in your business plan, it's important to keep a sharp eye on the business strategies that are helping your competitors beat you.
That's why you should monitor your competition and keep monitoring their activities on an ongoing basis.
By learning what your competitors are doing, their perception of the market, and the marketing tactics they use, you'll have acquired a competitive advantage. That's is competitive analysis.
How to make this work for you? Read on…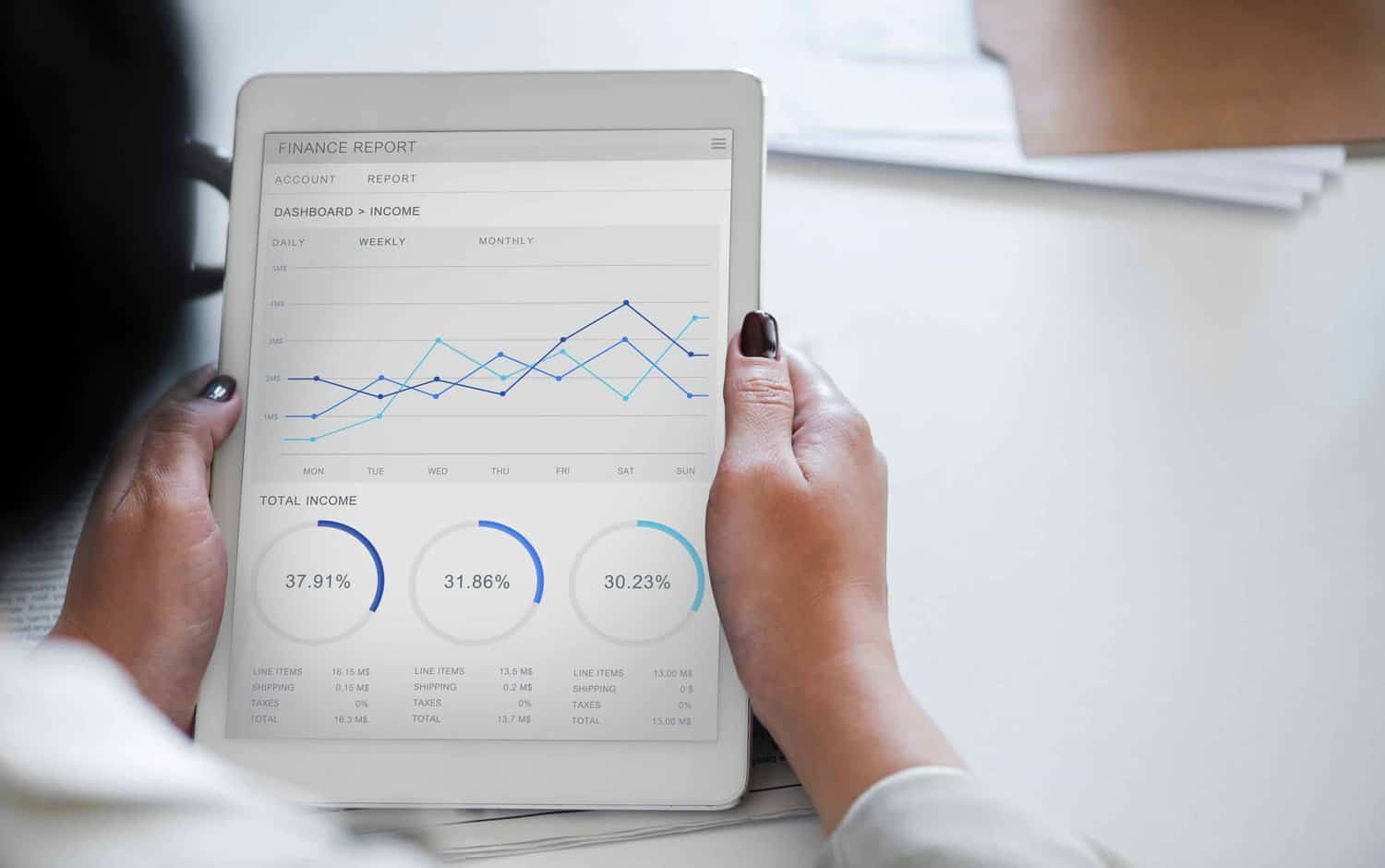 Competitive Analysis Meaning
Competitive Analysis in marketing is the process of assessing the competitive environment in which your business operates (or wishes to operate) so you can establish the strengths & weaknesses of your business plus those of your competitors.
It also includes learning the demographics and the desires of the marketplace customers and the tactics/strategies you can use to improve your position in the marketplace.
Also, the meaning of competitive analysis touches on the need to establish what's hindering your entry or success in the industry and the barriers you ca to gain a competitive edge.
Competitive Analysis Benefits to Your Business
According to a study by Conductor involving 467 marketers; 74% (nearly three-quarters) of the participants agreed that competitive analysis is 'important or very important' to a business. Surprisingly, around six out of ten marketers (56%) admitted they weren't good at competitive analysis.
Ignoring competitive analysis in marketing is similar to ignoring directional road signs while you're a keen driver. There's a direct correlation between competitive analysis and higher conversion growth.
Revisiting the study above, 44% of those marketers who reported high growth conducted competitive analysis, compared to the 30% of the respondents who did so but noted slow growth.
The chances are a high number of the thirty-percent marketers who reported no or low growth with the competitive analysis is part of the team that's not good at it.
Helps you to avoid being complacent and become more adaptive, innovative and improve so you can compete effectively

Enables you to determine your strengths and weaknesses

A significant competitive analysis benefit is that it helps you how to capitalize on your competitions' strengths and take advantage of their weaknesses

Makes it possible to identify and adopt new market trends

Acts as a motivating factor for improving your products' catalog
Your Step by Step Guide to Conducting a Competitive Analysis – Like a Pro
Businesses use different competitive analysis models to learn about other businesses. Provided you understand the key objectives, the approach or competitive analysis models you employ is a non-issue.
Step #1: Identify and Create a List of Your Top Competitors
Who are your chief competitors in your specific business? It doesn't matter what business you're operating; every enterprise has those competitors that they feel they may never stand. And despite all the strategies you adopt, such a business remains a magnet for your potential customers.
Other than listing your competitors, don't forget to include some information regarding the companies that may be entering the market later this year or next year. Once your list is complete, go ahead and highlight the companies that present the great challenges.
Since most of the companies can be found online, it's pretty simple to identify your competitors. So, to find out who your key business competitors are;
Conduct a Google search of your product or service and the top companies will appear
SEM Rush is also another tool you can use to find your top competitors
Google Trends, SimilarWeb, and Alexa are also great tools to identify your competitors

Ask your customers to tell you what other business they would consider for the same product or service

Attend the latest industry conferences and check a list of the presenters or companies running booths

You've got a comprehensive list of your top competitors now. The next thing is to rank them into categories depending on the type of competition they pose. In that case, you'll end up with three categories: primary competition, secondary competition, and tertiary competition.
Primary Competition –
Businesses targeting the same audience or offering similar products, or both
Secondary Competition –
Competitors offering either a high or low-end version of your product. Or maybe selling something similar (like a different brand of smartphones) to a diverse audience.
Tertiary Competition –
Businesses related to yours and will come in handy when you want to expand your product catalog.
Step #2: Examine Your Competitors' Marketing Plans
After identifying and categorizing your business competitors, it's time to check the strategies they use in marketing their products and services. Snooping at their ads on their sites and other promotional platforms will help a great deal. Look at your competitions' sales approaches and their target markets. What do you learn by exploring your competitors' marketing plan? You'll learn;
How they allocate their budgets on running adverts and other promotional efforts.

The audience on which your competitors focus their marketing efforts

The platforms they use to reach their target customers

Updates/trends on the products and pricing

New and better product/service distribution channels

Branding overhauls
So, how do you go examining your competitors' marketing plans? Here are a few things to keep an eye on;
Business Website
Start by checking their website. What's the first impression you get when you look at the website? How is the website design? How attractive is it and is it optimized for mobile? Check how they post and do their content marketing. Make sure you don't forget to look at the customers' review on the website, testimonials and other interactive tools they use to enhance their customers' experience.
Social Media
Social media presence is increasingly becoming an integral tool for companies to interact with their users and fans. Look at your competitors' social media channels such as Facebook, Twitter, and Instagram. Pull a few of their posts & photos and take a look at the comments to know who follows them. How do they engage their followers? Determine how your rivals are using social media and the way they integrate it into their product/service marketing strategies.
Print & Online Ads
In this digital era, most businesses have turned to online directories for marketing. But print ads in newspapers, magazines, and brochures are still powerful. Take a close look at your rivals' marketing mediums and focus on the features on which they emphasize. What strategies do they use to encourage their potential and existing customers to respond to their marketing messages?
SEO Structure and Strategies
A quick analysis of your competitors' content reveals that they're offering the same type content as your business, they frequently update it just as you do and it's high quality. But then, what is it that they do differently to attract all those customers? The chances are high your competitors' Search Engine Optimization structure is pretty on point.
Now check how your business rivals are incorporating keywords into the content. What keywords do they use? Successful businesses know how to integrate keywords into the content, title, internal links, image alt tags, etc.
Rather than limit yourself to high-search volumes, target the long-tail keywords that have a low search volume, low competition, but very powerful.
Promotional Events
Dig deeper to know what other promotional efforts your competitors are using. Probably they're offering free webinars, downloads or participate in charitable community events as part of local community outreach interwoven with marketing.
Step #3: Go Full Throttle with Competitor Profiling
If you want to learn what exactly makes your competitors stand out, then you've got to dig a little deeper, a process we'll call competitor profiling. That implies you should create a profile of your rivals' business detailing information regarding the background, competitive advantages, employees, pricing strategies, their financial abilities and of course, their strengths & weaknesses.
Product Pricing
You understand the competitors marketing strategies. Competitive analysis examples require that you learn the aspects that make the product pricing of your rivals tick. Pricing is a crucial determinant of the business success irrespective of the industry.
Monitor the pricing strategies of your competitors to determine the position of your pricing if you need to make some improvements. The secret to mastering the pricing game is learning to achieve a price balance for the sake of both the business and the market.
You'll drive away your current and potential customers to the competition if you set the price of your products or services too high. In the same vein, your business would lose the necessary revenue if you fix the price too low. While at it, make sure the value of product or service you offer justifies your pricing.
Competitive Advantage
Establish what makes your competitor stand in out in the crowd. What are those aspects that help the business perform better than you and the others on the list? Could there be things they offer that you don't? What products or services do customers prefer buying from your rival? Providing high-quality products or offering better services are the top ways businesses use to compete effectively, according to the NFIB survey.
Step #4: Outline the Strengths and Weaknesses of Each Competitor
By now, you've conducted ample research on your competition. The strengths and weaknesses will act as an analysis or summary of the hours of research. Create a worksheet and list the strengths as well as weaknesses of your competitors' business.
A quality, competitive analysis example features a list of the companies' weaknesses and strengths under at least five areas that include product, promotion, pricing, distribution, and advertising. Look at those strengths and determine your ability to meet or exceed them.
In like manner, the competitor's weaknesses should present an opportunity not only to learn but also exploit so you can gain a competitive edge.
Step #5 Watching Out for New Competitors & the Market Outlook
Take a quick look at the current and future market for your product. If the market for your product or service is on an upward trajectory, then it's possible there are still more customers to reach. You should expect to face stiff competition if the market for your product is leveling down. And if the product market is splitting into niches, you might want to rethink whatever product you have on offer.
While focusing on your current competition, don't forget to watch out for new rivals especially if you're in a relatively easy industry to break into. Make sure you close all the loopholes your competitors might exploit.
Potential Pitfalls When Conducting Competitive Analysis
Narrowing the competitive analysis to only a few competitors

Having an extremely shallow definition of competition

Using a narrow scope of analysis

Failing to consider substitute product/service offers into the competitive analysis model
Summary: The Competitive Analysis Bottom Line
In any business, there'll be advantages you might not readily see but – if exploited – can boost your position in the market a great deal.
The best way to know how your business stacks up against the competition is by researching. Competitive analysis benefits are many, with the major advantage being the ability to determine strengths and weaknesses of your business rivals.
It should help you learn from your rivals' best strategies and use their weaknesses to beat them.
Good luck!
Our FREE ProfileTree knowledge archive… Keyword Analysis | Content Analysis | Comparative Market Analysis | Website Analysis | Competitor Analysis Tools | How to get into Marketing | Video Marketing | Marketing Qualifications | Viral Marketing | Online Marketing Tips 
Unmissable QUICK READ What Is? guides… Display Advertising | PPC | eMarketing | Google Analytics | Copywriting | Affiliate Marketing | Conversion Rate | Marketing mix | content plan | Organic Reach | Hashtag | Unique Selling Point | Google Hangouts | SEO Audit | Keyword Research | Catchy Business Name | Lead Magnet | Personal Development | TweetDeck | UX Design