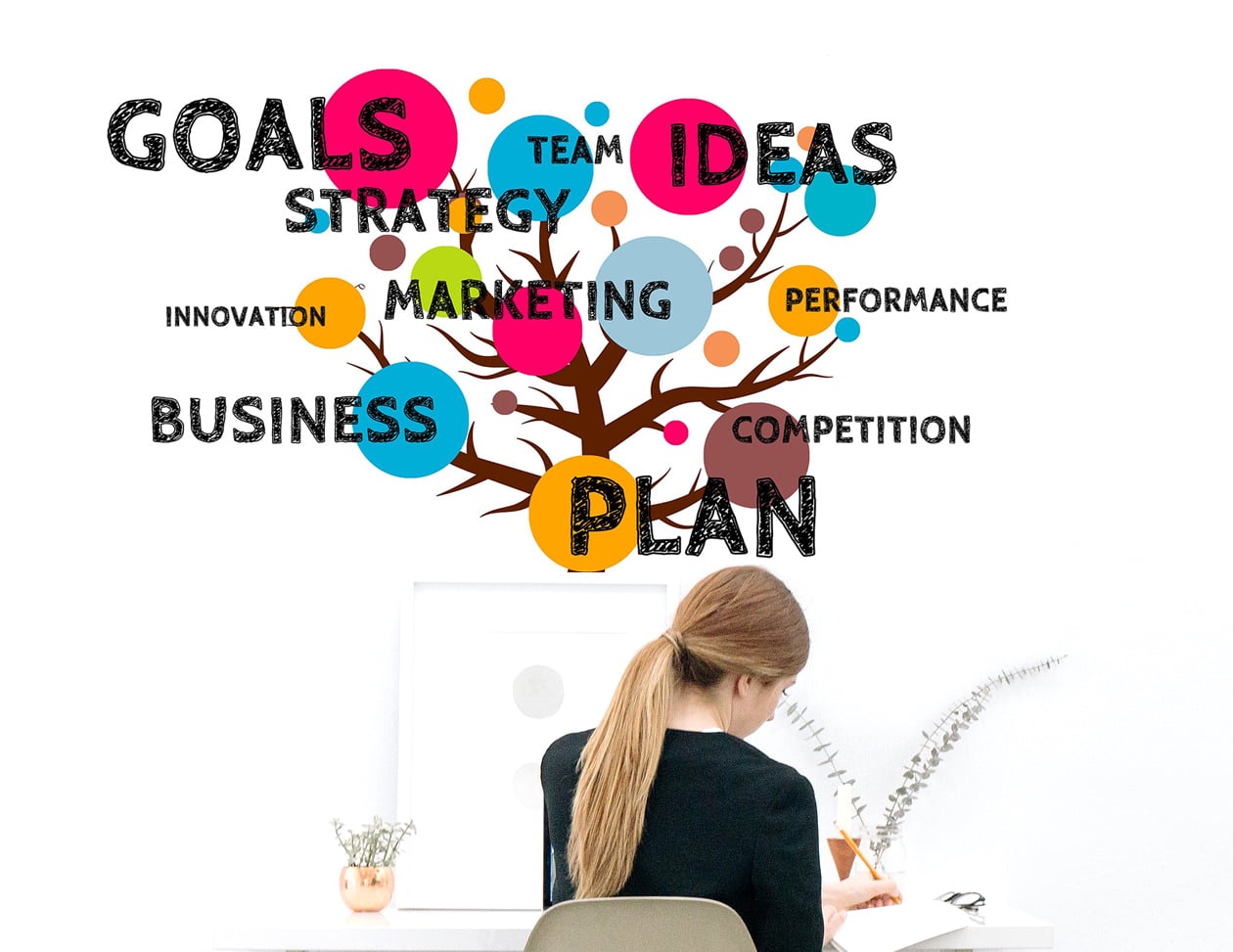 Are you thinking about dropping your nine to five routine and starting your own business? If so, the first idea that may come to your mind is what your business project will be about. Starting entrepreneurs, whether they are starting a low investment business or a medium-sized one, find it difficult to find entrepreneurship ideas. From artistic businesses to product sales, here are ten entrepreneurship ideas and some tips to apply them.
Entrepreneurship Ideas #1: Career Coaching
Do you want a job where you can change people's lives? Do you like the feeling when you experience a positive influence on those you deal with? Maybe you should consider career coaching. Career coaches are outstanding talkers and charismatic people. There are many people out there struggling with finding a job. There are fresh graduates who are lost and trying to discover what they are good at. In addition, many middle-aged employees are aiming for a career shift and do not know where to start, you can be the one to help them find their path. Career coaching is a great idea for those who do well in building communities.
Entrepreneurship Ideas #2: Online Retailing
There is something very attractive about making sales. For some, it is their natural gift to sell things. Why not take your store to the digital world? Online retailing is growing rapidly, in fact, some big names are closing their stores and shifting to online shopping. This is easy to explain; people are busier now than they were twenty years ago, so it is a lot easier for them to order online. Establishing an online retailing business can be a great idea. All you need is a website and some marketing skills. You can easily develop your digital marketing skills and understand how to succeed at e-commerce.
Entrepreneurship Ideas #3: Event Planning
For multi-taskers and those who like to be outside making things happen. Event planning is a great option. If you can put up with your clients' demands, have a detail-oriented personality and you enjoy organizing parties, you can be an amazing event coordinator. Individuals, corporations, schools, and even churches need event-planning services; it will not be difficult finding clients. However, you need to be unique and distinguish yourself from other businesses through punctuality, commitment, and organizing quality events.
Entrepreneurship Ideas #4: Home-Based Food Services
Are you one of those who spend hours bragging about how good their food is? If you spend hours looking for new recipes online to try them out in your lab, why not turn your passion into a money-making business? This is a low investment business that can target endless kinds of customers; everyone needs to eat.  Employees, busy housewives, children, and even seniors love to grab an easy, delicious meal. Moreover, this can be your first step towards owning a restaurant. If more people love eating your food, you can surely grow your business. An accomplished business idea is that which you can grow and develop. Home-based food services is absolutely one of those.
Entrepreneurship Ideas #5: Virtual Assistance
All corporate and business owners need secretaries; nowadays, this job can be done online. You can start up a small company where you can offer your administrative services to busy CEO's and companies. The tasks may include answering phone calls, replying to emails, arranging appointments and meetings, or data entry. You will need to hire a good team who can handle these tasks. Organization and accuracy are crucial to the business of virtual assistance.
Entrepreneurship Ideas #6: Teaching
It seems that teaching will never go out of fashion. Private tutors and online educators are in high demand. A good idea for a start-up business would be establishing a teaching center where teachers of different subjects can offer their help to clients. The best thing about teaching is its flexibility. It can be done online, in private, or in an educational center. Your target market includes a variety of age groups. There are also endless subjects that people want to learn about. The subjects may be academic such as languages or mathematics, artistic like painting or music, technical such as coding, or even developmental like soft skills.
Entrepreneurship Ideas #7: Social Media Consulting
We spend hours on social media for nothing in return. If social media is your field of expertise, you should definitely start a small social media agency. As mentioned earlier, digital marketing is a must nowadays. Many start-up businesses, or even established ones, hire digital marketing agencies to help them build a fan base online. Social media is one of the most popular digital marketing channels, handling a business account on social media can be financially rewarding depending on your profile. Luckily, this is an area of development. You can always learn more about social media and digital marketing.
Entrepreneurship Ideas #8: Design
For aesthetic dreamers who can design and create worlds in their mind. This can be more than a past-time. There are all types of design: interior design, fashion design, graphic design, mobile app design, web design, and logo design. Select the field of design that matches your background experience and your interests. If you have a good technical background knowledge, do not go for fashion design. Online courses can be beneficial to mastering any type of design.
Entrepreneurship Ideas #9: Senior Care Provider
There are many day-care and babysitting services out there, we tend to forget that seniors need assistance as well. Many seniors can manage to continue living alone with some assistance offered to them from time to time. Family members would feel relieved to know that there is a trusted business that can offer help to their beloved old ones. Although this may sound like a huge responsibility, some people feel good about having a business that makes a difference while making money. Services may include preparing meals, picking up laundry, providing a mobile salon, or giving the elders company during walking or shopping.
Entrepreneurship Ideas #10: Fitness and Nutrition Consulting
Due to our modern lifestyle, obesity is becoming a threat to many. People are more aware now about the importance of a healthy diet. If you can offer nutrition advice and provide clients with custom-made nutrition plans, you can make money out of that. Gym freaks can be great online personal trainers. Yes, you read that right, online personal training exists. Your online fitness programs may find clients across the globe. Furthermore, this is another area of development. Your business can grow to become a fitness center, who knows? Getting a certificate of nutrition or fitness training will surely make your business look more professional and credible.
Bottom Line
Whether or not you choose one of the ideas mentioned here, the best piece of advice would be to choose an idea that you are enthusiastic about. A lot of people may not know this, but running a business is a lot harder than a regular job. It requires more commitment and you will need to invest more time and effort. Choosing an entrepreneurship idea that you are enthusiastic about will keep you going when you face challenges. Studying and planning are two major keys to succeeding as an entrepreneur. Without studying and working on yourself, your business will go nowhere. Finally, a golden tip is to begin small then develop your business gradually; this will make your business grow slowly but steadily.