A2 Hosting
are a web hosting company based in Ann Arbor, Michigan. They were established in 2003 and the name A2 came from the name of the city it was founded in. Since their establishment A2 now offer hosting for many applications and services. The applications A2 offering hosting for to name a few are
Joomla
, Drupal,
Magento
, OpenCart and
WordPress
since 2014. Around the World, A2 have four data centres. They have two in the US, one in Ann Arbor in Michigan and one in Arizona. The other data centres are in Amsterdam, which is their European datacenter and Singapore which is their Asia datacenter. Apart from WordPress and managed WordPress hosting, A2 also has plans for shared, VPS, Re-seller, cloud and dedicated hosting.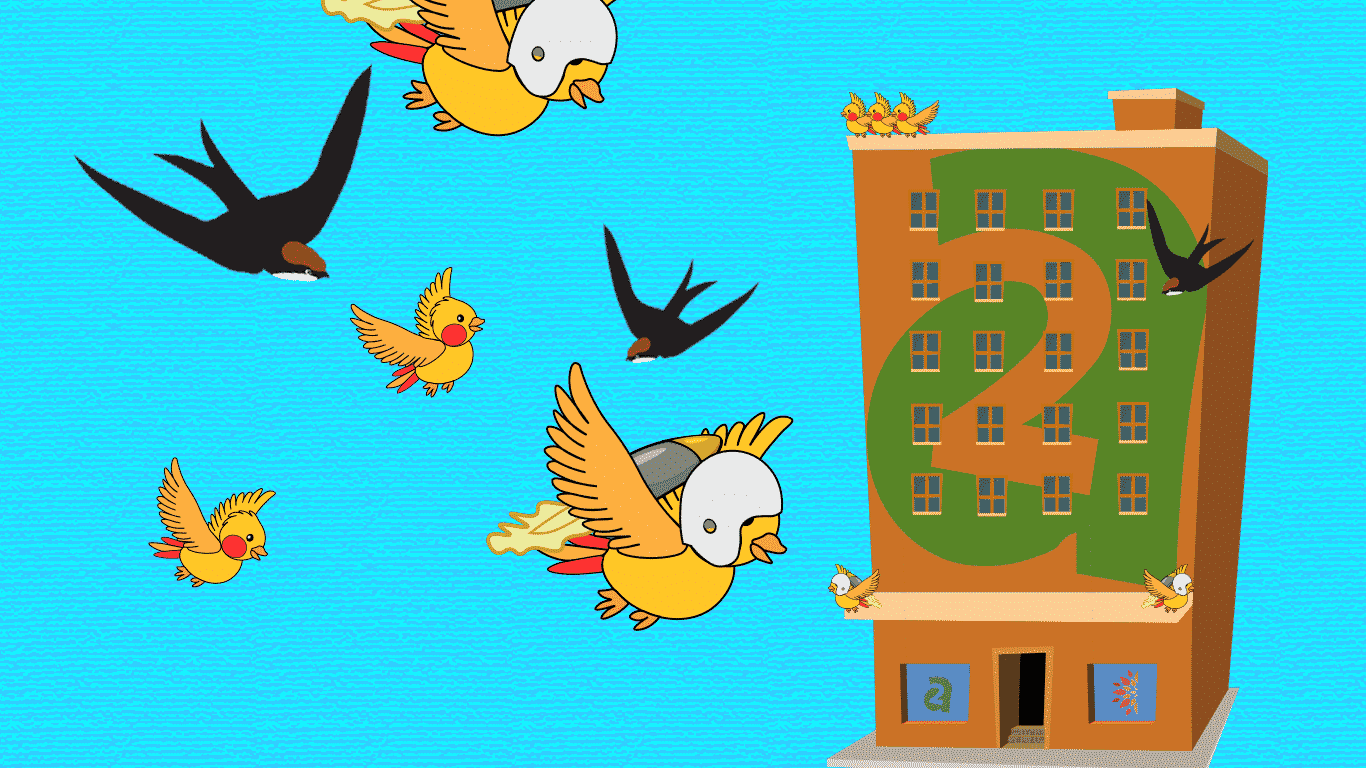 A2's Plans for WordPress;
Altogether for WordPress A2 have four different individual plans. All the plans differ in features and price. The plans are called the lite plan, the swift plan, the turbo plan and the managed plan. They rank in that order from cheapest to dearest. With every one of these plans users get access to
cPanel
and an anytime money-back guarantee. A free SSL and SSD are also part of each of these plans. They also have three plans for managed WordPress. These plans are called the 1-site, the 3-site and the unlimited plan.
Lite Plan;
The cheapest plan for WordPress A2 offer is the lite plan. This plan is great for single sites and blogs that serve a single purpose. The reason for this is due to this plan only having one website. Although the plan may have one website, there is an unlimited amount of storage. This means if your site has a lot of media within it, you will not be restricted. Anotehr great feature of this plan is that you have access to up to five databases. The price of this plan starts from £3.38 a month, which I believe is a reasonable price a month. This price usually starts from around £6.43, which is upwards of 60% off.
Swift Plan;
The second plan for WordPress A2 offer is the swift plan. This plan is their most popular plan and you do understand why. With this plan, users get access to an unlimited amount of websites, databases, storage and site transfer. Meaning there will be no cost to move your site over to them even if it is very large. The cost of this plan starts from £2.97 a month.  This is over 60% off from the original price of the plan.  The £2.97 cost is for the longest plan being 36 months. The shorter the plan, the bigger monthly price.
Turbo Plan;
The next plan A2 offer is the turbo plan. The turbo plan is a plan that would be perfect for anyone who would like to host many sites with large traffic. This is because this plan comes with unlimited websites and storage. As well as the unlimited websites and storage the plan also comes with everything from the swift plan plus more. The extra features you get with this plan is A2 site accelerator and the turbo. The turbo can make your sites run up to 20x faster and it does this by having fewer people on whichever servers you are on. The price of this plan costs from £5.65 a month which is the price of the longest plan. The longer you commit to the hosting the cheaper it will be.
Managed WordPress;
A2 also has three individual managed WordPress plans. Managed means A2 themselves will look after all your sites. Since these plans are managed they don't all come with unlimited websites.  The name of these plans are very simple, there's the 1-site plan, the 3 site plan and the unlimited plan. With every managed plan, users will get access to very similar features. Some of the features are the turbo server, an unlimited amount of transfer, unlimited databases, SSD's and many security features.
1-site;
The first managed WordPress plan starts at £7.87. The original price of this was £19.67, so it's better than half the original price. To get the best deal with A2 Hosting it is best to commit your hosting to them as you get better deals the longer you commit yourself. With the one site plan, users get access to one domain, one website and 10GB of storage. Users are also free to transfer that site for free no matter the size of the site this wish to transfer. The A2 Hosting turbo is included which is no surprise considered the one site plan is part of their managed hosting.
3-site;
The next managed plan A2 have is the three-site plan. With this plan, users get access to three managed WordPress sites and 25GB of storage for the websites. An unlimited transfer also comes with this plan, so no matter the size of the sites, they can be transferred completely free of additional charges. The cost of this plan starts at £12.47 a month (usually £31.16 a month).
Unlimited;
The final plan for managed WordPress is the Unlimited plan. With this plan a user gains access to features such as unlimted amount of sites, 40GB of storage, unlimited transfer and much more. This plan will cost, start from £24.28 a month, (Usually £54.86).
Does A2 offer good support?
A2 have many ways you can contact them for support. This includes a live chat and through tickets. The live chat is available 24/7/365 days of the year for existing customers. This means if you have a problem on bank holidays, Halloween, even Christmas you still can get help from your host. There are also three different kinds of tickets you can get for support. These are called the sales, ticket, the billing ticket and the support ticket. By having these three different tickets, problems can be sorted into different sections, meaning the person helping your problem get to the bottom of it faster. You're also able to call A2 directly if you have a problem. This gives users multiple options to contact A2 directly. There are multiple numbers users can use to contact A2 directly on the phone. These numbers are region-based meaning all the countries in Europe would need to contact the UK support. Although some of the lines will cost the user to contact them directly. Users will also have an any-time money guarantee. This means anyone with the WordPress plans or the WordPress managed plans will be able to get their money back whenever they fell A2 isn't up to scratch.
What security features do A2 have?
With every plan, users get access to a free SSL certificate. This certificate will help protect any data entered onto your sites. This includes any personal data and card information. Having an SSL Is essential on an E-Commerce site as users will certainly need to enter their details. Having an SSL will help users of your sites peace of mind as they know their data will be encrypted. One of the greatest security features A2 offer with their plans is Perpetual security. The Perpetual security protects your site from hackers, malware and spam. It does all this by using KernelCare to automatically update your sites daily. It also using virus scanning, server hardening and a dual web hosting firewall to help protect your sites from the best of attacks. Attacks can also be stopped before they actually happen with Perpetual security. With the Swift and turbo plan, users also get access to server rewind backups. This feature takes automatic backups and snapshots of your sites. This means if you are to make a mistake and/or delete important information, you're able to recover it. Users are still able to create their own backups which are great. Users are also able to create backups in an offsite location called drop my site. These backups make your site safe as they're in a completely separate location, so if a disaster happens you're still able to recover your site. Patchman is another feature included with every WordPress plan. What is Patchman? Well, Patchman is a feature that makes users aware that they're using out of date software. Out of date software can provide hackers and malware with a gateway to compromise your sites.  Notifications will also be sent to users about compromised files and bug fixes within their applications.
Does A2 have good Performance?
SSD's are also offered as part of every plan with A2. SSD's (solid-state drives) help your site's performance by performing many operations in seconds. A2 use there SSD's for your files, operating system and databases, to really help make your site perform it's best. The A2 optimized feature also can enhance your site's performance up to 6x. The feature does this by compressing and caching data from your sites, which can make your sites load a lot faster. Your site's performance can be boosted even more with the Cloudflare CDN. Not only can this feature improve your site's performance by up to 200% percent, but it can also identify and block malicious threats to your side. The CDN is also easy to set-up and can improve your site's uptime even if one server is done, as your site will be re-routed. The Railgun feature can also improve your sites HTML performance by 143%. This feature costs $0.98 dollars a month but is free with turbo plan. A 99.9% uptime is guaranteed with every plan. This can reassure users that their sites will be available almost every single day of the year. They understand that downtime can lead you to loss of customers, sales and visits to your websites. A2 also has a Quad-redundant network, which means if one data centre was to go down, your sites will stay connected. Even if three datacenters were to go down the forth datacenter will keep you up and running.
Do A2 have any other/Unique features?
With the WordPress plans, users can add the barracuda firewall to their plan for a small fee.
Advantages of A2 Hosting;
Like many hosting companies, A2 are no exception with many advantages and disadvantages. One of the main advantages is that they offer both WordPress hosting and Managed WordPress Hosting. This means users who would like to have more control over their sites such as updates etc. and users who like to maintain great content can work side by side with A2. A2 also offers many security features. Much of the security features are within their Perpetual security which helps you sites from malware and hackers. Spam protection is also offered. All these features will make sure your site is at its safest. WordPress is also already set up for you, to get ready and started on your sites. The auto-setup comes with installed files. Within the WordPress plans the barracuda firewall is an extra feature you can add to your plan for a fee of between £2-£8. You will also get to choose your server location. All of these features are advantages to the user as they can protect their site even more. Your site can never be too protected. If you are a person who likes to take care of the environment, then you would be happy to know that A2 hosting is a green company, who use green energy to power their data centres. Site Migration is also free of A2. That is if your current sites already use cPanel. One other advantage is that A2 hosting offer many performance features that can help your sites perform to their best.
Disadvantages of A2 Hosting;
One of the biggest disadvantages is their support call line. In many countries calling A2's support may cost you. You're already paying for a service so the least they could do is give you free phone line support, but sadly that isn't the case. Another disadvantage A2 have to their hosting is their costs. Their costs can be expensive and their plans can be confusing at times because some plans don't cost what they advertise when you go into where you buy the plan. A lot of there plans make users want to buy the longer time plans such as a one or two year plan as they're much cheaper and save you a lot of money. Although this may be bad, you can always get money back if it's not for you.
My Thoughts;
Yes I would recommend A2
WordPress
hosting. Overall I believe that A2 has the potential to be a good WordPress host. I say this because I believe that all the performance features offered with each plan could make your website perform really well. The price is a little expensive but I think all the features together make up for the price. The support seems reasonable for a massive web host, considering they are one of the main web hosting companies in Europe.
This article was last updated on 24th September 2019
*ALL PRICING WITHIN THIS ARTICLE  WERE ACCURATE AT TIME OF WRITING. ALL STERLING (GBP) AND EURO (EUR) WERE CONVERTED FROM DOLLARS (USD) USING GOOGLE'S OWN CONVERTER.
*ALL PLANS AND PACKAGES MADE BY A2 ARE SUBJECT TO CHANGE BY A2 THEMSELVES.
Check out other hosting reviews; WP Engine | SiteGround | GoDaddy | HostGator | iPage | Flywheel | DigitalOcean | Bluehost | DreamHost | InMotion | NameCheap | 1&1 | Site5| 123Reg | A2 | Liquid Web