Is Site5 a good Hosting provider for WordPress?
First of all, who are Site5?
Site5 have been around for almost twenty years. Since their founding in 1999 by Matt Lightner and Rod Armstrong they have since been bought by conglomerate EIG. Conglomerate EIG also own BlueHost, HostGator and iPage, so they are big in the hosting business.  Site5 now offer shared hosting, reseller hosting, managed VPS hosting and of course WordPress hosting.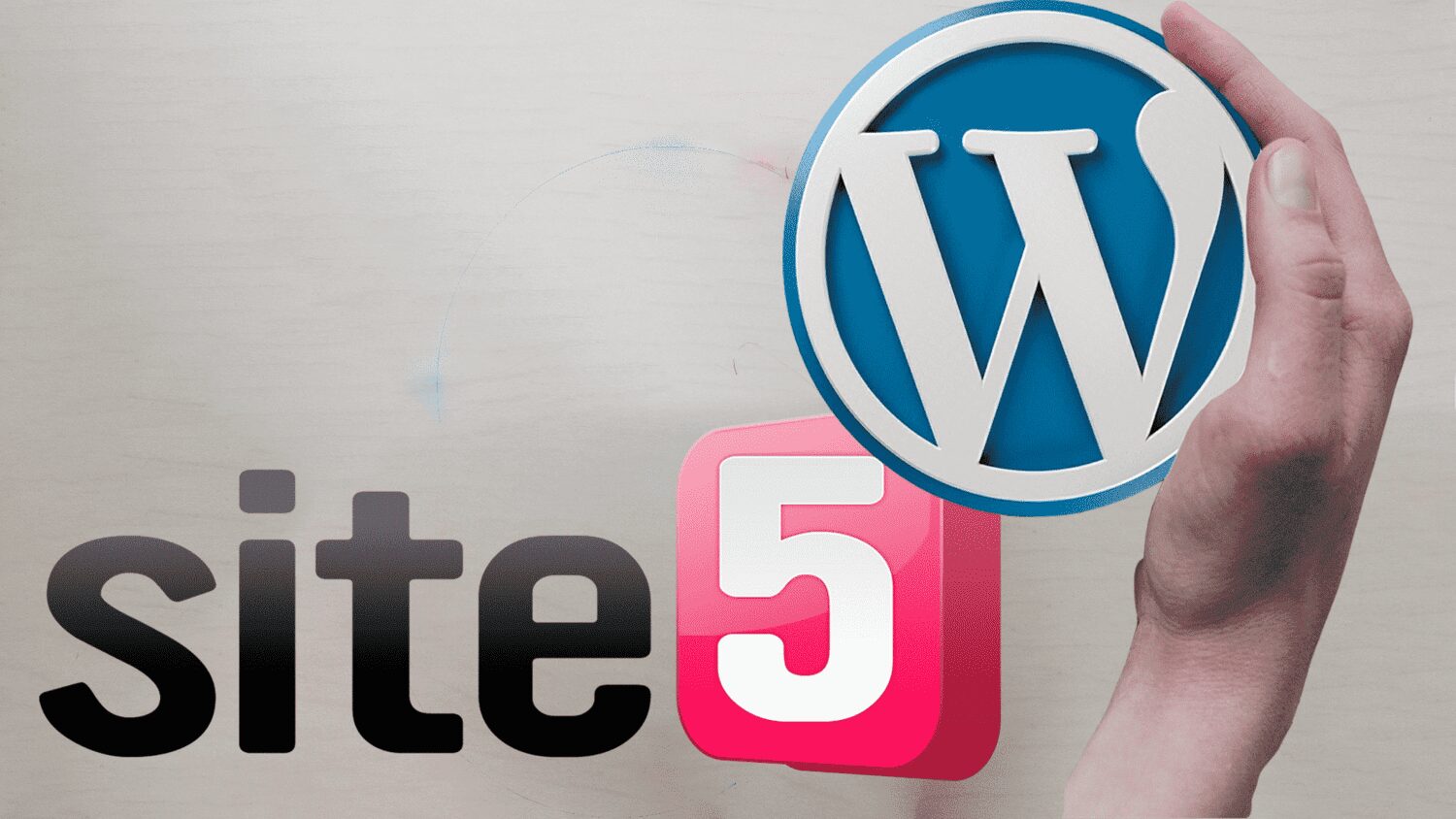 Do Site5 offer good Hosting?
Site5's Plan's for WordPress;
For WordPress, Site5 have three different plans. The plans are called the hostBasic, the hostPro and the hostPro + Turbo plan. The different plans rank in differing prices, with the hostBasic being the cheapest and costing $6.95/£5.57 a month for a two year plan and the hostPro + Turbo plan cost $13.95/£11.17 a month for a two year plan.
With every plan, you will get access to an unlimited amount of disk space and bandwidth. Both of which are great for storage purposes. You also get access to a free migration service, to move your site to Site5. Site migration is offered by almost all hosting companies because after all you're moving your hosting to them. A control panel called backstage will be where you manage every part of your WordPress sites with Site5. Backups and a money back guarantee is also included with every plan.
HostBasic;
The first plan for WordPress is the hostBasic plan. This plan costs $6.95/£5.57 a month for a two year plan and $8.95/£7.17 a month for a year plan. There is no monthly plans with the hostBasic plan.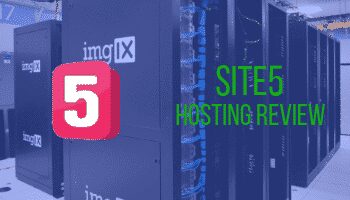 The plan offers one WordPress site, meaning this plan would be perfect for one of blogs and websites, which may be created by the owner of these sites. A developer wouldn't use this plan as there is only one site. With the unmetered disk space and bandwidth, different media formats would work well with this plan.
HostPro;
The second plan offered by Site5 for WordPress is the hostPro plan.With this plan users will receive every feature you get with the hostBasic plan plus more. That includes the disk space, the bandwidth, site migration, backups and backstage and the money back guarantee. The only difference between the two plans is the price and the fact you will get access to an unlimited amount of websites instead of just the one in the hostBasic plan.
The price of this plan changes with whatever term length you choose. You can choose between two years, a year or monthly. Obviously the two year plan will work out cheaper overall. The price of this plan for two years would be $10.95/£8.77 a month, which goes upto $11.95/£9.57 a month for the year and $12.95/£10.37 for a monthly plan.
HostPro + Turbo;
The final plan Site5 offer is the hostPro + Turbo plan. There's not much difference between this plan and normal hostPro plan, except the turbo. What is this turbo you may wonder? And I thought the same thing as they don't offer a feature specifically called 'turbo'. The turbo is the dedicated IP you will receive with this plan. A dedicated IP means your hosting address with all your sites will have a unique IP address. It is yours. This can help the performance of your websites greatly as you are not sharing an IP. You do get the unlimited amount of websites and unmetered bandwidth and disk space with this plan.
$13.95/£11.17 is the cost of this plan for a two year plan. The price goes up if you would like a one year plan or a monthly plan. For a one year plan it would cost $14.95/£11.97 a month and a plan on a month to month basis, cancel anytime will cost $19.95/£15.98 Realistically they are trying to make you go with a longer subscription with the, that's why there is such a price increase between the yearly and monthly plans.
Do Site5 Provide good support?
One of the main ways users can get support from Site5 would be their live chat. I had a little experience with Site5's live chat and the expert on the other end was knowledgeable and seemed like they wanted to help me with any problems I may have. So I do highly recommend their live chat as a support feature. Their live chat feature is accessible 24/7 alongside their email services. So there's no need to worry if you have problems late at night.
Site5 also have their very own knowledge base. Within their knowledge base they have over 500 articles about various amounts of topics. There are many articles about WordPress, so finding one to help you with any problems shouldn't be too hard. You can search for different articles which also makes it easier to find articles based on what problems you are having.
Users are also able to comment within these articles. This makes the articles turn into a type of forum. It also means users can learn off one another.
There is also a place for FAQ's within the Site5 website. Users are able to ask questions within a forum and other users can answers their questions as well as Site5 themselves. There is also a FAQ's part of this page. This means less people will answer the same questions as it will be shown on this page already.
There is also a system statues page within the support part of Site5. At the time of writing this article, the page wouldn't load for me, so it was down. The irony! This page would be great. Firstly if it worked and secondly as it would show any system problems Site5 are experiencing. Site5 could also display any scheduled maintenance here, so users would know when to experience problems.
Does Site5 have good security features?
Site5 don't offer a lot of security features with their plans, in fact the only one they offer is backups of your sites. This means you will need to find and possibly buy security features such as firewalls, SSL's and other security. Without any features, your sites would be very exposed to malware attacks, DDoS attacks, hackers and spam.
Site backups is the only security feature that comes with any of Site5's plans. backups are essential in case the unpredictable happens to any of your sites. The unpredictable being data loss, and site loss altogether. This can be caused by hackers and attacks that set out to destroy that site. By having backups, if this happens, you can always go back to the most recent backup and republish certain data and even your site.
Backups are also great because if you ever publish data in which you shouldn't or it is wrong. You can go back to a previous draft without the data instead of the deleting the data, saving time and effort.
For Site5 you will need to go out of your way to add any security plugins, SSL's or firewalls to improve the security of your sites. Most other competitors to Site5 offer at least one of these features, so it is very strange to see that they offer the bare minimum in terms of security.
What is Site5's performance like?
One of the features Site5 offer to do with performance is that they guarantee 99.9% uptime. Guaranteeing this means all users of their WordPress plans would have the peace of mind that their websites will always be accessible on the web. Except in a small number of instances.
Site5 also have their very own control panel they use. Many people would see this as an negative as they are used to other control panels such as cPanel.
Upload speeds from Site5 are another decent feature they offer. They offer upload speeds of below a second which is essential to keeping the most people on your site without them leaving. If your site takes a long time to load, many people will go back to the search results to find a different website that loads a lot faster. People don't have as much patience these days, so the faster it takes load the better results you will receive.
Benefits of Site5;
Site5 have many benefits to them. One of the main benefits is that they truly value their customers. They do this by offering the best support as possible. They believe their customers is their biggest asset the company has. Their support is 24/7 which is another benefit to Site5 because it means their customers don't have to wait about to contact them about problems they're experiences.
Another advantage to Site5 is their knowledge base and question pages. Both their knowledge base and question sections of their websites, act like a forum so users can ask questions and receive answers to their queries. In the knowledge base, users also have access to hundreds of articles on many different topics. This is just one of the few places users can gain information, on problems they may be facing.
Site5 also pride themselves on having no gimmicks as they say. They don't offer any misleading products with misleading information, which has you questioning stuff and their service. Site5 even go as fr as saying the features you pay for will work and the number on your invoice is the amount you will be billed.
A great incentive Site5 is their money back guarantee. For their WordPress plans a guarantee of 45 day is applied meaning you can get a full refund upto 45 days after you purchase your plan. This gives users a lot of time to get used to Site5 and their very own custom control panel. It also means if users are not satisfied with the service they're receiving, they can turn their backs on Site5 and get their money back to try out another host.
Free site migration, a feature offered by most hosting providers is offered by Site5. This allows users to move to them without any extra charges, which could potentially put them of moving.
Disadvantages of Site5;
One of my main concerns for Site5 is their security for their WordPress plans. Only backups comes as the only security feature which each WordPress plan. If you wanted more security for your sites, you will need to add plugins, SSL's and firewalls yourself which can sometimes be a very hard process to do. Therefore I believe Site5 should at least offer some more security features with their plans. Otherwise it could leave your sites vulnerable to attacks and hackers.
Another concern I have for their WordPress plans is they only use their US central server to house WordPress plans and sites. Meaning no matter where you are in the world, your WordPress sites will be stored in Texas. This could be improved by having various amounts of datacenters around the world be able to host WordPress. After all, the closer you're to the datacenter usually your sites would run faster.
Site5 also ruin their own control panel for WordPress which could be a major disadvantage as many people in the hosting business run cPanel. cPanel is the most popular control panel in the world and many more people would be familiar with it than Site 5's own.
Many hosting companies also are domain companies and offer a free domain along with their plans, Site5 don't. If you would like a domain for your site, you will be asked to pay an extra fee alongside your plan. After all offering a domain for free could make or break a customer going for your hosting.
My Thoughts;
Overall I think Site5 are a good web hosting company. They have the potential to be great if they offered a few more features with their WordPress plans, including more security features and a free domain. This would take them into the top bracket of hosting companies I feel.
Personally I don't think I would use Site5 hosting generally because of the lack of security features offered with each plan.  I would recommend them though. Realistically I don't want to be having to installs plugins and search for them myself, but that's because i'm lazy. Their is other hosts out there that do have security features included with their plan, so I would be more than likely go with one of them. Of course this doesn't take away from the fact that their hosting could be perfect for you. If you like to take more control over your sites but not full control, the plans offered by Site5 could be perfect for you.
I have rated Site5 a three out of five stars and it would of been four only for the security features they offer. The other disadvantages to Site5 such as you have to pay for the domain also contributed to my rating.
This article was last updated on 26th September 2019
*ALL PRICING WITHIN THIS ARTICLE  WERE ACCURATE AT TIME OF WRITING. ALL STERLING (GBP) AND EURO (EUR) WERE CONVERTED FROM DOLLARS (USD) USING GOOGLE'S OWN CONVERTER.
*ALL PLANS AND PACKAGES MADE BY FLYWHEEL ARE SUBJECT TO CHANGE BY FLYWHEEL THEMSELVES.
Check out other hosting reviews; WP Engine | SiteGround | GoDaddy | HostGator | iPage | Flywheel | DigitalOcean | Bluehost | DreamHost | InMotion | NameCheap | 1&1 | Site5 | 123Reg | A2 | Liquid Web
To find out more about Site5 and what they offer, check their site out; Site5