Liquid Web Hosting-
Who are Liquid Web?
Liquid Web are another Web host who hosts many different products including dedicated, WooCommerce hosting and that all-important hosting that is WordPress hosting. With over 30,000 customers in 130 customers and five data centres worldwide, they take massive pride in giving their customers the best hosting experience possible. After all, the story of their logo includes people, who are their customers and technology, which they offer their customers.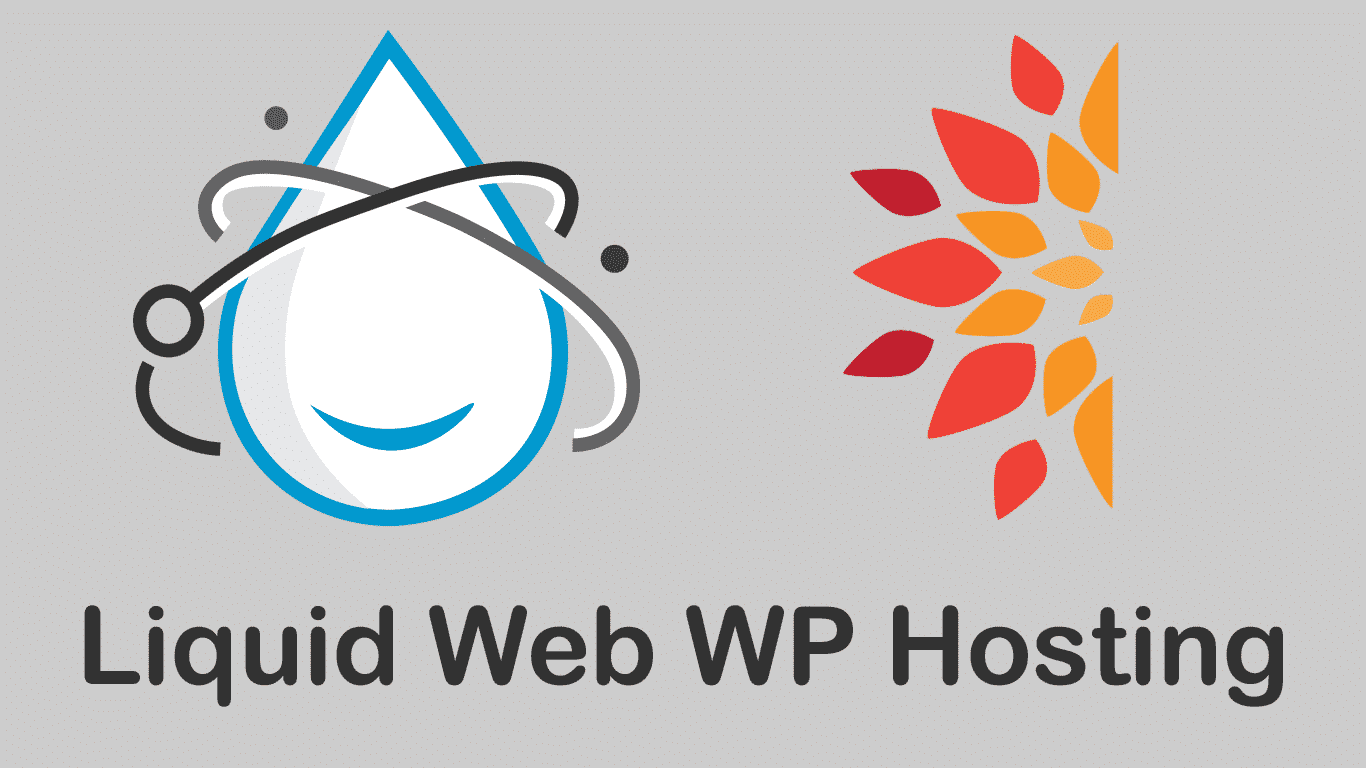 Does Liquid Web offer good hosting
Liquid Web's Plans for WordPress; the name of these plans are the personal plan, the professional plan, the business plan and the agency plan. The prices range from $69 a month all the way up to $289 a month, which is very expensive. You can also pay $699 or more for over 100 sites, but this is a separate plan called the enterprise plan that you need to get help to set up. So I will not be talking about this plan. With every plan except the personal plan, users get access to iThemes sync.
Since this review was written, Liquid Web has increased the number of plans they offer from three to now four. The original Personal Plan has changed its name to the Freelance Plan with a new smaller Personal Plan being introduced.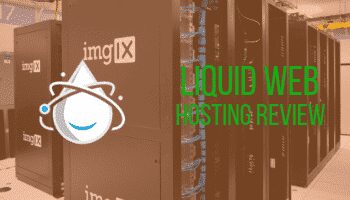 Personal;
The first and newest plan is a personal plan. This used to be the name of the $69 plan, which has now been upgraded to the freelance plan. This plan is perfect for the user with a one-off website design as the plan includes 20GB of SSD storage, 5TB Bandwidth and a staging environment. This plan costs just $29/£23.23/€26.22 a month.
Freelance;
The second plan offered by LiquidWeb is a freelance plan. The price of this plan is a nice $69/£55.26/€62.38. This plan allows up to four managed WordPress sites along with 40GB of SSD storage and 5TB of bandwidth. This is an upgrade on what the personal plan used to be. Before only one site was included with the $69 plan whereas four are now offered.
Professional;
The third plan by LiquidWeb for WordPress hosting is the professional plan. This plan would be ideal for a web designer, or someone who would like to host a number of websites on the same hosting. The reason for this is that this plan allows up to ten sites with 100GB of SSD storage and 5TB bandwidth.
For this plan, the money it will set you back each month is $99/£79.29/€89.50. Which compared to the previous personal plan is reasonable as you get access to ten times more sites.
Business;
The third plan is a business plan. Liquid web themselves say it is their best selling plan. With the business plan, users will be granted access up to more than double the number of websites and SSD storage of the professional plan. 25 sites to be specific along with 150GB of SSD storage.
The price of this plan is $149/£119.34/€134.70 a month, which is still quite expensive. But you get a great plan with many features including 5TB of bandwidth.
Liquid Web Enterprise Plans
Agency;
The final plan offered by Liquid Web before you need to talk to them directly to organize a plan is the agency plan. The agency plan doubles the number of sites and storage you receive compared to the business plan. This means users will get access to up to 50 sites and 200GB of SSD storage.
This plan will set you back $289/£231.47/€261.26 a month for all the features mentioned above and more including the 5TB of bandwidth.
Enterprise 100;
Access up to 100 sites alongwith 400GB SSD storage, 5TB ram and 32GB RAM. All for $575/£460.53/€519.81 a month.
Enterprise 200;
Access up to 200 sites alongwith 600GB SSD storage, 5TB ram and 64GB RAM. All for $879/£704.01/€794.63 a month.
Enterprise 300;
Access up to 300 sites alongwith 800GB SSD storage, 5TB ram and 128GB RAM. All for $1,079/864.19/€975.44 a month.
Does Liquid Web offer good support?
Users of Liquid Web have unlimited access to their support. This includes their 24/7/365 telephone, email and live chat. Users are able to access these support features whenever they like, any time of day and any time of the year. There is also a 24-hour sales option (This isn't a support feature).
There is also a help me choose section within the Liquid web website. This helps users and visitors alike to establish which plan would be right for them. This section gives the user on this section some background knowledge of each of the hosting services they offer including their managed WordPress hosting. Users who are looking for WordPress hosting will only find managed WordPress Hosting but even at that this section is great as the background knowledge within this part of the website is great.
A knowledgebase is also provided for users. This part of the websites includes articles, tips and tricks and tutorials that users can use to their advantage. There are over one thousand articles within their knowledge base including over twenty for their managed WordPress and over 500 for support. The common fixes section of this knowledge base is great for users as they can find fixes to many problems they may be facing quickly without needing to go to any other Liquid Web support features.
Liquid Web offers a guarantee of 30 mins initial response time to any problems. This means if you have any problems or query's you will not be waiting around for long. There are also a few extra support tools you can receive with your plan. This involves an IP checker, an SSL tool and a DNS tree. All of these features are included with their hosting toolkit.
What security features does Liquid Web have?
The customer has to enable them to Manage. These backups are made every single day on each of your website and users will have access to each backup for thirty days after being made. Although the user needs to activate the daily backups feature. Daily backups are on the server in cPanel, but only offsite if they use Guardian or Manage. A backup can be restored in less than a minute, depending on the size of the backup. All you need is one click of the button and you can even download your backups.
Liquid Web also privately own their data centres worldwide and have security on-site at each centre 24/7.  Site entrances and key cards are needed to access any part of any of the server locations. So you don't need to worry as your sites servers are highly protected.
With every site you choose to host with Liquid Web it will also come with a free SSL  without any additional costs. With the SSL you will not even need to configure it as it will be set up for you. The SSL will keep all information entered within each site encrypted. This keeps all personal information and card details secure, so it is much more helpful within e-commerce sites, as customers will need to enter their details on e-commerce sites.
Liquid also automatically update all plugins associated with your WordPress sites. They make sure all your plugins work in accordance with one another and that they don't conflict with any part of your sites. The auto-updates also decrease any vulnerabilities within your sites, that hackers, malware and spam can invade your sites.
Do Liquid Web offer good Performance?
One trick Liquid Web use to speed up sites hosted within their hosting is compressing images. By compressing images they will take up less space on their servers as the size of them is reduced. This helps page speeds load faster.
An uptime guarantee of 100% is offered with each Managed WordPress plan. This means your sites should never be down and if they don't live up to expectation, you will be compensated for the inconvenience. The compensation you will receive is ten times the amount of the time you were down for.
Does Liquid Web have any other/Unique features?
Liquid Web also offers a staging site. This staging can offer users a test platform to test their sites or updates before going live. Any new plugins, themes and updates can be previewed here to make sure they all work and don't affect your sites in a negative way.
All of the plans offered by Liquid web are fully managed. This means all the updates are all taken care of by LiquidWeb themselves. This means you won't need to spend as much time updating your WordPress and can spend more time updating your sites and their content.
Users can also use stencils of other sites to start another site quickly and easily. Any plugins and themes used within the stencil are already ready to go and activated.
Advantages of Liquid Web Hosting;
One of the main advantages and biggest advantages to Liquid Web is that there are no overage or traffic limits pinned down to each plan. This means that user websites hosted by Liquid Web can explode and turn into an overnight sensation. No charges or limits will stop this. Many competitors would place a limit on the traffic to your sites. If your sites exceed this limit then you may happen to find your sites offline till the next month. Not only could your site be made offline, other competitors would keep your site online but only charge you for every certain amount of visitors.
Another advantage to Liquid Web is their full server access. This feature allows users access to every part of their server and database. This is a feature not guaranteed by many competitors.
Liquid Web also don't up-sell their service. This means you will not get many phone calls from them, giving you other deals. Up-selling could be very annoying especially when you're concentrating on your sites and their performance. 50 sites will cost you the best part of $300 a month which is still a lot of money to be paying each month.
Disadvantages of Liquid Web  Hosting;
Alongside the many advantages of Liquid Web, there are a few disadvantages. One of the biggest disadvantages is its cost. Liquid Web-only offer managed WordPress plans, so they are generally more expensive. The cheapest plan they offer is a one site plan and it costs $69 a month, which is very expensive for one site.
Liquid Web also doesn't offer a money-back guarantee. Almost every other web host offer this feature, and it is a feature that makes users feel more secure when purchasing a plan. This means users can't use their product and leave if it doesn't suit them, which is a massive disadvantage to Liquid Web.
Many hosts use cPanel as their control panel and like a number of others Liquid Web isn't one of them. Lots of people experienced in the hosting area would have a great knowledge of cPanel. This makes Liquid web's own control panel a disadvantage to them. Many users will have to get used to their control panel which may take a while and they might not like it. This disadvantage goes hand in hand with the no money-back guarantee as some users might not like the control panel but they can't get their money back.
My Thoughts;
Overall I believe Liquid Web is a great web hosting to choose when deciding your WordPress hosting. Yes, they may be more expensive but I am a firm believer in you get what you paid for. Liquid Web has many great support features including a 24/7/365 support for their users. Many other hosting companies don't or can't provide this.
They also have an uptime guarantee of 100% which is a great deal-breaker for me. Ultimately I would recommend Liquid Web as a WordPress host, but only if you can afford it.
This article was last updated on 19th September 2019
*ALL PRICING WITHIN THIS ARTICLE  WERE ACCURATE AT TIME OF WRITING. ALL STERLING (GBP) AND EURO (EUR) WERE CONVERTED FROM DOLLARS (USD) USING GOOGLE'S OWN CONVERTER.
*ALL PLANS AND PACKAGES MADE BY LIQUID WEB ARE SUBJECT TO CHANGE BY LIQUID WEB THEMSELVES.
Check out other hosting reviews; WP Engine | SiteGround | GoDaddy | HostGator | iPage | Flywheel | DigitalOcean | Bluehost | DreamHost | InMotion | NameCheap | 1&1 | Site5| 123Reg | A2 | Liquid Web