123Reg
were established in 2000, over 18 years ago. They are one of the biggest web hosting and domain registrars in the UK, boasting over 3.5 million registered domains. 123Reg use green energy to minimize and reduce their carbon footprint. This ultimately keeps the cost for energy down for 123Reg leading to reduced costs for their customers. Since 2000 123Reg has been racking up awards in web hosting and domain registering. Some awards they have gained are the best 10 web hosting award, host review award and the best domain register award from your business magazine three times over from 2013 to 2015. In 2016 and 2017 they also won the best value web host from TechRadar.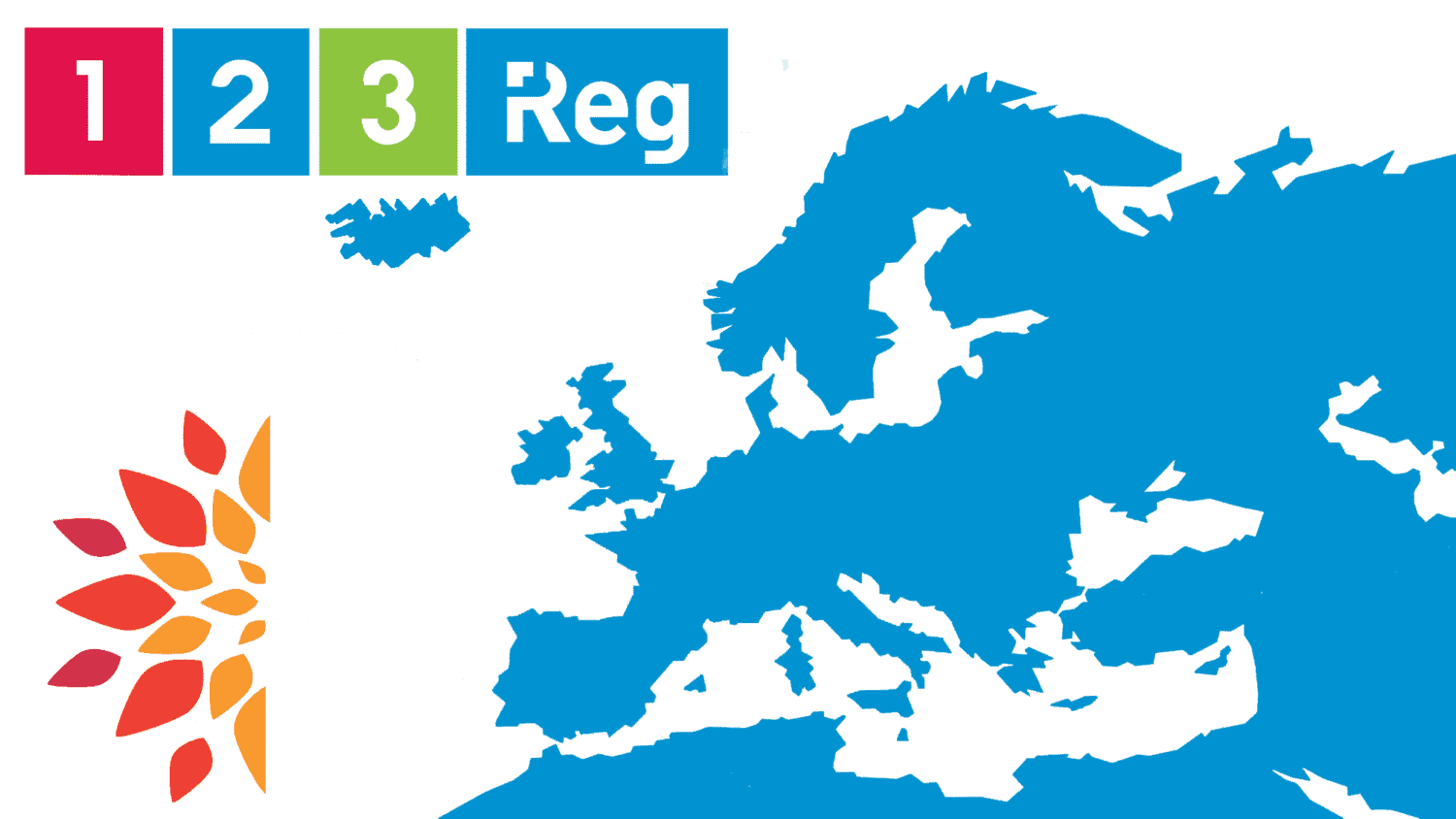 123Reg's WordPress plans;
When it comes to WordPress hosting plans 123Reg is different from many other hosting companies. Two plans are offered for WordPress, the first one is called the business plan and the second is called the premium plan. Each plan comes with many features. Features to help your sites with security, support features and performance features are included. You can also add some security features to your plan, for an added fee per month. The security features you can add is the SSL 123 and/or the SiteLock Fix feature.
Business;
The first plan, known as the business plan will cost £5.49/$6.85 a month for the first year. From the second year on, the plan will cost £7.99/$9.98 a month. With this plan users will expect to receive two included domains, five websites and up to 100GB of webspace. This plan is very unique as many first plans for WordPress on hosting sites only include one website, whereas this plan has up to five websites. The business plan would be perfect for a designer who would like to host many websites that they develop.
Premium;
The second plan Reg123 offer for WordPress is called the premium plan. This plan is a more advanced plan than the business plan. The only downgrade from the business plan that comes with this plan is the number of included domains, as there is only one included with this plan. The other features you get with this plan is an unlimited amount of websites, 100GB of web space, an included SSL, 2GB of RAM and a database size of 1GB. The cost of this plan is £14.99/$18.72 a month for the first year. After the first year, the price will go up to £19.99/$24.96. A large web developer would be ideal for this plan as the plan includes an unlimited amount of websites and databases.
What support do you get with 123Reg?
For their WordPress plan, 123Reg have a community centre and expert support available for all users. The expert support is in two forms of communication, a ticketing system and a 24/7 telephone line. It is in 123Reg's best interest to have experts man the phone lines a ticketing system, for any sophisticated problems may have. That would mean the support should more than likely be able to find a way to fix the problem if they have great knowledge of the products 123Reg offer and issues. 123Reg also have a knowledge base. Within this knowledge base, there are hundreds of articles on different topics including web hosting. They also show their live server statues. This is a great feature because if a users website is down, checking here should be your first call. By checking the server status it means you can find out if its a problem with 123Reg or your site quickly. Any planned maintenance that may affect sites will also be shown here, to let users know in advance for any instances of downtime, or slower performance. There is also a frequently asked questions part of the knowledge base. This is great as it will show questions that will get asked lots, so many other people will not need to go to the live chat.
Do 123Reg have good security features?
123Reg has many features that will keep your sites secure from spam, hackers, and malware. One of the features is the firewall protection they provide with both the business and premium plans. The firewall will keep your sites and databases alike protected from hackers and malware. It will also monitor your sites and databases for any vulnerabilities and protect your sites from them. The WordPress packages also come with spam protection. Integrated blacklist and open proxy checkers are both built into each plan and they help to keep sites free any spam you may have received before. Users are also able to keep regular backups of their sites in case anything drastic were to happen to them. By keeping backups, users are able to restore their sites easily by referring back to the latest backup or even an older one. Security features such as SSL 123 and
SiteLock
fix can also be added to your plans for a small extra fee a month. The SSL 123 feature will cost an extra £1.25 a month and it will reassure visitors to your sites. Visitors will be reassured as all their data will be encrypted including their personal details and any card information. The SiteLock fix feature will cost an extra £2.50 a month. This feature will scan your sites for any malware within your website and if any is found it will automatically be kicked right out of your websites.
(Article
update
– 24/09/2019 – Couldn't find the added security features such as SiteLock and SSL 123.)
Does 123Reg have good performance?
One great performance feature 123Reg include in their
WordPress
plans in the
SEO
plugin. This
plugin
will increase the performance of your sites on search engines. All your pages within your sites are optimized to increase the chances of your sites being found on the like of
Google
or
Bing
. 123Reg also offer a guarantee of 99.99% for their WordPress packages. This means all your WordPress sites can only be down 53 minutes a year. That translates into around one hour a year and there are 8760 hours in a year. Load balancing servers are also used by 123Reg. These servers mean all your sites are stored separately from the important databases you may have. This means your sites will be given all the power it needs and more to strive in the online environment. All your sites can have as many visits and traffic to them as 123Reg offer all its WordPress users unmetered bandwidth.
Does 123Reg offer any other/unique features?
123Reg like to advertise many of their other features. The other features they include with their WordPress plans is free site migration. free domain and email, full user registration and more. Users are able to get their website up and running quickly with 123Reg. 123Reg automatically install the latest version of WordPress, with their one-click installation. Free site migrations are also a feature offered by 123Reg alongside a free domain and emails. With the email accounts, your whole workforce can communicate with one another with emails using your site name/names. Auto-updates are another feature included within the WordPress plans. This means your WordPress feature will always be up to date with all the new features within WordPress. This can also help the security of your websites. You are also able to make all your websites in over 70 languages. So if you're a website based in France or Germany, you can have your website in French or German easily. Making a website has also never been easier with 123Reg's template-driven design feature. 123Reg also have a comments feature that can allow your users to leave comments on your posts. Comments can be disabled on certain posts. Also if you would like just authenticated comments to be left on your posts, there is also a full user registration feature. This feature means to leave a comment on a post you will need to be signed up to the site.
Benefits of 123Reg;
123Reg have many benefits to them. From their support and performance to their features. The support network 123Reg has, includes their knowledge base, a ticketing system and their live chat and telephone line. The support network 123Reg offer, give users a range of ways to contact them. This is great for different users as some don't like to talk on the phone. They are also a great choice of WordPress hosting for the UK and Europe. Since they are a company based within the UK, they will always be a great choice for European customers. 123Reg also has many features with their WordPress plans. The features range from helping your sites with SEO, comments on posts to features that help your sites with security. Many features such as a free domain and emails are features other web hosting companies would charge their users for. So this is another benefit of 123Reg. They also offer free site migrations from another host. Another benefit of 123Reg is their uptime guarantee. Like many hosts they have only, 123Reg have a guarantee of 99.99% instead of 99.9%. Many hosts guarantee covers 99.9% which means users can experience almost 10 times the amount of downtime than users on 123Reg. Green energy is also used to power its data centres. So if you're an environment-friendly person, 123Reg could be perfect for you.
Negatives of 123Reg;
As 123Reg have many benefits, they sure do have a few negatives also. One of which is about some of their security features. The security features SSL123 and  SiteLock fix is an added cost if you would like them alongside your plan. The cost isn't that much a month but many companies would give you similar features included their plans. The prices on their website, also don't include VAT, which is an extra 20% on top of the original cost. This is very unusual especially for a UK based company. Generally, the price shown on the site is the price including VAT.
My Thoughts;
Overall I believe that 123Reg is a nice web host. I would recommend at least looking at their plans because they could maybe suit you. All of the features they offer alongside each of the
WordPress
plans is another reason why I would recommend them as a host. Altogether the features offer your sites great security and performance, which are the two main factors to your sites running smoothly. A great support network is also included if you're a 123Reg customer. This is one thing that you will always need and want with your hosting.
This article was last updated on 24th September 2019
*ALL PRICING WITHIN THIS ARTICLE  WERE ACCURATE AT TIME OF WRITING. ALL STERLING (GBP) AND EURO (EUR) WERE CONVERTED FROM DOLLARS (USD) USING GOOGLE'S OWN CONVERTER.
*ALL PLANS AND PACKAGES MADE BY 123REG ARE SUBJECT TO CHANGE BY 123REG THEMSELVES.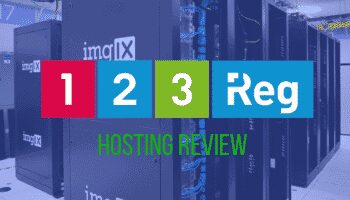 Check out other hosting reviews; WP Engine | SiteGround | GoDaddy | HostGator | iPage | Flywheel | DigitalOcean | Bluehost | DreamHost | InMotion | NameCheap | 1&1 | Site5| 123Reg | A2 | Liquid Web
To find out more about 123 Reg and what they offer, check their site out; 123Reg