What is Flywheel?
Flywheel is a hosting company, who were established in 2012, making them recent on the hosting scene. In 2013 Flywheel was in beta and then launched to the public. Since then they have moved to their main premises, reached over 100 employee's and celebrated their 5th year anniversary. They are now located in various places around the world, including Europe, Asia, Australia and many spots in the US.
As a company they strive on giving the best customer support, as they know how we all feel, being their themselves. This is one of the few reasons flywheel became a thing. They also take a lot of pride in their workers, who are very diverse. Happy staff equals happy customers, eh?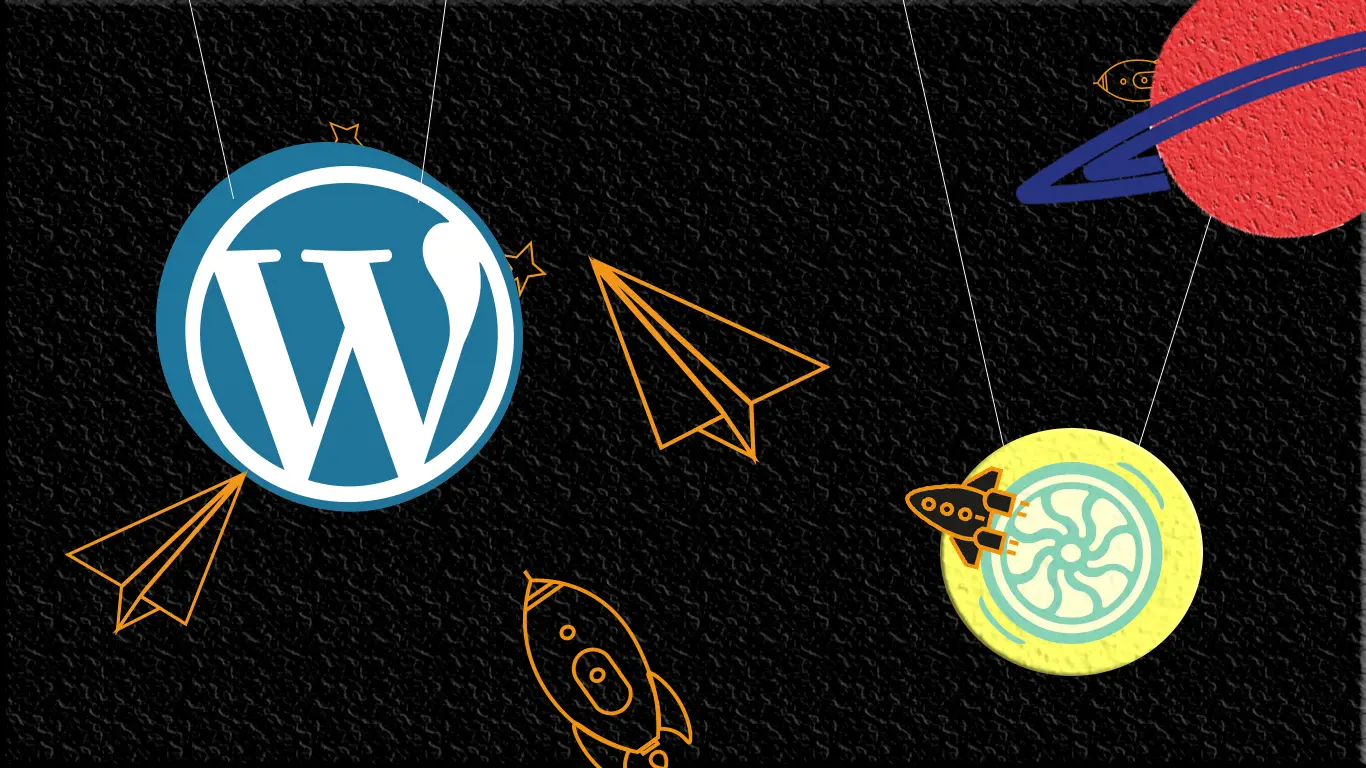 Do Flywheel offer good hosting?
Flywheel offers many plans. You are able to purchase these plans on a monthly or a yearly basis, so whichever suits you best. Of course, purchasing their hosting yearly means it will be cheaper in the long run. Flywheel offer plans for single sites and also ones for lots of installs. they even separate one from the other making it easier for a customer to choose the right plan for them. Altogether they have six plans, which is quite unique.
Throughout the world Flywheel have seven datacentres, they use to host your site. These are located in Singapore, Toronto, Amsterdam, Frankfurt, London, San Francisco and New York. New York being Flywheel's main server, where they would host your site by default unless you say otherwise.
What kind of plans do Flywheel offer?
It is worth to note that as of the 1stMay 2019, Flywheel made their biggest change in their history by offering new plans. This means that the plans offered before that date wouldn't be offered anymore except to existing customers who already own one of these plans.
This means that the Single Site and Bulk Plans shown below are not offered anymore by Flywheel.
Single Site Plans;

(No longer a plan as of 1st May 2019)
Flywheel has many plans they offer their customers. They are split into single-site plans and bulk plans. There are three in each. The three single sites range from $14/£10.03* for the tiny plan up to $69/£49.43* for the professional plan. The other plan is called the personal plan and it costs $28/£20.06* a month. All these plans are for one WordPress install and are great for individuals.
With the tiny plan, you get up to 5GB space and 250GB bandwidth. You also get a free SSL certificate and site migration and are given up to 5,000 monthly visits. If you go over the number of visits per month, you will not be charged, which is very unique and great for growing websites. The second single site plan costs $28 a month and is called the personal plan. With this plan, you get everything you get with the tiny plan plus more. The personal plan gives you access to the free migration, SSL certificate and also the free staging site feature. You also will get access to 10GB space, 500GB bandwidth and 25,000 monthly visits. Again no charges for exceeding the monthly visits are applied.
The final single site plan is a professional plan. This plan costs a whopping $69 a month, which might sound very expensive, but you do get a lot more. With this plan, you get everything in the tiny and personal plan plus the CDN and multi-site completely free of charge. In the two other plans the CDN and multi-site cost an extra $10 each. Along with all the features mentioned you also get 100,000 monthly visits, 20GB disk space and 1TB of bandwidth. Of course, there is still no charges for going over the 100,000 monthly visits.
Bulk Plans;
(No longer a plan as of 1st May 2019)
Flywheel also offers bulk plans. These plans come with many WordPress installs, so they would be great for people who are looking for hosting for many sites. The price of these plans start from $92/$65.91* a month and go up to $229/164.05* a month for up to 30 installs. If you would like more than 30 installs you would need to contact them directly to have the Flywheel make a custom solution for you.
The first bulk plan Flywheel offer is the freelance plan. This plan allows up to 10 WordPress installs and it costs $92 a month. With this plan, you get up 40GB disk space and 4TB of bandwidth. You will also get free staging and a free SSL certificate. Again just like the single plans apart from the professional, additional CDN and multi-site will cost an extra $10 a month. There is also no overage charges on the number of monthly visits but generally, this plan will allow up to 150,000 visits a month.
The next bulk plan Flywheel offer is the Agency plan. This costs $229 a month, which is very expensive. With this plan you can have up to 30 WordPress installs, 120GB of disk space, 8TB of bandwidth and up to 600,000 monthly visitors. Of course, if you go over this amount of monthly visitors you won't be charged. You also get free staging, site migration and an SSL certificate. Multi-site and CDN cost an extra $8 a month each.
You are also able to get a custom plan made up for a bulk plan. This is if you need more than 30+ installs. With this, you get everything for free, including the CDN and the multi-site feature. You can also get a custom amount of disk space and bandwidth to go with how many installs you're needing.
New Flywheel Plans
(As of May 1st 2019)
Starter Plan;
The first plan Flywheel offer as of the 1st May 2019 is the Starter Plan, suitable for bloggers and single site users.  This Starter Plan costs a very small price of $23/£18.4/€20.79 a month which equalls to $275/£220.25/€248.61 a year.
This plan allows for up to one WordPress install, a cap of 25000 visits a month to that one install, 5GB of disk and a abndwidth of 50GB.
Along with these features, this plan also has additional features, tools, support and add-ons. Since this is the cheapest plan available on Flywheel not all support features are available. The only support available is 24/7 chat support, which is great already since its 24/7.
Other important features that are included in the Starter Plan are SSL Certificates, CDN, Staging Sites and much more. To find out all the features available for the Flywheel Starter Plan visit the Flywheel site.
Freelance Plan;
The second Plan available on Flywheel as of the 1st May 2019 is the Freelance Plan. This plan is a suitable plan for any freelancer out there as it allows up to ten installs. It costs a much larger amount a month due to it allowing up to ten installs.
This plan costs $105/£84.10/€94.92 a month which is billed at $1265/£1013.16/€1143.59 a year. Not only does this plan allow up to ten site installs but it also includes up to 100000 visits a month over all sites, 20GB of disk and 50GB of bandwidth.
Additionally to the features above the Freelance Plan includes all the additional features of the Starter Plan including the 24/7 support, CDN and SSL Certificates.  The only features that are included in the plan that don't feature in the Starter Plan are third-party SSL Certificates and the White Label add on. To find out all the features available for the Flywheel Starter Plan visit the Flywheel site.
Agency Plan;
As of the 1st May 2019, the Agency Plan is the largest set out plan available on Flywheel. Other than this plan, you can contact Flywheel directly for a quote about larger plans.
The Agency Plan is by far more expensive than the first two plans, costing $266/£213.04/€240.47 a month, which is billed annually which works out to $3190/£2554.93/€2883.82 a year.  This plan is ideal for a small agency or a large freelancer who needs a bigger plan than the freelancer plan.
This plan comes with almost all features available on Flywheel. The other features that are not included are only available on a cutom plan. With up to 30 sites made available on this plan, the site also has a visit cap of 500000 visits a month over all sites, 50GB of storage and 500GB of bandwidth. To find out all the features available for the Flywheel Starter Plan visit the Flywheel site.
Custom Plan;
The final plan is the Custom Plan. To buy this plan, you will need to contact Flywheel directly for a custom quote. This plan is ideal for larger agencys and business who own or operate over 30 websites. With this plan a custom amount of visits, storage and bandwidth can be set up. This means that if you have a large widely known site that receives hundreds of thousands of visits per month, your plan will not restrict the site or other sites.
With a custom plan there are a few additional features that a user can have access too, compared to the other set plans. These features are SSO Integration, Dedicated Clusters and Quaterly Business reviews.
For an idea of what custom plans can cost, contact Flywheel directly. Usually the cost would be more than the set plans offers. Although some custom plans may be cheaper for instances if a user operates only one site but is a very successful site and needs more visits, storage or bandwidth per month.
Flywheel's Performance. What's it like?
Unlike many other hosting companies, Flywheel doesn't guarantee uptime. If you go n their site and see no guarantee's you might want to move on. Even without any uptime guarantee's, Flywheel's uptime statistics show excellent results. They have even received an award from cloudspectator.com for 100% uptime. You can't get much better than that.
Along with their uptime stats, Flywheel seems to also perform well with upload time. This is something many hosts cannot guarantee or offer, with many generally being better at one thing over the other. By having great speeds, your SEO can improve.
What about Flywheel's security too?
With every plan, you get free SSL. This is Flywheels own simple SSL add-on. This secure socket layer helps to protect users of your website's details, including their name, billing address and card details. The SSL does this by locking the page where the user needs to enter their details and all information entered becomes encrypted.
Flywheel also uses a plugin that limits the number of times you can try to login to your WordPress account. The limit is set at three times and then makes you wait to then enter your password again. This stops attacks trying to use brute force to access your sites as they have a limited amount of tries to get into your sites.
Flywheel also handles all security at the server level. So they recommend not installing any security plugin as they might conflict with the performance of your site. They even offer free malware removal. With a team of experts looking out for many harmful strategies, so they can fix any problems quickly and easily.
An IP Blocking feature is included with Flywheel too. This stops hackers gaining access to your website as the system is set up to detect intruders and then blocks their IP address.
Do Flywheel have a good support network?
Flywheel offer support 9 am-5 pm, Monday to Friday. These are just their standard hours. In an emergency, you can contact them 24/7. Emergencies would be if there is a problem with your site's hosting, whereas, during the standard hours, they would be dealing with potential customers a lot more.
Flywheel also provides help documents and articles, similar to what I am doing here. Within this, they have separated different topics such as security, billing and many others. By separating the topics it means users can find what they are looking for quick and easy. There is also a topic called general questions, which to me and you are articles about faqs. Within this hep section, you can also search for different articles and it will generate search results, similar to what you searched.
There is also a section within Flywheels's support called app status. Within this part of the support, it tells users of Flywheel if there are any scheduled maintenance on their app. It also tells users of any unscheduled maintenance that could cause downtime. This support feature is great because it means Flywheel is dedicated to giving their customers the best product and when they go down, their customers is the first to know. This even gives estimates of how long downtime will occur.
A ticket system is also used by Flywheels support. This helps prioritise different problems by customers.
Any unique/other features?
Flywheel is one of the first, if not the first hosting site to not charge overage charges. This means the number of visits shown in your plan is a rough estimate of how many visits you should get with that plan. So, don't worry if you go over the number shown in your plan, because you will not be charged.
Nightly backups are also a feature Flywheel offer to all their customers. The backups are run every night and are available to restore for up to 30 days after the backup. This means if you do something terribly wrong and have been doing it for a while on your site, you can back whatever amount of days within the 30 to the point you would like. You can restore your backup with their one-click restore, so it's easy for anyone to restore their website. This means you will never need any backup plugins if you host with Flywheel.
Like many other hosts, Flywheel also offers a site migration feature and one-click staging. The site migration tool Flywheel use is Migrate Guru. With this plugin, you must manually migrate your site across to Flywheel. Don't worry though, a step by step guide to do this offer. The one-click staging also means you can edit your site without the edit going live to the world. This is a great feature as it means you can see if your edit works well with your site and if you don't like it, the world will not see it.
Users also have access to the site cloning feature which allows users to copy their site and make small changes quickly.
The benefits to Flywheel;
Flywheel has many benefits to their hosting. Some of them such as the malware monitoring, auto backup, free simple SSL and you're money-back guarantee are just a few I have previously talked about above.
One of the most important advantages of hosting with Flywheel is their datacenters. They have many around the world, and you're also able to choose which datacenter you would like your sites to be hosted in. This can help to increase your upload speeds, if you're hosting is in a data center located closer to you.
You're also able to choose monthly or yearly payment. This is great because not everyone would want to pay yearly as its a very large amount all in one transaction. So paying monthly is a great alternative that many competitors do not offer.
Flywheel also allows users to create a site before paying for it. This is what we call a demo site. This feature is great for client work, as it means you can create a site for a client and then pass it over to them to pay for the hosting.
One final benefit of Flywheel is their interface. Flywheel provide a nice, cool and easy to use interface.
Disadvantages of Flywheel;
One of the biggest disadvantages to Flywheel is their price. You have probably thought it from this article and I am certain that's their biggest downfall. Their price reminds you of WP Engine prices. I do believe that their price is expensive but for what you get with Flywheel, I can understand why. Their support, Security and performance just mark for itself.
Another disadvantage to Flywheel is you can only purchase it in dollars. This can dampen the appeal of Flywheel in more international markets, such as the UK, Europe and Asia. By having payment in dollars, some customers might get a shock when VAT is added at the end of their bill.
To increase the security of Flywheel, some plugins are disabled by Flywheel themselves. The simple SSL also doesn't work with the multi-site feature. These can cause problems for some users as they might need to use some of the disabled plugins on their website. Using the multi-site feature also means the user will need to purchase their own SSL certificate and apply it to their site manually.
With almost every plan, if you want the CDN or the multi-site feature, it will cost extra. Usually its a $10 per month for each of the two additional features. For the agency bulk plan, it costs an extra $8 a month for each of the added features.
The final disadvantage is again a big one. Flywheels support isn't 24/7 unless its an emergency for your website. This can cause problems as many people may want to go with Flywheel but they cant inquire to the next day.
My Thoughts;
Personally, I feel like Flywheel would be a great hosting to go for. Yeah, they are expensive but they've got the goods to go along with the price. Their security, support (Apart from not being 24/7), and performance all seem excellent. Not only do they offer to host but they offer many more features to help your sites SEO and hosting.
This article was last updated on 23rd September 2019
*ALL PRICING WITHIN THIS ARTICLE  WERE ACCURATE AT TIME OF WRITING. ALL STERLING (GBP) AND EURO (EUR) WERE CONVERTED FROM DOLLARS (USD) USING GOOGLE'S OWN CONVERTER.
*ALL PLANS AND PACKAGES MADE BY FLYWHEEL ARE SUBJECT TO CHANGE BY FLYWHEEL THEMSELVES.
Check out other hosting reviews;WP Engine | SiteGround | GoDaddy | HostGator | iPage | Flywheel | DigitalOcean | Bluehost | DreamHost | InMotion | NameCheap | 1&1 | Site5 | 123Reg | A2 | Liquid Web
To find out more about Flywheel and what they offer, check out FlyWheel