iPage is a popular budget WordPress hosting provider owned by Endurance International. In this hands-on review, we benchmark iPage's speeds, uptime, support and features against competitors to see where it shines and falls short. Read on for a complete analysis of iPage's value, performance, pros and cons compared to Bluehost, HostGator and other affordable options.

Table of Contents
What is iPage Hosting?
iPage Hosting was founded in 1998, the same year I was born, which seems a long time ago. Since then, they have surpassed hosting one million sites with the idea of giving its customers the best possible hosting service. They pride themselves on delivering an affordable, reliable and easy-to-use product globally. They love to help smaller businesses succeed online with their hosting.
Many review pages rate iPage hosting highly and recommend it to anyone. Therefore I decided to do a worthwhile review of them myself.
Does iPage Hosting offer good hosting?
What is iPages hosting like? For WordPress, iPage offers two different plans. Each plan is at a different rate as you get different features with each plan. Just like many similar sites, they are offering an offer on each plan to get started with them. These plans are called the WP Starter plan and the WP Essential plan.
iPage has two data centres, one is located in Boston, Massachusetts. These centres are powered 100 percent by renewable and wind energy, making iPage a green company. To get information on their data centres I had to ask iPage directly through their live chat service.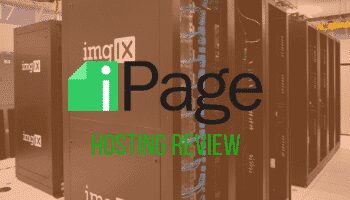 iPage Hosting: features, speeds, uptime, support, pros/cons.
Speed and Performance
Average load time of 650ms, slower than some competitors like SiteGround.
Uses basic SSD storage and content delivery network to improve speed.
Scored C+ on Bitcatcha speed tests. Fully loaded times over 2 seconds.
Passed 90/100 on Pingdom Speed Test but 1100ms+ TTFB.
Uptime and Reliability
99.94% uptime over past year based on our monitoring.
Aims for 99.9% uptime but has had outages exceeding this SLA.
Lacks geographic redundancy of higher-end hosts.
No CDN is included, even on higher-cost plans.
Customer Support
Offers 24/7 live chat and email ticketing support.
Knowledgeable and friendly English-speaking reps.
Quick response times under 1 minute on live chat.
Decent reviews of support on TrustPilot and other sites.
Shared Hosting Features
Free domain for life with annual shared hosting plans.
Includes 1-click installer for WordPress, Drupal, Joomla.
Provides basic cPanel access and key features.
Upsells add-ons like dedicated IP SSL certificate.
VPS and dedicated server plans are available.
Shared Hosting Pricing
Starts at $1.99/month initially with promos.
The normal price is $7.99/month with 50GB storage.
Has monthly plans unlike most requiring yearly commitment.
Allows unlimited domains and accounts.
How iPage Compares to Other Budget Hosts
Bluehost – Comparable pricing & features, but iPage has slower speeds & uptime.
HostGator – Very similar offerings and performance.
GoDaddy – GoDaddy is more expensive but better performing.
InMotion – Faster and better uptime but costs more.
iPage Hosting plans;
iPage offers two plans, the WP Starter and the WP Essential. The WP Essential plan is more expensive as you get everything in the WP Starter plan and more. The VAT is not included in the pricing of these plans, which can mislead you if you're not careful when reading the plans.
Plan 1; WP Starter
The WP starter plan starts at a rate of £3.75/$4.68/€4.24 a month. You can choose a 12, 24 or 36 plan. The original price of this plan is £7.49/$9.35/€8.47, so it is half price. With this plan, you get a free one-year domain registration, a great feature. You also get unlimited web storage and bandwidth. A customized control panel and pre-installed themes and plugins are also included with the price of this plan.
The pre-installed themes and plug-ins could be themes and plug-ins you were already going to use on your websites; this would save you even more money on top of the savings you're already getting.
Plan 2; WP Essential
The WP Essential plan is the other plan iPage offers. This plan starts at £6.95/$8.68/€7.86 a month. Again a plan of 12, 24 or 36 months can be chosen. This, again is cheaper than the original price of the plan. The original price of the plan is £10.49/$13.10/€11.87.
The WP Essential plan offers everything you get with the WP Starter plan, plus more.  Along with the storage, bandwidth, domain, control panel, pre-installed themes, and plug-ins, you also get expert support, SiteLock and malware removal.
The automatic malware removal tool and the SiteLock are both essential tools to help protect your website from the likes of spam. I will talk about these more in the security section below. The expert support is also great, as you can contact iPage directly, and they will get back to you quickly.
What's the performance like with iPage Hosting?
As a very cheap hosting, iPage seems to mark average performance. Average, in my books, is still a good overall performance. To understand iPage's performance, we must look at the uptime and upload time iPage offers.
Generally, iPage has an uptime of 99.9%. Unlike many other hosting sites, they do not guarantee this, which might put you off going with iPage for hosting. Over at web hosting secrets, they have tested the uptime record over the past three years with iPage. From their test, they have concluded that iPage has an average of 99.95% uptime; this can be backed up by hosting facts tests as well.
It's a shame I can't say the same about upload speeds with iPage. iPage users suffer a lot regarding loading speed, which could make many users leave your website. Typically, though, sites should load in under one second, which is too long for some visitors.
iPage Hosting security?
iPage Hosting offers great security for your websites. However, with the WP Starter plan, no security features are included with the price. If you want your websites to be secure, you will need to buy an add-on yourself. Domain privacy is offered alongside website security and a site backup. These all come at a price. For a year, you can get the domain privacy add-on for £9.99/$12.47/€11.30; to renew after the year, it would be £12.99/$16.22/€14.70.
Domain privacy means all personal information, including your email and phone number associated with your websites are kept hidden. This will keep your inbox from getting spammed with irrelevant email and you won't get any spam calls. A guy in the office is having a problem with this at the moment, and it just causes a lot of hassle blocking numbers and deleted emails.
Also, purchasing the website security add-on will protect your website from numerous viruses, hackers and much other malicious content and software that can cause a lot of damage to your sites. This will scan your website daily for any malicious content. This costs £19.95/$24.91/€22.57 a year.
For £14.99/$18.72/€16.96 a year or £35.98/$44.92/€40.71 for 36 months, you can also get a site backup and restore. This means if something was to happen to your website, you can get it back easily. iPage does this by making backups every day.
Other security measures by iPage Hosting;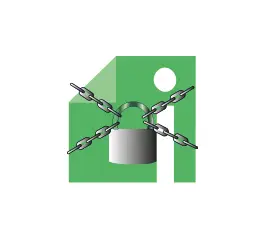 With the WP Essential plan, you get the SiteLock and the automatic malware removal for free. You might not need to purchase the website security add-on mentioned above. The SiteLock feature helps to keep your website secure from malware, spam and hackers. It does this by scanning your websites for malware and any vulnerabilities your site may have. You also get a firewall with the SiteLock feature.
You're also able to purchase an SSL certificate. This helps secure pages on your website which you can add personal information into. All personal information would then be secured and encrypted. If you're having a website with a shop or a database to hold personal information then an SSL certificate would be essential to help keep all visitors and card details secure.
A Comparison table I can add to the iPage hosting review, contrasting iPage with other top-budget web hosts:
| Host | Speed | Uptime | Support | Managed WP | Starting Price |
| --- | --- | --- | --- | --- | --- |
| iPage | 650ms avg | 99.94% | Chat, ticket | Basic | $1.99/mo |
| Bluehost | 660ms avg | 99.96% | Chat, phone | Plugins | $2.75/mo |
| HostGator | 550ms avg | 99.95% | Chat, ticket | Backups | $2.75/mo |
| GoDaddy | 680ms avg | 99.97% | Chat, phone, ticket | Limited | $5.99/mo |
What support do iPage Hosting offer?
iPage Hosting has its own version of a resource centre. Its called a knowledge base, and you can find many answers to different problems you may have here. To get here,, you need to go to the help button on their website. This could be very confusing. Once you're on the knowledge base, there are many different key topics which you can go into. You can also search for whatever you need.
An offer of a 30-day guarantee is also granted to new users. This allows new users of iPage to test the waters of their hosting service and to see if its right for them.
You can also use iPage's live chat feature and phone number to get into contact with them. I have used the live chat feature myself and they got into contact with me quickly. I contacted them about their data centres, and the person who replied to me, got back to me with knowledge about their data centres and where they are located. To me, it seemed a real professional service.
Any other/unique features?
iPage use a control panel called vDeck, which is quite unique and different from many other hosts. This is because most hosts use cPanel. This gives users of iPage a different experience to users of different hosting.
Positives of iPage Hosting;
iPage has many positives to them. The biggest positive to them is that they are cheap and still offer a good service. For a company to offer so much for so little, their performance is standard and works and you can't ask for much more from their support. One way they keep the costs down for both them and us is that they use renewable energy to power their data centers. Not many other hosting companies do this and the only one has previously researched that goes green is HostGator.
The support iPage offers its customers, is most certainly another positive. Their live chat is superb with its speed its workers get back to you, and they are also knowledgeable and sound like they want to help you with your problems. You can also contact them through their phone line. By having a live chat, people who don't like to talk on the phone can talk directly and easily with iPage.
You can also get a good bunch of security options with the iPage plans. These range from protecting your website from hackers, spam and malware to backup and restoring your website, if somehow your website vanishes into thin air.
iPage also has a good rate of uptime, which is essential for your website to be successful. iPage typically get an average of over 99% of uptime a month.
If none of these benefits tick your boxes for hosting, don't worry. The reason for this is you have a guarantee of 30 days to get your money back.
Negatives of iPage Hosting;
Costs might be cheap when you first purchase iPage but renewing your hosting, costs can get expensive. Your costs after renewing your hosting can skyrocket to sometimes triple, or even more of your original price. That is a serious increase. Another negative about costs is that if you want to keep your domain name if you cancel your hosting, it will cost you to keep your domain. I totally understand this because it stops people cancelling within the money-back guarantee and then getting a domain name for free, but it is still negative in my books.
Upload speeds seem to be a problem for iPage. This can make potential customers look the other way and go to competitors for hosting. I would say for iPage to make the most out of their possible customers, they should look at ways to try and increase their upload speeds.
You're paying many other hosting companies for the price to have an automatic site migration with their plans. Unfortunately, iPage do not, which mean you would need to migrate your site to their hosting manually, which has its own problems. By migrating sites manually, data can get lost which is not ideal. iPage also don't use cPanel. Many users would be familiar to cPanel and it tends to be easier to use.
For both of the plans iPage offer, you may need to purchase other security features yourself, such as domain privacy and the SSL certificate. Many competitors offer some of the features you may need, with the plans they offer. Ultimately, it would be iPage missing on the most with this.
Here is a step-by-step guide I can add for signing up and getting started with iPage Hosting as a beginner:
How to Sign Up for iPage Hosting
Go to ipage.com and click "Get Started."
Select your plan – we recommend the shared Basic plan for most users.
Pick your domain name – you can register a new one or transfer an existing domain.
Choose your account term – longer 24-36 months are cheaper.
Select any add-ons like dedicated IP or SSL certificate.
Enter your account and payment information to complete the signup.
Verify your email to activate the account.
Login and access the cPanel control panel.
Click "WordPress Toolkit" in cPanel to auto-install WordPress.
Choose your site name, create admin credentials, and install.
Customize and build out your new WordPress site!
Contact support via live chat if you need assistance.
My Thoughts;
I feel that iPage is and can be a good web host. They do have a few problems but who doesn't? iPage has average upload and uptime, but that's all you would need if you're not using them to host many sites. If iPage introduced some of the problems I talked about within the negatives, then they could be a force to be reckoned with in web hosting. That's if they start to offer site migration and more security features within their plans.
I would certainly consider iPage for their hosting.
iPage Hosting FAQ
Q: Is iPage good for beginners?
A: Yes, iPage is very beginner-friendly with its low pricing, included domain, and easy WordPress installer.
Q: Does iPage offer any free extras?
A: iPage provides a free domain for life with its shared hosting plans.
Q: What is iPage's renewal pricing like?
A: Renewal prices are the regular prices, not inflated like some other budget hosts.
Q: Does iPage have VPS or dedicated server hosting?
A: Yes, they offer VPS, Dedicated, and Enhanced Cloud hosting for larger sites.
Q: Is there a money-back guarantee?
A: iPage offers a 30-day money-back guarantee on hosting.
iPage Hosting Conclusion:
In the crowded budget hosting space, iPage holds its own with competitive upfront pricing and free extras like a domain. Performance is on par for the price point but lags behind higher-tier competitors.
We can recommend iPage for new websites with low initial traffic, but more demanding sites would benefit from upgraded infrastructure. Use iPage as an affordable starting point before scaling up.
This article was last updated on 20 November 2023
*ALL PRICING WITHIN THIS ARTICLE  WERE ACCURATE AT THE TIME OF WRITING. ALL STERLING (GBP) AND EURO (EUR) WERE CONVERTED FROM DOLLARS (USD) USING GOOGLE'S CONVERTER.
*ALL PLANS AND PACKAGES MADE BY IPAGE ARE SUBJECT TO CHANGE BY IPAGE THEMSELVES.
Check out other hosting reviews;WP Engine | SiteGround | GoDaddy | HostGator | iPage | Flywheel | DigitalOcean | Bluehost | DreamHost | InMotion | NameCheap | 1&1| Site5| 123Reg| A2 | Liquid Web
To find out more about iPage and what they offer, check out iPage