Endurance International Group (EIG)
After writing many articles on web hosting, I have seen a running trend. This trend is that most hosting companies are owned by themselves. The other companies who are not owned by themselves are all owned by the Endurance International Group commonly known as EIG for short.
If you're anything like me, then you might not have heard about EIG, until now. The weirdest part about this group, is actually how big they are in the hosting/domain industry. I can't believe it took me a while to even know about EIG. Below you will find everything you will need to know below about EIG.
Who are they?
Did you really think you were getting away without knowing the basics? EIG was founded in 1997 before I was even born. They were founded as BizLand and BizLand eventually turned into Endurance in 2001. This was mainly due to the dotcom crash in the late '90s. EIG was re-setup in 2001 by only 14 members of staff and have since gained over 4,000 staff members.
They are based in Burlington, Massachusetts, but are also based in many other locations around the world including, South America, Europe and Asia. Altogether they have ten centres in five different states in the US. This includes centres two locations in Massachusetts and two in Texas, with the others being in New York, Utah, Colorado and Arizona. In Brazil, they have two locations with also one in Amsterdam and two in India.
Overall they have three core values. Tenacity, agility and better together. They believe they will become a better company by mixing many talents and perspectives together to give their customers the best service.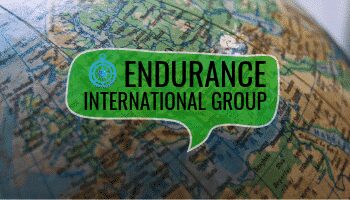 What do they do?
For not a well-known company in the industry, EIG does a lot. Of course, you know that they are involved in web hosting and domain registering. They are also involved in online marketing and also the digital marketplace. All of these sections all link together in some way and it all involves online.
One thing they definitely do well on is their business plan. It's quite simple and it has revolutionized the hosting industry for the years to come. Their business plan consists of buying over a host, basically buying customers. Some customers would then become increasingly dissatisfied with their host and go in search of a new host. Many times these customers would then change host to another host that EIG own, so realistically they haven't lost the customer. This then happens over and over again.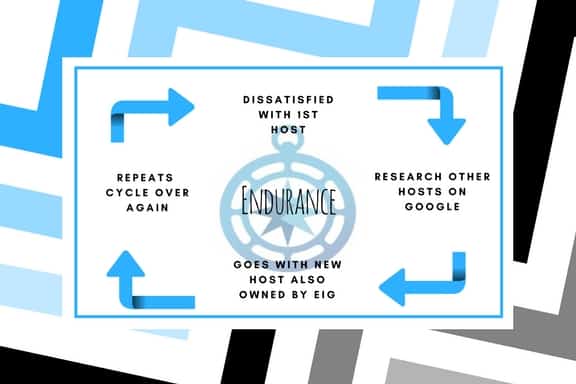 Who do they own?
As I have said before EIG own many hosting/domain companies. Below I will outline all the companies they own.
While researching all the companies above to make sure that they were all a part of EIG I saw a running trend with the websites and where they are based. Many of the websites of these companies had similar contact/support pages, leading to me that they are part of the Endurance International Group. Examples of this will be below.
WebStrike solutions is an EasyCGI Company, and EasyCGI is an Endurance International Group company. Webstrike solutions have a support page which is very similar if not exactly the same support page as netfirms, iPower, NetworksHosting, PureHost, USAnetHosting.com, Verio, Virtual Avenue, Webhost 4 life, Xeran, my domain and PowWeb.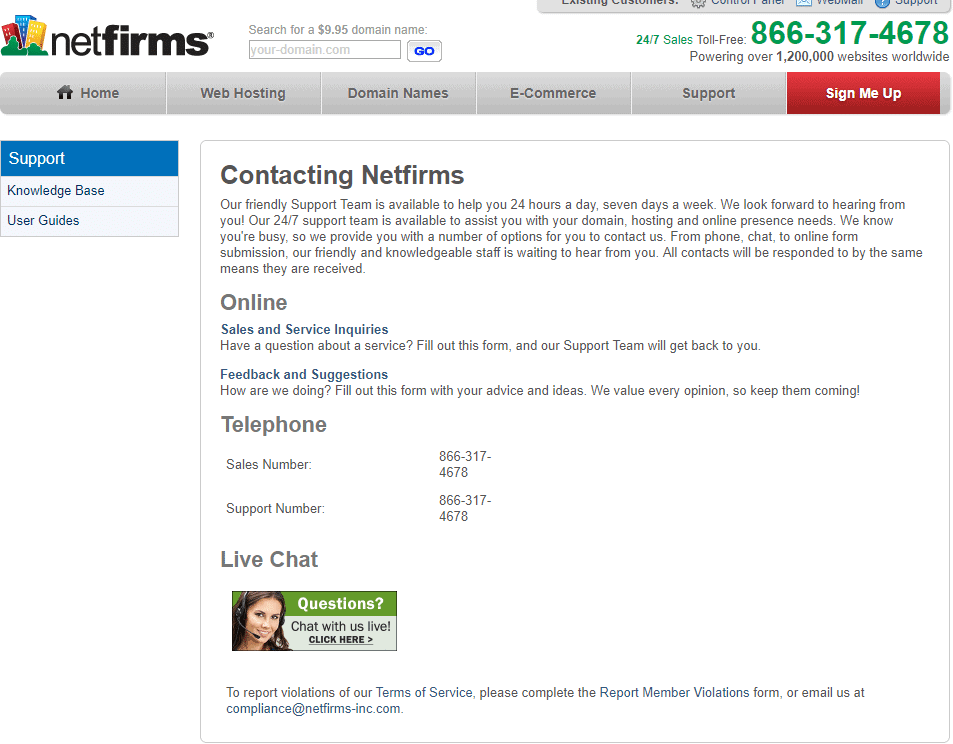 Other Examples;
From the images above you can see the similarities between the two web pages on the separate websites. The layout is the exact same and the call to action button is also the same. This only emphasizes that all the company's, that have similar looking pages and layouts are owned by the same company especially when the call to action is the same.
There are also other examples of this;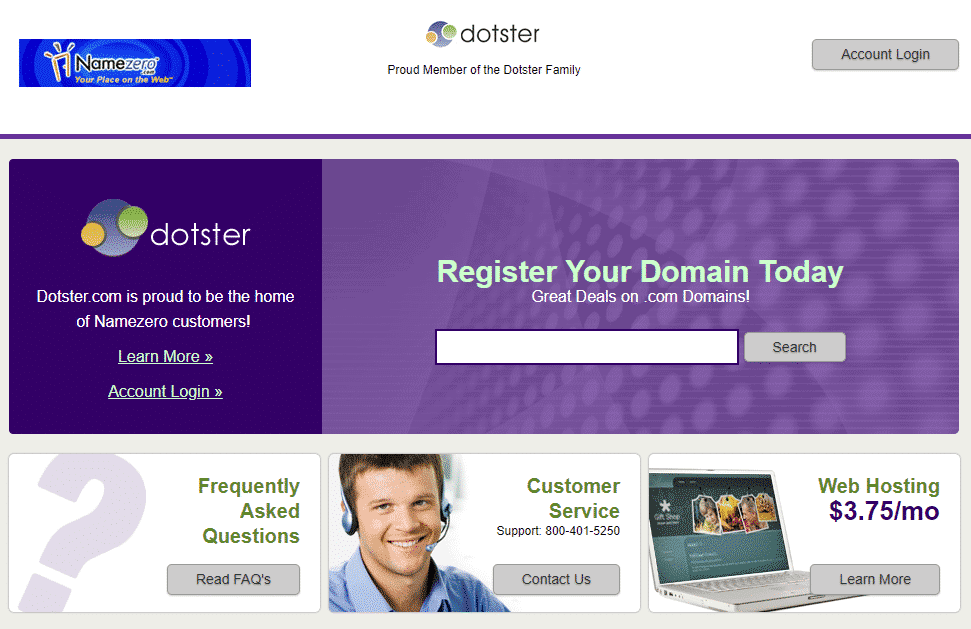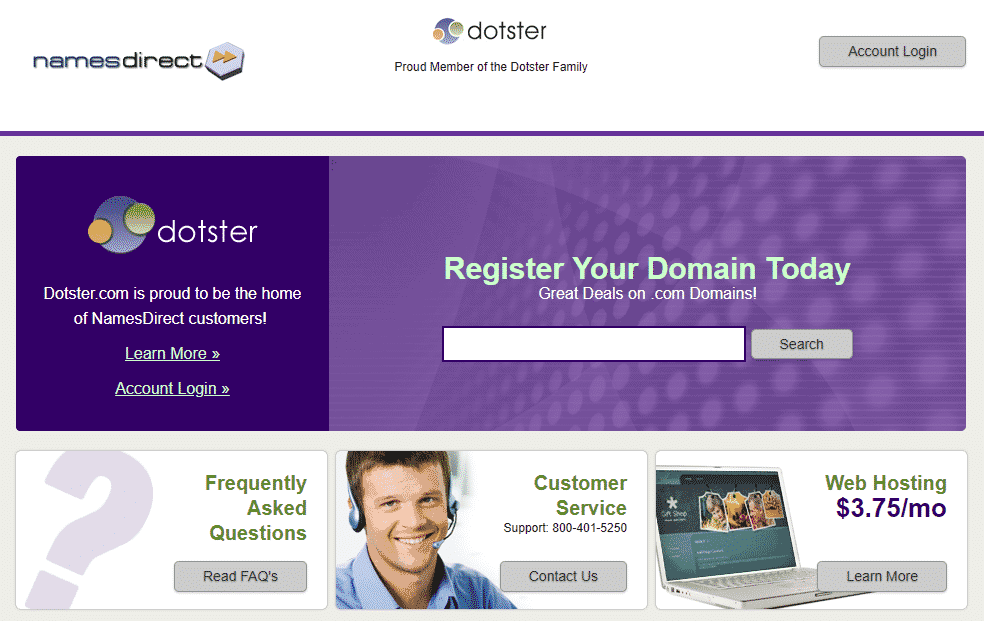 Dotster is another company within Endurance International Group (EIG). They also have a group within them which consists of Namezero and Namesdirect, which you can see above. Other sites owned by EIG also give a link to iPage. iPage is owned by EIG also. This is the first example of EIG shutting down some websites such as hostclear and ideahost, but keeping their domains names, if people were to search them up. This is a great way to forward more traffic to more successful hosts.

What's the problem with EIG?
Many hosting companies and users alike are very concerned with EIG. The reason for this is that they are trying to become a monopoly within the hosting industry. They are doing this by buying and acquiring some of the biggest web hosts out there. Realistically they seem more an umbrella host to me. That includes iPage and HostGator to name a few. This could be bad for a few reasons;
They own many competitors, so changing your host company might mean you are still shopping with EIG
Similar problems might happen if you change from one EIG host to another
Outages and downtime might affect more than one company owned by EIG
(This has happened a number of times before, the latest at time of writing in 2014. Bluehost and HostGator both went down)
Takeovers are certainly going to reduce the quality of products
Much of the support over the various companies comes from the same place
Overall:
Of course, there are many advantages and disadvantages to this type of hosting. The benefits are just mainly for EIG and that they will be making more money than other companies as a whole. They will also have a good chunk of the hosting market in comparison with competitors. Especially if they are buying over companies.
Other and smaller companies are right to be concerned as to me it looks like EIG are going to at least try to buy other hosts and websites, which is a major cause for concern. But you have really had to admire their unique business model. I'm surprised no one else tried to use this business model before them.