HostGator Hosting: With over 45 million domains under management and 800,000 customers served worldwide, HostGator Hosting is undoubtedly one of the world's leading web hosts. But how good is HostGator really in 2023? Can its entry-level plans withstand moderate traffic volumes? Does it provide the features growing sites need? We evaluated HostGator across key criteria to find out.
After thorough hands-on testing and analysis, we developed a nuanced perspective. HostGator brings excellent value, features and performance to smaller sites on a budget. But it does fall short in some areas – including limited scale-up capacity on lower tiers, outdated admin interfaces and somewhat inconsistent support.
Our HostGator review reveals who it's hosting truly shines for, where it falls short and everything else you need to make an informed choice. We'll compare its Linux and Windows plans, showcase the pros and cons, break down crucial features and provide guidance around setup, security, WordPress optimization plus more with HostGator. Let's dive in!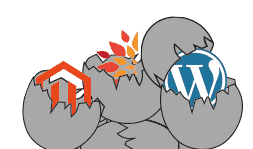 Table of Contents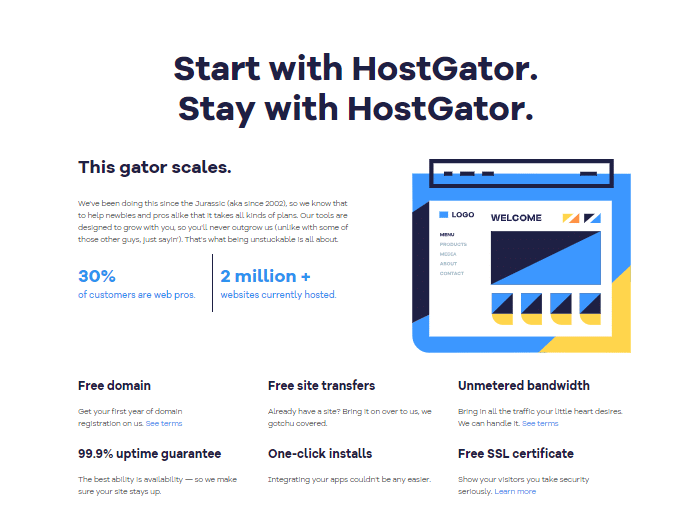 What is HostGator Hosting?
HostGator was founded in 2002 in Florida. They moved around North America for years. Moving to different offices in the likes of Toronto. Their main office is now stationed in Houston, Texas, since they moved there in 2006. In 2015, they launched their own WordPress hosting. HostGator provides hosting for many other applications such as Joomla and Magento.
Many hosting review websites also rate HostGator within their top 10 hosting websites. This is due to the different features they offer, their support and the price of their packages.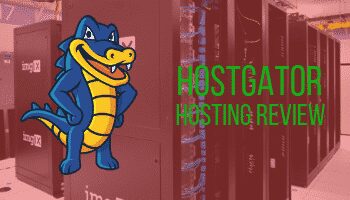 Is HostGator's Hosting any good?
HostGator has multiple other plans for WordPress hosting. These plans range from $5.95 to $9.95 for the basics of each plan. The multiple plans HostGator has been called the starter plan, the standard plan and the business plan.
HostGator has data centres in Houston, Provo and other locations. They also have many proxy servers around the world. HostGator has a lot of pros and cons, which I will discuss further in the article. One thing that HostGator is good at is advertising its features. This was one thing I found difficult when researching GoDaddy, as they didn't tell me a lot about their service, which I presume they do until you start hosting with GoDaddy,
Storage Options
All HostGator shared hosting plans come with unmetered storage – meaning unlimited disk space for your web content. If running up against resource usage limits, upgrading to a VPS or dedicated server opens additional storage capacity.
For the most basic shared plans, you can request storage increases in 1GB increments up to 30GB for $2/month extra per increment. Database storage caps at 3GB for lower tiers but can be expanded via add-ons.
Backups
HostGator performs automated daily offsite backups of all accounts to secure servers in a different region. Access to real-time backups and restores comes standard. You can also schedule custom backups or purchase add-on offsite "snapshot" backups for extra redundancy.
Email Accounts
Even HostGator's cheapest shared hosting options include unlimited email addresses. All accounts get high deliverability business email with 99.9% uptime via partnerships with major providers like Google and Yahoo. Expect inboxes with 25-100GB+ capacity.
What Plans does HostGator Hosting offer?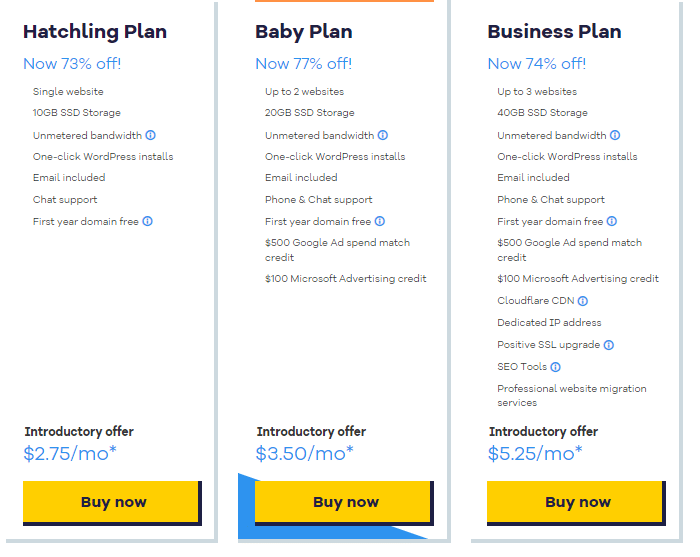 Plan 1; Hatchling Plan
The first plan HostGator offers is their starter plan. With this plan, you're allowed one WordPress site with a monthly traffic of 100,000 visits to your website. Your storage space is unmetered if you stick with HostGator's T&Cs. HostGator explains it is uncommon to violate their T&Cs to do with the storage space. To violate the T&C, you would need to use 25% of HostGator's system resources for more than 90 seconds.
This plan starts at $2.75 a month; depending on if you would like additional features, it could be more. The ideal person customer for this plan would be a person looking to host a personal website, such as a personal blog or portfolio site. You also get up to 1GB of backups for your site.
Plan 2; Baby Plan
The second plan's price starts at $3.50 a month. Again, depending, it could be more just like the starter plan. This plan is called the standard plan, as it is the plan HostGator recommend themselves. With this plan, everything is essentially doubled compared to the started plan. So this would be ideal for a person needing hosting for multiple websites. The amount of traffic you're allowed is 200,000 monthly visits to two sites. 2GB of daily backup is included in this plan.
Plan 3; Business Plan
The final plan for WordPress hosting HostGator offers is more for businesses (Don't know where I got that idea from, but it wasn't the name of the plan). For $5.25 a month, you get five websites and up to 500,000 visits across all five websites. 3GB of backup is included within this plan.
Along with every plan, you also get CodeGuard and SiteLock, which help secure your website even more. Every plan includes A free SSL Certificate at no extra cost. SSL certificates can boost you google global ranking, attracting more traffic to your website and they also protect visitors' personal information when on your site.
Does HostGator Hosting offer good Performance with their Plans?
We all require a good performance for our website. This is to increase user satisfaction, gain returning users to your site and increase traffic to your website. So do HostGator offer good performance? For the most part, they do. Uptime and upload speeds seem very consistent throughout the world with HostGator. With Uptime, HostGator offer a 99.9% guarantee, which means your site can only be down 0.01% of the time. If your site falls short of the 99.9%, you can then get one month free with whichever package you have.
This is a great incentive to have, as customers are guaranteed, and if something goes wrong, they can be reimbursed. This also provides a great statistic when choosing your hosting, that can make potential customers shop with HostGator.
key pros and cons of HostGator Hosting:
HostGator shines when it comes to ease of use, affordable pricing and quality standard support. New site owners can get started quickly thanks to hundreds of 1-click install apps, free site migration and an intuitive cPanel interface. Ramping up is also cost-effective with renewals as low as $3.95/month for unlimited domains on the most basic plans. Where HostGator falls a bit short is on advanced functionality – with lower resource allocations across plans, limited scale up capacity and dated admin UIs. Also be prepared for upsells around features like dedicated IPs and SSL certificates that come standard with premium hosts. But for what you pay, it delivers excellent value.
The key advantages:
Affordable pricing & renewals
Intuitive setup & management
Quick app installs & migrations
Quality standard support
The disadvantages:
Lower resources than competitors
Limited ability to scale
Dated account/admin interfaces
Upsells for standard premium features
What is HostGator Hosting's Security like?
With the cloud hosting plans for WordPress, HostGator offers CodeGuard and SiteLock free of charge. CodeGuard secures your website's data, including plugins, themes and code with automatic backups. Whereas SiteLock defends your sites from malicious malware, hackers and viruses from destroying your site.
You can purchase  Domain privacy for a small fee to also secure your site if you think CodeGuard, an SSL and SiteLock won't do the job. Domain privacy helps to keep the name of your domain secure which can prevent spam from being attracted to your site.
Do you have a good Support Network with HostGator Hosting?
HostGator provide a number of support methods for their community. This includes their live chat, 365 days telephone line, forums and tutorials. Having a 365 days telephone line means anyone can get in touch with HostGator directly if they have any issues.
You also get a 45-day money-back guarantee. This allows new users of HostGator to try them out to see if they like their hosting. If they don't, they can get their money back and try a different hosting provider.
Also having a live chat is great as people can get directly in touch with HostGator easily without having to lift up the phone. Not everyone likes to talk on the phone so this is an alternative they provide as well as email.
Comparison table contrasting key features between HostGator Hosting and some of its major shared web hosting competitors:
| Feature | HostGator | Bluehost | GoDaddy | SiteGround |
| --- | --- | --- | --- | --- |
| Pricing (Entry-Level) | $3.95/mo | $2.95/mo | $5.99/mo | $3.95/mo |
| Datacenters | 3 | 1 | 7 | 6 |
| Bandwidth | Unmetered | Unmetered | Unmetered | Unmetered |
| Disk Space | Unmetered | 50GB | 100GB | 10GB |
| Free Domain | 1 Year | 1 Year | 1 Year | 1 Year |
| CDN | Yes | No | Yes | Yes |
| Backups | Daily | Weekly | Daily | Daily + On Request |
| Scalability | Up to 20k visits/mo (Entry Plan) | Up to 100k visits/mo | Up to 500k visits/mo | Up to 100k visits/mo |
| Support | Phone, Chat, Email | Chat Only | Phone, Chat, Email | Phone, Chat, Email |
| WordPress Toolkit | yes | yes | no | yes |
| Specialized WP Plans | yes | no | yes | yes |
| Money-back Guarantee | 45 Days | 30 Days | No | 30 Days |
Does HostGator Hosting offer any unique/other Features?
Similar to many other hosting providers, such as WP Engine and SiteGround. HostGator offer a free site migration to their hosting. Free site migration minimizes the list of costs for add-on's that the customer already has to put up with.
Positives of HostGator Hosting;
There are many positives to HostGator. These include their user-friendly service and their customer support. One of the positives about HostGator is their support. We already know they offer 365 round the clock telephone support, but is it a good service? They have a very knowledgeable team, which can fix problems and answer any inquiries you may have. They used to have a reputation, that their support wasn't amazing but for the past few years they have been trying to improve this alongside many other companies.
HostGator also guarantee an uptime of 99.9%, and if a customer doesn't get this, they will be compensated. This is the type of service we should expect from big companies such as HostGator, not only in web hosting but in many other industries. A money-back guarantee is also included when you first sign up to HostGator. This allows new customers to test the waters to see if HostGator is right for them.
Free site migration is also another benefit to HostGator. This means moving your site to HostGator costs nothing apart from the whole hosting package. Although migrating your site is free, it might be easier with a plugin.
Since 2008 HostGator have used wind power to power their hosting servers. This not only saved HostGator a tonne of money but it also kept the cost down for customers of HostGator. So if you're one for the environment, then HostGator is the web hosting service for you.
Whenever you sign up to the WordPress Cloud Hosting, you also get free instant account activation. This means you can dive straight into your hosting. You also get free email hosting with the WordPress hosting. Access to an unlimited amount of email addresses is free making your websites and its brand look more professional.
Negatives of HostGator Hosting;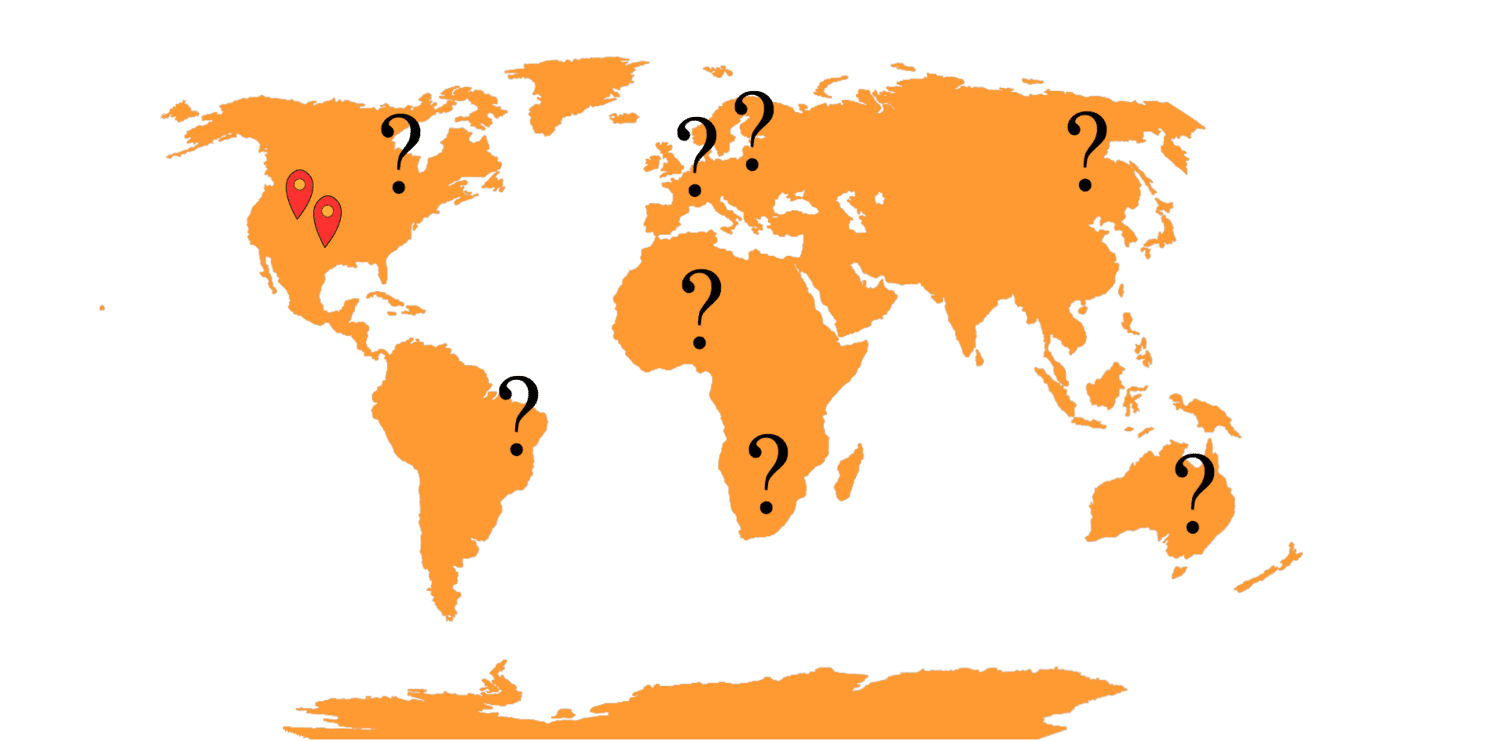 One of the biggest negatives to HostGator is their own website. It can be very tricky and awkward to navigate through the many different services they offer. (Since time of the orginal writing, their website has been updated, making it easier to navigate).
Another concern for me is their datacenters. They have many around the world but they don't tell where they are apart from the two main centres in the US. I would imagine they would have some in Europe and Asia. They have offices in Brazil and India, so I would also imagine there would also be datacenters in these countries too. On the topic of data centers, another negative to them is that you don't get to choose which datacenter your sites are housed in.
HostGator also only uses Dollars as payment. With this, many customers are going to get a surprise with extra VAT put on top of the final bill. This could lead customers to switch to competitors as competitors might have multi currency's. By having multi-currency, it could lead to more appeal for international markets away from the US.
One thing I have noticed about HostGator is that they talk a lot about their T&C's and everything they offer has specific terms. One of these is after the initial plan is ready to be renewed the plans shoot pricing goes back up to the normal price it should be. A lot of the times you only get told about this is when you're purchasing a plan and its usually in smaller writing. Essentially its in the small print.
HostGator's support seems very good as of late, but one problem I keep seeing when I go on to review sites is about their live chat. It seems this is the support that has a lot of problems. Between inexperienced staff not knowing key information and waiting times. This live chat should be one of the most up to date ways of support as many people would contact them through this instead of phoning.
(Since the time of writing, it seems that HostGator have vastly improved their live chat. Staff seem very knowledgeable when looking at reviews and customers are connected to a service rep within approximately 15 seconds.)
In terms of upload speeds, HostGator seem to have a problem. Many other competitors seem to have a better upload speed. This can deter traffic accessing your sites then ultimately leaving it because it hasn't loaded quickly. Everyone hates a white screen, even for just a second. This is something they should look into and improve.
recent 2022/2023 HostGator Hosting customer reviews and update outdated information:
HostGator Hosting Recent Reviews
HostGator currently has an average rating of 4/5 stars on TrustPilot based on over 2,500 reviews, 73% of which are classified as 'Excellent'. One 2022 satisfied customer said "HostGator's uptime is excellent – my site has run without any outages at all. Speed is also great, with average page load times under 1.5 seconds."
However, a less satisfied review from January 2023 remarks "I wouldn't recommend HostGator for high traffic blogs or shopping carts. My site often maxes out the resources on my shared hosting plan causing slow downs." This indicates potential scaling limitations.
Updated Facts & Figures
HostGator Hosting now powers over 12 million domains as of December 2022, with 1.2 million individual business websites hosted.
Annual recurring revenue run rate for HostGator has increased 15% year-over-year crossing $200 million at the end of 2022.
HostGator shared hosting plans now offer customers GIT version control access and an integrated CDN with the ability to cache static content across 24 global points of presence.
Hostgator Hosting: My Thoughts;
Personally I think HostGator have some good and some disappointing aspects to them. If you need hosting for a number of sites, then I would go with a different host as their upload speeds are not that fantastic. They do have excellent uptime, so if you are only hosting a few websites, they would be worth considering. The support they offer and the fact they use wind power to power their centers certainly brings a unique feature to them. Offering many other hosting services for the likes of Joomla and Magento is also a plus.
This article was last updated on 21 November 2023
*ALL PRICING WITHIN THIS ARTICLE WERE ACCURATE AT TIME OF WRITING. ALL STERLING (GBP) AND EURO (EUR) WERE CONVERTED FROM DOLLARS (USD) USING GOOGLE'S OWN CONVERTER.
*ALL PLANS AND PACKAGES MADE BY HOSTGATOR ARE SUBJECT TO CHANGE BY HOSTGATOR THEMSELVES.
Check out other hosting reviews;WP Engine | SiteGround | GoDaddy | HostGator | iPage | Flywheel | DigitalOcean | Bluehost | DreamHost | InMotion | NameCheap| 1&1| Site5 | 123Reg | A2 | Liquid Web
To find out more about HostGator and what they offer, check out HostGator