InMotion are a web-hosting company based in Los Angeles, California. They also have a main office located within the city of Denver, in the city of Colorado. InMotion pride themselves on giving the customer the best experience possible both with their service and their support if a customer has any problems.
How do they do this? Well, InMotion treats its staff, as staff that are happier tend to give better service to their customers. Also, staff need a minimum of 160 hours of internal training before manning any form of support. This means all staff will know almost everything InMotion offer.
Overall there are two data centres in which your WordPress sites can be hosted by InMotion. The datacenters are located in Los Angeles and Ashburn, which is near Washington DC in Virginia. Since 2010 InMotion has made a conscious effort to go green.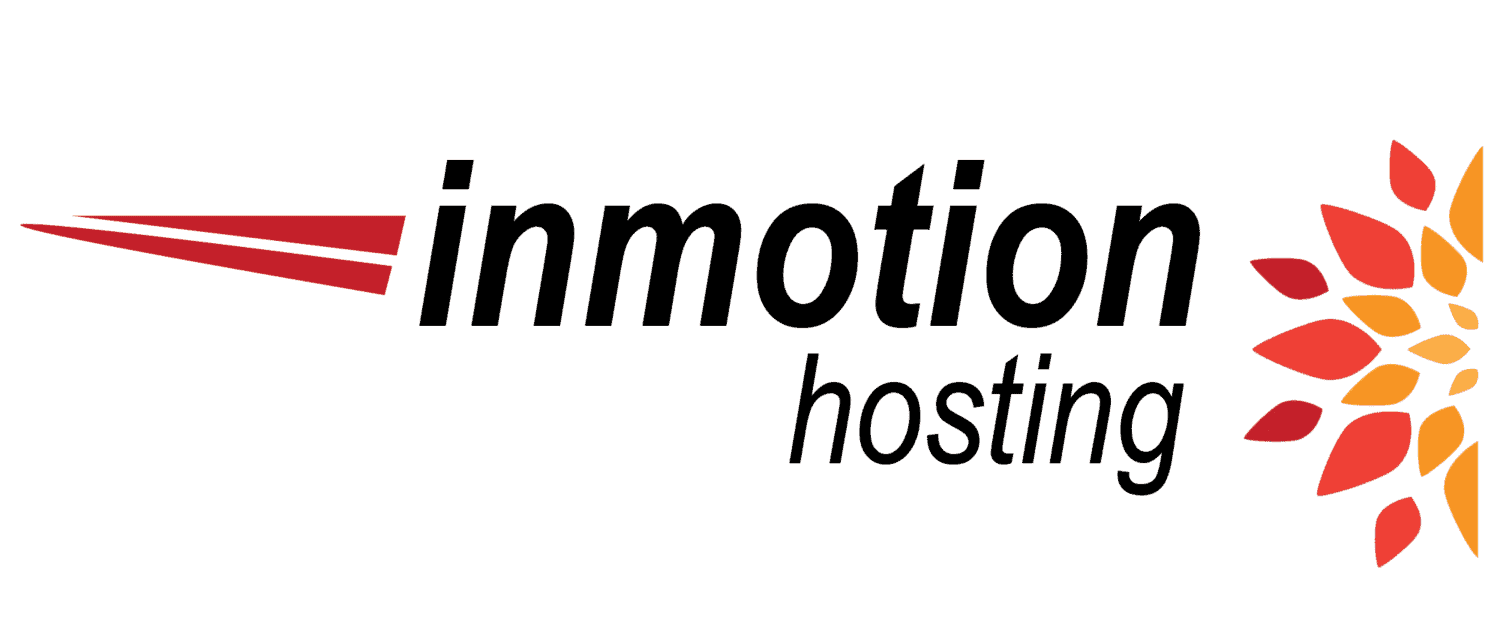 Table of Contents
Does InMotion offer good hosting?
InMotion's plans;
InMotion offer a number of plans for WordPress Hosting. Overall there are six plans in total. Every plan includes similar features, some more than others. Generally the dearer the plan the more features you will receive. With every WordPress Hosting plan customers will receive a free domain, unlimited bandwidth and email accounts and a free SSD, which can enhance performance. PHP 7 is also supported with every plan.
WordPress also comes pre-installed with all their plans, along with free backups and free SSL. This is to increase security on your WordPress sites and to encrypt all personal data being entered within your websites. So this means all InMotion plans could and would be great for e-commerce websites. An application roll-back which allows you to roll back your WordPress application to a previous version is also included alongside automatic WordPress updates and auto plugin and theme updates.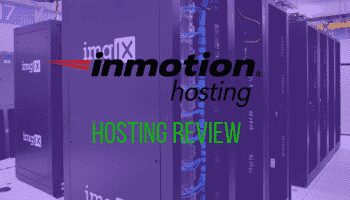 WP-1000's
The first plan offered by InMotion out of their six plans is their cheapest plan. This plan is called the WP-1000's plan, meaning the first WordPress Plan and would be perfect for smaller blog-type websites. This plan only supports up to 20,000 visitors a month so is great for the smaller type of websites. One staging site is included with this plan. This allows you to test and preview, updates, themes and other changes on your site, without affecting what the user sees on the other end.
This plan starts at a cost of $5.99/£4.80/€5.52 a month considering what all you get for your money. This is on offer from $8.99. Within this cost, you also gain 24/7/365 US support and the cPanel, control panel, which is the main control panel many people are familiar with. 40GB of disk space also comes with this plan.
WP-2000's
The second plan offered by InMotion is their most popular plan. It is called the WP-2000's plan, meaning the second WordPress plan. With this plan, users will receive everything the same as the WP-1000's plan, plus more. Users will be able to have up to 50,000 visitors per month over two separate websites. Disk space is doubled from 40GB with the first plan to 80GB with this plan.
You can also stage up to 6 websites with this plan which is a change from the one website with the first plan and you get access to premium plugins and themes. The premium plugin and theme access saves you an average of $60 a year and gives you access to backup, editor and SEO plugins.
This plan costs $7.99/£6.40/€7.22 a month on offer which rises to $12.99. This plan is a great reasonable price considering all the features you would receive with it including the free premium themes and plugins and the fact that this plan allows two websites instead of one. This would make this plan great for users who would like to host one or two websites with a reasonable amount of visitors to one or each of their websites.
WP-3000's
WP-3000's is the name of the third plan offered by InMotion. It means the third WordPress plan offered by them. The price of this plan is a slight jump from the previous WP-2000's plan, coming in at a nice figure of $9.99/£8/€9.03 a month that rises to $16.99 afterwards.
With this WordPress plan, users will get every feature the same as the WP-2000's plan, but instead of supporting two websites, this plan can support up to three websites and up to 125,000 visitors per month. Access to the premium themes and plugins is still included and up to ten sites can be staged compared to the six sites with the WP-2000's plan. There is also 120GB of disk space with this plan.
WP-4000's
The WP-4000's plan is the first plan in which, you can subscribe on a monthly basis. Before the first three plans, you could only purchase either on a yearly or every two-year basis. This is also the first plan in which users get access to a free dedicated IP address. Users also still gain access to 10 staging websites, just like the third plan.
The cost of this plan is $16.99/£13.61/€15.36 on offer and then $32.99 after tha.. With this plan up to six websites can be supported with up to 300,000 visitors per month, which is more than double the amount of visitors you had with the first plan with half the amount of websites supported. 160GB of disk space is also included within this plan.
WP-5000's

(Can't find plan on InMotion website anymore – Date 09/09/2019)
WP-5000's plan is another plan offered by InMotion. It is called this as it is the fifth plan offered by InMotion for WordPress. This plan supports up to 10 websites, with double the amount of visitors offered by the WP-4000's, with 200GB of disk space. That means this plan would be perfect for sites that generate thousands upon thousands of traffic, even hundreds of thousands of visitors per month.
The price of this plan takes a drastic jump from the previous plan, as it will set you back $59.99 a month for the two-year plan, 465.99 a month for the yearly plan and $79.99 a month if you would like a monthly plan, which to me seems very expensive. For this price, this plan includes all the features within all the other plans before this one, with the larger amounts of visitors per month, disk space and amounts of websites.
WP-6000's
(Can't find plan on InMotion website anymore – Date 09/09/2019)
The final plan InMotion offer for WordPress Hosting is the WP-6000's plan. This plans price starts at a very expensive $114.99 a month for the two years and goes up to $149.99 a month if you would like a month plan. A yearly plan will cost you $124.99 a month. So what do you get for this price?
With this plan, you will receive everything you get with the WP-5000's plan, with extra disk space, amount of websites supported and the number of visitors. Altogether you will receive up to 240GB of disk space for up to 1.2 million visitors per month. This 1.2 million visitor can be spread across the twenty websites that this plan will support.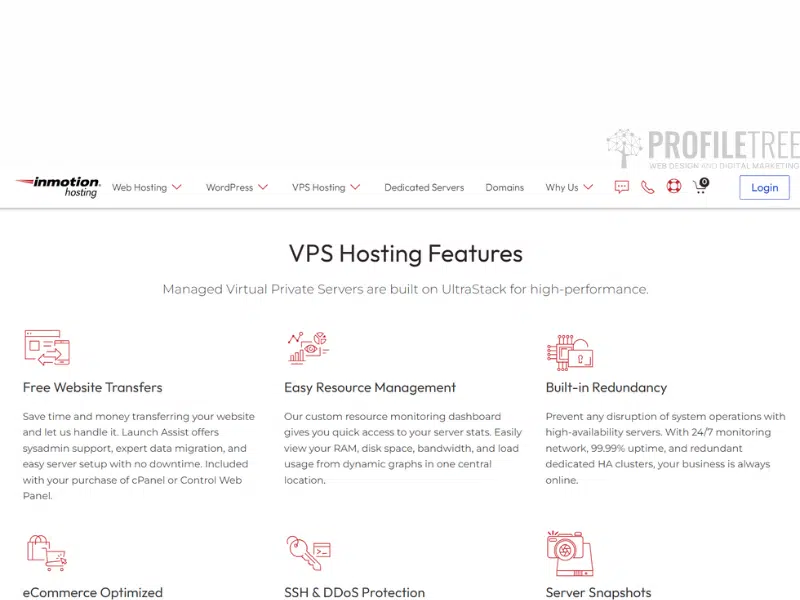 Additional WordPress Hosting Plans
InMotion also offer additional WordPress Hosting Plans for agencys and large developments.
Agency plans are called VPS-1000HA-S, VPS-2000HA-S and VPS-3000HA-S. The cheapest agency plan starts from $27.99 a month on offer then $39.99 a month after the offer. This is the ideal plan for a newer agency.
The second plan costs $44.99 a month on offer then $79.99 after the offer. The final agency plan costs $64.99 on offer which is an incredible 55% from $144.99 before and after the offer. These two plans are ideal plans for larger and growing agencies.
Overall there are six lareg development plans offered by InMotion. They are the Essential Plan, the Advanced Plan, the Elite Plan, Plan CC-500, Plan CC-1000 and Plan CC-2000. The cost for these plans are as follows;
Essential – $105.69/£84.65/€95.55 ($189.99 after offer) a month
Advanced – $166.59/£133.43/€150.60 ($229.99 after offer) a month
Elite – $238.99/£191.41/€216.05 ($319.99 after offer) a month
CC-500 – $340.99/£273.11/€308.26 ($419.19 after offer) a month
CC-1000 – $414.49/£331.97/€374.71 ($489.99 after offer) a month
CC-2000 – $519.49/£416.07/€469.63 ($589.99 after offer) a month
Do InMotion provide good support?
InMotion has many support features, as part of their plans and as part of their company, they range from call, email and chat support features to FAQ's, tutorials and a community forum.
With every plan, users will receive many support features, two of which are the 90-day money-back guarantee (3 months) and the 24/7/365 days a year US-based support. These two features provide great support to customers as they can always feel relaxed with the guarantees and that they can contact support any time of the year if they ever come in contact with a problem.
InMotion also provides a FAQ's page. From here users can choose a topic for example 'WordPress Hosting' to find articles. The articles found her can help answers to users problems.
There are hundreds of Frequently Asked Questions within the FAQ's including questions surrounding topics including cPanel, and your account with InMotion. If I was a user of InMotion this would be the first place I would go to to try and find the answer to my problem.
This is because the problem could be an easy fix and it also means I wouldn't need to wait to get an answer from the live chat or when phoning InMotions call centre. Especially when on the chat the person you're talking to could like you the article within the chat.
A range of tutorials is available for users. From here users can also find the answer to their questions and be shown how to fix them easily. Once again it means users will not need to go straight other support features such as the chat or phone line. The tutorials could potentially provide the best answer for the user.
Having a community forum is also another great support feature within InMotion. Here other users can post a query and others can answer their problem without needing to go to InMotion directly.
The reason forums are great as it allows other users to learn of one another as well as get a more genuine answer to their problems. Others may suffer the same issues and here users can find the right answer to their problem quickly
What kind of security do InMotion provide?
InMotion provides many features within their plans to protect your websites from spam, hackers, malware and data loss. One of the ways InMotion help to prevent data loss is through their free backups and the safe application rollback.
The free data backup helps to take backups of your website if something catastrophic happens to your website. This means if your site is lost or has lost data you're able to go back in time to the point in which no data has been lost. You're able to do this once every four months for free, so three times a year.
If you need to do this again there will be a fee of $9 to get your backup. Of course, you can also create your own backups manually. The safe rollback means you can go back to a previous version of the application. This is essential in times where updates may have caused themes and plugins to not work.
A free SSL is included with every plan offered by InMotion. This means all your site pages will be encrypted, which is perfect for e-commerce. All personal information will then be encrypted such as personal details and card information, leaving the customer worry-free.
Your sites are also protected by hack and malware protection. This feature scans your data and files for any vulnerabilities that could potentially be exploited. This feature then repairs any vulnerabilities so that they cannot be exploited. The best way to keep your site vulnerability free is by upgrading your sites with the latest software. The web application firewall feature that comes with every plan will further protect attacks on your site.
InMotion's performance, what's it like?
Unlike many web hosting companies, InMotion is not mad about the showing of their uptime. Many would think and assume that it must be bad, but it's really not. Generally, most companies offer a guarantee. If the company do not match this guarantee, they will then refund the customer in question. They might even give out free days. InMotion doesn't do this for WordPress, so there are no fake promises by them in regards to uptime.
Many sites have made their own research into InMotions uptime, something I haven't got the privilege of doing, and they run test sights on. On many sites such as hostingfacts they show an uptime average of around the 99.97% for InMotion. That works out at over 2 hours per year of downtime. I think that's a decent amount considering instances such as maintenance being carried out on your sites.
Again just like their uptime, InMotion has great upload speeds of less than a second in some instances which means many users will continue to enter your site. If the upload speeds are less than a second then many users will return to their previous page and look at other options and websites. One way InMotion try to improve their upload speeds is with PHP7. This feature speeds up your loading times up to 3x faster than previous versions of PHP. If older versions of PHP are being used it could slow your site down.
InMotion also use an advanced server caching feature, which speeds up the execution of your site. This helps load your sites much faster as they are have already been searched. Catching saves data onto the operating system. This means the server does not need to be approached again to perform the request.
Does InMotion have any other or unique features?
With InMotion WordPress comes pre-installed. This means you do not need to go through the awkwardness of installing WordPress yourself. If you have even installed WordPress yourself, you may already know it can get awkward and annoying. Free site migration is also offered like many other hosts offer, apart from the select few. With this, you won't need to to do it yourself unless you would like to. (InMotion will still help you).
InMotion guarantees no downtime during the migration which is another plus. Please do note that some migrations may cost depending on the size of the migration. Transfer from non-cPanel hosts will require a manual transfer, which could potentially be difficult.
Staging sites is another feature of InMotion which is a great added feature. It allows users to preview a website and use different features and plugins to test before actually publishing. This allows you to see if your theme works well with your site and if everything works fine. Users are also able to create their websites quite and easily with the Boldgrid drag and drop builder. This feature allows users to build their WordPress sites easily with the different drag, drop and resize features it includes.
Another great feature of InMotion is their automatic updates of plugins, themes and the WordPress application itself. This can save you time as you do not need to updates them yourself. It also means you will always have the latest version of WordPress.
One of the best features about InMotion is their grant user access. This allows other users to gain access to your site without giving them free rein of your entire site. This feature could be used by clients alike to see their website themselves and get to know WordPress if they ever wanted to update information on their site.
Positives of InMotion;
InMotion has many positives about them. They have a range of plans for a range of different customers from bloggers to web developers alike. Plans start from a reasonable price which many can afford a month. Every plan comes with a wide range of features including a free domain, free site transfer and free backups. Something, not all web hosts offer, so it most certainly another positive.
Features that help your sites with support and security are also widely offered by InMotion in all of their plans. The features they offer are free SSL, a site rollback, hack and malware protection and 24/7/365 support. This means if you're ever stuck getting in touch with InMotion is never too far away.
They even have a community forum and tutorials to help you out. The other features help to increase the security of your sites by scanning for any malicious content on your sites, encrypting your data and allowing you to go back to a previous version if an update interferes with your sites. A 90-day money-back guarantee is also available for all customers, which is great if you find you don't like their hosting.
InMotion also boast good uptime and upload scores, which is something every site needs and wants. If a site doesn't have good uptime and upload scores, many future clients and traffic would be lost and they are more than likely to go to rival companies. Not what anyone wants at all!
Negatives of InMotion;
Just like everything, there have to be a few negatives to InMotion, sorry! One of the biggest negatives for InMotion is that their plans can get expensive. This is done in two ways. The first way being as the plans get more and more features and larger in terms of size, the cost has to go up. I believe the costs do go up by a large amount which is a bit unnecessary considering the size of the disk space, amount of visits per month and amount of websites you can have only gone up.
The other and second way the pricing can get expensive is the length of the plans. Generally, the plans seem expensive at first but that's the price for a two-year plan. If you would like a yearly plan it will get slightly more expensive, but here's the killer. If you would like a monthly plan, the prices can skyrocket from $29.99 a month to $39.99 and that the cheapest plan you can go monthly on.
My thoughts;
Overall, I personally believe that InMotion provides some of the best web hosting for WordPress out there. All their plans offer many features that can improve your website from being good to being great. I would've rated them five stars except they're not perfect, but in reality which web hosting is? The pricing is one of the only thing features of InMotion which lets them down, and even at that, the pricing for some certain plans are decent.
I would most certainly recommend InMotion's hosting as I would try them out myself.
This article was last updated on 19th September 2019
*ALL PRICING WITHIN THIS ARTICLE WERE ACCURATE AT TIME OF WRITING. ALL STERLING (GBP) AND EURO (EUR) WERE CONVERTED FROM DOLLARS (USD) USING GOOGLE'S OWN CONVERTER.
*ALL PLANS AND PACKAGES MADE BY INMOTION ARE SUBJECT TO CHANGE BY INMOTION THEMSELVES.
Check out other hosting reviews; WP Engine | SiteGround | GoDaddy | HostGator | iPage | Flywheel | DigitalOcean | Bluehost | DreamHost | InMotion | NameCheap | 1&1 | site5 | 123Reg | A2 | Liquid Web
To find out more about inMotion and what they offer, check out inMotion