Thinking about the best WordPress hosting for your needs? Stop! Our free guide is designed to answer your questions and explain your next steps.
We'll look at different types of WordPress hosting and weigh up your options including WP Engine, SiteGround, GoDaddy and Bluehost.
Read on…
What is WordPress Hosting?
WordPress is, of course, a very popular publishing website publishing platform. With WordPress you can build, publish and update your website/blog.
There are two forms of WordPress: WordPress.com and WordPress.org.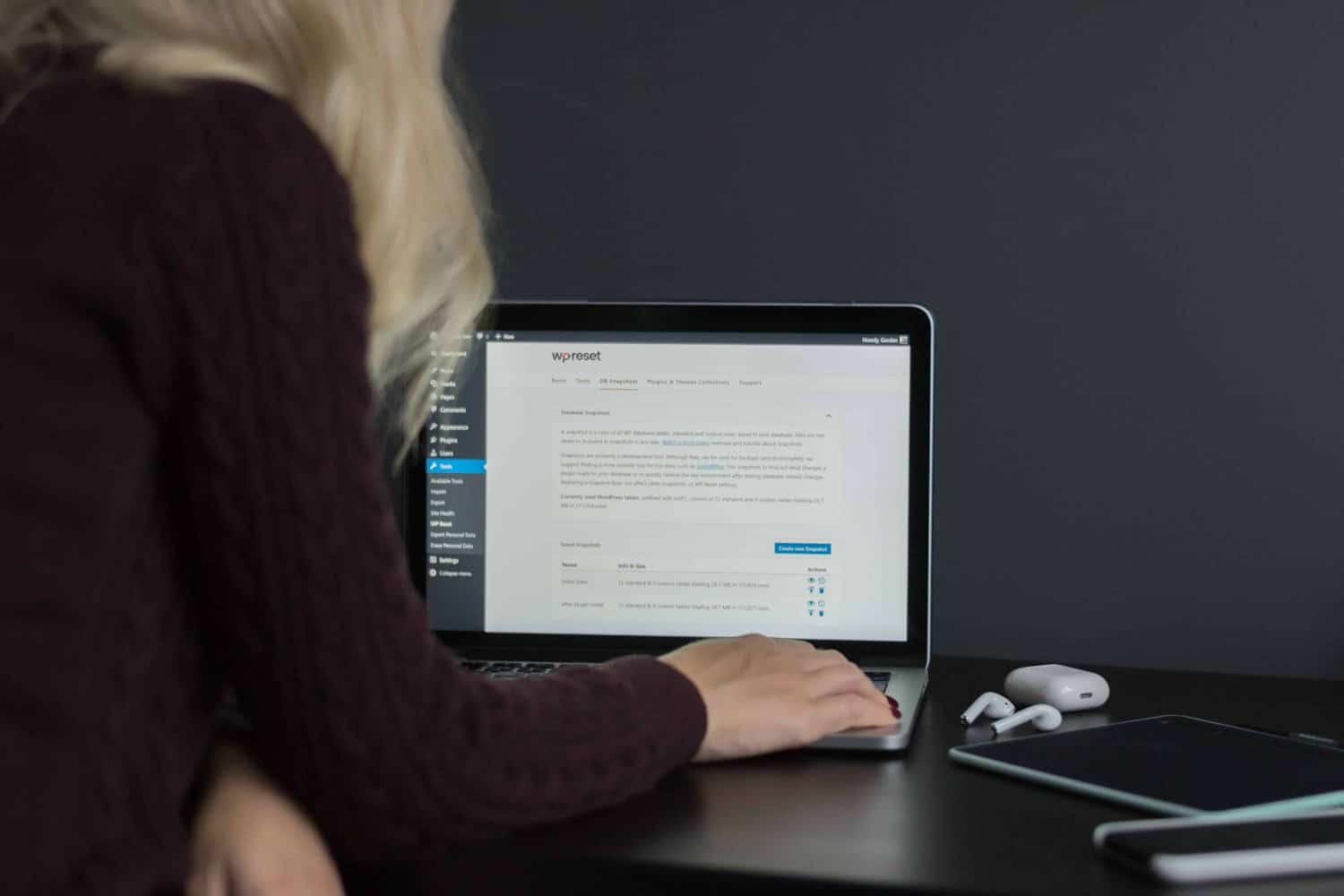 WordPress.com provides its own hosting, which means it is free for everyone, but it restricts plugins from working. Plugins can be an essential part of customising your website, so you may want to use WordPress.org.
However, with WordPress.org, you'll need to find your own hosting from web hosting sites such as Bluehost, GoDaddy, etc.
So, what are the main types of WordPress hosting? Well, there are four different types: these are managed hosting, shared hosting, VPS hosting and dedicated hosting.
Each one has different advantages and disadvantages:
Dedicated WordPress Hosting
Many hosts offer dedicated hosting for WordPress, however dedicated hosting demands a greater knowledge of hardware and operating systems.
With dedicated hosting you'll need to set up other elements such a web server and operate it yourself.
There are great features, though: one of the main benefits involves the ability to set up your hosting to your exact needs. So, this means much more control over considerations like security.
Shared WordPress Hosting
You've probably already heard of shared hosting: basically, it's the type of hosting almost every hosting company offers and it is one of the cheapest types of hosting available.
Why is it cheap? Because many users with multiple websites are on one server. This, however, leads to potential overcrowding at times.
This could, potentially, lead to your website slowing down.
The great thing about shared hosting? The price! It is cheap, and ideal for starting up with hosting and learning about hosting.
Companies such as GoDaddy, Bluehost are huge in the WordPress hosting market and all offer shared hosting plans. All offer decent performance, good security measures and support too.
VPS WordPress Hosting
VPS (Virtual Private Server) hosting, also known as cloud hosting, is another alternative for WordPress hosting. VPS hosting works in a similar way to shared hosting except with fewer people on a server.
With this lower number of people sharing, the risk of security issues is lowered.
The VPS helps secure your hosting by using technology to separate and protect your sites from potential issues with other people using hosting on the same server as yours.
VPS hosting ranges in pricing from low budget to costly options. With VPS hosting, choosing the right plan for you is essential as you may need more bandwidth than you initially expect.
Managed WordPress Hosting
Managed WordPress Hosting is one of the most popular WordPress hosting types. The whole hosting environment is set up to support WordPress and to help increase speed, security and reliability.
The price for managed hosting can become very expensive, depending on the resources you need to host your websites.
Many managed hosting plans have restrictions to help make your sites more secure. This means some plugins will not work with managed plans.
Companies such as WP Engine and Flywheel, who deal solely with managed WordPress hosting, are experienced providers in this market.
Discover more about SEO in your area
SEO Antrim | SEO Armagh | SEO Ballymena | SEO Bangor | SEO Belfast | SEO Derry | SEO Lisburn | SEO Newry | SEO Northern Ireland | SEO Omagh 
The Best WordPress Hosting Option?
When it comes to WordPress hosting, finding the best for your needs can be difficult.
There are so many companies to choose from and each may be better at some things than others. For example, some companies are better at providing security features and some companies provide better performance for your sites.
You also need to figure out which type of hosting would better suit you. Would managed hosting suit best? dedicated, VPS or shared hosting?
Comparison sites explain the main features of different hosts, the main features such as the uptime, storage, support and performance are usually shown.
WordPress Hosting Costs
Usually, shared WordPress is the cheapest option.
The next opinion, budget-wise, will usually be VPS hosting, commonly known as cloud hosting.
Managed plans, the next option in terms of expense, may be needed depending on your requirements for storage, visits per month and performance.
The final type of hosting – dedicated hosting – will tend to be the most expensive.
WordPress Hosting plans
Generally, when it comes to WordPress Hosting plans, you do get what you pay for. A cheaper plan may not be the best idea if you need certain features.
Along with the cost of the plans, the storage available and the number of visitors will change with the cost along with the features on offer.
Many companies also guarantee an uptime of 99.9%. In a competitive market, this is a great incentive, especially where monthly refunds are given customers who do not receive the promised service.
Companies who offer this guarantee include GoDaddy, HostGator and DigiatalOcean.
One of the main features of managed plans? The number of monthly visits allowed. Most of the time if you go over the number of monthly visits, your site will not be able to be accessed until the start of the next month. Some providers are an exception to this rule and allow you to go over your limit but will talk about upgrading your plan to one that is more suitable for your needs.
Cheap WordPress Hosting
The cheapest WordPress hosting will tend to be shared hosting, as we've explained.
Some companies such as 1&1 have even offered £1 hosting. Of course you do get what you pay for and the storage and RAM are pretty small. These small allowances for storage and RAM mean it would be almost impossible to host a website with much content.
At the time of writing: 1&1 Hosting is one of the cheapest hosting services in the UK, with its cheapest plan being 99p, just under a pound. iPage is the most reliable and cheapest host in the US. The cheapest plan they offer is $1.99 a month. This same plan is offered at £1.50 a month in the UK and is still cheap in Europe and Ireland at 2.99 euros.
Fastest WordPress Hosting?
Why is speed important? Loading times can make your website suffer as users could ditch a page due to a slow experience.
Realistically a website will need to have an upload speed of less than a second to keep traffic on-site for as long as possible.
Secure WordPress Hosting
Many hosts allow users to add additional security features at an additional cost. Some hosts even give you these security features as part of your plan.
Most hosts offer a free SSL (Secure Socket Layer). Flywheel and WP Engine are just two examples of hosts who do so.
SSL means all data entered within a page becomes encrypted. This is essential where personal information will be entered, such as e-commerce sites.
Features such as SiteLock, CodeGuard and ModSecurity, which protect your sites from spam, malware and hackers more will be likely to be a cost in addition to your hosting.
To stop spam to your emails and own phone number you may want to consider domain privacy,
Free WordPress Hosting
Many websites offer free WordPress hosting but service-wise you run the risk of 'getting what you paid for'.
One company worth considering for free hosting? WordPress themselves! More specifically WordPress.com . WordPress.com is similar to wordpress.org except you can host your website for free although adverts will appear on your site.
Other hosts who provide free hosting are Hostinger, also known as 000webhost, freehostingnoads and freehostia.
Exploring digital agencies to find the best fit for you? Discover what makes ProfileTree a different kind of agency
Digital Marketing Antrim | Digital Marketing Armagh | Digital Marketing Ballymena | Digital Marketing Bangor | Digital Marketing Belfast | Digital Marketing Derry | Digital Marketing Lisburn | Digital Marketing Newry | Digital Marketing Northern Ireland | Digital Marketing Omagh 
WordPress Site Migration
Without site migration, you would be left stuck to one web host. Most hosting companies offer some sort of site migration, which may be a plug-in or manual option. Some companies may charge a customer to bring across a site to their service.
Let's take a closer look at some of the options for your next website:
GoDaddy WordPress Hosting
GoDaddy are one of the most popular web-based companies in the World. They boast over 17 million customers worldwide, offering services such as web hosting (including WordPress) and domain registering.
GoDaddy offer shared hosting, VPS hosting and managed hosting.
Once you've signed up to GoDaddy you can to use their site migration tool to move your site from your previous host.
The price GoDaddy offer is competitive as they have four packages for WordPress.
Find Out More About GoDaddy
Bluehost WordPress Hosting
Bluehost are a hosting company offering multiple plans for many different types of hosting.
With Bluehost optimised plans, the company offers generous limits on the amount of visits a month, storage and backup. You'll also receive a free SSL, 24/7 support and cPanel. You can also add an SEO tool.
Bluehost are one of only three hosting companies to be recommended by WordPress.
Find Out More About Bluehost
SiteGround WordPress Hosting
SiteGround are another well-known hosting company. They offer dedicated, cloud, shared and WordPress hosting. SiteGround have three plans for WordPress starting at a reasonable price.
They offer a great support network featuring a setup wizard along with hundreds of articles.
Free site migration is also offered by SiteGround.
HostGator WordPress Hosting
HostGator offer three plans for WordPress Hosting: a starter, standard and a business plan.
With every WordPress plan you get free SiteLock and backup.
Every plan offers a good amount of traffic to your sites and a decent backup as well as an uptime of 99.9% guaranteed.
Find Out More About HostGator
iPage WordPress Hosting
For WordPress iPage they offer the WP Starter and the WP Essential plan.
The WP Starter includes unlimited storage and bandwidth. Pre-installed themes and plugins are also installed in the plan and are built into the custom control panel.
The essential plan includes everything within the starter plan plus SiteLock and malware removal. iPage also offer expert support.
Find Out More About iPage
DreamHost WordPress Hosting
Dreamhost is another one of the three hosting companies recommended by WordPress. They offer many types of hosting including dedicated, cloud, shared and managed hosting. Altogether there are six plans for WordPress, three for shared WordPress and three for managed WordPress.
With DreamHost you'll receive Jetpack Pro with the two more expensive managed plans. This feature improves SEO and security performance.
Find Out More About Dreamhost
InMotion WordPress Hosting
InMotion offer VPS, dedicated, re seller, business and WordPress hosting. For WordPress they offer six plans.
With every plan you have access to an unlimited amount of emails and bandwidth. The storage starts from 40GB in the first plan and goes upto 240GB in the sixth plan as with every better plan the storage goes up by 4oGB.
InMotion offer a lot of features with every one of their plans. Free-backups and a page builder is included with every package along with 24/7 support.
Find Out More About InMotion
NameCheap WordPress Hosting
NameCheap provide a range of hosting including shared hosting, dedicated hosting and many other including WordPress hosting.
NameCheap advertise that you can setup and manage there WordPress within 30 seconds. This is because you don't need to setup WordPress manually yourself.
Find Out More About NameCheap
One and One (1&1) WordPress Hosting
1&1 web hosting are one of the most popular hosting sites within the UK. Their website comes in many different languages, such as English, Italian, Spanish and also US English. For WordPress they offer three managed plans.
Expert support and 24/7 support is offered within each of the plans 1&1 offer, meaning you're never far from help. Unlike many other competitors, you can allow as many visitors as you like to access to your sites, as many email accounts as you need and an unlimited amount of websites with the unlimited plan.
Great performance and security features are included within each of the packages including a free SSL, SiteLock and data recovery.
Find Out More About 1 and 1
Site5 WordPress Hosting
Site5 are a web hosting company based within the US. They offer web hosting, re seller hosting, VPS hosting and WordPress hosting. For WordPress they offer three plans, the hostBasic, hostPro and the hostPro+ Turbo plan. Customers receive unmetered storage and bandwidth with each plan. The hostBasic plan is the only plan in which you have access to only one website unlike the other two plans which offer unlimited numbers of websites.
Find Out More About Site5
123 Reg WordPress Hosting
123 Reg are one of the largest, if not the biggest, domain provider within the UK. Since 2000, they have registered over three million domains and are hosts to over one million sites. Web hosting, WordPress, Joomla and Drupal application hosting are all offered by 123 Reg.
For WordPress, 123 Reg offer two plans: the business and premium plan.
With both plans you'll have access to MySQL, a database size of 1GB, 100GB of storage and multiple websites. The smaller business plan you get free access to two domains and only one domain with the Premium plan.
Find Out More About 123Reg
A2 WordPress Hosting
A2 offer many different hosting options, including shared, VPS, reseller, cloud, dedicated and WordPress hosting.
With every plan, customers will gain access to unlimited storage and transfer, as well as cPanel access (except in the managed plan) and a money back guarantee. The money back guarantee is unique to A2 as they offer an 'anytime money back guarantee'. For some plans a turbo server is offered, allowing your sites to run more quickly.
A2 offer free site migration plus good support and security features including a free SSL with every WordPress plan.
Find Out More About A2
WordPress Engine (WP Engine) Hosting
WordPress Engine offers great support and security for all of its users, including support 365 days a year and a solution centre to find answers to your questions.
Free site migration/transfer is offered with WP Engine, just like many other competitors.
One of the biggest benefits of WP Engine is the billing transfer feature. This allows web designers to build websites first and then their client can pay for the site after it is complete and the site is ready to be published.
Find Out More ABout WP Engine.
Liquid Web WordPress Hosting
With over 30,000 customers in 130 customers and five datacentres worldwide, Liquid Wed take pride in giving their customers the best hosting experience possible.
Liquid Web also offer some very unique features including a worry-free auto plugin update feature and image optimisation to improve page loading speeds.
Find Out More About LiquidWeb
ProfileTree WordPress Hosting
ProfileTree also offers WordPress hosting with a range of options and costs to suit your individual needs:

Find out more here: ProfileTree WordPress Hosting.
Ready to discover how ProfileTree can help YOUR business grow online through proven, specialist digital marketing, SEO, content, training, social media marketing and web design?
Web Design Agencies | SEO Agencies | Digital Marketing Agencies | Content Marketing Agencies | Digital Training Agencies