WordPress-specific hosting enhances your website with various practical features that make it simpler to maintain, secure, and accelerate your website. Managed hosting is more of a service than a certain kind of plan you'll receive. While most hosting platforms leave the majority of the work up to you, managed hosting relieves you of some of the burden of maintaining your website. For this reason, some businesses and individuals prefer managed hosting, especially if they need more solid technical skills.
Additionally, having WordPress hosting managed for you is always simpler. Managed WordPress hosting generally refers to any time your host provider handles your website and server. To save you time, it will take care of numerous chores like updating your website. These include performance optimisations, checking your website for security breaches, and regularly producing backups for storage. The fundamental features of managed WordPress hosting are all of those. All of the stuff up to this point seems fine, but the disadvantage of managed WordPress hosting is that it is more expensive than standard unmanaged settings. Then, you must pick a hosting company that knows how to maintain a WordPress website if you lack the necessary expertise.
There are several hosting companies out there, each offering a particular hosting package designed specifically for WordPress websites, and you can choose from one to determine which hosting package is best for you.
WordPress is very lightweight and compatible with all reputable web hosting companies regarding hosting requirements. Due to WordPress's popularity, the top web hosting companies offer a simple one-click WordPress installation option or provide total assistance for running a WordPress website. We'll start by discussing Bluehost as our initial option.
Bluehost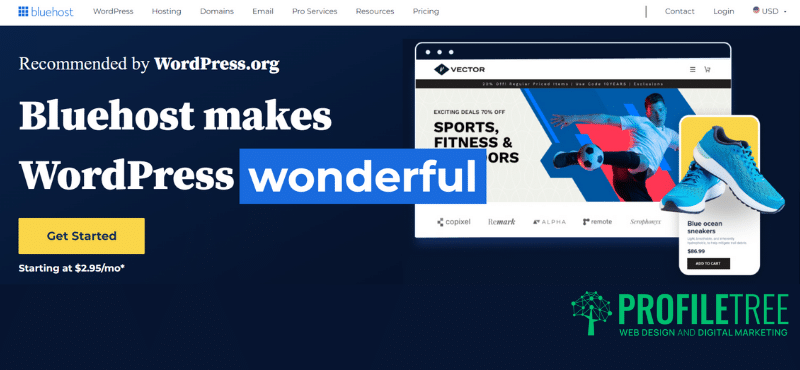 Bluehost is another very well-known brand name for WordPress hosting. They have a section designated to their website hosting, managed hosting, and similar services.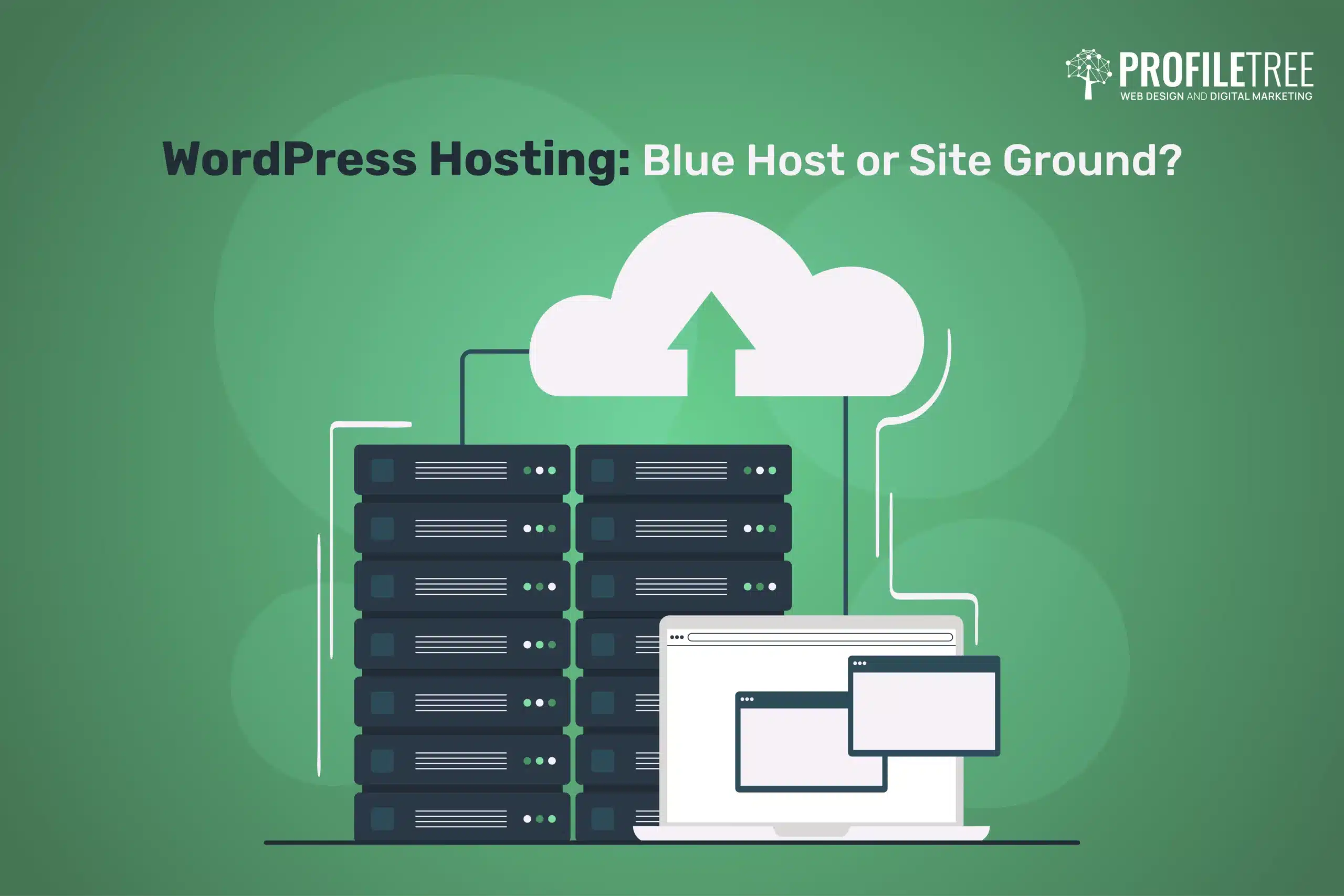 Bluehost is quite good when it comes to ensuring they're secure. It helps to eliminate any chance that a website will become slow because of heavy traffic if you have one that you know will receive a lot of visitors. They also offer skilled help around-the-clock. So, if you ever need to contact them, you have access to live chat, email, and phone support as part of your hosting service. They are recognised as the best for small enterprises. Additionally, they offer discounts of 63% or 70% off to WordPress beginners for new online store plans. They also offer a free website builder with layouts.
Bluehost Hosting Plans
On the website, they provide various pricing and programs. You can view what they offer in terms of hosting, dedicated hosting for some plans, and their online store by clicking on "pricing and plans. They have 12 or 36-month billing cycles. You can choose from the basic plus option plus and Pro for a year. In addition to the fundamentals, they all offer hosting for an infinite number of websites.
As a result, the basic package only includes hosting for one website. However, if you have more than one, one of the plus or pro plans could be preferable. The Plus plan is good for small enterprises.
Then there are the various storage capacities for each of your websites. Consequently, it would help to consider sites with more gigabyte storage depending on your site's size, such as those with integrated commerce or heavy traffic. The 10 GB storage space should be adequate if your website is a simple brochure-style design. However, the storage again depends on the demands of your particular website. Each one includes a customised theme and round-the-clock customer service.
Regarding the other items they all provide, each one offers a free domain for a full year. Therefore, if you don't already have a domain, you can purchase one through Bluehost. The first year of the domain name will be free, and you will have to pay for the additional years. You also receive a free SSL certificate and a free CDN. Additionally, you receive free domain privacy when purchasing the Choice Plus and the Pro. It provides a few additional layers of defence against spamming, data theft, and similar issues. Additionally, you receive free automated backup. This is included in both the Pro and the Choice Plus.
The Pro features include multi-site management. Therefore, Bluehost does provide management for multi-site users especially.
It's generally preferable to modify your website on a test page before publishing them to the live site if you frequently make changes to it. Performance insights and plug-in collections accompany all of this, based on the size of your company and your budget.
If Any Help Needed
Ultimately, how you want to handle everything is up to you. If you compare plans, it will show you a simple table view of the differences between them, as well as what you're receiving and missing in terms of some of the payment plans.
It's great that Bluehost offers round-the-clock WordPress hosting assistance. The hosting company you select must be accessible and ready to supply you with that support whenever needed, especially if you're new to hosting and have no idea what that entails.
You can reach Bluehost via phone or live chat; they are prepared to assist you with any issue.
The fact that Bluehost only offers managed WordPress hosting in New England is another incredibly crucial characteristic of the company. You receive your most important features, website statistics, and extra storage, which you would require if orders were being put on your site continuously. Additionally, you receive a free SSL and Yoast.
Yoast as a Plug-in
Yoast is a search console optimisation third-party WordPress plug-in and supplier that gives you extra capabilities to improve the WordPress or commerce on your site. You can also add additional features to your website, like product search and filtering. You can include features like wish lists, bookings, and appointments on your website with the help of Yoast. The daily backups are additional e-commerce features that you have with this plug-in, including infinite products, safe online payments, and automated WordPress upgrades.
With the online shop and marketplace, you essentially get multi-channel inventory, which means that if you want to sell not only on your website but also on things like Amazon, Etsy, or any other third-party platforms, you can do so.
Bluehost also has a blog and a resource area, which is truly great about them. This isn't only for WordPress websites; they also include articles for building other websites and tips on optimising them. Therefore, you can use a variety of their tools to enhance your website however you see fit. And yes, the chat option is here if you need help with any aspect of your hosting or website. You would only need to choose the plan you want, pay for it, and then your website would be hosted essentially by Bluehost.
Site Ground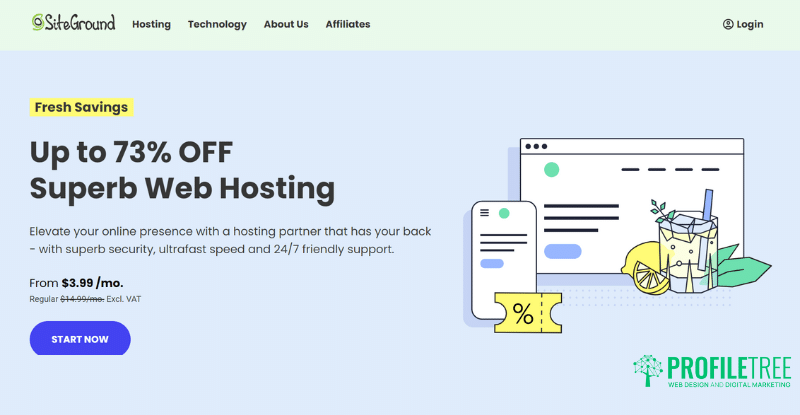 SiteGround is a different hosting company that is very well-liked and frequently used for WordPress websites. To make your website as quick and secure as possible, SiteGround offers truly unique, in-house WordPress speed and security solutions. They are a WordPress-recommended hosting company because of their excellent 24/7 customer service. Daily Backups and automated WordPress upgrades are only a few of SiteGround's capabilities.
Free SSL, one-click staging, free CDNs, free email, and similar services are included in their plans. Additionally, they provide Git version control, which is very well-liked by coders.
They are among the few businesses providing hosting tailored to a specific location. Six distinct data centres are in the US, Europe, Asia, and Australia. As a result, they choose a server that's essentially nearest to where your website would be situated, which is great for site speed. All you need to do is access the SiteGround website and select View Plans.
SiteGround Hosting Plans
They have three different plans: StartUp, GrowBig, and GoGeek. The amount of websites is the primary distinction between all of them. As a result, you can use this hosting for an unlimited number of websites with both the GrowBig and the GoGeek plans. The actual web space is the next step: you have 10 GB, 20 GB, and 40 GB.
Depending on your website type, the starting plan can be appropriate for you if you have a straightforward brochure-style website and only one website. If your websites receive a lot of traffic, you may wish to pursue the GrowBig or GoGeek plans.
These are the primary variations. But they all come with a free domain, a free SSL, daily backups, improved security, a 30-day money-back guarantee, and the ability to add collaborators.
You also receive free private DNS. This allows you to select a unique domain name for your web and name servers. It's also advantageous because you can market yourself as the site's host rather than a different company. So having it is a great thing.
But after that, it depends on the kind of website you have, the level of assistance you require, and the number of resources you need.
If you have an online store, we recommend choosing GrowBig. It would help if you decided to GoGeek to acquire extra storage. You can discover more about what each of them offers if you choose to compare hosting options.
Upgrade or Downgrade?
However, you may always upgrade if you decide to expand and discover that you truly want more server space.
When you wish to upgrade, you can do so whenever you want, if you want the private DNS or anything similar.
Downgrading is an option as well. Therefore, you can always move down as well if you start with development huge and realise that you're satisfied with the fundamentals.
WordPress Hosting Sites: The Difference Between SiteGround and Bluehost
Bluehost and SiteGround are excellent choices. SiteGround differs from Bluehost in that it does not include a free domain, which is one of its disadvantages. So remember that if you buy one of Bluehost's plans for a year, you get a free domain. However, SiteGround provides many other valuable features, such as one-click WordPress installation and customer support.
Additionally, it offers free website conversion. Therefore, if you choose one of the plans for a limited period, they offer a free site transfer to move your website for no charge.
Make sure the hosting company you choose supports that in terms of speed and performance dependability. Additionally, SiteGround has a fantastic performance time. The typical load time is always less than 500 milliseconds.
Even though SiteGround doesn't have a free domain, it offers free SSL and customer support. They have their blogs, just like Bluehost, so that you can keep current with the news. Additionally, it gives you comfort knowing that this is a very competent business currently with hosting technology. You can read each of these, too. You may always go back to their assistance and take any advice they're offering if you wish to put anything into practice or if there are any problems.
Knowing that this business tries to stay current with those issues is encouraging. SiteGround also offers that, making it comparable to Bluehost. You can view their past clientele there and a few testimonials, which will give you a little more peace of mind by letting you know who they are hosting and who endorses them.
There is little storage on SiteGround. Consequently, their designs include fixed storage. Yes, a finite amount of storage is available, but it is a sizable quantity. Therefore, you probably won't need that much storage if you're starting. You can notice that they also provide various hosting plans for WooCommerce with the same options and pricing; however, they do support e-commerce.
A Blue Commerce website may have a few additional alternative plug-in options through Bluehost. You can observe that Blue Commerce hosting has these extra functionalities by returning to the Bluehost website if you want to include reservations, gift cards, and wish lists. In that case, Bluehost would be a better choice if you already have or plan to add those features to your website. However, both are equipped to handle and manage Blue Commerce websites.
It relies on your feature needs; Bluehost can be superior if you require any extras. SiteGround is also competent; you won't receive the extras that Bluehost provides.