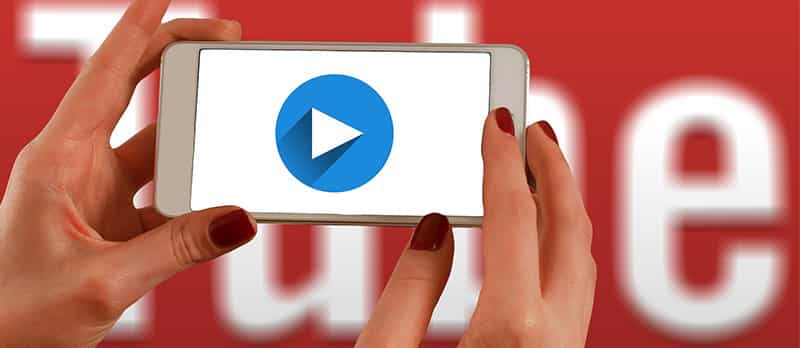 Marketing in the digital age has far surpassed the days of word-of-mouth and newsprint. The new millennium has brought all sorts of advertising opportunities, and one of the most effective is creating a video channel for your company. Video channel management is not complicated, but there is a clear distinction that separates novices from the professionals. Hundreds of hours of content are uploaded to video sites every minute, and these sites receive billions of views per day. Never before have marketers been able to reach so many so easily.
Since so many people seek out video content, naturally the best rises to the top. If you do not manage your video channel well, your content will be lost in a sea of ones and zeroes as others' better, more appealing videos receive more likes and views. If you choose your platform wisely, stay diligent with your channel structure, pay close attention to SEO, use established techniques, and seize on the opportunities available to video channel marketing, you'll grow your brand in amazing ways and reach an audience you didn't even know you had waiting for you.
Platforms
Anyone with a cell phone or a camera and a computer can upload video content. According to marketing experts at HubSpot, "By 2017, video content will represent 74% of all internet traffic." This presents a fantastic opportunity for video advertising. Whether you're waiting to upload several videos already or you've just begun the process of video marketing, you'll have to decide which platform(s) to use. Options like Facebook, Periscope, Meerkat, Vimeo, and YouTube are all great places to advertise with videos.
The most extensively used platform is YouTube. Its ease of access and popularity make it an obvious choice for your primary video channel. Buffer contributor Ash Read states that "on mobile alone, YouTube reaches more 18-34 and 18-49 year-olds than any cable network," which is phenomenal news if you're in advertising. Other platforms have different, if less extensive, niches. For instance, Vine and Twitter offer limited seconds of video content, requiring an entirely different kind of content than YouTube or Vimeo. If you have channels on several different sites, you definitely won't be able to upload identical videos and still be effective.
Establish Your Goals
As with any advertising endeavour, you must decide your marketing goals and have a clear direction for your content. Random videos without a strategy won't be any more effective than other unplanned content in other mediums. Marketing guru Neil Patel explains that there are two reasons people watch internet videos: "Either they want to learn something to solve a problem, or they want to be entertained." Structure your goals to meet those consumer needs.
Traditional television advertisements such as 30 second or 1-minute slots aren't equipped to meet these needs. When people watch television, the network subjects them to ads; when they watch videos online, they choose the content themselves. You have to be desired to get anywhere in the world of video marketing. Attention span plays a big part here, too. You don't want to tell a story which takes too long to start, or else potential viewers will click somewhere else.
Structuring Your Channel
Many video platforms allow you to customize the structure of your channel. Crafting the best structure is important. The layout incorporates many of the visual aspects of traditional marketing—meaning you want the format to look good—but it also requires some selectivity on your part. Having too much content can create self-sabotaging noise which can wash out your brand's story. Hootsuite contributor Jon Mowat offers similar advice: "When users come to your channel, you want them to be able to find the best content you have, and easily. Don't, therefore, feel like you have to put every piece of video content you've ever created on your channel… If it's low quality or outdated, then leave it out. Your channel needs to showcase the best about your business." Similarly, don't rank your videos based on the most views, or subscribers will be less likely to watch other quality content.
SEO
Search engine optimization is extremely important when it comes to video channel management. All video platforms have their own search engines. In fact, YouTube is the second largest search engine on the internet. As such, you'll need to do all the typical SEO research you would for any traditional online marketing campaign. The right keywords are important not only in video titles but also in their descriptions. SEO will affect video rankings which in turn impacts consumer search results. Search Engine Watch hammers this point home, writing that video platforms "heavily lean on the text surrounding the video to understand your video's topic… the more [a video platform] knows about your video, the more confidently it can rank it for your target keyword."
Many platforms also integrate with other search engines as well. For instance, Google links with YouTube in such a way that a search on either one will affect suggested videos and links on the other. Try harnessing this synergy with all your different advertising mediums.
Tried and True Techniques
You've got your platform, you've set your goals. You've structured your channel to best represent your brand and you've honed in on search engine optimization. Now you have to create videos that will actually compel people to watch. Sourcing content should be simple if you have your SEO in order, but if you need more ideas you can always do a little research to get creative.
Configuring your content is also hugely important. Quality means everything in this endeavour. Shaky cameras and poor sound will be a huge turnoff; subscribers can go watch home video fails if they want that kind of quality. There are several techniques which can help you out:
Draw out complicated explanations. There are thousands of explanatory videos on the internet which have clear but well-drawn whiteboard illustrations with someone narrating the action.
Consider filming with a white screen or green screen background. This is another way to cut the clutter.
Cut your shots as often as you want. Many tutorial channels and comedy channels have their videos edited immensely. Don't have your actors going for a 3-minute monologue if it's not flawless.
Streaming is another way to configure your content successfully. Many sites offer streaming, some even within very specific niches. For example, sites like Twitch.com allow users to stream a live feed of video games they play for others to watch, and millions of gamers use this monthly. Live streaming breaks down the barrier between the audience and their content, which is great news for marketers.
Opportunities and Constraints
A video channel offers exciting marketing opportunities. It is much more engaging than anything in writing—imagine trying to repair a complex machine by reading a schematic instead of by watching someone do it step by step—and also much faster. Videos can also play on emotions more than print advertising, in a way that theatre can be more compelling than a book.
On the other hand, it takes much more time and effort to film a high-quality video and upload it on your channel than it does to write a blog entry. If you're not proficient in video media production, you may have to hire freelance directors and editors, which can be costly. Finally, as mentioned earlier, video advertising also has to cut through the clutter and hold people's already-short attention.
Conclusion
Hosting your own video channel is a great way to get your brand out there and add some quality depth to your marketing campaign. With a properly managed channel, you'll be able to place your content in front of millions of viewers, and hopefully nearly as many subscribers. As long as you focus on the quality of your content and what you hope to achieve with your channel, you'll draw the attention of viewers and strengthen your brand.