The continued growth of YouTube has been incredible. What started out as a platform for watching funny cat videos, has now become the second-largest search engine in the space of only a few years. Every minute there are more than 500 hours uploaded to YouTube. Other social media platforms have attempted to introduce their form of the video medium, but none compare to the might of YouTube.
Most YouTubers are seen as the biggest influencers on the planet, and it is no surprise that everyday new YouTube accounts are made in the hope of becoming the next big thing. Many people probably think being a content creator as a job is easy, believing it is them sitting in their rooms just making videos all day.
Becoming the next big Youtube sensation like PewDiePie will be tough as it is a long process, which will take a lot of hard work and planning. It is vital to gauge what you think success is and what the end goal of your YouTube channel is.
Tips on Becoming a Successful YouTuber
Plan
Before you try and get started on YouTube, it is important to sit down and make a detailed plan on what you want to do. Start to think about things like what the name of your channel is going to be, think about whether it is marketable enough.
Try to imagine what kind of videos you plan to make on your channel, is there a particular niche you think you could take advantage of?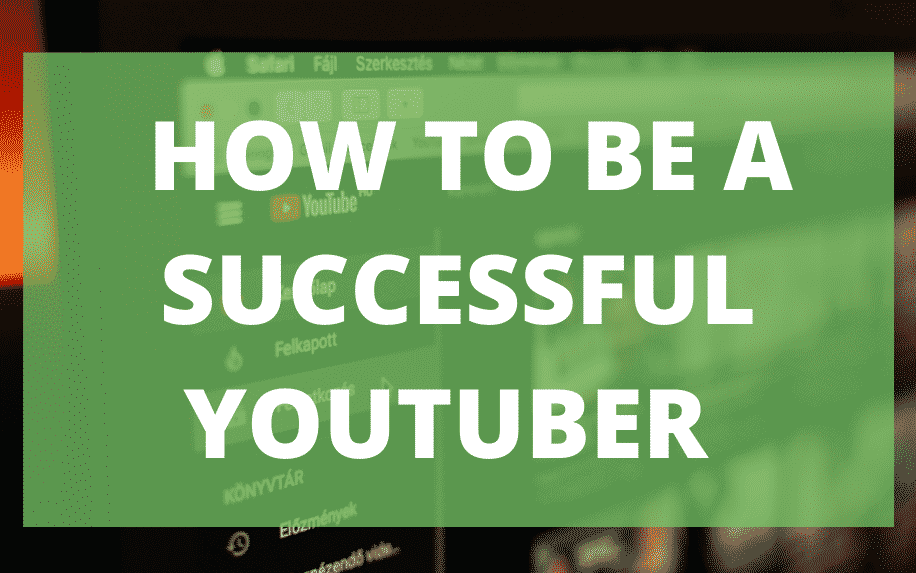 Try to think about your audience and how you can target your videos towards them. Attempt to make an upload schedule for your videos, for example always try to upload on Mondays, Wednesdays and Fridays.
Having a consistent upload schedule allows your subscribers to know when to go check your channel to see the new content you have uploaded.
Make the Correct Content
The best YouTube videos are the ones where you do not feel like you have wasted your time watching it. Making content that will be entertaining while still educating viewers will be the most effective.
People have short attention spans so it is pivotal that you are still able to engage your audience with your videos. Making money via YouTube monetization is important, but it should not come off the cost of entertaining your viewers, longer videos can be better for revenue but could result in your videos becoming a drag to watch.
Consistently Upload
As mentioned in the plan, it is important to have a consistent upload schedule. When people click the subscribe button, it turns on notifications for when you upload a video. Having a consistent schedule means your subscribers know when they are going to receive a notification.
If the number of your subscribers start to grow quickly, the demand for content will likely increase, so adding another day into your upload schedule will mean you are meeting the needs of your subscribers.
Purchase Quality Equipment
If you want to take YouTube seriously, you have to invest in the right equipment. Research what the top dogs of YouTube are using, find out what's the best camera out there and what the best video editing software is. Audio can be just as important as the video itself, so ensure to purchase a quality microphone to guarantee good audio. There is little point in making a video if the viewer is unable to see it, so purchasing good lighting will increase the quality of your content.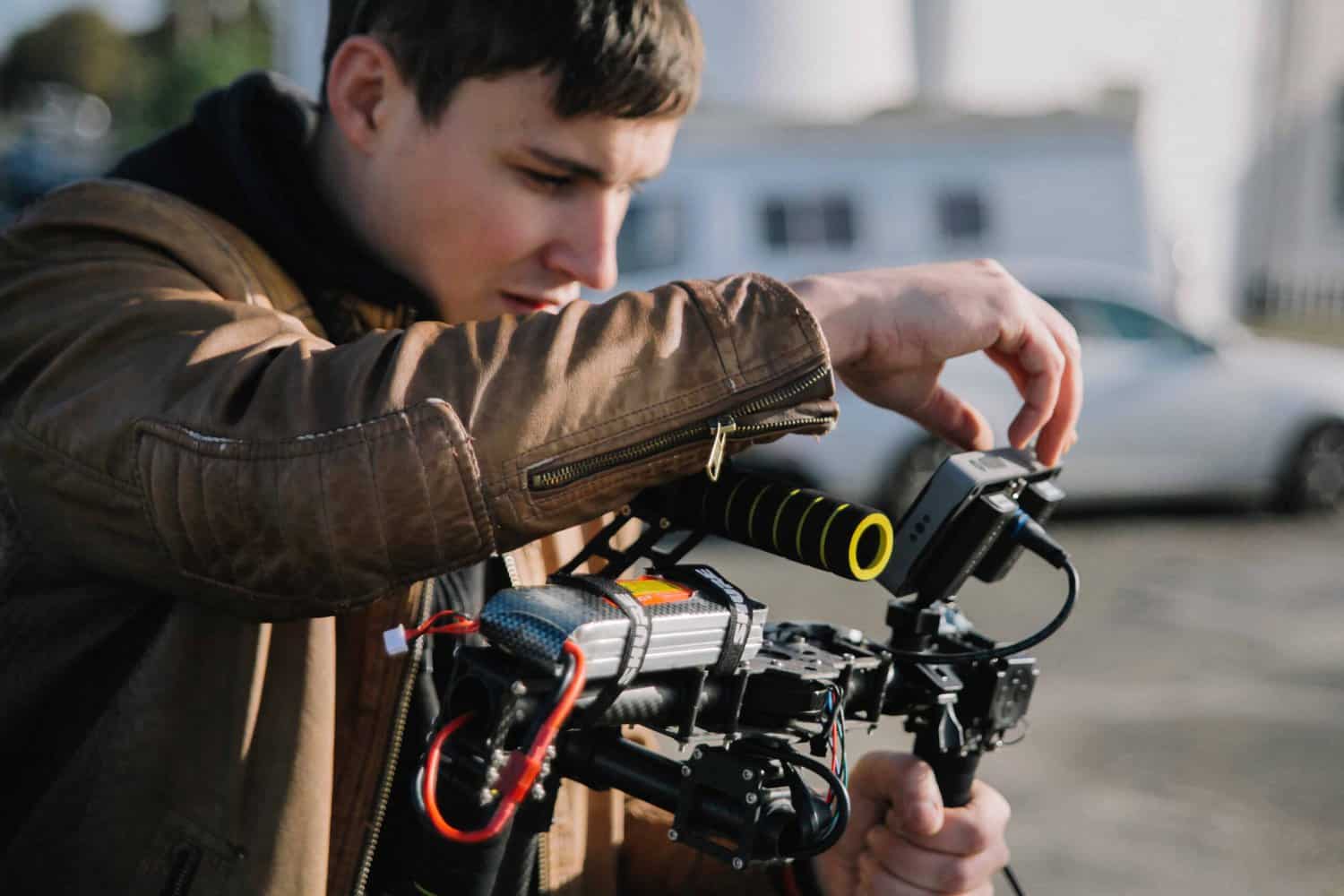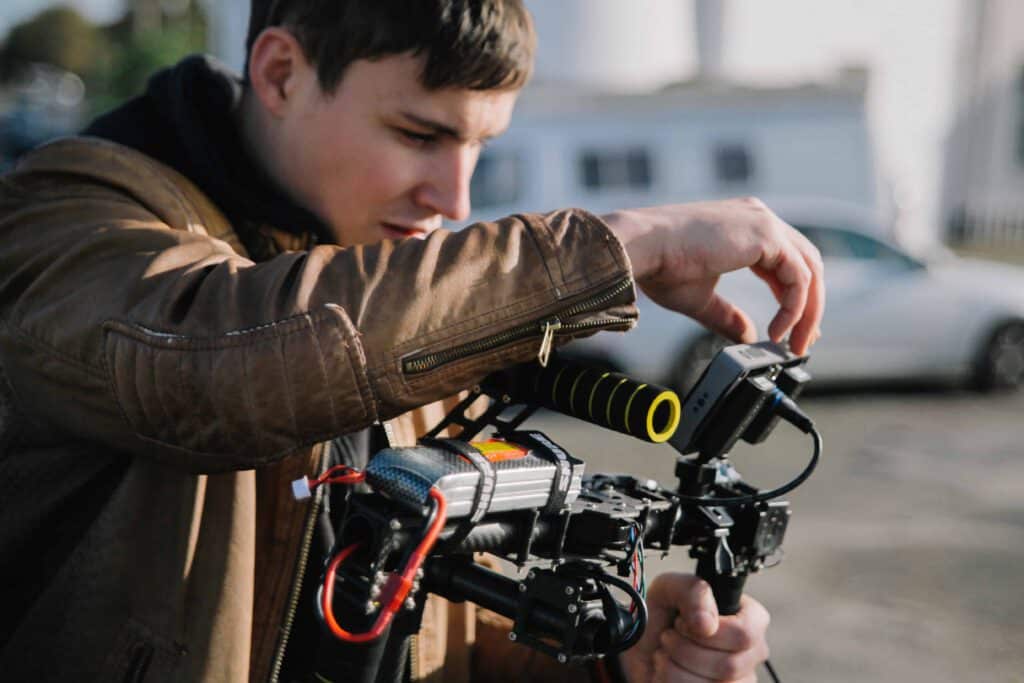 Keywords
Search engine optimization is just as vital on YouTube as it is on Google. Keywords help YouTube find both your video and channel. They help YouTube understand the type of content you produce and who your audience is. Depending on what type of content you make, it is important to put keywords in your YouTube titles as they are more likely to show when someone searches for that kind of video.
Ensure that the title you choose is descriptive enough so people know what they are looking for. Important to remember that titles can not be any longer than 50 characters, so choose wisely.
Social Media
If you look at all the big channels on YouTube, they usually promote their social media accounts both in their videos then once again in the description. Social media sites like Facebook, Twitter and Instagram are great platforms to promote your videos to a wider audience. Social media is a great place to engage with your fans as responding to every single comment on your video can be tough.
Most social media sites allow you to schedule a post. This is beneficial as you can post as soon as you upload a video which will encourage people who follow you to check it out early.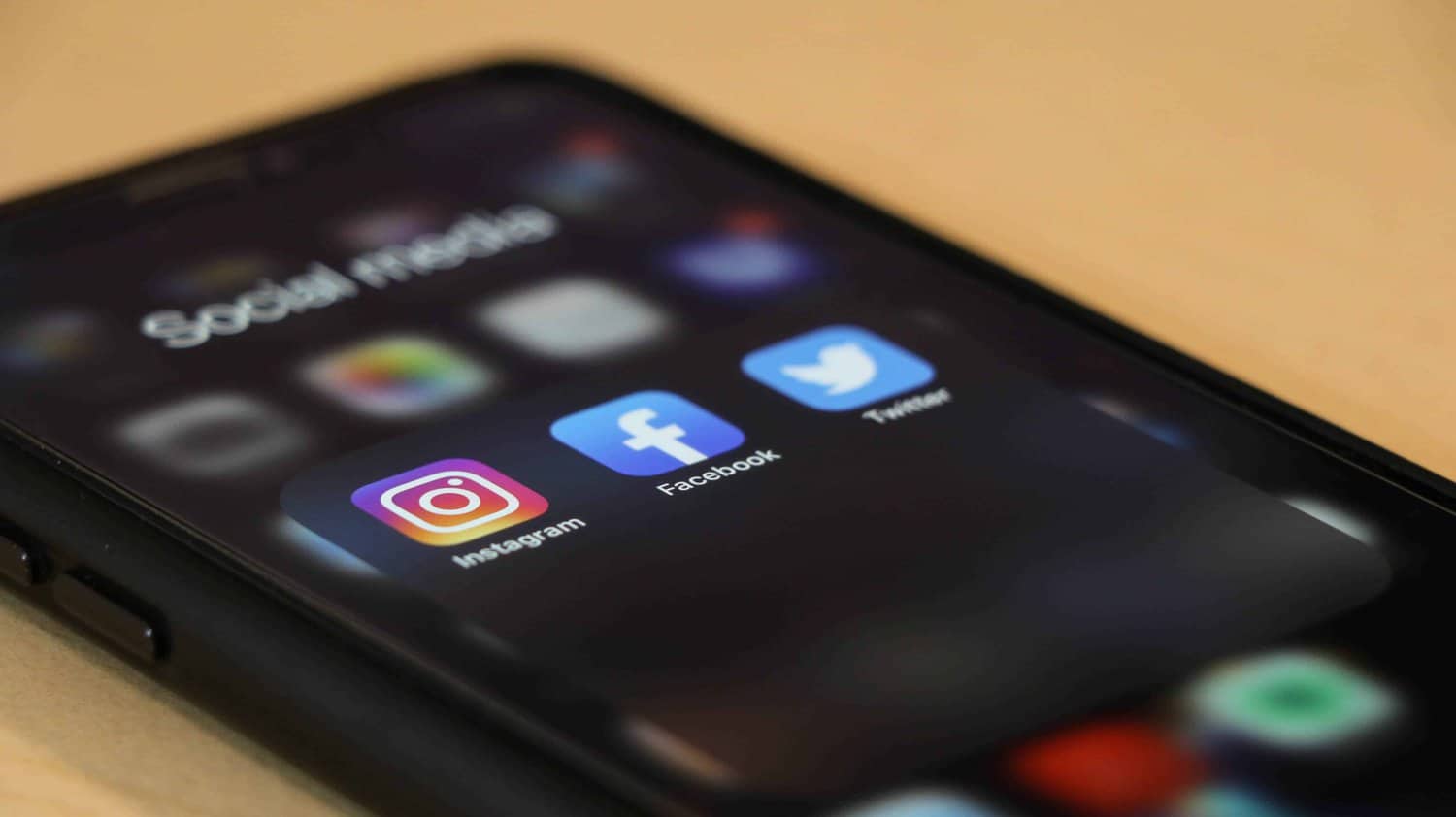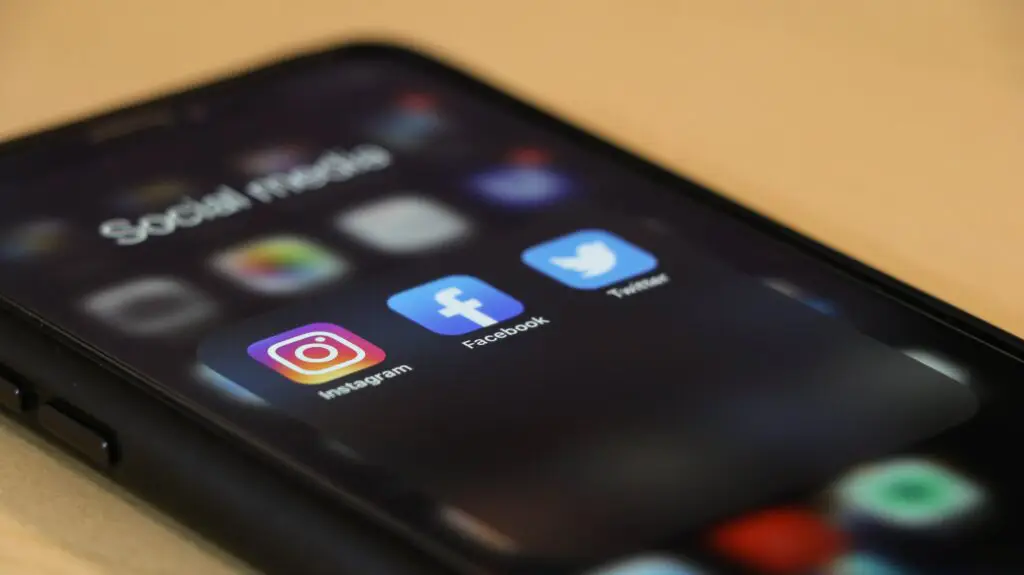 Engagement
Always encourage your viewers to like, subscribe and comment on your videos. Asking questions in your video will encourage them to drop a comment. Always respond to their comments, even if they are negative. The more engagement you get on your videos, the more likely they are to show up in users recommended videos and eventually the trending page.
Do not be discouraged if you find there are a lot of trolls in comments sections. Every YouTuber big or small will face this exact hurdle, it is important to not take it personally and just to delete the comments and move on. Attempting to respond to the trolls would only encourage them more.
Check Out the Competition
Take some time to see what channels that make similar content are doing. Do not just copy their videos, but try and see what videos of theirs get a lot of likes and views. The easiest way to find similar videos would be to look up keywords and see which get the most views. This will give you a good chance to see what you are competing against and how you can do better than them.
Design Your YouTube Channel
You can brand your YouTube channel in whatever way you want. If you are a business, then including your company's logo on your profile picture or channel banner will make you more recognisable to existing customers. Your YouTube banner should look neat and professional as it stands out when someone clicks on your channel. On your channel banner, you could put buttons to your social media platforms as a way to promote them.
Collaborate
Reach out to other YouTubers and see if they would be willing to do a collaboration video for both of your channels. This is a brilliant way to reach out to another audience in hopes of gaining more subscribers or viewers. Collaborating with a channel that produces similar content to yours means that people are more likely to subscribe because they are already watching videos from a channel that is similar to yours.
If you do not have anyone to collaborate with, then try getting in contact with other YouTubers with a similar channel. You could do this by commenting on their video or sharing them. Ask your viewers if there is someone they would like to see you collaborate with, they probably subscribe to a channel similar to your own so they would know best.
Celebrate Milestones
Always celebrate your achievements and thank your subscribers. When you hit a certain milestone always do a special video as a way to give back to the people that have decided to hit that subscribe button. If they enjoy the special video, they may be inclined to subscribe so that they will see more when you hit a different milestone.
An example of a big YouTuber doing this is when MrBeast decided to give away $10,000 when he managed to hit 10 million subscribers on his channel.
Create Patreon
Patreon is a greatly recommended platform to go to if you want subscription services. It is beneficial as well for building relationships with your subscribers – known as patrons there – and also providing them with exclusive material to make them feel special.
Patreon is a money-spinning site too, as you get to keep 95% from the money you earn, leaving only 5% of it uncollected.
How to Be a Successful YouTuber: Things Not to Do
Buy Success
The first thing you should never do is buy subscribers or viewers off a website for money. This goes against the YouTube guidelines and will see your channel receive a penalty. Not only is it a waste of money, it means you will not have an actual fan base for your channel, instead just a large number of bots.
It can be pretty obvious to spot when a channel has just bought their success. Normally their videos will have very little likes and comments as it is just bots. This can be a big put off for actual people watching their videos as the channel is not genuine.
Steal Content
Although, mentioned above to look at your competition does not mean to steal their work. The reason people subscribe to a range of YouTube channels is to see unique ideas, so what is the point of stealing another person's work? If one of your videos gets flagged for copyright infringement, it will result in the video being taken down. If people see you stealing content, they will likely unsubscribe from and report your channel.
Avoid Click-Bait Titles
Even though it may seem that having clickbait titles will ensure you get loads of views, in the long run, it is not worth it. If people are constantly tricked when they watch one of your videos, they will instead dislike the video and then unsubscribe. Having a simple title that tells the viewer what they will be watching will be far more beneficial than a title that is only there to trick people.
One of the factors that affect the ranking of videos in the search results is whether viewers watch the video till the end. It will do you no good if you use a click-bait on poor content, even if it means more viewers.
Don't Neglect Thumbnails
Don't just let YouTube decide the thumbnail for your video, you choose one. Visuals are crucial for users when it comes to deciding which video they will select. It's not only about the title. Thumbnails are eye-catching, so don't forget them.
The best thumbnails usually include:
Text on the thumbnail
Make it colourful
Close-ups of your face
Design the thumbnail as the quality will be better
How to Be a Successful YouTuber: Summary
It may seem scary to get started in the big bad world of content creating on YouTube, but there is no better time to start than now. Becoming a big YouTube star will be a long process which will require a lot of patience to succeed. Knowing where to start is the right step in the direction of becoming a successful YouTuber.
Want to know more about the platform?
Check out this article for answers to questions like, when was Youtube created?