What Is the LinkedIn Social Selling Index?
For those who aren't familiar with it, the LinkedIn Social Selling Index determines the axis for social media and social selling enthusiasts. It's the motor behind sales navigation, and since its launch, it has proved its' worth and effectiveness for LinkedIn users.
Throughout this blog, we discuss the pillars of LinkedIn SSI and how they alter digital marketing and social selling as we know it. Moreover, we also incorporate some of the top advice on how to use SSI to achieve short- and long-term goals.
Not only did the new selling method take the world by storm, but it also facilitated the process of attracting potential consumers, keeping them interested and possibly directing them into purchasing or taking action.
Before we get into the dynamics of the LinkedIn Social Selling Index, we refer to what the Internet thinks of social selling as a concept and how digital marketers can use it to their advantage.
In addition, we reflect on the elements that determine a good social selling index and how they can be cultivated. Among these tips are creating a persona, using LinkedIn tools, and tips on automation and quality connections.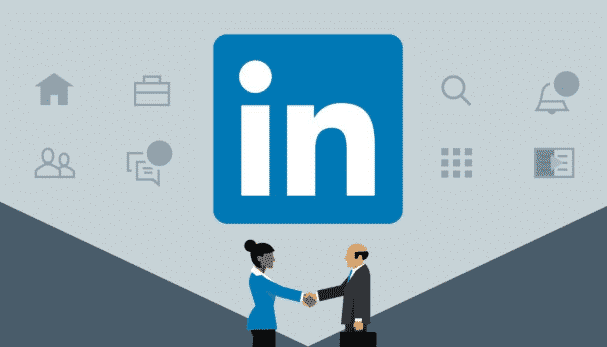 Last but not least, the methodology of SSI, the reasons behind its development and how they can affect any business or promote a professional profile. In a nutshell, social selling is a force not to be reckoned with in today's digital world.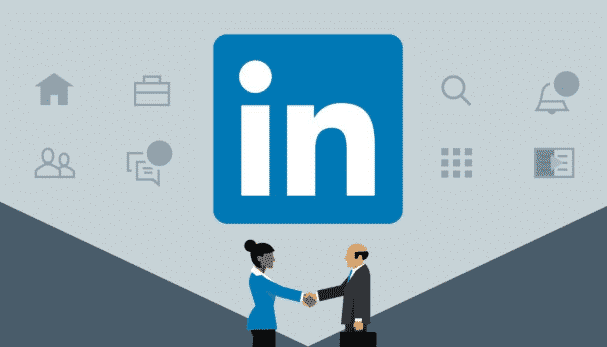 What is a LinkedIn Social Selling Index Score?
Since its launch, LinkedIn's distinguishing feature, the Social Selling Index or as abbreviated SSI, was designed to measure how efficiently users are performing on the site. It enables them to set the ground rules and outlines for their professional brands.
Also, it allows users to target the right segment, engage with the audience, and keep an archive of insights. SSI is extremely dynamic. It is updated daily and consistently developing to suit business needs.
According to LinkedIn, social selling leaders can have up to 45% more opportunities than users with lower SSI rates.
Moreover, 78% of social selling leaders achieve better numbers than peers with no social media presence.
Lastly, social sellers are 51% more likely to reach quota.
The Four Decisive Pillars of the LinkedIn Social Selling Index
1. Creating a Professional Brand
To better understand the business needs and tailor a complementary social selling presence, LinkedIn looks at the following elements:
Does the business has a complete, up-to-date profile?
How many endorsements does the profile receive?
Does the profile have any LinkedIn Publisher posts? If so, how many?
How's the traffic of these articles? Did they increase the number of followers?
Are the posts generating good page views?
What is the number of the profile's followers overall? And are they growing fast enough?
2. Finding the Right Segment
The strategy behind achieving this here is a bit more complicated than on Facebook and Twitter. LinkedIn analyses prospects by using a 'lead builder system'. The builder takes data related to connections as well as the average acceptance rate of those connection requests.
3. Engaging with Insights
As put by the system builders themselves, engaging with insights is basically discovering and sharing information to initiate or keep a relationship stable. Therefore, it measures extensive interaction numbers, shares of posts, likes, and comments. In addition to that, the insights also show the response rate on messages.
4. Cultivating Strong Relationships
This section is a deal-maker or breaker when it comes to social sellers. Being able to build strong, withstanding relationships with the consumers or the target audience means that each piece of content or infographic posted will reach the desired segment.
According to LinkedIn, 73% of Business-to-Business buyers prefer sales professionals who have been referred by someone they know, with the percentage increasing to 87% when the intro was made through someone in their professional network.
Before talking more about the LinkedIn Social Selling Index's basics, how-to, and strategies, it's worth shedding some light on social selling as a technique/method.
What Is Social Selling?
According to Digital Marketing Institute: "[it is] using social networks to find and nurture leads and prospects, and it may be effective in the Business-to-business (B2B) or Business-to-consumer (B2C) sphere. When we talk about Social Selling Index, we're talking about how well a person demonstrates their sales skills.
Digital and social selling [careers] include various activities that typically revolve around personal branding, and to this end, it typically includes social media as a part of boosting one credibility."
Unlike profiles on Facebook, Twitter, or even Instagram, users on LinkedIn are not creating profiles to merely communicate professionally. There are hidden nooks of personal-professional networking that aspire to nourish the connections made with other peers or with the target audience.
Professional LinkedIn profiles are designed to promote businesses and build brand awareness. There are no limitations to what the profile can endorse. Some like to market themselves as aspiring entrepreneurs or young start-up founders.
However, others prefer to highlight the company they own, have shares in, or have worked or believed in for quite a while.
As illustrated by the go-to networking site itself: "LinkedIn has managed to gather approximately 100 million users and is now one of the most influential social media networks on the internet…LinkedIn is the most popular social networking site when it comes to online "business networking". It is a platform that allows business people and professionals all over the world, regardless of their industry, to connect with other professionals."
They've also shared the following numbers:
Since January 2011, LinkedIn's members have grown by 45% worldwide.
Over 40 per cent of members of LinkedIn are employees in big companies. Names that employ 10,000+ employees.
Why Digital Marketing Professionals Should Integrate Social Selling
No business, regardless of its size, should neglect social media and its power in today's digital world. According to HootSuite, around half of B2B businesses integrate a formal selling program. This number is barely staggering as social selling has already become the main method to engage the target audience.
Whether the company is aspiring to increase its sales, raise awareness of the brand or cultivate better relationships with its audience, social media is the way to go.
Here are a few reasons why social selling is here to stay…
Social Selling Enhances Opportunities for Collaborating and Networking
Social selling facilitates achieving business goals big time. How? Simply by referring to other resources or persons in the field, such as social media influencers, marketers, etc., to assist in promoting the brand. This newly-adopted technique was not possible before social media took over. Marketing and sales fields were mostly traditional and relied heavily on pitches and cold calls.
Understanding the Audience
As per LinkedIn statistics, more than three-quarters of buyers tune in for conversations in B2B spaces, especially if they include KPIs and promotions that can be integrated through communication with digital media influencers.
Thirdly, Keep Competitors at Bay
The beauty of social selling is that with a little research, any company can be up to date with what its competitors are using. Supposing that your direct or indirect competitors are not using social media – which is highly unlikely today – this means an ultimate advantage for your business and automatically doubles or triples your chances of leads and conversions.
Do Good Personal Branding
The social media audience is subjected to ads all day long. Therefore, they've developed a sophisticated taste for ads and a special knack for multi-layered ideas and promotions. While simple phrases like "order now" are excellent for outdoor billboards and call-to-action sentences, they won't work anywhere else.  
Advertisers and digital marketers today have to put their hearts into whatever they do or say. That personalised approach guarantees better responses from users. Another great way to do that is by showcasing personal branding activities no matter how small or large the achievements are, they will get you closer to the targeted segment.
What Is a Social Selling Index?
According to Digital Marketing Institute, "A Social Selling Index is a way of measuring how good people are at selling and often this is represented by the type of things they are doing on LinkedIn — ie, to sell themselves."
Here are five ways to boost LinkedIn Social Selling Index easily:

Establish a Solid SSI
To build an impressive SSI, one needs to showcase his or her best activities, interests, accomplishments, etc. Since this virtual profile is the sole true representation anybody will get before trying to approach or connect with you, it has to be as inviting and engaging as much as possible. This build-up will come in handy when marketing a brand, product or service later.
Create a Persona
We can all agree that LinkedIn is like no other social media platform. It requires users to find a spot between being formal, professional and social at the same time. This social-professional equation can be highlighted effectively by creating a professional persona that is much more complex than just a buyer persona. A professional persona is designed to appeal to peers, prospective clients, employers, etc.
Refer to LinkedIn Tools
According to Neil Patel, LinkedIn equips users with a variety of tools to increase their reach and sales rates. Take, for instance, the Sales Navigator. It offers the following:
The use of an advanced algorithm to find the prospects best aligned with what you have to offer.
Sales insights from the sales navigator to ensure that you have the best information as a decision-maker.
Relationship-building tools allow you (as a lead builder) to continually move closer to the final goal of making a sale.
It's recommended by digital marketers to take advantage of LinkedIn's free utilities since they were merely designed to promote profiles and increase reach. This includes sharing news stories, blogs, and video tools, using Slideshare, etc.
Do Not Abuse Automation
Automation tools are here to make life better. They do an excellent job in greeting users and responding to Facebook Messenger and emails. But how can their effect backfire? Users do not appreciate the lack of personality of automation. So, the trick is to find a balance between the two extremes that can serve your needs and still don't bore the consumers or connections.
Aim for Quality Connections
When it comes to social selling on LinkedIn, numbers do not translate to more conversions; high-quality connections, on the other hand, do. Make sure that you target potential prospects with your messages, videos, blogs, etc.
Compromising on the quality of connections is like throwing money and effort down the drain. Sure, it's good to be heard and seen on social media platforms, but it's also important that these interactions lead to conversations and, ultimately, conversions.
How a LinkedIn Social Selling Index is Measured
According to LinkedIn, here's what the dashboard tells you: "By checking out your SSI, you'll see how you stack up against your industry peers and your network on LinkedIn. Further, you can see how you are performing on each of the four elements of social selling — establishing your professional brand, finding the right people, engaging with insights, and building relationships — and track your progress over time to help you understand how you're improving.
Each colour on the dashboard represents a different element of social selling, so you can see where you are strong and where you might need improvement. Seeing how your SSI performance on LinkedIn is changing over time can help you create a benchmark for your social selling activities, set goals for where you want to be, and track your progress. It will also let you see how your ranking changes compared to your peers, keeping you motivated in your social selling efforts."
How SSI was developed and why it's important
SSI was made based on common social selling activities used in the industry. The main idea was to identify a reliable tool to address those needs, facilitate the route to KPIs, and increase leads and conversion rates for diverse business sectors.
LinkedIn shares that highly active LinkedIn users gain 45% more sales opportunities, where around 51% are more likely to hit their quotas and are 80% more productive.
Last Words
The digital marketing field is a fast-paced adventure that takes immense dedication and commitment. It's also constantly changing and requires paying great attention to every detail. With that being said, it becomes essential to utilise advanced monitoring and analysis tools. Or, in this case, sales navigation indexes such as the Linked Social Selling index.
This tool allows users to engage with insights, build professional profiles, and update data and information that users need to see often. The benefits of SSI are two-fold, not only does it boost profiles and allow users to chat with high-quality connections, but it also it promotes the profile's social selling capabilities.
As put brilliantly by Author and Public Speaker Kill Rowley: "Before LinkedIn and other social networks, in the sales world, ABC stood for Always Be Closing. Now, it means Always Connecting.
If you need help with understanding LinkedIn for your digital marketing or need help with your digital strategy or social media marketing – do reach out to our agency team.