Whether you're a blog, a small online startup, or a large corporation with vast internet services, domains apply to you in a very real way. You can save loads of money or lose loads of money depending on how you handle your domains. When you first launch your new website, you'll have to purchase a domain to stake your claim on the World Wide Web, and this costs money. In addition, if you already have a domain, you will have to maintain it—regardless of your domain's function, it will expire at some point, forcing you to renew it.
Fortunately, a great way to save money is by purchasing expired domains. Millions of domains expire every year when their owners either can't or won't renew them. Instead of those domain names chiselling themselves in internet stone forever, they are auctioned off and recycled, often for a cheaper price than buying a new one. Follow a few simple guidelines, and you'll be able to reap the benefits of purchasing expired domains.
Why You Should Buy Expired Domains
There are two reasons to buy expired domains: time and money. While purchasing a new domain will allow you to start from scratch, you can actually save a lot of time in the long run by buying the right domain. Domains that already exist already have Page Rankings. If the expired domain you're looking to buy has a high Page Rank value, you might save yourself a ton of marketing effort. According to Prchecker.net, "A company that buys such a domain will not have to work so hard on website promotion and backlink-building techniques." Getting a great expired domain is like buying a bicycle with its parts already assembled. In addition, you can save yourself some search engine penalties since all your preexisting backlinks won't be on a fresh domain.
And, of course, expired domains can save you money. Prices vary greatly from site to site, but many fantastic domains can be purchased for only a few dollars. This is a fantastic deal combined with preexisting work done to the domain.
Where to Buy Expired Domains
There are many sites dedicated to auctioning off expired domains. Each has its own unique qualities and availability. Here are two great ones for starters: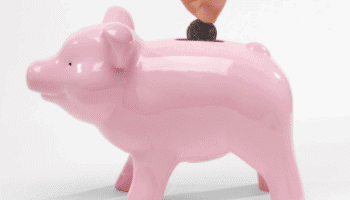 Expireddomains.net. The best part about this site is that it's free to create an account, and you don't even need one to check out some of its great features. If you look at the deleted domains on Expireddomains.net, you'll see millions of hits come up. Fortunately, you don't have to wade through that all at once; you can set filter upon filter to get the exact results you want. You can set a filter to show those results whether you want .uk, .org, .net, or anything in between. You can also choose only to see sites that don't have any fake PR results and sort your results by domain pop and the number of backlinks they have. The filters are endless; some people even make tutorials teaching you how to narrow down your results.
GoDaddy Auctions. GoDaddy.com has one of the best and most popular domain auctions available. This site feels a little more like eBay and a little less like a computer coding class. When you visit the site, bloggerideas.com notes that "all the possible expired domains are listed along with the number of bids already placed, the market price, traffic, valuation and a box where you can place your own bidding offer to buy the domain." GoDaddy is one of the most preferred auctions simply for its easy access and straightforward layout.
There are many additional sites where you can purchase expired and deleted domains, such as Dropping.com, DomCop.com, NameCheap Domains, and FreshDrop.com.
Metrics to Look for
When buying expired or deleted domains, there are certain metrics you should be looking for to get the best bang for your buck:
Page Rank
Citation Flow
Trust flow
Keywords
Buying an expired or deleted domain with a solid Page Rank is obviously in your best interest. The older the domain, the more likely it is to have a decent page rank. However, the way to determine the age of an expired domain can be tricky. Sometimes domains have been registered but had no websites created, meaning the date of registration may not matter to some search engines.
According to domcop.com, "Citation Flow is a metric between 0 and 100 that predicts the value of the domain based on the backlinks to it. This could be used to compare the backlink data between different domains. This would be similar to page rank and Moz domain authority." Backlink data is very useful in determining value.
The site continues regarding Trust Flow: "Trust Flow is a metric between 0 and 100 that measures the trustworthiness of the domain based on which websites link to the domain." The higher the number, the more trustworthy the domain. This is another crucial metric for determining value.
Everyone with little experience with the internet knows that keywords play a huge role in a website's popularity. Many people pay good money trying to find the best keywords to help keep their website relevant. Pay attention to how many keywords the domain you're looking at buying currently ranks for—the more, the better.
Common Pitfalls to Avoid
Everyone makes mistakes, and it can be easy to make them when you're new to buying expired and deleted domains. Pay attention to these common pitfalls Morgan Linton highlights:
Violating trademarks. "This is #1 for a reason," says Linton. You might get stuck paying hefty legal bills for this.
Buying a domain which was used for a scam. Scam artists use domains like their disposable cell phones.
Bad backlink profiles. "I have also seen this happen a number of times," says Linton. "Someone buys a domain, pays to have some blackhat SEO company build a bunch of backlinks and then gets de-listed from Google." You're better off double-checking the backlinks. Even a new domain is better than one with bad backlinks.
Don't feel foolish if you've made one of these mistakes before; they're common for a reason. Doing your research is the best you can do to avoid making mistakes when buying an expired or deleted domain. Being thorough in your research will pay off handsomely.
Other Money-Saving Options
You may also find that you can save significant amounts of money by transferring domains, redirecting domains, or finding a host that offers a free domain name. All options will depend on case-by-case needs. Redirecting is a great option if you are doing so to a relevant domain. It is not recommended, however, to redirect to any domain that is not currently relevant to yours. Always take your time when researching the most cost-effective way to obtain a domain. There are many options out there for anyone who looks.
Further reading before we conclude our article. If you are interested in purchasing expired domains, what to know how to save money buying a domain or what a domain strategy should be for your online business – do reach out. Additional reading:
Conclusion
A whole virtual world of expired domains is out there for you to explore. Purchasing deleted domains can save you loads of money in the long run, especially if you have numerous domains in your possession. Considering that some people make a living flipping domains, there is certainly an opportunity for you to save money and get some extremely structured domains by buying them at auction.