123Reg Domain Registering-
Previously I have talked about 123Reg's WordPress Hosting, and have always wondered a great deal about their domain registering and how good of a service they provide for domains. Web hosting and the world of domains go hand in hand. So it only makes sense to talk about 123Reg's domain registering. Let's start with the basics and statistics.
Since 2000, 123Reg have registered over 3.5 million domains, making them the biggest domain register within the UK. Domain names can start from a price as little as 99p and can reach into the thousands for premium domains.
Buying a domain is easy and one of the main considerations when doing so is the price. Many different names will cost a different price from one another and the price will also differ with each domain registering site. So you should take a shop around to see the best price for you.
As time goes on, finding a domain name with .com, .co.uk and .uk have been increasingly more difficult. In the table below, all of the domains are becoming more widely used. Many sites have taken on domains that are more accurate to them and where they are based such as .london or .accountant. These domains are known as generic top-level domains or gTLDs for short. The main reason for the change from .com and .co.uk is that people need and want memorable domains and this is executed best with shorter domains. The gTLD's allow for shorted domains to be used and remembered.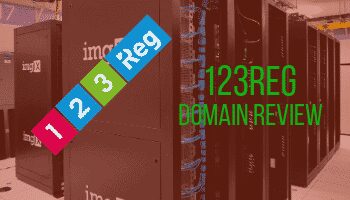 The price;
As I said above the price all depends on the type of domain you would like. For instance, with 123Reg, a .co.uk domain will cost no less than 99p and a .com domain will cost no less than £11.99. You can also get domains to show where that site comes from such as .london which would cost at least £7.99. If you would like a .ceo domain it will cost you at least £64.99 for 123Reg.
Many of the domains category's could have premium domains. What this means is the price would be more expensive than usual and can reach thousands of pounds for the single domain. Domains that can have this premium are usually .co.uk, .com and many hobbies and jobs that are becoming increasingly popular such as .fit for fitness and .design for web, graphic and many other types of design.
Domain Transferring;
Many different types of domains can be transferred to 123Reg. Many domains can be transferred free of charge but most kinds of domains will have a charge for moving. A .co.uk, .uk and .org.uk domain can be transferred to 123Reg free of charge whereas .com domain will cost you £11.99 to move.
Pricing to transfer you domain to 123Reg all depends on the type of domain you're transferring. Below is the list of all the domains you can transfer to 123Reg.
| | |
| --- | --- |
| Free | .ae.org, .br.com, .ch, .cn.com, .co.uk, .de.com, .eu.com, .gb.net, .io, .jpn.com, .me.uk, .org.uk, .ru.com, .sa.com, . se.net, .uk, .uk.com, .uk.net, .us.net, .za.com |
| £9.99 | .onl, .qpon, .space, .work, .xyz |
| £10.99 | .club, .cymru, .wales |
| £11.99 | .biz, .com, .info, .mobi, .net, .org |
| £14.99 | .cologne, .fr, .futbol, .koeln, .nagoya, .name, .picture, .pm, .pro, .pw, .rocks, .tk, .tokyo, .us, .yokohama |
| £19.99 | .agency, .band, .blue, .business, .center, .city, .click, .cloud, .company, .dance, .desi, .directory, .education, .email, .equipment, .exposed, .family, .football, .fyi, .gallery, .graphics, .gratis, .group, .institute, .international, .kim, .lighting, .live, .ltd, .management, .moda, .moe, .network, .ninja, .photography, .photos, .pink, .pub, .red, .reisen, .report, .reviews, .rip, .run, .salon, .schule, .shiksha, .soccer, .solutions, .studio, .study, .supplies, .supply, .support, .technology, .tips, .today, .video, .website |
| £24.99 | .academy, .actor, .airforce, .army, .associates, .auction, .bargains, .beer, .bid, .bike, .boutique, .builders, .cab, .cafe, .camera, .camp, .capetown, .cards, .care, .cash, .catering, .chat, .cheap, .church, .cleaning, .clothing, .coffee, .community, .computer, .construction, .consulting, .contractors, .cooking, .cool, .country, .courses, .deals, .democrat, .digital, . direct, .discount, .dog, .domains, .durban, .engineer, .enterprises, .estate, .events, .exchange, .express, .fail, .farm, .fashion, .fish, .fishing, .fit, .fitness, .florist, .forsale, .foundation, .garden, . gifts, .gives, . glass, .gmbh, .gripe, .guide, .guru, .haus, .horse, .horse, .how, .immo, .immobilien, .industries, .irish, .jetzt, .joburg, .kaufen, .kitchen, .land, .life, .limited, .link, .love, .market, .marketing, .mba, .media, .men, .money, .navy, .parts, .place, .plumbing, .plus, .productions, .properties, .rehab, .rentals, .repair , .republican, .rodeo, .sale, .sarl, .school, .services, .shoes, .show, .singles, .social, .software, .solar, .soy, .style, team, .tools, .town, .toys, .trade, .training, .uno, .vacations, .vet, .vip, .vision, .vodka, .watch, .webcam, .wedding, .wiki, .works, .world, .wtf, .yoga, .zone |
| £29.99 | .accountant, .attorney, .audio, .bayern, .black, .buzz, .co, .co.com, .date, .dentist, .download, .faith, .ink, .juegos, .kiwi, .lawyer, .loan, .menu, .mom, .online, .party, .quebec, .racing, .review, .saarland, .science, .site, .surf, .wien, .win |
| £34.99 | .apartments, .bingo, .capital, .careers, .cc, .claims, .clinic, .coach, .codes, .condos, .coupons, .cruises,  .degree, .delivery, .dental, .design, .diamonds, .diet, .engineering, .expert, .finance, .financial, .flights, .fund, .furniture, .gift, .golf, .healthcare, .help, .hiphop, .hockey, .holdings, .holiday, .insure, .jewelry, .la, .lease, .legal, .limo, .london, .maison, .memorial, .mortgage, .news, .partners, .pics, .pizza, .poker, .recipes, .rest, restaurant, .scot, .surgery, .tax, .taxi, .tennis, .theater, .tienda, .tours, .tv, .university, .ventures, .viages, .villas, . vin, .voyage, .wine, Find more on their website. |
| £39.99 | .flowers, .hamburg, .rent, .ski, .vegas |
| £44.99 | .cricket, .ruhr, .tech, .voting |
| £49.99 | .berlin, .build, .college, .fans, .green, .vote |
| £54.99 | .bar, .barcelona, .bio, .global, .press |
| £59.99 | .christmas |
| £64.99 | .accountants, .archi, .best, .ceo, .credit, .energy, .eus, .gal, .gold,  .guitars, .host, .hosting, .investments, .loans, .lol, .photo, .property, .tattoo, .tires |
| £69.99 | .fm |
| £79.99 | .blackfriday, Find more on their website. |
| £84.99 | Find more on their website. |
| £89.99 | .casino, .creditcard |
| £149.99 | Find more on their website. |
| £179.99 | .movie |
| £259.99 | .game |
| £299.99 | .sucks |
| £349.99 | .luxery |
| £449.99 | .theatre |
| £1749.99 | .auto, .car, .cars, .protection, .security |
Any .domains above that are not currently in the table, means that 123Reg can not transfer them domains at the moment. They may look at ways to take different types of domains on, for example .designs as they don't accept a transfer of this type of domain.
Other features offered for Domains by 123Reg;
With 123Reg, there are a few other features offered by them for their domains, that makes them stand out from the crowd. One of the features that 123Reg offer is domain back orders. This feature allows users to order a domain that is already taken, for when that said domain in question becomes available and they will attempt to register that domain for you. One of the best parts about this feature is that you only pay for the domain is the back order is successful.
The cost of this service is as follows in the table below.
| | |
| --- | --- |
| £49.99 | .co.uk, .com, .net, .org, .info, .biz, .mobi, .tel, .de, .org.uk, .me.uk, .ae.org, .cn.com, de.com, sa.com, .za.com |
| £59.99 | .co, .us, .pw, .tv, .cc, .la, .asia, .gb.net, .uk.com, .uk.net, .eu.com, .us.com, se.net, .br.com, .ru.com, .jpn.com |
There are many benefits to choosing to back order a domain with 123Reg. One of the biggest advantages of 123Reg is that they do all the work for you, so you don't have too. Meaning you don't need to manually watch certain domains expire. Another benefit is that they have set fees (shown above) for certain domains. This means certain domains won't be inflated.
Users are also able to buy lots of domains at once, by bulk buying domains. Not only does this feature make it easier to buy multiple domains at one time, but users are able to manage their details  and set up renewals easier.
Support and security features for 123Reg Domains;
Along side some of the features above their is a few other features including support and security features. One of the main support features involves the transferring of domains from other domain registers. 123Reg offer many guides and articles on how to transfer domains to them. Especially from well know domain registers such as NameCheap and GoDaddy.
There are also FAQ's within their site. Within each page of the domain section of 123Reg's site, there are frequently asked questions about the specific topic. Domain transfers and generic Top Level Domains are just two example topics of where some FAQ's are placed.
For a very small annual fee users can also buy domain privacy. The fee is £4.99 a year and it will protect and hide all personal information associated with that one domain. If you have multiple domains then you will need to purchase this security feature multiple times. The domain privacy can and will stop spammers contacting you through email and your phone number.
My Thoughts;
Overall I would recommend 123Reg as your domain register. They offer great prices on a wide range on domains as well as good prices on transferring domains. They seem like a company that know what they are doing with their Domains as they offer many articles on how to transfer domains and other topics surrounding domains. I would personally use them myself.
Did you enjoy our review?
We have reviews on other popular domains such as  GoDaddy, NameCheap, Name.com, Gandi, Hover, Flippa.com, HostGator, 1&1 and  Dreamhost