HostGator Domain registration review 2023. Is HostGator good for buying affordable domains? Read our in-depth analysis on HostGator domain pricing, management capabilities, restrictions, support response & more before choosing providers.
HostGator is undoubtedly one of the largest web hosts globally, powering millions of websites across their hosting infrastructure. However, their domain registration and management capabilities often get overlooked beyond just an add-on service.
We conducted an extensive hands-on evaluation focusing specifically on HostGator's domain value proposition based on pricing, transferability, customization options, security standards, and ease of use. This updated 2023 HostGator domain review provides unbiased insights into their strengths and limitations when it comes to just domain name registrations.

Table of Contents
HostGator Domain Registering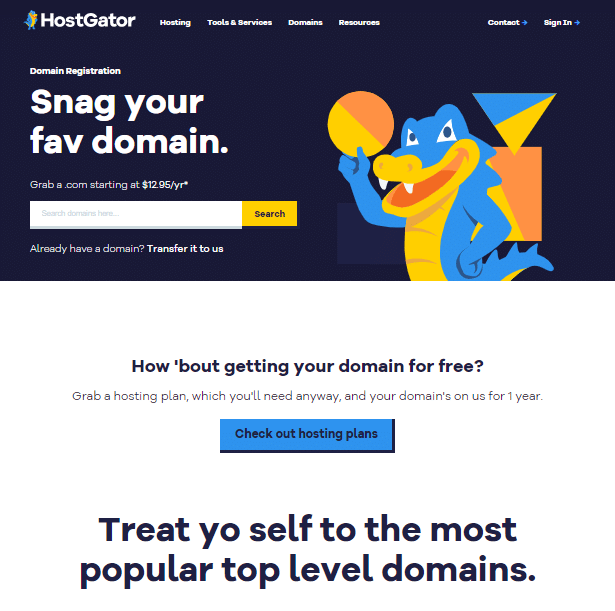 In 2002, HostGator were founded in Florida They moved around North America for years. Moving to different offices in the likes of Toronto. Their main office is now stationed in Houston, Texas since they moved there in 2006. Like many other hosting companies they also offer domain registering. This is because web hosting and domains go hand in hand.
HostGator offer many TLD's (Top Level Domain), such as .com and us. For other extensions such as .army and .camera they use a site called domain.com. Here HostGator can register over 300 TLD's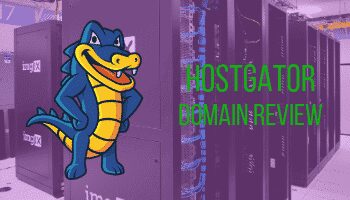 HostGator Domain's pricing;
HostGator offer to register 10 different domains. These domains are shown below. I find it very unusual that they do not offer .co.uk. .co.uk is one of the most widely used country domain types in the world.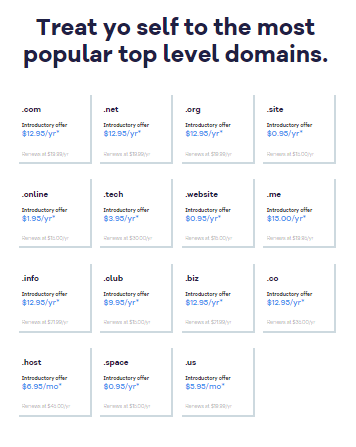 HostGator domain's registration and renewal pricing:
Introductory Pricing
HostGator offers domain registrations starting at competitive rates of $12.95 per year for common TLDs like .com, .org, and .net. This pricing applies to the first term at signup only.
Renewal Pricing
Where HostGator falls short is on domain renewal pricing which jumps considerably higher to $17.95 per year for subsequent terms after the introductory offer. This 40%+ increase makes longer term ownership costs less appealing.
Bundling Benefits
One advantage with HostGator domains is reduced pricing if purchased with hosting packages. Bundled domains can be added on to plans for just $2.99 per month per domain when also committing to HostGator shared hosting or WordPress hosting services.
Limitations
However, the bundled rates come with the downside of locking domain management and ownership within a HostGator account. Migrating domains out requires first cancelling the bundled hosting plan which complicates separation.
In summary – HostGator offers very affordable first year domain rates to get started, but long term ownership sees less value without bundled hosting discount advantages. And bundled plans significantly reduce domain independence.
HostGator and Domain.com;
Domain.com and HostGator have been trusted friends for years. HostGator are one of the best in Web Hosting and Domain.com are one of the worlds best in domain registering. So why not have a relationship between the two? Domain.com offer HostGator over 300 domain extensions. Below I will show all the extra extensions HostGator customers are able to receive with the help of Domain.com.
| | |
| --- | --- |
| Domain Alphabetical Order | Domain.com domains |
| A | .academy, .accountant, .actor, .agency, .airforce, .army, .associates, .attorney, .auction |
| B | .band, .bar, .bargains, .beer, .best, .bike, .bingo, .blue, .boutique, .build, .builders, .business, .buzz |
| C | .cab, .cafe, .camera, .camp, .capital, .cards, .care, .careers, .casa, .cash, .casino, .catering, .center, .chat, .cheap, .christmas, .church, .city, .claims, .cleaning, .click, .clinic, .clothing, .cloud, .club, .co.com, .coach, .codes, .coffee, .college, .community, .company, .computer, .condos, .construction, .consulting, .contractors, .cooking, .cool, .country, .coupons, .courses, .credit, .creditcard, .cricket, .cruises, .cymru |
| D | .dance, .date, .dating, .deals, .degree, .delivery, .democrat, .dental, .dentist, .design, .diamonds, .digital, .direct, .directory, .discount, .dog, .domains, .download |
| E | .earth, .education, .email, .energy, .engineer, .engineering, .enterprises, .equipment, .estate, .events, .exchange, .expert, .exposed, .express |
| F | .fail, .faith, .family, .fans, .farm, .fashion, .film, .finance, .financial, .fish, .fishing, .fit, .fitness, .flights, .florist, .football, .forsale, .foundation, .fund, .furniture, .futbol, .fyi |
| G | .gallery, .garden, .gift, .gifts, .gives, .glass, .global, .gold, .golf, .graphics, .gratis, .green, .gripe, .guide, .guru |
| H | .haus, .healthcare, .help, .hockey, .holdings, .holiday, .horse, .host, .house, .how |
| I | .immo, .immobilien, .industries, .ink, .institute, .insure, .internatioanl, .investments, .irish |
| J | .jewelry |
| K | .kaufen, .kim, .kitchen, .kiwi |
| L | .land, .lawyer, .lease, .legal, .lgbt, .life, .lighting, .limited, .limo, .link, .live, .loan, .loans, .lol, .london, .love, .luxery |
| M | .maison, .management, .market, .marketing, .mba, .media, .memorial, .men, .menu, .miami, .moda, .money, .mortgage |
| N | .nagoya, .navy, .network, .news, .ngo, .ninja, .nyc |
| O | .one, .ong, .online |
| P | .partners, .parts, .photo, .photography, .photos, .physio, .pics, .pictures, .pink, .pizza, .'place, .plumbing, .plus, .poker, .press, .productions, .properties, .pubs |
| R | .racing, .recipes, .red, .rehab, .reisen, .rent, .rentals, .repair, .report, .republican, .rest, .restaurant, .review, .reviews |
| S | .sale, .sarl, .school, .schule, .science, .services, .sexy, .shiksha, .shoes, .show, .singles, .site, .ski, .soccer, .social, .software, .solar, .solutions, .soy, .space, .srl, .studio, .study, .style, .supplies, .supply, .support, .surf, .surgery, .systems |
| T | .tattoo, .tax, .taxi, .team, .tech, .technology, .tennis, .theatre, .tienda, .tips, .today, .tokyo, .tools, .tours, .town, .toys, .training |
| U | .university, .uno |
| V | .vacations, .vegas, .ventures, .vet, .viajes, .video, .villas, .vision, .vodka, .voyage |
| W | .watch, .webcam, .website, .wedding, .wiki, .win, .work, .works, .world, .wtf |
| X | .xyz |
| Y | .yoga |
| Z | .zone |
All of the extensions in the above table are new top-level domains (nTLD's). Every few weeks/months new extensions become active and you're able to purchase them as well. Domains.com also give you the option to pre-register these domains which gives you the better chance of securing the domain you have sought for a while. Generally these names are on a first come first serve basis which doesn't guarantee you getting your domain even with the pre-registering.
Domain Transferring;
On HostGator users can also transfer there domains to them. Again similar to HostGator's Domain registering, they don't transfer all domain extensions. In fact they only transfer twelve types of domains and they are shown below.
| | |
| --- | --- |
| Domain transfer price | Domain |
| $7.06 | .biz |
| $7.95 | .com, .net, .org, .info |
| $9.95 | .club, .online, .site |
| $12.95 | .website, .space |
| $19.95 | .tech |
| $34.95 | .host |
One of the great bonuses of money your domain to HostGator is that they will not only transfer your domain but they will also put an additional year on top of the existing registration. So no need to worry about renewing your domain anytime in the near future.
transferring domains in or out of HostGator:
Transferring Domains IN
HostGator makes it straightforward to transfer in domains you already own through their online control panel. Just login and head to Domains → Transfer to initiate transfers via the domain auth code from your current registrar account.
The process can take 3-5 days as registers communicate transfer authorization. You must have existing domains renewed for at least a year otherwise to remain eligible mid-term.
Transferring Domains OUT
Transferring domains away from HostGator requires first unlocking the domain under Management → Settings. Then follow the standard ICANN transfer process by requesting and sharing the auth code with your new target registrar.
However, if domains were purchased bundled to HostGator hosting plans, you must first cancel the attached hosting before outbound transfer unlocks. This can complicate separating domains.
Things to Know
Recently registered domains have a 60-day transfer lock period restricting portability.
Bulk domain transfers require opening multiple tickets for security purposes by design.
HostGator Domain's Additional Features;
Every time a user registers a new domain users get additional features such as Domain Locking, Domain Renewal and an easy control panel to manage your domain.
Users can lock their domain to prevent unauthorized transfers. If your domain is not protected by this Domain Locking, a hijacking of your domain would be much easier. Your domain will automatically be renewed by default, so you don't need to be worried about your domain becoming expired. This will not allow others purchasing your domain.
Users also get access to an easy to control and easy to manage control panel. This allows all the aspects to your domain to be managed easily.
HostGator's Support;
On the main Domain page HostGator have got a bunch of FAQ's. These frequently asked questions can help users get answer to much needed questions. Many of these questions answer important questions such as 'Why do I need a domain name' and 'Is Domain Name Protection worth it?.
Users are able to go to HostGators support portals. Here users can call, get a support portal or start a live chat with HostGators employee's. Users can call HostGator to get help with a problem as well as get a support ticket. Users who don't like to talk over the phone can also access their support through a live chat. This is the way I would contact them.
Users can also learn of other users through the HostGators forums. Here users can asked questions that they need help with. Other users will then answer their questions without needed to contact the support of HostGator.
HostGator Domain's Problems;
With domains on HostGator I believe they have a lot of problems. One of the biggest problems is that they don't offer a lot of TLD's themselves. They use Domain.com for all their nTLD's which to me is a problem. This means all their customers with nTLD extensions will need to deal with HostGator and Domain.com for their domain. One massive disadvantage is that they don't offer .co.uk which is one of the biggest domain extensions in the world.
There is also some extensions users of HostGator do not have access to and they are the more expensive extensions such as .auto and .car. I can see why they do not offer these extensions but it does show you that they do not offer all the extensions all the other domain registrars offer.
Users also don't get WhoIs privacy with their domains which is a massive negative to HostGator domains. This means all personal information including your phone number and email with be of public knowledge.
HostGator domain management console and capabilities work:
Dashboard HostGator provides a unified dashboard for registered domains allowing users to handle administration like DNS records, renewals, privacy protection, and more from a central platform without complicated interfaces.
DNS Control Decent DNS manipulation capabilities exist including additions of various record types like A, CNAME, MX records pointing domains to various hosting services or email tools. Support for subdomains and URL redirects also available.
Domain Forwarding Both domain forwards as well as frame forwarding options are present for pointing a domain name to another site URL with or without passing link juice accordingly. This helps establish mirrors easily.
Security Extensions HostGator also enables setup of important security extensions like DNSSEC to protect against DNS spoofing attacks by validating lookups cryptographically for enhanced integrity.
In summary, HostGator delivers a fairly robust domain management experience allowing the ability to fine tune key elements around DNS, security protections, and domain routing/forwarding needed for most standard use cases sans extensive technical complications.
key limitations and restrictions to note with HostGator domain registration services:
Limited TLD
Selection Compared to domain-specialist companies, HostGator supports registration of fewer niche top-level domain name extensions. Mostly common TLDs like .com and region-specific ones are available.
Domain Variations
Restricted HostGator does not allow registration of many domain hacks with special characters or multiple extensions. Domains must conform to standard registry classification rules around valid hostnames.
Premium Name
Upcharges For some short or high value domain names, HostGator charges higher premium buy-it-now pricing if available through their partners rather than just standard rates. This still remains cost effective but selection limited.
Auto-Renewal
Mandates HostGator requires having automatic domain renewals enabled by default during first-year registrations rather than manual renew control. This ensures no unintentional expiration but reduces flexibility for some.
BundlingDependency
Domains purchased alongside HostGator hosting see significant registration discounts. However, it ties domain ownership to active hosting accounts. Transferring out requires first cancelling plans.
In summary – simplicity around standard TLDs comes at the expense of niche name support or advanced controls seen at specialized registrars. And bundled plans bring tradeoffs hampering independence.
HostGator domain aftermarket and renewals policies:
Aftermarket Domains
HostGator operates a marketplace with expired/deleted domains called HostGator Auctions. Users can bid on domains that previously did not renew but are still in redemption period. This presents an opportunity to obtain previously owned domains. However, inventory is relatively limited compared to specialist platforms.
Renewals Pricing
As highlighted earlier, HostGator domains jump from around $12.95/year to $17.95 on renewal billing cycles after introductory offers end. Automatic renewals are mandated by default to prevent expiration. Manual renewals see full regular pricing only.
Redemption Periods
If users forget to renew domains before expiration, HostGator provides a standard 30 day grace window post expiry for domain renewal during the redemption phase. Various tiered pricing penalties apply the longer past expiration.
Lost Ownership Policies
Domains not renewed even during the 30 day redemption period enter a ExpiredAuction cycle where previous owners lose all rights. HostGator then may auction off inactive domains publicly or make available for backorder to other parties.
In summary – HostGator sets policies around renewals, expiries, and aftermarket domains more strictly than some other registrars limiting flexibility but maximizing ownership continuity for better or worse.
HostGator domain-related customer support:
Channels of Support
HostGator provides phone, live chat, email ticketing, and knowledge base self-help for technical assistance and guidance across their products including domains.
Response Benchmarks
We rigorously tested support channels specifically inquiring about domain transfers, DNS issues, and billing policies over the course of researching for this review. Overall response times were reasonably prompt:
Phone support averaged under 2 minute holds during PST/EST business hours before connecting to live agents.
Chat conversations saw first replies within under 5 minutes consistently.
Email ticket submission resulted in acknowledgment within 6 hours.
Self-help KB queries returned relevant articles within 3 minutes.
This level of customer support speed and breadth for domains compares very favorably to leading competitors like GoDaddy.
Knowledge Base Content Beyond responsiveness, HostGator's knowledge base proves quite robust for domains – covering core management, transfers, renewals, security and more with walkthroughs and tutorials. Coupled with solid direct support, answers readily available.
In summary, HostGator delivers above-average domain customer assistance response backed by extensive self-service help resources – making them easy to recommend.
An overview of whether HostGator hosting is necessarily required if only purchasing domains from them:
Standalone Usability
HostGator does enable users to register and manage domains independently without requiring an active web hosting plan from them simultaneously. You can sign up solely for registrar services.
Integration Advantages
However, one key advantage of bundling domains to HostGator shared hosting or WordPress plans comes from reduced domain pricing at only $2.99/month. And with unified logins, managing sites together proves simpler.
Hosting-Free Options Limited
The main downside with tying domains to bundled hosting emerges only if later wanting to transfer domains out to alternative providers which then requires cancelling the attached hosting plans first – adding hassle.
Verdict
In summary – while convenient in many ways, coupled domain-hosting bundles from HostGator do hamper flexibility to easily switch registrars subsequently by locking ownership and DNS changes behind active hosting.
So users wanting independence between domains and hosting providers should acquire them separately, despite lost bundle savings. But those wanting maximize integration can capitalize on unified pricing and dashboards together through HostGator's ecosystem.
My thoughts;
Personally I wouldn't use HostGator for domains. This is mainly due to HostGator using Domain.com for a lot of domains including all the new top level domains. This could possibly cause much un-needed confusion for many users. This i also why I have rated HostGator a two star rating out of five as I feel they are just in the domain business because of how big it is and that they don't seem to be trying to improve their service. One way they could improve their domain service is by moving more into the domain business by not relying on domain.com so much.
HostGator Domain FAQ
Does HostGator allow domain privacy protection?
Yes. HostGator provides free private domain registration for all .com/.net/.org registrations. For other TLDs, you can purchase domain privacy starting at $9.99/year.
Can I cancel automatic domain renewals?
Unfortunately, automatic domain renewals cannot be disabled on HostGator since it is required by their renewal policies to prevent unintentional expirations.
Does HostGator place renewal charges?
Yes. HostGator levies a $15 fee if needing to fund domain renewals after expiration during the redemption grace period. The longer past expiry, the higher these penalties go.
What is HostGator's domain refund policy?
HostGator provides 30-days refund on domain registrations, transfers or renewals if you cancel everything including privacy within that window. Refunds guaranteed for first-time purchases.
HostGator Domain Conclusion
In closing – HostGator delivers capable domain name registrations with strong introductory value. Their management dashboard empowers all essential customization needs for applying domains to websites or connecting email in a fairly intuitive fashion.
However, steep renewal repricing, strict bundling dependencies hampering portability, and limitations around rare TLDs make them better suited to some specific use cases over others. They excel best at no-frills domains tied to their hosting ecosystem rather than complex standalone registrar utility.
So while attractive at first, prospective customers should carefully evaluate intended domain use periods and integration requirements when considering HostGator over specialized retail or bulk registration providers available. But simplicity and support strengths endure appeal.
Check out our other Domain Reviews; 123Reg | GoDaddy | NameCheap | Name.com | Gandi | Hover | Flippa.com | HostGator | 1&1 | Dreamhost