HostGator Domain Registering-
In 2002, HostGator were founded in Florida They moved around North America for years. Moving to different offices in the likes of Toronto. Their main office is now stationed in Houston, Texas since they moved there in 2006. Like many other hosting companies they also offer domain registering. This is because web hosting and domains go hand in hand.
HostGator offer many TLD's (Top Level Domain), such as .com and us. For other extensions such as .army and .camera they use a site called domain.com. Here HostGator can register over 300 TLD's

HostGator's pricing;
HostGator themselves offer to register 10 different domains. These domains are shown below. I find it very unusual that they do not offer .co.uk. .co.uk is one of the most widely used country domain types in the world.
| | |
| --- | --- |
| HostGator Pricing | Domain |
| $5.95 | .biz |
| $9.95 | .club, .me, .info |
| $12.95 | .com, .co, .host, .online, .tech |
| $15.00 | .site |
This is very unusual for a company to only offer ten different domain extensions. Although they use a separate website to register over 300 more domains.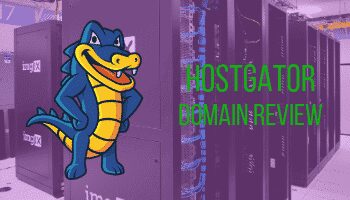 HostGator and Domain.com;
Domain.com and HostGator have been trusted friends for years. HostGator are one of the best in Web Hosting and Domain.com are one of the worlds best in domain registering. So why not have a relationship between the two? Domain.com offer HostGator over 300 domain extensions. Below I will show all the extra extensions HostGator customers are able to receive with the help of Domain.com.
| | |
| --- | --- |
| Domain Alphabetical Order | Domain.com domains |
| A | .academy, .accountant, .actor, .agency, .airforce, .army, .associates, .attorney, .auction |
|  B |  .band, .bar, .bargains, .beer, .best, .bike, .bingo, .blue, .boutique, .build, .builders, .business, .buzz |
|  C | .cab, .cafe, .camera, .camp, .capital, .cards, .care, .careers, .casa, .cash, .casino, .catering, .center, .chat, .cheap, .christmas, .church, .city, .claims, .cleaning, .click, .clinic, .clothing, .cloud, .club, .co.com, .coach, .codes, .coffee, .college, .community, .company, .computer, .condos, .construction, .consulting, .contractors, .cooking, .cool, .country, .coupons, .courses, .credit, .creditcard, .cricket, .cruises, .cymru |
|  D |  .dance, .date, .dating, .deals, .degree, .delivery, .democrat, .dental, .dentist, .design, .diamonds, .digital, .direct, .directory, .discount, .dog, .domains, .download |
|  E | .earth, .education, .email, .energy, .engineer, .engineering, .enterprises, .equipment, .estate, .events, .exchange, .expert, .exposed, .express |
|  F | .fail, .faith, .family, .fans, .farm, .fashion, .film, .finance, .financial, .fish, .fishing, .fit, .fitness, .flights, .florist, .football, .forsale, .foundation, .fund, .furniture, .futbol, .fyi |
|  G | .gallery, .garden, .gift, .gifts, .gives, .glass, .global, .gold, .golf, .graphics, .gratis, .green, .gripe, .guide, .guru |
|  H | .haus, .healthcare, .help, .hockey, .holdings, .holiday, .horse, .host, .house, .how |
|  I | .immo, .immobilien, .industries, .ink, .institute, .insure, .internatioanl, .investments, .irish |
| J | .jewelry |
| K | .kaufen, .kim, .kitchen, .kiwi |
| L | .land, .lawyer, .lease, .legal, .lgbt, .life, .lighting, .limited, .limo, .link, .live, .loan, .loans, .lol, .london, .love, .luxery |
| M | .maison, .management, .market, .marketing, .mba, .media, .memorial, .men, .menu, .miami, .moda, .money, .mortgage |
| N | .nagoya, .navy, .network, .news, .ngo, .ninja, .nyc |
| O | .one, .ong, .online |
| P | .partners, .parts, .photo, .photography, .photos, .physio, .pics, .pictures, .pink, .pizza, .'place, .plumbing, .plus, .poker, .press, .productions, .properties, .pubs |
| R | .racing, .recipes, .red, .rehab, .reisen, .rent, .rentals, .repair, .report, .republican, .rest, .restaurant, .review, .reviews |
| S | .sale, .sarl, .school, .schule, .science, .services, .sexy, .shiksha, .shoes, .show, .singles, .site, .ski, .soccer, .social, .software, .solar, .solutions, .soy, .space, .srl, .studio, .study, .style, .supplies, .supply, .support, .surf, .surgery, .systems |
| T | .tattoo, .tax, .taxi, .team, .tech, .technology, .tennis, .theatre, .tienda, .tips, .today, .tokyo, .tools, .tours, .town, .toys, .training |
| U | .university, .uno |
| V | .vacations, .vegas, .ventures, .vet, .viajes, .video, .villas, .vision, .vodka, .voyage |
| W | .watch, .webcam, .website, .wedding, .wiki, .win, .work, .works, .world, .wtf |
| X | .xyz |
| Y | .yoga |
| Z | .zone |
All of the extensions in the above table are new top-level domains (nTLD's). Every few weeks/months new extensions become active and you're able to purchase them as well. Domains.com also give you the option to pre-register these domains which gives you the better chance of securing the domain you have sought for a while. Generally these names are on a first come first serve basis which doesn't guarantee you getting your domain even with the pre-registering.
Domain Transferring;
On HostGator users can also transfer there domains to them. Again similar to HostGator's Domain registering, they don't transfer all domain extensions. In fact they only transfer twelve types of domains and they are shown below.
| | |
| --- | --- |
| Domain transfer price | Domain |
| $7.06 | .biz |
| $7.95 | .com, .net, .org, .info |
| $9.95 | .club, .online, .site |
| $12.95 | .website, .space |
| $19.95 | .tech |
| $34.95 | .host |
One of the great bonuses of money your domain to HostGator is that they will not only transfer your domain but they will also put an additional year on top of the existing registration. So no need to worry about renewing your domain anytime in the near future.
HostGator's Additional features;
Every time a user registers a new domain users get additional features such as Domain Locking, Domain Renewal and an easy control panel to manage your domain. 
Users can lock their domain to prevent unauthorized transfers. If your domain is not protected by this Domain Locking, a hijacking of your domain would be much easier. Your domain will automatically be renewed by default, so you don't need to be worried about your domain becoming expired. This will not allow others purchasing your domain.
Users also get access to an easy to control and easy to manage control panel. This allows all the aspects to your domain to be managed easily.
HostGator's Support;
On the main Domain page HostGator have got a bunch of FAQ's. These frequently asked questions can help users get answer to much needed questions. Many of these questions answer important questions such as 'Why do I need a domain name' and 'Is Domain Name Protection worth it?'.
Users are able to go to HostGators support portals. Here users can call, get a support portal or start a live chat with HostGators employee's. Users can call HostGator to get help with a problem as well as get a support ticket. Users who don't like to talk over the phone can also access their support through a live chat. This is the way I would contact them. 
Users can also learn of other users through the HostGators forums. Here users can asked questions that they need help with. Other users will then answer their questions without needed to contact the support of HostGator.
HostGator's Domain Problems;
With domains on HostGator I believe they have a lot of problems. One of the biggest problems is that they don't offer a lot of TLD's themselves. They use Domain.com for all their nTLD's which to me is a problem. This means all their customers with nTLD extensions will need to deal with HostGator and Domain.com for their domain. One massive disadvantage is that they don't offer .co.uk which is one of the biggest domain extensions in the world. 
There is also some extensions users of HostGator do not have access to and they are the more expensive extensions such as .auto and .car. I can see why they do not offer these extensions but it does show you that they do not offer all the extensions all the other domain registrars offer.
Users also don't get WhoIs privacy with their domains which is a massive negative to HostGator domains. This means all personal information including your phone number and email with be of public knowledge.
My thoughts;
Personally I wouldn't use HostGator for domains. This is mainly due to HostGator using Domain.com for a lot of domains including all the new top level domains. This could possibly cause much un-needed confusion for many users. This i also why I have rated HostGator a two star rating out of five as I feel they are just in the domain business because of how big it is and that they don't seem to be trying to improve their service. One way they could improve their domain service is by moving more into the domain business by not relying on domain.com so much.
Check out our other Domain Reviews; 123Reg | GoDaddy | NameCheap | Name.com | Gandi | Hover | Flippa.com | HostGator | 1&1 | Dreamhost