GoDaddy Domain Registering-
Like many other companies who offer web hosting, Go Daddy are similar as they are renowned for their Domain Registering. Overall GoDaddy is the biggest Domain Name Registrar in the world, who have over 17 million customers worldwide. In a previous GoDaddy article, linked here(GoDaddy WordPress Hosting), I even referred to GoDaddy as the Coca-cola of the web industry as almost everyone has heard of them.
GoDaddy has been around for about twenty odd years and since they were established have since become a big world player in the web industry, offering web hosting as well as domain registering.
With GoDaddy, there are many ways to purchase a domain. You can search for a specific domain, get a domain in an auction, although prices can skyrocket here or even have a broker negotiate with the current holder of the domain. Below I will talk about all these features of GoDaddy's Domains.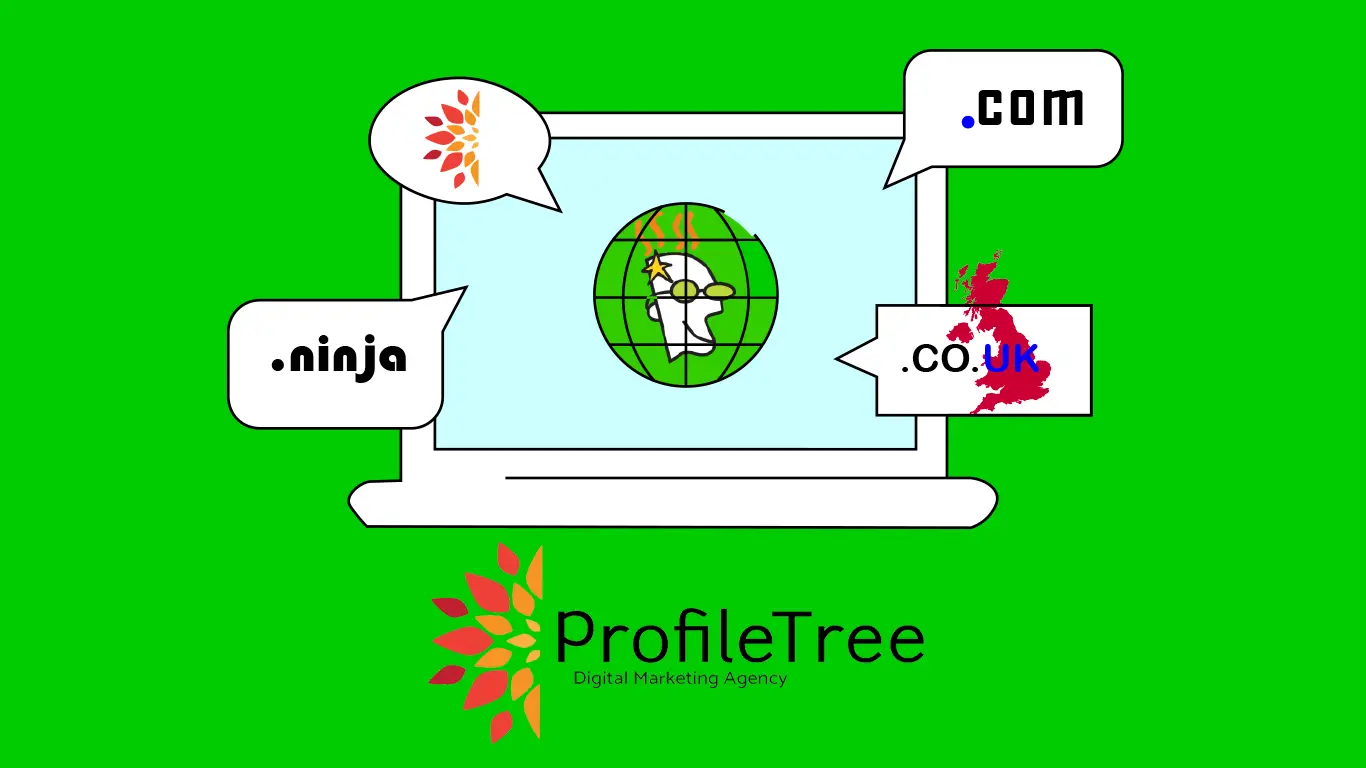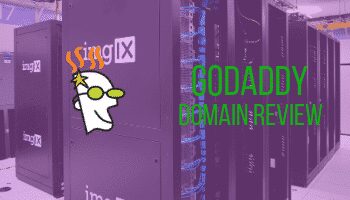 The price;
Different type of domains, will certainly come with different price tags. GoDaddy is no exception. There are many domains you can but with GoDaddy that range from the usual and well-known .com, .co.uk and .co domains to other generic Top-Level Domains (gTLD's), such as .shop and .xyz. Below will be a list of many examples of domains and their prices.
.com
.co.uk
.co
.club
.shop
.store
.cloud
.xyz
.blog
.tech
£0.99

(13.10)

£0.01

(£9.99)

£0.99

(£26.99)

£1.10

(£12.10)

£2.49

(£34.10)

£3.99

(£58.10)

£2.99

(£12.10)

£0.81

(£10.69)

£17.71

(£28.27)

£7.99

(£54.10)
.space
.today
.health
£1.49

(£9.10)

£3.62

(£17.71)

£56.54

(£70.65)
The price shown above in the tables is the price for the domain for one year the, deleted prices is the renewal price, which can change.
You're able to get many other types of domains, the prices of these can range from pennies to thousands if they are a premium domain, which I will talk about further in the article. Below is examples of other domains you're able to get with GoDaddy
| | | | | | | | | | |
| --- | --- | --- | --- | --- | --- | --- | --- | --- | --- |
| .website | .education | .vip | .guide | .legal | .rentals | .fit | .site | .school | .fitness |
| .design | .consulting | .reviews | .ninja | .vet | .care | .video | .yoga | .nrw | .info.pl |
| .com.es | .contractors | .org.es | .biz.pl | .immo | .info | .online | .net | .org | .cc |
| .tech | .photography | .life | .agency | .it | .studio | .site | .co.in | .directory | .one |
| .ink | .properties | .lease | .company | .guru | .win | .coupons | .party | .science | .loan |
| .study | .immobilien | .garden | .chat | .tips | .soccer | .barcelona | .coffee | .lgbt | .nom.es |
| .pro | .pictures | .network | .one | .movie | .reviews | .direct | .school | .rocks | .film |
| .tube | .technology | .digital | .global | .house | .money | .band | .solutions | .me.uk | .news |
| .work | .church | .place | .surf | .green | .lawyer | .cloud | .clinic | .cleaning | .expert |
| .gallery | .productions | |   |   |   |   |   |   |   |
Buying a Domain/s;
One of the easiest ways to find a perfect domain for you is the domain name search. Her you will enter a domain name you would like and the search will return results for that domain. Usually it will say that the domain name you're searching for with .com is taken but there should be another 20 or so result shown. The best example of this I can give is when you look up our domain name profiletree.com. The search results will say profiletree.com is taken. Other results shown fro this search are profiletrees.com and profiletree.shop.
Users of GoDaddy are also able to buy domains in bulk. You're able to register up to 500 domains at any one time. Doing this can save you big money as domains are cheaper to buy in bulk. Almost like anything, the more you buy, the more you save.
There is also an auction section within the GoDaddy website that allows users to bid for different domains that other users have put up for auction. Here bids can reach into their thousands for different domain names. There are many ways you can search the auction on the site, this includes popular searches such as most active and ended soon. These two searches are the place to be if you are looking to get a great domain at a cheap price or a domain that is sought after.
Buying a Domain Problems;
I personally find the bulk buy and the auction very hard to use as it's not as straight forward as you would think it would be. The bulk buying domains should be easier than it is to use. This is because you're able to search for specific domains within this feature. After trying multiple times with many different types of domains, it just showed me the same results over and over again even after changing my search details. The auction is difficult to use as the search results seem to be a bit weird as it shows you the best match than other matches to our results.
Domain Broker;
One other way you can buy a domain is through a domain broker. This means that the domain you have wanted for the past few years, well it can be yours. With a very large business network and a world leader in domains, GoDaddy can usually find the owner of the domain easily and can start the negotiations for the domain on your behalf. Throughout the whole process, your name and identity will remain anonymous and you will only know if you have got it or not.
How does this work? Well, it's quite simple really, you tell GoDaddy which domain name you would like and your budget. Once GoDaddy knows the name and budget they can then start to negotiate with the owner of the domain name. Your domain broker will try and get you the domain for the cheapest price within your budget and if they can negotiate within your budget, the domain will be yours.
There are two problems with this feature and they are, you will always pay £49.99 for an attempt to obtain the domain you would like. The second problem is that the broker only has a maximum of thirty days to complete find the domain owner, negotiate and complete the sale.
Domain Extension;
GoDaddy also has a new domain extension. This extension allows users to purchase specific domains. Domains in which GoDaddy do not have at the moment can be seen down the side saying they are coming soon. Users are able to follow domain extensions that are not available, so when they do become available they can get the right domain for them quickly and easily. The best example is that many cities around the world have their own domain extension, but there are many that don't and they are on the waiting list to become available.
Domain Transfer;
Most domain companies such as GoDaddy offer a transfer service to move your domain to them. Fees for transfers depend on different domain types. To transfer a .com domain it will cost you £6.49, a .co.uk domain will cost you nothing as it is free to transfer. Other domains cost but, GoDaddy does not really advertise the costs. You can also save a bunch of money if you were to transfer more than six domains at any one time. All your subdomains will be forwarded with your domains, to cause as less hassle as possible.
Transferring domains should always be an easy task for anyone, that's why GoDaddy has an easy system for you to transfer domains. First, you will need to unlock your domain with your current registrar. Then you will need an authorization code from your current registrar to then transfer your domain. So it could never be any easier.
Other Features;
There are a few other features that GoDaddy other their users for domains. Users are able to list their own domains on the auction part of their site. You are also able to get a value and an appraisal of your domain. To list your domain on their auction, you need to sign up to be a GoDaddy's auction member. This costs £3.99 a year. When you're listing your domain you can also add details about the type of the domain you're selling. You can also increase the visibility of your domains on the auction page by buying a home page listing feature for £13.99 or a category page listing feature for £6.99.
The GoDaddy value and domain appraisal is a feature that compares your domain name with similar domains and values your domain name based upon this. Having a better domain extension will help your domains value. Domain extensions such as .com and .co.uk are extensions that will increase your domain names value.
My Thoughts on GoDaddy;
Overall I believe GoDaddy to be a great domain registrar and I would highly recommend them when you're looking to register a domain. The prices for GoDaddy seem very reasonable for all the main extensions such as .com and .co.uk as well as gTLDs. One thing I do wish they did have would be prices advertised for more extensions, such as .design.
With the many features GoDaddy offer I think they would be perfect for registering a domain and even transferring your domain too.
Check out our other Domain Reviews; 123Reg | GoDaddy | NameCheap | Name.com | Gandi | Hover | Flippa.com | HostGator | 1&1 | Dreamhost