Among all the benefits digital marketing has to offer, the opportunity to create and provide endless varieties of content for your business platforms is its best feature.
Video marketing is taking the web by storm, and surely the biggest source for videos is the renowned YouTube. If you still think YouTube will not make a difference to your online marketing strategy, a quick look at YouTube statistics will change your mind. The platform offers wonderful benefits that can make the numbers of your business soar. The upcoming paragraphs are full of surprising YouTube statistics.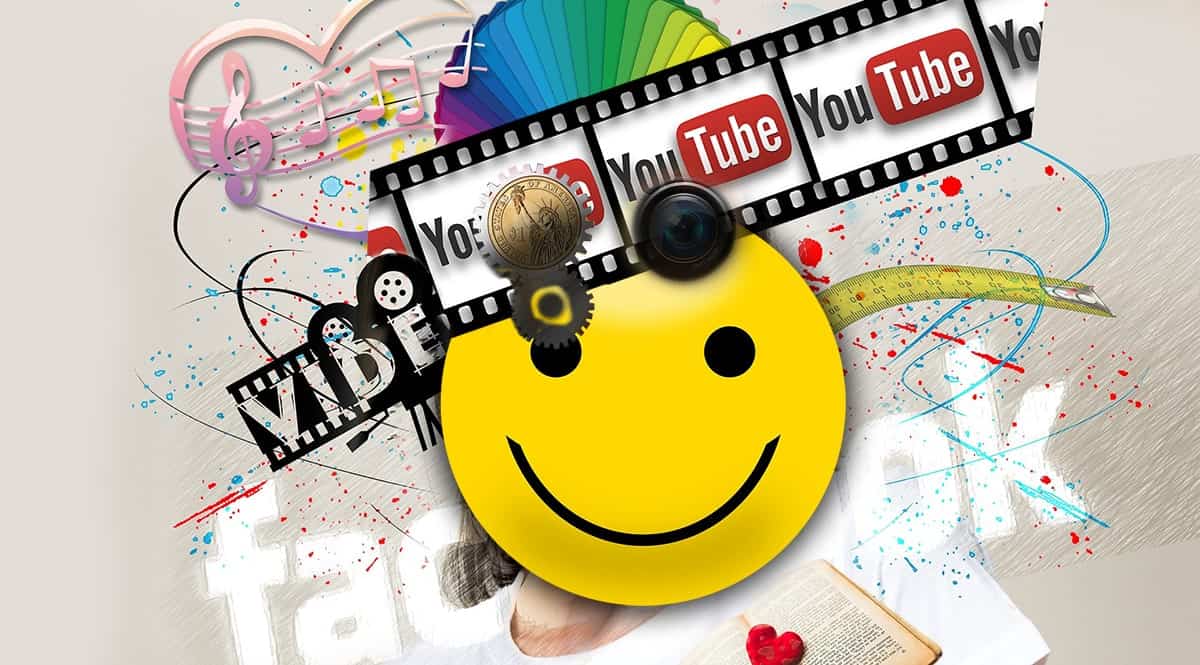 YouTube Statistics and Video Marketing Facts
YouTube was only founded fourteen years ago, in 2005. Today YouTube has reached more than 1.8 billion subscribers.
A year from its establishment, Google bought YouTube and has kept it under the Google umbrella until this moment. It is the 3rd most visited website in the world.
YouTube has influenced the music industry tremendously. The top 5 most-watched videos on YouTube are music videos.
Some videos on YouTube has exceeded 3.5 billion views!
5 billion videos are watched on YouTube every day.
More than half of YouTube views come from mobile devices.
As of 2019, online video accounts for 80% of all web traffic.
More video content is uploaded to the web in one single month than television has created in three decades.
Approximately 20% of the people who start a video will leave after the first 10
The average mobile viewing session lasts more than 40 minutes
By 2025, half of the viewers under 32 will not subscribe to a pay-tv service.
How Can These YouTube Statistics Help Your Business?
By observing the previous YouTube statistics and facts, it is easy to realize that YouTube is the most powerful video marketing tool. By introducing the "Broadcast yourself" concept, the platform has changed the game for multiple industries forever. The most affected industries are the music industry, the TV industry, and the advertising one as well. So, how can YouTube help your business? It can take your business to the future. By combining the two most influencing marketing techniques; content marketing and video marketing. Your business is one step forward.
What does YouTube Have to Offer?
Showing Your Brand's Personality
Why are online videos becoming a phenomenon? Visual content is colourful, dynamic and entertaining. This is the perfect way to deliver information about your product. Telling your audience who you are or what you can offer through videos is highly effective.
It creates a personality for your business and builds a bond between your brand and your viewers. A video has colour, tone of voice, motion, and interaction, all of these factors make videos a special and powerful marketing tool.
High Traffic Volume
YouTube is available in seventy-six different languages. With 1.8 billion reported subscribers all over the globe, as of 2019, your business's exposure knows no boundaries. In addition, YouTube does not restrict viewing its videos to subscribers only.
Basically, anyone with Internet access can watch the uploaded videos. In 2012, YouTube modified the limit for a number of views for a video to 9,223,372,036,854,775,808 views instead of 2,147,483,647 views (Thanks to Gangnam Style.) In other words, now, the sky is the limit when it comes to the maximum number of views.
Search Engine Ranking
Google, the giant search engine, owns YouTube. Therefore, it is no surprise that uploaded videos get special attention to its results. Google search results have specific pages dedicated entirely to video search results. Almost all the results shown are imported from YouTube.
Google processes over forty thousand search queries per second. So, if someone out there is trying to search for a video relevant to your niche, you should not waste an opportunity to be there.
Time Efficiency
YouTube statistics show that a YouTube mobile session lasts about forty minutes. This is a long duration compared to the time spent on other social media platforms. Do you remember that stereotypical image of people staring at their TV for hours? YouTube has replaced that TV. Furthermore, despite the fact that people spend a long time watching videos, people are more into short videos. The average length for a YouTube video is 4.4 minutes.
This means that while creating videos for your business, try to stay away from longer videos. Make your videos brief, entertaining, and educational, if possible. Combining content marketing with video marketing works like magic. Invest more time into creating an interesting intro, you do not want your viewer to switch you off in 10 seconds.
Measurable Results 
Knowledge is power. One huge advantage which digital marketing has is being able to have a clear analysis of your numbers. YouTube is no exception to that rule. As obvious, you can find out all the tiny details about your videos: number of views, likes, dislikes, and shares.
In addition, you can find out general stats which can help you improve your game. Information such as how much time an average user spends, the number of videos he/she watches, whether they prefer long videos or short ones, and many more stats are necessary to find out more about your target audience. The more you know about your audience, the easier you can reach them.
Social Media
Social Media platforms are a huge market. YouTube makes it super easy to share videos on all social media platforms. With a click, you and your viewers can share your YouTube videos to ALL social media platforms. This guarantees that your videos will spread and gain more and more views.
Another remarkable gift that YouTube and social media provide is immediate feedback. Through comments and reactions, you can know exactly what your audience think about your videos. This advantage was never an option for TV advert creators. Your customers' feedback is valuable in the process of knowing what to do and what not to do.
Bottom Line
YouTube has proved itself to be one of the most successful "inventions" which shows that the digital world has a lot more to offer. Including YouTube in your digital marketing strategy is a must. Whether through paid Ads or through producing videos, the website offers a wonderful channel through which you can reach more audience, and get direct feedback from your customers. Videos provide you with a wider space for creative and intensive content. Finally, focus on making the most out of your available tools and you will definitely reach more audience.
Do you need help with your video marketing and managing your Youtube channel?
At ProfileTree, we have a strong background in creating high-quality video content for our internal brands and our clients.
Let us help you transform your business through video.