Since it first started in 2005, YouTube has been on a continual rise to the giant it is now. YouTube is seen as the top dog for video content creation and is a great tool for your business to promote its product or service.
YouTube Statistics and Video Marketing Facts
It is important to look at statistics so you are able to see what potential customers are interested in.
Today, YouTube has reached more than 1.8 billion subscribers.
A year from its establishment, Google bought YouTube and has kept it under the Google umbrella until this moment. It is the 3rd most visited website in the world.
YouTube has influenced the music industry tremendously. The top 5 most-watched videos on YouTube are music videos.
Some videos on YouTube has exceeded 3.5 billion views!
5 billion videos are watched on YouTube every day.
More than half of YouTube views come from mobile devices.
As of 2019, online video accounts for 80% of all web traffic.
More video content is uploaded to the web in one single month than television has created in three decades.
Approximately 20% of the people who start a video will leave after the first 10
The average mobile viewing session lasts more than 40 minutes
By 2025, half of the viewers under 32 will not subscribe to a pay-tv service.
How Can These YouTube Statistics Help Your Business?
By observing YouTube statistics and facts, it is easy to realise that YouTube is the most powerful video marketing tool. By introducing the 'Broadcast yourself' concept, the platform has changed the game for multiple industries forever. The most affected industries are the music industry, the TV industry, and advertising.
So, how can YouTube help your business? It can catapult your business to the future. By combining the two most influential marketing techniques: content marketing and video marketing – your business can capitalise on this and be one step ahead of everyone else.
What Does YouTube Have to Offer? Our 7 Top Tricks
1. Show Your Brand's Personality
Visual content is colourful, dynamic and entertaining. It allows the viewer to digest information in the quickest and easiest way possible. This is the perfect way to deliver information about your product.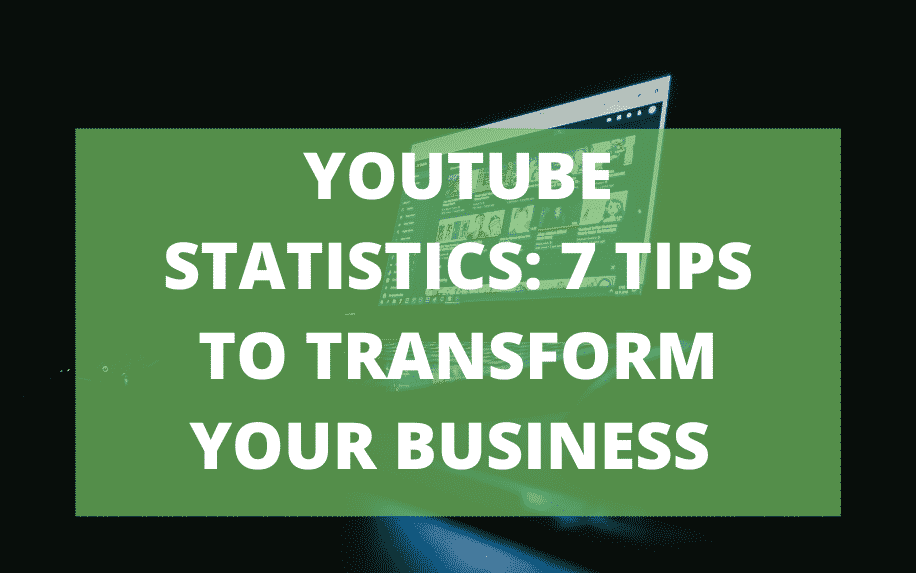 Video draws an emotional response from your viewer compared to any other form of media. It gives your business a personality and builds a bond between your brand and your viewers. A video has colour, tone of voice, motion, and interaction – all of these factors make videos a very special and powerful marketing tool. It is important to show off your brand's personality. This can be done by doing a demo for one of your products.
2. High Traffic Volume
Using YouTube to promote your business allows you to take advantage of the large pool of people that use the website. YouTube is available in seventy-six different languages, with 1.8 billion reported subscribers all over the globe.
Basically, anyone with Internet access can watch the uploaded videos. Getting views on your videos can be tough, but if successful it will result in your brand awareness increasing. One way you can boost your video traffic is search engine optimisation.
3. Search Engine Optimisation
Google, the giant search engine, owns YouTube. Therefore, it is no surprise that uploaded videos get special attention to their results. Google search results have specific pages dedicated entirely to video search results. Almost all the results shown are imported from YouTube.
Google processes over 40,000 search queries per second. So, if someone out there is trying to search for a video relevant to your niche, you should not waste an opportunity to be there.
Using keywords in your titles will increase the chance of your videos appearing when people search for that type of content. Try to avoid overusing keywords because not only will it sound unnatural but it will also result in your video being ranked lower. This is known as 'keyword stuffing'. You can also use things like tags, the description of the video and hashtags as a way to optimise your videos more effectively.
4. Make Money
Now that the majority of video content is found on YouTube, content creators are able to use their videos as TV channels because they can put advertisements on. These can be found before, halfway through and after the video. YouTube allows for creators to monetise their videos which places advertisements on their videos.
5. Time Efficiency
YouTube statistics show that someone watching YouTube on a smartphone lasts about 40 minutes. This is a long period of time compared to other social media platforms. Plus, despite the fact that people spend a long time watching videos, people are more into short videos. The average length for a YouTube video is 4.4 minutes.
For your business, it is advised to make your video content shorter. The videos should educate the audience while also entertaining. It is important to grab the attention of a viewer so that they do not turn the video off. It is important to have enough videos on your channel so that you're able to cover the 40 minutes. Categorising your videos into playlists make the content easily accessible to those who are searching for it.
6. Measurable Results
YouTube offers your business the chance to check out statistics about your channel. This is perfect for digital marketing as it lets you know who exactly is watching your video content. As obvious, you can find out all the tiny details about your videos: number of views, likes, dislikes, and shares. But YouTube Analytics shows you more detailed information like:
Age of viewer
Gender of viewer
Location of viewer
Average watch time
These stats are important to look at as the more you know about your audience, the easier you can reach them. It also helps identify the content that is working and what isn't.
7. Social Media
YouTube and other social media go hand-in-hand with each other. Having social media accounts like Facebook, Twitter and Instagram is a great way to promote your videos.
Social media will allow you to engage more with your viewers, this could be through asking questions or just them complementing your videos. YouTube makes it very simple to share videos on all your social media channels. All you have to do is copy and paste the link and your video is readily available. This is essentially a free way to promote your videos to all your followers.
Through YouTube's comment section, you can see where you are going right and where you are going wrong. This is vital as it shows exactly what your viewers think, feel and want.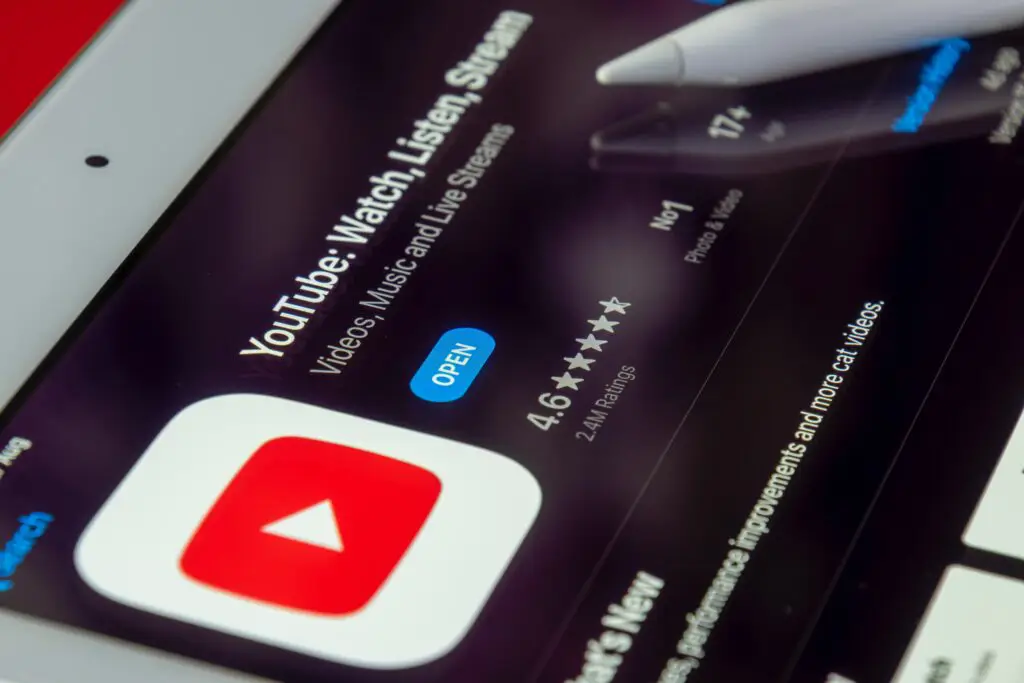 YouTube Statistics: The Bottom Line
YouTube has proved itself to be one of the most successful 'inventions' which shows that the digital world has a lot more to offer. Including YouTube in your digital marketing strategy is an absolute must.
Whether it's through paid ads or producing videos, the website offers a wonderful channel through which you can reach more audiences, and get direct feedback from your customers. Videos provide you with a wider space for creative and intensive content. Focus on making the most out of your available tools, and you will definitely reach more people, and boost awareness of your business.
Do you need help with your video marketing and managing your Youtube channel?
At ProfileTree, we have a strong background in creating high-quality video content for our internal brands and our clients.
Let us help you transform your business through video by getting in touch today.