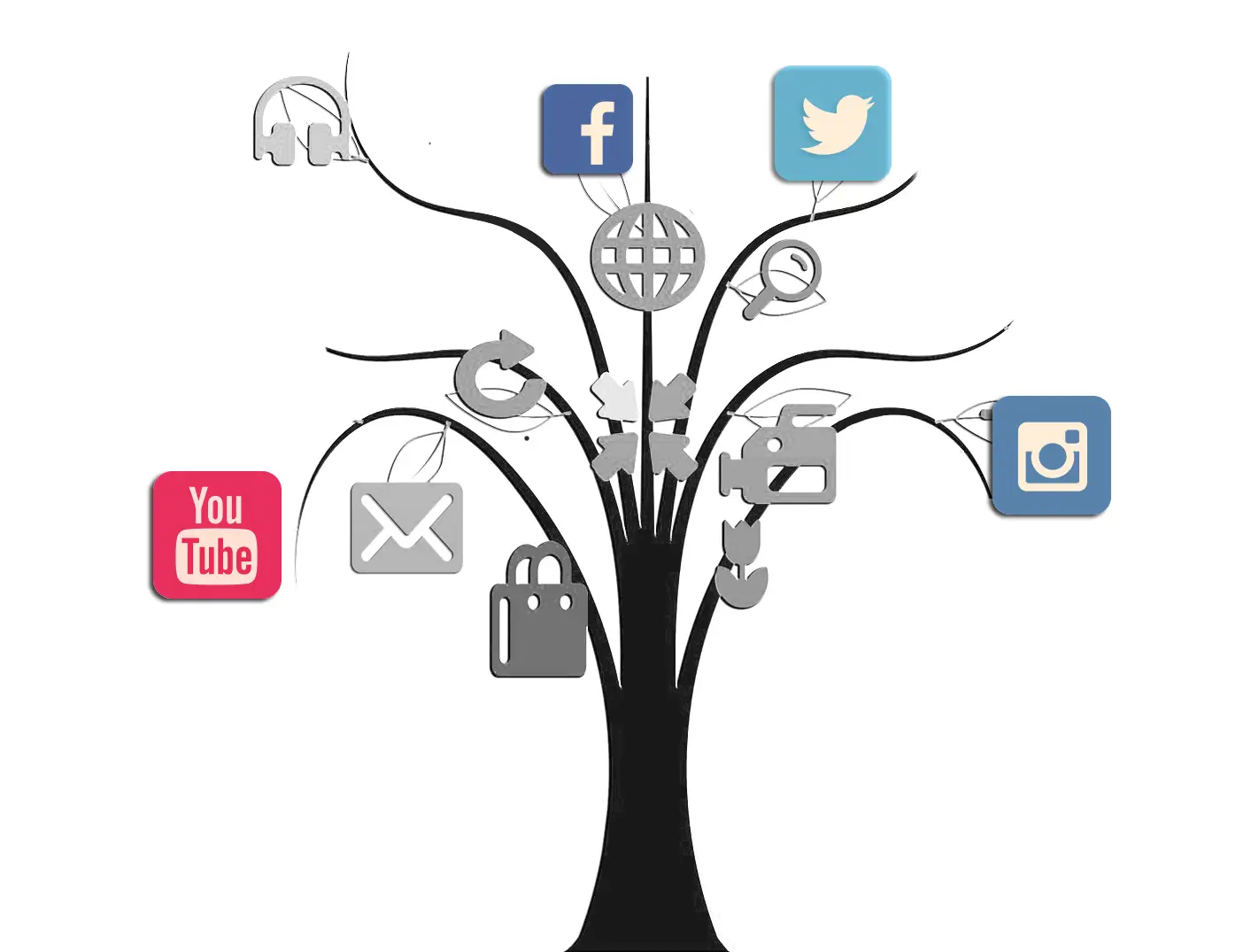 There is no doubt that digital marketing has been taking the world by a storm. One major channel for Internet marketing is social media platforms. Based on numbers and statistics, the profit of using social media for marketing is undeniable. Some argue that the social media "magic" is a temporary trend that will soon fade away; however, social media is proving that wrong up to this very moment. Why is it important to learn social media marketing? According to a study, eighty-eight percent of US companies are using social media for marketing. This clearly proves that for any business owner, it has become a necessity to learn social media marketing. Besides, for social media specialists or those working for digital marketing agencies, it is the most important part of your job to learn social media marketing.
Learn Social Media Marketing (SMM): Definition and Platforms
Definition:
According to
TechTarget
,
social media marketing
is "a form of Internet marketing that utilizes social networking websites as a marketing tool. The goal of SMM is to produce content that users will share with their social network to help a company increase brand exposure and broaden customer reach."
Platforms and Statistics
There are several popular social media platforms that can help you bring your business to light. According to
DreamGrow
these are some valuable numbers and facts about the most popular platforms. Furthermore, these numbers will give you an insight about which platform is the best for your business.
Facebook

Facebook is a social network that allows people to create personal profiles for free. They can upload photos, videos, send messages, publish long private or public posts, and comment on them. Users can create pages, events, and groups and share content on them. There are currently two billion accounts on Facebook, this is a gigantic market! In 2015 Facebook influenced 52 per cent of consumers' online and offline purchases, up from 36 per cent in 2014. Facebook is a great option for start-up companies to advertise, whether through paid or unpaid advertising.

Twitter

Twitter is also a social network that allows people to create accounts. Unlike Facebook, Twitter does not differentiate between "pages" and "accounts." Users can send short 140-character posts called tweets. They can also upload images, gifs, videos, and send short 140-character mentions as well as long private DMs (direct messages. Link clicks account for 92% of all user interaction with tweets. This is of good significance if you are trying to gain traffic to your website or blog. If viewers are clicking on your articles' links through tweets, voila, you reached your goal.

Instagram

Everyone knows that a photo is worth a thousand words. Sixty million photos are posted on Instagram daily, can you do the math? Instagram is a social network that revolves around visuals. Users can upload photos, videos, live stories, and use hashtags in captions. If your business is about photography, art, fashion, or revolves around "visuals," then Instagram is the right platform for you. Moreover, 90% of Instagram users are younger than 35. That means that if you are targeting this age group, you should definitely go for Instagram.

YouTube

The famous video platform. YouTube Users can create channels and upload videos. Viewers can subscribe to the channels they like. In 2015 YouTube posted the figure of 40 billion all-time views for branded content. This shows that video marketing is growing. If your product has the potential to be marketed through videos, YouTube is the right place for you.
There are other social media platforms such as LinkedIn, Google+, and Pinterest. Each has its own features, pros, and cons. It is crucial to determine your target audience first and the nature of your product, then select the best channel accordingly.
Learn Social Media Marketing: Benefits
Social media provides a two-way-communication of marketing. Before social media and Internet marketing, clients and customers were only recipients. Marketing was a one-way communication where brands and business owners send messages to their audience. Social media changed that game. Through social media, your customers and potential leads are closer to you than ever. As a business owner, you can get immediate feedback and complaints from your customers on social media. You can easily observe the influence of your content and the effectiveness of your customer service. Monitoring what is being said about your business through reviews and mentions is also a huge plus. Also, you can promote your brand and get wider exposure. Social media marketing is fast, accurate, and straightforward.
SEO, creating content, and basic marketing strategy
, these are topics that you will understand when you learn social media marketing.
Where Can You Learn Social Media Marketing?
Online Social Media Courses
Online courses
are a great way to learn about social media marketing. They are easy to reach and many are free of charge. You can easily fit them into your busy schedule. There are different levels of social media courses, so you do not need to worry if you are starting from scratch. Some of those social media classes also offer you a certificate by the end of the course, that's a plus. You will learn about website design and development, digital language, how to build a social media strategy for your business, and how to raise brand awareness for your product.
If you are looking for a more flexible source, yet just as informative, then e-books are the right choice to learn social media marketing. There are thousands of free e-books that you can download and read anywhere. All you need to do is search for them online. They contain valuable information presented in a reader-friendly manner. Some of them include checklists, infographics, and summaries to memorize information and get back to it later.
What if e-books are also too long you cannot fit them into your hectic schedule? There are articles. Choose reliable websites or articles extracted from credible sources. It will require some searching on your behalf surely, but it is a considerable way to learn social media marketing.
Are you more of a visual learner, or are you not that into reading? Video tutorials are a good alternative to learn social media marketing. Marketing tutorials are short, comprehensive, entertaining, and you can learn a lot from them. There are a lot of social media experts offering their tips through videos that you can benefit from.
Following Social Media Gurus
Do not forget to follow social media experts. There are many of those on Facebook, Twitter, etc. Having a good example to follow, or even a page that inspires good content is a good source for learning the tricks of the trade. Experts love to share fresh advice, it makes them gain more followers, and it teaches you something, so it's a win-win situation.
Back to Basics
Internet marketing is a huge opportunity that no company would want to miss on. Social media is a big part of that market where billions of people are active daily; therefore, it has become substantial for any business owner to learn social media marketing. In brief, defining your audience, planning a strategy, branding your product, and
creating content
are all essential steps for succeeding at social media. Consequently, Learning how to do so will surely put your business a step forward.