Like any role in the business industry, marketing requires knowledge, skills and most importantly, talent. In the past, it has been easy to conform to the idea that to develop a career in marketing, all you had to do was acquire any of the widely available marketing qualifications or diplomas by registering up for a couple of marketing courses.
Using that on your resume would be more than enough to get you the job and put you on the right track to success.
As more and more people were catching onto the trend of finding marketing courses for the marketing diploma, the qualifications in marketing that the industry is looking for are more than just knowledge and skills.
Alongside that, you need creativity and the ability to think outside of the box for the sake of your company's success. Marketing strategies back in the day are not like what we're witnessing nowadays. That's not to say that you either have it or you don't, but as the industry is changing you need to be changing your approach as well.
Although, there is an alternative view that suggests that the new marketing techniques are not well-founded or reasonable in any way. "Before you explain how marketing is changing you should understand what it was before you started announcing the change. You need a qualification to be qualified." That is the view of Marketing Week columnist Mark Ritson in his article, 'Do marketing experts need a qualification in marketing?'.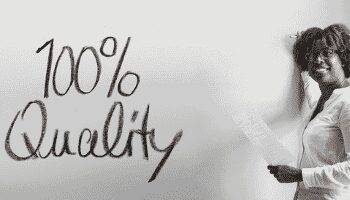 Ritson describes the lack of formal training of the modern 'experts', who are 'openly and explicitly altering' in which marketing is taught despite a lack of understanding of the underlying disciplines. "Before you start creating new rules you should know what the existing ones are," he argues.
For that reason, it is important to fulfill both sides of the bargain because you never know which side your future employer might take.
Keeping this information in mind, if you've decided that marketing is the career path for you, it is now time to start looking for ways to prove it.
To acquire the general qualifications for marketing, the ideal way to go about it is through looking for marketing courses that will lead you to a marketing diploma. That way, it will be a professional addition to your CV, proving that you have what it takes to work in marketing.
How Do You Become a Good Marketer? Best Marketing Qualifications
While the term 'good' may be subjective in many contexts, this may not apply to marketing. Good marketing is marketing that achieves a targeted number of sales, generating a specific amount of profit. Marketing strategies may differ, but so do target sales. According to your target, you will choose to utilize the 'best' marketing technique for you. Understanding what 'good' marketing consists of, is one of the marketing qualifications you need to have to be able to pursue a career in marketing.
Alternatively, becoming a good marketer is relatively subjective. One might look at a marketing agent and decide that he is good at his job because of his exceptional use of social media. On the other hand, another agent could be recognized for his long-term experience in the field. All this depends on what the industry is looking for, and what your employer is in need of. At the end of the day, you're given a target and you're expected to use your skills and experience to reach that goal in whatever way you possibly could.
Jobs in Marketing
If you're aspiring to work in a known marketing agency or for a big corporation, there's a preferable path you should take. Taking it all the way back to undergraduate level education, there are some professional steps that you should to take to maximize your own potential. Entry level marketing qualifications differ from organization to organization. However, the higher up the career ladder you go, the higher the preference is for candidates with a higher degree.
If you're interested in marketing, some of the roles you may wish to fulfil in a company are marketing managers, advertising sales agents or market research analysts. Working in a marketing field requires adequate communication skills and high literacy rates. In many marketing roles you will need to be able to conduct primary research, evaluate it and establish pricing and marketing strategies based on them. According to Prospects your role as a marketing executive will include:
Planning
Public relations
Event organization
Distribution
Sponsorship
Research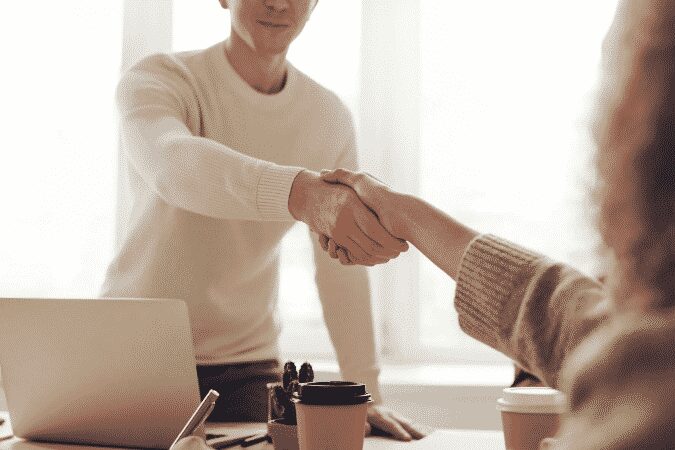 Skills for More Efficient Marketers
Although some roles only require an associate degree, those with a bachelor's degree are often given the best opportunities. While contrastingly, a masters degree is often key in the earning of a upper-management position. There are a multitude of academic skills that contribute to the earning of a position in the industry. Those that include the interpretation and solving of intricate problems, and an ability to work within deadlines.
There are some general marketing qualifications needed for jobs in the marketing industry. While each job is special in its own way and comes with its own difficulties and highlights, there are some traits you should have to be successful in the field. Marketing, calls for a variety of different jobs, all of which encompass different roles in the production and selling of products and services. Although even independent positions have a variety of responsibilities, there are multiple skills that anyone in the field must possess. Skills required for a career in marketing include:
Social and communication skills are essential in this field. As one's ability to present information to not only client's but members of their own team in their place of work is crucial for the development of a marketing campaign. This will also be beneficial in negotiation.
Negotiation should be regarded as a skill of its own, because to really text your social and communication skills you should be under the pressure of having to meet a target. Maintaining your calm while negotiating is also important, which may add to your suppressed stress levels.
This is why stress management is important. Having a career in marketing means that you will be working with many people of different backgrounds and tendencies, some of which may not be your cup of tea, and could be stressful at time. You need to be able to manage this stress and not let it be reflected in the way you deal with others.
Analytical skills are a marketing qualification that is often overlooked. When in fact, they are a key tool at someone in marketing's disposal. The ability to research and earn an understanding of their target market, as well as components of related industries, is often paramount to their work.
Technological skills are often sought after by employers. The development of which not only makes one a more highly rated prospect, but diversifying your skill set can make you an indispensable part of a marketing team.
Teamwork. The nature of marketing, which includes numerous division, requires an ability to collaborate with other components of the industry. The capacity of individuals working in this industry to work amongst each other, is a key indicator for their success in these positions.
Creativity lies in your own talent. You make be asked to create a design for a flyer or help with the layout of a press release. For this, you need to innovate and let your creativity be shine through your work and ideas.
To be a successful marketer, you need IT skills. You need to be able to collect, organize and present data is a tech-savvy and aesthetic way. To be able to accomplish that your IT skills need to be in tip top shape.
Commercial awareness is understanding the market. It is a marketing qualification that is extremely important if you're looking to be successful in the field. You need to be able to feel the beat of the market and understand what your customers and clients want all the time.
Alongside social skills and negotiation, public speaking is another skill needed. To be able to stand out in a crowd of people and be noted for your confidence, charisma and public speaking skills will never be a disadvantage in the marketing industry.
You're probably wondering how this information will help you practically in your marketing job. Let's take the role of a marketing manager as an example. Marketing managers put all the cards in place in order to deliver the right product to the right audience at the right time. They are responsible for brand awareness and the management of the entire process; from gathering research to designing billboard to designing the placement of the product on the shelf.
There are multiple ways to become a marketing manager. On occasion, a background of the profession is enough to become a marketing manager, but often it is required to have more than a secondary education. Having an college or higher level education may also be beneficial to the progression of a career in the field.
Educational Background of a Marketing Manager
Marketing Managers usually possess a bachelor's degree in marketing or business. Employers of more specialized industries may require a marketing manager with the appropriate skills or technological background. Electronics companies for example, may require technical electrical skills. Employers of an engineering company, may require their marketing managers to have an engineering degree.
Key Details about this profession include:
Many employers value on the job training or a background in the field.
The environment in which marketing managers work can be quite diverse, jobs can be spread in divisions such as: manufacturing, finance, enterprise and scientific and technical services.
Similar Professions include: sales agents and market researchers.
Some of the skills valued at this career are: Systematic Thinking, Communication and organization.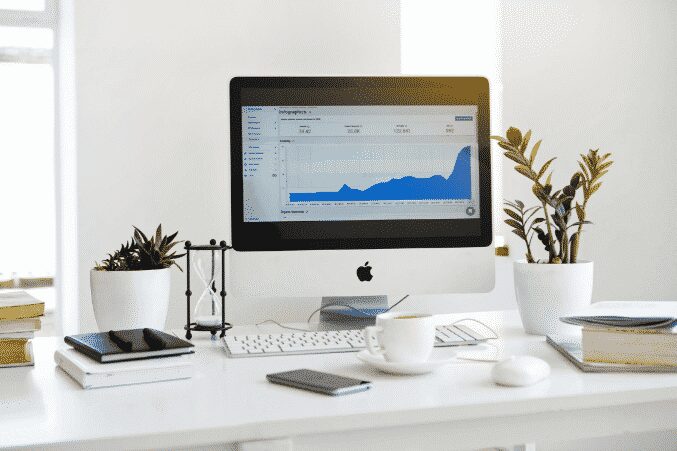 Business School? Not the only Road anymore.
Although in the past you had to acquire a degree before going down a certain career path. That is no longer required. Nowadays, there are online marketing degrees, open universities and even certified courses you can take at your leisure. That is not to say that business school is not important; it is the most efficient and complete path to enter the field of marketing specialists. Although, a graduate from a reputable business school with a degree in marketing may look flashy on your resume, there are multiple roads that can ultimately lead you to the same path.
The Path to a Marketing Diploma
To enhance your resume and marketing qualifications, you should be looking to take part in marketing courses for the marketing diploma. There are many short-term workshops that teach you the basics of marketing, but reaching the professional marketing qualifications requires you to have a marketing diploma. Taking a marketing course for a marketing diploma will certainly hold its weight when applying for a job or aiming for a promotion.
The IDM
Multiple courses could be taken online through The Institute of Direct and Digital Marketing, here are some examples you could choose from. The following courses are addressed in their order of difficulting with the Awards being the least challenging, and less professional and the Postgraduate Diplomas the most distinguished amongst them.
If you're a marketer with some experience in the field, and you're looking to develop your expertise in a specific discipline, take a look at the IDM Awards. These Awards are specially designed to focus on a specific marketing qualification with great depth and detail. Some examples of these Awards are:
IDM Award in Digital Copywriting: to become recognised for copy shown across several digital platforms.
IDM Award in Data & Analysis: to gain skills to define your organization's data strategy.
IDM Award in Digital Marketing: to understand the core principle of digital marketing and its application on a practical level.
IDM Award in Direct and Digital Marketing: to expand your marketing skills by learning the key principles of direct and digital marketing.
IDM Award in Direct Mail: to acquire the skills to plan, create and implement direct mail within your marketing campaign.
IDM Award in General Data Protection Regulation (GDPR): to understand the implications of the GDPR (taking force on 25 May 2018), and learn what it means for your business.
Professional Certificates
Once you're in the field, it's extremely vital to remain updated with the latest marketing techniques and different tools you can utilize in your marketing campaign. To enhance your marketing qualifications in a specific discipline, take a look at IDM's Professional Certificates. There are five Professional Certificates offered by the IDM and they are:
IDM Professional Certificate in Email Marketing: specialize in learning the planning, creating and evaluating ROI-driven email marketing campaigns.
IDM Professional Certificate in Search Marketing: specialize in Search Engine Optimisation (SEO) and Pay Per Click (PPC) advertising.
IDM Professional Certificate in Social Media: learn how to shine amongst competitive social media campaigns, and learn to deliver measurable results with social media.
IDM Professional Certificate in Content Marketing: specialize in content marketing, learn to manage content marketing campaigns and how to improve results.
IDM Professional Certificate in GDPR: two new laws come into action on May 25 2018 to regulate cookies, social networks and more. Learn to adapt your marketing taking into account these new rules.
If you're searching for more professional marketing qualifications, Professional Diplomas are suited to your needs. They are at the level of undergraduate studies of marketing, and are offered through two different diplomas. This courses are recommended by the IDM for marketing professionals with around 18 months experience in the field and wish to develop their general marketing knowledge and skills. The IDM's Professional Diplomas are offered in only two fields:
IDM Professional Diploma in Digital Marketing: this course will cover the skills needed to plan, manage and evaluate digital marketing campaigns. This includes campaigns that take place on social media, search marketing, email, affiliate and more. Through this course you will get qualified and learn how to effectively integrate your skills into your marketing strategy.
IDM Professional Diploma in Direct and Digital Marketing: this course will show you how to use direct and digital marketing platforms to enhance the presence of your business. Through this course you will learn to plan, implement and integrate marketing campaigns online and offline.
Finally, Postgraduate Diplomas from the IDM is equivalent to a Master's degree. A diploma as such is recommended for senior professionals who have already had a few years' experience in marketing and wish to develop even more professional marketing qualifications. The two courses offered in the Postgraduate Diploma level are:
IDM Postgraduate Diploma in Digital Marketing: refine the skills mentioned in the professional diploma above on a higher, more professional and prestigious level to enhance your professional marketing qualifications and accreditation.
IDM Postgraduate Diploma in Direct and Digital Marketing: one of the most important professional marketing qualification in being equally experiences in both marketing disciplines, direct and digital. Through this Professional Diploma you will learn the skills to help improve your business performance and personal career.
Whether you wish to develop certain marketing qualifications or refine a skill you already had, the different categories and levels of courses offered by the IDM will help accomplish just that. You will be able to advance your career in many ways and serve your business professionally. The special thing about IDM courses is that they are taught by marketers to marketers, and will help keep you updated with the industry's latest trends and will make sure that what you're learning is up to date and you'll be able to directly apply what you learn.
The CIM
The IDM is not the only institute that offers marketing qualification courses. The Chartered Institute of Marketing is a qualifications provider accredited by the European Marketing Confederations. The CIM is one of the world's largest professional organization for marketing courses. They are dedicated to supporting marketers all around the world in keeping up with the latest trends and marketing strategies through their courses and certificates. They are also known for their professional marketing qualification courses that are flexible enough to enable you to learn in a way which is best suited to your lifestyle. The certificates offered by them at the moment are:
1. Foundation Certificate in Marketing (Level 3 – Foundation)
Whether you're just starting your career or you've been at it for years, this foundation course in marketing will be beneficial in showing you the basics of marketing and what you need to know about the field. This course specially caters to managers in non-marketing functions, entrepreneurs and those who are still in the beginning of their marketing career.
2. Certificate in Professional Marketing (Level 4 – Intermediate)
Beyond the foundation level, it gets a little more intense. Through the Certificate in Professional Marketing, you will be able to gather some professional marketing qualifications at an intermediate level. This course is ideal for aspiring marketers who are hoping to pursue a successful career in marketing, and people whose jobs includes some elements of marketing.
3. Diploma in Professional Marketing (Level 6 – Intermediate)
This course is equivalent to an undergraduate degree in Marketing, it is for marketers who are currently working at a strategic level and hope to develop their own current marketing skills and knowledge.
4. Digital Diploma in Professional Marketing (Level 6 – Intermediate)
This course is also weighted the same as an undergraduate degree and is equipped for marketers in operational, supervisory or management roles wishing to enhance their digital marketing strategies and skills. This course is also suitable for any marketing professionals wanting to gain knowledge on the digital marketing techniques and the practicality of it.
5. Postgraduate Diploma in Marketing (Level 7 – Advanced)
The Postgraduate Diploma in Marketing corresponds to a Master's degree in marketing and is offered in two stages. This course is particularly designed for experienced marketing and senior administrators in the business field who want to gain professional marketing qualifications at a strategic level. If these characteristics apply to you, taking this course will enhance your professional skills and resume.
6. CIM Marketing Leadership Programme (Level 7 – Advanced)
Aside from the marketing qualifications, the CIM Marketing Leadership Programme is also at the same level as a Master's degree and is offered for marketers with experience in the field to enhance their professional recognition. It is also suitable for consultants seeking recognition whether they're employed by an organization or run an independent business. However this qualification is only offered within the UK.
Depending on the level you're at, and the qualifications you wish to acquire, search within the CIM marketing qualifications to suit yourself and you're bound to find something that fits you best.
Alternative Approaches
There are alternative ways to acquire marketing qualifications. Through websites like Reed, Alison, Edx and ShortCoursesPortal, you can sign up for short courses in marketing, whenever you'd like. Reed will offer you marketing courses at lower prices, explaining the study methods, duration and a description of the course. Through Allison, you'll be able to understand marketing, by studying the course, online, at your own pace. Through these website you will be exposed to a wide variety of courses and have the freedom to pick the one that suits you best. By looking at the different durations, work styles and descriptions of the courses. You can make a decision, that best suits you!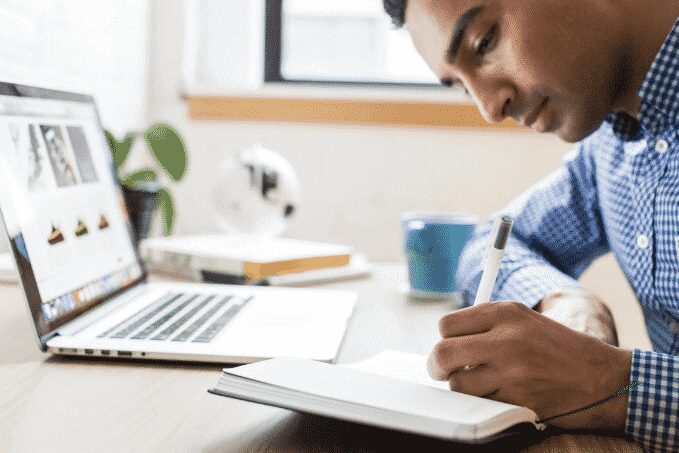 To conclude…
You're now familiar with the marketing qualifications needed to pursue a professional career in marketing and the different ways you can go about acquiring them.
Through this knowledge, ask yourself whether or not marketing is the suitable career path for you or not. If you're still unsure, check out some of the basic marketing courses to find out if you're really interested in working in that nature and finding out more or not.
There are various approaches of entering the field, and if marketing is really the career path for you, then you will end up there some way or another.
At the end of the day, the higher marketing qualifications are mostly beneficial in gaining professional recognition and adding accredited qualifications to your CV.
Let's talk results!
Start improving your website, optimizing your digital marketing strategies and increasing your sales.