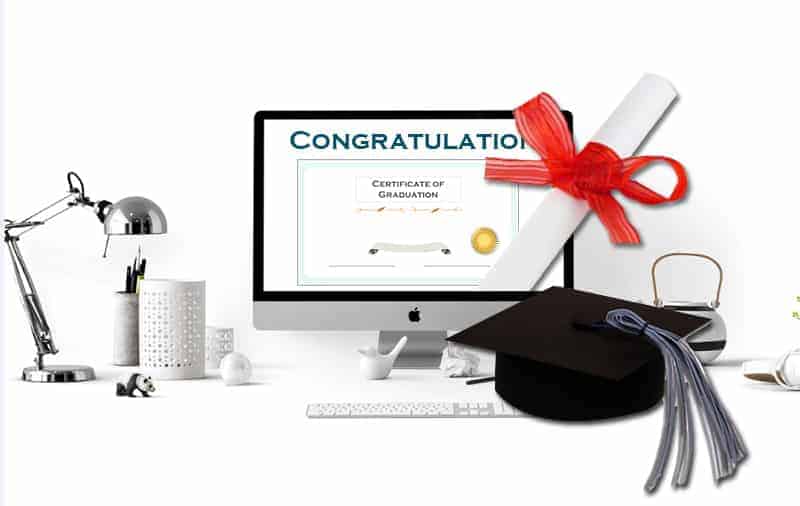 In today's world, marketing is all around us. You pay a visit to your local shopping mall and you're immediately bombarded by countless ads and promotions. Same deal when you log on to your favourite social networking site, turn on the TV or even just take your dog for a walk. This is why more and more people are trying to be part of it. With the hassle of everyday life, no one has the time to sign up for a degree, attend lectures and study for finals. Getting a marketing degree online sounds like a smart choice; but is it easier than the real deal?
A Hassle-Free Marketing Degree Online
With technological advancements, disturbances in the economy, fast-paced lifestyles and the need for workers to possess new skill sets, the demand for online marketing degrees has been on the rise. The traditional way of learning has always been problematic. You pay thousands to sit in a classroom and get graded on how good you were listening during class. Presentations, strict deadlines and late nights are all part of the experience of traditional education. However, it doesn't have to be. Since the Internet became a thing, communication between parties has been greatly facilitated. 10 years ago or less, getting a bachelor's degree in marketing online sounded too good to be true. Now however, it is becoming easier, cheaper and more convenient to get a marketing degree online. So, here are some advantages of opting for an online marketing degree.
1.      Cost
Skipping the early morning lectures and getting your marketing degree online is a lot less costly than traditional college education.
2.      Condensed Learning
Online marketing degree programs allow the student to condense the learning process. This allows the student to earn the degree much faster.
3.      Go at Your Own Pace.
Whether you're a slow learner, an advanced student or an independent learner, with online marketing degrees you can go at your own speed. The student oversees when and how the degree progresses: complete control over the learning material.
4.      Comfort
Getting dressed, commuting to college and attending class are part of the traditional education process. Getting your marketing degree allows you to work or study from the comfort of your own home.
5.      Work/Life Balance
Having a social life while working towards a degree sounded impossible. Having the option to pause your degree and take a breath is one of the benefits granted by online marketing degree programs.
6.      Buff up Your Resume
Fresh grad with an empty CV? Online marketing degrees look great on a resume.
The Stigma Surrounding Online Marketing Degrees
There is a certain stigma surrounding online education. People think that seeking an online bachelor's degree reflects badly on the student. The stereotype of the lazy student who is not smart enough to get a "real" degree. This stigma discourages prospective online degree seekers and forces them into the traditional education system, costing them money and years that could be better spent on actual work.
However, some experts have a different opinion. Countless studies have been done on the efficacy of online education. The controversies surrounding expectations of getting online marketing degrees has been a topic of wide debate. A study published in the "Journal of International Management Studies" concluded that "Knowledge obtained by online learning can be superior to than traditional learning environments."  When considering getting a marketing degree online, it all comes down to three aspects; institution accreditation, reputation and interaction. Seeking an online marketing degree from a reputable accredited institution gives positive employer perceptions and does not differ from a traditional degree in the eyes of the employer.
Obtaining Employment
When seeking employment, perceptions that influence employers are the names of the universities rather than the physical presence in one. How employers perceive the applicant is purely based on the degree itself rather than the way it was obtained. A study conducted by Chaney (2001) revealed that 87% of employers made no distinction between an online degree or a traditional degree when considering applicants in the hiring process. 62% of employers feel that online instruction is the same or better than classroom learning.  Countless students have been opting to go for the online experience. Experts say that if more students decided to get their marketing degrees online, "virtual colleges" would become more acceptable in the eyes of the public.
The Smart Thing To Do
Despite the fact that traditional education is still the norm, obtaining a marketing degree online is getting popular. With proven track records of increased self-motivation and a chance for students to go at their own pace, online bachelor degrees are in high demand. Among other reasons to get a marketing degree online is the freedom to find employment while studying and the time to commit to other obligations. The online learning platform is quickly gaining popularity and could likely be the future of higher education. Staying competitive in the job market is essential nowadays due to the fast-paced, quick-changing market. With a basic Internet connection, a student can learn everything taught in traditional universities without the problems associated with old school education.
Final Thoughts on Getting a Marketing Degree Online
Whether online or through traditional education, marketing degrees are proving to be a very powerful tool in today's job market. Marketers are in high demand nowadays and any marketing educational background is a huge plus for any job seeker. The advantages of online marketing degrees have been highlighted through the article. Although not without its problems, online marketing degree programs are becoming a very viable option. Employers no longer perceive online marketing degree holders as inferior to traditional university graduates. Saving time, money, boosting self-confidence and encouraging self-dependence are all reasons to seek a marketing degree online. Whether "virtual education" becomes the future of higher education or not is yet to be determined by those who seek to do more with their time.