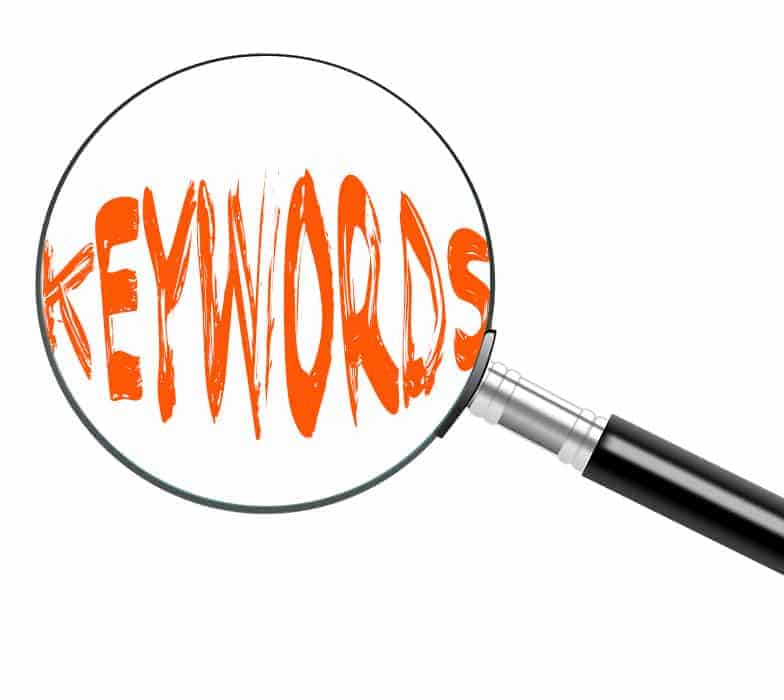 There are billions of searches made every day. Each search is done using a keyword. So How exactly are these keywords created? And where does search engine optimization come in? They are created using a keyword generator tool. If you are a business owner, you'd probably want to know what keywords bring people to your business. In order to make the process effective and achieve your targeted audience, the keyword research process, needs to include a list of target keywords. This is why it is crucial to use discovery tools to find lists of keywords that might be relevant to your target audience. Using keyword generation tools, anyone can easily discover and examine lots of relevant long-tail keywords. Consequently, this could be used for content creation, search engine optimization, pay-per-click advertising or other marketing activities. 
A Simple Intro into the World of Keyword Generation
To understand what key word generation tools are, there must be sufficient info about 3 aspects: search engine optimization (SEO), Long tail key words and keyword research.
A small glimpse about SEO: Search engine optimizations  is a method of promoting your company's web pages in order to increase their visibility. What do we mean by visibility? It is simply the location of your web page on the Search Engine Results Page (SERP). search engine optimization has several techniques to boost the visibility of the intended website early on the (SERPS). SEO depends on several variables. Some of these variables include:
The number of specific keywords mentioned
The Quality of the content
Web Page Loading Time
Explaining keyword research in a simple understandable way: a small business owner opened a shop. Obviously that entrepreneur wants profits, customers and work. Being a small business owner, his marketing budget was tight, so he turned to internet marketing and created a small web page. How do you spread the news about your new webpage, and specifically, your new shop? Find out what keywords people are searching for and try to incorporate these keywords in your web page as much as possible. How do we do that?  We achieve this by using a keyword research tool, which tells you what search words are trending nowadays.
The last piece of the puzzle includes understanding what long tail key words are. Sometimes people use search engines to look for extremely specific items. While these keywords might not be as popular as the ones used by the keywords research tools. they can still bring in business and be effective if the long tail keywords are related to your business.
Keyword Generator Tool

A Keyword generator is also known as SEO Keyword generator Tool. This tool is mainly used to generate related keyword suggestions and synonyms linked to your focus or the keyword entered. The keyword list produced will include both primary keyword suggestions as well as secondary keyword suggestions. Primary keyword suggestions are keyword combinations related directly to your keyword. However, secondary keyword suggestions are sub suggestions related to the Primary keyword list. The generated keyword list is based on popular search terms people use when searching for topics related to your keyword. The keyword generator may have free or paid versions of Keyword generator Tool.
What Is an Ideal Keyword?
The most important aspect is to understand which words people are looking for. Accordingly, it will be easy to offer content that cover these areas and themes. A phrase that your target market is actually using to find your products or services will be the most ideal keyword. Another aspect is that the keyword should be common enough to generate a fixed stream of search traffic to the website. Last but not least, the keyword should not be overly competitive which means analyzing the top-ranking sites for your keywords. This allows you to define the keywords that are actually accurate for your business. Without doing this step, you could be wasting time and money while targeting keywords that your business will never have a chance of ranking for them.
The Right Process for Finding Keywords (that meet the above criteria):
Step 1: Brainstorming & Industry Observation
There are many ways to find keywords relevant to your audience. These ways vary from low-tech to high tech. However, it is best when the strategies are used together. Many valuable keywords can be found simply through the process of brainstorming. Here are some areas that may help in finding the basic keywords relevant to your business.
Products or services the business offer
The words that your target market might be using to find the products or services you offer. Hint: These words may be different from the ones your business may use
the problems that your target market may be looking to solve
the questions that your target market may be asking online
The keyword variations people might use. For example: plurals, common misspellings, synonyms
An alternative method for finding relevant keywords is to become an industry observer. Your goal will be to find out which industry-related words or phrases are commonly used in both online and offline environments. This can be done through:
Trade publications reading
Looking at popular blogs or websites in your niche
Searching through industry mediums to see which questions are commonly being asked
Step 2: Use Keyword Generator Tools to Find Additional Keyword Ideas
Through the first step, brainstorming, a list of words will be already generated. The next step is to put these words generated in words and phrases in order to see the typical monthly search volume as well as the level of competition for each.
The best choice to use will be the keyword that has a large number of monthly searches, nonetheless does not have a lot of competition. This is because it would be quite easy to rank for, as well as create a firm amount of traffic once it begins ranking.
After that, it is essential to expand to find long-tail, related phrases to use in your content. Thus, keyword generator tool is used to find them. Here are some of the most common keyword generation tools that may help you:
It is a free online keyword research tool that uses Google Autocomplete to produce many relevant long-tail keywords for any area of interest.
Google Autocomplete is a tool used by Google in the search part. Its main aim is to accelerate the searches performed by Google users. Google Autocomplete suggests search words/ phrases that are selected based on numerous diverse aspects. The most important aspect that terms are selected upon is the number of times users were searching for a specific search term in the past.
In order to produce long-tail keyword ideas, Keyword Tool consider and add the search term which you specify with different letters and numbers, places it into Google search box and pulls out keyword suggestions. Two major advantages this tool provides are; first, the process of this tool happens in a second. In addition, this Keyword generator Tool mainly delivers keyword suggestions that are derived from real user inquiries. It is also recommended to run this long-tail keyword research tool on all product category and sub-category terms. The results are often the most neglected assets for many of my business.
There are two versions of this keyword generator, a free version and a paid one. The free version can produce up to 750+ terms from Google autocomplete in no time. The paid version also known as the advanced one or the Keyword Tool Pro, offers two times more keywords on average when compared to the free version. In addition, it also provides some other beneficial tools that may aid in getting the right keywords.
This keyword generator tool similar to other tools offers keyword suggestions. However, the main difference is that it includes alternatives on more popular and commonly used search terms when providing keywords. This is done through linking words and topics.
As its name suggests, this tool merges keywords to make a phrase. Through using this tool, you can grow the list of keywords you have by adding words to the front or end of your keywords. This is recommended to be done for popular brands in your business. However, if your business is targeting local customers, it is recommended to include location information. The same process should be followed, but then complement it by adding the city/town name to the keywords.
This process can also be used with colors (e.g., [red Nike running shoes]). You can also use other variants based on developments, seasons, holidays, special events, styles and so on.
Moving on, some businesses like to analyze the keywords their competitors are using. Thus, in order to see which keywords your competitors are targeting, here are some tools that may help you:
SEMrush: This tool can provide information on keyword as well as ad for both organic and paid keywords on your competition. This will help your business to find out which keywords your competitors are using so that you can include them in your developing list of search keywords.
Open Site Explorer:  This tool can provide Research on your competitor's backlinks. In addition, it can help in finding out which terms are in their announcer versions. This tool is recommended to be used when your business have rivals that have been around for several years and are accomplishing very good in SEO terms.
This step which is studying the competitors' link profiles and the keywords they use can provide clues for taking advantage. Obviously, any irrelevant data, URLs and phrases should be deleted. For example "click here.". After that, add the residual keywords to your list.
Time to Act
From this step forward, you can act on your data. The preliminary steps help in confirming that your movements will emphasize on the areas of the highest ROI. There are some steps in the action plan to control SERPs in each class, including:
Content Marketing
Topic marketing
Positioning as an typical expert/authority
Personalization
Retargeting
Niche specialization (e.g. by Weather, Season or Trends)
It is best to take action on your priority areas, in order to see results very fast. Here are some tips in order to grow your business:
Concentrating on high search volume keywords will naturally get your business more visitors as your rankings get better.
Improving page names and meta reports for keywords that you're already ranking for will lead to a higher click-through rate. Through the right investigation and preparation, you would be aware that these are terms that thoughtful customers are already clicking on to purchase from your rivals. Thus, it better to move those purchases to your business instead.
Concentrating on long-tail keywords will deliver prospects to sections of your site designed to capitalize on sales and profit, where a few simple twists and methods will confirm that your pages outrank the weak rivalry on SERPs.
Quick "Win" Keywords:  These are terms and phrases that tend to be longer, more precise, and therefore more related to your business and its products or services. Most of the time, these keyword will be easier to rank for, and are the perfect terms to include in educational webpages and blog posts. The total best method to aim to get these terms isn't to aim to get them at all. In other words, it is best to generate long-form content that does a detailed job of covering the main theme. Which will consequently make you rank. This is mainly because Today's competitive landscape focuses on high quality content
Final Thoughts
As the owner of a business, you're likely more interested in managing your business than in doing keyword generator research.  However, the reality is that finding high-value keywords for your website will produce ranks, traffic, as well as revenue for your business for years to come. Another issue is that most businesses and search marketing consultants make this process very difficult to happen. However, it should not be; with the right keyword study, examination and directing, your business will get a lot more traffic as well as revenue boosts