Website Launch Strategy: Web development is expensive, but in theory, almost any decent website will pay for itself eventually. To speed up this process, it's vital to have the right website launch strategy. The majority of companies fail to do this.
This is a big problem.
Your website launch creates a whole range of marketing opportunities. For one thing, it's a great way to create a bit of buzz around your brand and project an image of success. It's also an opportunity to get your new site delivering ROI immediately.
Launching a new website is a multifaceted process that requires careful planning and execution. From initial strategic planning to post-launch promotion, our comprehensive guide will walk you through each step of successfully getting a new website online in 2023. Whether you're launching a simple brochure site or a complex e-commerce store, follow our advice to give your website the best chance of driving traffic, leads and sales.
With that in mind, we've compiled a guide to creating a successful website launch strategy.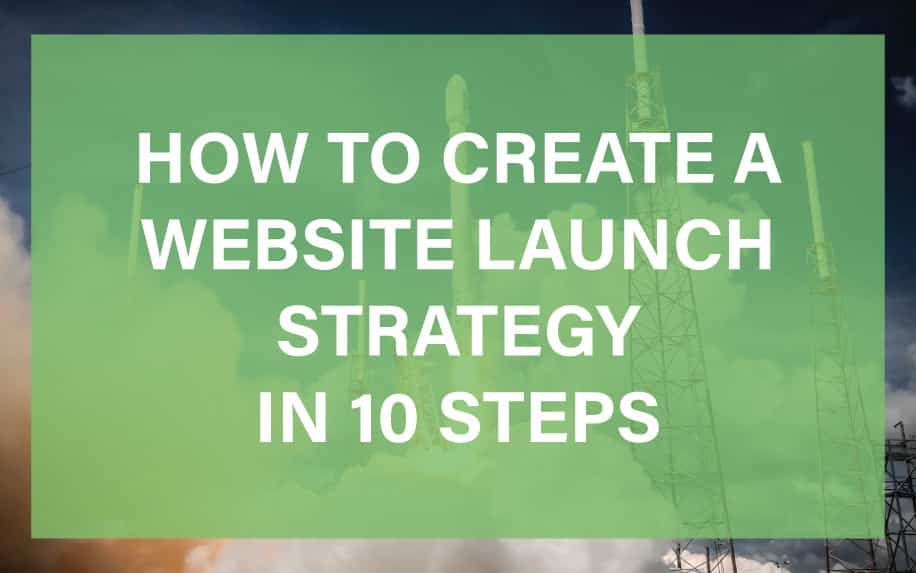 Table of Contents
Website Launch Marketing Strategy
Before you do a website launch for a new site, you need to have a good idea of what it takes for a website to be successful. There are many elements that you need to keep in mind and consider.
Some of these elements include marketing, PR, and content.
Taking the time to develop a good strategy will make a huge difference in your website's success. Without a good strategy, you won't be able to design a website to help your business succeed because your goals won't be outlined.
As you develop a strategy for your new website launch, you should focus on taking phased approaches. As long as you ask the right questions and take the time to conduct research, you should have no problem coming up with an effective strategy so that you can kick off your new website with a bang.
What Are Your Goals for the Website?
Before you start developing your strategy, you need to identify your goals for the website. One way you can do this is by coming up with a short elevator pitch of around seven seconds.
When coming up with your elevator pitch, you need to consider what you want your brand to stand for and to be about. You also want to identify aspects of the brand that deserve attention.
The process of writing this elevator pitch should serve as your foundation for planning a strategy for the new website launch. If you're having difficulty pitching your website and brand in seven seconds, you're probably not ready to launch.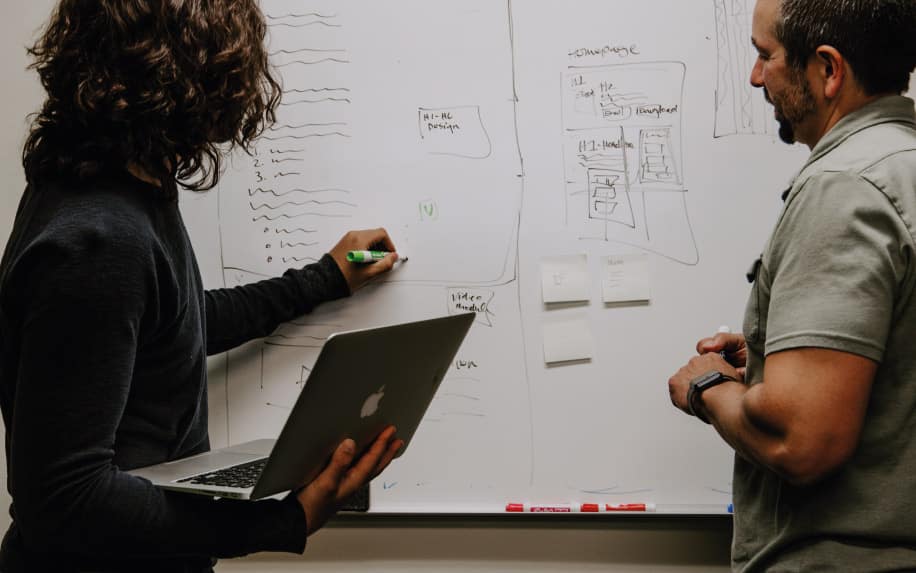 Also, your seven-second pitch should make sense to the average person. You should spend substantial time perfecting your pitch and ensuring you're using the proper language. Investing time into writing a good elevator pitch will help you develop a good tagline and copy to put on your website.
A quality tagline and engaging content will keep visitors on your website and make them more likely to subscribe to your email newsletter. The process of coming up with an elevator pitch should also provide you with some insight into how to send great emails to the individuals who are helping you promote your launch.
One question you may have is why the elevator pitch needs to be limited to seven seconds. An elevator pitch needs to be very quick yet incredibly impressive. On the Internet, most users have very short attention spans.
Therefore, you don't have long to make a good first impression on visitors before they click the "back" button and look for a solution that is better in their eyes. For emails, you also don't have long before the reader ceases to believe the email is worth reading.
Start Thinking About the Content as Early as Possible
As you know, content is king when it comes to the success of a website. Therefore, you should start thinking about the content for your website as soon as possible. In particular, you should determine what content you will have on your website on launch day.
To make a good impression on all users who visit your website, you should have at least a few pieces of valuable content published on your website from the outset. You shouldn't have just a single post published on your website.
Rather, you should aim to have your cornerstone content ready to go out with your site.
If you don't have a plan for your launch date, it won't matter how much content you have published on your website. Chances are, there will be very few people to read your content. However, if you have a detailed launch plan, you need to have more than one or two pieces of content for your readers to consume.
Otherwise, you are hindering your progress and making a bad impression on your readers. If all you have on launch day is a post welcoming visitors to your new website, you can expect some of the users to complain about the lack of value.
On the other hand, if you offer value from the beginning, your visitors will confidently expect to read valuable content in the future. Your website will already look like a good resource if you already have good content. This will encourage your audience to subscribe.
You will likely have one piece of content for your website to promote extensively. This is the piece of content that you want to go viral.
However, you need to have good content published on the website as well to serve as support. These posts may be more relevant to readers than the viral post that brings them to your website in the first place.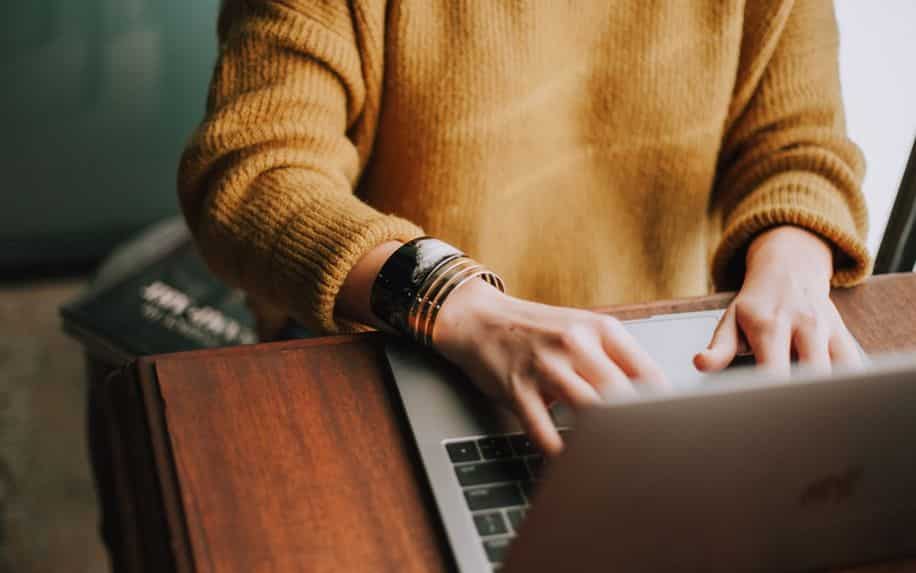 Why SEO is critically important for a website launch
1. Improved Visibility and Ranking: When you launch a new website, it's virtually unknown to search engines. SEO is the process of optimizing your site's content, structure, and various elements to make it more appealing to search engines like Google. The goal is to enhance your website's visibility and increase its chances of ranking higher in search results. Without SEO, your website may remain buried in the depths of search engine rankings, making it challenging for potential visitors to find.
2. Targeted Traffic: Launching a website is one thing, but attracting the right audience is another. SEO ensures your website is optimized for specific keywords and phrases relevant to your content, products, or services. This targeted approach means that the visitors who find your website through search engines are more likely to be interested in what you have to offer. This not only boosts your traffic but also improves the quality of visitors.
3. Enhanced User Experience: SEO is not only about pleasing search engines but also about creating a better user experience. To rank well in search results, your website must be easy to navigate, load quickly, and be mobile-responsive. These optimizations not only make search engines happy but also provide your visitors with a more pleasant and user-friendly experience.
4. Competitive Advantage: In most industries, competition is fierce in the online space. Without SEO, you're at a significant disadvantage compared to competitors who invest in optimizing their websites. Effective SEO helps level the playing field and ensures your website can compete with and stand out among others in your niche.
5. Long-Term Benefits: While some marketing methods bring instant results, they often disappear as soon as the budget runs out. In contrast, SEO is a long-term strategy. Once your website ranks well for relevant keywords, it can continue to attract organic traffic consistently without requiring ongoing payments. This sustainability makes SEO a valuable and cost-effective strategy.
6. Brand Credibility: Websites that appear on the first page of search results are often perceived as more trustworthy and credible by users. An effective SEO strategy builds your brand's online reputation, enhancing trust among your audience.
7. Cost-Effective Marketing: Compared to many other marketing methods, SEO is often more cost-effective. While it requires an initial investment of time, resources, and potentially professional assistance, it usually provides a higher return on investment over the long term. Organic traffic acquired through SEO doesn't come with ongoing click costs or ad expenses.
8. Global Reach: SEO is a tool to expand your website's reach beyond your local or regional area. By optimizing for international keywords, you can attract visitors worldwide, broadening your potential customer base.
9. Data-Driven Insights: SEO tools and analytics provide valuable data about your website's performance, user behaviour, and keyword rankings. This data is like a treasure trove of insights. It allows you to understand how your website is performing, what users are searching for, and how you can improve your content and marketing strategies based on real data.
10. Adaptation to Search Trends: Search engines continually evolve their algorithms, and user behaviour changes over time. An ongoing SEO strategy enables your website to adapt to these shifts. It means that your website remains relevant and effective as search trends and user preferences change.
In essence, SEO is a cornerstone of any successful website launch. It improves visibility, attracts the right audience, creates a better user experience, offers a competitive edge, delivers long-term value, builds brand credibility, is cost-effective, expands your global reach, provides invaluable data, and adapts to ever-changing search trends. Ignoring SEO during a website launch is akin to opening a new store in a remote location with no signage – even if you have fantastic products, people won't find you.
10 Marketing Strategy Elements to Consider When Planning a Website Launch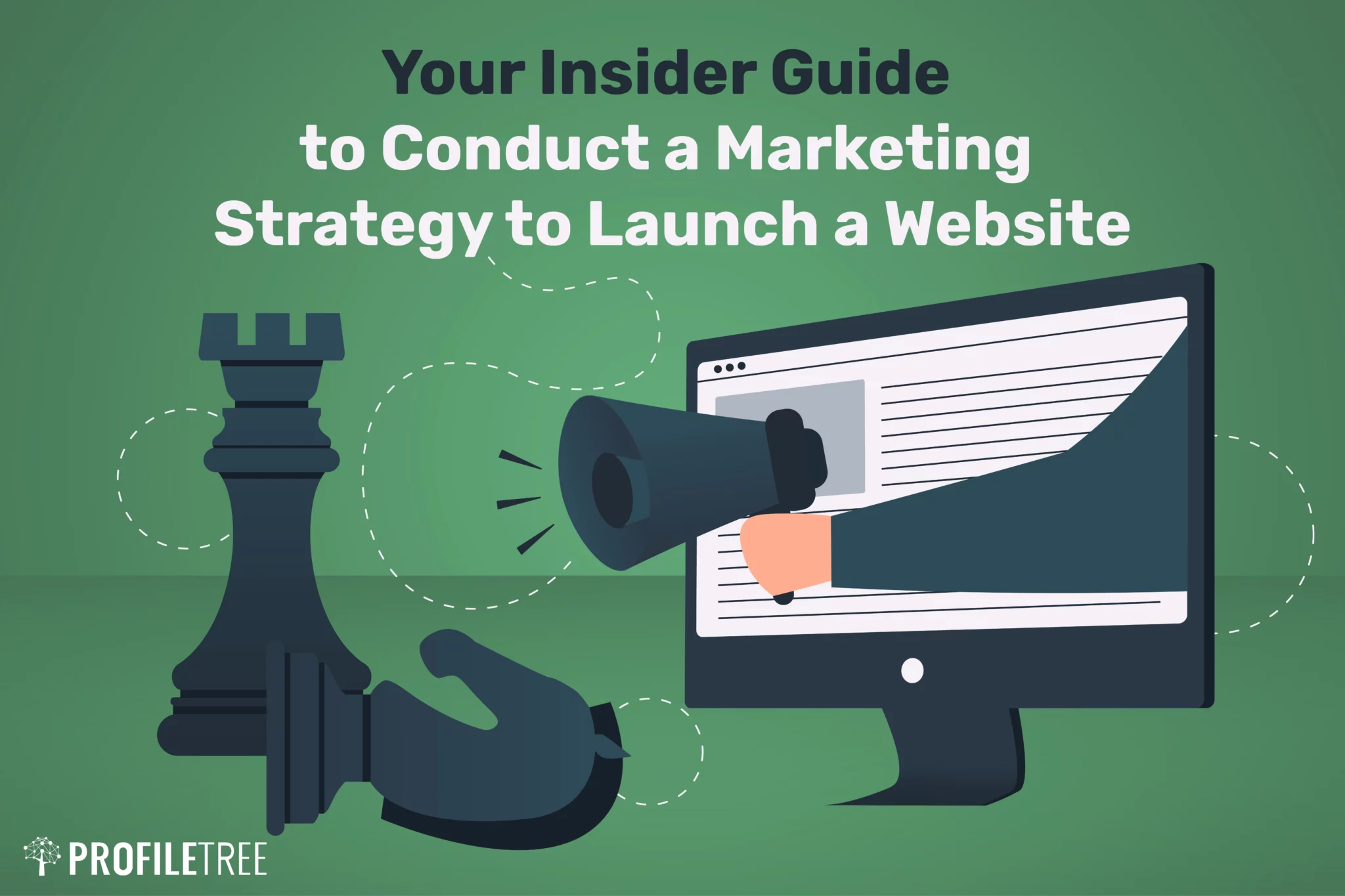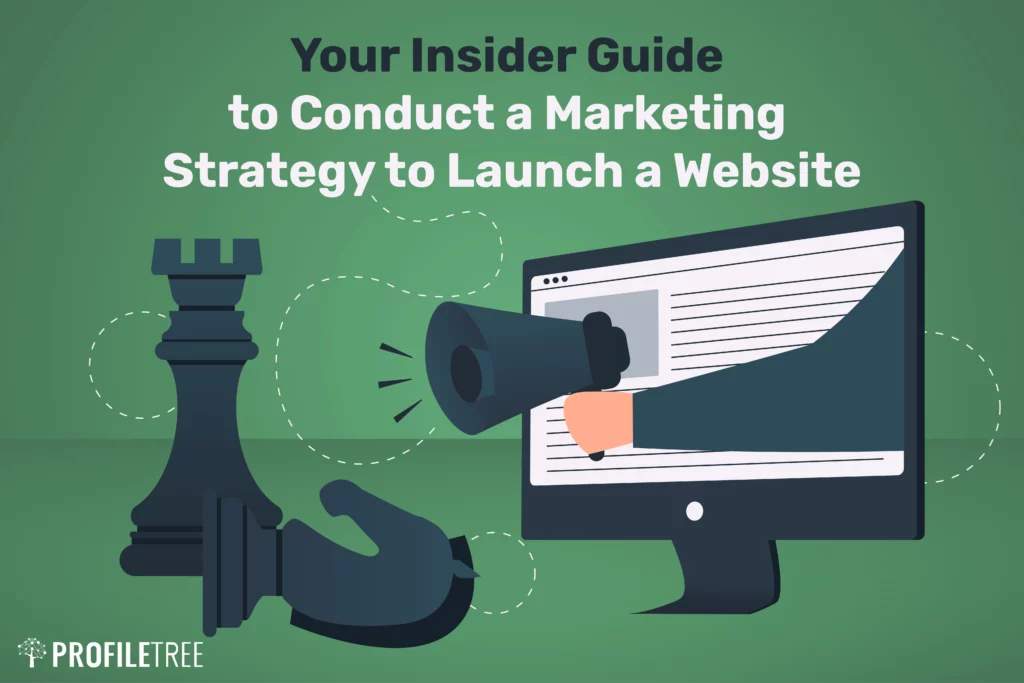 The planning stage is crucial but often overlooked. Take the time upfront to thoroughly think through your site goals, target audience, content strategy and technical requirements. Conduct user and market research to determine buyer needs and trends. Define your unique value proposition and brand positioning. Brainstorm keywords that align with your goals. Use keyword research tools like Google Keyword Planner and UberSuggest to analyze search volume and keyword competition. This will inform your content strategy.
When it comes to the process of developing a good website strategy, the discovery phase is incredibly important. This is the phase you expect to have the most significant impact on your project.
Good research will allow you to understand your client's needs before a website launch, the unique assets of your business, and the overall state of the industry. If you don't understand these components well, you won't be able to choose the right goals and objectives for your business.
Also, you won't know which tactics you should rely on to achieve these objectives and goals.
Here are 10 marketing strategy elements that you need to consider for a new website launch. First, we'll start with three important pieces of research you need to do.
1. Target Audience
The first thing you must decide is who you want to find and use your site before a website launch. This means deciding who your target audience is and what they want to achieve when they access your new website.
This can be informed by the same demographic research you use to create your products and service offerings. This should be factored into the design of your site long before it ever comes time to launch.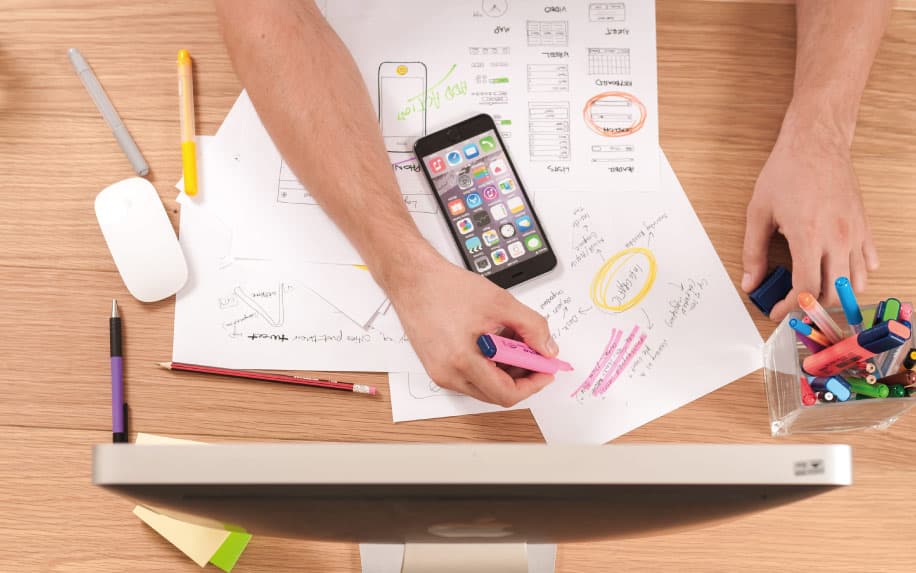 Similarly, you should have conducted audience testing during the design phase. The goal here is to ensure that your site is fully user-optimised for your target audience. This involves figuring out how you want your audience to behave on your site, including how they like to make purchases and how you can market to them.
2. Market Research State of the Industry
The next consideration is the state of the industry you're operating in. One of the key things here is competitor research. Your website launch strategy should be focused on what it is that you bring to the table.
Analysing your competitors' sites is a great way to do this, as it allows you to identify gaps in their offerings and figure out your unique selling point.
Industry trends also provide great inspiration for your site launch strategy. This is because trends are a great way to pin your site launch to new developments in your niche, which already have people talking.
You can then piggyback on these.
3. Differentiators
At this point, you can start to think a little bit more deeply about your USP.
As we said, this begins with figuring out what you can offer that your competitors can't. This should be a combination of highlighting your strengths and subtly drawing on the weaknesses of your competitors.
Additionally, you should consider your weaknesses before you try to communicate your USP to users. This allows you to come up with messaging which trumps these issues and highlights the value you bring to your users.
Now, you need to choose goals and tasks for your website. These goals and tasks should relate to the needs and desires of your users. Remember what your audience yearns for and how you can meet this need.
These considerations should serve as the foundation for the design of your website. If you want your online business to be successful, user experience is incredibly important. The four elements you should consider when planning your website include:
4. Social Strategy for Launching a Website
Social media is a great way to create buzz around your new website launch. Essentially, a launch is about growing an audience for your site. One of the easiest and most effective ways to do this is by leaning on your existing audiences.
This is where social comes in. This is a fantastic way to drive initial traffic.
Think about how you will get the word out. Do you want to include links to your landing pages in your posts? Alternatively, you might like to post specifically about the fact that your new website is launching.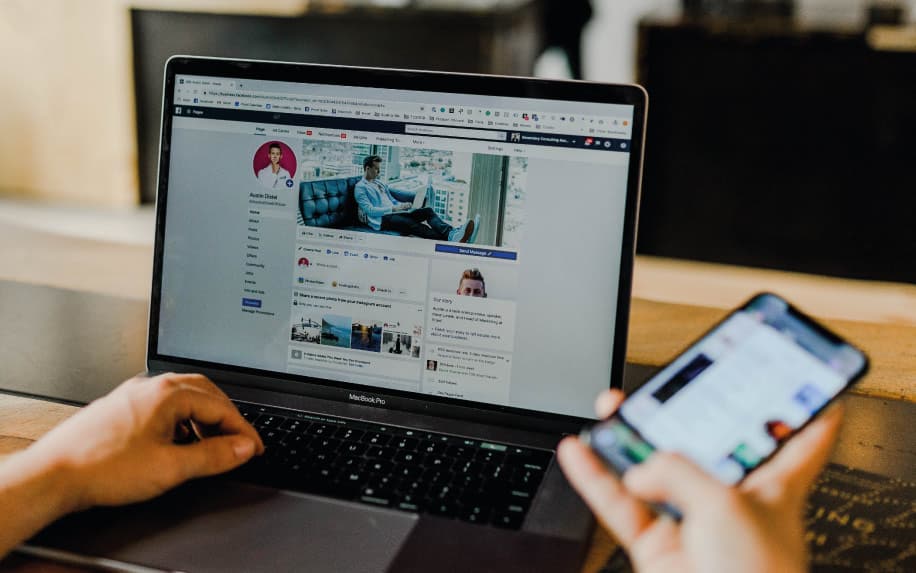 Monitoring your social engagement lets you determine which messaging works in real time. This can then feed your content and email marketing.
5. Content Offerings
As noted, your cornerstone content should already be live when you launch your site. Beyond this, you should aim to have your content calendar as well filled out as possible. Ideally, you'd like regular content planned out at least a month before publication.
However, long before you put pen to paper, it's important to figure out what angle you want your content to take. For example, do you want to be a thought leadership portal, catalogue, or resource centre for your readers?
Filling out your content calendar in advance is the only guaranteed way to avoid suffering from the curse of the blank page. The worst thing you can do is sit down at your computer to write an article without knowing your goal.
Spending time to sit down and develop article ideas in bulk will save massive amounts of time in the long term.
6. Conversion and CTAs
You should also have a strong conversion rate optimisation strategy in place before your site launches. The key to this is figuring out what you want your users to do on your site. This might be making a purchase or signing up for your newsletter.
CRO is all about deciding the best way to convince your users to do these things.
Again, this requires user testing. Specifically, you should use A/B testing, where groups of users are given different variations on the same page, to decide which is more effective at funnelling leads towards carrying out your desired action.
7. Online Environment
However, it's not all about tricking your users into taking whatever action you want them to. It's equally important to ensure you provide users with the valuable experience they seek.
This is all about matching your site to the problems and goals of your users.
Once you have launched your new website, your work is far from over. You need to continue to spend time ensuring your website remains relevant so that you can continue to grow your online business.
Implement new tactics and evaluate various elements so that you can make changes as needed.
You should have a good idea of the working tactics and those that are not. That way, you can change your strategy to meet the needs of your users and grow your business.
Consider these three elements after launching your website:
8. Maintenance For Launching a Website
One massive priority is ensuring that all of your staff are fully trained to update your site and use your CMS. You've heard the theatre joke that the show must go wrong. Every website launch has inevitable teething problems.
Having your site maintenance strategy in place is the best way to smooth these over.
This is especially important for sites with high levels of user interactivity. For example, if you run an eCommerce site, it's important to have a support process in place if something goes wrong during the payment process.
9. Marketing as a Follow-Up
It may seem like your plate is full during your website launch, but it's never too soon to start thinking about your audience retention strategy. In fact, the earlier you can start experimenting with this, the better you can refine it.
The key to this is figuring out what will keep your audience coming back to your site.
This requires a certain amount of trial and error. No two users are the same, so the goal is to develop a strategy that retains as many customers as possible. This might include a combination of email marketing, social and search remarketing.
10. The Future
Of course, the work has only just begun once you've launched your site. Launch goals are to get strong foundations for your initial web traffic. The challenge then becomes sustaining and improving upon this.
Key factors include staying ahead of your competition, meeting your audience's needs, and keeping your site fresh and relevant.
If you have the right strategy, you will have no problem coming up with a list of tasks to help you achieve your goals and objectives for your business. You should view the development of a strategy as a multi-phase process. We share a video here while focused on creating and launching an e-commerce website on the Wix platform. The basic core principles are the same:
Some additional reading we know will help with any website development or launch plan:
You should create a structured website strategy or plan – so you know what you are aiming to do, how and when for
Consider how to make your website secure
If moving an old site to a newly built website – consider our website launch list
If you are considering a platform like Wix to help build and launch your new website, we have some great articles covering Wix Marketing Apps or the Squarespace Website platform.
To get the website launched – you will need content and read up on what you need from a website copywriter.
After launch and successful marketing – maybe you might consider website flipping or website selling.
And one more – a list of super successful websites to help cure boredom – could you create another one of these hits?
Website Launch Strategy: Frequently Asked Questions
Q: How long does it take to launch a new website?
A: The timeline for launching a new website can range from 2 weeks for a simple site to 6 months or longer for a complex e-commerce store. Much depends on the project's scope and how many pages/features you plan to have.
Q: How much does it cost to launch a website?
A: Costs vary greatly based on the complexity of the site, whether you use a template or custom design, and if you hire a web development agency versus a freelancer. Budget $300-$600 for a basic brochure site, $3,000-$6,000 for a more robust small business site, and $10,000+ for an advanced e-commerce store.
Q: What are the steps to launch a new website?
A: The key steps are 1) Planning – goals, audience, content, keywords 2) Design – sitemap, wireframes, visual mockups 3) Development – coding, site architecture, testing 4) Pre-launch promotion – teaser campaigns, media outreach 5) Post-launch – announcements, search marketing.
Q: What makes a successful website launch?
A: Success comes down to thorough planning and preparation, a high-quality website aligned with your brand, generating buzz and traffic to the new site through marketing, and continually optimizing the site post-launch based on analytics.
Q: How do I drive traffic to a new website?
A: Useful traffic-driving tactics include search engine optimization, content creation, email marketing to your subscriber list, social media promotions, paid ads, guest posting on relevant sites, outreach to influencers, and leveraging PR opportunities.
As long as you do, you should be able to lead your website to success after launch. For more information about marketing strategy elements to consider, don't hesitate to contact us. We have had a range of successful launches for our brands and hundreds for our agency clients.