Web development is expensive, but in theory, almost any decent website will pay for itself eventually. To speed up this process, it's vital to have the right website launch strategy. The majority of companies fail to do this.
This is a big problem.
Your website launch creates a whole range of marketing opportunities. For one thing, it's a great way to create a bit of buzz around your brand and project an image of success. It's also an opportunity to get your new site delivering ROI straight off the bat.
With that in mind, we've compiled a guide to creating a successful website launch strategy.
Website Launch Marketing Strategy
Before you launch a brand-new website, you need to have a good idea of what it takes for a website to be successful. There are many elements that you need to keep in mind and consider.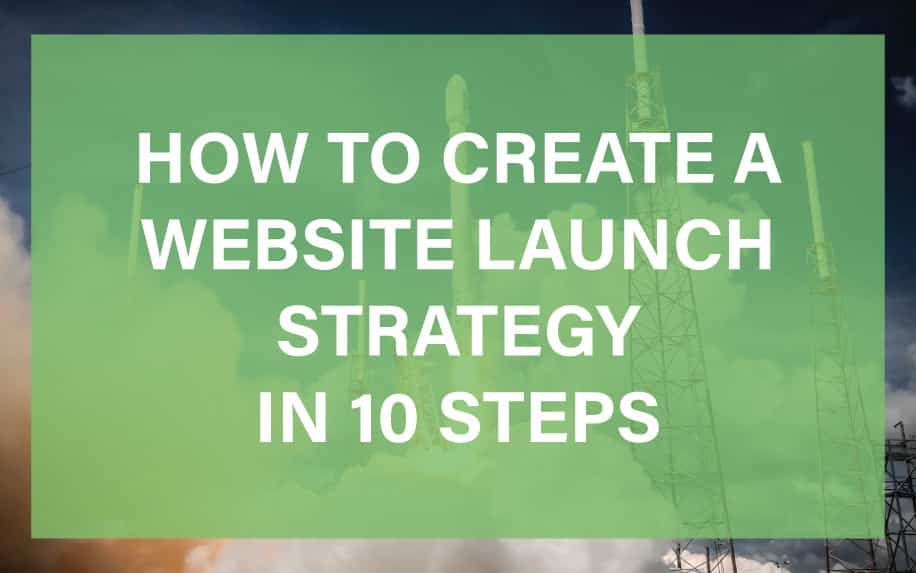 Some of these elements include marketing, PR, and content.
Taking the time to develop a good strategy will make a huge difference in your website's success. Without a good strategy, you won't be able to design a website that will help your business succeed because your goals won't be outlined.
As you develop a strategy for your new website launch, you should focus on taking phased approaches. As long as you ask the right questions and take the time to conduct research, you should have no problem coming up with an effective strategy so that you can kick off your new website with a bang.
What Are Your Goals for the Website?
Before you start developing your strategy, you need to identify the goals you have for the website. One way you can do this is by coming up with a short elevator pitch of around seven seconds.
When coming up with your elevator pitch, you need to consider what you want your brand to stand for and to be about. You also want to identify aspects of the brand that deserve attention.
The process of writing this elevator pitch should serve as your foundation for planning a strategy for the new website launch. If you're having a hard time pitching your website and brand in seven seconds, you're probably not ready to launch.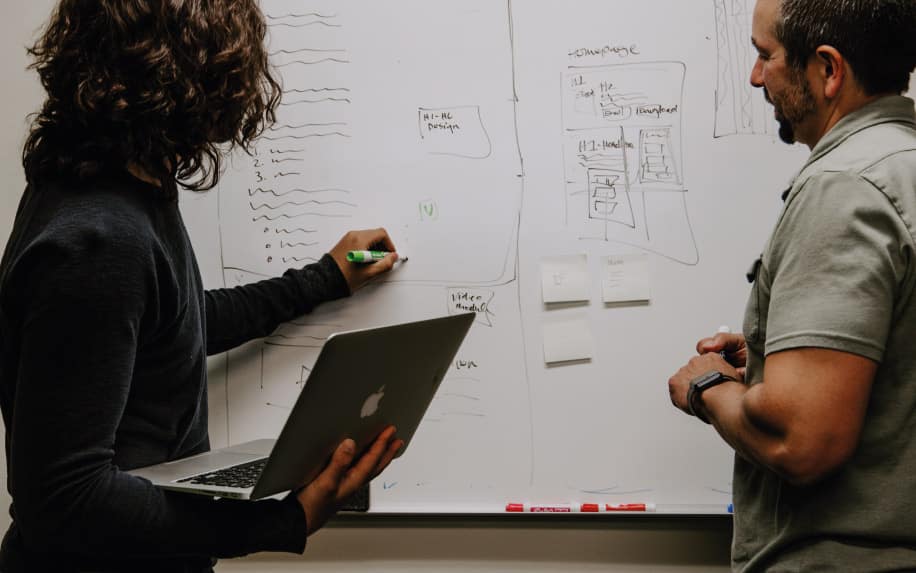 Also, your seven-second pitch should make sense to the average person. You should spend substantial time perfecting your pitch and ensuring you're using the proper language. Investing time into writing a good elevator pitch will help you come up with a good tagline and copy to put on your website.
A quality tagline and engaging content will keep visitors on your website and make them more likely to subscribe to your email newsletter. The process of coming up with an elevator pitch should also provide you with some insight in terms of how to send great emails to the individuals who are helping you promote your launch.
One question that you may have is why the elevator pitch needs to be limited to seven seconds. An elevator pitch needs to be very quick yet incredibly impressive. On the Internet, most users have very short attention spans.
Therefore, you don't have long to make a good first impression on visitors before they click the "back" button and look for a solution that is better in their eyes. For emails, you also don't have long before the reader ceases to believe the email is worth reading.
Start Thinking About the Content as Early as Possible
As you know, content is king when it comes to the success of a website. Therefore, you should start thinking about the content for your website as soon as possible. In particular, you should determine what content you will have on your website on launch day.
To make a good impression on all users that visit your website, you should have at least a few pieces of valuable content published on your website from the outset. You shouldn't have just a single post published on your website.
Rather, you should aim to have your cornerstone content ready to go out with your site.
If you don't have a plan for your launch date, it's not going to matter how much content you have published on your website. Chances are, there will be very few people to read your content. However, if you have a detailed launch plan, you need to have more than one or two pieces of content for your readers to consume.
Otherwise, you are hindering your progress and making a bad impression on your readers. If all you have on launch day is a post welcoming visitors to your new website, you can expect some of the users to complain about the lack of value.
On the other hand, if you offer value from the beginning, your visitors will confidently expect to read valuable content in the future. Your website will already look like a good resource if you already have good content. This will encourage your audience to subscribe.
You will likely have one piece of content for your website that you will promote extensively. This is the piece of content that you want to go viral.
However, you need to have good content published on the website as well to serve as support. It is possible that these posts will be more relevant to readers than the viral post that brings them to your website in the first place.
10 Marketing Strategy Elements to Consider When Planning a Website Launch
When it comes to the process of developing a good website strategy, the discovery phase is incredibly important. In fact, this is the phase that you can expect to have the most significant impact on your project.
Good research will allow you to understand your client's needs, the unique assets of your business, and the overall state of the industry. If you don't understand these components well, you won't be able to choose the right goals and objectives for your business.
Also, you won't know which tactics you should rely on to achieve these objectives and goals.
Here are 10 marketing strategy elements that you need to consider for a new website launch. First up, we'll start with three important pieces of research you need to do.
1. Target Audience
The first thing you need to decide is who you actually want to find and use your site. This means deciding who your target audience is and what they want to achieve when they access your new website.
This can be informed by the same demographic research that you use to create your products and service offerings. This should be factored into the design of your site long before it ever comes time to launch.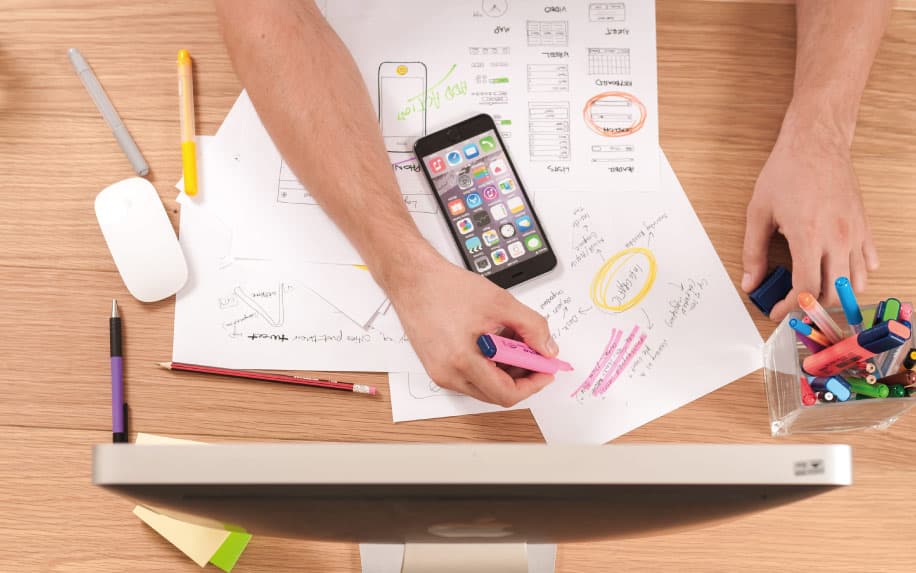 Similarly, you should have conducted audience testing during the design phase. The goal here is to ensure that your site is fully user optimised for your target audience. This involves figuring out how you want your audience to behave on your site, including how they like to make purchases and how you can market to them.
2. Market Research State of the Industry
The next consideration is the state of the industry you're operating in. One of the key things here is competitor research. Your website launch strategy should be focused on what it is that you bring to the table.
Analysing your competitors' sites is a great way to do this, as it allows you to identify gaps in their offerings and figure out your unique selling point.
Industry trends also provide great inspiration for your site launch strategy. This is because trends are a great way to pin your site launch to new developments in your niche, which already have people talking.
You can then piggyback on these.
3. Differentiators
At this point, you can start to think a little bit more deeply about your USP.
As we said, this begins with figuring out what you can offer that your competitors can't. This should be a combination of highlighting your strengths and subtly drawing on the weaknesses of your competitors.
Additionally, you should consider your weaknesses before you try to communicate your USP to users. This allows you to come up with messaging which trumps these issues and highlights the value you bring to your users.
Now, you need to choose goals and tasks for your website. These goals and tasks should relate to the needs and desires of your users. Keep in mind what your audience is yearning for and how you can meet this need.
These considerations should serve as the foundation for the design of your website. If you want your online business to be successful, user experience is incredibly important. The four elements you should consider when planning your website include:
4. Social Strategy for Launching a Website
Social media is a great way to create buzz around your new website launch. Essentially, a launch is about growing an audience for your site. One of the easiest and most effective ways to do this is by leaning on your existing audiences.
This is where social comes in. This is a fantastic way to drive initial traffic.
Think about how you will get the word out. Do you want to include links to your landing pages in your posts? Alternatively, you might like to post specifically about the fact that your new website is launching.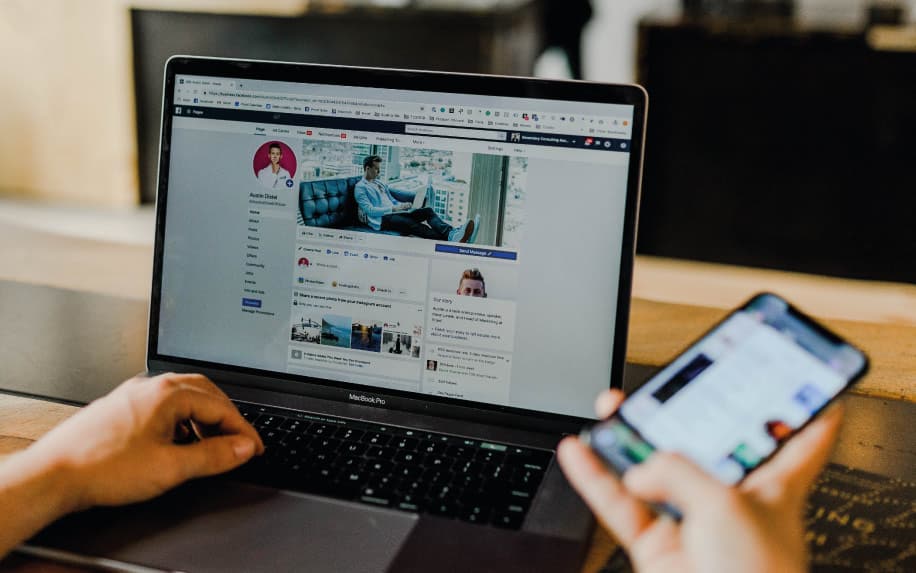 Monitoring your social engagement lets you figure out which messaging works in real time. This can then feed your content and email marketing.
5. Content Offerings
As we noted, your cornerstone content should already be live when you launch your site. Beyond this, you should aim to have your content calendar as well filled out as possible. Ideally, you'd like regular content planned out at least a month before publication.
However, long before you put pen to paper, it's important to figure out what angle you want your content to take. For example, do you want to be a thought leadership portal, catalogue, or resource centre for your readers?
Filling out your content calendar in advance is the only guaranteed way to avoid suffering from the curse of the blank page. The worst thing you can do is sit down at your computer to write an article with no idea of your goal.
Spending time to sit down and come up with article ideas in bulk will save massive amounts of time in the long term.
6. Conversion and CTAs
You should also have a strong conversion rate optimisation strategy in place before your site launches. The key to this is figuring out what you want your users to do on your site. This might be making a purchase or signing up for your newsletter.
CRO is all about deciding the best way to convince your users to do these things.
Again, this requires user testing. Specifically, you should use A/B testing, where groups of users are given different variations on the same page, to decide which is more effective at funnelling leads towards carrying out your desired action.
7. Online Environment
However, it's not all about tricking your users into taking whatever action you want them to. It's equally important to ensure that you provide users with the valuable experience that they are seeking.
This is all about matching your site to the problems and goals of your users.
Once you have launched your new website, your work is far from over. You need to continue to spend time ensuring your website remains relevant so that you can continue to grow your online business.
Implement new tactics and evaluate various elements so that you can make changes as needed.
You should have a good idea of the tactics that are working and those that are not. That way, you can make changes to your strategy to meet the needs of your users and grow your business.
Consider these three elements after launching your website:
8. Maintenance
One massive priority is ensuring that all of your staff are fully trained to update your site and use your CMS. You've heard the theatre joke that the show must go wrong. Every website launch has inevitable teething problems.
Having your site maintenance strategy in place is the best way to smooth these over.
This is especially important for sites with high levels of user interactivity. For example, if you run an eCommerce site, it's important to have a support process in place in the instance that something goes wrong during the payment process.
9. Marketing as a Follow-Up
It may seem like your plate is full during your website launch, but it's never too soon to start thinking about your audience retention strategy. In fact, the earlier you can start experimenting with this, the better you can refine it.
The key to this is figuring out what will keep your audience coming back to your site.
This requires a certain amount of trial and error. No two users are the same, so the goal is to develop a strategy that retains as many customers as possible. This might include a combination of email marketing, social and search remarketing.
10. The Future
Of course, the work has only just begun once you've launched your site. Launch goals are to get strong foundations for your initial web traffic. The challenge then becomes sustaining and improving upon this.
Key factors include staying ahead of your competition, meeting your audience's needs, and keeping your site fresh and relevant.
If you have the right strategy, you will have no problem coming up with a list of tasks to help you achieve your goals and objectives for your business. You should view the development of a strategy as a multi-phase process. We share a video here while focused on creating and launching an e-commerce website on the Wix platform. The basic core principles are the same:
Some additional reading we know will help with any website development or launch plan:
You should create a structured website strategy or plan – so you know what you are aiming to do, how and when for
Consider how to make your website secure
If moving an old site to a new build website – consider our website launch list
If you are considering a platform such as Wix to help build and launch your new website, we have some great articles covering Wix Marketing Apps or even the Squarespace Website platform
To get the website launched – you will need content, hence read up on what you need from a website copywriter
After launch and successful marketing – maybe you might consider website flipping or website selling
And one more – a list of super successful websites to help cure boredom – could you create another one of these hits?
As long as you do, you should be able to lead your website to success after launch. For more information about marketing strategy elements to consider, don't hesitate to contact us. We have had a range of successful launches for our own brands and hundreds for our agency clients. Here is a successful brand we launched that shares resources for children.