When it comes to hosting your website, including your WordPress website, many hosting companies offer various layers, levels, and hosting services packages. For instance, Hostinger offers VPS hosting, along with other hosting types, like conventional shared hosting for WordPress and cloud hosting.
Still, there are many hosting companies out there that offer a variety of plans with website hosting, including customer service, free CDN, and SSL. They typically provide dedicated IP addresses, which are safer than shared IP addresses, because they protect your email and keep your website from being linked to spam websites.
It's also vital to keep in mind that there are various website hosting options, each of which comes with a range of prices. In this article, we'll discuss how much website hosting costs.
4 Types of Website Hosting
Several website hosting companies offer various types of hosting. As an illustration, there are common types of website hosting, including dedicated, cloud, VPS, and shared hosting.
Choosing a shared hosting plan will be far more affordable and cost-effective than selecting a dedicated hosting plan. Therefore, you must first consider what kind of hosting you need before deciding on the budget and the hosting provider.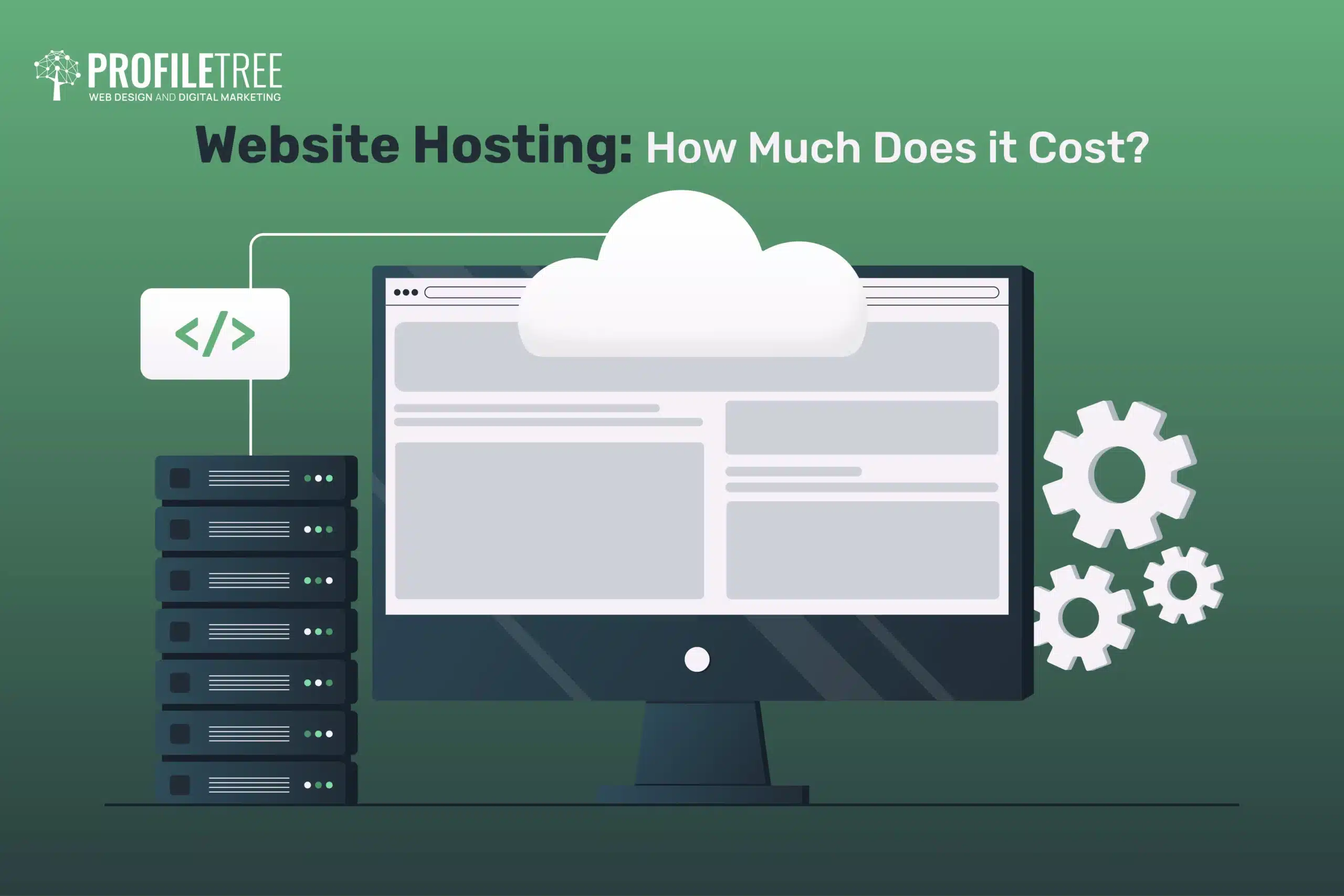 1. Shared Hosting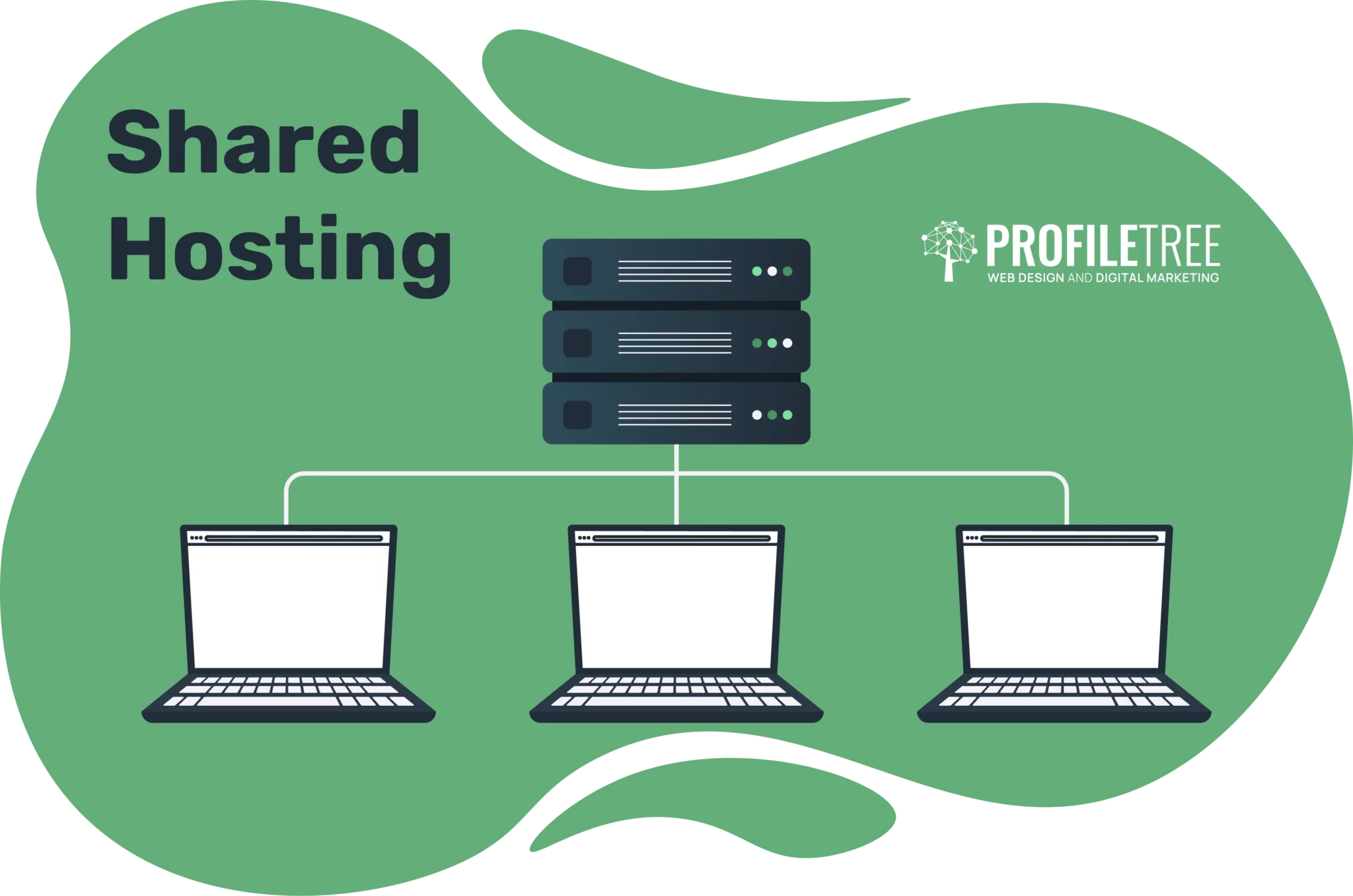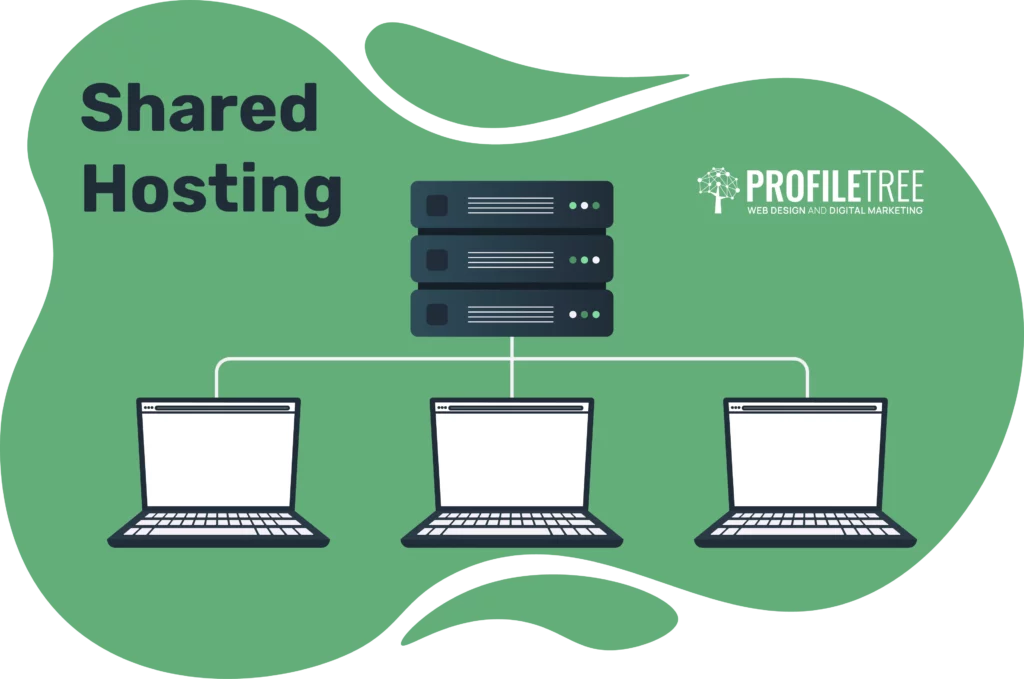 The first hosting type we will explain is shared or virtual hosting. As the name suggests, shared hosting indicates that several websites will share a single server. However, you typically won't be aware of the other websites you share the server's resources with. Each client will be given a limit or a total amount they can use from their server resources; Your actual website hosting packages will determine this.
Advantages
Since numerous websites will be using the server you use at the same time, shared hosting is by far the most affordable and cost-effective solution for your needs. It is perfect for those small companies that are just starting with the development of their modest websites that have little traffic flowing in just yet.
Shared hosting will handle the modest quantities of traffic you would experience on your website. In addition to that, you might also consider shared hosting if you have a limited hosting budget.
Like many hosting companies, shared hosting providers offer customer support as part of their hosting packages. A lot of knowledgeable customer support is available to assist you with your website hosting, whether you have a strong technology background or want to avoid dealing with many technical aspects of managing your server.
On top of that, shared hosting takes care of all the upkeep for you. You may then concentrate on managing your blog, portfolio, website, or whatever else you do best. It is worth mentioning that bigger businesses provide a variety of services. So, you can easily upgrade when your website expands.
Disadvantages
On the other hand, one of the shared hosting drawbacks is that its servers have a slightly slower server response time when compared to dedicated servers. That's because your websites, in addition to many other websites, are served by this server.
Your website could also run slower when dealing with higher traffic volumes because it is given only a limited number of resources. As long as your website traffic increases, you will begin to use more resources than are allotted to you. So, you might either upgrade your website hosting package, which would raise the cost, or switch to another type of hosting platform, such as cloud or VPS hosting.
When your site grows and your traffic increases, you'll see that the resources devoted to it are gradually increasing. This might result in a variety of problems, such as downtime. If your website is generating more internal server errors, it signifies that you are running out of resources and that the website is suffering unavailability.
On top of that, if your website starts to lag or stops completing many operations, you need more adequate resources. This could lead to a lot of problems, like visitors not returning to your website. Sales might also be lost as a result of providing poor customer service.
You should notice the signals and decide when to move on and change your hosting. One choice is to contact your hosting company and request a larger allocation of server resources for your website. The alternative is to use something called the cloud.
2. Cloud Hosting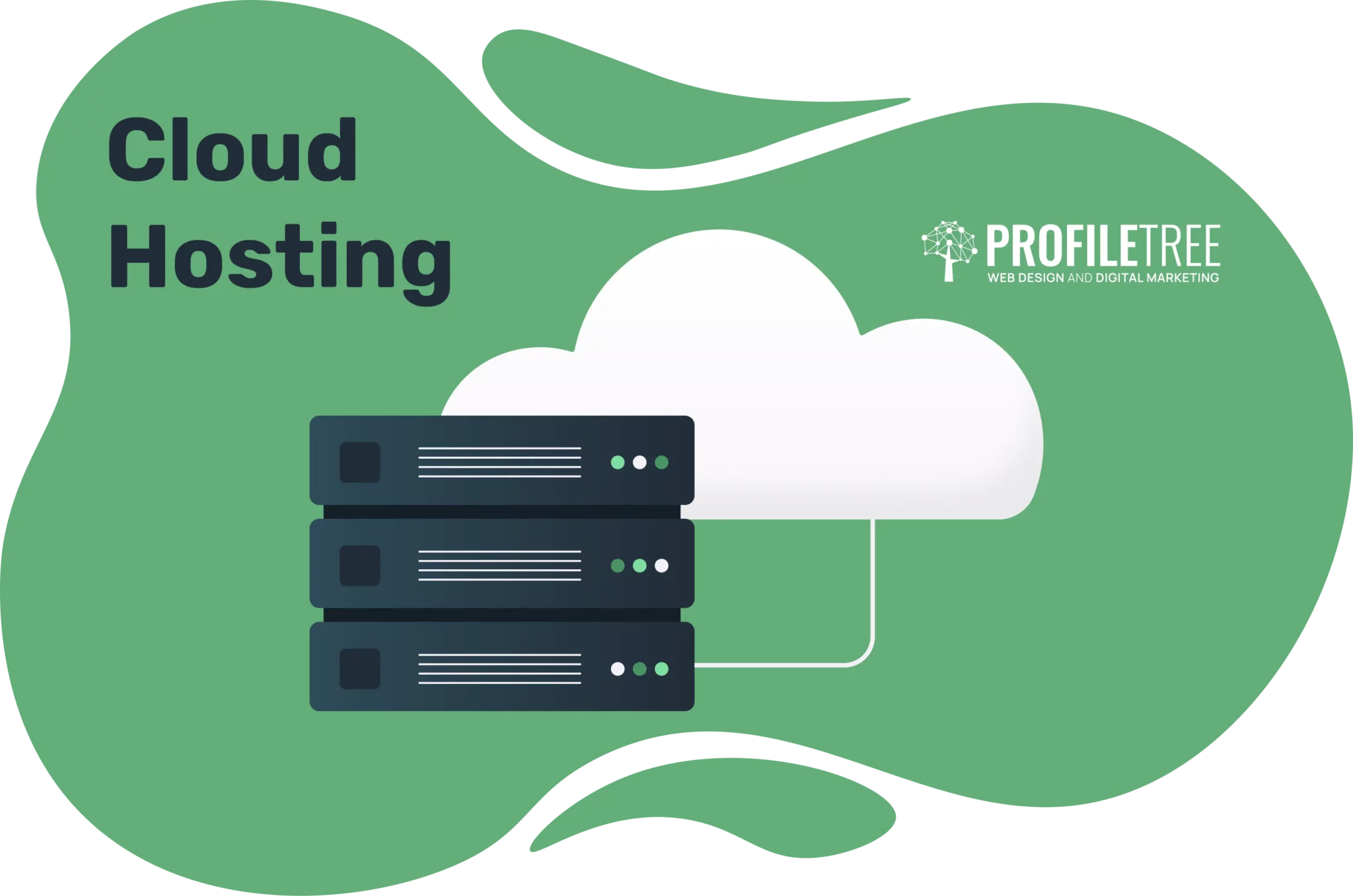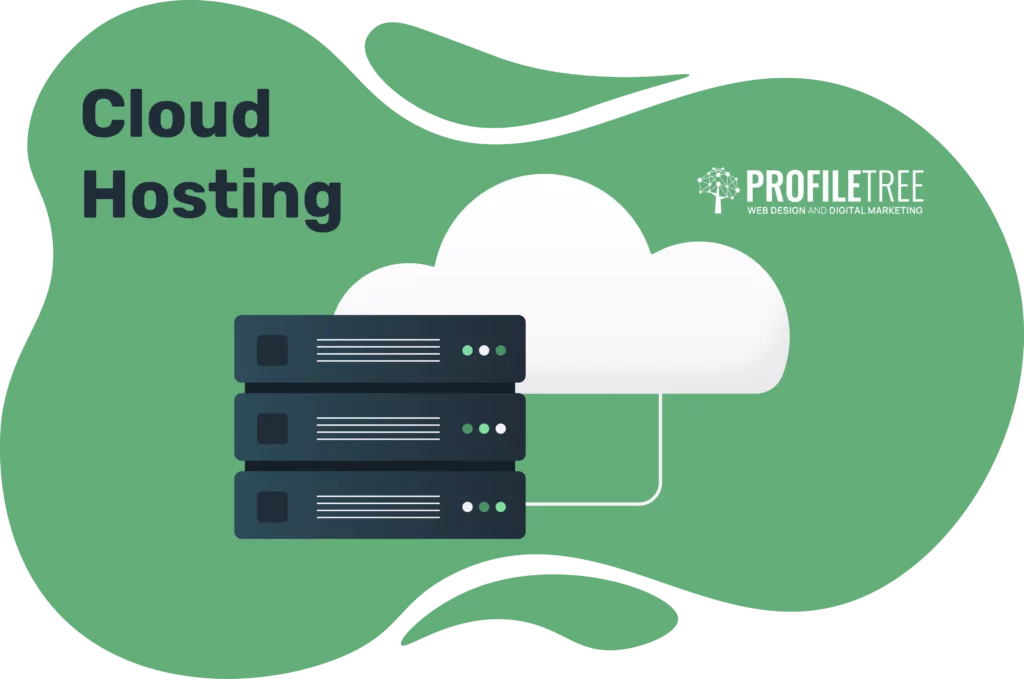 Cloud hosting differs significantly from conventional website hosting. Unlike traditional hosting, which typically hosts one or more websites on a physical server, cloud hosting hosts websites on a virtual server. It allows you to utilise several servers' resources, speeding up performance.
Cloud hosting operates by a process known as virtualisation. This technology divides a physical server into numerous virtual ones, often known as cloud servers. These cloud servers link to build a single network for website hosting. It is significantly different from conventional website hosting because of this infrastructure.
High Availability
High availability is one of the key advantages of adopting cloud hosting solutions. If one server fails, the other servers interacting with it will halt, and your website will not keep running.
So, suppose your website depends on a server like in traditional hosting. If one server is down, your website will be down accordingly, and you may actually miss out on any sales or prospective consumer clicks. That's why cloud hosting is more dependable than conventional web hosting.
Traffic Load Balancing
Traffic load balancing is a feature of cloud hosting that shared hosting doesn't offer. When a website traffic changes, it typically receives a steady stream. Once one of your blogs becomes popular, you can observe a jump in traffic.
If you use shared hosting, the number of your website visitors is outpacing the capacity of your server. However, cloud hosting will distribute the performance throughout the cloud servers thanks to its infrastructure. This will keep your website running smoothly, even if more people view it.
Load balancing will ensure there are no overtaxed virtual server resources. Nonetheless, a private cloud often has a specific cloud architecture hosted on a private network to prevent unauthorised access.
You have a free available storage capacity or computational power. To support the primary expansion of your website, you can employ more server resources in the virtual environment.
Security
The increased security is just another great benefit. Since cloud hosting uses several servers in a virtual environment, it is often less vulnerable to catastrophes and physical problems. Additionally, the load balancing function helps shield against DDoS attacks.
User-Friendly
Another benefit of cloud hosting is that it is still user-friendly for beginners, making it possible for website owners to maintain their hosting without technical expertise. This is especially true given that many hosting companies offer 24/7 customer support as part of their hosting package plans.
Websites That Employ Cloud Hosting
E-commerce websites, news websites, search engines, and other websites with large traffic volumes are typical websites that employ cloud hosting. It's ideal for any website that requires a lot of processing power, bandwidth, and disc space to handle the large volume of visits to your website and the huge volume of files and data your website will utilise.
Cloud hosting is excellent for websites that experience traffic dips and spikes (less or more than a defined number of online concurrent visitors, respectively). It's simple to foresee traffic spikes, which typically occur when an e-commerce website has a major sale or a blog post goes viral.
Cloud Hosting Pricing
Cloud hosting platforms are more expensive than shared hosting platforms when it comes to price. Since traditional shared hosting is less capable than cloud hosting, it is unsuitable for someone who only needs a modest online store or personal website. Therefore, we advise starting with shared hosting. If your website gains popularity and traffic, gradually increase expenses until you upgrade to cloud hosting.
3. VPS Hosting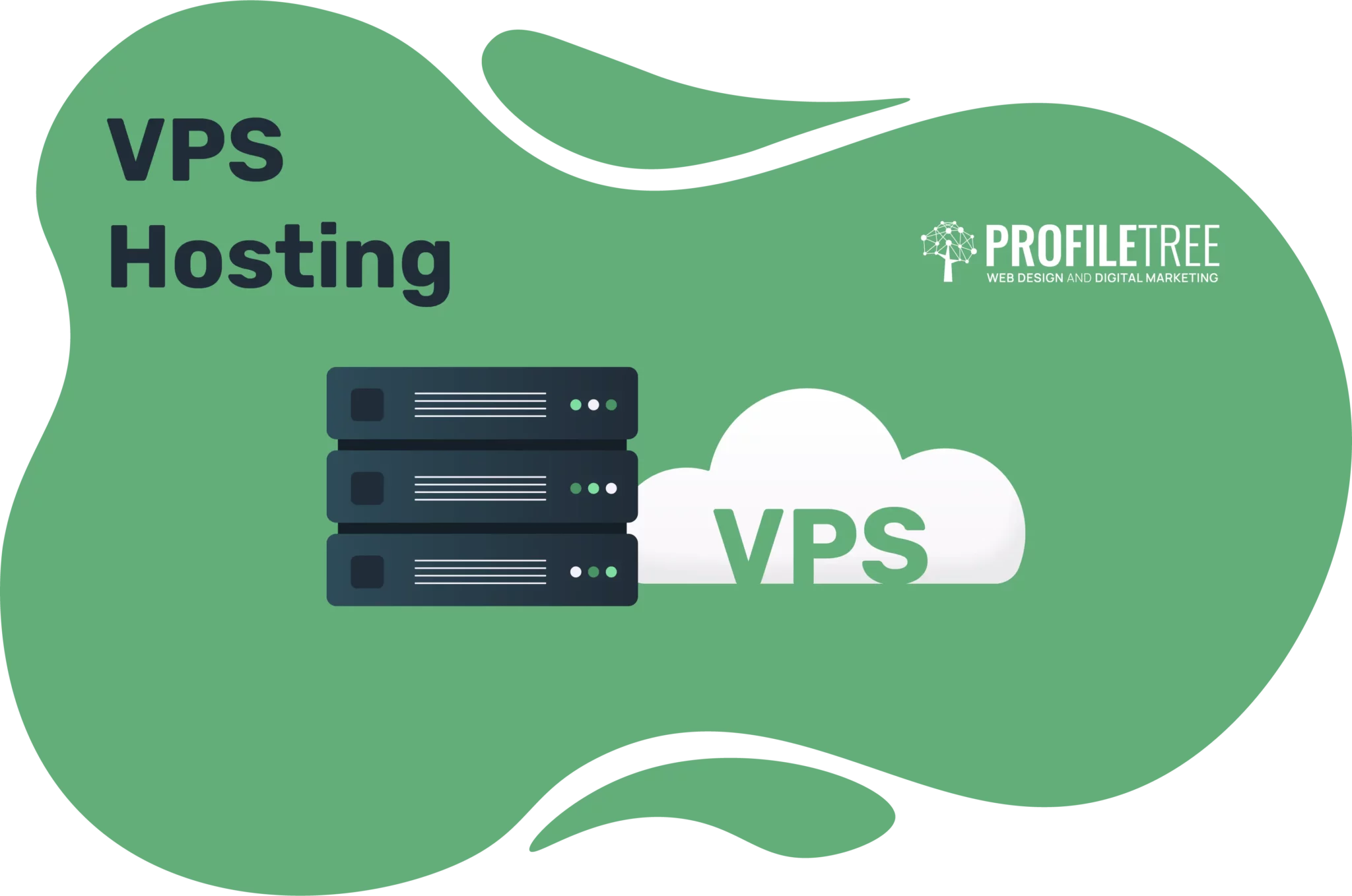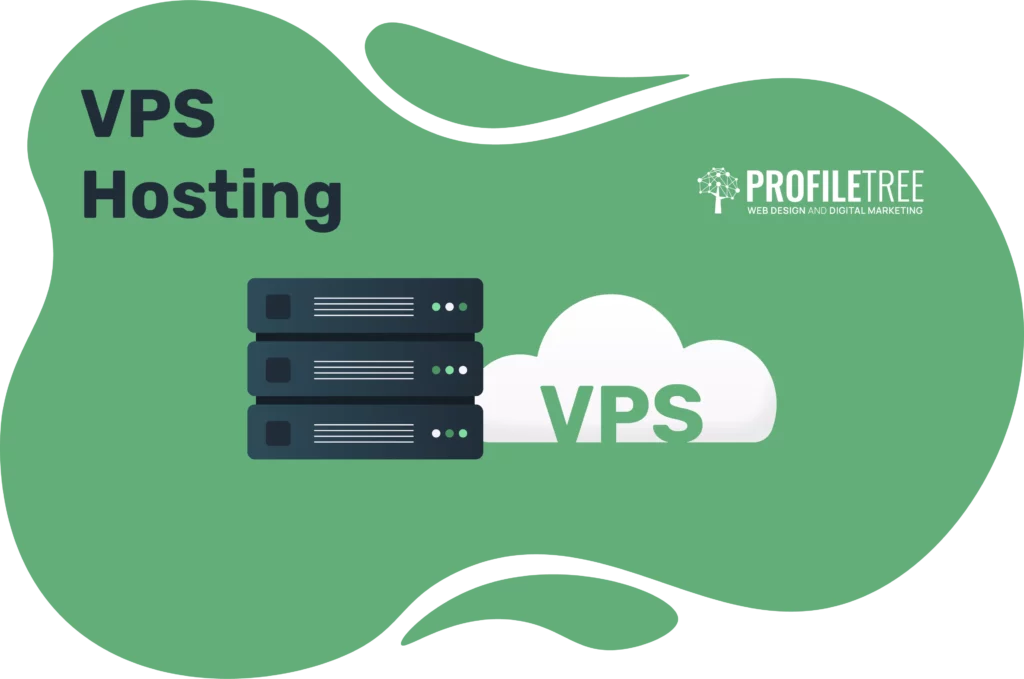 VPS hosting is the following form that is comparable to shared hosting and cloud hosting. VPS stands for a virtual private server, where numerous users share a single server. However, it differs from shared hosting because it uses virtualisation just like cloud hosting. VPS hosting uses the same technology, computing capacity, and cloud hosting to build distinct server partitions. It is, therefore, the step that follows shared hosting.
By doing so, users will not share the server's resources with the other websites. Instead, they receive their private resource pool to support their website. Performance-wise, users of virtual private servers have full root access to their servers, which allows them to customise the server to meet their specific requirements. To get this, they often need the help of managed or shared hosting. So, choosing VPS hosting requires more technical know-how.
Advantages
VPS hosting is highly dependable, just like cloud hosting. With a dedicated service, problems with one website won't interfere with the complete root access of another website. Therefore, those with technological experience who want to install unique operating systems or software for their projects might benefit from this functionality.
Regarding the cost, you're looking at pricing similar to cloud hosting plans. However, the cost of VPS hosting can range from $2.50 to $130 per month. The performance par is where all of the websites diverge; however, each remains unaffected by the activities of the others.
This means you have full root access and weekly backups for all of the websites, in addition to the amount of RAM, disc space, and bandwidth you receive. All of these things come with full control.
The most expensive VPS hosting plan can be rather pricey compared to a shared hosting plan. Once more, it's not a hosting server for a beginner's website with little traffic. If your website experiences spikes and dips, your budget should be higher so that you can use a hosting service perfectly.
4. Dedicated Hosting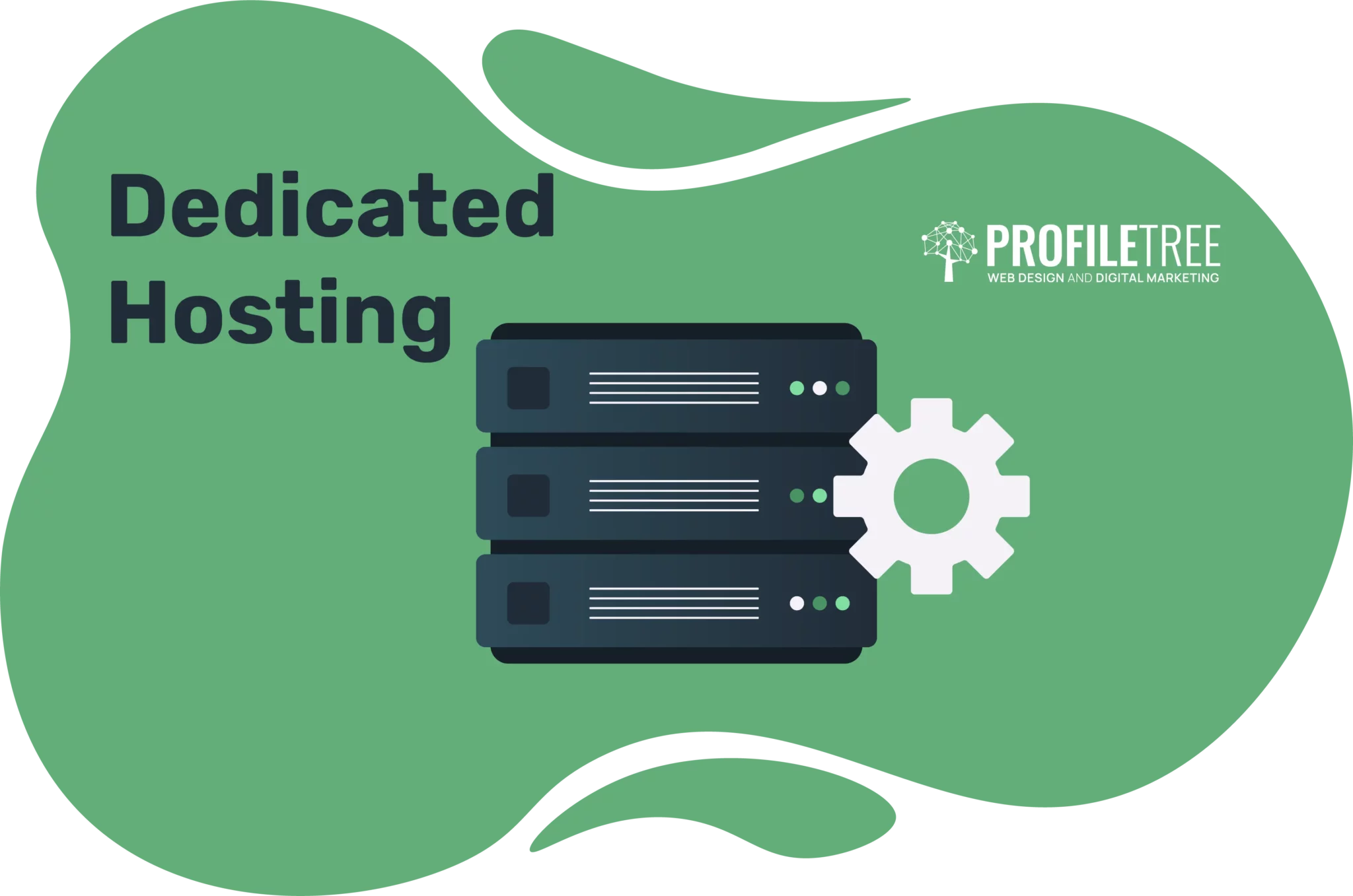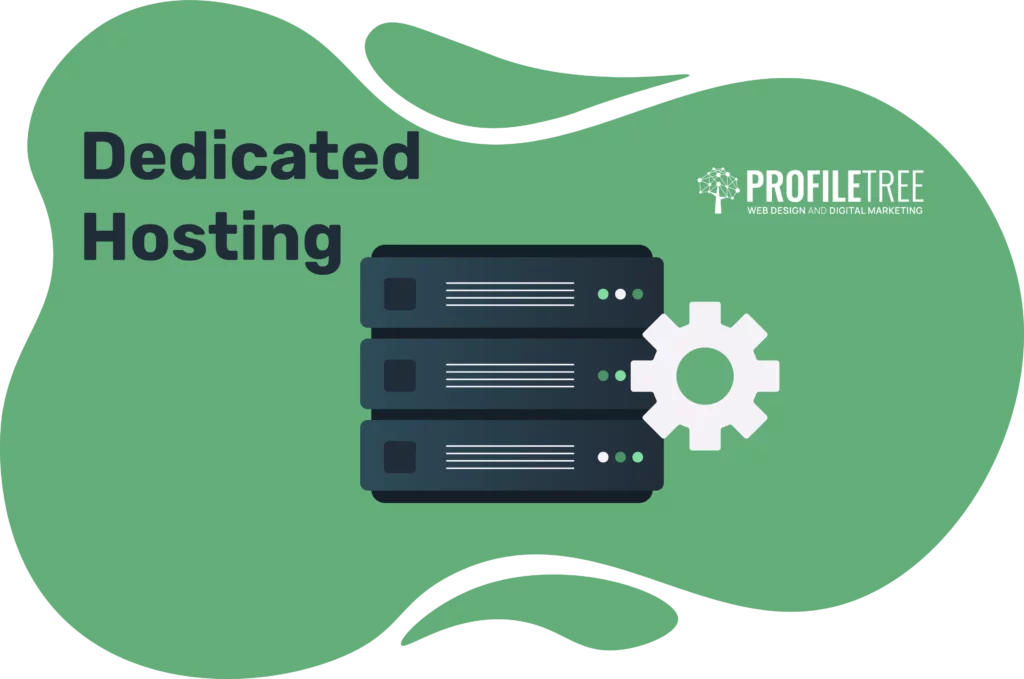 The final form of website hosting is dedicated hosting. Its plans are among the most expensive available hosting plans. Even its entry-level hosting plans cost more than any cloud hosting or virtual private server plans.
The "dedicated hosting" phrase refers to web hosting plans that give each client or website a personal dedicated server and a set of exclusive resources for that client. Its plans are appropriate for websites, including WordPress websites with a very high volume of visitors.
Along with shared hosting plans and VPS hosting plans, several hosting companies also provide dedicated hosting plans. For instance, with a shared hosting plan, a client shares a server with others. With a VPS hosting plan, clients share a server, but not its resources, with other clients using the same device. However, a client renting a dedicated hosting server gets the entire server and all of its resources.
Different dedicated hosting packages are available from web hosting firms, and the cost of these plans depends on the hardware and the resource allocation the client selects.
Big enterprises or websites with much more traffic should use dedicated hosting solutions. The server is completely in the hands of the clients, who can alter it as necessary to suit their needs. Dedicated hosting plans are also available in managed and unmanaged versions, with the latter allowing the hosting facility to take care of the client's server in case of any issues.
Dedicated managed servers are typically more expensive, depending on how many resources you configure. Therefore, additional fees for dedicated servers include software packages you need to operate Windows licencing, C panel, and other paid software. These fees also include capacity, storage space, quantity of RAM, and RAM.
How Much Does Website Hosting Cost?
Choosing the hosting type you want is the first step you need to take when it comes to hosting. Shared hosting might be appropriate for starting with a small blog or e-commerce website. Additionally, prices are relatively comparable among all hosting companies. Once you've exceeded your resources, the next step is to upgrade to cloud or VPS hosting.
If you run a business enterprise or a company with a lot of monthly traffic and need many more resources, dedicated hosting is the right choice. Just keep in mind that dedicated hosting plans begin at a much higher price than specific other hosting plans.
You may start with shared hosting and upgrade to dedicated hosting once your website grows and you recognise you have more available resources. Perhaps by then, both the needs for your website and the money for hosting will have increased.
Conclusion
The type of hosting is the first thing you should consider when choosing a hosting service and trying to choose what hosting company matches your budget. If you have a small business and a consistent stream of visitors, shared hosting would be appropriate for you. Alternatively, if your website receives a lot of traffic and requires your server to handle it, you'll need a dedicated server.
From there, you may estimate how much you'll spend on hosting. If you know you're getting a dedicated server, you already know the cost will be higher. The majority of hosting companies have the advantage of offering numerous hosting plans with various features that you can start by implementing their fundamental strategy.
If you need to replace your website hosting server, you can always go with a somewhat more expensive level of the hosting package. It's crucial to remember that the hosting plans you've seen so far provide hosting and hosting with good performance. Many packages include extras like a free domain and automated backups, which you could already need. So, choosing a plan that covers all you need is more affordable.
Visiting the websites of hosting providers and perusing their hosting plans are always the best approaches to learning more about each package. You may also contact the hosting provider if they offer live sales chat support.
The hosting plan you desire should be the first thing you consider. Accordingly, you can determine which hosting provider will provide all the services you require in their plan, or at least most of them. Additionally, you will decide whether this plan fits your budget or not.