Why is personal branding important? To many people, this is simply egotism. Afterall, personal branding is one thing for the Kardashians, but for the average person on the street, isn't this a bit pretentious?
It's easy to dismiss personal branding by thinking that your work can do the talking. You may even be wary of joining the ranks of people who become overly-focussed on personal brand. After all, most people care about concrete results, right?
Yes and no.
Lots of people deliver great work. Personal branding helps you to stand out from the crowd. Consider the fact that most employers will try and dig up dirt on candidates before offering them a role: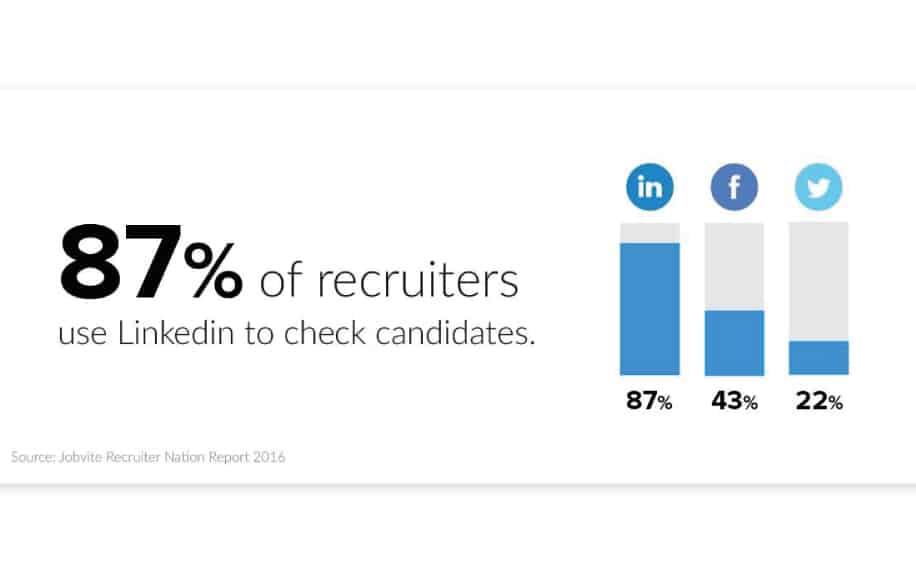 In other words, focusing on your personal brand will offer massive opportunities in your professional life. Thankfully, this isn't actually that hard to achieve.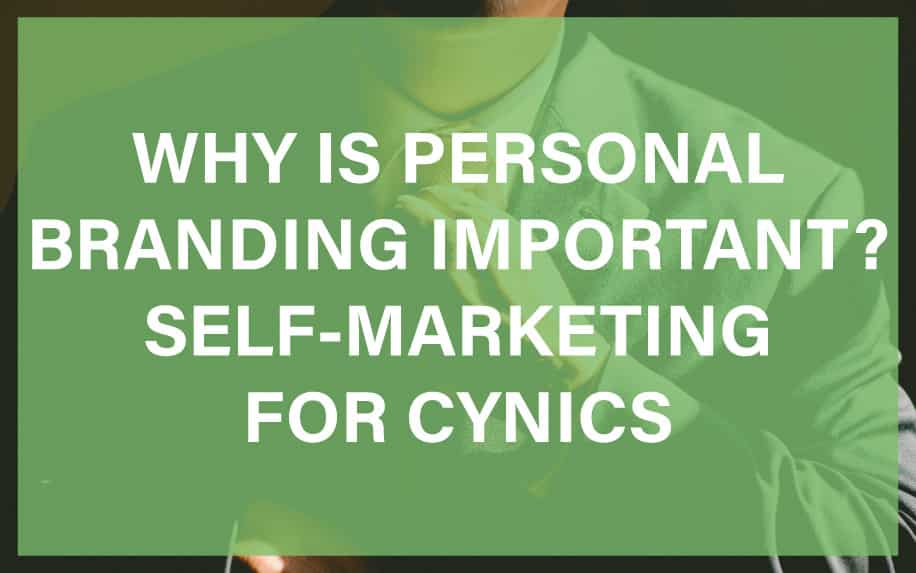 Let's take a closer look at some great reasons for working on your personal brand, even if you're a personal branding cynic!
Why Should You Create a Personal Brand?
Creating your personal brand is as simple as understanding what a personal brand is in the digital age. A huge part of this is the overlap between your personal and professional brand.
We'll take a look at the reasons for personal branding and how to achieve your goals, through a better awareness of your online image.
What is a Personal Brand?
Personal branding helps you to achieve career goals or improve your social media image to promote a product.
When it's time to define your personal brand, you should outline what you need to achieve. Then, a road map is developed to help get there.
Personal branding means shaping your online image to achieve your goals.
That's because the impression of you that potential employers, customers or colleagues find when they look online forms a picture of who you are. What you want that message to be has an effect on what you want that message to achieve for you.
It may not feel important but, if you've ever reached a point in your life when you realised your teenage social posts don't look good for potential employers you've already thought about personal brand.
Or perhaps you've seen examples of too much personal brand? Then you've also been thinking about the right balance for you.
What is My Personal Brand?
The question isn't so much 'what is my personal brand' as it is 'what is my personal brand now' and 'what do I want it to be?'
Your personal brand is simply the image of yourself displayed to people online.
This is something that takes place whether you have actively thought about a personal brand or not. So, potential employers and potential customers and more will already be drawing conclusions based on what they see.
Take time to manage what they discover about you, and what you are all about, to achieve better results in work and life. Simple.
How to Develop a Personal Branding Strategy
In essence, there are five steps to personal brand strategy:
Knowing who you are.
Building relationships.
Self-promotion.
Online presence.
Reputation management.
These steps are a great way to identify your offer and goals, find those who can help towards those aims, show the world your talents, be clear and on-brand in the digital world and make sure the things you do help – not hinder -your efforts.
Personal Brand Examples
Take the example of Barack Obama's personality-driven time as US President. The then-leader appeared on talk shows, took part in comedies and remained highly visible during crisis periods.
By communicating a clear offer, an accessible tone and maintaining a high-profile Barack Obama put across a hands-on, down to earth image.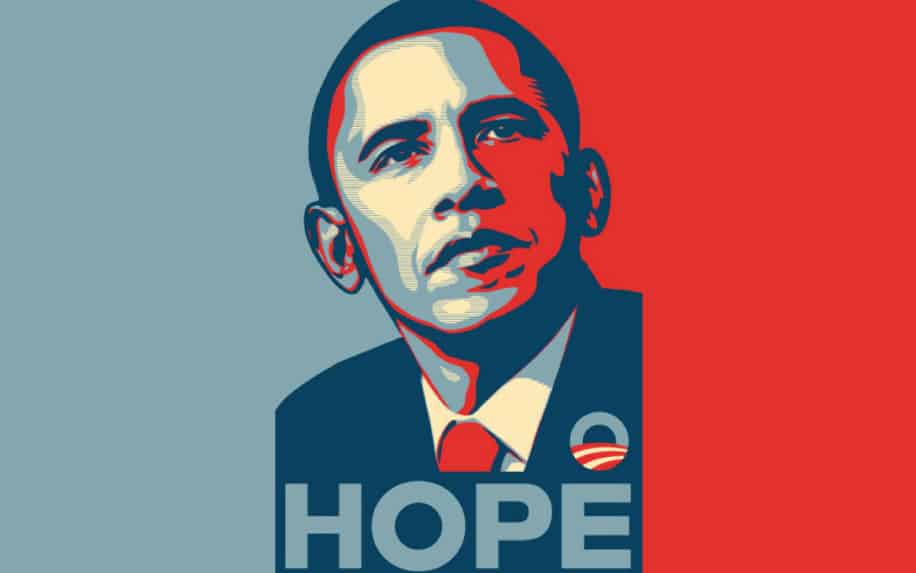 Meanwhile, Richard Branson hasn't just been showing the world a clear message about who he is. He has also been clear and consistent with this message for many years.
Branson consciously presents himself as an informal, passionate, risk-taking adventurer. These are things potential customers can at least identify with or even aspire to in their decisions about whether to buy Virgin goods or not.
Personal Brand Building
For most people, having a clear message about who they are online means the next step will be social accounts, blogs, podcasts and more to put across that brand.
Crafting a personal brand involves things like choosing the right:
Social usernames,
Domain names,
Your first blog,
And more.
From now on, the names you pick, the language you use, your colours and your chosen topics all count towards your overall brand image.
The crucial thing is that these are things you already make decisions about. The missing step is thinking about how they all fit together.
It's time for consistency, a broader view and to work on engaging in an on-brand way with the people who interact with your communications. Consistent branding has huge benefits for businesses and individuals alike: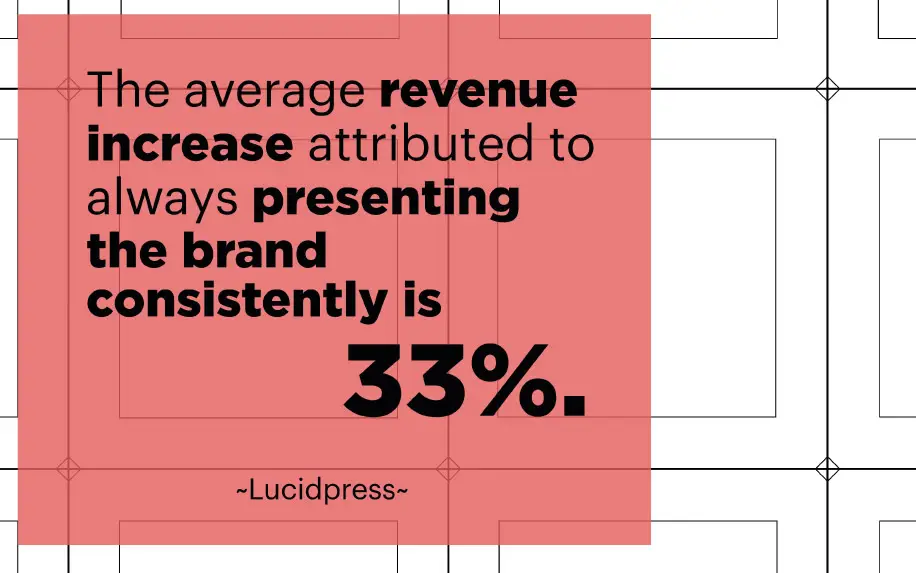 The takeaway here is that consistent branding helps you to form a memorable impression on recruiters and leads.
What is a Personal Brand Identity?
By showing clearly who you are, what you believe and what your mission is, those who might want to work or buy from you can see if they empathise with what you are all about.
For example: "I'm a woodworker from Belfast, Northern Ireland, I left my job to make unique products because I love seeing the joy people get from my work. I believe in community, charity, family, hard work and nature. I want to delight people with work designed to celebrate their home".
In this hypothetical personal brand identity we can tell so much more about the person than a simple product page. Plus, like it or not, it is human nature for us to decide if this is someone we'd want to do business with or work with.
Personal Brand Attributes
This might sound like an intimidating term, but 'personal brand attributes' simply mean a description of your personal brand. So, for our example woodworker from Belfast, he might say he is dedicated, passionate, earthy and a perfectionist.
What words best describe you? But don't think about what you are, consider who you are. What motivates you and what people can expect from you?
What Does Your Personal Brand Mean?
Again, digging deeper into your personal brand means asking what it is saying about you rather than the factual information it shows.
Let's break this into three example areas:
Personal Brand Logo
If you use a logo for your YouTube channel, blog or social media activity then this simple image can display so much about your personal brand. Simply having a logo portray a great degree of professionalism.
Once you base your online world on a logo, colour scheme and style you – ideally – don't want to change it any time soon. Not rushing now will form a bedrock for your digital world for years to come.
Personal Brand Name
Again, a simple choice of name will say so much about who you are, and what you can offer others. That's because it sets a tone and an expectation about you as a person. It will also be the consistent link between your social channels, your blog, any emails and more.
Taking time to get this just right could mean not having to go back over your efforts later.
Personal Brand on Social Media
A great personal brand on social media means publishing the right content and staying true to the goals and core message you have set yourself.
A hasty social media reply, sharing irrelevant content, amateurish posts and more can do more harm than good to the things you want to achieve. Learning to deal with trolls, complaints and negative posts can form part of the art of on-brand social media.
There's a balance between 'feeding a troll' and responding to a legitimate complaint.
The trick with the latter is to remember that you are replying to other people, present and future, who'll read the reply as much as you are replying to the complaint.
If you are in a corner, remove your emotional reactions to the complaint as well as your thoughts about the person and their conduct and think of three steps:
Do the right thing;
Be seen to be doing the right thing;
Don't assume people know you are doing the right thing.
If a person really has behaved unfairly it is possible to be firm in your own position, but be aware that other potential customers will see this and take it as a sign of how they can expect to be treated.
What is Your Personal Brand Statement?
To really focus down on the unique offer and values making up your personal brand, a personal brand statement can be a huge help.
Stick to one or two sentences. Avoid jargon or 'flowery' wording. Simply include what is different about you, how you do things in a unique way and the target audience for your efforts. So in other words, the what, how and who of you!
What is Your Professional Brand?
You might be surprised to see we've waited this long to mention a professional brand!
But, except for 'locked' personal accounts or those you have deliberately kept low-profile (such as a Facebook account designed just for family), your professional brand online and your personal brand overlap almost entirely.
A potential employer, customer and others won't differentiate between your work social accounts and personal accounts they can see associated with this when they browse for you online.
Personal Brand in the Workplace
Similarly, your personal brand is likely to blur the lines between your online identity and your workplace persona in your office or premises.
That's why appropriate personal posts are vital even outside work and in your own personal accounts – your reputation takes a moment to lose, after all.
What Next? Using a Personal Brand Agency
It would be tempting to think that personal brand means doing the hard work of visual image, content and strategy yourself. But asking a specialist agency for help means a professional plan, the latest methods and big picture knowledge.
Get help with audience planning and tactics to avoid wasting time trying piecemeal approaches as you go.
Let's not forget that personal branding is about results. That's why reputable branding agencies will look at your content, your social media and your assets as a whole. Plus, they'll use SEO, content marketing and more to make sure your investment is built around the results you need.
Ready to grow? Ask us how!