Mastering video marketing can be very tough for some businesses. In this article, you will get to see a few examples from a range of different businesses as a way to inspire you.
What is Video Marketing?
Video marketing is when you introduce video into your marketing strategy. Video allows for an easy way to present information to your viewer. Video marketing is a massive boost in improving brand awareness.
Benefits of Video Marketing
Using video marketing can have a number of benefits for you and your business. Video is a fantastic way to promote your product or service to your customers.
Engages the Audience
Video content allows the viewer to digest the information in the simplest way possible. Video marketing draws a more emotional reaction compared to other methods used in marketing. You are able to tell a story that will both engage and educate your audience.
Easily Produced
Due to how much technology has advanced it means anyone can produce video content. Even if a small business does not have the best camera equipment on the market, it does not hinder you from still producing quality video content. You can even use your smartphones as most of them come equipped with 4K cameras, which, is more than good enough to make video content.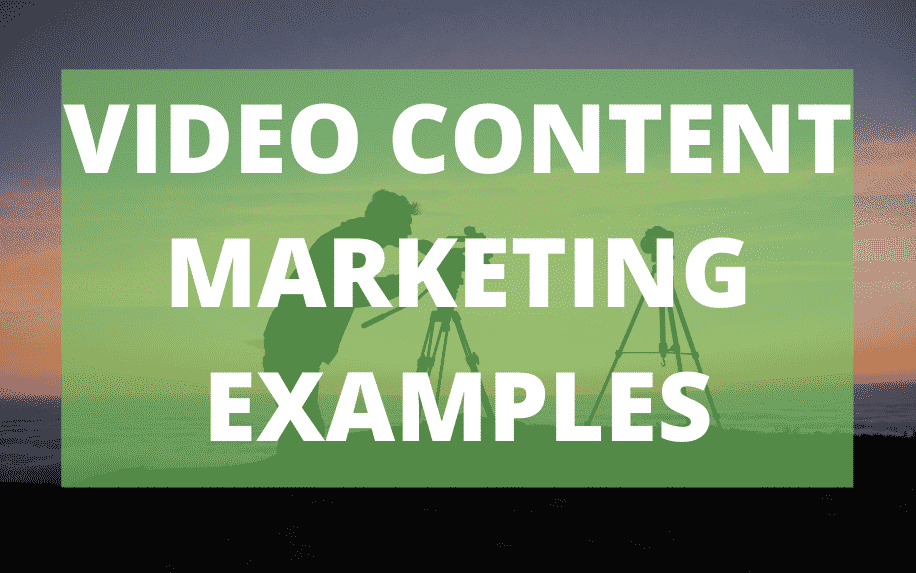 Cost-Effective
Some businesses may choose to hire a video production company to design video content, but another cost-effective method is to produce the content in-house. However, this may result in less quality. Smaller businesses may choose to produce their content as they do not have the resources that a bigger business would have.
SEO
Adding video marketing to your business will increase the traffic to your website or blogs. Many businesses have made their own YouTube and Vimeo channels so that they have somewhere to upload the videos they have produced. Having video content that is both engaging and educational goes a long way in improving the brand awareness of your business, and in turn, increasing the sales of your product or service.
It is vital that the video content you have produced gets seen by potential customers. When uploading a video to your YouTube channel, it is important to put keywords at the start of titles that are the most effective. Both YouTube and Google will recognise them as important when ranking the video, meaning they are more likely to appear when someone searches for that nature of the video.
Why Use Video Marketing?
Video marketing is something that will be around for a long time and will continue to grow. The video should be a major part of any business's marketing strategy as the possibilities are endless.
Here are a couple of recent statistics on the growing popularity of video.
In 2020, 81% of businesses used video marketing, which was an increase from 63% in 2019. (HubSpot)
6 out of 10 people would prefer to watch online video content rather than television. (Google)
78% of people watch online videos every week, and 55% view online videos every day. (HubSpot)
The statistics above show that there is a clear want for video content. It can be tough to know what kind of video content to produce for marketing. However, looking at examples of how businesses have implemented video marketing should be a good form of inspiration for your business.
Here is a number of innovative examples of video content marketing.
Video Content Marketing Examples
Nike Using Their Athletes
Something Nike does very well in their video marketing is using their athletes. Obviously, not every business has these global athletes to help boost their brand, but if a business is able to have someone to help promote them, it will go a long way in increasing their brand awareness.
The 'Speed Freak' campaign is a good example of Nike using a global star like Neymar to promote their Mercurial Vapor 'Speed Freak' footwear. If people see an athlete like Neymar, they are more likely to feel inspired to purchase the footwear.
Apple's AirPod Max Launch
Apple is one of the biggest businesses out there, so having effective video marketing is very important in promoting their new products.
In this video, Apple is presenting its AirPod Max. In the video, they clearly outline the clear benefits of the product and why a customer should purchase it.
Thanks to video, Apple is able to show what the product looks like.
It is not generally recommended to over-reliance on videos about your product as opposed to useful, conversational content to draw an audience into your community. However, a new Apple phone is a trending topic in and of itself. So the company feeds the debate by answering the questions people are asking.
Video Content Marketing Examples: Yoast's Simple Excellence
Another example of content that isn't flashy: Yoast's free online SEO course.
It sets out a simple goal and uses very straightforward video tutorials to keep viewers engaged with SEO and their brand.
An extra bonus: the videos tie in beautifully with a quiz and written content that the 'student' is then guided through in stages. Plus there are further paid courses for those who want a deeper dive.
By taking the Yoast course, you've gladly handed over a large slice of your time to spend with the company which is good for SEO.
A Content Agency Built Using Content
We aren't too modest to include our own content marketing expertise in this blog!
Why? Because we built our own company on content marketing. ProfileTree, as well as client work, boasts two in-house brands we use to support local business and demonstrate the power of video.
Our ConnollyCove brand celebrates the travel and tourism industry in Ireland while LearningMole provides expert education content by way of superb teaching videos to support parents.
We've achieved up to 1,000,000 views of individual ProfileTree-produced videos using the same simple, vital methods shown in all the examples above: quality, useful content with a very clear goal for the right audience.
Summary
If used correctly, video content marketing can be a great tool to help boost the brand awareness of your business. Hopefully looking at the examples above, it will allow you to gain some inspiration on how to begin your video marketing campaign.