Why take inspiration from some great video content marketing examples? Because video pros who have invested in their tried-and-tested approach know what creates the best results.
Also: their approach to video may surprise you.
Before putting budget into video, see our QUICK READ overview of some essential video content marketing examples.
Video Content Marketing Examples: Apple Breaks The Rules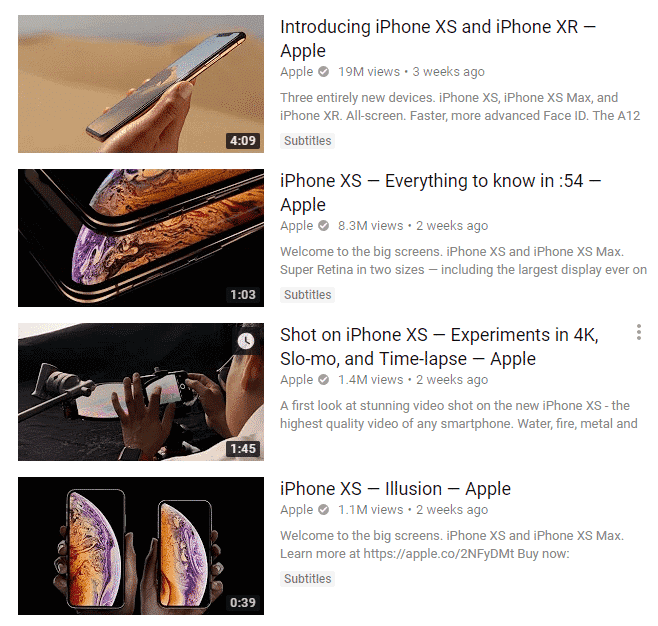 Here's an example of where a company very effectively goes against what would be our normal advice.
We wouldn't generally recommend an over-reliance on videos about your product as opposed to useful, conversational content to draw an audience into your community.
However, a new Apple phone is trending topic in and of itself. So the company feeds the debate by answering the questions people are asking.
Exceptionally high quality video content is, of course, used.
You'll also notice that Apple's main message isn't 'buy this phone'. It is 'here's the information you need to consider the product'.
A superb appreciation of online debate, exacting production standards and customer journey.
 Unmissable reading from ProfileTree… Top Social Media Sites | Understanding Google| Emoji Domains- Are they relevant? | WordPress SEO with Yoast: Ultimate Guide | Google Maps Features: Tips and Tricks | Types of Augmented Reality
Video Content Marketing Examples: Nike Takes A Stand
You'll probably be more than familiar with Nike's Colin Kaepernick campaign.
Their marketing work with Colin set the internet alight and – crucially – sparked a discussion well beyond their campaign. Both in the digital world and around office watercoolers worldwide.
The genius of their video content marketing comes by way of carefully selected, beautifully-made video content adding to the debate.
There's no 'buy our shoes', just a bold brand statement Nike calculated a majority of their audience would appreciate.
The results from a first-class concept, some sparing use of video and a global impact speak for themselves.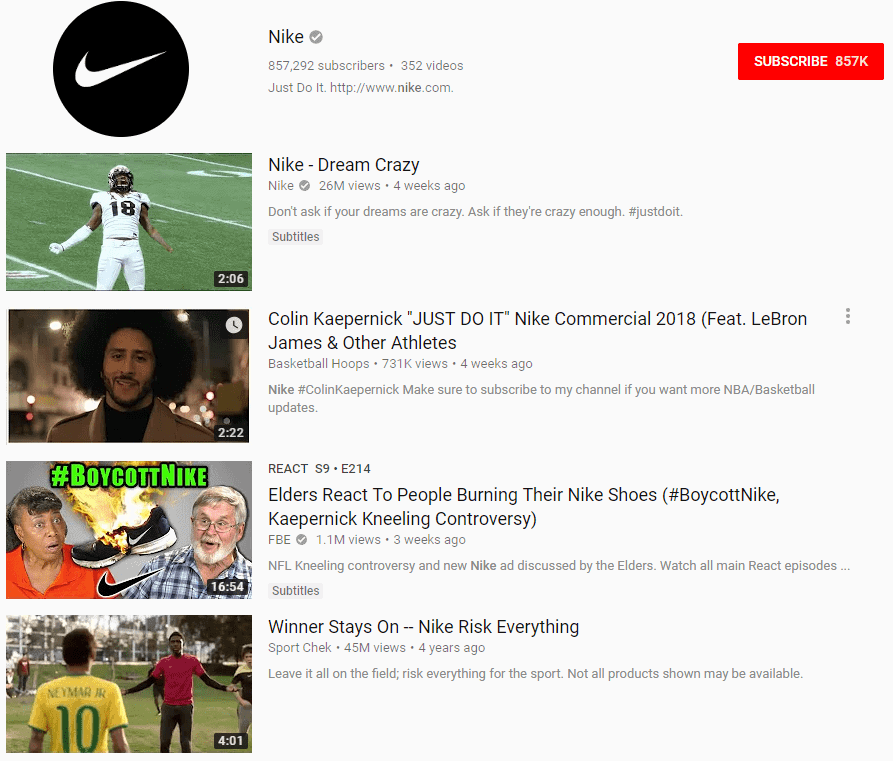 Video Content Marketing Examples: Moz Sets The Bar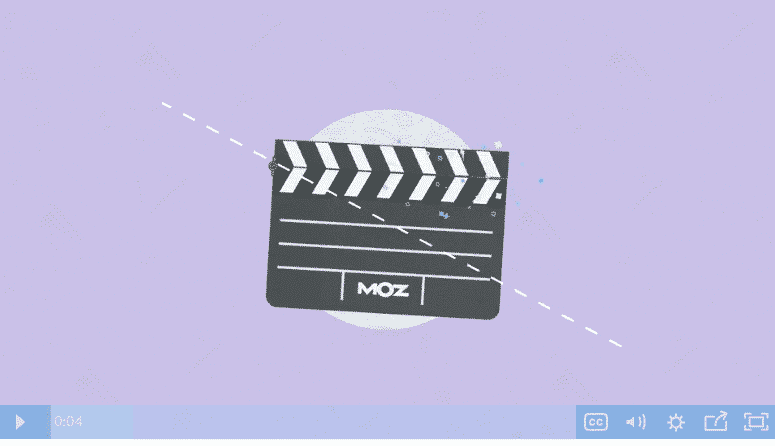 Why would Moz – a major SEO specialist – give free advice to the digital world every week?
Two reasons: to demonstrate great video marketing and to show expertise.
The company's 'Whiteboard Friday' is a staple for many professionals
And, again, the actual videos are excellent: simple, authoritative, consistent and most of all extremely helpful.
Find a niche, create a valuable asset and set high standards to replicate the Moz formula.
Video Content Marketing Examples: Yoast's Simple Excellence
Another example of content that isn't flashy:  Yoast's free online SEO course.
It sets out with a simple goal and uses very straightforward video tutorials to keep viewers engaged with SEO and their brand.
An extra bonus: the videos tie in beautifully with quiz and written content the 'student' is then guided through in stages. Plus there are further paid courses for those who want a deeper dive.
By taking the Yoast course, you've gladly handed over a large slice of your time to spent with the company.
Let's look at it another way: image creating a physical showroom where people want to spend time and talk to you as industry experts. Who will they turn to when they are ready to buy?
Unmissable reading from ProfileTree… What Can Irish Whiskey Teach About Brand?!  VERY Blunt Copywriting Tips | How Not To Choose A Digital Agency | SEO Explained…in Minutes | Hiring a Marketing Person 
Video Content Marketing Examples: A Content Agency Built Using Content

We aren't too modest to include our own content marketing expertise in this blog!
Why? Because we built our own company on content marketing. ProfileTree, as well as client work, boasts two in-house brands we use to support local business and demonstrate the power of video.
Our ConnollyCove brand celebrates the travel & tourism industry in Ireland while LearningMole provides expert education content by way of superb teaching videos to support parents.
We've achieved up to 1,000,000 views of individual ProfileTree-produced videos using the same simple, vital methods show in all the examples above: quality, useful content with a very clear goal for the right audience.
ProfileTree essentials: LinkedIn Posting Myths Tried & Tested | Why Rebrand? | Video Content Marketing Mistakes | Personal Branding for Cynics | Chatbot 101
Want to know how we can help turn content into results?
Drop us a hello! We'll tell you what makes us different