Why seek out the business intelligence tool available for your business? Well, business intelligence is a term which has grown in popularity particularly in the last decade. The goal here is basically to make smarter decisions for your company.
In this age of information, every business action leaves breadcrumbs of data behind.
How can you trace these breadcrumbs of data? And, is this data useful? When you collect and analyse the right data for your decision making, you'll be able to find numerous ways to cut costs and improve revenues.
Let's explore what using a free, or paid, business intelligence tool could mean for you.
But first, let's start with the basics.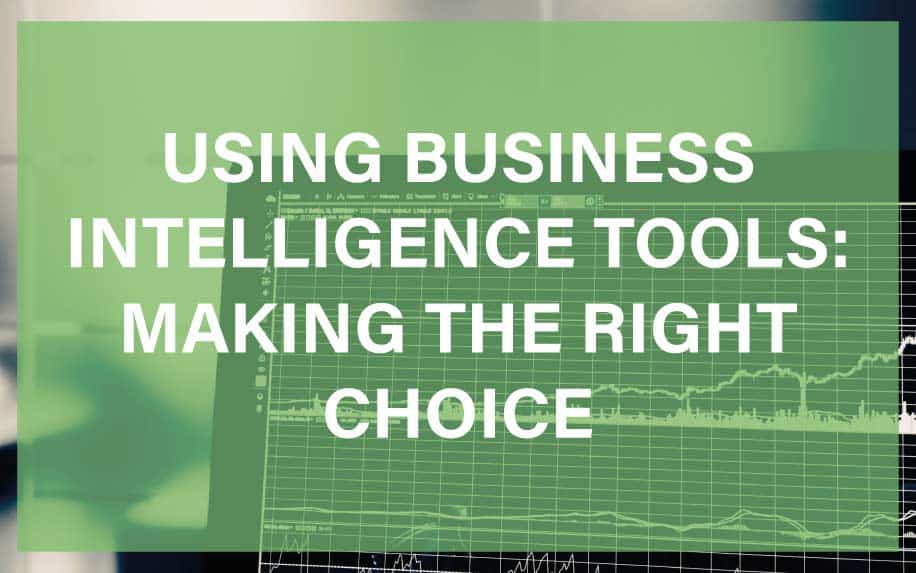 What is Business Intelligence?
Business intelligence (BI) is a technology-driven process for analysing data and presenting actionable information to help executives, managers and other corporate end users make informed business decisions.
This process involves technology solutions that go through several stages. It starts with internal and external data collection. Next, the data is organised and prepared for analysis.
The main step is analysing the data by observing trends and finding answers to business issues and inquiries. Finally, the last step is creating reports and comprehensible data visualisations to enable decision makers to find meaning and guidance in the information.
Business intelligence professionals are generally well-paid, as they are able to create actionable insights, which might have otherwise been missed. This helps all kinds of businesses to improve their efficiency and effectiveness.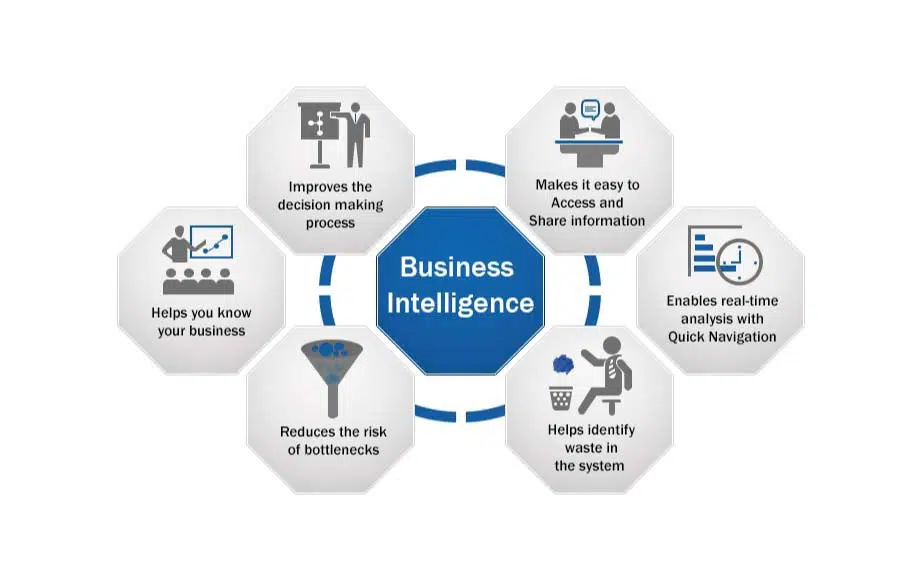 The Business Intelligence Data Cycle
There's a process, or a cycle, of business data that applies to any industry. Any information relevant to the business is recorded and saved, either as a hard copy or in digital form. As these files get older and therefore less relevant, they move to the archive.
In the past, archived data was of no importance.
On the contrary, businesses now realise that every bit of information matters. The analysis of historical, and also real-time, data is an empowering tool for managers, stakeholders, and front-line employees.
One obvious example of why you'd need historical data is to chart trends in demand for your products and services.
For example, say you noticed a dip in your organic traffic. Knowing that there are certain times of year when people simply don't look for your products will help you to determine if you have an SEO issue, or simply a drop in demand.
What Do the Best Business Intelligence Tools Do?
We'll look at the importance of essential business intelligence tools in detail shortly. For now, let's have a peek at such tools in general. For now, what are business intelligence tools actually used for?
Informing Decision Making with Business Intelligence
You may have stumbled upon words such as "dashboard" or "customer relationship management system (CRM System)" before. Essentially, this is where you store and manage all of your data relating to your customers.
These are all considered essential business intelligence tools. They are interwoven in every business to manage data related to different procedures.
These tools are used in all industries. However, they are particularly crucial in banking, retail, telecommunications, and service-based businesses.
In these industries, business intelligence tools are not luxuries. The daily workflow of all employees is dependent on the analysis and organisation of their database, as well as being able to update it.
This includes tracking trends in customer interactions, and comparing these with different static pieces of data, like demographics and audience segmentation.
Answering Questions
Essential business intelligence tools answer common questions such as:
Employees rely on the tools to gain insights about the history of transactions and respond to their customers based on the data generated. They also use these tools to maintain efficiency to be able to make the right decisions accordingly.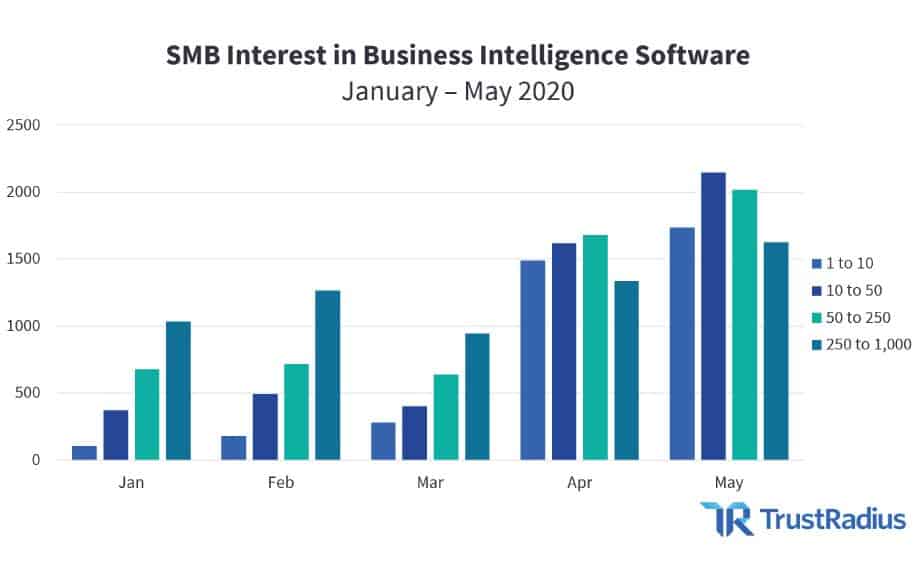 Types of Business Intelligence
Of course, there are a number of different categories of data which can be analysed with business intelligence tools. Here are the different areas where business intelligence is commonly used to inform decision making.
Strategic Business Intelligence
Strategic Business intelligence provides the base for forecasting, goal-setting, planning, and direction. This is the side of business intelligence concerned with analysing a predetermined history of data.
Strategic business intelligence is also concerned with data visualisations, a form of accessible reporting. Reports include charts, tables, graphs which explain opportunities, risks, and areas of improvement.
The goal here is to communicate key insights to decision makers in an easy to understand and digest format.
The process of strategic business intelligence includes:
Data collection,
Optimising data for analysis,
And seeking answers to business problems through identifying trends.
Operations Business Intelligence
Operational business intelligence is associated with the transactional or operational data source and is consistent with reporting data during organisational processes.
The focus of operational business intelligence is organising time-sensitive data and updating the entire database accordingly and instantaneously. Front line employees are often the ones who are highly dependent on operational essential business intelligence tools.
5 Benefits of Using Business Intelligence Tools
Leveraging business intelligence offers several concrete benefits. Better decision making is aimed at reducing costs, eliminating inefficiency, finding new streams of revenue, and ultimately growing your profits.
Here are five of the key ways you can achieve this.
1. Accelerating and Improve Decision Making
Data analysis is now an essential component of any business strategy. The decision-making process is much more complex than before. Gone are the days of most companies working with a small number of clients in their immediate community.
There's no place for random thinking in today's mass market.
A gut-feel approach is hard to defend in case things take a wrong turn. The systematic decision-making process also eliminates bias and decisions based on personal interests.
Therefore, the only way to make wise and profitable plans is to collect insights about the past and the present, to be able to predict the future. This has opened the way for managers and decision makers to adopt the data-driven approach.
2. Optimising the Internal Processes
Once again, the massive competitive market dictates its own rules. Nowadays, the trend across all industries is customised user experience. A customised user experience requires an optimal internal business process.
This means that waiting times should be minimal and all internal departments must be connected, sharing information. We've all talked to ten different people within a company, and had to explain our situation over and over again.
Customer touchpoints should be smooth as they can be. This can't happen without efficient internal business processes.
In order to achieve this, stakeholders must understand the weaknesses and threats to the business. They need to prepare crisis management plans and embed solutions to guarantee the ease of the business process.
That's when the data comes in handy.
Data provides insight into what kind of difficulties the business faced in the past, and how they can be avoided. Essential business intelligence tools also clarify the exact needs and pain points of the customers.
This information allows the company to improve their internal process and enhance customer experience.
3. Increasing Operational Efficiency
Operational efficiency is dependent on producing metrics that represent the company's internal performance. Operational business intelligence has turned many businesses into efficient and more profitable ventures.
For example, Key Performance Indicators (KPIs) are now implemented in most companies to translate a team's performance into numbers; and quantifiable data.
Knowing who your top performers are or identifying what a business team is suffering from, guides managers to make the right choices.
Therefore, knowing where a business succeeded and where it failed allows stakeholders to ensure the company is moving in the right direction.
4. Driving Revenue
A variety of business intelligence tools are often used in marketing, finance, and sales departments.
For sales and marketing departments, employees and stakeholders use essential business intelligence tools to keep track of customers' interaction, number of sales, and margin.
That empowers them to identify market demand and consider the right prices and promotions to maximise revenue. It also clarifies where they can expand in the market and drive new sales.
On the other hand, finance departments use business intelligence to track expenses. It enables them to find ways to cut down costs and increase profit.
5. Gaining a Competitive Advantage
Essential business intelligence tools help a business peek into competition. Analysis of data can demonstrate market share and what makes customers prefer competitor products. This is particularly useful in online marketing where data is easier to trace.
There are many software tools to track your competitors' online presence. Knowing what your competition is doing puts your business one step ahead.
See also: What Is Competitive Analysis?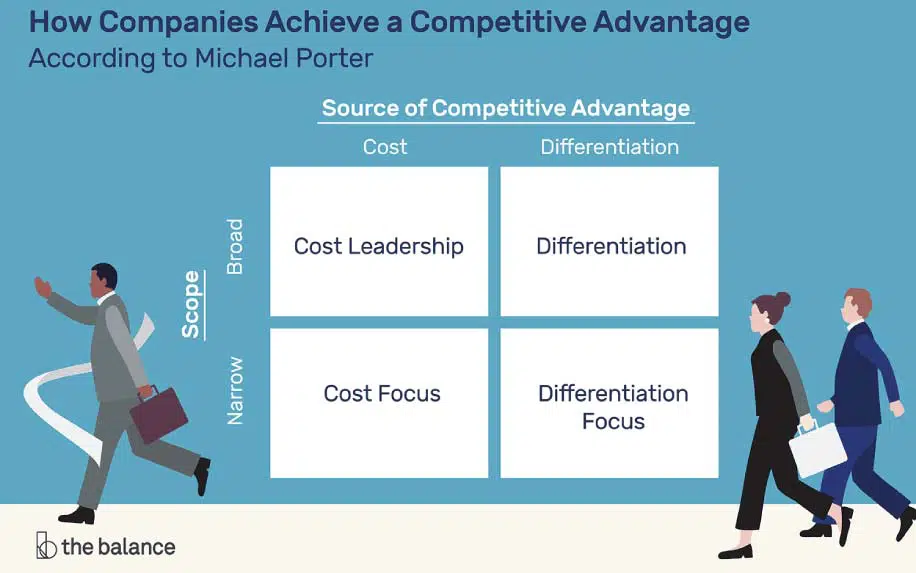 4 Types of Essential Business Intelligence Insights
Essentially, there are four kinds of insights which can be generated by business intelligence tools. These are:
Basic Querying,
Business Analysis,
Data Mining,
Scorecards and Dashboards.
Let's take a look at each of these in turn.
Basic Querying and Reporting
"Tell me what happened."
Basic querying and reporting are mostly traditional business questions. The user simply inquires by entering a question or a keyword to find data relevant to this query. The results are then displayed in an organised form; like a report.
Additionally, the user can make some modifications to the data and present it.
Basic querying and reporting are involved with two-dimensional data. The first dimension is the headings for the data columns. The second dimension is the actual data listed below those headings.
Business Analysis (OLAP)
"Tell me what happened and why."
While basic query and report involve two-dimensional data, business analysis deals with third-dimensional one. It doesn't stop at listing columns and headings. It extends to coordinate rows with columns and show the intersecting points.
OLAP stands for online analytical processing. It is the technology behind many business analysis applications. It covers powerful capabilities for unlimited report viewing, complex analytical calculations, and predictive "what if" scenarios.
This is particularly useful for budgeting and forecast planning.
The best example of a business analysis application is Microsoft Excel PivotTables.
Data Mining
"Tell me something interesting."
Data mining is the process of discovering patterns in large data sets. It's an area where statistics, machine learning, artificial intelligence, and database systems intersect. The patterns discovered establish relationships to solve business problems.
This allows enterprises to predict future trends and gives them interesting correlations between two, or more, pieces of information. For example, a retail business may realise that they sell more during the night than they do during the day.
Consequently, this could be a motive for reconsidering their working hours or offering promotions during the day to encourage more sales.
Web mining, a type of data mining used in customer relationship management, integrates information gathered by traditional data mining methods and techniques over the web. The goal is to understand customer behavior and evaluate how effective your website is.
Scorecards and Dashboards
"Tell me a lot of things, but don't make me work too hard."
A scorecard is a type of report that measures and compares performance against projections and goals. Scorecards are often associated with KPIs. KPIs are determined by the managers depending on the industry and department.
Meanwhile, a dashboard is made up of multiple reports that you can evaluate and compare against each other. Dashboards can be customisable and may include different views to different employees.
Common Pitfalls of Business Intelligence Projects
According to some studies, the majority of business intelligence projects fail. This turns your new toys into an expensive white elephant. Here are some of the most common reasons for business intelligence failure.
Lack of a Practical Implementation Framework
Deciding to use business intelligence tools in your business is a great step. However, without a clear goal and strategy in mind, your business will be a ship with no anchor.
Data can be overwhelming, therefore, not knowing the end goal of your business intelligence project will lead to failure to choose the right tool for your business. Even if you have the right tool, you won't know what to do with it.
Without the right framework, you're not really leveraging data. You're drowning in a sea of information.
Remember that essential business intelligence tools are an investment that must have a return, or else it would turn into a wasted resource. Small, agile, focused projects are less likely to eat up resources and goodwill. You need to know what you actually want to achieve.
So, focus on single goals and make sure they're appropriately resourced.
Uncertain Leadership
Not achieving clarity on who is heading the project is a major pitfall that organisations fall into. Business and IT leaders often clash over this one. Both departments have different goals and priorities, so it's best to have someone settle that battle.
So, the person in charge should have a solid understanding of business requirements and IT data experience. In fact, a small, agile team that consists of an IT data expert and a business executive could be a possible solution.
See also: Transformational Leadership
Poor Data Quality
Focusing on having the essential business intelligence tools shouldn't make us disregard this important fact. The important fact is that the function of the tool is to organise data and find beneficial insights in this data.
Therefore, if the data is irrelevant, incomplete, or questionable, business intelligence tools would be useless.
Should You Use Business Intelligence Tools?
Most of all, the best business intelligence tools could give your business a makeover. Experts recommend these tools particularly for a medium-sized or a larger company.
Managing data smoothly makes your internal business process faster and far more professional. It keeps everybody connected and helps you take proactive business decisions.
If you'd like help making better marketing decisions for your business, contact ProfileTree today.