Think about the last product, restaurant, or service provider that you searched for online. You probably visited their website or one of their social media accounts. But have you ever thought about what makes a company 'click' for you? What affects your decision on whether you want to use that service or purchase this product?
How Your Online Reputation Affects the Customer's Decision-Making Process
Our brains make decisions based on both logical and emotional motivations. Sometimes, it's very clear why customers choose one thing over another, and other times the lines are blurry. For instance, 95% of customers read online reviews before buying a product. Deciding on a product based on reviews and ratings – what people say about your business – is one factor of the decision-making process.
Meanwhile, customers may also choose a business because it aligns with their values, or because they like how the brand presents itself online. The visual and communication aspects also play a role in creating a relevance between the customer and the brand. Your entire online presence affects the way people perceive your brand before they even start doing business with you. That's what's known as the 'online perception of a brand' or its 'online reputation'.
What Is Online Reputation Management
Online reputation management is the process of managing and maintaining the public perception of a brand, business, or person online. It can include responding to negative comments, gaining positive reviews, and monitoring brand mentions, as well as ensuring all your online channels are delivering on their promise and running efficiently.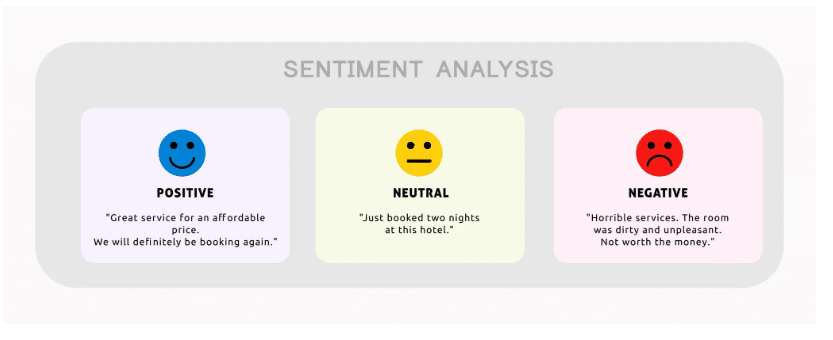 Online Reputation Management Services for Large, Medium, and Small Sized Businesses
Small and medium sized businesses may be hesitant to think of online reputation management services because they perceive it as 'too sophisticated'. But this is far from true. There're different approaches to online reputation management services depending on the size of your business.
Large businesses and corporations invest heavily in tools to monitor their brand mentions and run sentiment analysis on their social media platforms. A sentiment analysis tool is AI software that automatically analyses text data to help you quickly understand how customers feel about your brand, product, or service. Additionally, they invest in customer relationship management systems and chatbots, like HubSpot or Salesforce, and hire a large number of customer service agents to ensure that they are responding to customers promptly through their preferred channels.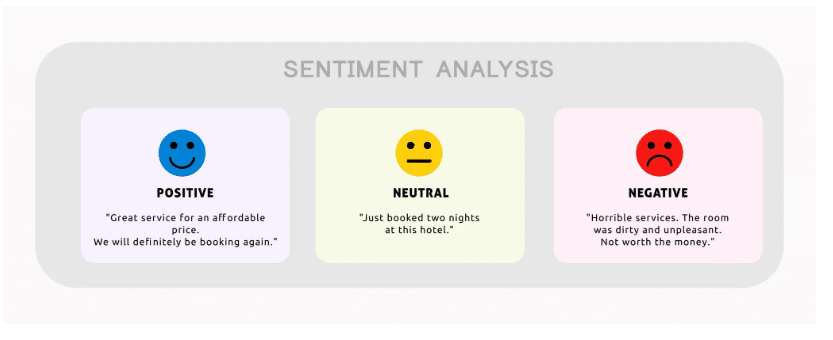 Meanwhile, small and medium sized companies should focus on the low hanging fruit and the quick wins to improve their online reputation.
Tips to Immediately Improve Your Online Reputation as an SME
Focus on Directories and Customer Reviews
First and foremost, ensure your business is listed on relevant online directories, and that the information is consistent and updated.
The next thing is to encourage satisfied customers to leave positive reviews on platforms like Google My Business, Yelp, and Trustpilot. Offering incentives to your customers like a small discount or something for free is a great way to give them a stronger motivation to do it. You'd be surprised to know that sometimes happy customers are happy to share their experience online, and all you need to do is just mention it to them.
If you run an online business, like an ecommerce website, or your service is entirely digital, then sending an email right after the customer has received their product can work wonders. A link to the reviews section with a short Thank You note and – voilà.
Be Responsive and Engaged
The second tactic is to respond promptly and professionally to both positive and negative reviews, showcasing your commitment to customer satisfaction. Now, we know that negative reviews are something that all businesses dread. However, our advice is to capitalise on them to show that you're sincerely keen on listening to your customers and improving the customer experience. Ignoring, removing – or even worse – replying in a defensive way is not the right way to go about negative reviews.
Ensure a Smooth and Easy Digital Experience
The third tactic is to always ensure your website user experience is smooth and your social media profiles are user-friendly and up-to-date. You must also engage with your audience regularly with quality content. You may consider setting up Google Alerts for your business name to monitor mentions, allowing you to address any concerns swiftly. These small actions can yield significant results in shaping the online perception of your brand.
Tackling Negative Feedback: The Role of Online Reputation Repair
If you're already starting with a negative online reputation, do not despair. You can still turn this into a success story. Instead of being defensive, acknowledge the feedback, express genuine concern, and assure the reviewer of steps taken or to be taken to address the issue. Such responses not only work towards appeasing the frustrated customer but also show potential clients that the business values feedback and is committed to continuous improvement.
Beyond reactive measures, proactively soliciting reviews from satisfied customers can help dilute the impact of negative ones. On top of that, engaging in consistent content marketing, sharing positive stories, testimonials, and achievements, can steadily build a resilient online image.
Finally, investing in regular online reputation audits, training staff in customer relations, and possibly collaborating with reputation management experts can further solidify a positive digital presence, turning potential setbacks into opportunities for growth and trust-building.
Online Reputation Management Agency
With our finger on the pulse of ever-evolving digital trends and platform algorithms, ProfileTree can pivot strategies in real-time, ensuring SMBs remain agile and positively perceived in the dynamic digital landscape. As digital experts, we have a wealth of experience managing the online reputation of our clients – on bigger and smaller scales. We would like to begin by conducting a comprehensive digital audit to identify areas of concern and potential opportunities for you.
Leveraging our sophisticated tools, we can track mentions, reviews, and feedback, enabling timely responses and mitigation strategies for your online platforms. Moreover, we bring in-depth expertise in curating engaging content, enhancing SEO, and managing social media campaigns to shift and boost the brand's image. We can also facilitate positive reviews, address negative feedback with tact, and even implement reputation defence strategies against misleading or harmful content.