Our CEO Ciaran Connolly sat down for a Zoom chat with Jon Howell, Founder of high-profile aviation events company AviaDev. AviaDev – short for 'aviation develop' – is an African aviation events company. It is known best for hosting a leading air service development conference for industry specialists to connect, inform, network and strategise. In Africa, the aviation industry supports
7.7 million jobs
and $63 billion in African economic activity. For the last four years, AviaDev has focused on bringing the industry together to develop relationships and strengthen the future of the industry. Check out our ProfileTree TV interview with Jon below and read on to learn more.
The Journey of AviaDev
In the interview, Jon talks us through his journey of bringing AviaDev to life. Four years ago, the Manchester-born entrepreneur saw a special gap in the market – and decided to take action. "I graduated about 15 years ago from Newcastle University with a marketing and management degree. I spent time living abroad doing various tourism jobs. "I came back to the UK in 2012 and fell into an events company that happened to work in aviation, and caught the bug as my family was heavily involved in the aviation industry. "From there, I've developed the concept." Catching the aviation bug was no overstatement. Throughout his time building AviaDev, avid networker Jon has also built key relationships with some of the biggest industry-leading names in aviation. One of them being event sponsor Embraer, the world's third-largest commercial jet builder, who specially designed a plane to promote AviaDev.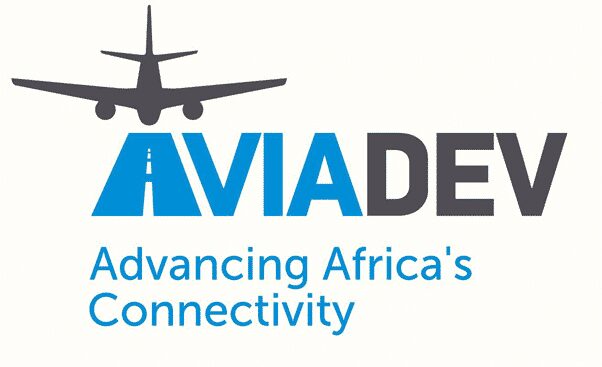 What AviaDev Involves
AviaDev is an annual event that takes place in different parts of Africa – however industry professionals travel from across the globe to attend. When discussing the groundbreaking event AviaDev proudly offers within their sector, Jon explains how it is delivered. "Once a year we bring the stakeholders in the industry together. "This year's event in Cape Town will be our fourth African event, the first two were in Rwanda and last year we were also in Cape Town. "We provide a platform for the airports, airlines and tourism authorities to talk together about how to develop air services. "The format of the day is that we start in the morning with a conference. We'll talk about the industry and what's happening day-to-day and then in the afternoon we move into one-to-one meeting sessions. "In the evening, we have networking receptions, wine tasting and music and all that sort of stuff. "The idea is that it's all about building relationships supported by an ecosystem of content through the year as well."
The Only Way Is Up for AviaDev
From its conception, AviaDev has only grown in popularity across the industry. However, despite the event's increasing demand, AviaDev Founder adds that the event is deliberately kept to a specific size and level to keep the event as compact and valuable as possible. "This year, we're expecting probably about 250 delegates, so we keep it quite niche but high-level. So it's CEOs of airlines, heads of civil aviation authorities and airports and then the ecosystem that surrounds that, so we have people like Embraer, ATR, Bombardier, Airbus, Boeing and those kind of companies. "Then all of the infrastructure as well, so the guys who sell the engines on the aircraft and the people who sell the data products." Off the back of the Africa event's success, AviaDev have now branched out into organising an event in Europe, with the first event being held in Vienna, Austria.
Marketing in the Aviation Industry
No business can succeed without a
marketing strategy
– especially when you are trying to connect on a global scale. For AviaDev in terms of
digital strategies
, LinkedIn and
content marketing
have played a major part in how Jon has boosted his company's network. "When I started the business four years ago I had very few resources. "To run an event on a different continent, you aren't going to be able to just nip over there to talk to people, so I was looking for a solution that would allow me to engage. More than that, when I started to search for content around the African aviation market there wasn't anything. "So I saw an opportunity to fill that void. I was looking for it, so there must be other people looking for it. "I also used to invest an hour, or an hour and a half, every day prospecting for people who would be interesting to have in my network and now my network is very valuable to sponsors. "The business works, but it takes a heck of a long time is probably the honest truth." From initiating the idea only four years ago – AviaDev has come a long way. From dedicated digital networking to creating specialist content, Jon now has two major industry events under AviaDev's wing. One in Africa and the other in Europe. This not only proves how a niche market can become a soaring success, but how an industry can unite from across the globe to focus on the future. To discover more insights from Jon, including examples of successful aviation sector marketing, you can watch our full Business Leaders interview. You can also find out more about upcoming events at
AviaDev
. We hope you enjoy!
Become a Part of Our Business Leaders Series
Interested in featuring on our Business Leaders series? In our acclaimed series, we share amazing advice, tips and stories from business owners, managers and senior leaders. From growing your business to looking after your staff, new industry insights and innovative ideas – we cover everything to inspire professionals across all sectors. If you want to become a part of it, simply
drop us a message
.