If you build it, they will come.
That's the ethos behind the Saudi Arabia League Football (aka the Saudi Pro League). They have essentially turned an otherwise unnoticed league into the talk of global discussions and how exactly? By tempting the best talent in European football with astronomical wages that dwarf their European club salary.
With players like Gabri Veiga being offered 50 times their previous wage, it's obvious to see why it's such a lucrative opportunity for promising players. Although arguably it was Ronaldo who held the door open, whilst Saudi Pro League Clubs pitched offers that outbid any humble attempts from European leagues.
Table of Contents
Saudi Arabia League Football Transfer List
Check out this table below – we've listed some player transfers that we think are worth highlighting.
It's pretty shocking when you compare the numbers and pretty apparent that Saudi Arabia League Football is attempting to put itself on the global stage – with a new season of famous and promising players to make it a reality.
How Much Did Saudi Arabia League Football Spend?
Saudi Pro League clubs had spent a whopping $950M this recent transfer season, according to ESPN. It's an enormous display of wealth and sets the precedent for what's to come from the Saudi Pro League.
Yassine Bounou
Yassine Bounou joined Sevilla in 2019 before securing a permanent contract with the club in 2020. As of August 2023, he now plays in the Saudi Pro League as the goalkeeper of AI-Hilal and has made headlines as the most expensive goalkeeper in Moroccan history.
Aleksandar Mitrović
When playing for Fulham, Mitrović scored 43 goals in 44 appearances, breaking the record for most goals scored in a single season of the Championship. He has now committed to a five-year contract with Al Hilal, as their striker.
Otavio
Gaining more than triple his salary at FC Porto, who could blame the Portuguese player for seizing the opportunity to play as a midfielder at Al Nassr? He is reportedly the most expensive Portuguese player ever sold.
Aymeric Laporte
Laporte's move to Al Nassr is yet another example of the financial power the Saudi Arabia League football has. This three-year contract will see him raise the profile of the league and help bring it to a global audience.
Neymar Jr
This deal was probably among the biggest demonstrations of the power and wealth of the Saudi Arabia League Football. Banking Neymar Jr., who could arguably be considered to be one of the best players in the world, has definitely secured a wider and more globalised audience – and pointed out that teams like AI Hilal are not afraid to splash out on big players.
Fabinho
The difference in the salaries of European-based football vs. Saudi Arabia-based football is undeniably in different ballparks. Fabinho is set to earn almost four times as much as his previous salary, a tempting offer that many could not resist.
Sergej Milinkovic-Savic
Another lucrative deal put on the table by Al-Hilal (6 times his previous salary) and honestly, who could blame the midfielder? It is becoming more and more common to see top talent in the European league take deals like this and make the switch to the Saudi Pro League.
Gabri Veiga
Despite only being 21 years old, this move to Al-Ahli is a beneficial one for Veiga. The increase in his salary is a very generous offer and it still allows opportunities for him to grow alongside the popularity of Saudi football.
Christiano Ronaldo
Following the fallout between Christiano Ronaldo and Manchester United, the former player decided to secure a two-and-a-half-year contract with the Saudi Arabia football team, AI Nassr. Arguably, this move set the precedent for others to follow.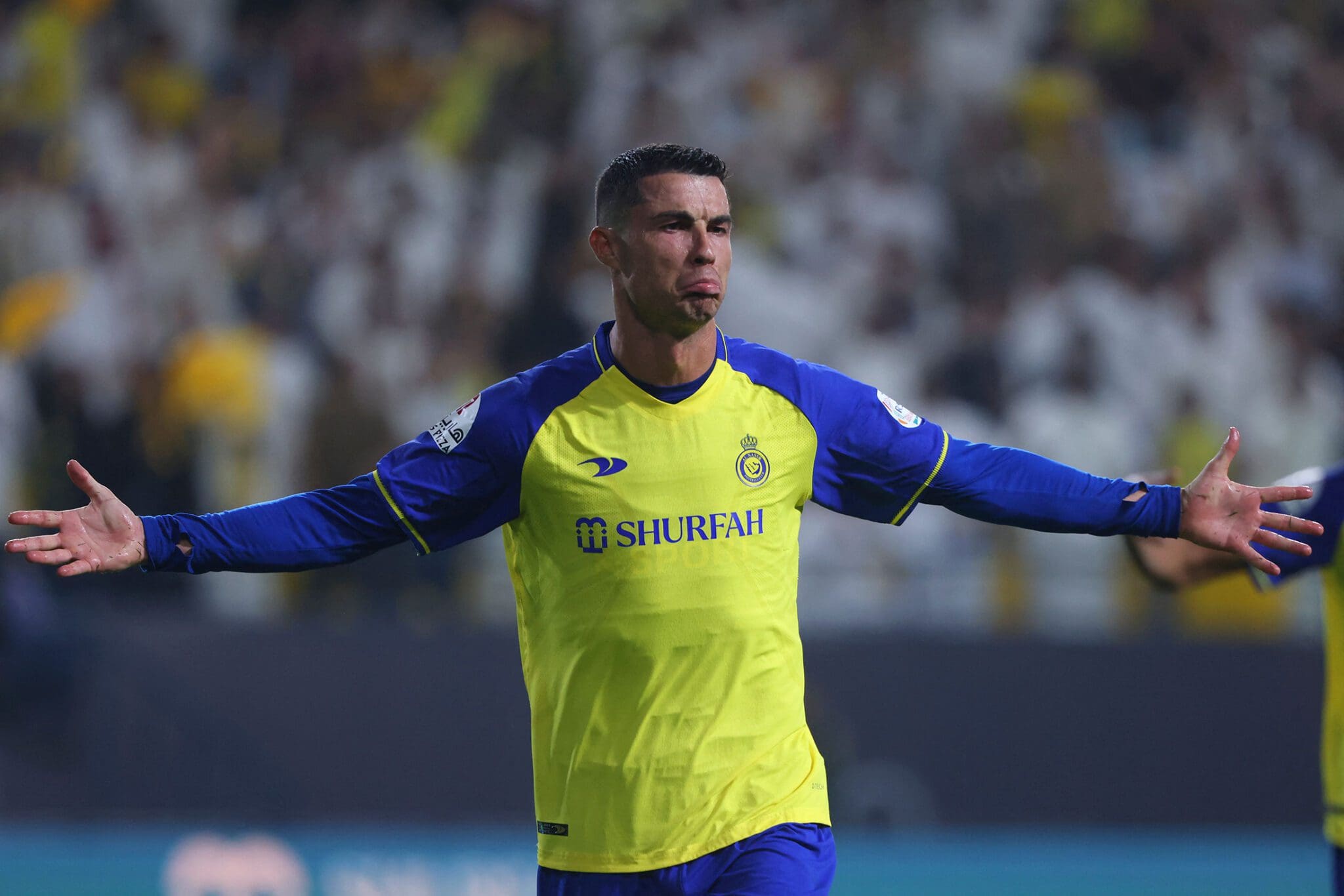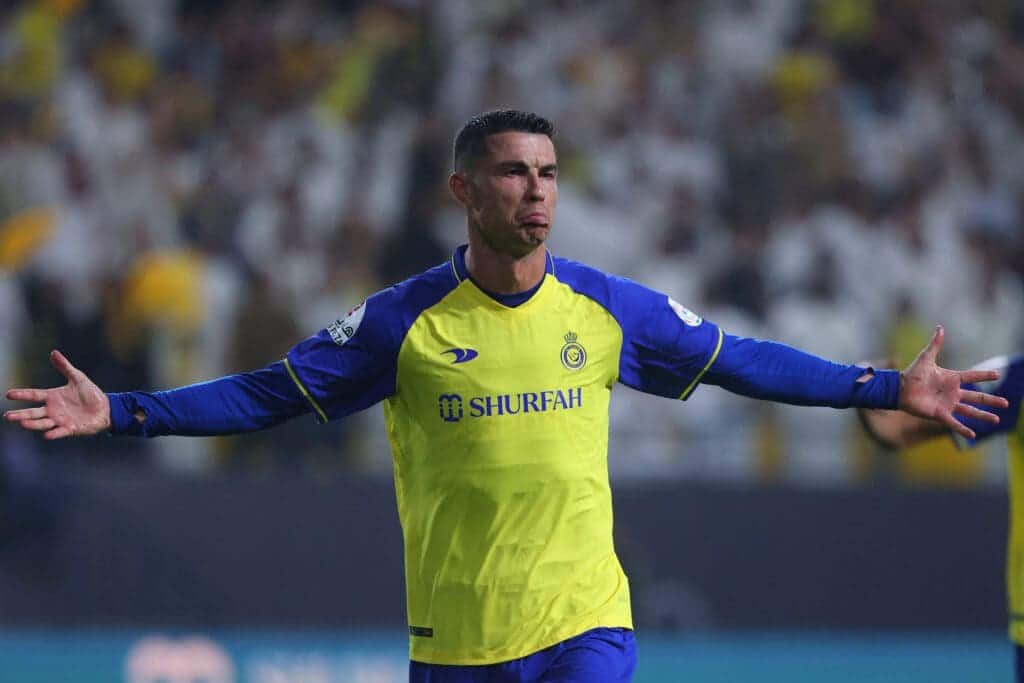 A Look at Saudi Arabia Football Teams
So who are the Saudi Arabia football clubs that are poaching the best players from the European Leagues? Take a look below and see who's been signed to join across the water.
Al-Nassr
Al-Nassr is one of the most decorated clubs in the Saudi Arabia League. They have collected the Pro League title 9 times, the Crown Prince Cup 11 times, and the Saudi Super Cup 6 times.
However, they have never won the AFC Champions League. The signing of Ronaldo appears to be an indication of the club's intention to take this title and cement its status as one of the best-ranking clubs in Saudi Arabia League football.
Al-Hilal
Al-Hilal is among the best Saudi Arabian football clubs, boasting 66 official trophies. They hold the record for the most continental trophies in Asia and have won the Saudi Professional League title a record 18 times. Internationally, they have grabbed the AFC Champions League in 1991, 2000, 2019, and 2021.
They have had some significant signings for the 2023-24 season, including
Neymar Jr, Kalidou Koulibaly, Rúben Neves and Malcom. Arguably, they are a club with great potential this season.
Al-Ahli
Al-Ahli is one of the oldest clubs in Saudi Arabia football. They have a long-standing rivalry with Al-Ittihad, so we can expect to see the likes of Fabinho attempting to score against the newly recruited Gabri Veiga.
The club has taken 13 King Cups and 40 Saudi Professional League titles over the years, cementing its position as one of the best teams in Saudi football. We can expect to see amazing performances for the season to come.
Al-Ettifaq
Al-Ettifaq is another Saudi Arabian club with a long-standing history in the league, however, they have yet to achieve similar success to their rivals listed above. Although with new recruits such as Jordan Henderson, the club is ready to state its presence on the global stage.
Al-Ittihad
Al-Ittihad is another Saudi Arabian club that stands in line with the best clubs. The club is owned by Saudi Prince Abdullah bin Musa'ad who is heavily involved and has invested significantly in players. The club's biggest rivals are Al-Ahli and Al-Hilal and with recent signings such as Fabinho for £40M in transfer fees, the club has shown it's ability to spend big.
Where to Watch Saudi Arabia League Football?
The Saudi Pro League have launched an impressive business strategy and after securing a €500,000 broadcast contract with DAZN, the UK, Germany and Austria will broadcast up to three live matches per week.
A Remarkable Business Move
Credit where credit is due, Saudi Arabia Football League has managed to make itself the talking point of global discussions. Both for the exuberant display of wealth and for the line of the newest recruits to join the Saudi league.
If you build it they will come, it's one of the oldest sayings in business but never truer than now given the direction global football is going in and the impact of the Saudi Arabia League.
SEE ALSO: How to do Business Internationally | International Markets | Global Events Affecting Business Strategies.