There's an app for everything these days, but there's a reason for it. Apps create convenient solutions to problems we didn't even know existed – but where do these entrepreneurs get their innovative ideas from?
In our recent Business Leaders episode, discover how a Dublin business owner has used innovation and app development to build a unique service designed to revolutionise the food delivery market.
Our host Ciaran Connolly speaks to Conor McCarthy, Creator of Flipdish, who explains the thinking behind his app, entrepreneurship and innovation.
Watch the full interview below, or read on for the highlights.
Flipdish: The Concept
As with many entrepreneurs, when a problem arises – their aim is to solve it.
Conor began by outlining how the concept behind Flipdish came to light: "Initially it came about for purely selfish reasons. I was trying to order food online, maybe four or five years ago, using one of the big portals.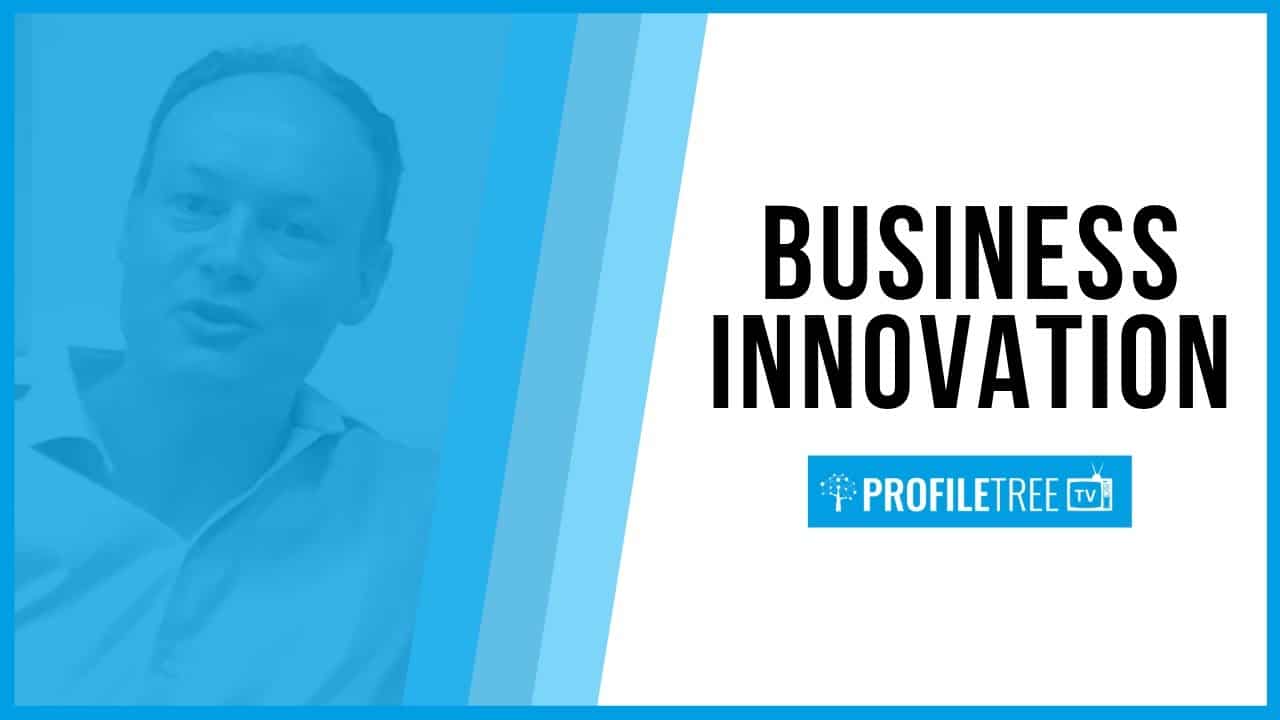 "I was really frustrated with the experience. I'd signed up the week before and placed an order for a takeaway. I was doing the same again, but I had to reset my password and wait for those emails to come through.
"Also, although I paid with my credit card the week before, I had to enter my card details again. It took seven or eight minutes to place the order and was a real pain."
After comparing his experience to other apps on the market, he realised the food delivery industry was severely lacking in innovation when it came to apps.
"The same evening, I ordered a taxi with Halo, it was such a stark contrast between the difficulty of ordering the food online."
"It seemed like there was no progression in this market. I just thought nothing was getting better. It really annoyed me as it could be so much better."
So, Conor ventured to do just that. With enhanced usability at the forefront of his mind, he began his market research, which led to the creation of Flipdish.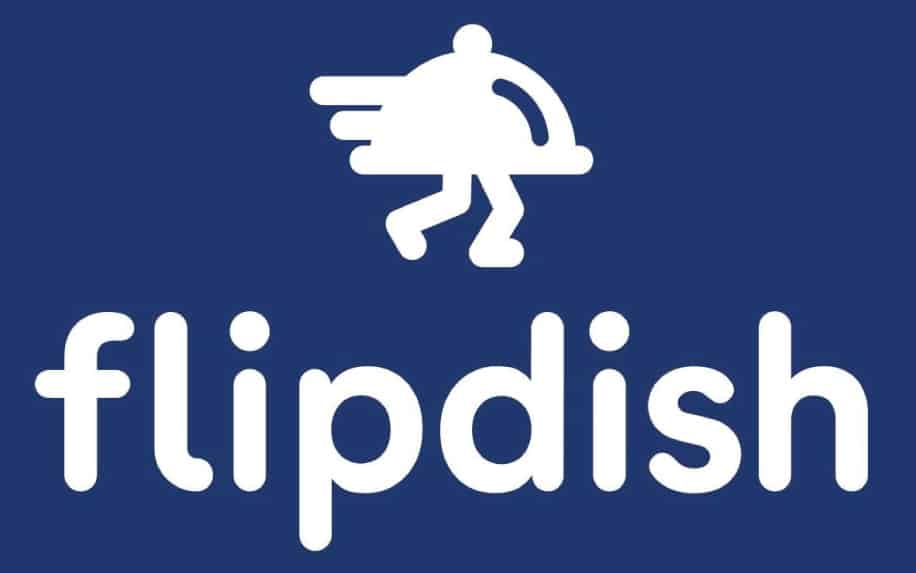 User Experience USP
After identifying the app's unique selling point of usability and user experience,
Conor tried to work out how he could best solve the problem.
"Initially I set out to create a portal which would list all the takeaways in the country.
People could then place an order, except with the main focus being on user experience."
Conor then started to think about time. Including how many pages and taps it would take to meet users' needs, as well as what information was both necessary and redundant to the process.
"I spent a lot of time thinking about the minimum number of taps between opening the app and placing the order."
By using more accurate location information for the user, Conor and his team removed the possibility of orders being cancelled due to a customer being outside of a delivery zone.
Basing the system on a mobile phone number instead of both a mobile number and email address meant "one more thing gone". As delivery drivers only need your mobile number, this was used as the primary login method.
The end product was an app Conor could use to move his business to the next stage.
"In the end, we created an app that enabled a new customer to register and place an order in under 20 seconds."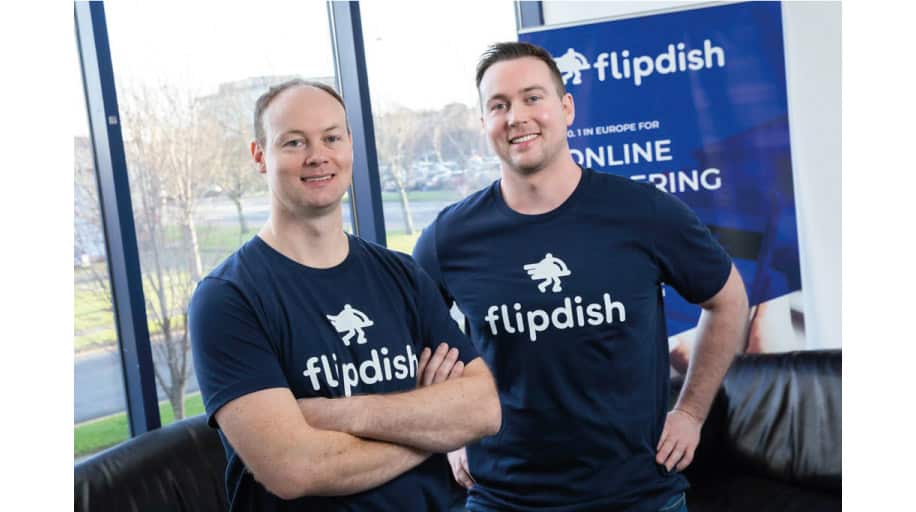 The Restaurant's Solution: Flipdish Disrupts the Market
From this stage, Conor and his brother James took to the streets of Dublin to gauge interest for their prototype.
"My brother James got involved, and we started going around all the restaurants in Dublin, trying to sign them up to this app.
"But they told us they didn't want another aggregator. They told us about all the problems they had with food portals which I had no idea about. They felt they were sending their customers to a place where all their competitors are listed, and could potentially lose that order altogether.
"If they did get the order, they were being charged 13% plus card fees, which is maybe half their margin. They couldn't send emails or do push notifications and it wasn't their logo on customer's phones.
"What they really wanted was their own customised app with their brand and website featured. They would have a much closer relationship with the customer and could have their own offers with their own loyalty systems."
After discovering these hardships that restaurants aplenty were facing – it seemed evident to Conor and James that they needed to refocus their strategy.
"After 20 or 30 restaurants came back with the same story, we pivoted and built a platform where it would be as easy as possible for these restaurants to get set-up online."
Flipdish's Success
Three years ago, the Flipdish portal was launched in Dublin as an online ordering system for restaurants, giving them the chance to create their own branded food ordering website in minutes.
With a focus on usability and giving restaurants back their power and control over their brand – Flipdish has seen a steady success rate.
Conor says the initial launch was "reasonably well received".
"We've now signed up over 1,000 stores now, across Ireland and Europe.
"It was interesting how what we thought people wanted was completely different to what turned out to be useful."
With an impressive client list, including food giants like Subway, Flipdish has well and truly disrupted the market by giving restaurants their brand back, rather than being facelessly listed on an aggregator site.
As Conor emphasises, the food ordering industry was highly focused on consumers, but not really restaurants.
"Big portals were a really easy option for restaurants. That's all the consumers wanted, to order online. They believed these portals would bring them loads of business, but that's not how it worked.
"It was definitely more consumer-focused, yet restaurants were losing that relationship with consumers.
"But the restaurant has the brand and the power. The customer wants their food. As long as they can order from them in a nice and easy way, then they will."
To find out more about Conor's story with Flipdish, entrepreneurship, innovation and app development, check out our full Business Leaders interview.
If you want to learn more about Flipdish and how it can help your business – you can find the app via its website.
Become a Part of Our Business Leaders Series
Interested in being part of our Business Leaders series? In our acclaimed YouTube series, we chat to business people who are thriving in their industry, and ask them for useful tips, advice and insights.
If you think you would be a great fit for our series, please drop us a message.