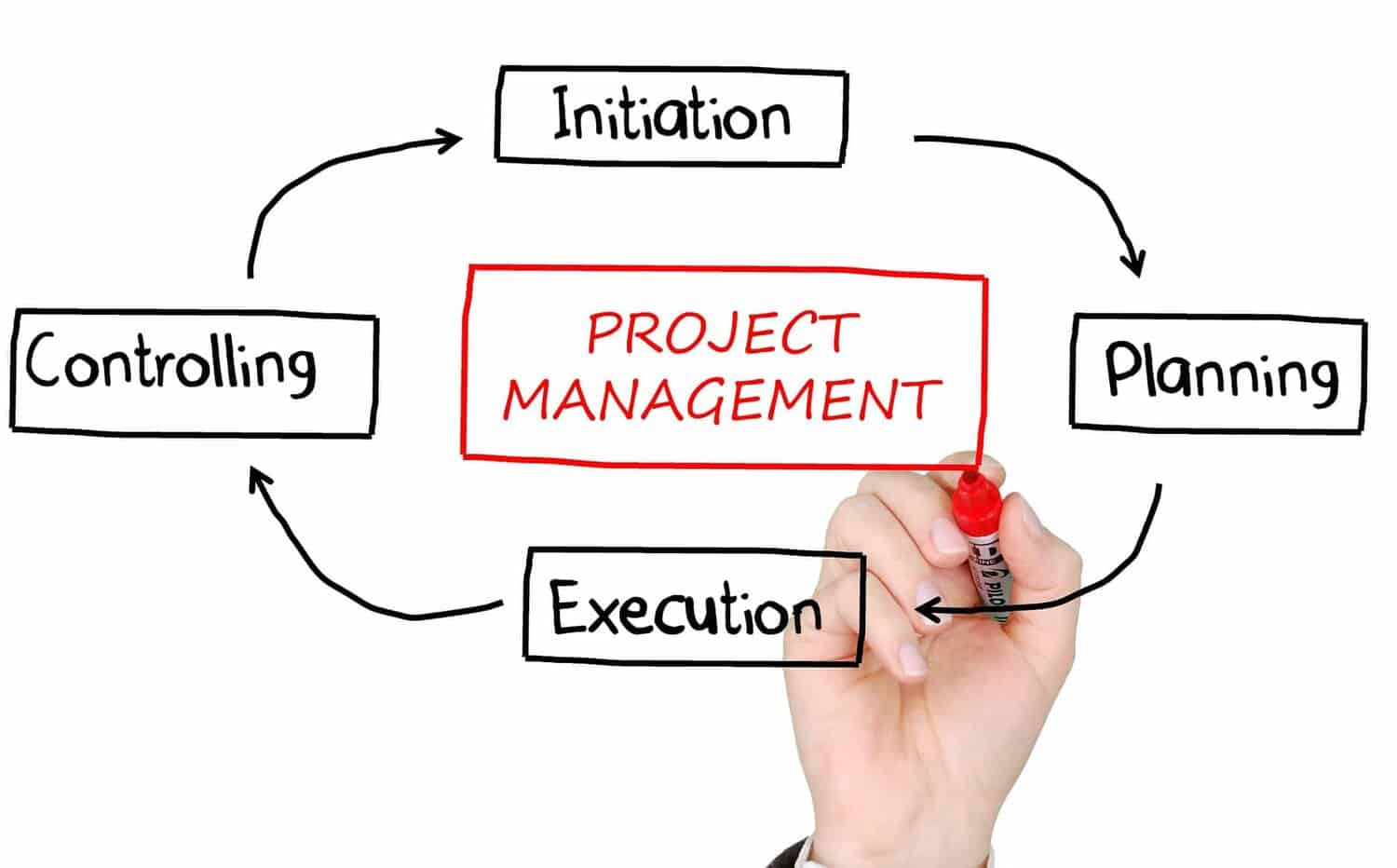 Project management training has never been handier for your career path. It is one of the areas of expertise companies commonly seek, and you could even find that demand isn't meeting supply: an opportunity for you.
Organizations run projects in order to achieve their strategic goals. These projects include everything from market expansion to the introduction of a new product and even crisis management after a major challenge (just ask KFC in the UK!).
Maintaining an up to date training in different areas of your business is important as the business world as well as the technology associated with your business evolves. As there are a variety of areas of expertise needed for each of these types of projects, project management is a constant area of skill required in all of them.
That means that the existence of competent project managers is crucial to achieving an organisation's goals, despite their industry.
What is Project Management?
The first question you may have if you are new to this area of business is, what is project management?
The straight forward project management definition is the practice of initiating, planning, executing, controlling, and completing work from a team within a business to achieve specific goals set. In project management, teams and project managers are expected to meet specific success criteria within time constraints set on a project. There are a variety of project management software options as well as project management tools that can be used by a business to support their projects and completing them successfully.
What Does Project Management Entail?
A professional project manager needs to have enough knowledge and experience to be able to wisely exploit the resources and tools allocated to the project. As simple as that might sound, the project management process is quite complex.
That's why project management training has become essential for making it to that position in any big organization. In earlier years, you would land a job as a project manager solely by experience and seniority. But things have changed drastically in the business world. That is no longer the case and project management courses have become increasingly popular.
Project management is now more of a science than a craft, and people spend big effort into learning that science properly.
The Process of Project Management
Project management training aims at preparing the person for handling all five steps of the project management process. These five project management steps are:
This step, as clear from its name, is the first step in the process of project management. With project management training, future managers should be prepared for how to create a project and set it in place. The initiation step entails setting a general compass for the project to follow. This includes the project's final objectives, as well as the methods and project management techniques the team will adopt.
Here is where the detailed tactics that the project manager and the team will be using to achieve the pre-set objectives are decided upon. This is an important element of project management skills to improve as the details you need to consider during planning can make or break a project. In planning, a project manager needs to incorporate everything from the time needed to complete each element of the project to team members needed throughout the project.
Once the planning of the project has been confirmed and set in place, this is the step where the project manager implements the plan and tasks begin. During this stage, it is essential that high-quality maintenance is carried out to ensure no mistakes or delays will affect the success of the project.
Project managers usually bear a major part of the burden in this step. That is where they monitor, evaluate, and take corrective action if necessary. This could be, for example in construction project management, if there is a delay in the delivery of building materials which could delay the project.
This is the final phase of any project, and it is where the evaluation takes place. That is where a project manager needs a sharp eye for detail to gather information and highlight what worked well and where there were weaknesses within the project. This information will be used to report back to management and to improve future project planning and project management.
Project management training intends to install all of these skills into the mind of a future project manager. By the time one has successfully passed a project management training program, they are fully qualified to systematically handle each and every phase we mentioned above.
Skills You Acquire after a Project Management Training Program
Among the most essential project management skills for any competent manager are risk management skills. That is a set of skills that no practical experience can teach in the systematic manner a full project management training does. You might be curious to why this is and the answer would be that risk management primarily entails mastery of research, analytical abilities, and the concept of educated decision-making.
These are all skills that rarely come from practical experience alone. You need to support them with an educational background with project management qualifications.
Another set of skills anyone can acquire from a proper project management training course are planning, execution, monitoring, and evaluation.
Basically, each of the phases mentioned includes its own set of skills to support it, and project management courses not only teach you these skills, but they also teach you how to practically combine them. These are but a few of the business skills that project management training has to offer you.
So are there any recommended project management courses?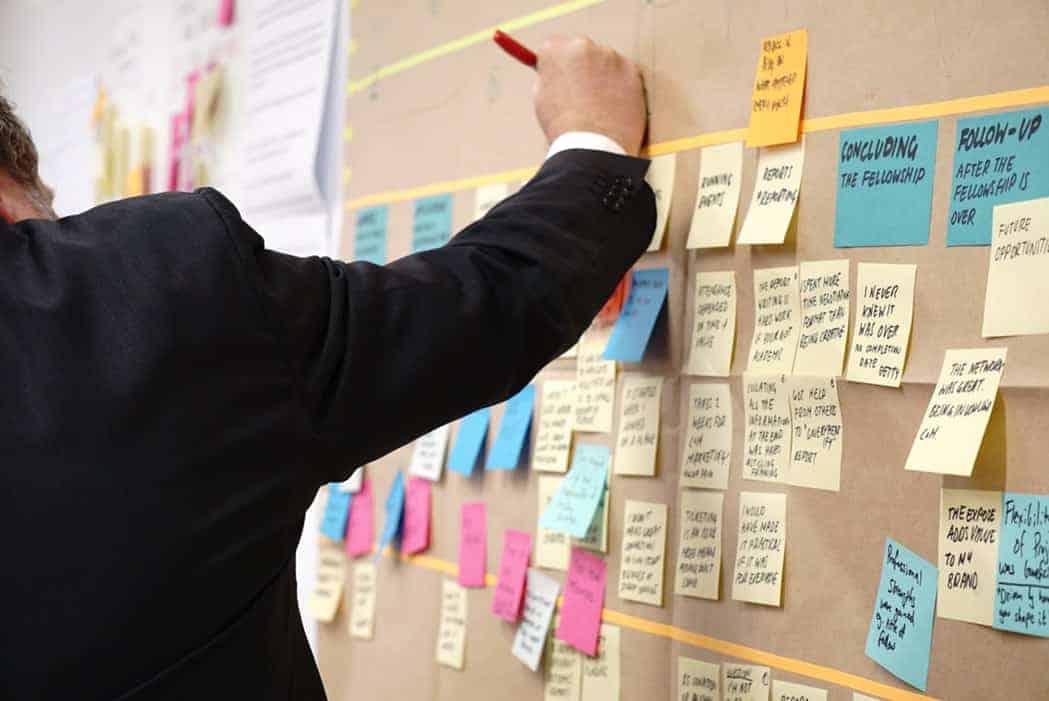 Popular Online Project Management Training Courses
BrainSensei
This course qualifies you to pass the PMP test.  This project management course is somewhat intensive, but that is without rushing through topics. The course is just smoothly designed to take you on a fast-paced yet comprehensive journey through the concepts and techniques central to project management. It is pretty fun, too. You would expect project management training to be a set of tedious lectures, but this one is actually far from the case.
This course is given through a series of animated stories.
Another good feature in this course is that you get to evaluate yourself. The course doesn't include dated tests or anything of the sort. You get six modules and more than 900 self-assessment tests to cover them. That gives you the flexibility to finish up the course according to your own schedule without pressure.
Simplilearn
Simplilearn has the advantage of variety. It offers both self-paced courses that you get to access and finish up according to the timeframe you find suitable and instructor-led project management classes. The latter is great if you are one of those people who enjoy group-learning.
These ones have specified start and end dates, though. So, if you are looking for a more time-flexible course, you should probably go for the first option.
The Project Management Expert bundle they offer would get you fully qualified for a PMI certification.  That bundle consists of six project management modules and a software course.
That last one would definitely better your profile as a project manager. Software knowledge has never been more highly demanded especially in management positions like the ones you would pursue after finishing the project management training.
The Junior Project Manager
That is another project management course that delivers its material through storytelling. It is definitely the most effective learning method we know at the time. The Junior Project Manager is provided by Blendlee Learning Technologies UG in Berlin. The name of the course is actually the name of the character teaching it.
The Junior Project Manager is a character that in every class gives lessons in project management through the day-to-day stories he tells to his audience. There are both an introductory course that gives you knowledge of the basic project management techniques, principles and concepts, and more in-depth modules that qualify you to pursue a PMP certification.
There are hundreds of other online project management classes, but these ones have been hailed as some of the best courses available on the web right now. The cost of taking one of these courses is not high at all, too.
If you're willing to expand your knowledge, you could be the next person to meet the job market (or your employer's) demand for project management ability.
Project Management Training: In Summary
Project management can be intimidating for anyone and the format can change as each project is different. Taking on project management training will support any project manager in carrying out a successful and effective project no matter what industry they are based in.
Do you need help growing your business online? At ProfileTree we offer a range of services to allow your business to grow its online presence and audience.