If you run an online business, you may wonder what WIX ADI is. And more importantly, you probably want to know if it's any good for creating a website for your business.
Building a website has never been so easy. With the likes of WIX, WordPress and many others, amateur designers and web builders can create a website using drag-and-drop techniques. No coding skills are needed at all.
ADI stands for artificial design intelligence. Essentially, this is a platform where you can answer a few simple questions about your business, and ADI will do the legwork of designing your site.
In our FREE tutorial video, ProfileTree explains how easy it can be to build a website using WIX ADI.
Let's take a closer look.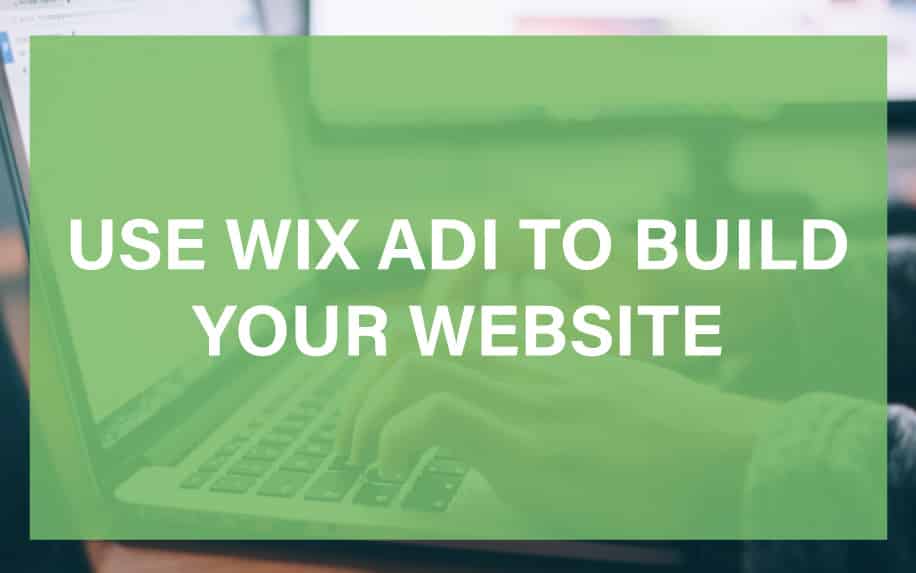 Getting Started with WIX
To get started with building your website, you will need to sign up if you don't have an account already. Once signed up and signed in, you will see a tab saying, "Welcome to WIX", with a call to action. Just click on the "Create Your Website" button to get started.
WIX will then ask you several questions about the website you wish to create. The first question is, 'What kind of website do you want to create?'
There are around 12 styles for WIX sites, from a blog, a designer website, an online store and much more. Some templates don't fall under any of these same categories.
Once you have answered the questions, WIX will ask you which build you want to create.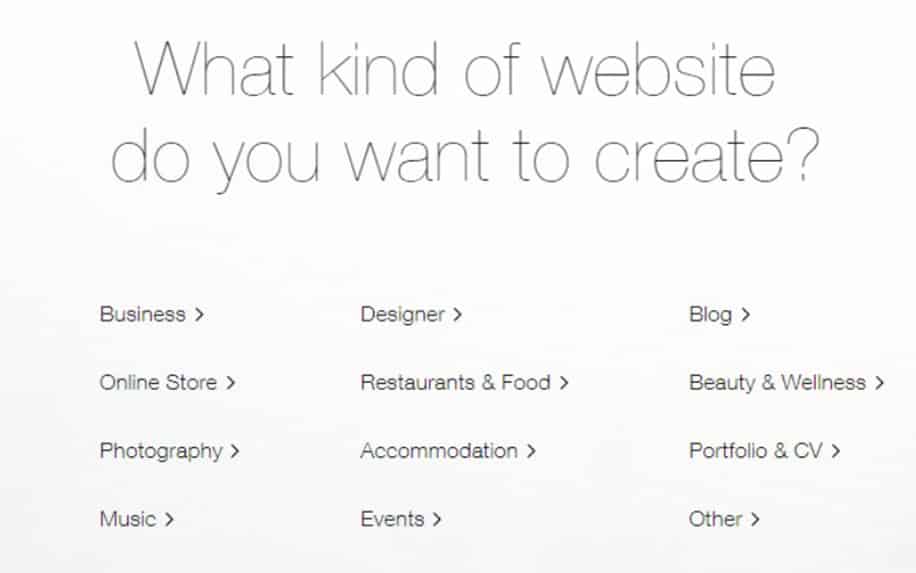 You may find that some of the categories, such as Restaurants and Food, Accommodation and Photography, don't offer the WIX ADI build. But you can always try another ADI template and change it to your needs.
In our case, we will choose beauty and wellness, which allows for the WIX ADI. Just click 'Start Now'.
By clicking Start Now, WIX will ask you a few more in-depth questions, such as 'What do you want to create a website for?', 'Does your website need any of the following features?' and 'What is the name of your business?'.
Click next, enter your address if you need to, or skip.
Review your contact details and add an image for a logo if you have one already created. It will then ask you to pick a style you like for your site, and it can also create a colour scheme based on the image you uploaded if you did this.
After all that process, the ADI will create a website for you.
Once the Website is Made by ADI
After the short waiting time, WIX will produce a professional-looking website.
It will utilise a colour scheme and many ideal features that should be included within your site. Just go through each page of the site, making sure that each page suits your needs and your brand or company.
Always remember about the cart and checkout pages if your site offers a store online.
You will see that the ADI has also added appropriate content, including text, images and appropriate features such as reviews, forms and other features.
One of the greatest features of the ADI is that you can easily edit your WIX site, making the site yours. Edit the stock text and images with your own content and change any services already on the site to the services you offer.
You can also add new pages to the site. It will create a page depending on what you would like sticking with the theme. For instance, if you didn't choose to have a blog or a bookings page, you can add one easily using the add drop-down in the top left.
The ADI will create an appropriate page. You can also create a blank page for content.
When clicking through any of the elements, you can edit almost anything already created. You can also change the design of elements, such as the header. This is the beauty of WIX.
Changing from WIX ADI to WIX Editor
If you feel that the WIX ADI is very restricted in terms of what you can do, you may want to change your site to the Editor. The Editor gives users more flexibility with their site. One of the biggest differences between the ADI and the Editor is the templates.
The WIX ADI has much fewer templates to choose from compared to the Editor. This helps improve the ADI service.
This is why WIX allows users to change from WIX ADI to the WIX Editor, although you can't change from the WIX Editor to the ADI due to the ADI's limitations. Also, you can change back to the ADI from the Editor, but any changes made on the Editor won't be transferred across again due to the ADI's limitations.
To find out more about the WIX Editor, see our video guide:
It's easy to change from the ADI to the WIX Editor. All you need to do is enter your site, then click:
Site (top right)
Go to Editor
Go to WIX Editor.
Between the second and third steps, a warning will show telling users about the restriction that your site can't be switched back to ADI unless you're willing to sacrifice Editor changes.
The benefits of WIX Editor will also be shown. This warning is why you have to repeat the go-to Editor step twice.
When in the Editor, you will see that it shows the same website as From the ADI but has way more tools available to customise than the ADI. Before the ADI, you could only change the navigation's positioning, which changed the design.
With the Editor, you can change the individual design of the navigation to your liking without needing to move the navigation. That's only one perk of the Editor! Once again, WIX is an incredible tool for creating a professional website with no technical know-how.
WIX Tutorials: Our FREE Video Guides to WIX Essentials
Creating Coupons with WIX + 3 Tips for Maximising Success